1985 Porsche 911 Targa 3.2: Our cars
---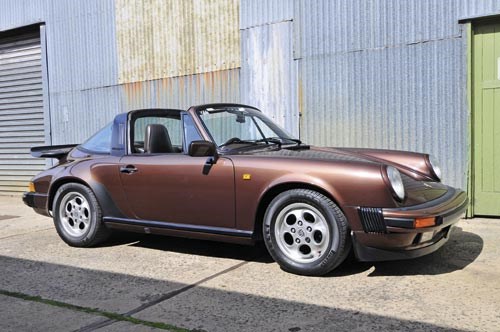 Joe Kenwright's 1985 Porsche 911 Targa 3.2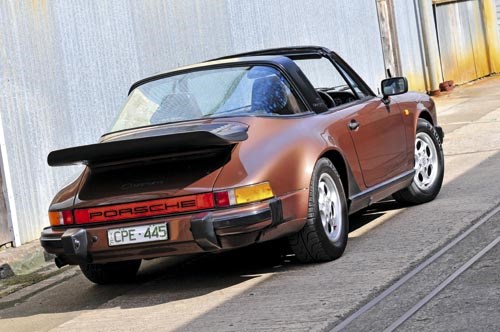 Joe Kenwright's 1985 Porsche 911 Targa 3.2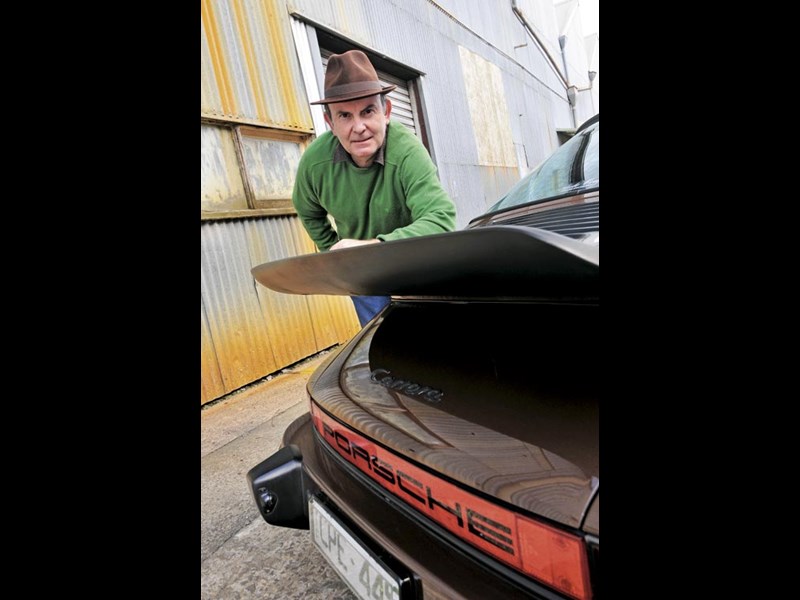 Joe Kenwright's 1985 Porsche 911 Targa 3.2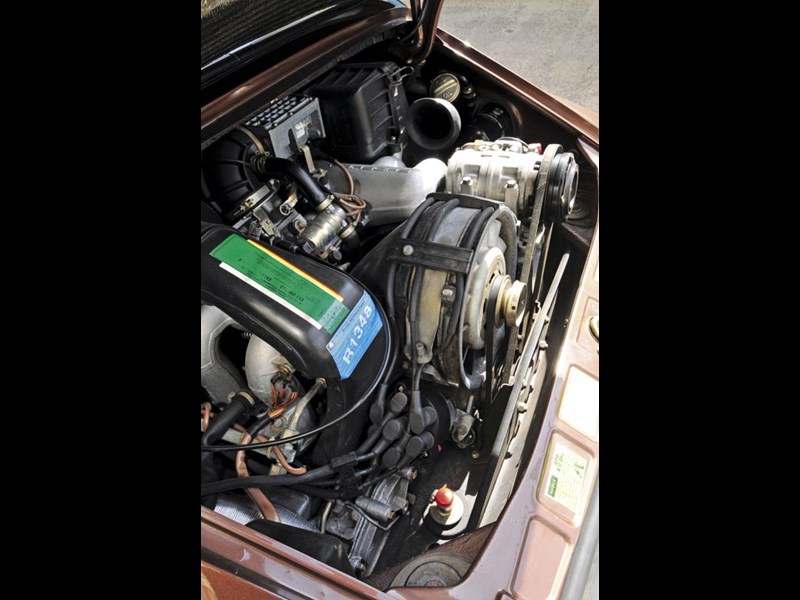 Joe Kenwright's 1985 Porsche 911 Targa 3.2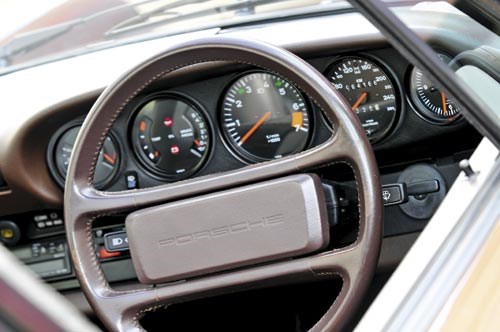 Joe Kenwright's 1985 Porsche 911 Targa 3.2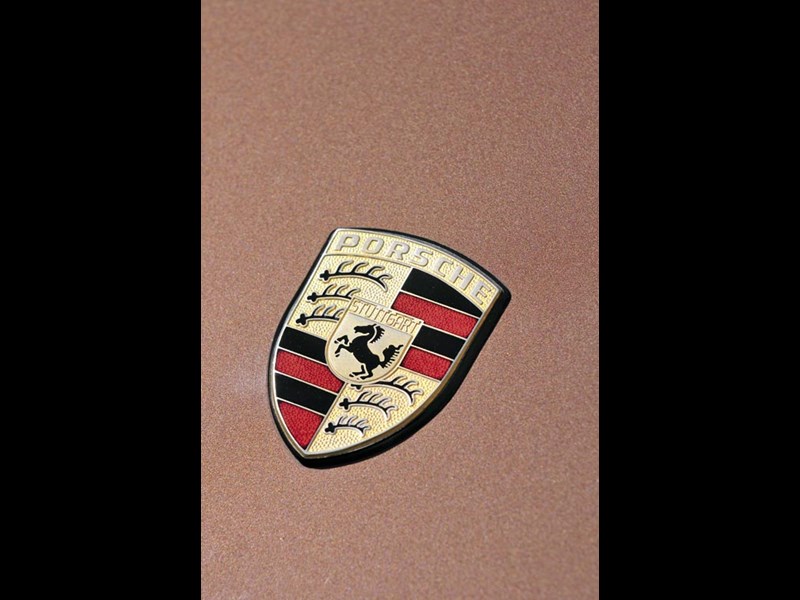 Joe Kenwright's 1985 Porsche 911 Targa 3.2

Joe Kenwright's Porsche had a famous first owner...
1985 Porsche 911 Targa 3.2
Joe Kenwright had strict criteria when he was looking for his Porsche; finding out it had a famous first owner was a bonus ... 
Contributor Joe Kenwright, like Phil Walker and John 'Captain Conrod' Wright, has owned more cars than most people will drive in five lifetimes. He has an encyclopaedic knowledge of cars so when it came to choosing a Porsche he had strict guidelines.
"I'm up to car number 70 and this is number 65 and 911 number three; I've also had a '79 911 SC and a '73 2.4E," Joe adds up. "This car is one of the last of the handbuilt Porsches and this model was also the last before they swapped to unleaded petrol. It took Porsche almost another 10 years to restore the performance that this one has, that's why I bought it. I'm the fourth owner, I've had it for five years and it's going to stay with me for a while."
Joe found the car in Unique Cars and it was claimed by its owner to be the best in Australia but it wasn't and the 911 has cost Joe another $10,000 on top of the purchase price in overdue maintenance. "I didn't particularly want a Targa but I love open cars," he says. "The reason I love it is I can have my head in the wind but my passengers don't get a draught on the back of their necks. I don't understand why people don't like Targas more because you can drive them all the time with the roof off; my roof never goes up on this car.
"The 911 was just right when it came out and I went to a lot of trouble to find one with the Touring wheels, I don't like low-profile tyres. This is a country drive car; it's not for showing or tootling around the city. I love getting out on the open road and away from everybody. The suspension is back to its original ride height, it's got nice big high-profile tyres and it rides beautifully. It's nice and tight, there are no rattles, and I just love driving it. Porsches are just so useable, I can drive this anywhere."
Flicking through the accompanying paperwork, Joe came across a form that gave him an inkling of its famous first owner. "It used to be Bob Jane's and when I last caught up with him at the UC 25th anniversary party, he remembered it very fondly; he loved the car. It was Bob who ordered the unusual paint, seats and trim and I got the original plates back." There's nothing like a Porsche, according to Joe.
"When I drive the 911 I feel like I'm back in connection with a car again," he says. "There's a mechanical connectional between everything in that car and me. It's got a cable clutch, it doesn't have power steering, and for the first time Porsche very reluctantly put power boost on the brakes on this model. Everything you touch on the car you feel you are connected to and that's why I love it. That's been a Porsche hallmark and another reason I chose this model; when you blip the accelerator the engine goes and when you take you foot off the revs come down instantly."
Model: Porsche 911 Targa 3.2
Purchased: 2005
Mileage: 94,166km

+ "The close driver-car connection"
- "The fact that it wasn't as perfect as advertised, it cost $10K to get right"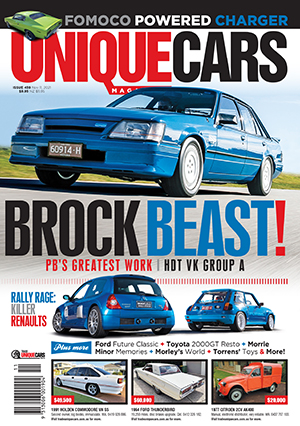 BLACK FRIDAY SALE ON NOW: Save 50% on a Unique Cars magazine subscription
Australia's classic and muscle car bible. With stunning features, advice, market intelligence and hundreds of cars for sale.
Subscribe