Mitsubishi Lancer Evolution (2008) Review
---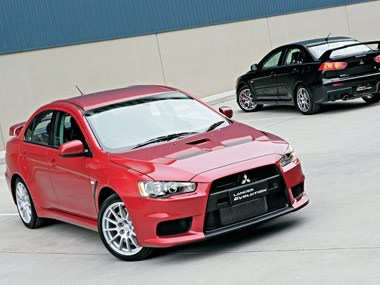 2008 Mitsubishi Lancer Evolution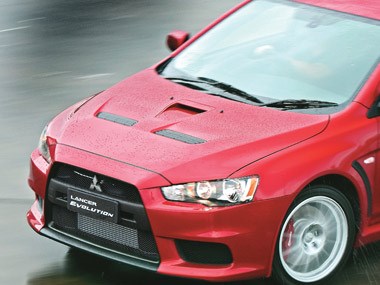 2008 Mitsubishi Lancer Evolution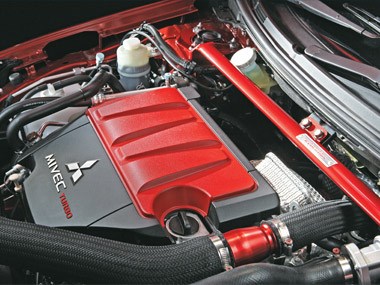 2008 Mitsubishi Lancer Evolution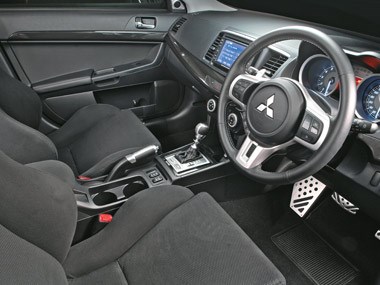 2008 Mitsubishi Lancer Evolution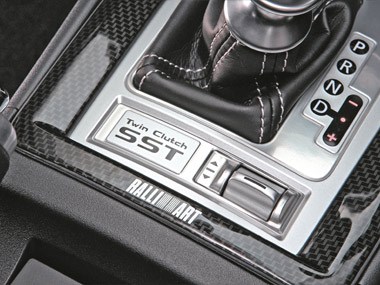 2008 Mitsubishi Lancer Evolution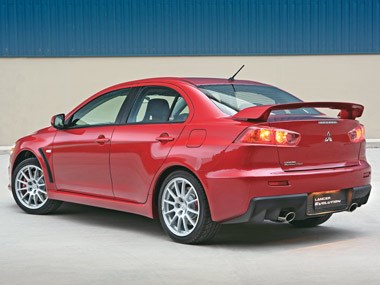 2008 Mitsubishi Lancer Evolution

The 10 is not a ten, and X doesn't mark the spot, for the new Lancer Evolution.
2008 Mitsubishi Lancer Evolution
[Sep 2008] The Lancer Evolution is Mitsubishi's much anticipated performance icon. First emerging in 1992, the hi-tech showcase that is Evo grew from generic roots with WRC homologation in mind. This latest one, however, is different.  

Despite following the IX, it's known simply as the Lancer Evolution - not X. More importantly, this fourth-generation Lancer saw Evo program engineers allowed a genuine input into the new base platform for the first time. Finally, Mitsubishi have bigger aspirations for the Evolution - still niche performance, but appealing to a broader audience.

With this in mind, there are now two variants, the standard Evolution and the high-spec MR, which gets lighter two piece brakes, BBS wheels, Eibach springs, Bilstein shocks and a host of interior goodies including sat nav, premium sound and heated seats. Importantly, Recaros, seven airbags, cruise and Bluetooth are standard across the range.

The engine is a new all-aluminium 2.0-litre four-cylinder, with new turbocharger design, shortened, straighter intake and intercooler paths and dual variable valve-timing operating on both intake and exhaust camshafts. Aside from being 12kg lighter, the engine now delivers 217kW and 366Nm, with more grunt earlier in the rev range.

In another first (Evo VII GT-A automatic aside), there's now a gearbox option. Both are manual, with a choice of new 5-speed H-pattern or automated TC-SST twin clutch 6-speed unit. Effectively two 3-speed boxes with a
computer-controlled clutch for each, the SST is a major part of broadening the appeal as well as the performance.

In the new Super All Wheel Control system (S-AWC), a single brain manages the linked Active Centre Differential (ACD), Super Active Yaw Control (AYC), switchable Active Stability Control and ABS brakes. The new model gets redesigned suspension, retaining the inverted MacPherson struts up front and multi-links at the rear, but with greater camber and a 30mm wider track.

The Brembo brake discs have grown too and the wheels are now 18-inch, with Enkeis on the Evolution and BBS lightweights on the Evolution MR.

With three settings - Normal for econo-commuting, Sport for aggressive driving and S-Sport for the serious stuff, the SST-equipped model can be left to do its own thing, or there's a 'manual mode' with paddles or central lever shifting.

You'd assume paddle shifting would prevail, but that's not the case, for 'automated' in S-Sport produces an exceptional adaptive result with gears held through to redline and aggressive down-changes completed with perfectly matched revs. The system allows full throttle upchanges under massive cornering loads with no effect on chassis balance, and the aggressive nature of the 'box somehow reads the conditions perfectly, almost without exception. What you want it to do, it does.

In manual, it's equally composed, with brain-to-hand movement the limiting factor. Drivers can dictate gear selection on approach, apex and exit with barely a pause in momentum. For a less frantic pace, reverting back to Sport easily eclipses traditional manual efforts, but with a less manic assault than S-Sport.

The new 2.0-litre engine produces strong, punchy performance with enough torque to rip out of corners and surge onward. In some ways it doesn't feel as explosive as the Evo IX, but it works better from lower rpm and across the range, and in combination with the new platform, revised suspension geometry and S-AWC, it's fast.

Point-to-point on real bitumen in an average driver's hands, the new Evolution is likely quicker than its predecessor. It's more composed, turn-in is sharper, it pushes less and bumps are compliantly absorbed, yet roll and pitch is absent.

Where at first it doesn't feel quite as raw, edgy or even as rapid, it becomes clear it's simply displaying less fuss for a quicker result. It's a car with massive expectations, but in each respect it's better, particularly as a daily driver, with a suspension tune now providing a degree of comfort without compromising performance and a S-AWC system (with ASC) that'll make driving gods out of weekend enthusiasts.

When compared with the IX, the new Evolution comes out in front by a fair margin. With pricing at $59,490 ($64,490 SST, $71,690 MR) you get a lot more for the minor price hike, matching closest rival Subaru STi almost to the dollar.

But more importantly, irrespective of lineage, the early signs are Mitsubishi have produced an Evolution with far broader appeal in terms of daily function that should still satisfy the many Evo true believers out there. 
SPECIFICATIONS
2008 Mitsubishi Lancer Evolution
BODY: four door sedan
WEIGHT: 1565 kg (5MT)
ENGINE: 2.0 litre 4 cyl, turbo, intercooled
DRIVETRAIN: Front-eng, AWD, S-AWC (ACD, AYC, ASC, ABS)
TRANSMISSION: 5 spd manual, 6 spd twin-clutch automated
POWER/TORQUE: 217kW @ 6500 rpm, 366Nm @ 3500rpm
PERFORMANCE: 0-100 km/h  5.7secs (est.)
PRICE: $59,490 5MT, $64,490 TC-SST, $71,690 MR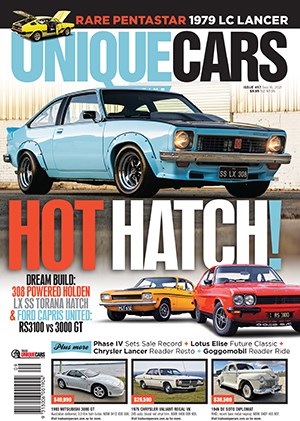 Subscribe to Unique Cars Magazine and save up to 42%
Australia's classic and muscle car bible. With stunning features, advice, market intelligence and hundreds of cars for sale.
Subscribe