Aston Martin DBS (2008) Review
---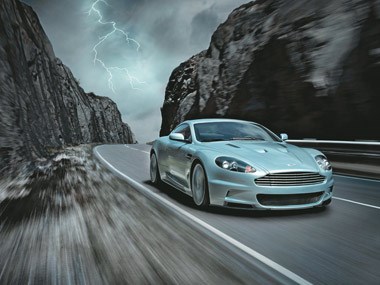 2008 Aston Martin DBS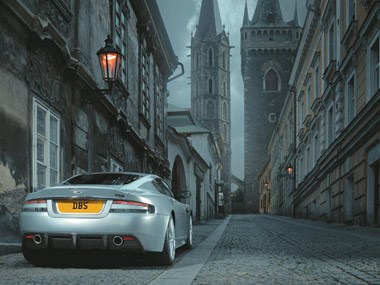 2008 Aston Martin DBS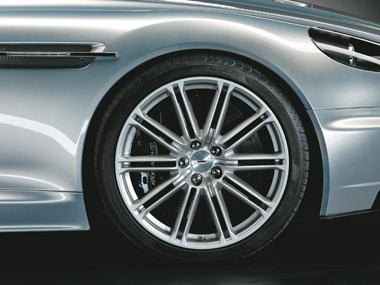 2008 Aston Martin DBS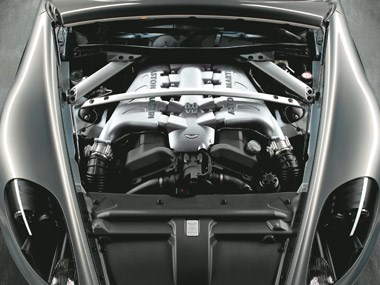 2008 Aston Martin DBS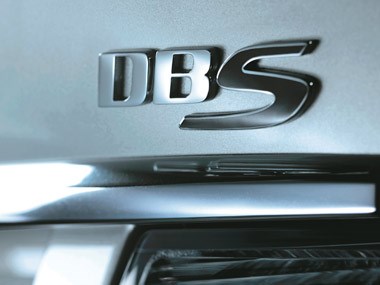 2008 Aston Martin DBS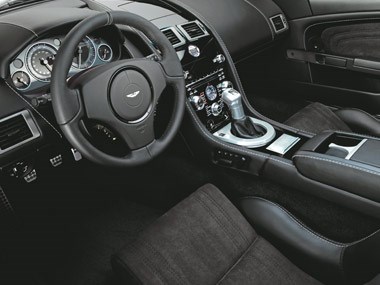 2008 Aston Martin DBS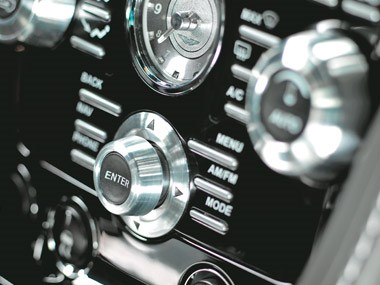 2008 Aston Martin DBS

Aston's super-coupe gives you a licence to thrill.
2008 Aston Martin DBS
[Oct 2008] There are two things a new owner of Aston Martin's magnificent $500,000 DBS supercar should know before taking delivery.

Firstly, it doesn't float.

You probably read in the papers about the unfortunate bloke who was delivering a new DBS to the set of the James Bond escapade, Quantum of Solace. When he lost control of the 380kW, 307km/h projectile, he crashed through a wall and dunked the car into the chilly waters of Lake Garda in Italy.

Unlike 007's famous white Lotus in The Spy Who Loved Me, which turned into submarine when it dived in the briny, the Aston sank like a brick.

The second piece of valuable advice for every new DBS owner: Never lose the ignition key. Why? A replacement will cost you over $2000.

It's because this chunk of stainless steel and crystal glass is nothing less than a piece of automotive jewellery. So much so that Aston doesn't even call it a key - it's an ECU, short for Emotion Control Unit.

The DBS, as you know, made its debut in the first Daniel Craig Bond film, the immensely watchable Casino Royale. In the metal, this new DBS looks beyond beautiful. It's tough-guy Daniel Craig in a Brioni suit, with fine cloth stretched taut over powerful muscles.

While the car is based on the less-expensive DB9, it sits lower and wider and features bold, carbon fibre body add-ons similar to those used in Aston's Le Mans-winning race cars.

And the bodyshell has more in common with an F-16 fighter than a mere car. It features a light yet super-stiff extruded aluminium chassis. But to save even more weight, the Aston's bonnet, wings and rear deck lid are moulded in carbon fibre.

Climb aboard and there's more quilted leather here than in any Gucci handbag store. In fact it takes seven complete hides to upholster every DBS cabin.

You sit low and tight in form-fitting bucket seats looking at gauges that wouldn't look out of place on a leather band on your wrist.

Firing up the big 6.0-litre V12 is a piece of pure theatre. And like theatre, it's often a bit over-the-top. You take the crystal key, insert it into its docking station on the dash, and watch as it starts to glow red, indicating the car is ready for action.

Now push the key for two seconds and listen to the deep, barrel-chested whooomph as all 12 cylinders explode into life.

The big V12 is developed from the engine that powers Aston's DB9 sportscar, but gets an additional 45kW in keeping with its flagship status. In the 'S' it's good for a mighty 380kW at 6500rpm and 570Nm of twist at 5750 rpm.

Shove the stubby shift lever into first - the initial cars come with a six-speed manual as standard with an automated sequential manual available later - lift the light, surprisingly progressive clutch and you're away.

If you're in a hurry, or need to do a 007 and chase the bad guys, the DBS can lunge from standstill to 100 km/h in a mere 4.3 seconds. Keep the pedal to the metal, and the lunging won't quit till the speedo is showing 302km/h.

And the Aston packs more British beef than a London steak restaurant. The beauty of the V12 is that it delivers around 93 per cent of its muscle between 3000 and 6700 rpm. Slot the polished aluminium shifter into third, and leave it there and it'll pull like a locomotive from near walking pace.

If you thought the noise at start-up was orgasmic, wait till you hear it as the tachometer needle passes the 5500rpm mark. That's when invisible by-pass valves open and let the full fury of the exhaust blast through creating a sound that makes a NASCAR stockcar seem hushed.

This is a magical car to drive. Blisteringly fast, sensational through the turns, yet easy, relaxed and very forgiving. Aston really has transferred a lot of what it has learned on the track into its road cars. And it shows through the car's perfectly-weighted, laser-precise steering and mega brakes.

Yet despite its nimbleness and agility, the DBS feels a whopper of a car on the road. You sit low in the seat, with the tops of the doors above shoulder level and the roof close to your head. Claustrophobics might want to wait for the upcoming convertible version.

Aston's new Adaptive Damping System lets you pick from a selection of five different damper settings to suit your driving mood and mode. They range from firm to bone-jarring, with even the 'normal' setting allowing you to determine which side of a coin you've just run over.

While this new DBS may not be as much of a beast - both visually and character-wise - as its predecessor, the awesome Vanquish, it is still a sensational, thrilling, rewarding hard-driving machine. A true British supercar.

It's definitely a car that will leave you shaken (maybe from sticker shock) and stirred (by everything else).
SPECIFICATIONS
2008 Aston Martin DBS
BODY: two-door coupe
WEIGHT: 1695 kg
ENGINE: 6.0-litre V12
TRANSMISSION: 6-speed manual
DRIVETRAIN: Front eng, RWD
POWER/TORQUE: 380kW/570Nm
PERFORMANCE: 0-100km/h - 4.3 secs. Top speed - 302km/h
PRICE: from $497,441
Unique Cars magazine Value Guides
Sell your car for free right here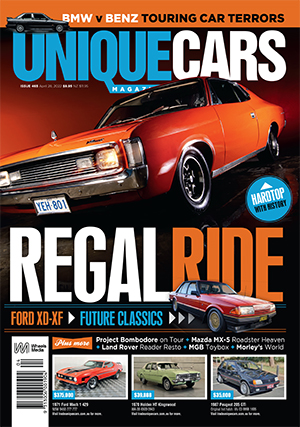 SUBSCRIBE TO UNIQUE CARS MAGAZINE
Get your monthly fix of news, reviews and stories on the greatest cars and minds in the automotive world.
Subscribe