1972 LJ Torana XU-1: Project Purple part 6
---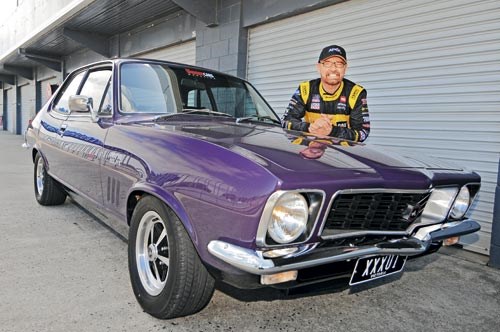 1972 LJ Torana XU-1: Project Purple part 6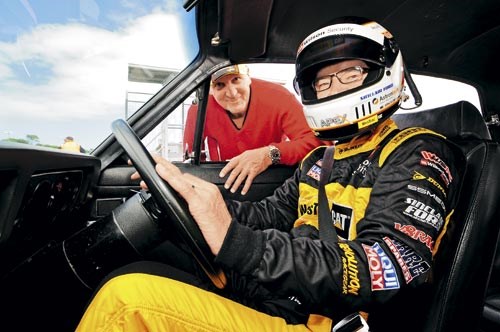 1972 LJ Torana XU-1: Project Purple part 6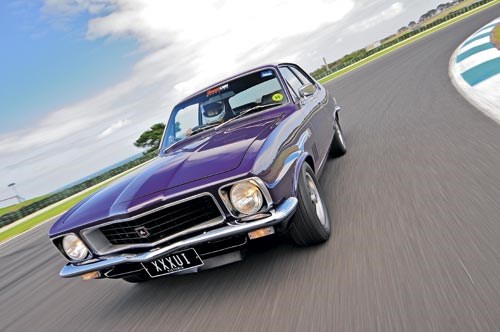 1972 LJ Torana XU-1: Project Purple part 6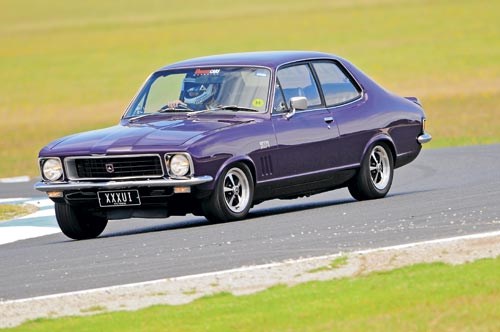 1972 LJ Torana XU-1: Project Purple part 6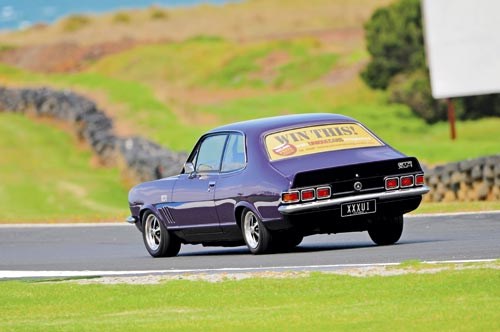 1972 LJ Torana XU-1: Project Purple part 6

Touring Car legend John Bowe drives the finished product
1972 LJ Torana XU-1
When I was a boy I worked after school, then full-time, at a Holden dealership in Devonport, Tasmania, when XU-1s were new.
The very first car I sold went to a mate of mine, an apprentice carpenter who'd just left school, and it was an XU-1. All us boys with cars running through their veins thought the XU-1 was just the best thing with its big six-cylinder engine, triple carbs, four-speed 'box, discs on the front … all that stuff that dreams are made of.
To have the opportunity of driving the giveaway car at Phillip Island was just awesome. Getting to drive an XU-1 again all these years later was also reassuring. Sometimes you worry that, over time, your judgement is clouded by rose-tinted glasses...
...but I honestly loved driving this car – it was just so sweet. When you think back to the days when Peter Brock and Colin Bond had those little nimble XU-1s, Allan Moffat, John Goss and Murray Carter were wrestling with their big GT-HOs. I reckon Brocky and Bondy must have been sniggering into their helmets – until they got to the straights, that is.
The XU-1 story is pretty interesting. Holden took what was basically a Vauxhall Viva and 'Australian-ised' it, then gave it a long nose and fitted a six-cylinder engine. I imagine that, back in the day, Harry Firth would have convinced the General Motors brass that he could make this into a good little race car. Triple carbs, four-speed gearboxes and limited-slip diffs were quite a wish list but none of it was new. It was, however, a novelty in Australian manufacturing.
The XU-1 was a bit European, a bit sporty, yet very Australian. The thing that really impresses you is the steering. The XU-1 had rack-and-pinion steering when most muscle cars of the time had recirculating ball. The rack-and-pinion is so accurate, you can drive the car with much more precision.
And the sound! I know everybody gets excited about V8s, but I reckon a six-cylinder engine that's multi-carbed, and on full song, is just a beautiful noise. I include BMWs in that – they just sound fantastic as you bang them up and down through the gears.
This car sings along beautifully. It's got a nice, wide torque spread. It idles a bit lumpy, because it's 'cammed up', which they were at the time, but once you get it moving, it's quite flexible and pulls quite well from low revs.
It's a really fun (with a capital F!) car. A lot of modern-day cars are so perfect from an engineering point of view that the word fun doesn't come into it any more.
The limited-slip diff wasn't working properly when I drove it – it was spinning an inside wheel – so Uncle Phil is getting that attended to. He's also chasing up some Koni shocks for the front to match the rears. The gear ratios are not that great, but they're typical of the time. There are four of them when nowadays we're spoiled with six.
As for the brakes, it's got quite strong front discs with good pedal feel and the fact that it doesn't weigh very much helps a lot. You look at what's required for modern cars and you're pulling up around 1800 kilos. This thing is a lot lighter than that – more like 1000kg.
Like Ferraris, Porsches and Lambos, the driving position is offset – all Toranas were. I remember it from my youth: your legs point to the right and your arms to the left, which seems quite strange. You notice it when you're just sitting there, but you don't seem to when you drive it. And it has a big-diameter steering wheel which I really love – it's very directional.
The car has been nicely renovated but it's also as they were. I think classic cars should be kept as period-correct as possible. As a weekend car to have fun in, I don't think you could do any better. It's not going to cost much to keep. They're really reliable things and not complex cars. Bits and pieces for them are readily available and Rare Spares, which helped us out with this one, has a heap of gear for it.
I rate the Torana XU-1 as an Aussie classic, particularly in this Bathurst-spec form. This model would be a savvy investment for any car lover and it's surprising they're not worth a lot more money. The best reason to get one is predominantly for fun but I think it has great investment potential – much more so than many of the others in this class. I'd love to win it but I can't enter!
You've got to love all those muscle cars from the late-'60s to the mid-'70s that you can still buy. That era encompasses a special period in racing and road cars, and a group of legendary models – the likes of which we will never see again.
Manufacturers today make a lot of very capable, fast and powerful cars, but they don't have don't have the fun factor that a Torana XU-1 has. It's really a part of our heritage and General Motors did a fantastic job of marketing it.
Maybe it's because this all happened when I was growing up, but I reckon this was the most interesting period in Australian motoring history.
Unique Cars magazine Value Guides
Sell your car for free right here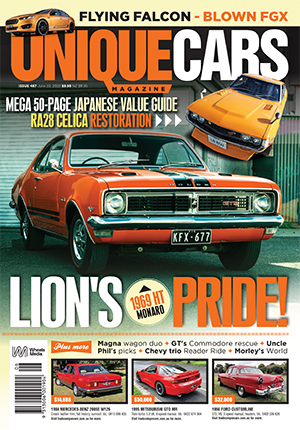 SUBSCRIBE TO UNIQUE CARS MAGAZINE
Get your monthly fix of news, reviews and stories on the greatest cars and minds in the automotive world.
Subscribe