Father's Day Gift Guide no.2
---
Part two of our car-related gift guide for Father's Day on September 6. We've searched the internet so you don't have to!
Father's Day Gift Guide #2
Here's some gift ideas to give to Dad for Father's Day, or perhaps Dad might like to spoil himself!  
Holden EH Celebration Clock with Sound and Motion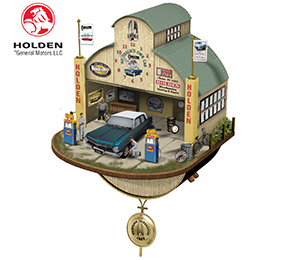 The EH is reborn in a first-of-a-kind clock capturing the streamlined good looks. Precision scaled in exact detail and painted by hand, the EH drives out of the servo to the sound of a revving engine.
Only from The Bradford Exchange for $299.95 (P&H $19.99) or visit the website www.bradford.com.au/holden
Phone: 1300 725 103
---
RISLONE PETROL FUEL SYSTEM TREATMENT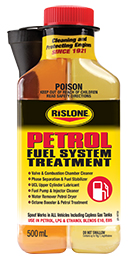 Over time, petrol leaves behind deposits that can clog up your fuel system, it is important to keep you fuel system clean to ensure your car is running at optimal efficiency.
Rislone Petrol Fuel System Treatment is made to improve the quality of petrol by increasing its cleaning ability, adding lubrication, removing contaminants, reducing spark knock, and helping to prevent the fuel from going bad.
Visit the website for more info: http://rislone.com.au
---
MLH Supersudds Chenille Microfibre Sponge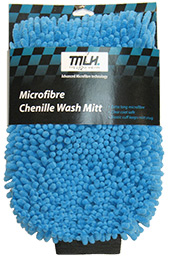 The MLH Super Suds Microfibre Chenille Sponge is a quality sponge with premium Microfibre on one side and a soft microfibre scrub on the other.
The soft Microfibre "fingers" ease removal of dirt and grime, offering lint free, streak and scratch free cleaning.
See the catalogue for more cleaning products: http://tcag.com.au/documents/MLH%20Cloths%20Catalogue.pdf 
---
NGK High Performance Ignition Lead Kits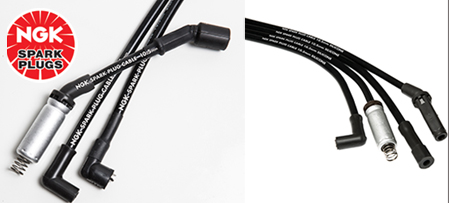 NGK now offer 10.5mm High Performance Ignition Lead Kits to suit a wide variety of performance engine applications.
Designed specifically for higher output engines that require maximum voltage at the spark plug for optimal Ignitability, our 10.5mm range has an extremely low resistance value of 325Ω per metre.
NGK also offers a larger range of 8mm High Performance Ignition Lead Kits to supplement the 10.5mm range.
When matched with NGK Iridium IX Spark Plugs, the NGK High Performance Ignition Lead range will enhance engine ignition performance, guaranteeing optimal ignitability, superior fuel efficiency and extreme power
Visit the website for more info: http://www.ngk.com.au/
---
RARESPARES CAR BADGES
For the Dads restoring a classic, or just needing to replace a worn badge on their pride and joy, RareSpares have an extensive range of car badges available for classic and modern Holdens and Fords.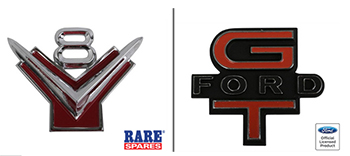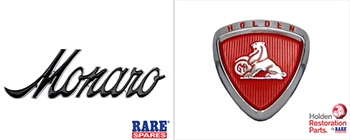 There's also a range of badges available for Chev and Mazda models, you can search the full range here
RareSpares also stock a large range of decals as well as heaps of other car parts, so visit the website and see the full range of car parts available:
---
CAR PARTS
Race Products 2500 Series all alloy full floater kits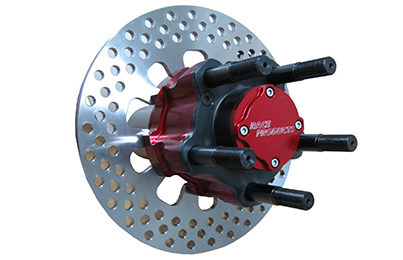 These hub kits are the same ones as used in the Team Bray demo and burnout cars and are 100% designed and made in Australia.
The kits available in all popular wheel stud patterns and is the only 40 spline floater available in Ford 5x4.5"5/8". The kits include; UNF studs and billet wheel nuts, competition rotor and brake caliper mount for race use and can also be supplied with a street legal brake setup if required (extra cost).
The unique preset bearing preload requires no wheel bearing adjustment and is available in many options, with 35 and 40 spine versions available.
Supertough billet 4340 axles are also available to suit in 35/60 or 40/90 spline options.
Prices start from $1,950.00. For further informtion on these and other race products visit www.raceproducts.net
---
Simmons Wheels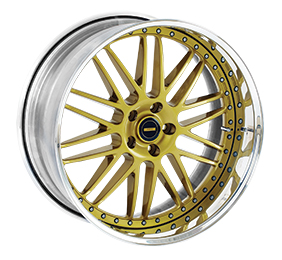 Simmons Wheels have recently re-released their new range of OM series three piece wheels.
The quality is better than ever with a new lipped edge for additional strength. Now available from a very large 19" to a monstrous 22" with a 1" to 9" dish, the possibilities are endless.
Centre finishes include the traditional gold, silver and gloss black and include a new flat black. For more information head to www.simmonswheels.com.au or call (02) 8577 8577.
---
QuickFuel 400GPH Billet Fuel Pumps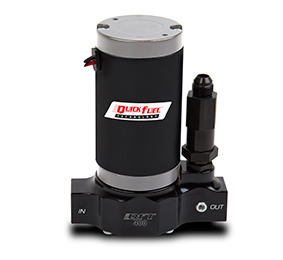 Quick Fuel Technology™ high-output Pro-Series billet fuel pumps are designed with increased durability and serviceability along with a new vane and rotor design that delivers a greater volume of fuel in the all-important 12-20 psi range, and features externally adjustable bypass to eliminate pump cavitation and stabilize fuel flow.
All models are compatible with all fuels (Petrol, Alcohol, E85, etc.), and are flow, pressure, and leak tested prior to shipment.
Also available in 230, 260, and 300GPH models. For more information go to www.quickfueltechnology.com.au 
---
 VT-VZ Commodore Hub Adaptors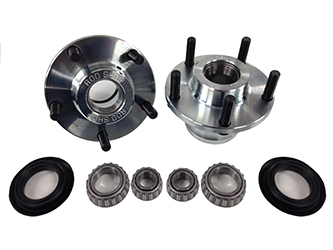 These VT-VZ Commodore Hub adaptors are Australian Made and can be adapted to all early Holdens, Toranas and Commodores.
Hub Adaptors Cost $295 for the Pair.
---
Hemi 6 Tuff Mounts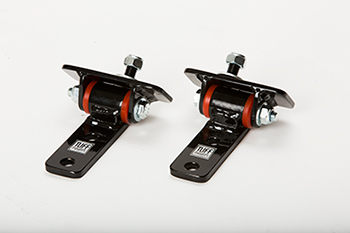 Tuff Mounts have just released their Hemi 6 Tuff Mounts Designed as a straight bolt in fitment into most Chryslers running the Hemi 6 Cylinder including Valiant's & Centura's
Tuff Mounts are 100% captive and ideal for Mild to Wild Engine combo's, 100% Tuff & engineered, priced at just $350pr  www.musclegarage.com.au
Unique Cars magazine Value Guides
Sell your car for free right here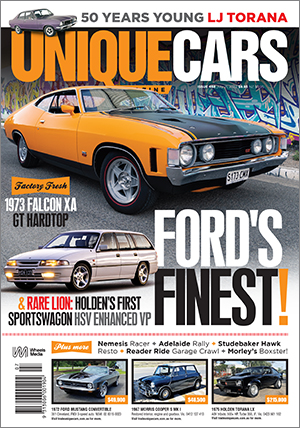 SUBSCRIBE TO UNIQUE CARS MAGAZINE
Get your monthly fix of news, reviews and stories on the greatest cars and minds in the automotive world.
Subscribe