Ferrari 550 Maranello: Past blast
---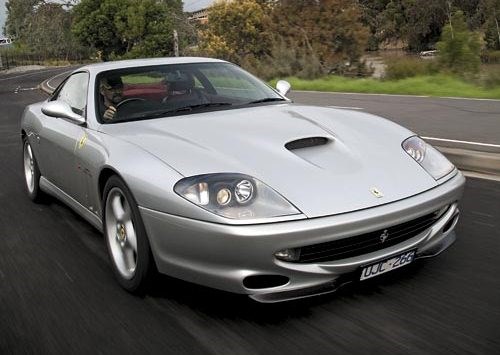 Ferrari 550 Maranello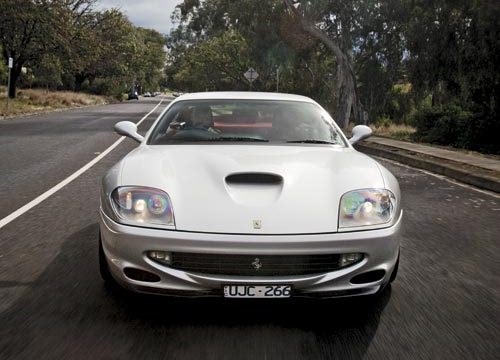 Ferrari 550 Maranello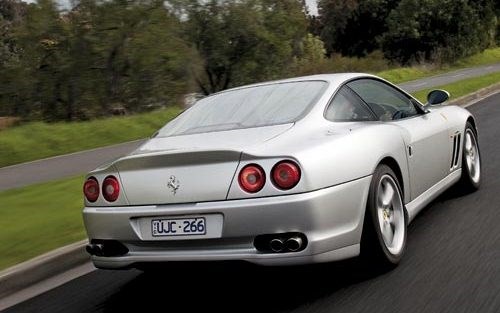 Ferrari 550 Maranello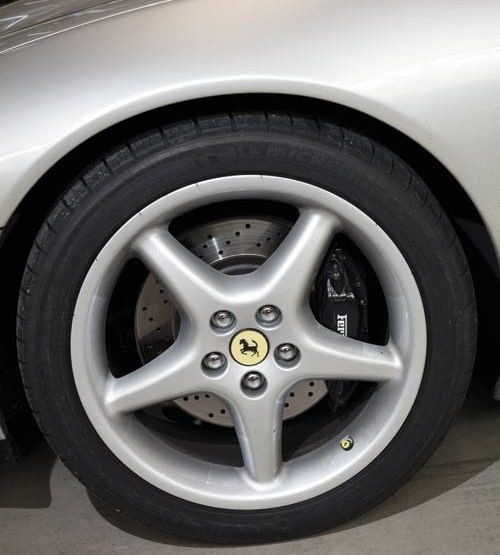 Ferrari 550 Maranello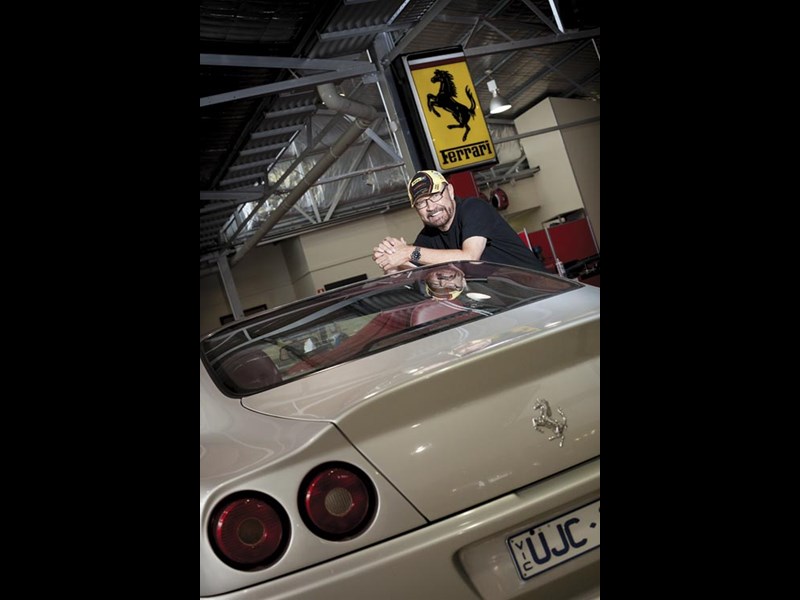 Ferrari 550 Maranello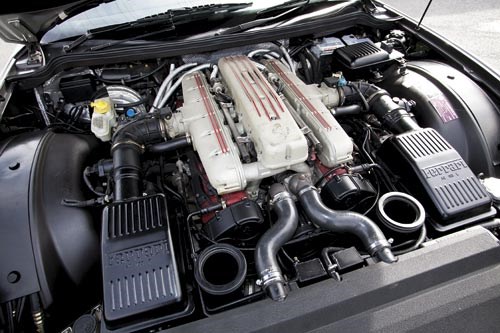 Ferrari 550 Maranello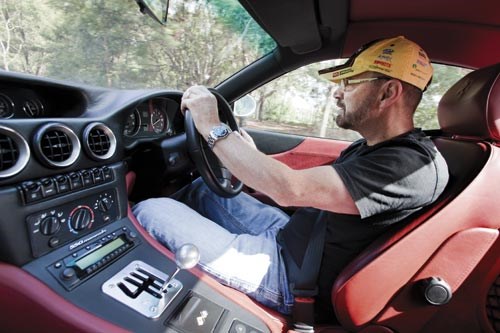 Ferrari 550 Maranello

Ferrari 550 Maranello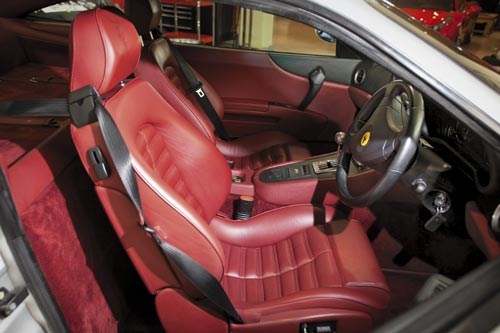 Ferrari 550 Maranello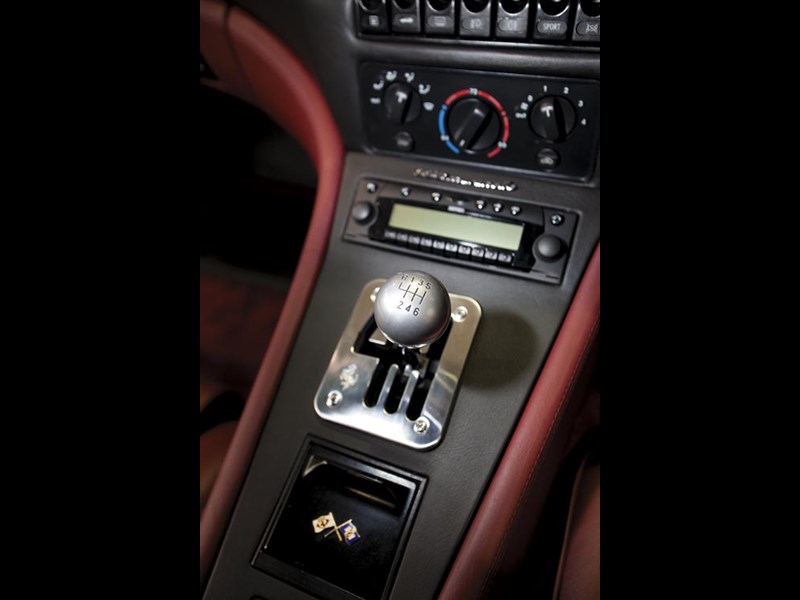 Ferrari 550 Maranello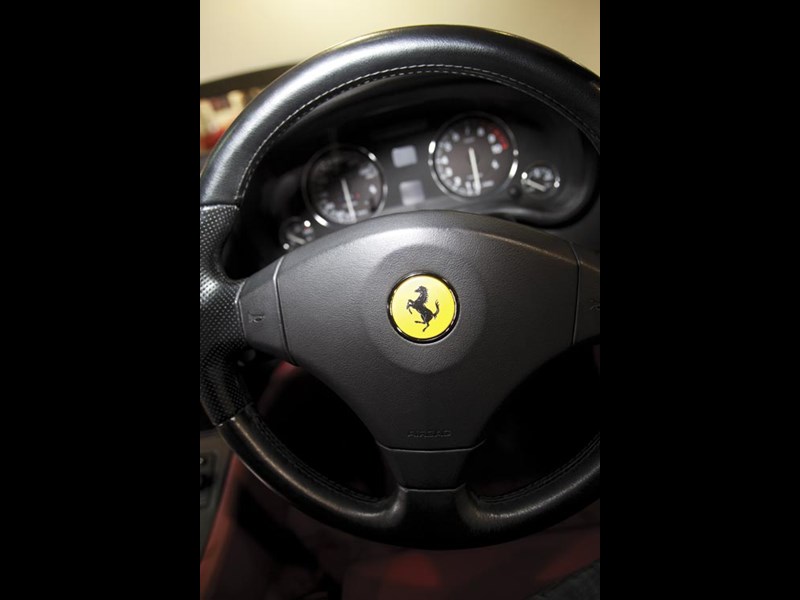 Ferrari 550 Maranello

From the archives: Ferrari's '90s V12 Grand Tourer is a nod to the glamour days of the immortal Daytona...
From Unique Cars Issue 339 July 2012
Ferrari 550 Maranello
I'm lucky enough to have had a long association with Ferraris. I raced Ross Palmer's Ferrari 355 Challenge car in the GT championship back in the 1990s. Then I raced Ferraris with Prancing Horse Racing in 2001 and I've raced them, on-and-off, ever since. I've won quite a few races in Ferraris!
I wouldn't say I'm nuts about Ferraris though. Some people are absolutely mad, red-blooded, prancing horse fans and besotted by them, but I have an appreciation for them – especially some of the individual models and the history. I've been following racing since I was a little kid and there's always been an aura about Ferrari. It's always been top of the heap.
I've also been lucky enough to drive quite a few Ferrari road cars over the years, so I jumped at the chance to drive a 550 Maranello. It's a latter-day Daytona – a traditional Ferrari in as much as it has a big V12 engine up front, a transaxle in the back, two seats, and some space for luggage. It's a Grand Tourer in the true sense of the word – except they don't let us do much grand touring here in Australia, not like they do in Europe!
But this is the first Ferrari since the Daytona, which is an icon and worth maybe half-a-million bucks, that follows that GT blueprint. A lot of people buy the mid-engined Ferraris, the 355, 360, 430 and 458. I'm lucky enough to have driven them all, and the 458, in particular, is an awesome car.
But maybe I'm a traditionalist? The 550 Maranello just spells Ferrari for me. The engine is just beautiful. Honestly, there is nothing like the sound of a V12 – except maybe a V16! There's no temperamental character to this V12, it's so smooth and beautifully balanced, just like a Swiss watch. The 550 Maranello was introduced in 1996 and ran until 2001. I think it cost about 500 grand when it was brand new but now, with pretty sizeable depreciation, it's almost affordable!
The layout of the car is truly thoroughbred. The six-speed transaxle is at the back, it has all-alloy independent suspension, of course, and the body is alloy too. It has a full-length undertray to reduce drag, and generate a little bit of downforce, I would imagine. It's all serious stuff.
The interior is classy and roomy enough for two people. The seats are noticeably firm when you first slide in but they end up being gorgeous – they hug you nicely. I spent hours behind the wheel and got out feeling as fresh as a daisy.
But it's no stripped-out racer. The 550 was Ferrari's top-end model when it was launched, so there's space for luggage behind the seats. In that regard, it's like an E-Type coupe and has a good-sized boot, too. Now, the words 'everyday use' and 'Ferrari' don't often come up in the same sentence, but in this car, you actually could use it day-to-day.
Sure, it only has two seats but in many so-called 2+2 cars with four seats, the rear seats are useless because there's absolutely no legroom and once you're in, you can't even see out, so they only get used for luggage or shopping.
I love the way this thing drives. It's effortless. The engine pulls from just about zero revs without a hiccup or tantrum – that's remarkable for a highly-tuned engine with 485hp (357kW). It's so full of character. It has beautifully weighted steering and great brake feel. The transmission – and yes, it has the traditional Ferrari open-gate manual gearshift – is easy to swap gears with and, while you need to concentrate more than you would with a Toyota Corolla, it doesn't catch you out. The model after this one, the 575, was available with an F1-style paddle-shift, but for me, changing gears is part of the art of driving.
The ride is great and it handles superbly, although I didn't take it to a racetrack – it's not a racetrack car. The only driver aid is ASR, which works with the ABS to keep things under control, and it's an early version too, so you can switch it off. Having said that, I'm a true believer of cars having those safety aids, especially high-performance cars.
It's truly a GT car. The GT badge has been muddied somewhat over the years but I would absolutely love to drive one of these in Germany where there are sensible, enthusiastic drivers and no-one hiding behind a bush to shoot you with a money gun. This car could lope along at double our speed limit all day and still be comfortable and safe.
This one is silver and it really appeals to me. I like understated cars and I'm not too keen on the look-at-me factor of a red Ferrari! In fact, of all the Past Blasts I've had the privilege of doing, there's only a few cars that I've thought, "Gee, I want one of these," and that is certainly the case with this Maranello. It's an awesome car and it has every single thing going for it.
WANT ONE?
Run by enthusiast Mark Coffey, Maranello Motorsports in Melbourne specialises in Ferraris – sales, service and track/comp preparation. "These are a great thing," says Mark of the 550. "They're at what I call a 'sweet spot' in the market at the moment – they're a lot of car for what they are worth. Most of them were weekend toys [for previous owners] so a lot of them have low kilometres." Some Ferraris have ferocious reputations for service, something that Mark dispels about the 550: "Ferrari itself reckons it is the most reliable car it's made – they measure that by spare parts sales and warranty claims," reckons Mark. "Sure, it has a V12 engine but there are no inherent problems with them. All they need is oil and filter every year or 10,000km and a basic check over. I wouldn't say it's going to be happy every day in bumper-to-bumper traffic but it's a very usable car. They are very strong."
SPECIFICATIONS
1998 ferrari 550 maranello
Engine: 5474cc V12, DOHC, 48v
Power: 357kW @ 7000rpm
Torque: 569Nm @ 5000rpm
Weight: 1690kg
Gearbox: 6-speed manual
Wheels: 18 x 8.0-inch (f); 18 x 10-inch (r)
Brakes: disc (f/r) 0-100km/h 4.5sec
Top speed: 320km/h
Price new: $464,000 (1998)
Price now (2012): $130,000 (approx.)
 

*****

More reviews:
> Ferrari California HELE review here
> Ferrari 458 Italia review here
> Ferrari F355 Berlinetta/GTS/Spider review here
 
Search used:
>> Search Ferrari cars for sale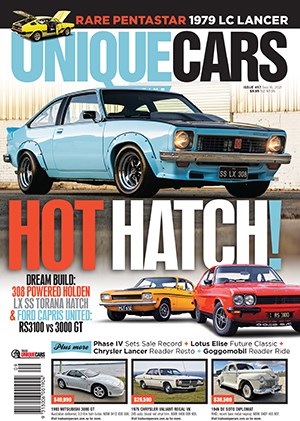 Subscribe to Unique Cars Magazine and save up to 42%
Australia's classic and muscle car bible. With stunning features, advice, market intelligence and hundreds of cars for sale.
Subscribe