1964 Porsche 356 SC: Past Blast
---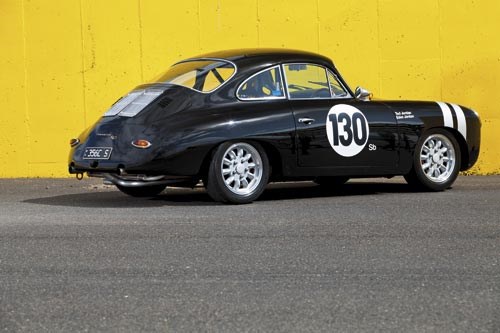 1964 Porsche 356 SC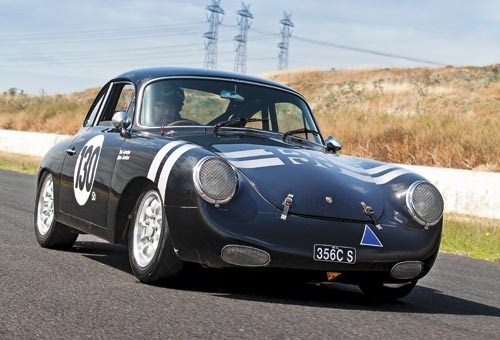 1964 Porsche 356 SC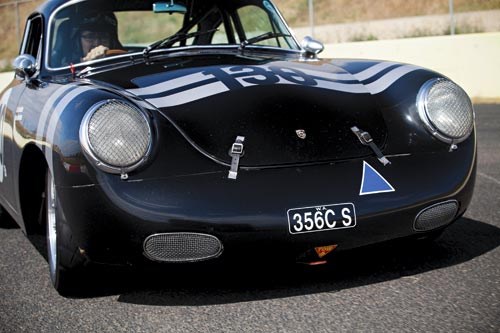 1964 Porsche 356 SC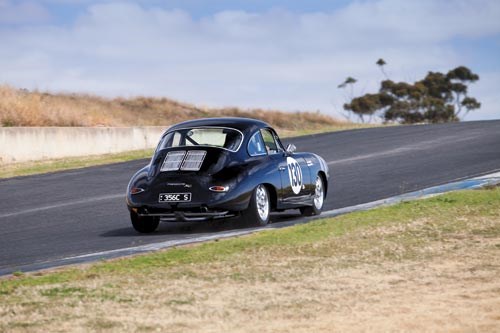 1964 Porsche 356 SC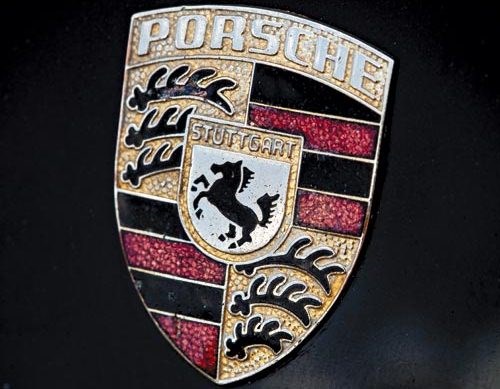 1964 Porsche 356 SC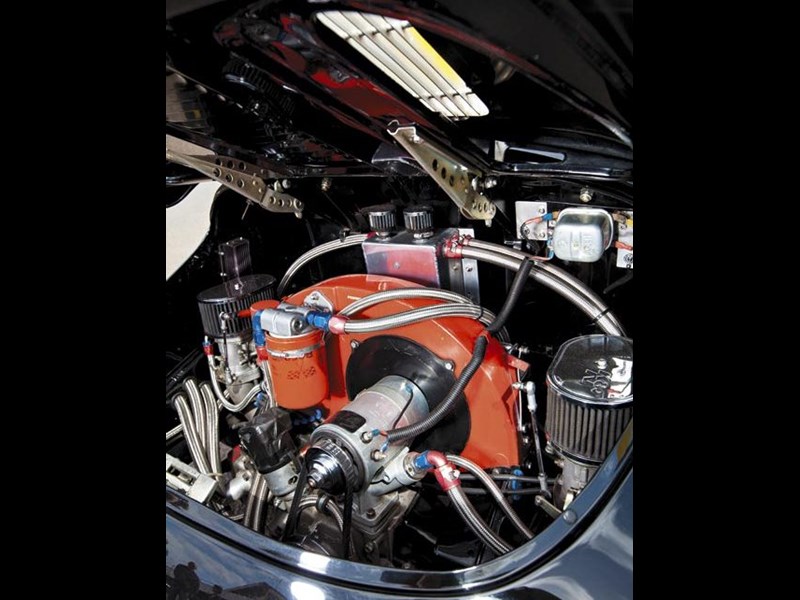 1964 Porsche 356 SC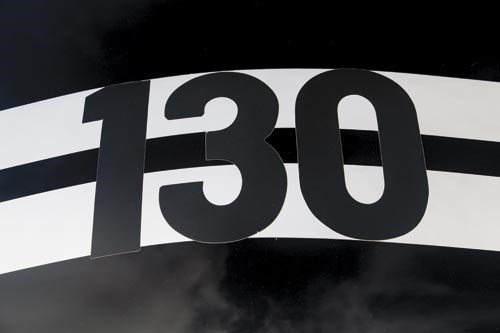 1964 Porsche 356 SC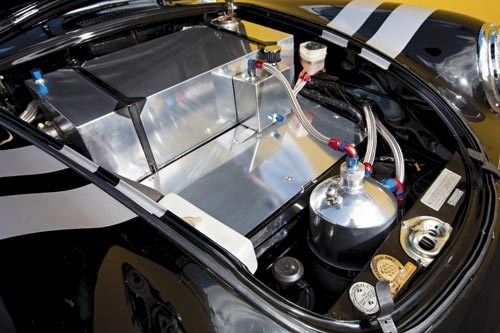 1964 Porsche 356 SC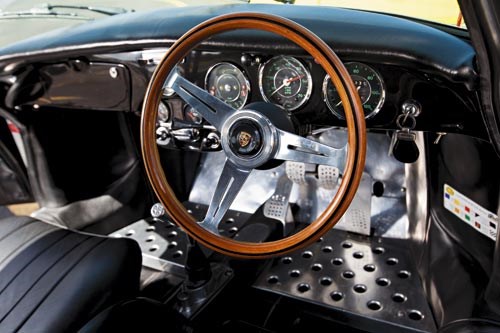 1964 Porsche 356 SC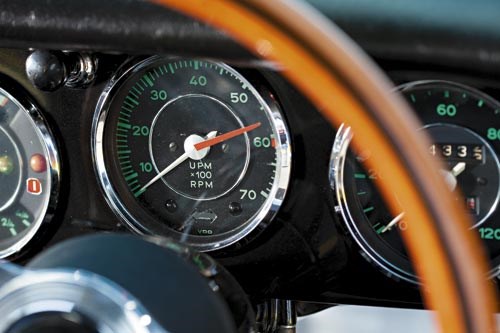 1964 Porsche 356 SC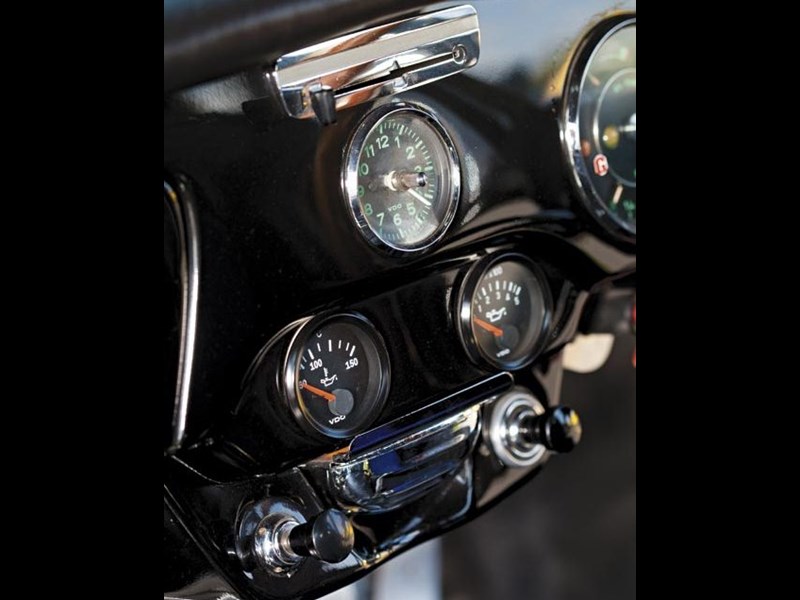 1964 Porsche 356 SC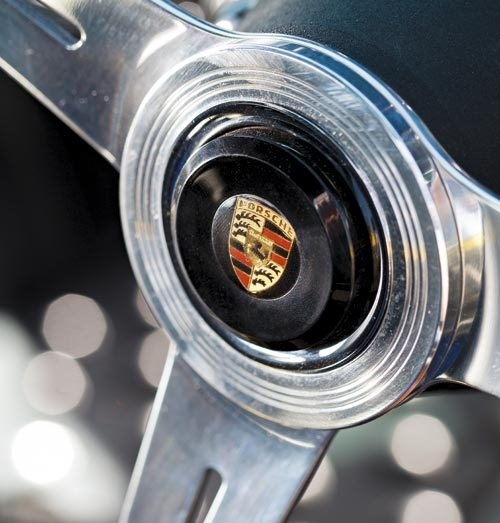 1964 Porsche 356 SC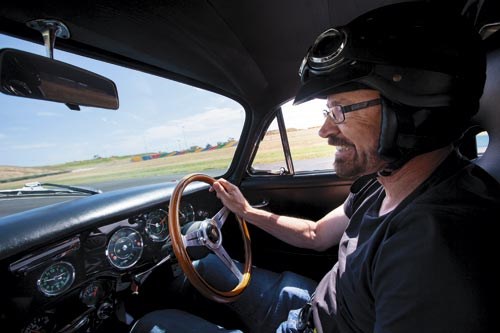 1964 Porsche 356 SC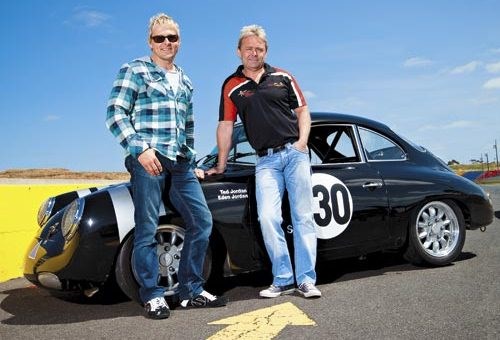 1964 Porsche 356 SC

JB looks at a track-spec 356. With a cabinet full of trophies, its tarmac-tearing days have been replaced with beautiful blasts on back-country roads...
1964 Porsche 356 SC
Despite its Beetle origins, Porsche's first production car gave the company a revered reputation for performance and handling...
I've got a lot of respect for Porsches. I've been lucky enough to own several over the last 20-odd years, but my attachment to them goes back even further. When I was a little kid – and I mean really young – I used to go to the racetrack with my Dad's friend, John McCormack. I was his little pit helper!
John went on to become one of Australia's best drivers in the 1970s, but when I was a child in the 1960s he raced a Brabham and he towed it with a 1962 Beetle.
Like many VW enthusiasts, for me, Porsches and VWs have always had a synergy to them. With the rear-mounted, air-cooled engine and simple body, they have similar heritage, layout and DNA.
Later, I did my apprenticeship at a VW dealership and my very first car was a Beetle, the model with the small back window.
The Porsche 356 is a very pretty little car. These days, they command respectable money but, like a lot of classic cars I drive for Past Blast, they went through a stage when they were cheap. How I wish I'd bought a few of them years ago!
I drove this one at Calder Park (thanks to Bob Jane who allowed us to use the track).
You start this thing up and you know it's alive. There's a fair amount of noise as air-cooled engines don't have a blanket of coolant and extra metal around them to act as sound-deadener. There's plenty of induction noise but blip the pedal and it has really sharp throttle response; the revs whiz up and it wants to get on with it.
This one is a bit of a hotty.
It's a competition motor based on an Auto Craft 'case and heads and it's just so sweet. It crackles and pops a bit on the over-run but as soon as you get on the throttle it's as smooth as silk. It has extractors, obviously, so it doesn't carry the standard log-style muffler.
Porsche built its reputation on performance and handling and I have a lot of respect for that, but, like most Porsches, there's never a doubt about where the engine is installed in the car. With the engine hanging out behind the back axle, you really need to follow one basic principle: before you do anything too violent with the steering wheel, take your foot off the brake!
These early Porsches had very simple suspension with basic geometry with torsion bars at both ends and swing axles at the rear. If you get too sideways and back off suddenly or brake, the wheels tuck under and you end up on your roof!
But it never feels dangerous. It feels very safe, in fact, with a little understeer. On the way into a corner, once you take your foot off the brake and start to gently accelerate, the back of the car squats – the rearward weight bias helps, of course, and the nose lifts a little and it gently understeers.
The golden rule is: slow-in, fast-out. Get off the brake before the corner and drive through on the throttle. Do that and it's an absolute pleasure.
This 356 has been set-up as a Production Sports Car and it has a comp-style seat in it and a well-sized steering wheel. I mention the steering wheel because when a lot of people build up a race car, whether new or classic, they fit a smaller steering wheel.
I reckon it's a mistake that takes away the feel and finesse of track driving and ruins the whole car.
The steering is so alive. Beautiful, tactile steering has always been a characteristic of Porsches. They track the road beautifully and transmit road feel up the column and straight to your hands. These old Porsches have a steering box, not a rack-and-pinion like the later cars, yet they all deliver beautiful feel. I love it as a trait; it makes you relax your hands. If you don't relax when driving you tend to be ham-fisted and fight the car and that is absolutely no good with the light nose of a Porsche. You have to relax a little – like holding the reins of a horse – and let the car have its head.
These early Porsches don't weigh much. Everything is so light; the steering, the brakes, the clutch, you never have to wrestle the car. You might think this a strange analogy but it's almost like riding a motorbike! You almost think it around the corner.
Porsches were famous for their beautiful gearboxes as were VWs. I'm pretty sure Porsche was a pioneer of synchromesh, technology that other manufacturers adopted in time. You can change gears without the clutch ... my Dad taught me that in a Beetle when I was about 12!
I absolutely love classic cars and, in a way, this Porsche is an example of how society has ruined driving. Our law makers and politicians have just about destroyed the fun of motoring. To drive one of these is so fulfilling and delightful. It's not super-fast but the joy of driving it is just so rich. You get that so much more with a classic car than you do with a modern car.
I'd kill to own one of Porsche's latest 911 Turbos but I reckon I'd be so frustrated – I guess that's why I drive a Range Rover most of the time, there's not much temptation to drive fast! I've become increasingly interested in classic cars because you can really immerse yourself in the simple joy of driving without fear of getting thrown in jail!
The key to it all, and what has been lost on modern cars, is lightness. This thing probably won't ever peel the skin off your face, but it goes quite briskly. Driving it is just a beautiful, delightful experience from an era of motoring we'll never see again.
I OWN ONE...
Eden Jordan is the lucky bloke who jingles the keys to this classic Porsche 356 SC. Restored and modified from a somewhat rusty Californian import by his late father Ted, the Jordans have a long history in racing, with Ted and Eden regulars in speedway, circuit racing and tarmac rallying.
Now in Melbourne, the little 356 was a regular track weapon – with plenty of podiums – in Western Australia where Ted lived and Eden spent much of his time.
"It was Dad's joy but one weekend he said 'come and have a run in it!'" Eden explains. "He was much better in it than me but we had some really good weekends where we'd put the car on pole, win all our races and go home with a trophy!"
Eden hasn't raced the pretty Porsche for some years but with street registration, "I'll jump in it and blow out the cobwebs!" he says.
SPECIFICATIONS
1964 Porsche 356 SC
Engine: 2691cc flat-4, OHV, 8v
Power: 120kW @ 6000rpm
Torque: 215Nm @ 4200rpm
Weight: 900kg
Gearbox: 4-speed manual WHEELS 15 x 6.0-inch
Brakes: discs (f/r)
0-100km/h: 5.8sec (claimed)
Top speed: 200km/h (claimed)
Value: $170,000 (approx.)
*****
More reviews:
Search used:
>> Search Porsche cars for sale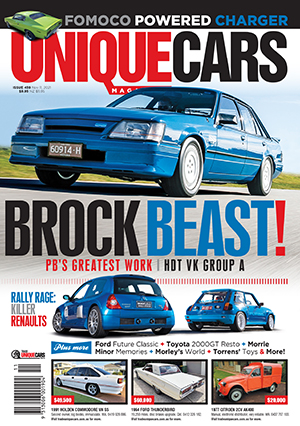 Subscribe to Unique Cars magazine for 12 months and save!
Australia's classic and muscle car bible. With stunning features, advice, market intelligence and hundreds of cars for sale.
Subscribe