Ford Falcon GT-HO Phase III: John Bowe drive
---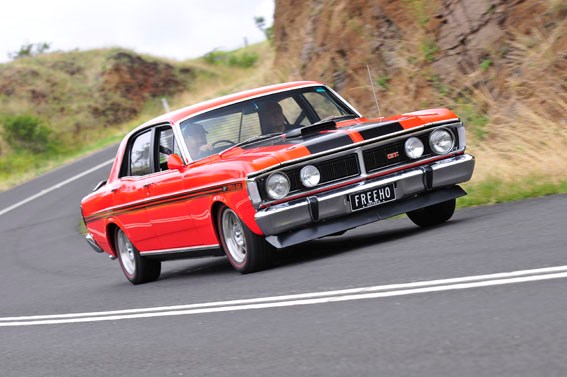 John Bowe mets Project HO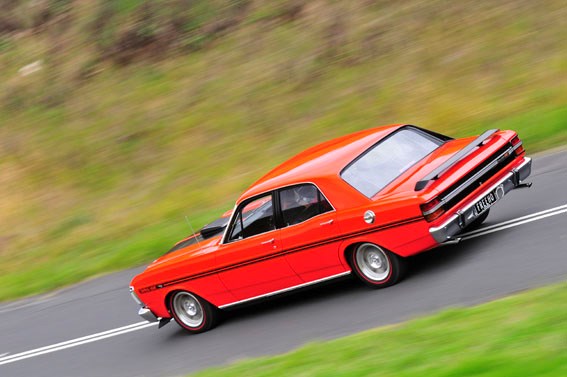 John Bowe mets Project HO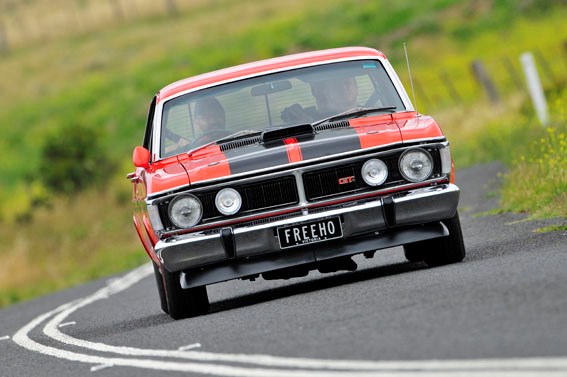 John Bowe mets Project HO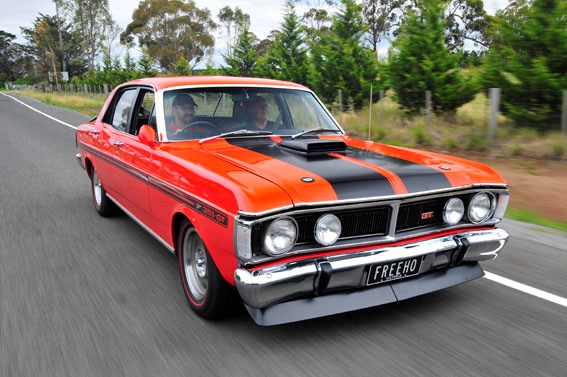 John Bowe mets Project HO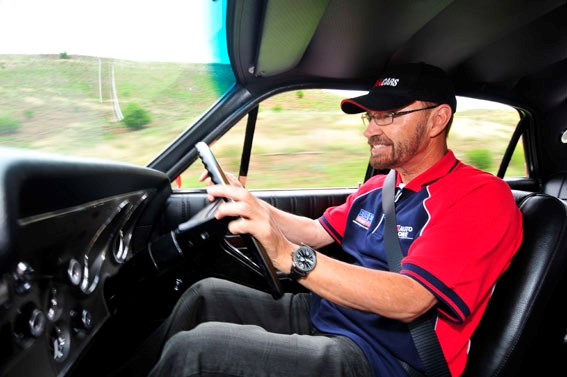 John Bowe mets Project HO

Our give-away GT-HO gets assessed by the master
Ford Falcon GT-HO Phase III
Our latest giveaway drives better than the real thing...
How does a car launched in the early-'70s make it into a page normally reserved for new gear? Because 'Free HO', our Ford Falcon GT-HO Phase III replica is, to all intents and purposes, new.
Okay, so it was made to an old recipe, but how does a car that would cost somewhere in the vicinity of $150,000 to replace stack up in today's world? Great in some areas and not great in others.
Call us one-eyed, biased, whatever, we love the looks. And we're not alone in that judgement. This is a genuine traffic-stopper, due in no small part to the lairy '70s styling and paint. You somehow feel under-dressed if you're not wearing flares.
Panel fit and finish is spot-on, while the interior trim is just as good. However, don't step in expecting a lot in the way of luxury. The driver scores a classic twin-binnacle speed/tacho and rather nice if old-fashioned three-spoke wheel. But forget air-conditioning. Or a sound system. You want music? If the enthusiastic rumble of the Cleveland V8 isn't music enough, you're clearly in the wrong car.
While Ford essentially designed the HO variant of the humble Falcon specifically to go around Mount Panorama very fast, it's actually quite comfortable. There's not a lot in the way of side support in the seats for the boy racers, but cruising down a country road is fun as you float along on what feel like old-style lounge chairs.
As with many big muscle cars of the era, the V8 lump out front can over-power the chassis. The leaf springs out back give the dampers a big job and, entering a bumpy turn, the back end gives warning that it will start to skate if you provoke it. However modern dampers and particularly the Dunlop Sport 2000 tyres on our car, plus the sorted and fresh steering, keep it tied down remarkably well.
We threw V8 Supercar ace John Bowe into the driver's seat, for a quick impression.
"This is beautiful, really beautiful. The more I drive it, the more I like it," the Bathurst champ gushed.
"They require a lot more concentration than a modern day car. You need to massage it along the road rather than just drive it.
"The idle is quite lumpy, which they were in the day. But once you get it rolling, it's very torquey and smooth. It's got plenty of go.
"You need to think about the gearchange, though it's nice and the best top-loader I've ever driven.
"The steering at parking speed is quite heavy but once you get a bit of speed up it's alright
"Through the turns, it actually behaves itself really well. After driving modern cars it takes you a few kays to get used to it.
"That's because it's nearly 40 years old in terms of design. It's not modern, it's very classic. But once you get the feel of it driving along, it's really good. I really like it. It handles well, it's quite benign, it's very user-friendly, it doesn't do anything bad, it's got a lot of grunt.
What about the stoppers, JB?
"Brakes, for the time, were only just adequate, so if you really start pushing the brakes hard they really don't slow you down compared to how fast the car goes.
"It's like driving off the showroom in a brand new Phase III.
"As a GT-HO, I would rate it 10 out of 10. This is the best GT-HO I've ever driven, by a long way, and I've driven a lot of them. It's like new – it's a beautiful reproduction."
Now let's talk value for money. Okay, the nameplate under the bonnet says it's not a real GT-HO, but that is the only difference between this and a model which has reached $700,000-plus in recent years – though prices are now far more modest. In that light, our replacement cost looks like value. Plus, where else are you going to get such a spectacular professionally hand-built car for the money?


SPECIFICATIONS
Ford Falcon GT-HO Phase III by Grand Tourer
Body: steel monocoque, four-door sedan
Engine: Cleveland 351ci V8
Drivetrain: front-eng, rear drive
Transmission: 4-speed to-loader
Power: 426hp
Performance: Quick!
Value: $100,000, includes 12 months Shannons Insurance, on-road costs and delivery
Unique Cars magazine Value Guides
Sell your car for free right here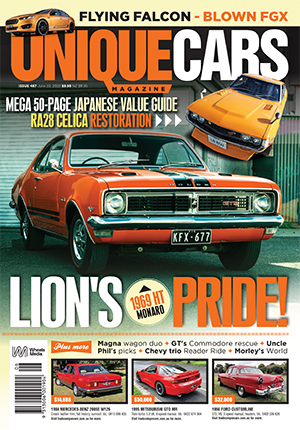 SUBSCRIBE TO UNIQUE CARS MAGAZINE
Get your monthly fix of news, reviews and stories on the greatest cars and minds in the automotive world.
Subscribe