Prized 1987 Holden Piazza
---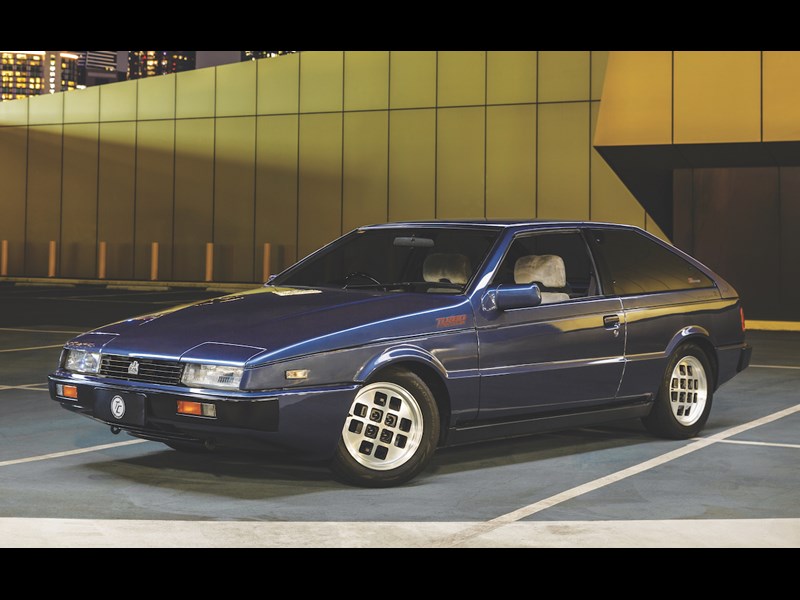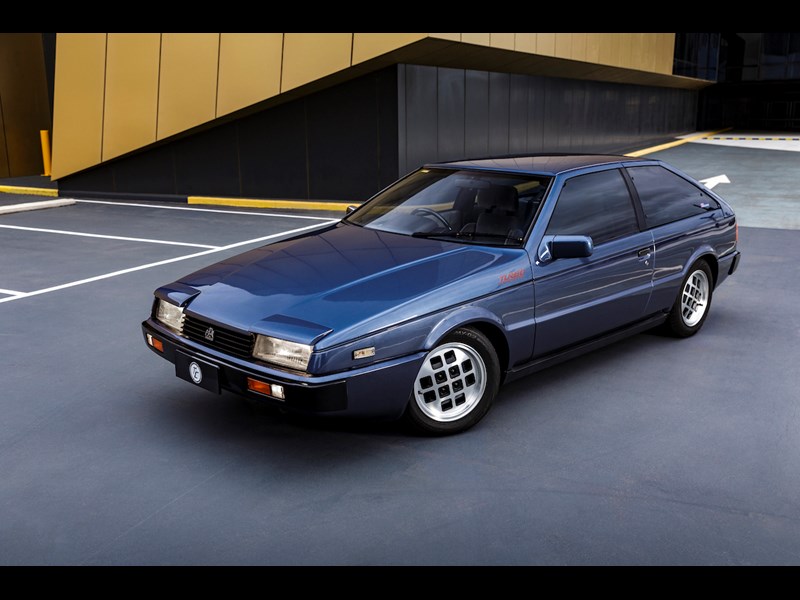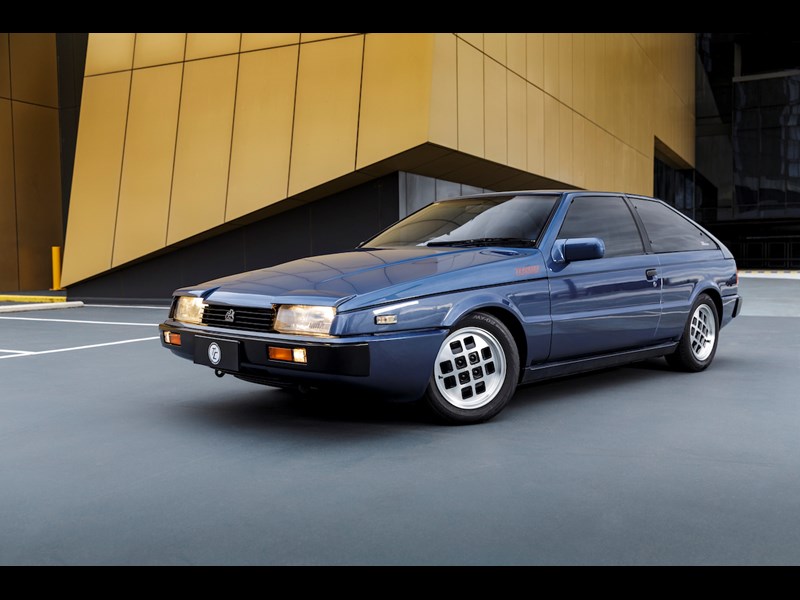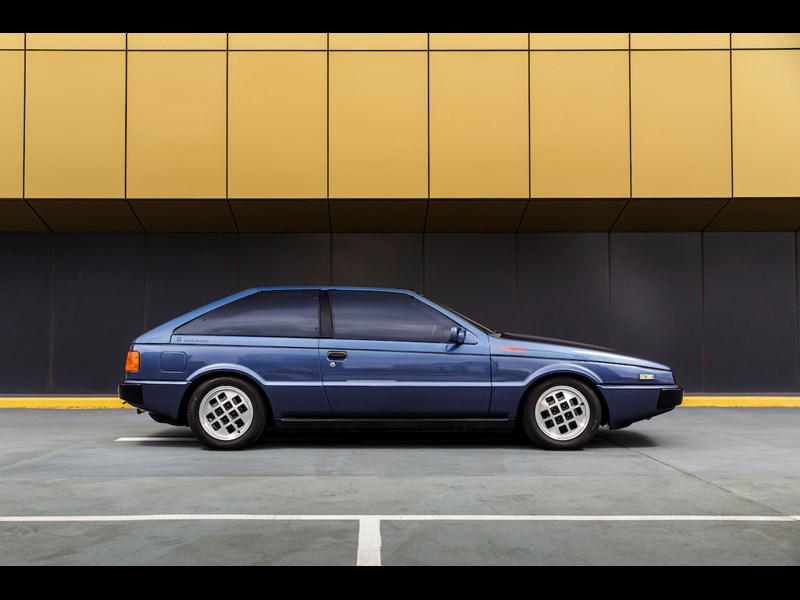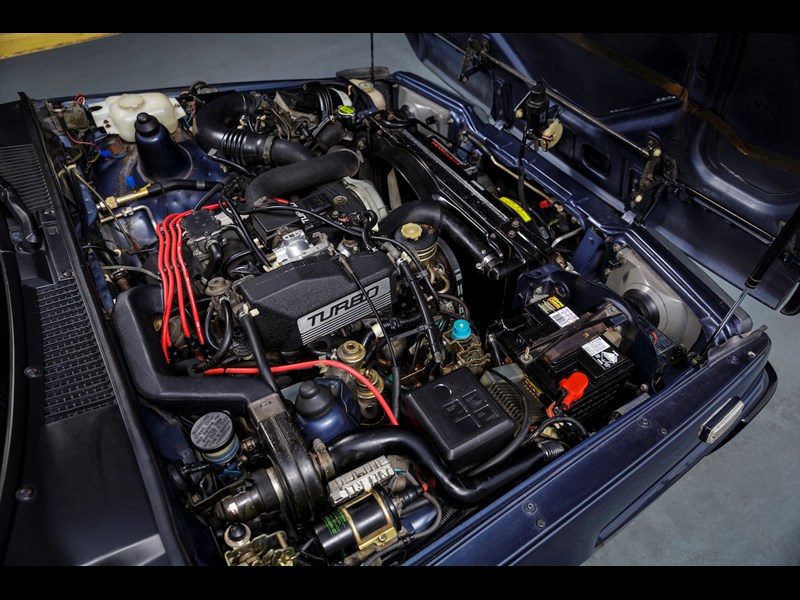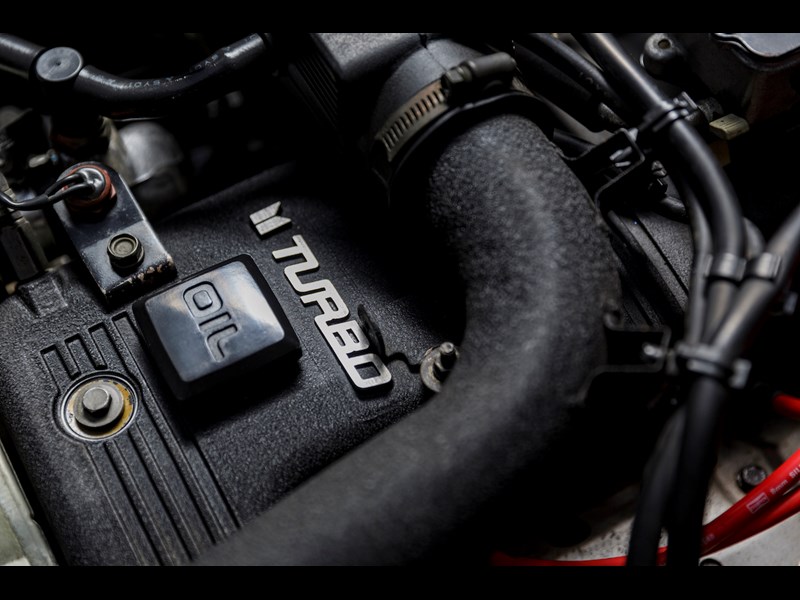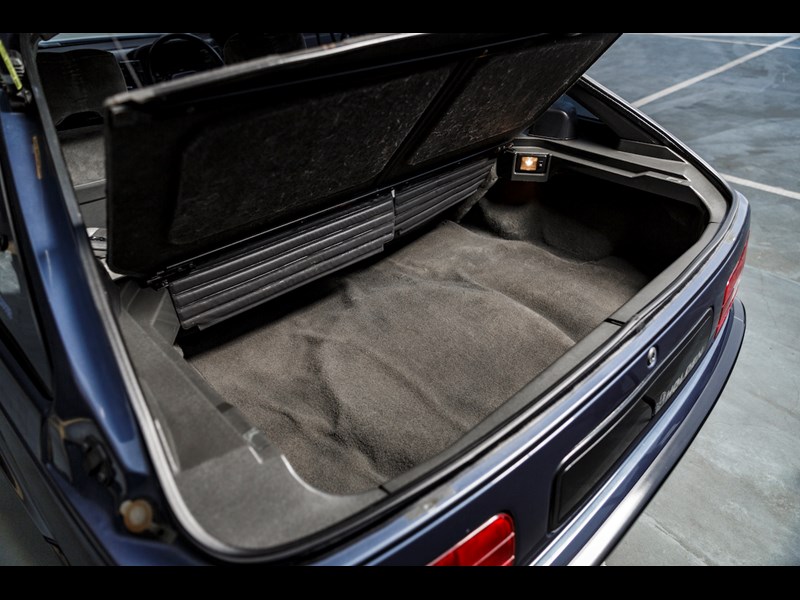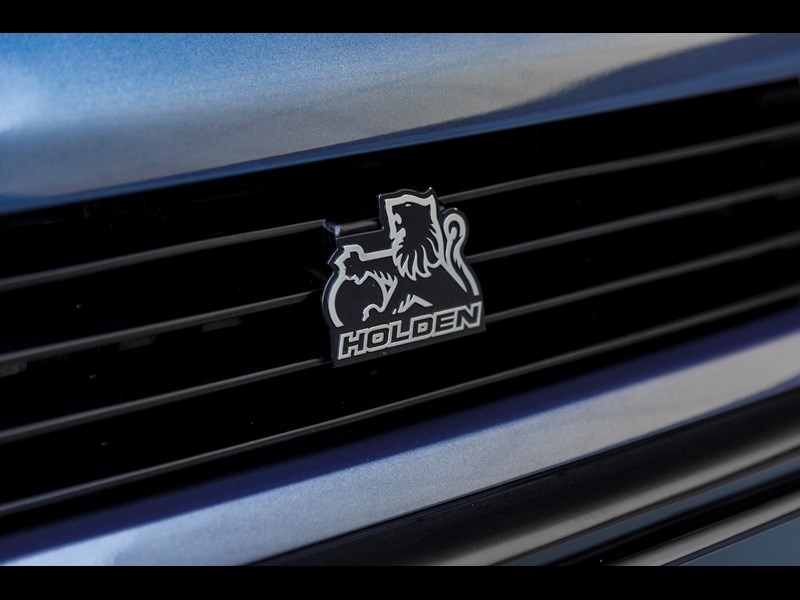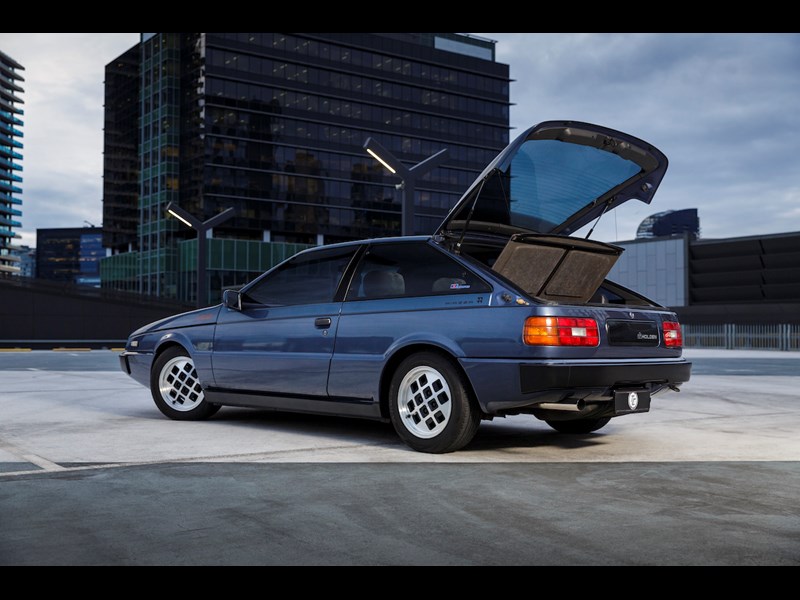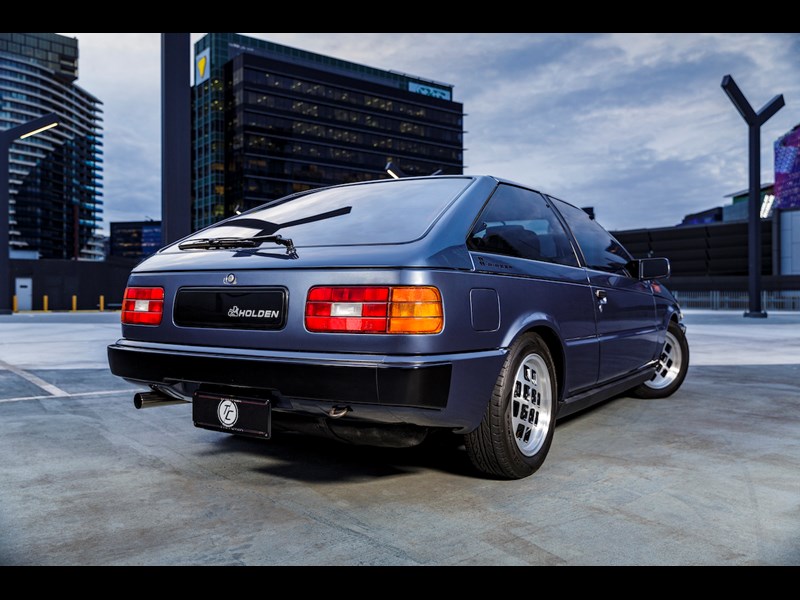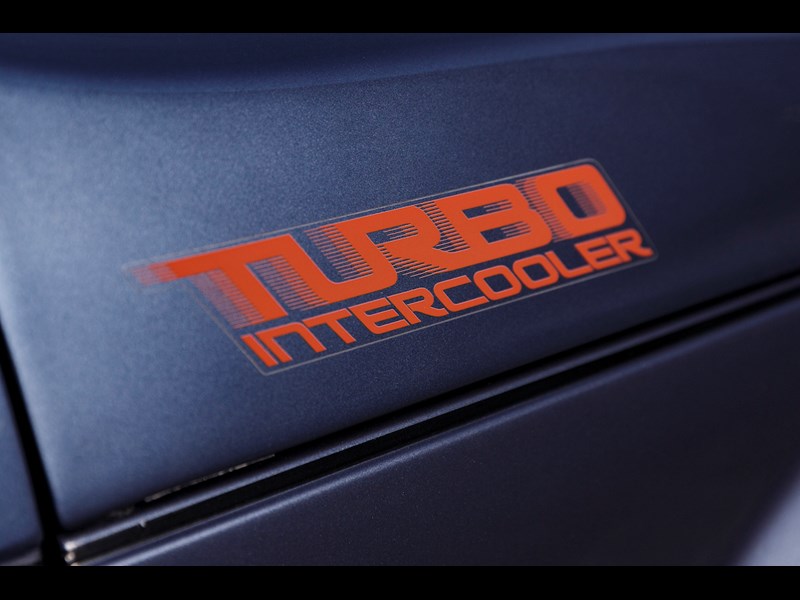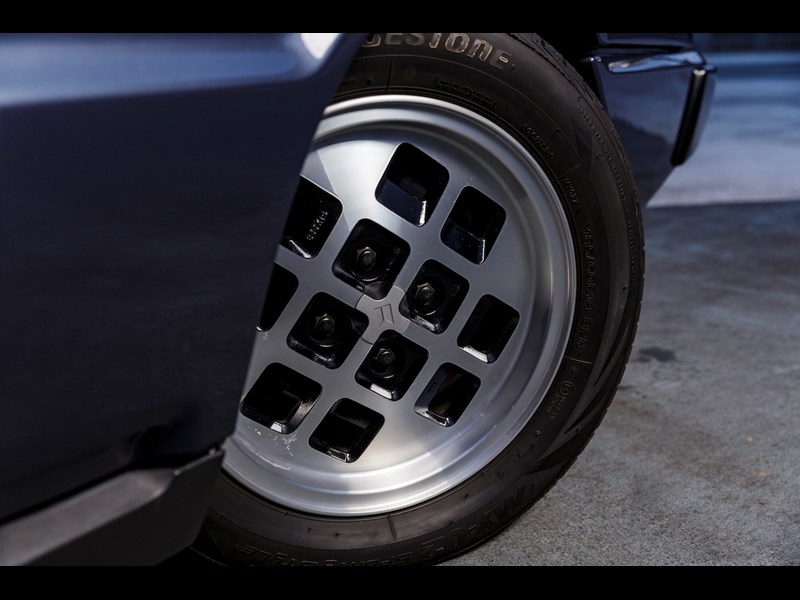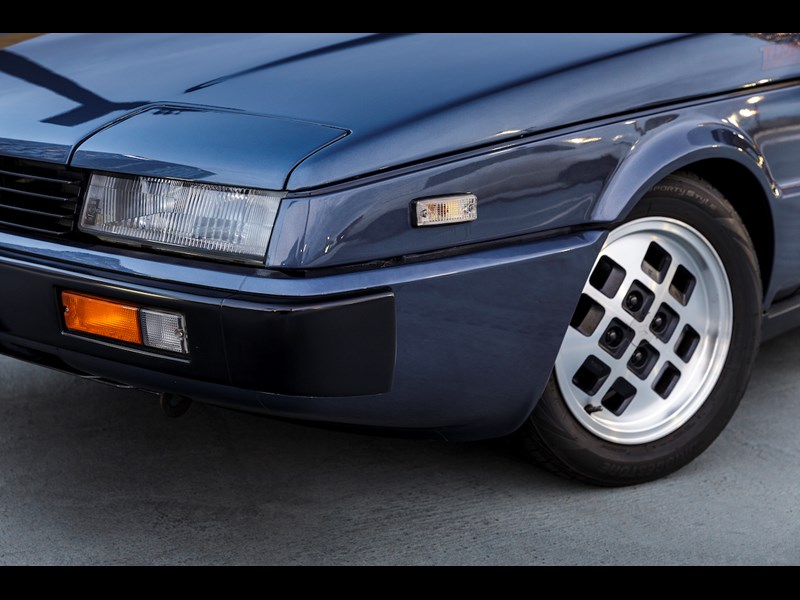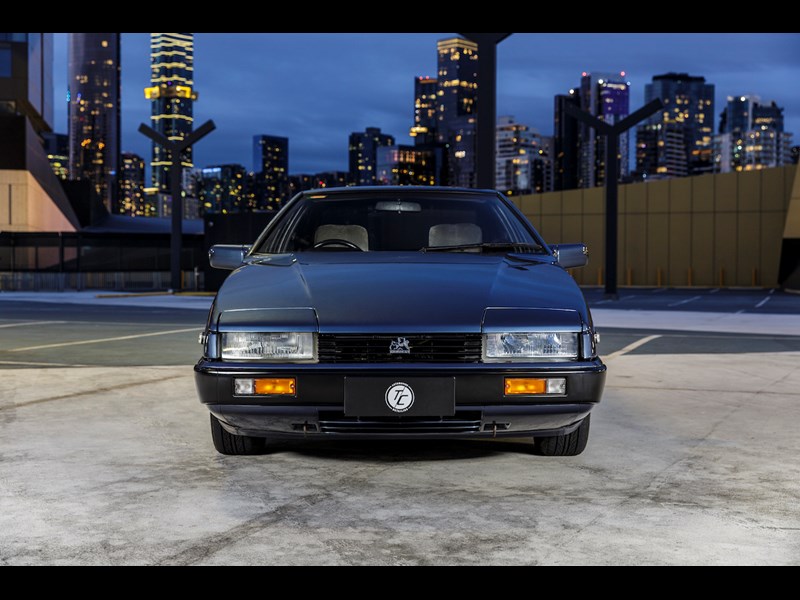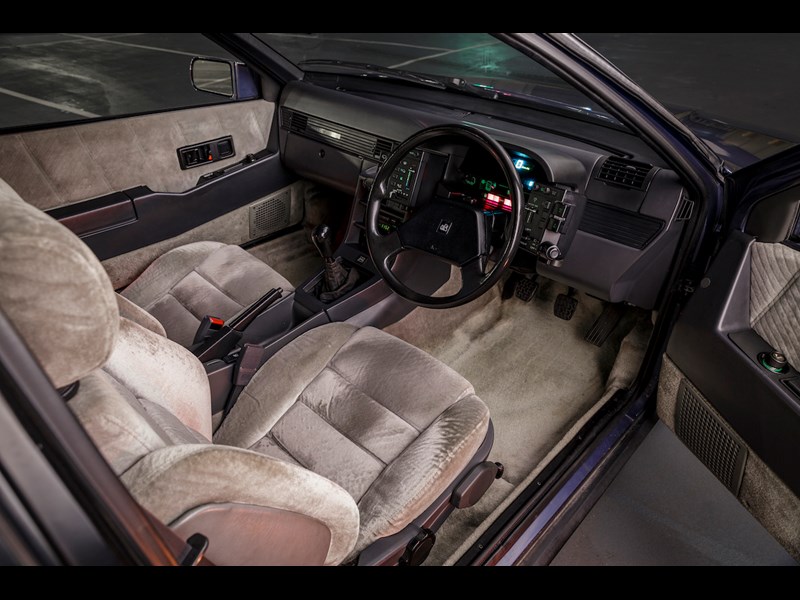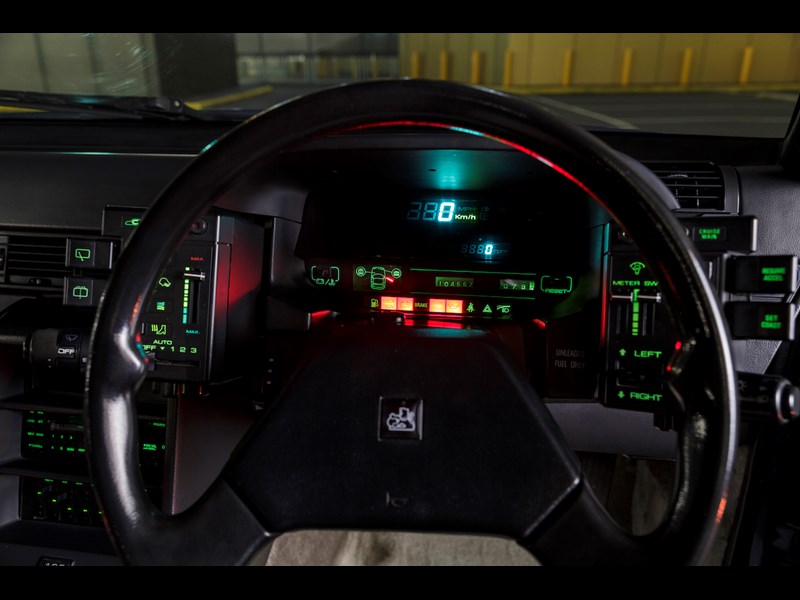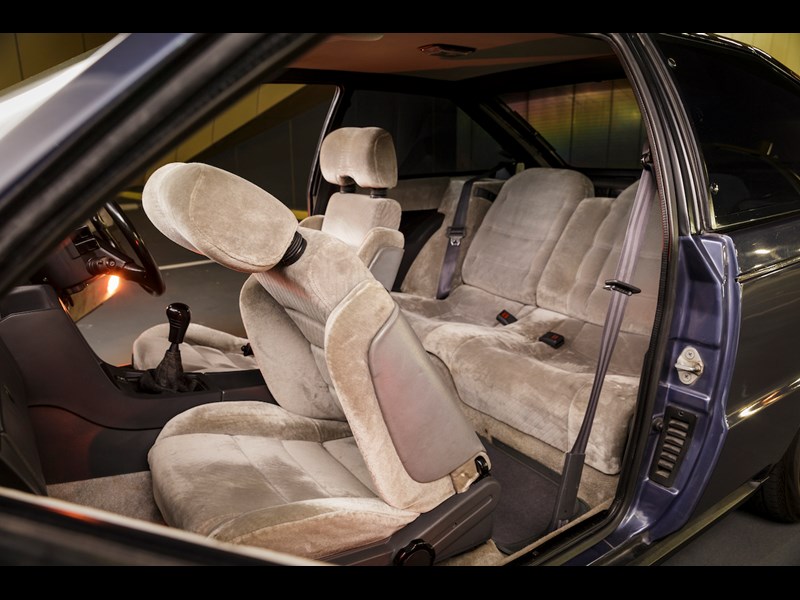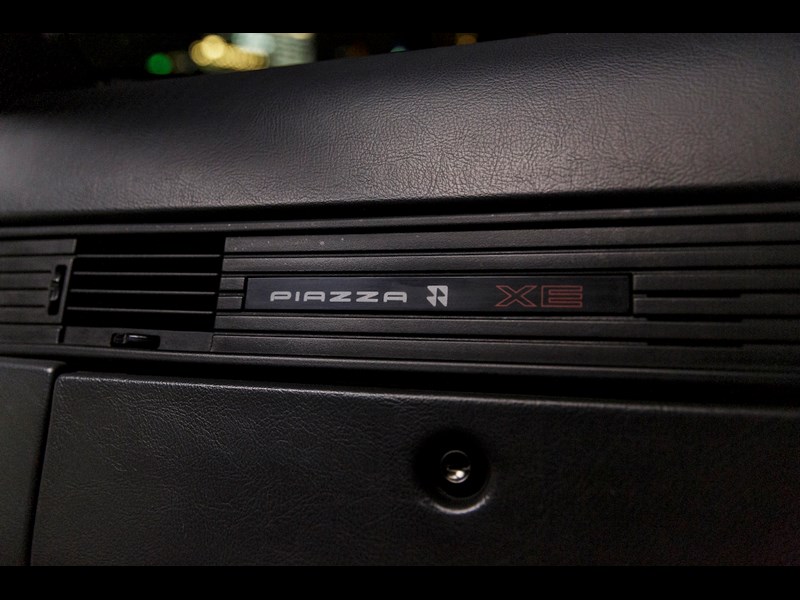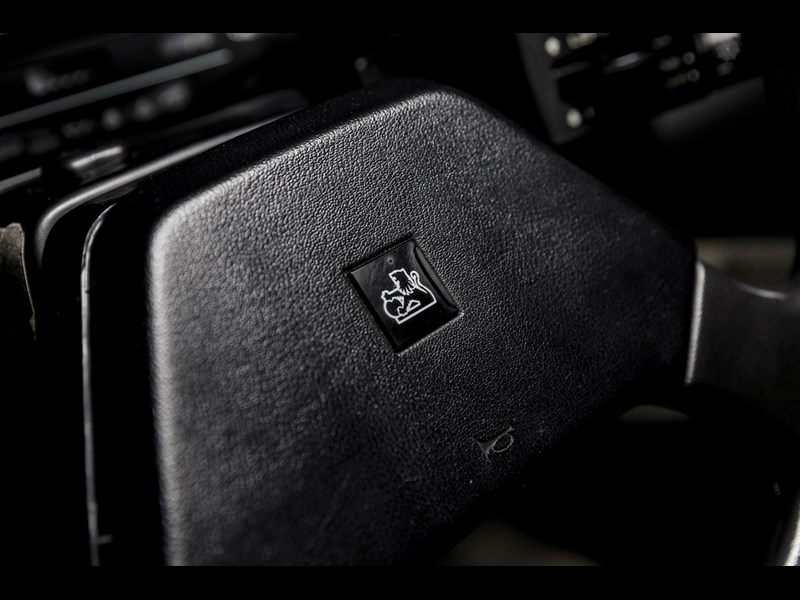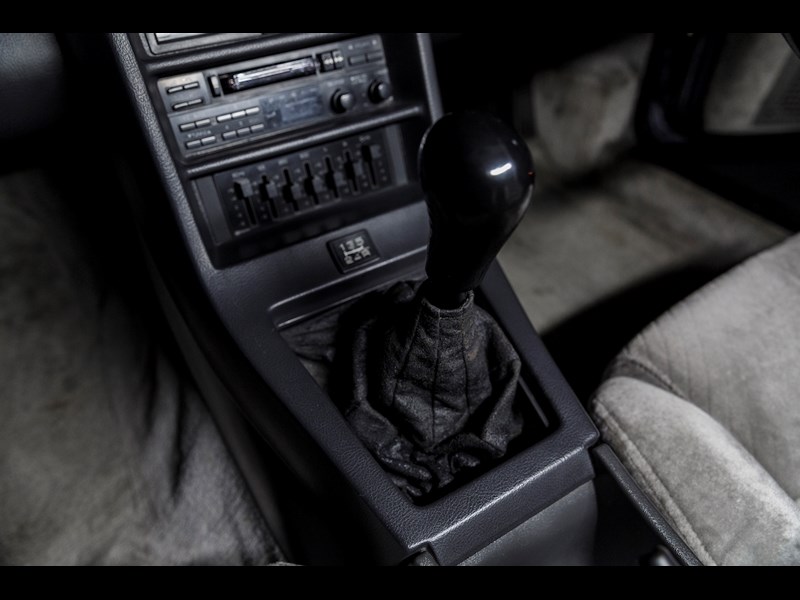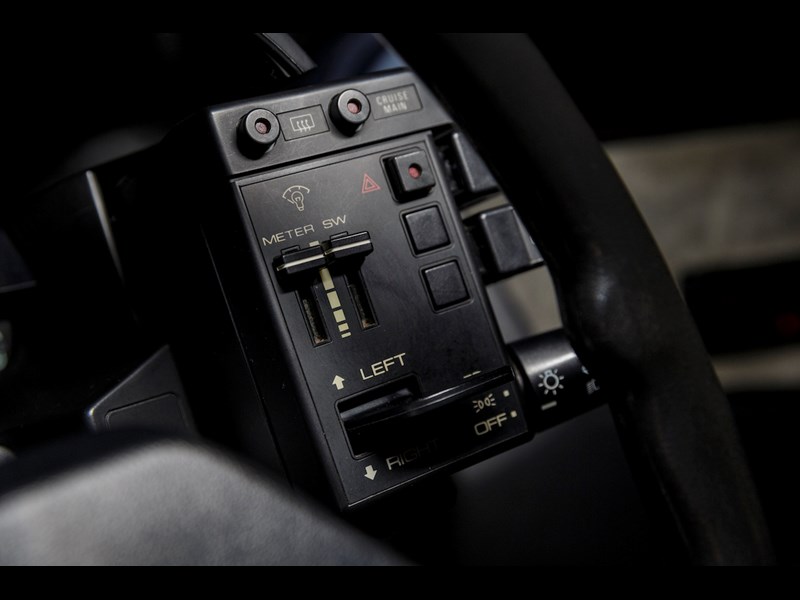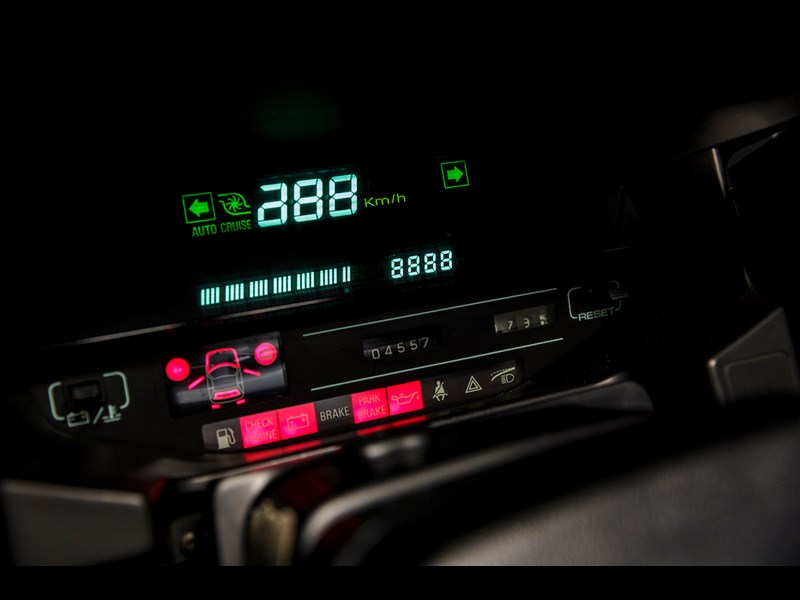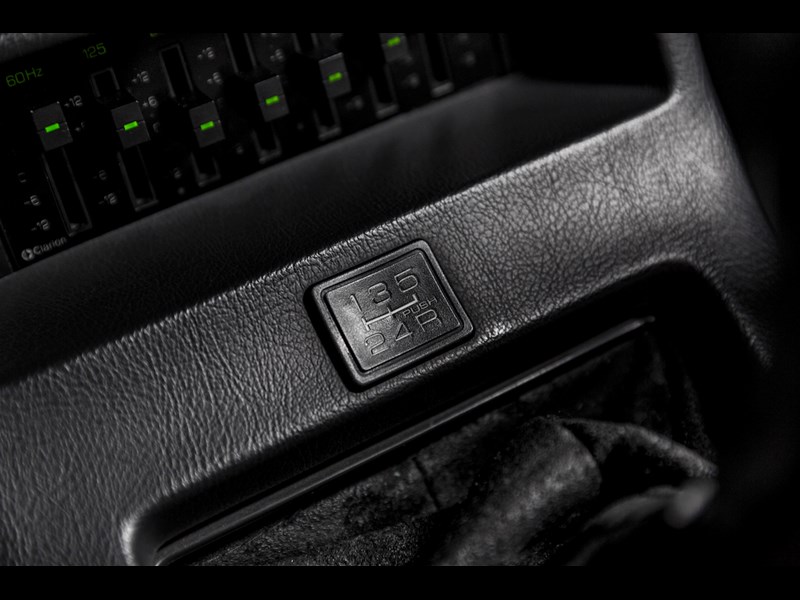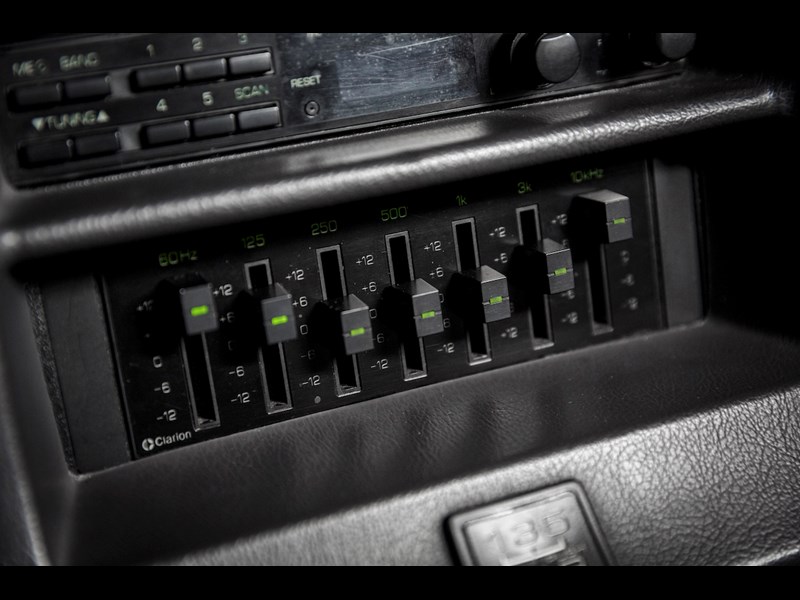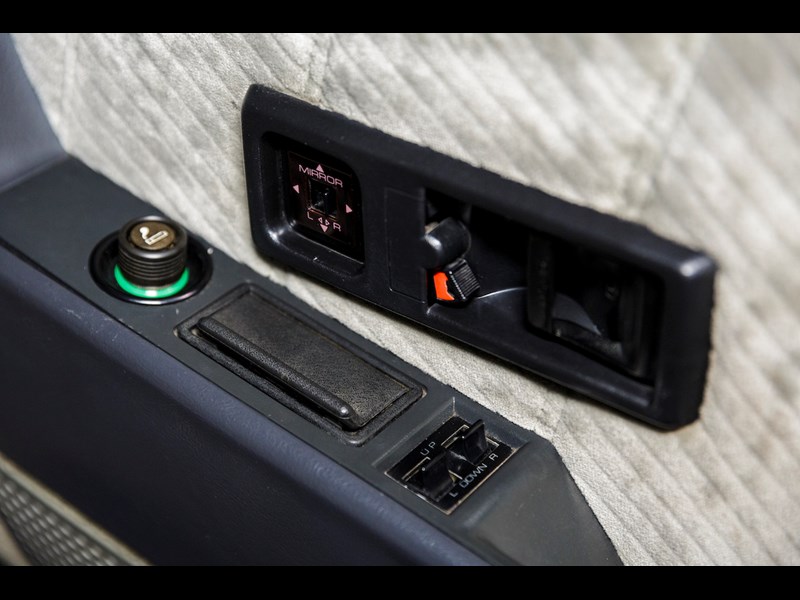 The General added chic to its showrooms in the mid-1980s with the Giorgetto Giugiaro designed Holden Piazza.
When it was launched in 1986, the Holden Piazza didn't have too many friends.
Maybe it was a little ahead of its time, but it seemed by many to be way too complicated for its own good, what with that turbocharger and all.
And the stuff like the digital dash was – typically for the time – sketchy to read and the rest of the interior was just fluff. And let's not forget there was a lot of rear-drive Gemini in the driveline and platform; a layout that was seriously on the old-age pension by the mid-80s.
Then there was the price. With $34,500 plastered across its windscreen, the car generated less than no interest. Maybe a handful of punters stepped up, but at about twice the price of an actual Holden Gemini, the Piazza was ignored.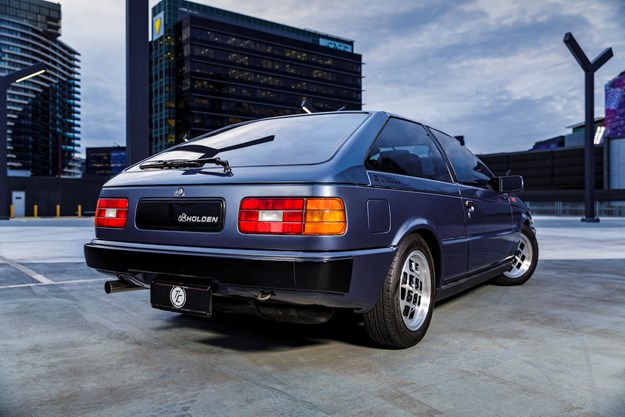 Giugiaro designed, Isuzu built.
After a few weeks of tumbleweeds and crickets up the Piazza end of Holden showrooms, the General got the hint and sliced five-and-a-half grand off the price tag, bringing the Piazza back down to a still ambitious $29,000.
How ambitious? Well, a VL Calais Turbo sharing the same showroom floor, was priced to give change from $29K ($28,250, to be precise). Everybody could see the problem. Except maybe Holden.
In the end, the folks who did front up at the original $34,500 were on a serious hiding to nowhere come trade-in time, so Holden did the only honourable thing and wrote each of them a cheque for the difference.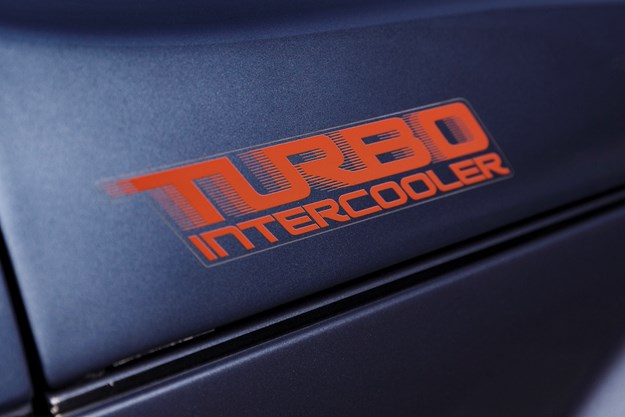 Holden's first turbo model.
Wouldn't happen today? Maybe not, but let's face it, it shouldn't have happened back then.
Looking at it now, the Piazza is not so much a four-wheeled disaster as an example of poor sales and marketing input at manufacturer level. In some ways, it's downright significant.
See, if you ignore the unofficial, not-quite factory, CDT Gemini and Commodore Turbos of a few years earlier, the Piazza was the brand's first turbo-car in this country.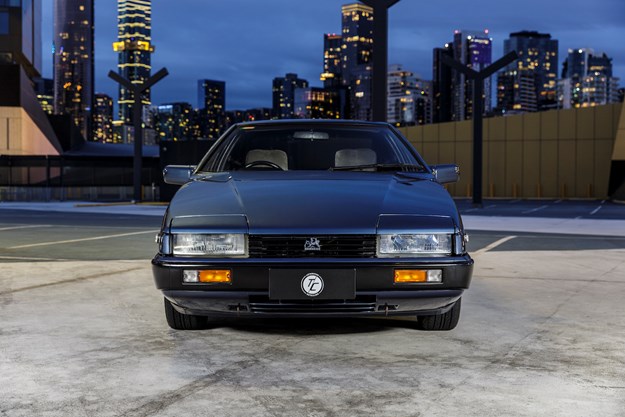 Semi-concealed highlights.
In the context of 2023 where it's all but impossible to buy a  car without a turbocharged engine, that's actually quite remarkable.
And even though the car was actually built by Isuzu rather than Holden, there was some family resemblance there, including the semi-concealed headlights it shared (in concept) with the same Calais Turbo that undercut it by $750.
But clearly, just being the first to have a turbo, along with having grandad's eyes, was never going to be enough.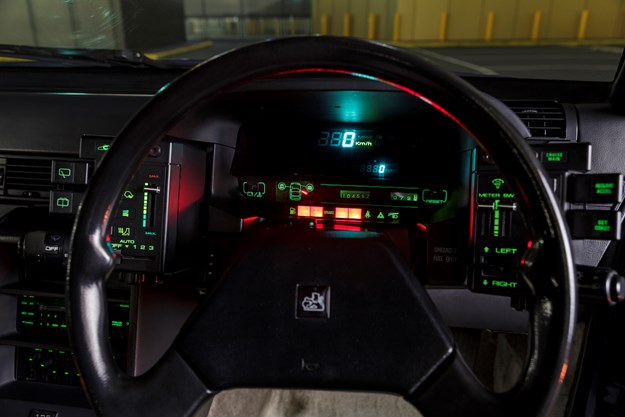 Digital gauges in a shiny black dash.
Not when the car was also panned for its light-switch power delivery (hardly the only turbo-car of the '80s to be guilty of that) and handling that was shopping-trolley sketchy, if you went anywhere near the limit of the tyres.
As a consequence, as soon as the new-car dust had settled, the Piazza had earned its place as the whipping boy of the Holden line-up. An overpriced understatement, said some.
They were probably right, but just to prove how time works, the Piazza is now considered by some to be a collectable car. And also one worthy of restoring.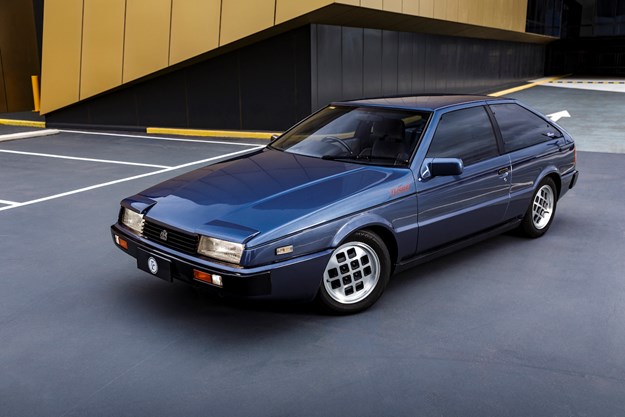 Futuristic looks with hatch practicality.
And, as one of the blokes who panned it when it was new, I've got to say it's kind of come in to its own looks-wise.
Maybe it's because the '80s are cool again (stay with me) but that wedge shape and the detailing makes me want to throw a Joy Division LP on the turntable and let the '80s wash over me one more time.
Another bloke who's awake to the Piazza's late-bloomer status is a fella by the name of Tommy.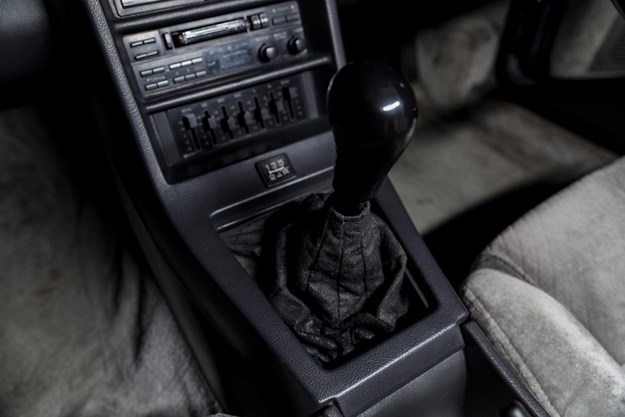 Stereo had almost as much grunt as the engine.
Now, Tommy's been in to cars all his life, and, like too many of us, spends some of his spare time trawling the internet for cars he didn't previously know he had to own. Sound familiar?
"I was browsing the 'net and found this futuristic looking '80s Japanese car with Giugiaro design all over it," he tells us.
"That got me in, and then I started to watch a few videos of Piazzas, and it's one of those cars that sticks in your mind when you love older classics."
Mind you, that was a while back and resulted in the purchase of Tommy's first Piazza (not this one, it's number two). Which Tommy admits, makes this whole Piazza thing some kind of addiction. But the first Piazza wasn't as clean as this one, not by a long shot.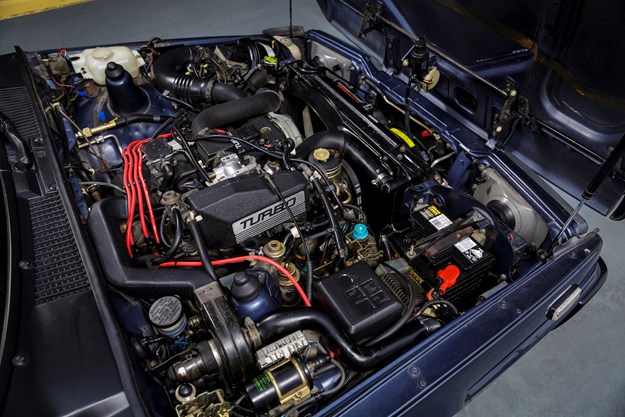 Turbo four had acceptable grunt.
"The other (yellow) car came and went. And then I found this one over in WA. It's clearly the most genuine example I've ever seen. It's a pretty small community and there's only a few Piazzas left, but I think it's the only blue one left on the road in Australia."
Tommy's owned the blue car for about a year now, but reckons that while it was running when it arrived, it still needed a lot of the usual maintenance to make it right.
"I did a lot of mechanical maintenance to make it perfect. But it was a good foundation to start with. The body was in good condition and it's about as close to factory as you'll find.
"I basically did suspension, brakes and bushings …all the hard-to-do things, and the things that people tend to overlook over the years."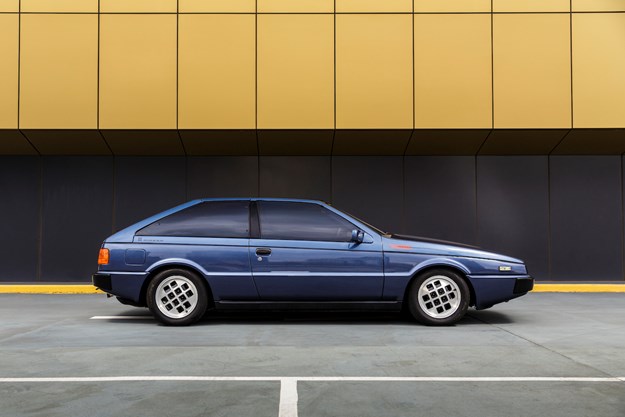 Maybe the only blue one on Aussie roads.
And what about those early-gen electronics and often troublesome stuff like pop-up headlights?
"Nope, it all operates. Everything works as it did from new."
Which is not to say the car is absolutely 100 per cent bone stock.
"It's been lowered and it's got an exhaust system. Some head work has been done to it and there's a high-lift cam fitted. It has a pretty angry idle."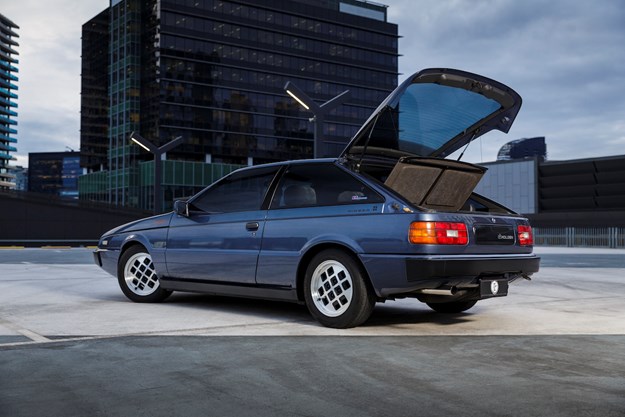 Plenty of cargo room under the hatch.
Okay, so a bit more attitude never goes astray, but can time really change our attitudes from one extreme to the other?
"These days, I guess it's just a really rare car. For me, I think it's the shape and the features it has. It was a concept car that made it to production, without too much being changed from that original concept.
"I think it's the whole digital dash, pop-up lights, pop-out windows and funky wheels. And being turbocharged and rear-wheel-drive, that was a real experimental time in engineering.
"It's probably more appreciated now for what it is, than back in the day when it wasn't understood. Don't forget, it competed with cars like the Mitsubishi Starion and Cordia Turbo and ET Pulsars.
"It's funny, because when you take it to a show now, there'll often be a supercar parked in front of it, and people will glance at that and then go 'Oh, what's that thing behind it?'
"Even the Toyota 86 fan-boys reckon it's an 86 crossed with a DeLorean!"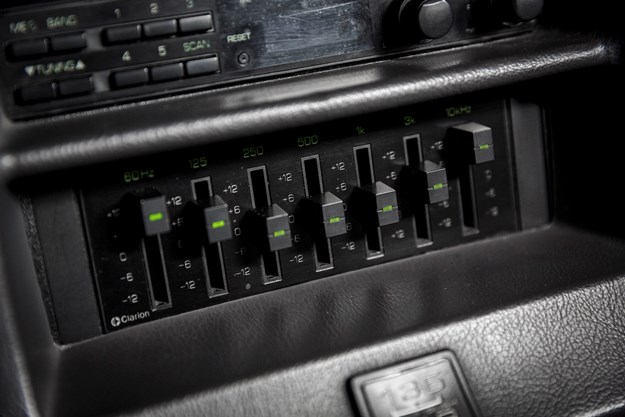 Equaliser makes cassettes sound better.
But what about it's most important feature: What's it like to drive in 2023?
"To be honest, I don't drive it much admits Tommy.
"But, I mean, you could because it's actually quite comfortable on the road. It's got all the creature comforts, air-con and power-steering and it's got quite a bit of room inside as well.
"The seats fold flat and the hatch is like a boot. You can fit a full set of wheels in there. So, it's perfectly daily-able, but I only really take it to shows these days."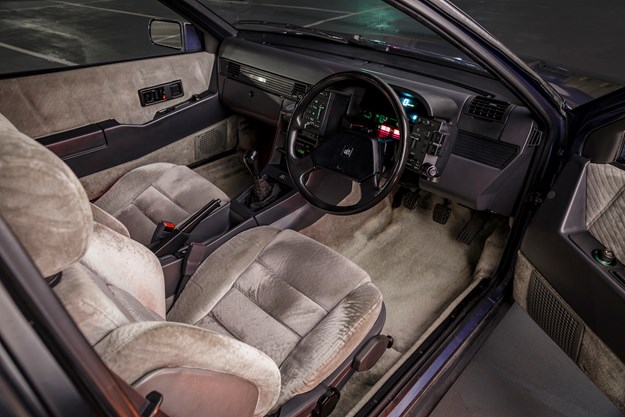 Velour trim is a luxury touch.
For all that, Tommy's time with the Piazza might be coming to an end. His garage is an interesting one and is a landscape that's constantly changing as new cars turn up on his radar.
"At the moment, I'm thinking about selling this one because I'm kind of moving on from '80s cars. I've had a TRX Bluebird and an (Mazda) MX-6 Turbo and I still have an RX-7.
"Now I've kind of moved on to the '90s JDM cars. They're a bit more mainstream and a lot easier to restore and have fun with. So the Piazza will probably go to auction later this year."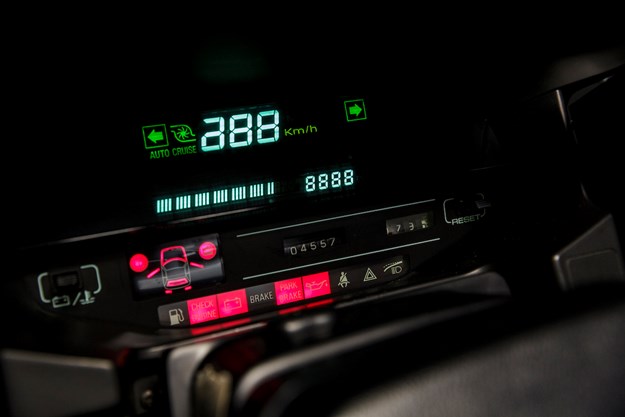 The '80s saw the dawn of the digital era.
So, does the only blue Piazza on Aussie roads in near-perfect nick sound like you? Keep your eyes peeled on the auction websites. Who knows what might show up.
VITAL STATS
1987 HOLDEN PIAZZA 
Body: Steel monocoque two-door coupe
Engine: 1994cc inline four-cylinder, SOHC 2 valves per cylinder, multi-point fuel-injection, turbocharger
Power: 110kW at 5400rpm
Torque: 225Nm at 3000rpm
Performance: 0-100km/h: 8.7 seconds, 0-400m: 16.2 seconds
Gearbox: 5-speed manual
Suspension: Upper and lower wishbones, coils, anti-roll bar (f); Live axle, coils, Panhard rod (r)
Brakes: Ventilated discs (f); solid discs (r)
Tyres: 185/60 R14
From Unique Cars #484, Oct 2023
Unique Cars magazine Value Guides
Sell your car for free right here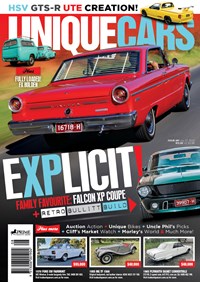 SUBSCRIBE TO UNIQUE CARS MAGAZINE
Get your monthly fix of news, reviews and stories on the greatest cars and minds in the automotive world.
Subscribe