BMW M1 Procar Review
---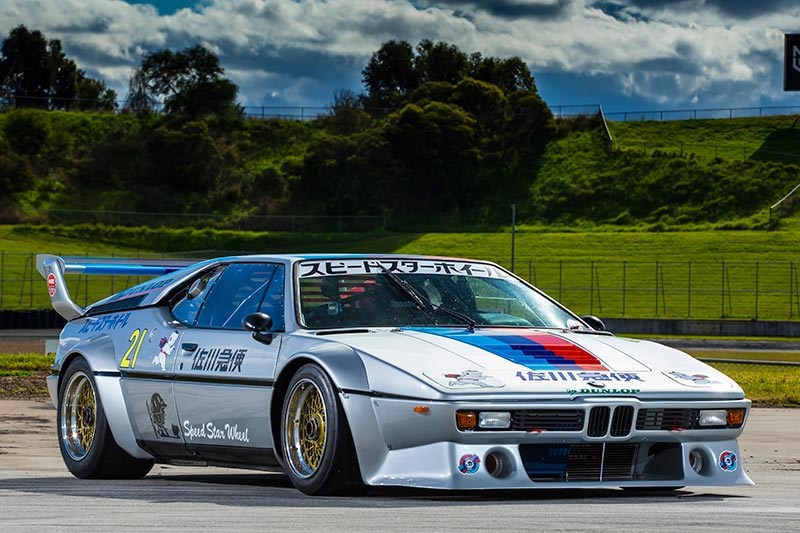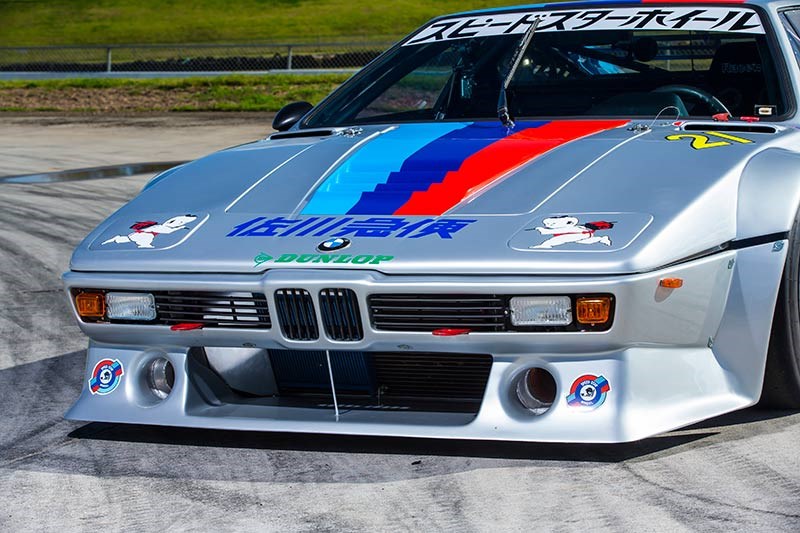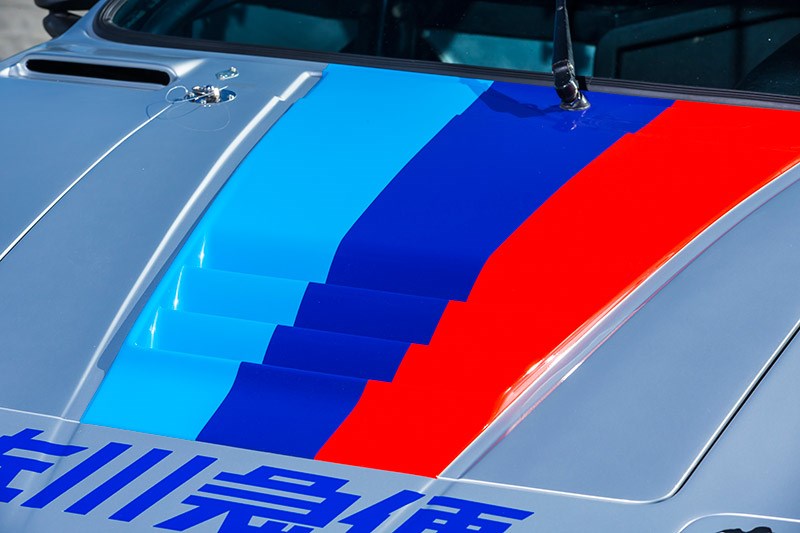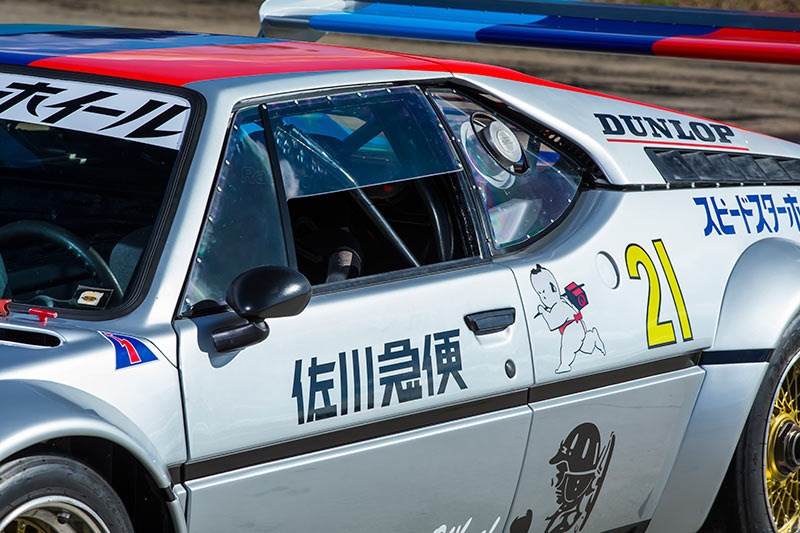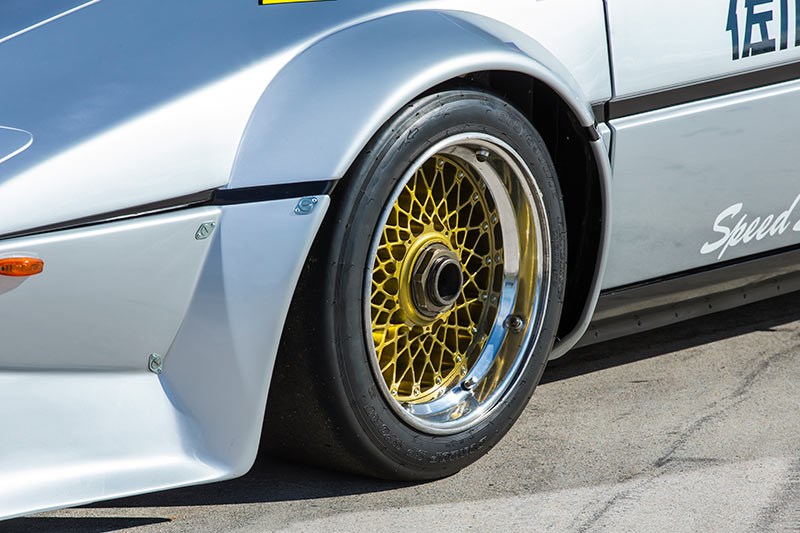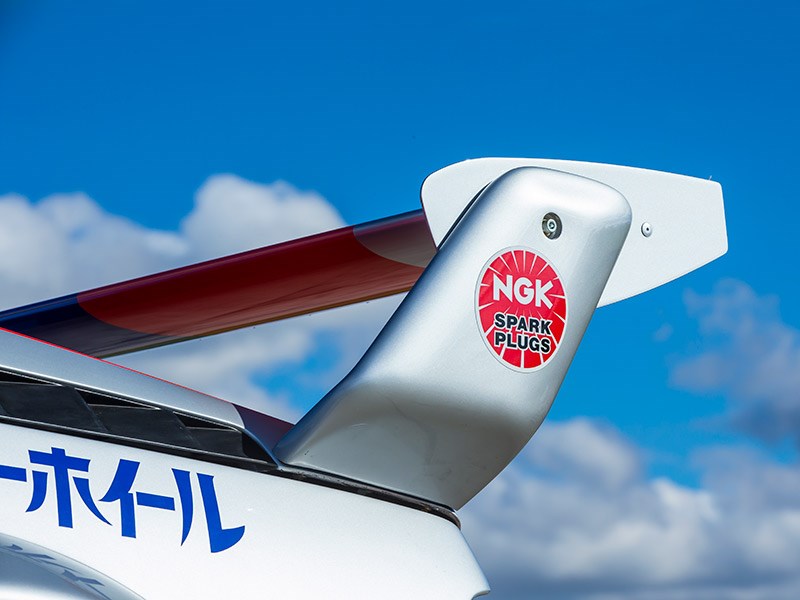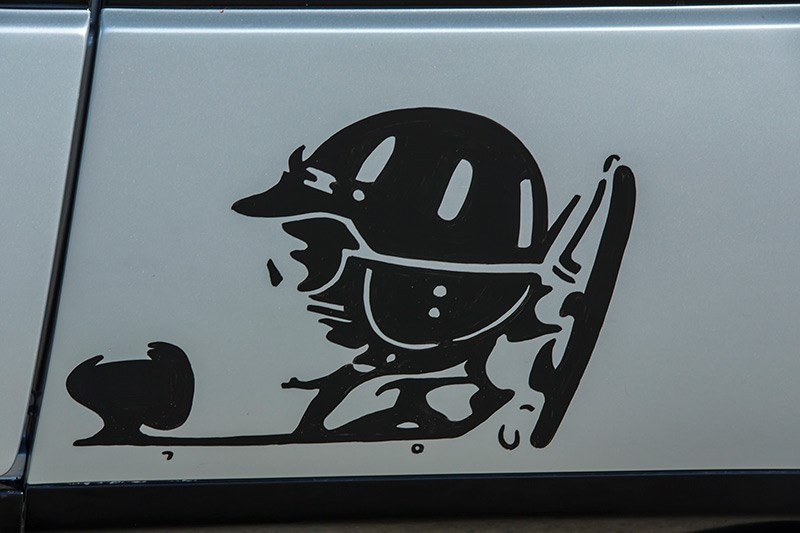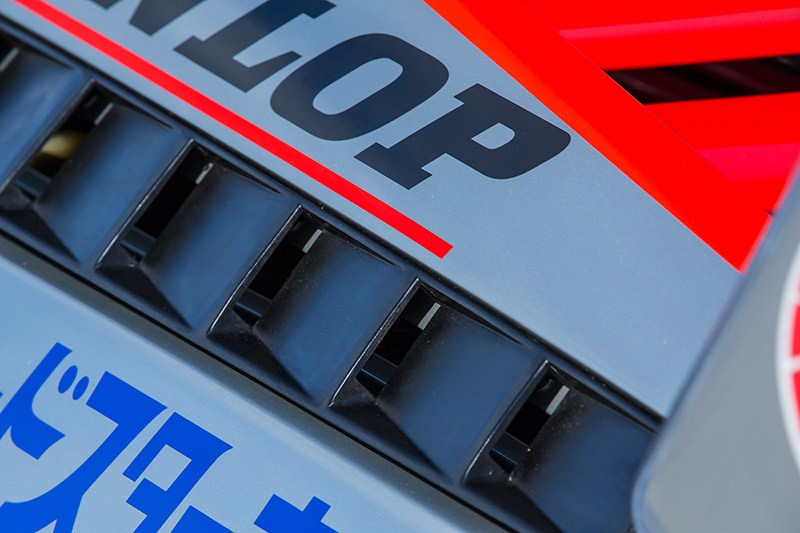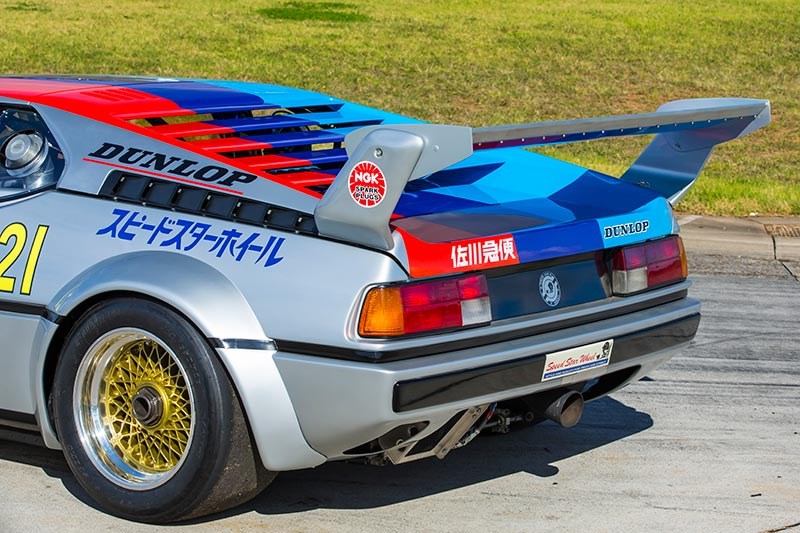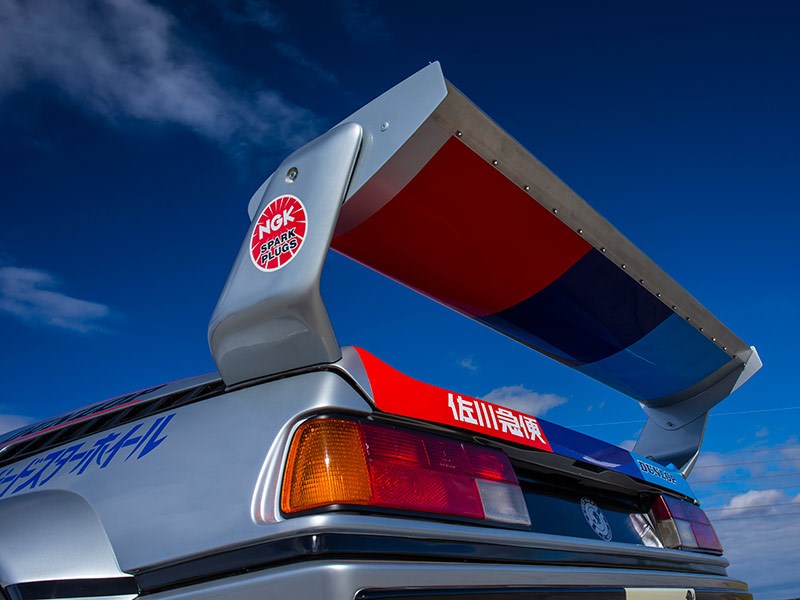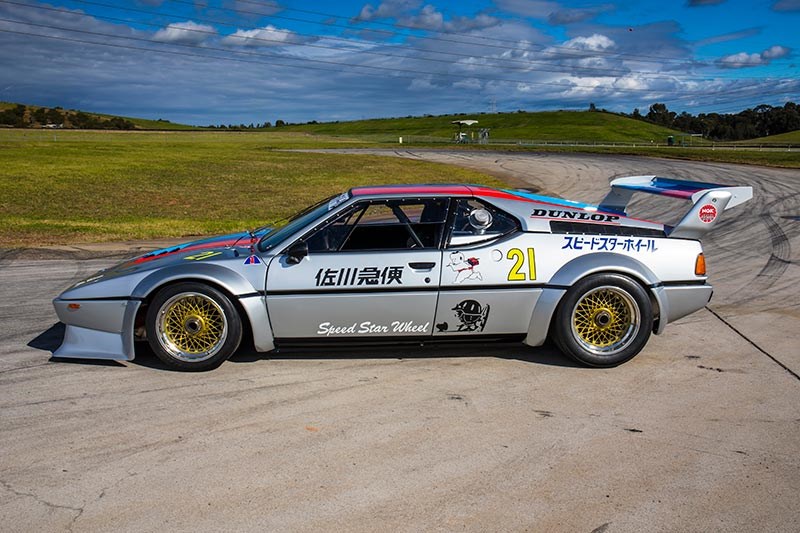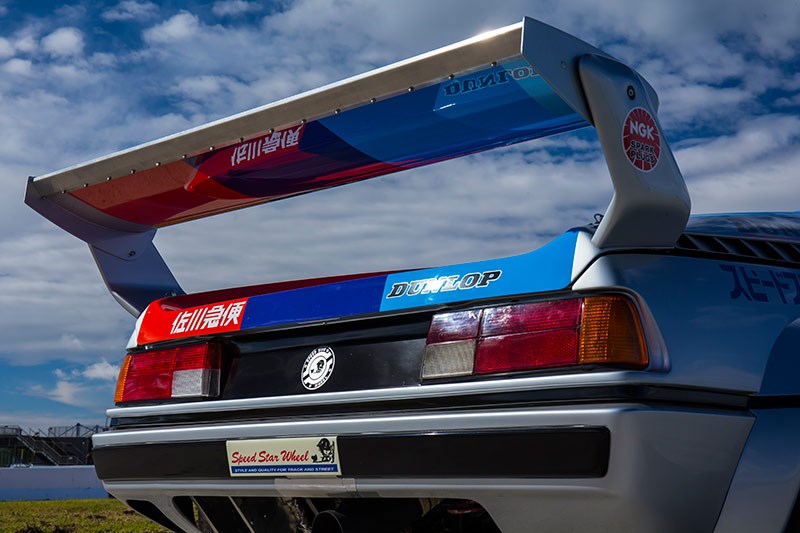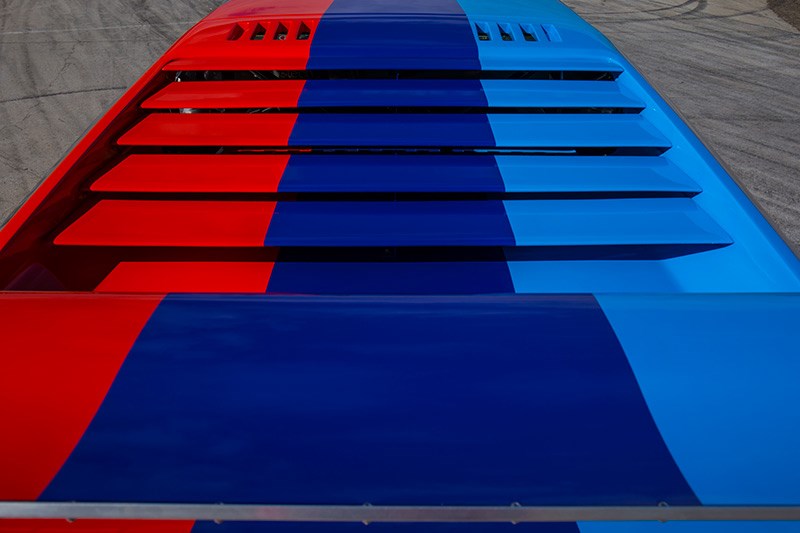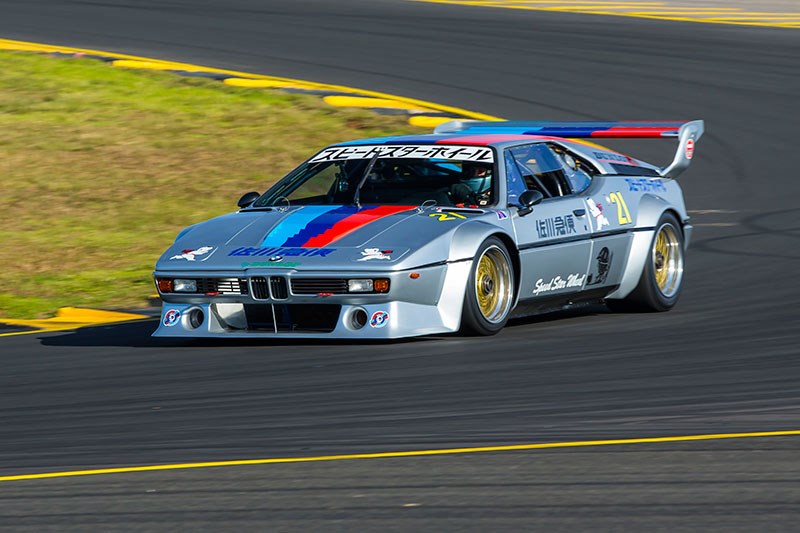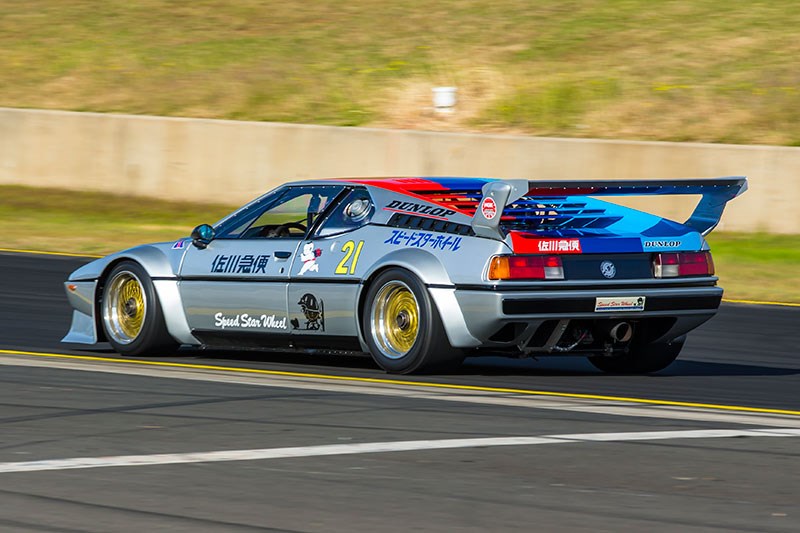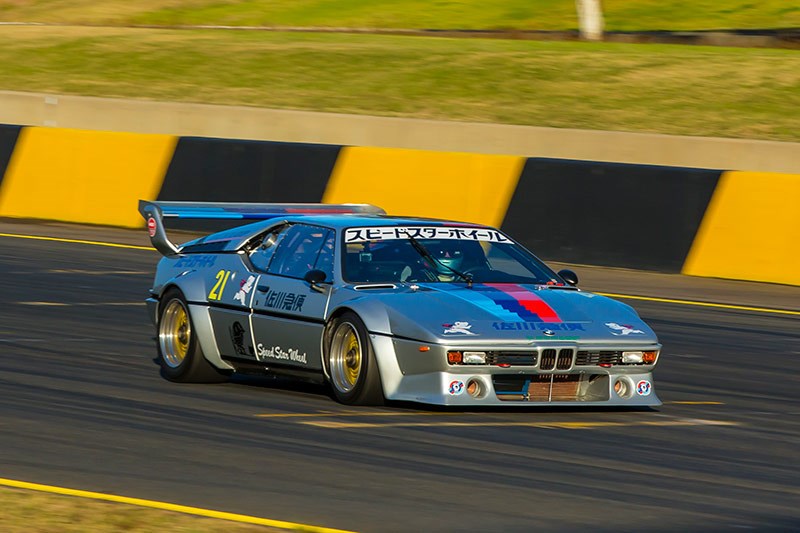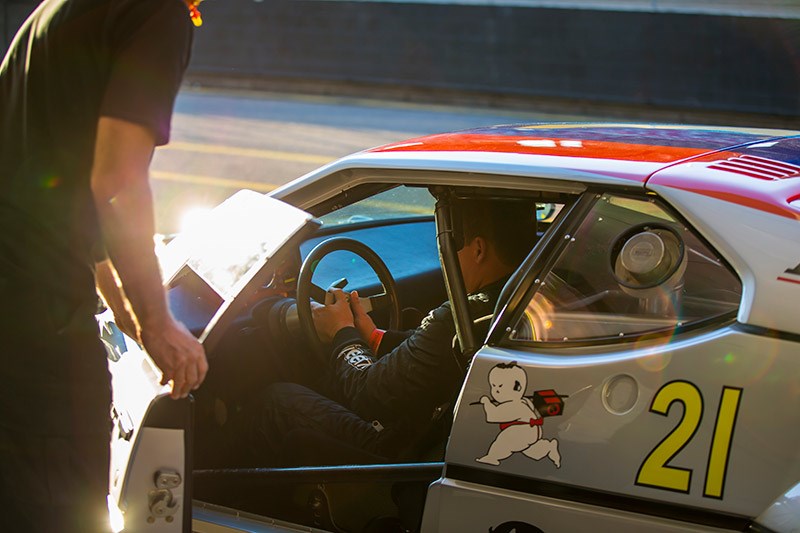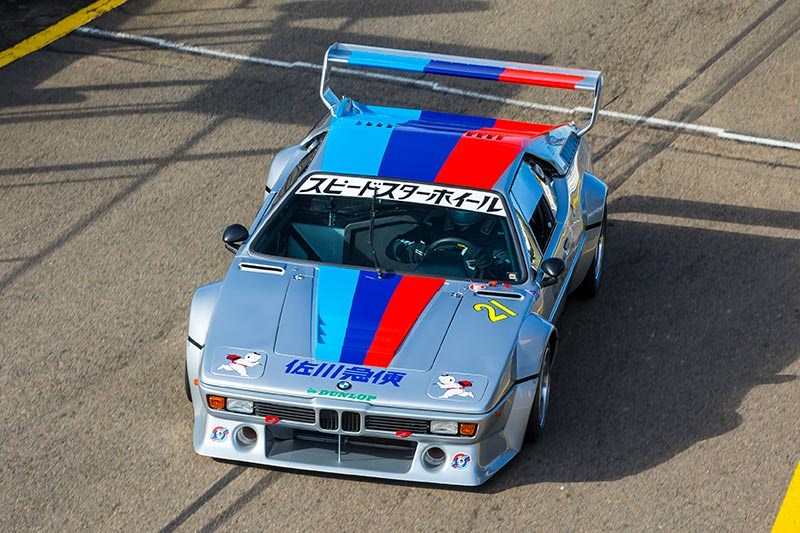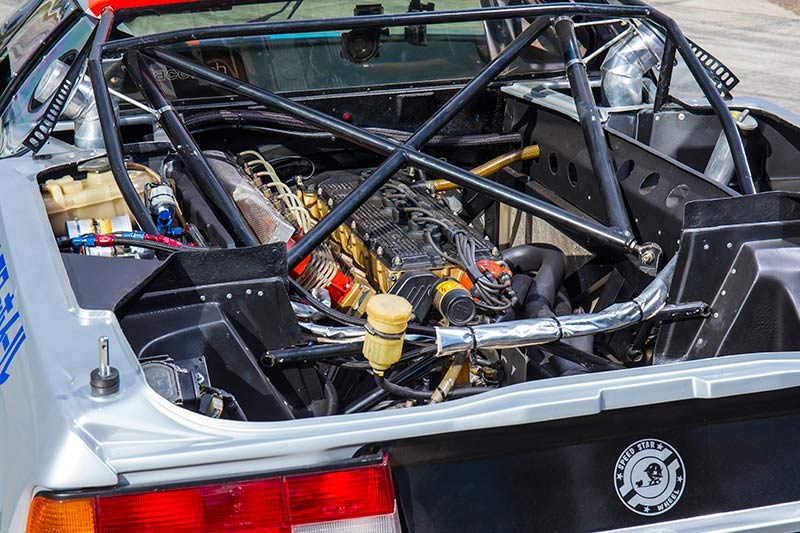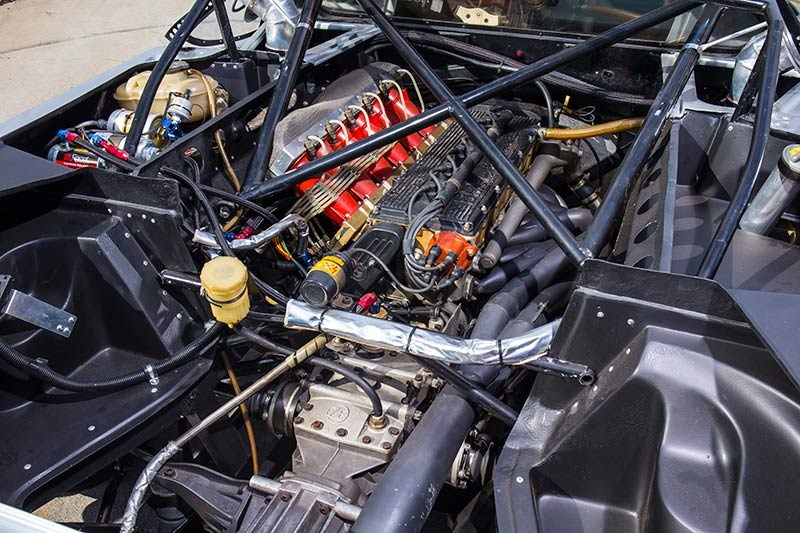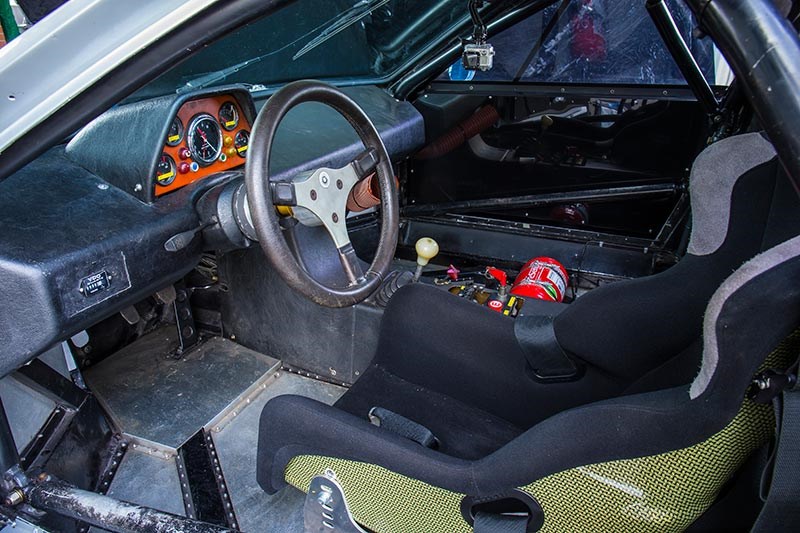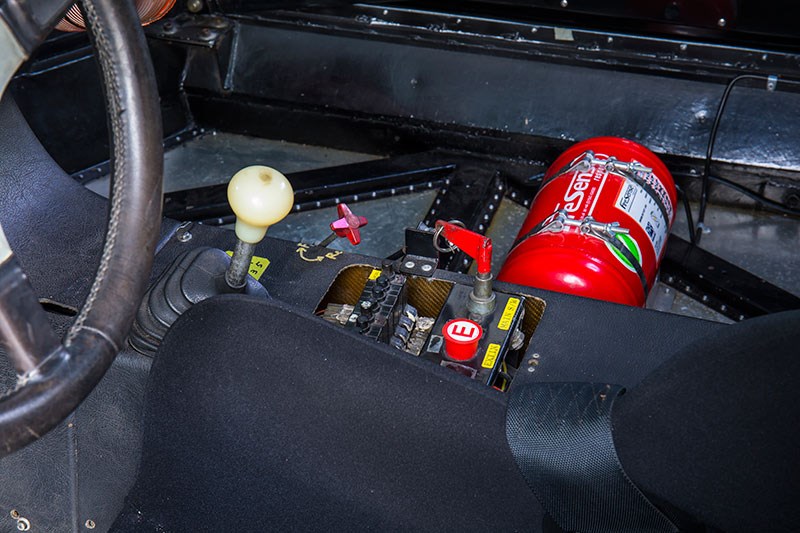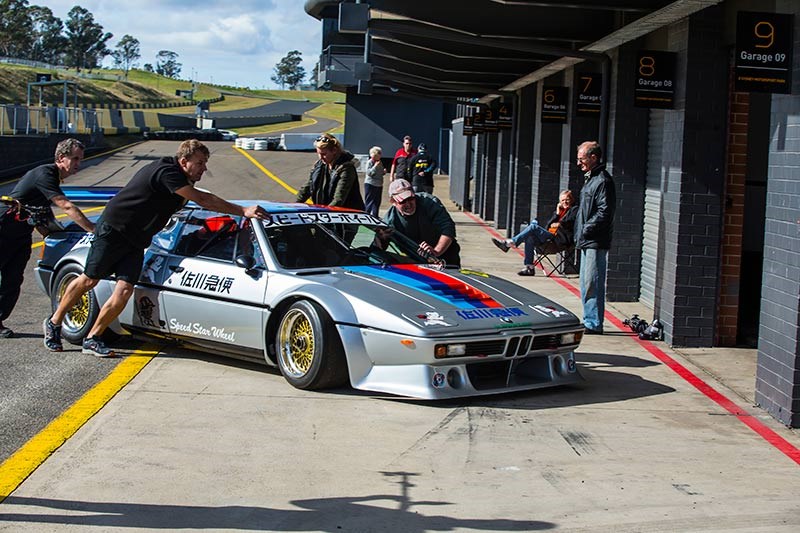 This BMW M1 is a well-travelled BMW M1 procar that was conceived in Germany with help from the Italians, escaped to Japan and ended up Down Under
From Unique Cars #378, July 2015
BMW M1 Procar
Do you like disaster stories? We do, especially if they involve Germans. For quite some time, we've been fed a party line by German car manufacturers that they can do little wrong, so let's relax in a warm bath of schadenfreude and consider the BMW M1.
If you've looked at auction values lately, you might assume that the M1 is a hero car; a million dollar wedge of Bavarian loveliness that was born to greatness. Think again. It was an almost unmitigated disaster.
Conceived of a notion that BMW ought to raise its profile through motorsport, the company cast around for promising race formats. Formula One was ruled out on cost grounds and BMW instead decided that Group 5 racing offered the best mix of visibility and value.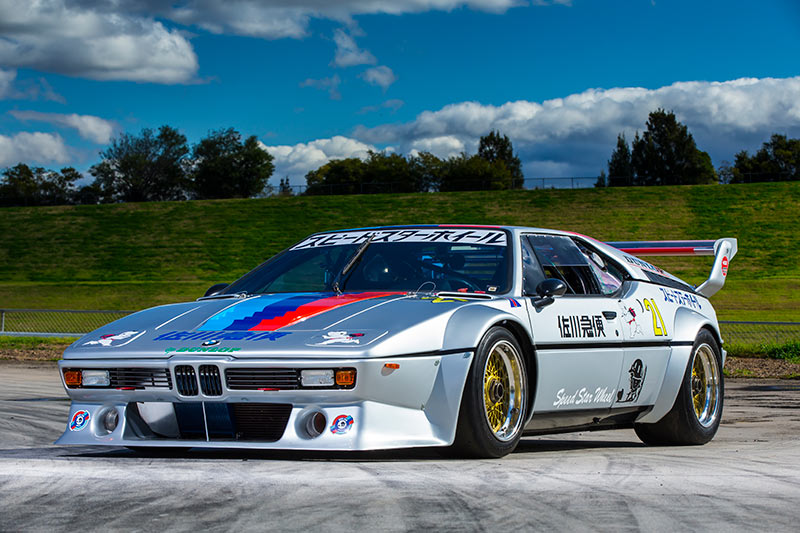 In order to homologate the spaceframe, mid-engined car, BMW turned to Lamborghini, which had plenty of experience building this sort of thing. The drawback here was that Lamborghini was devoting most of its attention to going bankrupt, and thus failed to honour its commitment to build any cars. Undeterred, BMW conscripted Marchesi to build the multi-tube chassis, and Trasformazione Italiana Resina to fashion the fibreglass body, recruiting ZF to provide the transaxle and coachbuilder Baur reuniting the bits with the 3.5-litre straight-six from BMW Motorsport GmbH.
Having battled through all of this angst, you can imagine the long faces in the boardroom in Munich when it was announced in 1977 that FISA had changed the Group 5 regulations. The new regulations required a minimum of 400 M1s to be built within 24 months to meet Group 4 regulations before the car could be further homologated for the Group 5 category. It was an impossible task. The M1 project was once again left high and dry. Cue Jochen Neerpasch, BMW's head of motorsport. He proposed a one-make series consisting of the M1 racing cars intended for Group 4, since these racing cars could not legally compete anywhere else.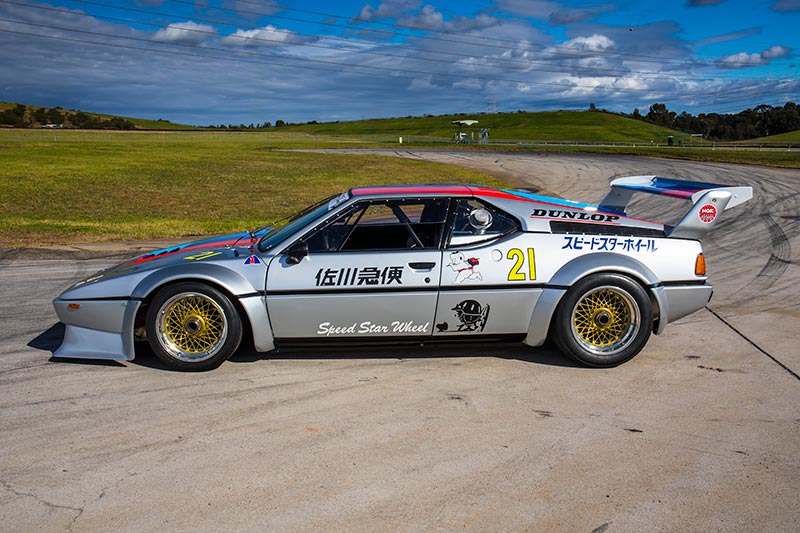 Procar was raced as the undercard for various European rounds of the 1979 Formula One season, with drivers earning automatic entry into the Procar event based on their performance in their F1 cars. Niki Lauda claimed victory in the inaugural championship and the subsequent season saw Nelson Piquet carry off the title. BMW chose not to continue the championship in 1981 to concentrate its resources on the main event, Formula One.
So while Procar was an event that arose from a series of catastrophes, it was charismatic, featured some close racing, some great-looking cars and gave race fans the opportunity to see their F1 heroes duke it out in comparable vehicles. When the series wound up after just two seasons the retired M1 racing cars soon became sought-after collector's items.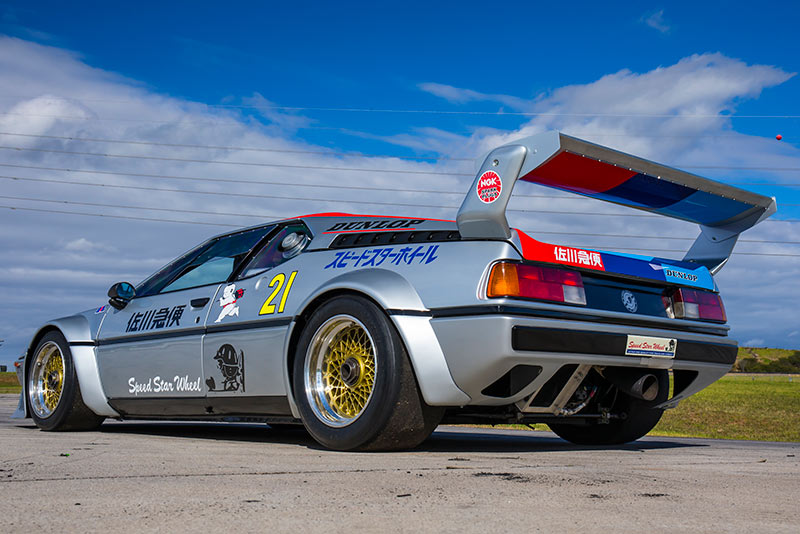 While aficionados kept track of the whereabouts of the Procar series cars for the next three decades, one had flown under the radar, slipping out of Europe in 1979 to spend its competitive years racing in Japan before being covered by a sheet and stored for almost 25 years.
A recent series of fortuitous events led Dave and Chris Bowden straight to the mystery M1 and it was love at first sight for the collectors of rare racing machinery.
"We were in Tokyo after being tipped off about some Group A racing cars," explained Chris Bowden.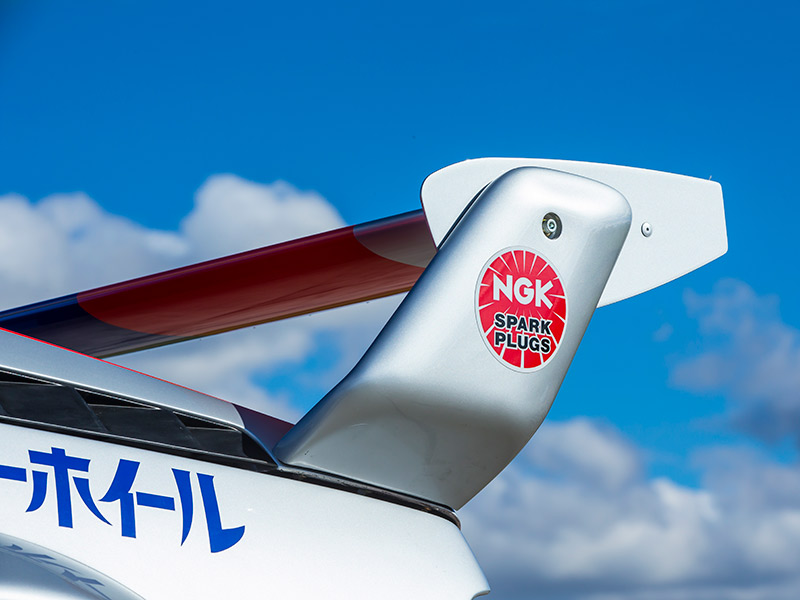 "We ended up at a village about 50 kilometres from Tokyo and as the gentleman was opening garages and showing us his collection, I spotted the back end of a BMW M1.
"It was in its Group 5 guise then, just as it finished its racing career, but there was no mistaking the big fat rear end sticking out from under the dust sheet."
Despite being a fan of the Procar series and the BMW M1, Chris said it wasn't until 2012 that he had the pleasure to see and hear a Procar BMW in the flesh.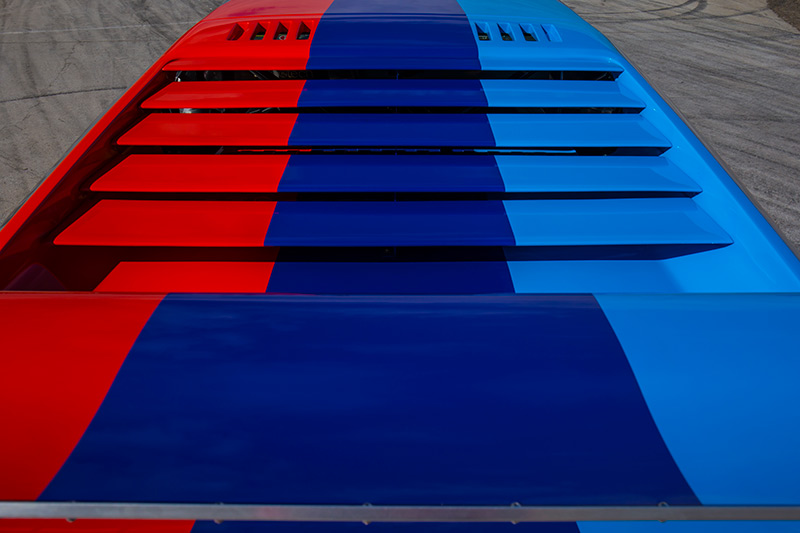 "It just blew me away. The sound and the look, it was incredible, everything I'd hoped it would be, but it wasn't something we said we should actively go looking for."
Following a seven-month restoration project, the stunning sports car has been returned to its original Procar / Group 4 configuration, just as it was delivered to the Japanese Speed Star Wheels racing team in 1979.
The Bowden M1 is the forgotten Procar which has caught many experts by surprise. Its intriguing history has only added to the mystique of the vehicle which made its public debut at the recent Sydney Retro Speedfest at Sydney Motorsport Park.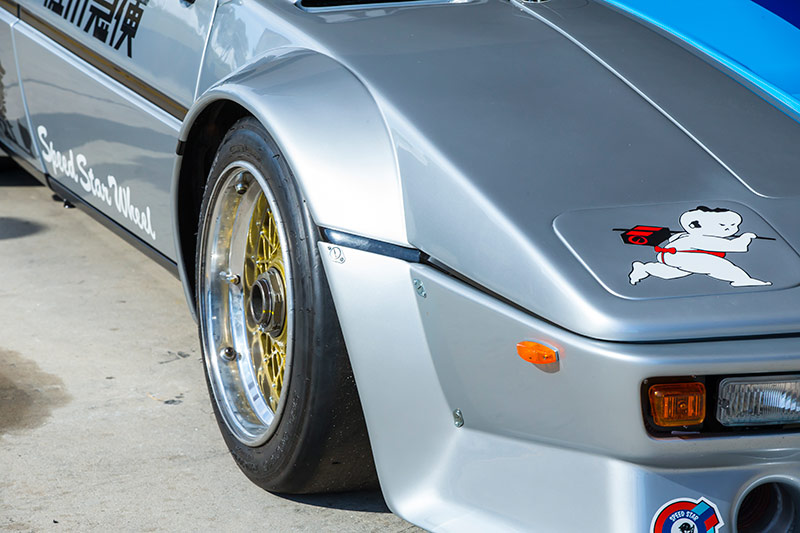 Chassis #1077 was built by legendary Formula One team owner Ron Dennis, in his pre-McLaren days, when he owned the Project Four Racing team. Dennis and his team built the M1 for an unnamed team to campaign in the Procar series. While the car was finished by Project Four, funding issues meant it was never delivered to the customer and never lined up on a Procar grid. Instead, the unraced car was sold to Speed Star Wheels, crated up and shipped to Japan.
It was delivered to its new owner decked out in a unique silver paint scheme with the BMW Motorsport tri-colours running up the bonnet and over the roof. The Japanese team took delivery of the new M1 days before the 1979 Suzuka 500 race, with just enough time to apply the sponsor's names onto the silver paint and send it out for the first practice session. The car ran faultlessly to claim fourth outright and the honour of being the first M1 to compete outside of the Procar series.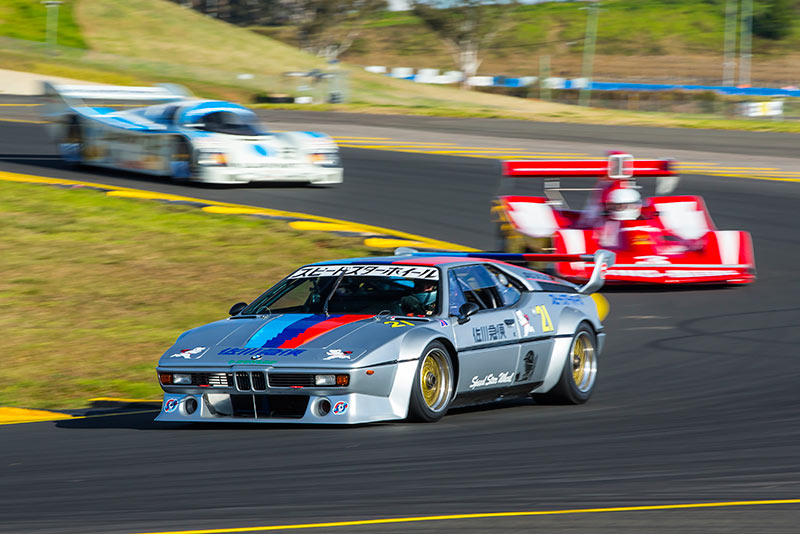 The car was sold in 1982 and converted to Group 5 specifications by fitting a wider and lighter body. In Group 5 form, chassis #1077 claimed a class victory at the opening round of the 1982 World Endurance Championship, finishing the six-hour race fourth outright behind the Rothmans 956 Porsche, Martini Lancia and March-bodied Toyota.
The car was campaigned for a further two years before being retired in 1984 and purchased by the team's sponsor. While it occasionally saw the light of day at selected historic events, it spent most of the next three decades under a sheet in a garage.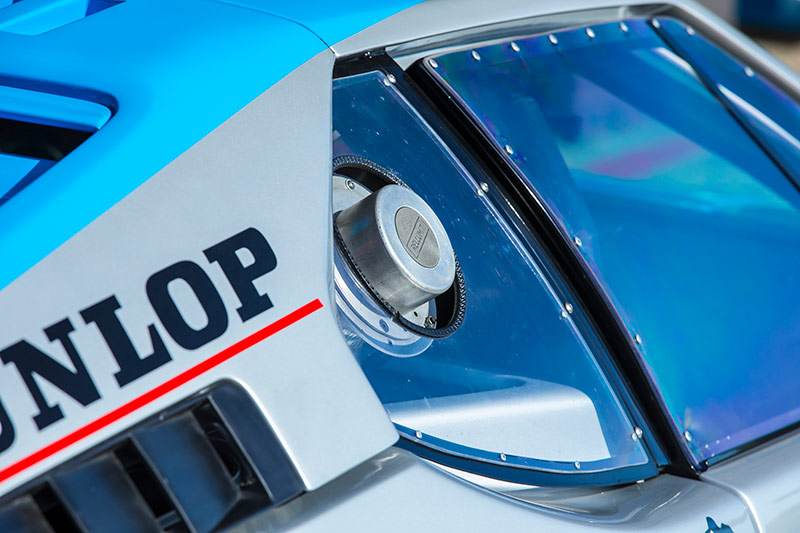 "When we purchased the car it had been updated the Group 5 specification," Bowden explained, "but because the car is most famous for its Group 4 / Procar specification, we decided to return it the specs as it was delivered to Japan in 1979.
"We found the only difference between the Group 4 and Group 5 spec was a wider and longer body kit to make it aerodynamically sleeker. It looked like a simple bodywork change, but it turned out to be quite an in-depth process. This ended up working in our favour because we got to learn so much more about the vehicle than we expected – which is what we're all about."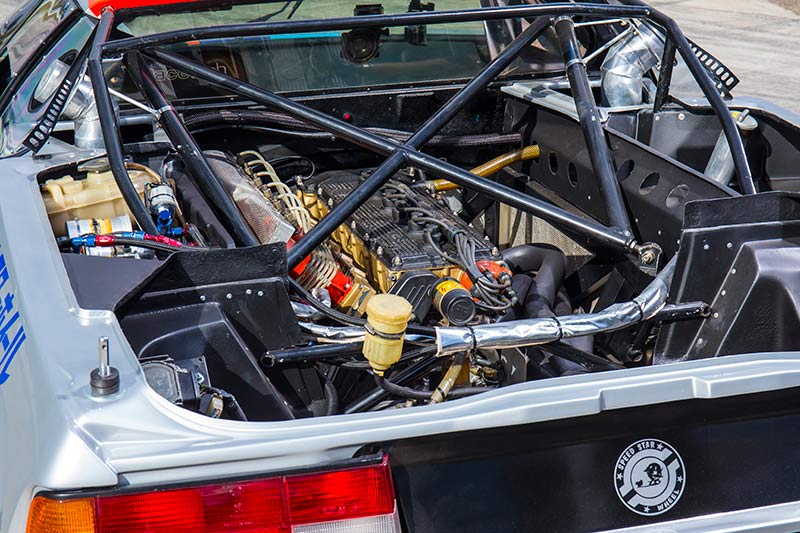 While most people would expect a supercar to have nothing less than a fire breathing V12 shoe-horned amidships, the straight-six lump in the M1 at first seems a bit underspecified. Neverthless, the 3.5 litre, 24v unit looks huge squeezed between the cabin and rear axle. In race spec some examples of the M88/1 engine reportedly produced upwards of 369kW (480hp) at the flywheel.
"It was quite an advanced engine for its time, with all-sorts of exotic materials in the valves and the head," Chris explained. "The power output of the race engine is almost double what the road car produces. That's probably due to BMW building longevity into its engines.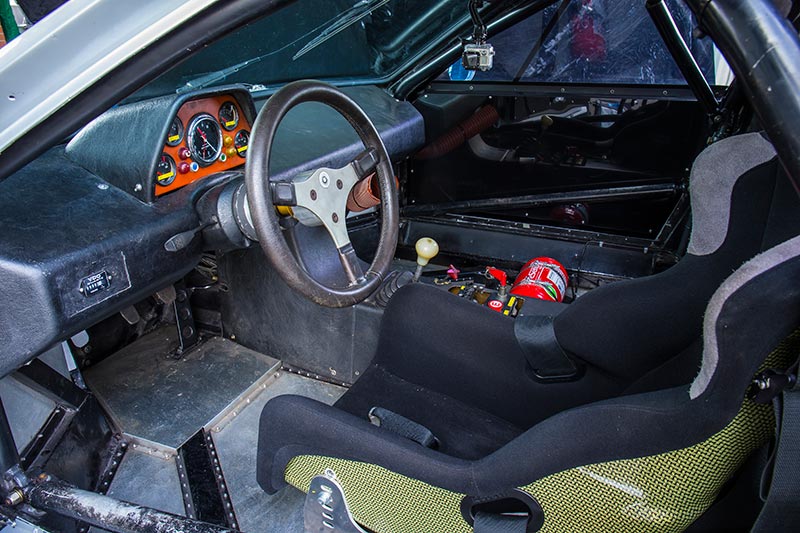 "The race engine will happily rev to 8500rpm, and back in the day the drivers were buzzing them to 9000rpm, but I won't take it past 8000rpm. My wallet isn't big enough," he laughs.
As they methodically restored the car, Bowden and his team were surprised at just how much the M1 is like the Ford GT40, with plenty of steel used in the structure, despite much lighter metals being available.
"I suppose it was a compromise by BMW for being a road car," Chris said. When asked to name the one thing he likes most about the M1, Bowden was suddenly lost for words.
"Just one thing? That's really tough," he said. "It would have to be the unique sound it makes.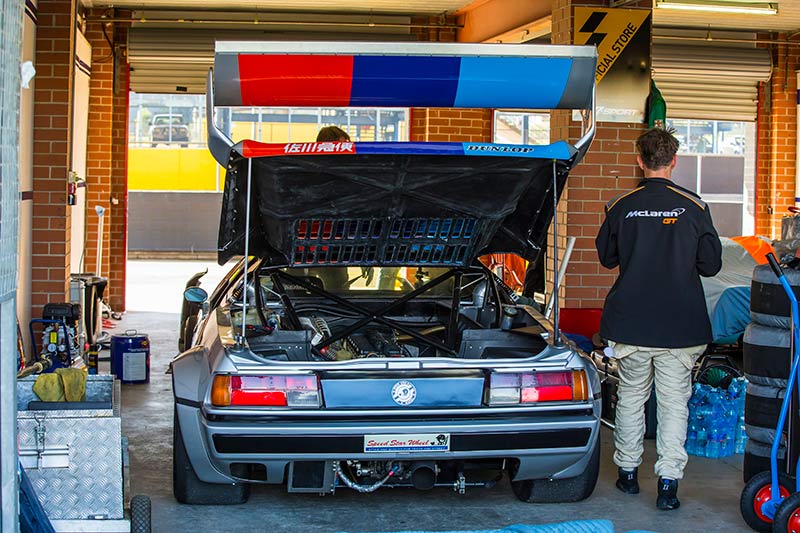 "I'm a lot about the sound, that's part of what I love about historic cars. Every time a field goes around you hear 20 different things, but there's nothing else that sounds like the M1."
After spending a day with Chris and Dave Bowden, it was obvious the pair already has a special affection for their silver M1. "We have a lot of collectable cars but they are other people's cars," Chris explained. "The Moffat Mustang is Moffat's car and so on, but this car, well, we've taken it from one thing and turned it back to original. This is ours, and that's what I keep saying to Dad."
It's been quite a journey, but as far as Chris Bowden is concerned, BMW's magnificent mid-engined misfit has finally found its home.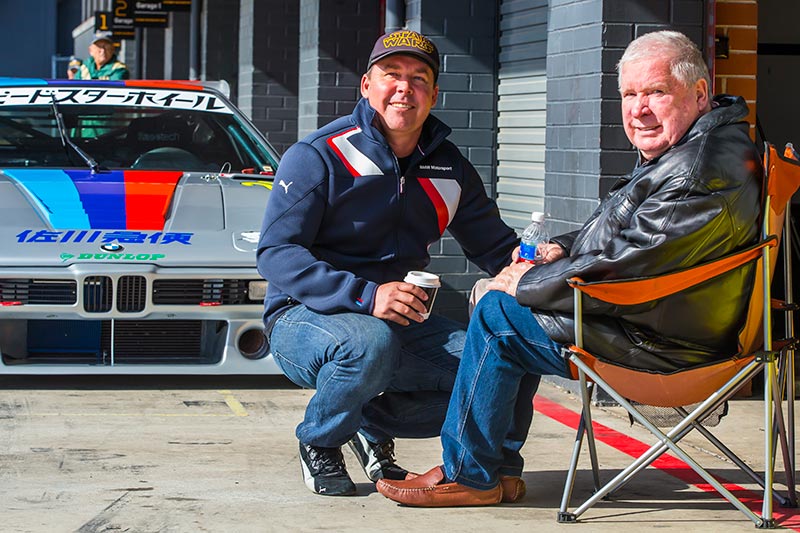 TALL STORY
Prior to the car's public unveiling at the Sydney Speedfest, Chris had only driven the car once. It was an uncomfortable experience.
"We spent ages crack testing everything, pulling the engine down, checking the suspension, brakes and safety. We assumed the driving position would be okay, because it looked okay. It wasn't until we got to the race track and sat in the car we realised our error. The Japanese chap who had owned it is was quite small and when I got into the driver's seat my head was pressed hard against the roof and I was forced to drive with my head on a tilt."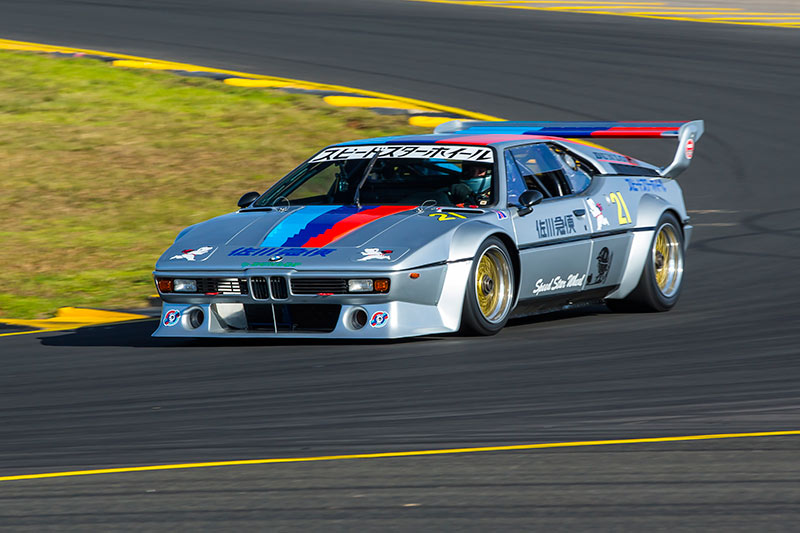 RACE RESUME
1979
Suzuka 500 mile
Group C – 1st in class. 
1980
Mt Fuji 500km
Group 4 – 1st in class
Mt Fuji 1000km
Group 4 – 1st in class 
All Japan Mt Fuji 500 mile
Group 4 – 1st in class
Winner of the 1980 Japanese Endurance Championship.
1981
Fuji 1000 km
Group 4 – 1st in class
1982
All Japan Fuji 500km
Group 5 – 1st outright
All Japan Fuji 1000km
Group 5 – 1st outright
International Suzuka 1000km
Group 5 – 1st outright
World Endurance Championship, Mt Fuji
Group 5 – 4th outright
All Japan Mt Fuji 500km Group 5 – 1st outright Japanese Endurance Champion. 
1983
All Japan 500km
– 2nd outright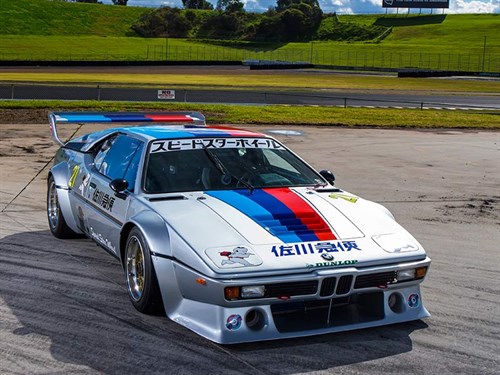 SPECIFICATIONS
1979 BMW M1 Procar
Engine 3500cc straight-six, DOHC, Kugelfischer fuel injection, dry sump lubrication
Power 470hp @ 9000rpm
Torque 390Nm @ 7000rpm
Gearbox 5-speed ZF manual
Suspension Double wishbones (f); Double wishbones (r) adjustable anti-roll bars, Bilstein gas pressured shock absorber / concentric, height-adjustable coil springs
Brakes ATE floating calipers, 300mm (f) 297mm (r)
Weight 1020kg
Unique Cars magazine Value Guides
Sell your car for free right here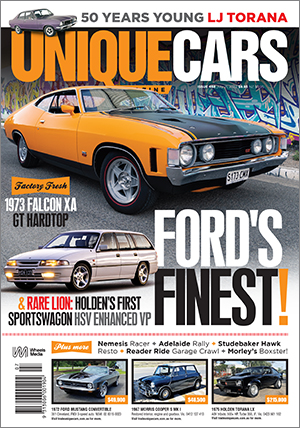 SUBSCRIBE TO UNIQUE CARS MAGAZINE
Get your monthly fix of news, reviews and stories on the greatest cars and minds in the automotive world.
Subscribe