1963 Ford Galaxie R-Code review
---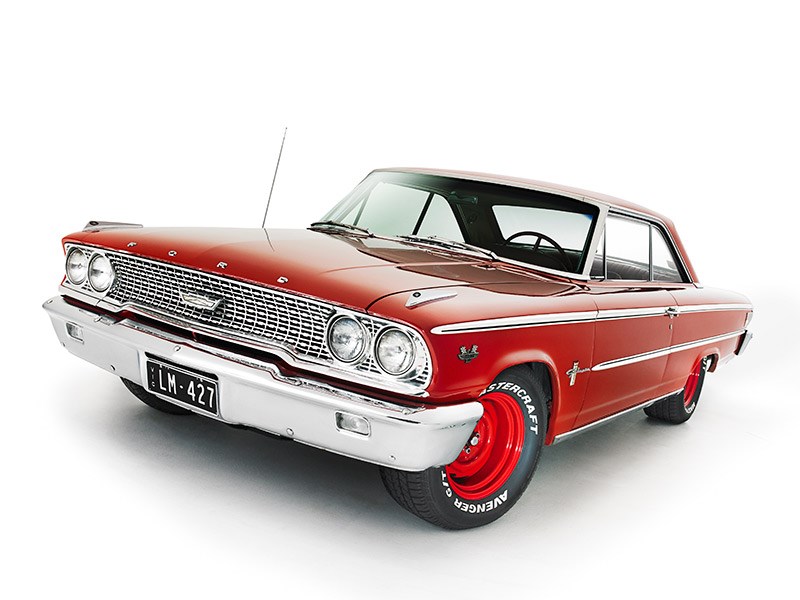 Ford Galaxie R-Code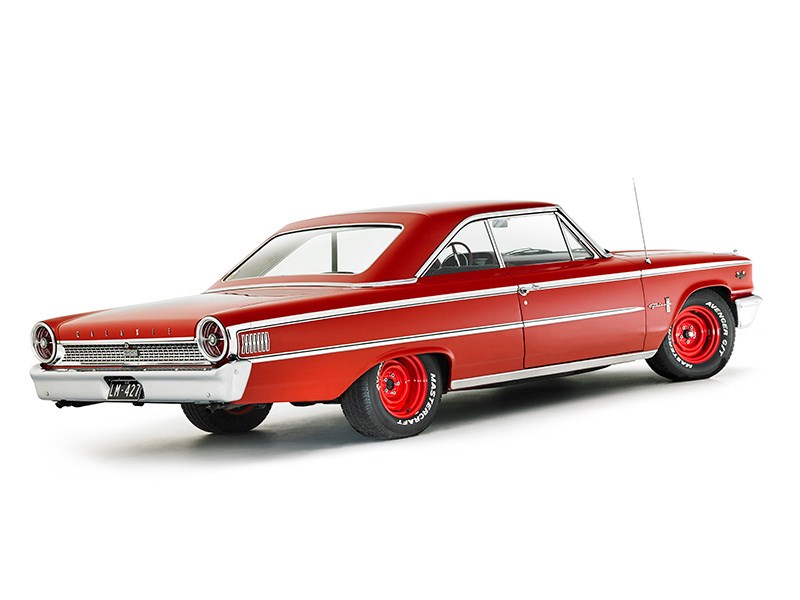 Ford Galaxie R-Code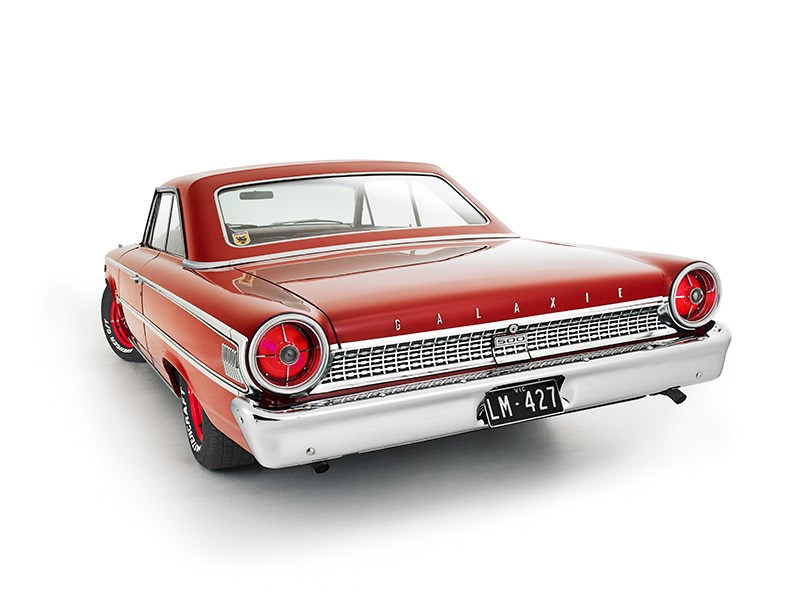 Ford Galaxie R-Code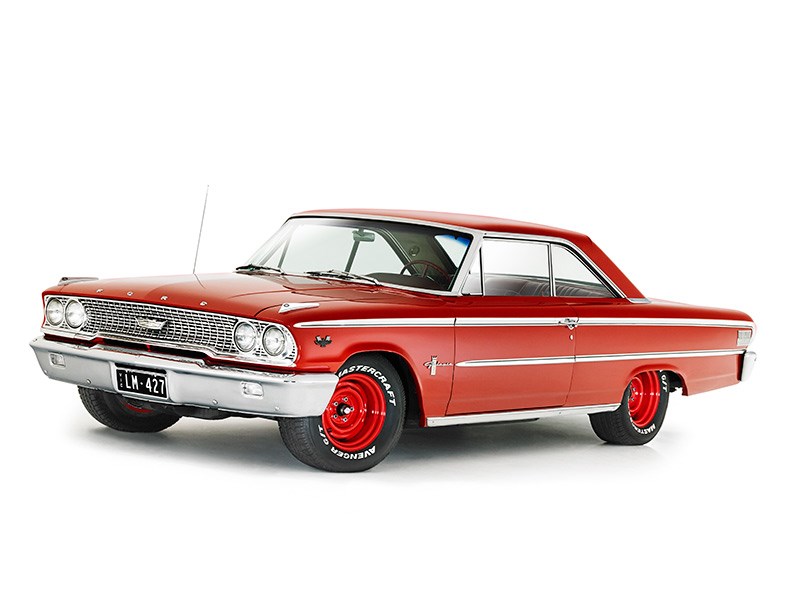 Ford Galaxie R-Code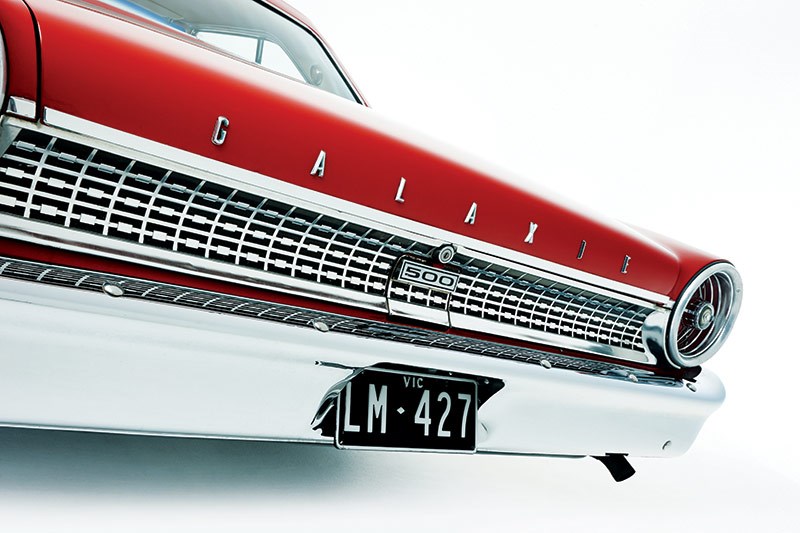 Ford Galaxie R-Code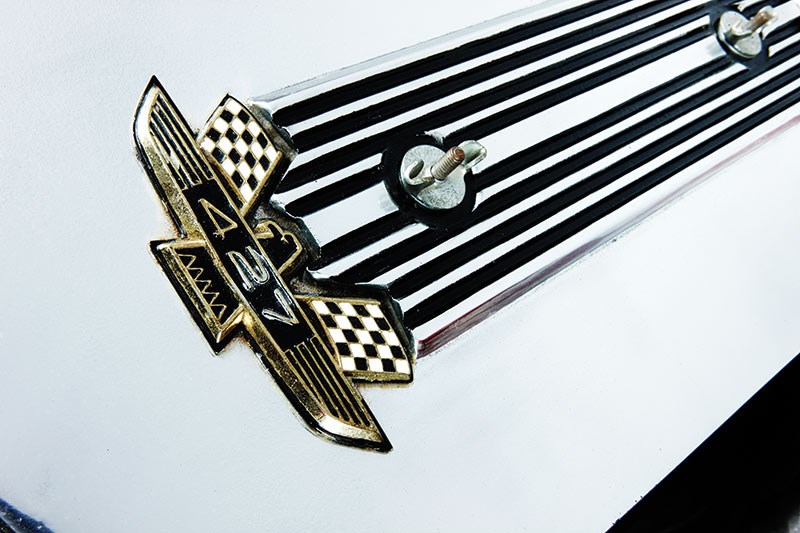 Ford Galaxie R-Code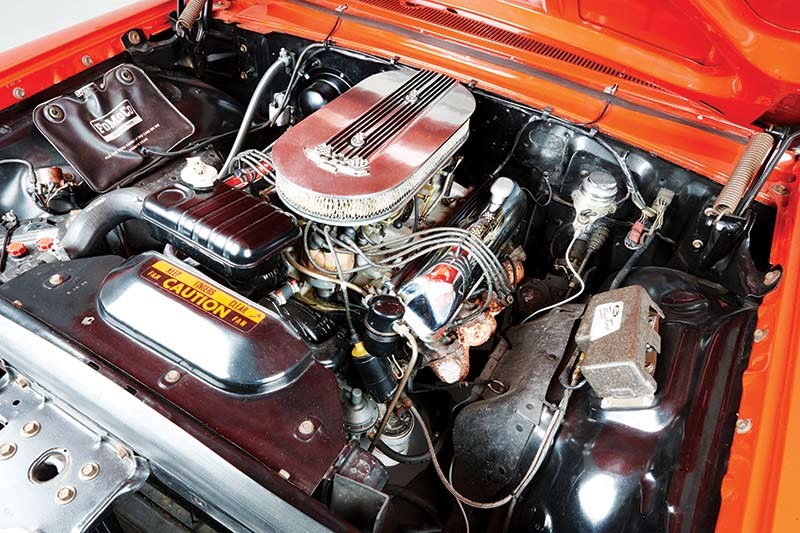 Ford Galaxie R-Code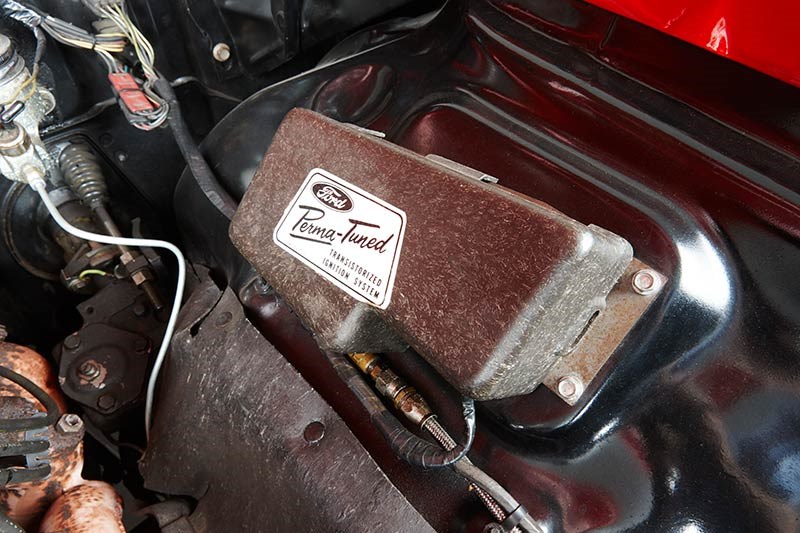 Ford Galaxie R-Code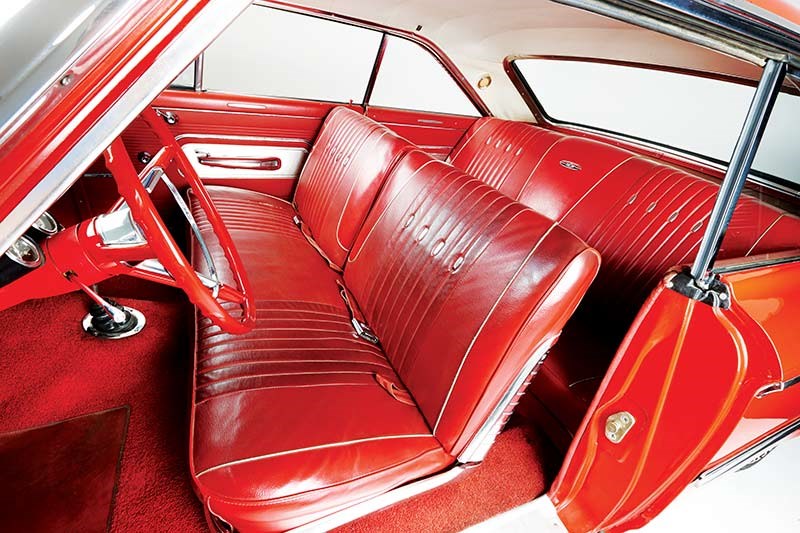 Ford Galaxie R-Code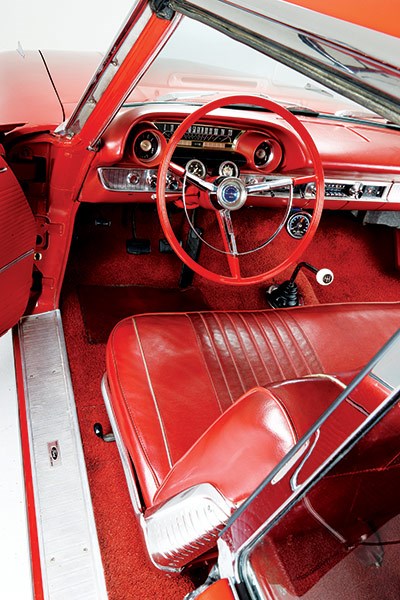 Ford Galaxie R-Code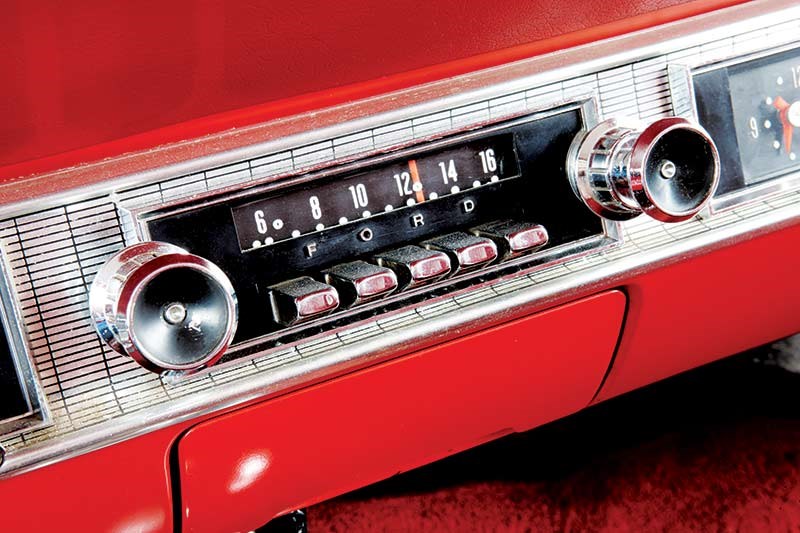 Ford Galaxie R-Code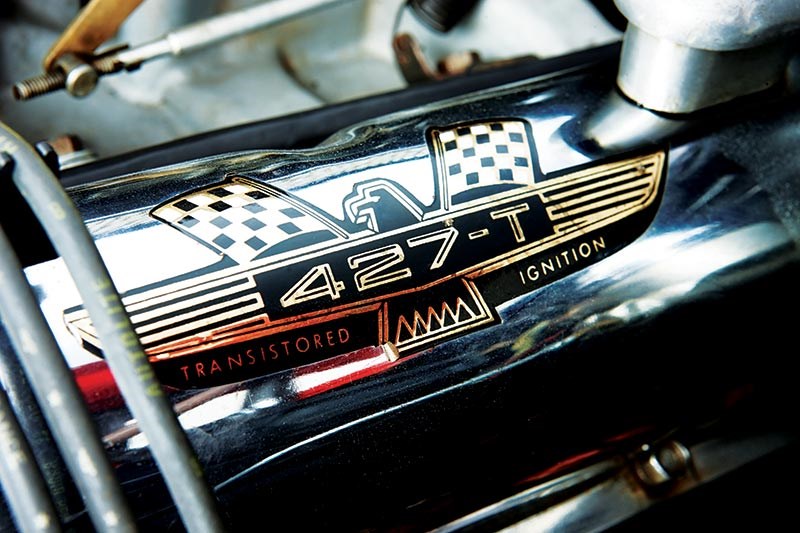 Ford Galaxie R-Code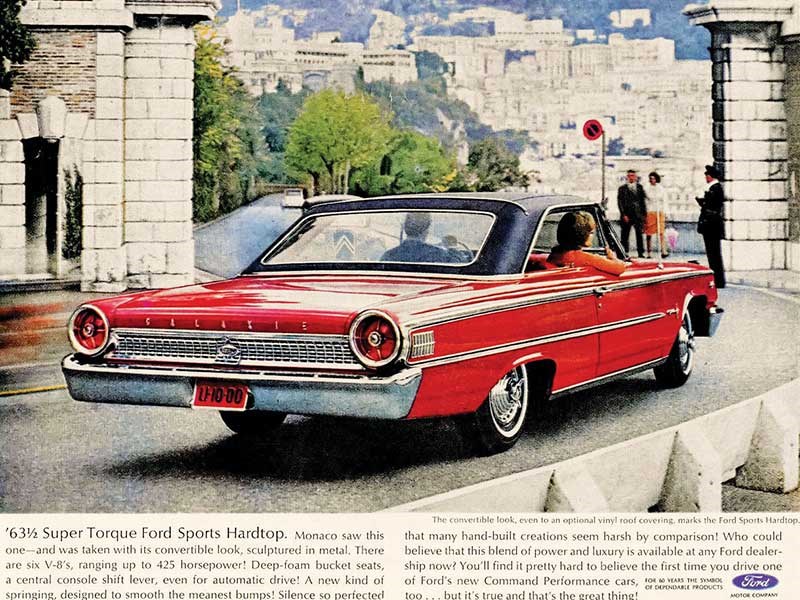 Ford Galaxie R-Code

Ever wondered whether racing really does improve the breed? The breathtaking Ford Galaxie 427 'R-Code' should settle that debate once and for all...
Ford Galaxie R-Code
It's 1963 and NASCAR racing is flourishing. In fact, it's a purple patch for the sport with the major manufacturers involved at factory (and quasi-factory) level. Greats like Richard Petty, Dan Gurney and Junior Johnson all duke it out every weekend. Of course, back then, to race in NASCAR you didn't just take a tube-chassis and flop a fibreglass husk over it like you do today. Oh no, you wanna race with the big boys, you need to homologate a car. In the very early days of NASCAR, that meant driving a stock (hence, Stock-Car Auto Racing) vehicle pretty much from a dealer's showroom to the track, painting on the race-numbers and lining it up. But by the time the 1960s rolled around, the value to manufacturers of a good showing in NASCAR was too much to resist and the era of the 'Homolgation Special' was born. Classic examples include the mad-ass Plymouth Superbird and its twin, the Dodge Charger Daytona. And this car, the 1963 ½ Ford Galaxie R-code Fastback.
As the '60s progressed, somebody figured out that a long, sloping rear body style – let's call it a fastback, cos everybody else does – created less drag. And since even back then, these cars were topping 200 miles per hour, aerodynamics were being recognised as the key to making big speeds and keeping the car and its jockey out of the fence. So when Ford looked to homologate its NASCAR weapon for 1964, the Galaxie Fastback was the obvious choice. Oh sure, there were other Galaxies to choose from, including the four-door and the Weirdsville two-door `Boxtop' version, but even in milder road-car trim, the Fastback body easily kept showroom pace with the other versions. Look at the photos: you can see why.
Now, having a slippery shape is one thing, making it go like a race-car is another. So Ford did the only smart thing and crammed the homologation special full of very trick things. That started with the 427 engine in 8V form (thanks to twin carbs, and there was a 4V version for the more pedestrian Gals) but what you might not know is that the engine isn't 427 cubes. Nope, it's really 425 cubic-inches, but since the NASCAR homologation limit was 427 inches – and clearly, somebody in the Ford marketing department liked the sound of it – the mill became known as the 427. You'll win beers with that one.
To handle racing revs, the bottom end is cross-bolted and the crank is a forged steel item, able to cope with 7000rpm. Forged pistons were added along with a solid camshaft with a phenomenal 306 degrees of duration. There was also a single plane manifold mounting the twin carbs that were the headline act of the R-Code deal. But here's where it gets a bit murky: Depending on who you talk to, the factory carbs were a pair of 652cfm Holleys. But this car runs twin 550 Holley vacuum secondaries and for every expert who reckons the 652s were the only fitment, there's another that reckons the 550s are equally correct.
Same goes for the gearbox. Some reckon that a T10 was the only box ever fitted to an R-Code. This car says different and the bullnose Toploader is supported by others in the know. We're not here to pick fights, but the standard condition of this 96,000 miler is so complete, it's hard to imagine anybody has ever replaced the carbs or gearbox. Especially for something that wasn't like for like. Either way, your 63 ½ R-Code Fastback only ever came with a manual trans, didn't have power steering and couldn't be had with either front discs or power-assisted brakes of any sort.
But it did have plenty of stomp. Like most manufacturers of the day, Ford was running scared from the insurance companies (some things never change) and tended to downplay its power outputs. So the 425 horsepower (318kW) claimed for the R-Code was probably a bit on the shy side. Same goes for the 480 foot-pounds of torque (640Nm).
This particular car is one of two genuine R-Code Fastbacks the current owner reckons resides in Australia. Larry Mehegan is the lucky bloke in question and, as a lifelong devotee of Ford-factory-issue performance, he started looking around for his own Galaxie R-Code a few years ago.
"I wasn't having much luck, though," Larry recalls, "but for some reason, something this one day made me look at a Shelby Mustang forum. And there's this bloke in the States, wondering how much his R-Code Fastback is worth."
Like a lot of forums, the responses the poor old seller was getting were genuine low-ball numbers as the speculators circled what looked like a promising carcass. But despite being half a world away, Larry was one step ahead of the lot of them. He contacted the seller and then organised for a Stateside mate of his to zip down to Kentucky to look at it.
"I knew all along I had to have it, though," Larry admits. "I said to the bloke, look, if this car is everything you say it is and the numbers all match and everything, I want it. The feller also said he was going to clean the car up a bit prior to sale. But I like my cars original, so I said to him: Leave it as it is. Don't touch it and I'll throw in a few extra bucks. He said: Hell, I can't argue with that."
Once he had the car landed in Australia – something that happened about two years ago now – Larry took stock of the situation. And was it as described by the seller?
"No. It was much better than that! I had a panel beater mate look at it. He said: I can't believe that thing. Look at it! My mate in the States who checked it out for me had already told me that if I didn't buy it, he was going to."
It turns out the car had led a very interesting, if not exactly hectic life that had led to its preservation in such an original form. The car was last used in anger back in 1991 when the guy Larry bought it from and a buddy took a road trip to Detroit. On its return to Kentucky, it was dry stored in a barn with a concrete floor and that was pretty much that.
"It was wrapped in plastic, put under a car-cover, sealed in a wooden box and then stuck in a barn for the next 21 years. In that time, it never saw the light of day."
To his knowledge, the car has never been damaged or dinged in any way. "We just gave it a very light cut and polish to bring the paint up, and that was it," he says. He's also shelved the super-rare standard wheels and replaced them with eight-inch-wide steelies that are sooooo NASCAR it hurts. The interior is, like the rest of the car, in magnificent but original condition. You can tell that the roof lining, for instance, isn't brand new, but to see it is to marvel at how the hell it has survived 51 years in such incredible nick. Same goes for the brightwork that runs for what seems like miles down each flank. There's the odd tiny blemish in the contrasting bits of the stainless trim, but there's not a ripple or crease to be found, even in the longest of the strips which runs from the door opening to the tail-light. A-mazing.
Larry's car is also notable for being one of a handful of examples that left the factory with an early form of electronic ignition. Called Ford Permatuned Transistorised Ignition, the smart money says it was fitted only to about one in every ten of the 1400 or 1500 R-Code Fastbacks made for that year. "I honestly didn't know what I had at first," he admits, "but after some research, it started to dawn on me how rare this car is."
Larry's not really into car shows, although every now and then he gives in and rolls up…not to enter, but just to have a squiz. Even then, the last show he attended, the car – even though it wasn't entered for judging – took home the best of show silverware. But really, the Galaxie is just used for cruising around in when the mood takes Larry. "It's definitely not a trailer queen and it's not just a polish-it-and-put-it-away car either. I just drive cos I love it."
"And it drives beautifully. Don't worry about the lack of power-steering: I can reverse it into a pretty tight garage first time every time. And as a car to drive, well, if you offered me a drive in a Phase 3 GT-HO or the Galaxie, I'd take the Galaxie every time. And I know, because I've owned both. I reckon it's something to do with the 4.11:1 gears in the diff of the Fastback that makes it so driveable. Maybe that and the 11.5:1 compression. Either way, it's a real pleasure to drive."
SPECIFICATIONS
1963-5 Ford Galaxie 427
Power: 317kW @ 6000rpm
Torque: 651Nm @ 3700rpm
Weight: 1678kg
Gearbox: 4-speed manual
Brakes: drums (f/r)
Top Speed: 217km/h
Value: $100,000+
Unique Cars magazine Value Guides
Sell your car for free right here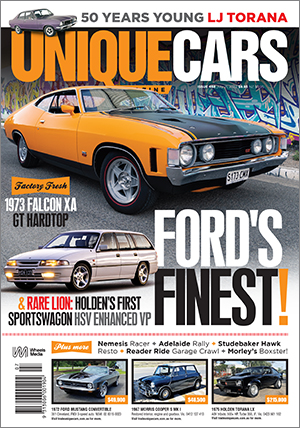 SUBSCRIBE TO UNIQUE CARS MAGAZINE
Get your monthly fix of news, reviews and stories on the greatest cars and minds in the automotive world.
Subscribe