1964-72 Buick Skylark review
---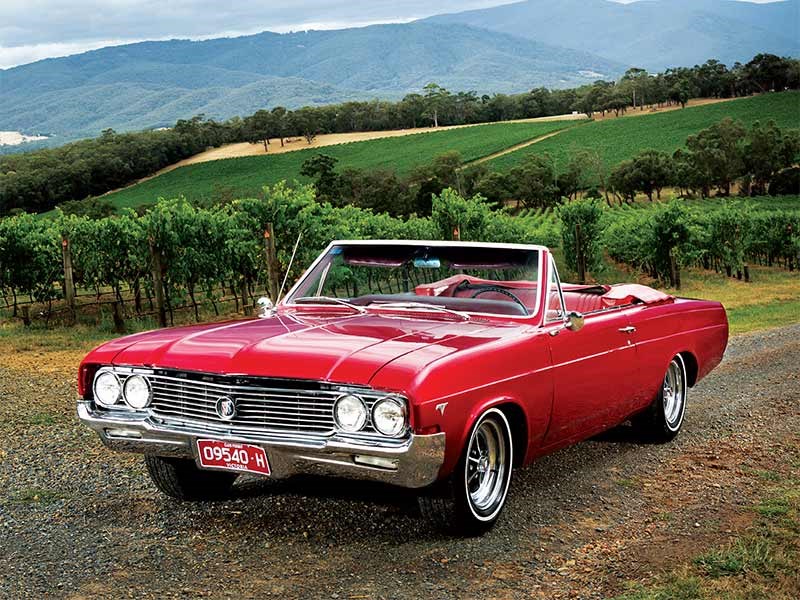 1964-72 Buick Skylark

1964-72 Buick Skylark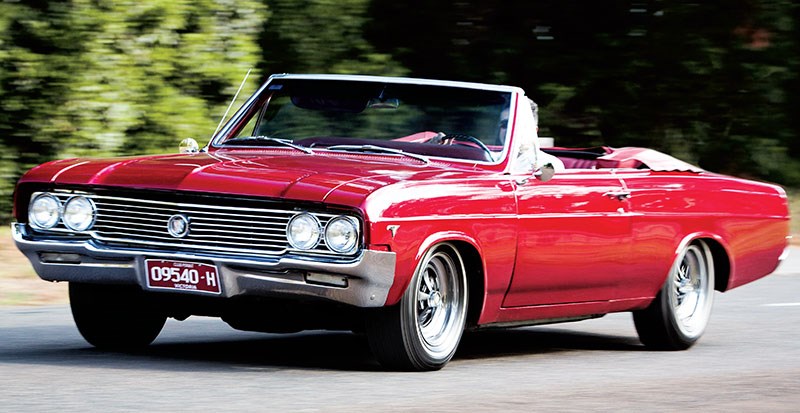 1964-72 Buick Skylark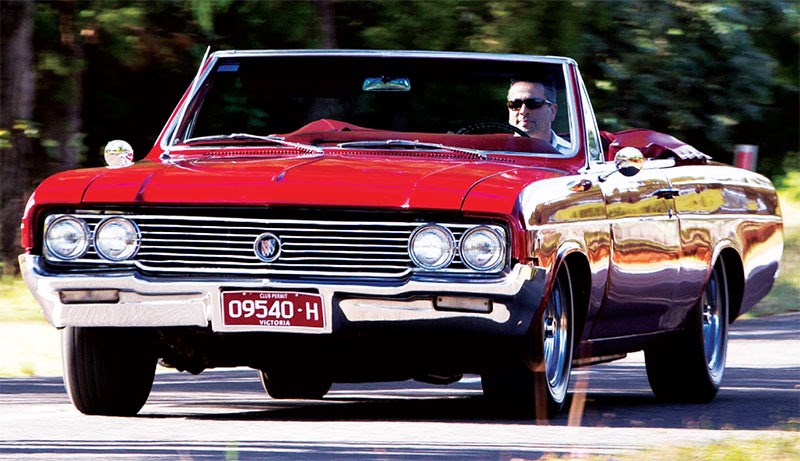 1964-72 Buick Skylark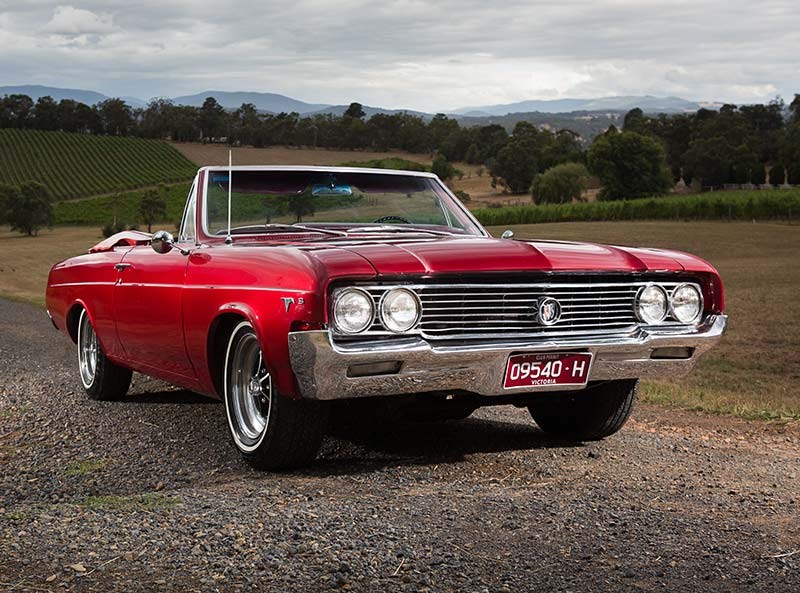 1964-72 Buick Skylark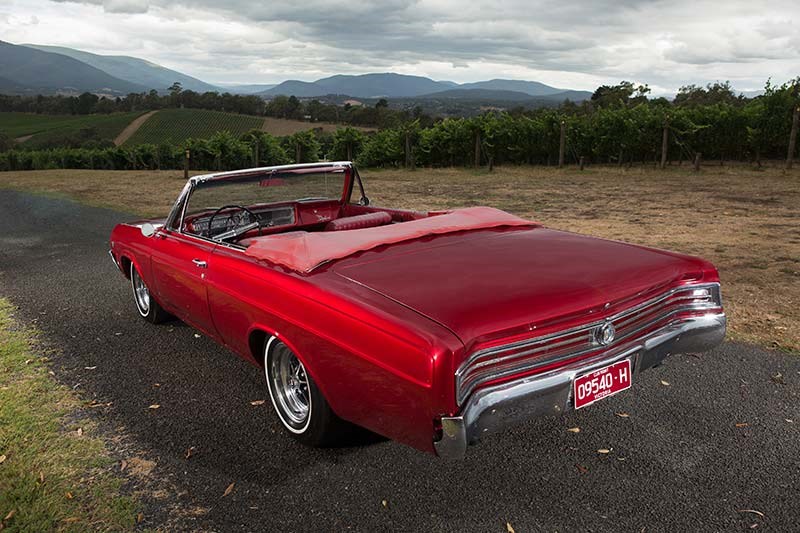 1964-72 Buick Skylark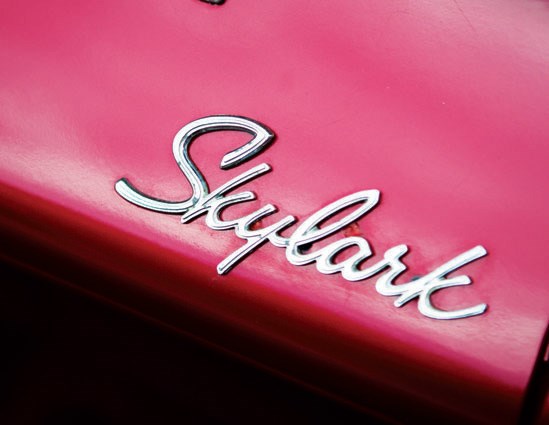 1964-72 Buick Skylark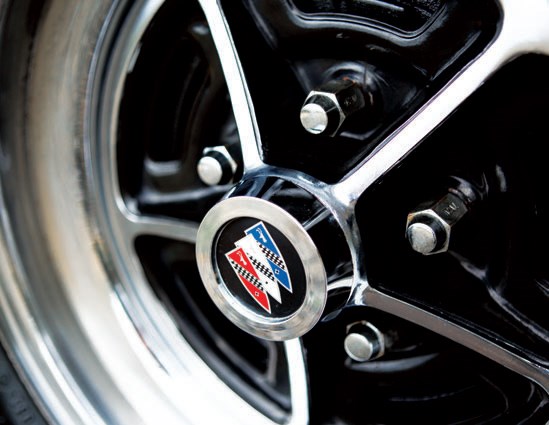 1964-72 Buick Skylark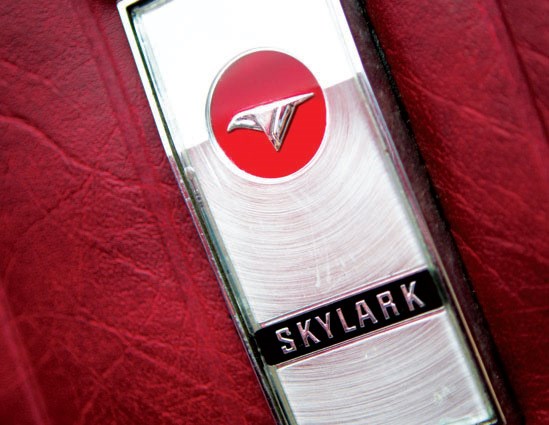 1964-72 Buick Skylark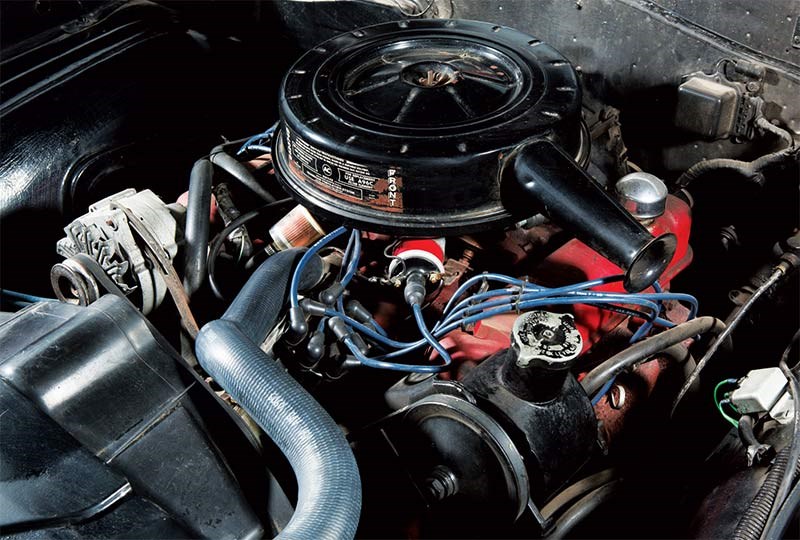 1964-72 Buick Skylark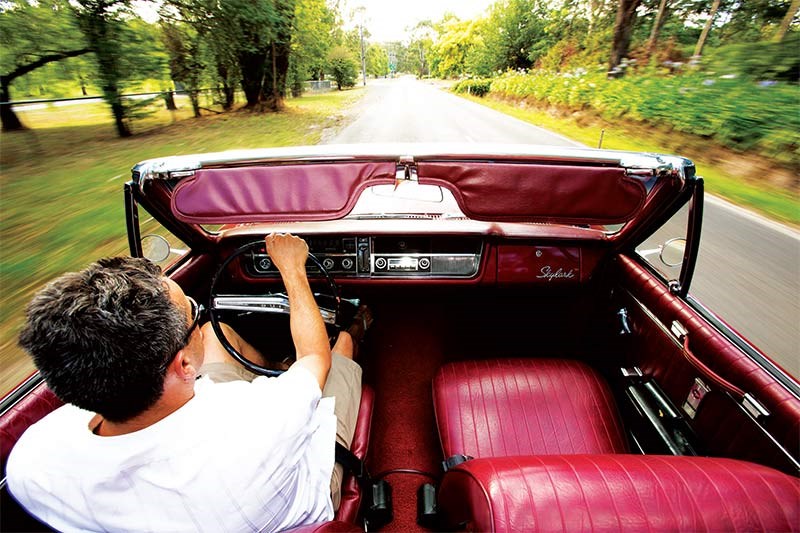 1964-72 Buick Skylark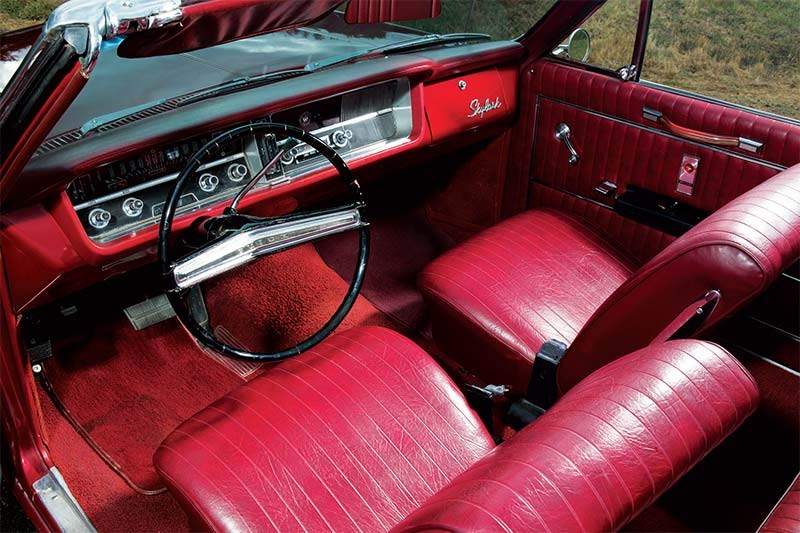 1964-72 Buick Skylark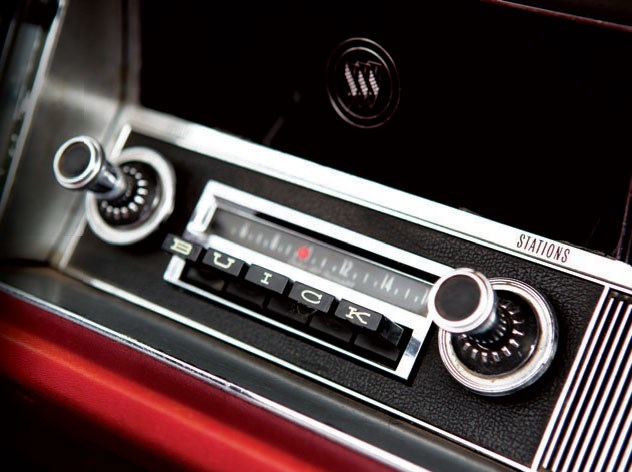 1964-72 Buick Skylark

If you want an open top cruiser with muscle car enthusiasm, Skylark's got you covered
Tempting testers: Bargains for the brave
1974-72 Buick Skylark
Buick had Skylarks in its range for more than a decade before deciding to name an entire series of cars after the early-rising avian.
Skylarks sold from 1961-'63 were a sub-set of the Special range, which shared much of its sheet metal with the compact Oldsmobile F-85. It also shared an all-alloy V8 that would later migrate around the world as the power unit for various Rovers, MGs and Australia's Leyland P76.
1964 brought a complete revamp, including a new body on a longer, 2921mm wheelbase. The re-style gave 1964 Skylarks a more sophisticated appearance but some traditions remained inescapable; Buick's trademark 'portholes' still decorating the stainless steel sidestripping.
A 3.7-litre six-cylinder engine was standard but America was rapidly becoming hooked on V8 power and Skylark buyers could choose Buick's own 300ci (4.9-litre) with up to 190kW and manual or automatic transmission. 1964 brought the sedan to carry a Skylark badge. A year later the range would expand to include a Sport Wagon with 'panoramic' roof panels.
Most significant though was the 1965 addition of the Skylark Gran Sport. Pontiac's dominance of the affordable performance world was being challenged from many directions and some of the GTO's most potent rivals would come from within General Motors itself.
Fitting the 401ci (6.6-litre) 'nailhead' V8 from the big Electra was a cheeky move that gave GS Skylarks some bragging rights over the 6.5-litre GTO, not to mention a car-length's advantage when haulin' ass away from a set of inner-city traffic lights.
However, the 401 and its derivatives became obsolete in 1967 when a new 400ci engine, accompanied by a junior 340 version, was introduced. Serious drag-racers still favoured the four-speed stick-shift but Buick's new and more sporting three-speed automatic transmission was strong and down-shifted faster than the manual.
From 1968 until 1980 Buick produced its own 350ci (5.7-litre) V8 with a longer stroke and significantly heavier construction than the same-size motor used by other GM Divisions.
All that remained before the modernisation became complete was a styling change. It arrived for the 1968 model year and would define the shape of the Skylark/GS range until 1973.
The most powerful and brutal Buicks ever made were the GS 455 Skylarks launched for the 1970 model year and destined for a short, turbulent life.
The Gran Sport in 1970 shared its 455ci (7.4-litre) engine with the Skylark Custom but improved breathing and dual exhausts boosted power to 234kW. Stepping up to the Stage 1 455 increased output to a notional 268kW, however that appears to be a net figure as gross output is believed to exceed 300kW.
The Stage 1 was always considered to be a sub-14 second car but Motor Trend magazine was able to clock 13.38 seconds for the standing 400 metres; an astonishing result from a car weighing almost two tonnes.
Fans of dress-up could spend an extra $1100 on a GSX pack which included exclusive colours and pinstriping, a 'hood tach' - which cited the tachometer halfway down the bonnet - sports wheels, bucket seats and a spoiler kit.
Reduced compression ratios and 'smog' controls pulled actual power back by an estimated 20 per cent and manufacturers were, from 1972, obliged to document their claimed horsepower figures.
ON THE ROAD
If you are in the market for a seriously sporty coupe or convertible then your search isn't going to end here. The Skylark range was aimed at buyers who perhaps couldn't muster enough money for a full-sized muscle car but were happy with some reflected glory.
5.7-litre versions produce solid performance and output peaked at a very decent 235kW. These engines are hard to find in Australia and, with compression ratios above 10.0:1, need 98 octane fuel or detuning. With low-octane fuel they can suffer from detonation or 'pinging' which causes piston damage.
The engine fitted to Tony Fanfulla's 1965 Skylark convertible isn't a massive power-house but definitely a rarity as far as GM's motors go. The 300ci V8 was exclusive to Buick and produced only from 1964-'66.
The vast majority of Skylarks and GS Buicks were sold with three-speed automatic transmission, often controlled via a spindly, column-mounted selector. Around 10 per cent of basic cars were four-speed manuals, with that proportion exceeding 20 per cent for the big-engined versions of the 1970s.
Slide inside one of these Buicks and you find space in abundance but not a lot of anything else. Being built to a budget or with performance in mind would often see owners ignore the options list and Gran Sports frequently lack the power-operated goodies found in the Electra or Riviera ranges.
If Tony Fanfulla's experience is a realistic guide, leaving these cars left-hand drive instead of undertaking a costly RHD conversion is a good idea.
"I had a 1950s Cadillac and was expecting this car to have indirect steering and be really wafty over bumps but it was neither," Tony admitted. "It steers really well and there's plenty of road feel even with the power steering."
Cars with the smaller V8s can be reasonably frugal but don't go looking for a GS 455 if you're on a tight budget. These cars need high-octane unleaded and adding a dose of upper cylinder lubricant to protect the valves is prudent. Consumption, if you're careful, should be 14-17L/100km range, climbing towards 25L/100 if you aren't.
BUYING
As detailed by the owner of our featured Skylark, it is possible to go shopping half way around the world and still buy a very good car. Yes, homework and plenty of time spent on the net or the phone is necessary to make sure you are dealing with someone trustworthy.
The US market is well-served by auction houses that specialise in the more muscle-bound and pricy Skylark derivatives. Prices are still relatively low, with recent US sales including a 455-engined, four-speed Skylark convertible at $32,000, a rare four-speed Stage 1 hardtop that brought $64,000 and $119,000 sought for a scarce 1969 model GS400 convertible.
Skylarks can sometimes be found in Australia and contacting your local branch of the Buick Club is the best way to find an owner on the verge of selling. GS versions are scarce and more difficult to source locally.
Older RHD conversions can be a liability as worn parts may be hard to identify or need to be hand-made. With more valuable versions, a stock LHD car will maintain and improve on its value far better than one that had had its dash and other components diced and spliced to satisfy ancient registration regulations.
BUYER'S CHECKLIST
Body/Chassis
Like any mass-produced car of this age, 1960s-70s Buicks need to be carefully checked for rust in structural areas. Look at sills, wheel-arches, floors (especially the boot), the lower firewall and rear spring attachment points. Good news is that reproduction panels including rust-prone rear quarter panels and floor pans are available. Concerning is the variation in price with some suppliers quoting US$700 and others $1500. Replacing a damaged convertible top should cost $450-600 but check that the mechanism operates without binding or grinding. A video of the top being raised and lowered is essential if buying via the internet.
Engine & Transmission
Buicks that have been in Australia for a while may not be running their original engine, or even one from the same brand. Genuine Buick motors aren't common here and it's easier for owners on a budget to drop in a similar-sized Chevrolet or Pontiac unit. All of these engines, when properly maintained, can reliably cover 300,000-350,000kms. Be cautious of overheating in air-conditioned cars as getting the cooling system 'right' involves time and/or money. Some authentic parts are now scarce and expensive; a correct 'Star Wars' air-intake sold online for $1500. Two or three-speed automatics are prevalent, very durable and not expensive to replace.
Suspension & Brakes
No serious issues here as wearing parts are generally available and prices aren't bad. New brake discs or drums ex-USA cost $100-120 each or you can spend up to $1000 on a set of NOS (new-old-stock) drums. Constant pressure on the pedal for 20 seconds will reveal booster or master cylinder leaks. The suspension is basic GM with wishbones and coils up front and leaf springs at the back.
Worn bushes and cracked spring leaves are the most common issues but easily replaced. Older RHD conversions need to be professionally inspected to ensure on-going safety.
Interior & Electrical
Long-term durability wasn't a big issue when these cars were designed, so it's common to find them with split seat vinyl and faded headlining. Virtually everything needed to refurbish a Skylark interior seems to be available, with kits of replacement seat vinyl in original patterns costing less than $2000. However, finding replacement armrests is said to be difficult and a genuine GS455 centre console was recently sold in the USA for $1500.
IT'S MINE...
Back in 2009 Tony Fanfulla wanted a convertible that would accommodate all the family and he liked the look of Buick's 1960s models. The right one wasn't available in Australia but with car-buying now an international activity, Tony's quest ended at a car yard in the evocatively-named town of Harleysville, Pennsylvania.
"The car was on consignment from its long-term owner and the guy selling it was very open and honest about what I was getting," Tony said.
Having previously owned a massive 1957 Cadillac, Tony's first impression was that the mid-sized Buick looked almost a miniature.
The car's first trip on Australian roads entailed a lift to the mechanic's shop where it was checked for safety issues and certified for LHD registration.
"I was very impressed that the car arrived very much as described," Tony said with a grin. "The only problem came when we tried to operate the power top."
After much crawling under the dash and tracing wires, a knob marked 'Accessories' was twisted rather than pulled and the recalcitrant roof began to move.
"It's been a good fun car but now it's for sale," he said. "I want to get into something different but probably still from the 1960s as I love the shape of cars from that time."
SPECIFICATIONS
Buick Skylark (1964-'72)
Number built: 132,665 (Gran Sport only)
Body: All-steel, integrated body/chassis 4-door sedan or station wagon, 2-door hardtop, convertible
Engine: 4100cc in-line six-cylinder, OHV, 12v; 4916, 5572cc, 7455cc cast iron V8, OHV, 16v, single downdraft carburettor
Power & torque: 267kW @ 4600rpm, 475Nm @ 2800rpm (GS 455 Stage 1)
Performance: 0-96km/h: 5.7 seconds, 0-400 metres 13.9 seconds (GS 455 Stage 1 auto)
Transmission: 2- or 3-speed automatic, 3- or 4-speed manual
Suspension: Independent with coil springs, upper & lower control arms, telescopic shock absorbers (f); Live axle with coil springs, telescopic shock absorbers (r)
Brakes: Drums with power assistance (front discs available)
Tyres: 7.75x14 crossply
Price range: $5500-80,000
Contact: Buick Owners Clubs throughout
Australia www.buickcarclub.org.au
 
*****

More reviews:
> Classic: 1957 Buick Caballero
> Buyer's guide: 1946-52 Buick straight-eights
Search used: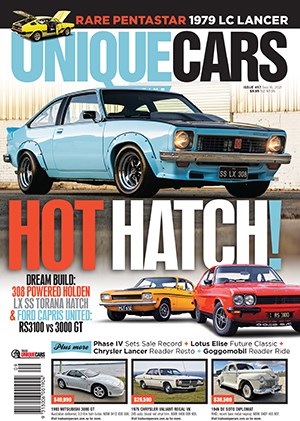 Subscribe to Unique Cars Magazine and save up to 42%
Australia's classic and muscle car bible. With stunning features, advice, market intelligence and hundreds of cars for sale.
Subscribe