MG TF Review: Classic
---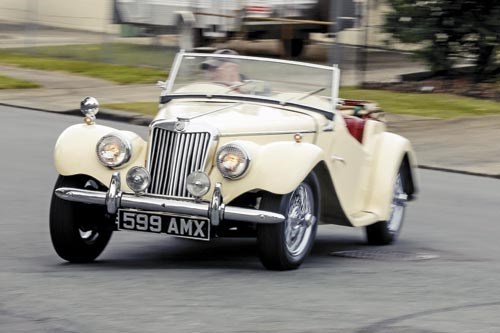 Classic: MG TF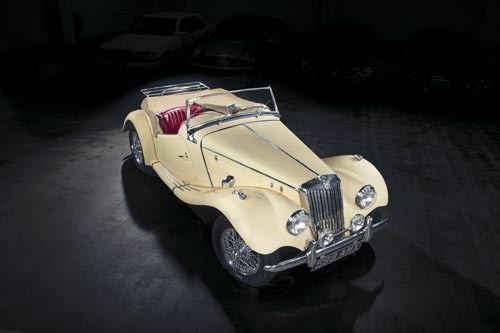 Classic: MG TF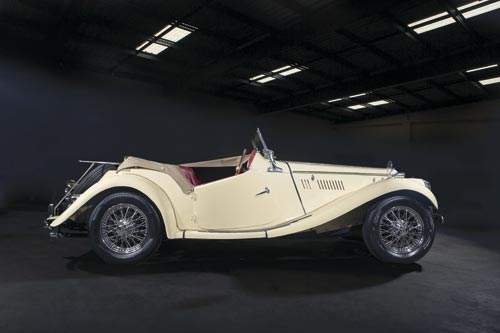 Classic: MG TF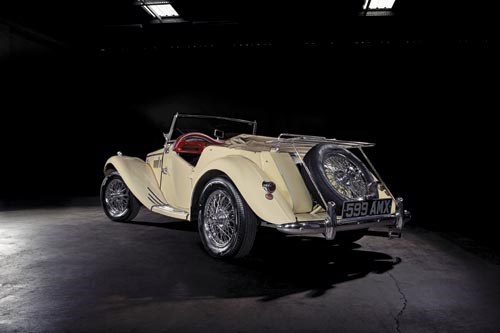 Classic: MG TF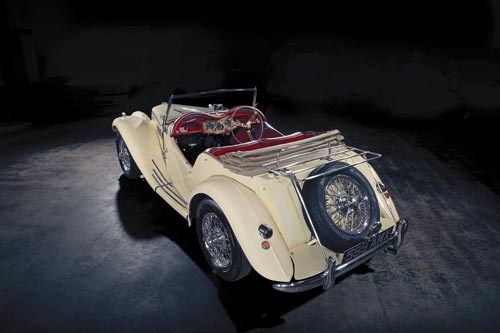 Classic: MG TF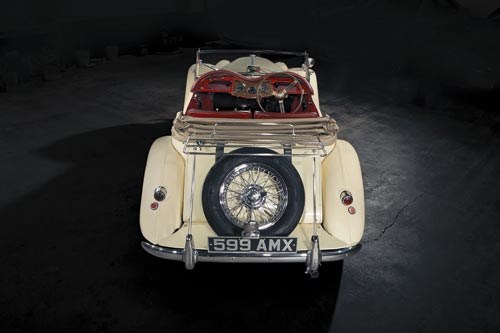 Classic: MG TF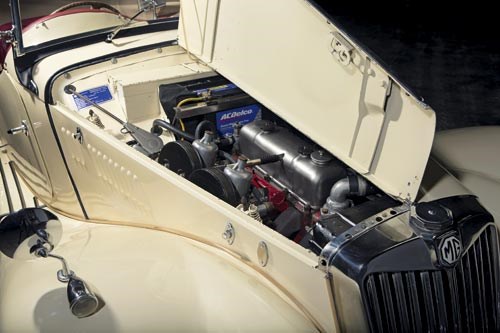 Classic: MG TF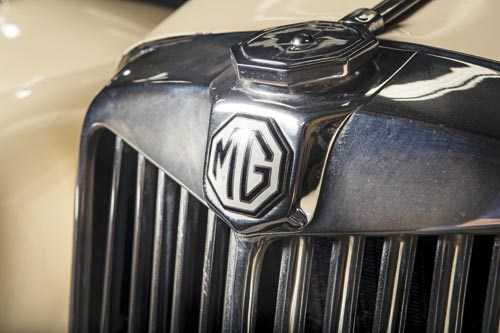 Classic: MG TF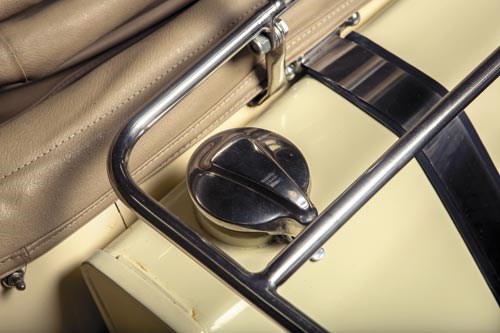 Classic: MG TF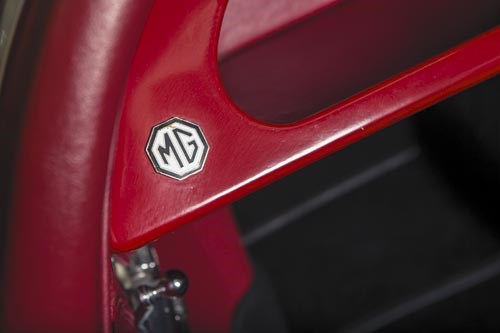 Classic: MG TF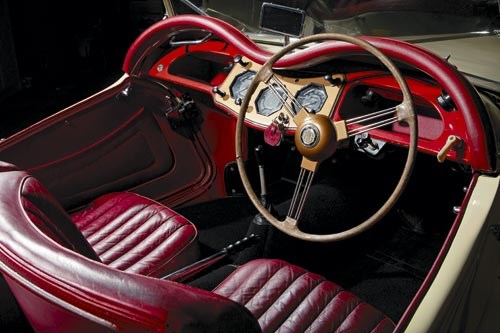 Classic: MG TF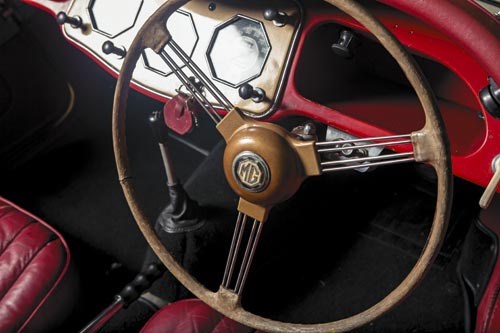 Classic: MG TF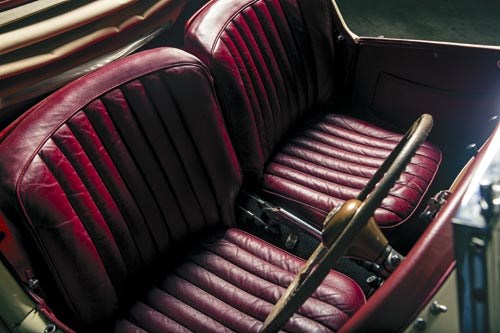 Classic: MG TF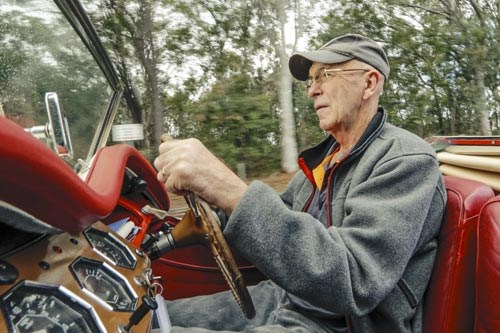 Classic: MG TF

For fans of the pretty TF MG, it may come as a shock to learn that it came about only as a stop-gap measure...
MG TF
T SERIES TALES
The older I get the more vividly I recall childhood and adolescent memories. It was a beautifully written passage (Doug Blain? Bill Tuckey?) in a Wheels one-shot magazine called something like World's Fastest Sports Cars in 1963 that introduced me to the idea that performance was about more than going fast in a straight line. Eighty miles per hour had long been the magic figure for me but there was now talk of the EH Holden hitting almost 100, the fabled 'ton'.
This writer set a scene in the US in the early post-war era. John and Mrs Citizen in their circa 1947 domestic sedan are astonished when a tiny red open-topped car overtakes them on a short straight and proceeds to disappear down the twisty road ahead. The car, of course, is an MG TC. Top speed? Eighty miles per hour, maybe 82. Handling? Sharp, precise. Steering? Alive in your hands. Ride quality? Who cares?
It is said that returning servicemen who had driven and then fallen in love with MGs in Europe started the American love affair with sports cars. By 1950 the TC had become a significant presence on US roads, beginning a fashion trend that encouraged Jaguar, Triumph, Porsche and others. From 1937 to 1940 just 11 T Series MGs were exported to the US, compared with 113 for us. Twenty cars went stateside in 1946, 237 in '47 and 1143 the following year. But from 1949 to 1953 an amazing 20,007 went to the US compared with 904 to Oz.
It seems fair to suggest that the little T Series set the precedent for the diminutive air-cooled car from Wolfsburg that Henry Ford II would dub 'that little shitbox' (well, hardly a box!).
My first experience of a T Series MG came in 1967 when one of the more privileged students at my school took me for a drive in his Ivory 1954 TF. The octagonal speedometer showed a flickering 80 as we sped between the Botanical Gardens and the Yarra River. My bottom felt to be no more than six inches above Alexandra Avenue. The TF was more about the sensation of speed than speed itself and that perhaps is close to the heart of the appeal of any T Series MG.
My first drive was in my friend Roy Carey's Y-Type Tourer, the TC's maiden aunt. It had less acceleration than my 1960 Fiat 1100 but the steering through that huge sprung three-spoke wheel was a revelation in directness and feel. The gear-change was a lovely mechanical thing. The gears howled. You could fold the windscreen flat. And the speedo needle moved in a strange incremental fashion. At once it was astonishingly old-fashioned in New Year 1969 and involving beyond any other car I had ever driven. I've had a soft spot for Y-Types ever since.
In 1935 Sir William Morris became Lord Nuffield and he rationalised his business interests by forming the Nuffield Group. So MG was thrown in not just with Morris but also Wolseley, Morris Engines, Morris Bodies and the SU Carburettor Company. Leonard Lord, he to whom motor racing was a waste of time and resources, was appointed managing director under Nuffield's chairmanship.
In the search for economies of scale, MG's advanced but fussy overhead camshaft engines bit the dust of history. And so the first of the T Series Midgets, the TA, which made its debut in June 1936, used a lacklustre 1.3-litre Morris engine enlivened with twin SU carburettors to achieve 52.4 brake horsepower. It could achieve 80 miles per hour and its simple engine was much easier to maintain than the more complex powerplant of its predecessors, of which MG historian F. Wilson McComb wrote: 'proper maintenance of the ohc engine demanded a level of mechanical skill far above that of the average garagiste.' With more than half a litre more engine the TA was much more drivable.
Purists – many of whom still raced Q-Type and R-Type Midgets or K3 Magnettes – were reportedly aghast.
The TB officially replaced the TA in September 1939 but only 379 were built before the war. A revised version of the new Morris XPJM engine was the most important change. MG bored this out from 1140 cc to 1250 and called it the XPAG. Then, in October 1945, came the TC with four extra inches of girth and more conventional suspension. Cec Cousins, who had worked at MG from the beginning, was not exactly aghast but said of the TC: 'It wasn't nearly as good in its day as the PB was in its day. The PB was a gorgeous little motor-car; the TC was a lash-up by comparison.'
Fortunately for the future of MG, customers took a different view. In four years 10,000 TCs were produced, compared with 3003 TAs and those 379 TBs in 1939.
Post-war shortages changed almost everything for MG. Motor manufacturers were only supplied with steel in direct relation with their export sales and British consumers joined a huge waiting list or entered the black market. In 1952 for every TD sold in Britain 42 went overseas.
So it was for good reason that most of the changes which turned the TC into the TD in late 1949 were intended to please North American tastes. If the cloth cap set had been aghast at the earlier models, they were horrified by elements of the TD, especially its use of 15-inch disc road wheels instead of the traditional (19-inch!) wire wheels. In many respects the TD was a revised TC using key Y-Type elements including the independent front suspension and rack and pinion steering. Of the 29,664 TDs made from late 1949 to late 1953, 23,488 went to North America. Britain accounted for 1656, West Germany 1248 and Australia took 904.
In 1952 the Nuffield Organisation merged with Austin to form the British Motor Corporation. The TD was to have been the last of the T Series Midgets but Leonard Lord had a different idea. He thought the proposed successor to the T Series, the MGA, looked too much like the Austin Healey set to debut at the 1952 Earls Court show. He wanted all the limelight for the Austin. So the team at Abingdon cobbled up the TD Mark II with a tuned (XPEG) engine. It became known as the 'competition' model with its 57 bhp @ 5500rpm, up from 54.4 (the point four being critical) @ 5000rpm.
One more facelift would carry MG through to 1955, by which time the Healey would be well established. This, the MG TF with the XPEG engine, sharing the spotlight with the new Triumph TR2, the world's cheapest 100 miles per hour car, received only polite acknowledgement in the British press and disdain in the US where the high compression V8 was on the menu and even 100 mph hardly seemed astonishing.
Again, the British purists took offence. Alongside the new TF with its 1250 cc XPEG engine was the Magnette sedan which offended on two counts: it used a hallowed MG sports car name (although the original Magnette had been a 1932 sedan!) and it had a larger and more powerful engine than the TF. Hang on, make that three because here was an MG sedan that shared its body with a Wolseley and had an Austin engine under the bonnet!
The TF was the day-before-yesterday's sports car. In those crucial development years since the end of World War II, sleeker styling and ever increasing performance had changed expectations.
Tom McCahill wrote in Mechanix Illustrated: 'I feel the new TF is a big disappointment… Mrs Casey's dead cat slightly warmed over… a dyspepsic Mark II imitation that falls short of being as good as the Mark II… Only out of supreme arrogance would the manufacturers attempt to keep ramming this old teapot down the throats of American buyers…'
After selling 20,007 TDs including 1555 Mark II's to US customers, MG managed just 3731 TFs .All those non-buyers might have agreed with McCahill that MG 'has let me and hundreds of other American MG fans down pretty hard'.
As for the TF 1500 a year later with 63 bhp and a reduced power peak of 5000 rpm, it must have looked like a bit more ketchup on a pretty humble hotdog. According to Road & Track it was 'too little, too late, so what?'
For me, it's still hard to go past the TC on its spindly wire wheels and its unashamedly pre-war character. But the more time passes, the more I love all T Series MGs. With the windscreen folded flat, wearing your driving gloves and embarked on a twisty road, you can drive yourself back into a simpler world where the maximum is 80 miles per hour and 50-55 is a thrill.

THEM WERE THE DAYS...
The maximum speed of 80 miles per hour barely changed from 1936 to 1953. Throughout this period the maximum speed of a typical medium size sedan increased from about 65 to 80.
By 1954 the Morgan also had fared-in headlights like the TF. According to Peter Morgan: 'It was out of necessity, Lucas stopped manufacturing free-standing headlights.'
Only 9604 TFs were produced compared with 29,664 TDs, 10,000 TCs, 379 TBs and 3003 TAs.
In the 1950s smaller diameter wheels were fashionable. Was the change in diameter from TC (19 inches) to TD (15 inches) the biggest in either direction yet seen?
MG was the first manufacturer to achieve 100 miles per hour in a 750 cc car (EX. 120 in February 1931, driven by George Eyston who went on to set three new land speed records in the immediate pre-war years.
In May 1939 Goldie Gardner drove his Gardner-MG @ 203.5 mph to set an 1100 cc class record.
Of the 944,114 MG sports cars built at Abingdon from 1945 to 1980 728,502 were exported.
TF production comprised 6200 1250s and 3400 1500s.
By early 1955 MG was selling six Magnette sedans for every TF.
The success of the MGA gives a different perspective to the TC. In its first full year (1956) more than 13,000 were produced, exceeding the entire run of the most famous Midget over four years.
Here's a quirky classic car value point. On the same day I drove a 1984 Ferrari Mondial (also at Classic Car Garage). It was red, immaculate and priced identically to the TF. Which would be your choice @ $40K? Which would be worth more in 10 years time? What kind of expenditure would each require? Captain Conrod wants to hear what you think.
BACK TO THE FUTURE...
MG TF being so small. I had to take my Blunnies off to be able to drive it. Even squeezing into the cockpit was tricky and I'm just 181 mm tall. Plenty of men were taller than that, even in 1953!
The beauty of this tiny gem of a car is its simplicity and integrity (that all-of-a-piece feeling). Like every other T Series MG and even the MGA and MGB it has more dynamic ability than performance. Contrast the contemporaneous Holden FJ!
From its three-spoke sprung woodrim wheel to its octagonal gauges (the rev counter sans redline, on the passenger's side) and the almost toy-like switches (especially the windscreen wipers), it beguiles. There is something almost comical about it now, but as long as you accept the modest acceleration, entire lack of interior space or a boot, the absence of synchromesh on first in the four-speed gearbox and more weight than we are used to in the steering and the brake pedal, you'll love it.
Lindsay O'Brien, proprietor of Classic Car Garage in Caloundra, bought it from the widow of an engineer who acquired it in 1961. He had given it a ground up restoration about 14 years ago. So it's in better condition than new. The price is $40K.
The Ivory suits it perfectly and the red leather makes a superb contrast. The bronze paint on the dash is also set against red. New wire wheels and radials complete the story of a charming sports car that takes you (me) straight back to 1953.

SPECIFICATIONS
MG TF 1250
Power: 42.9kW @ 5500rpm
Torque: 88Nm @ 3000rpm
Weight: 916kg
Gearbox: 4-speed manual
Brakes: drums (f/r)
Top Speed: 130km/h
Value: Make me an offer...

*****

More reviews:
> Past blast: 1933 MG K3 Magnette recreation
> Buyer's Guide: MG Midget (1961-79)
Search used:
Unique Cars magazine Value Guides
Sell your car for free right here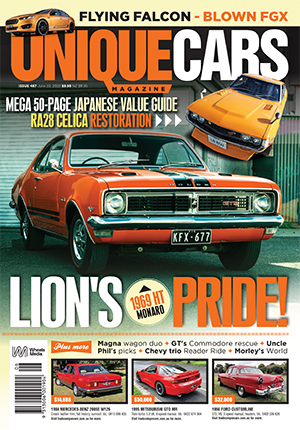 SUBSCRIBE TO UNIQUE CARS MAGAZINE
Get your monthly fix of news, reviews and stories on the greatest cars and minds in the automotive world.
Subscribe