Shelby GT350
---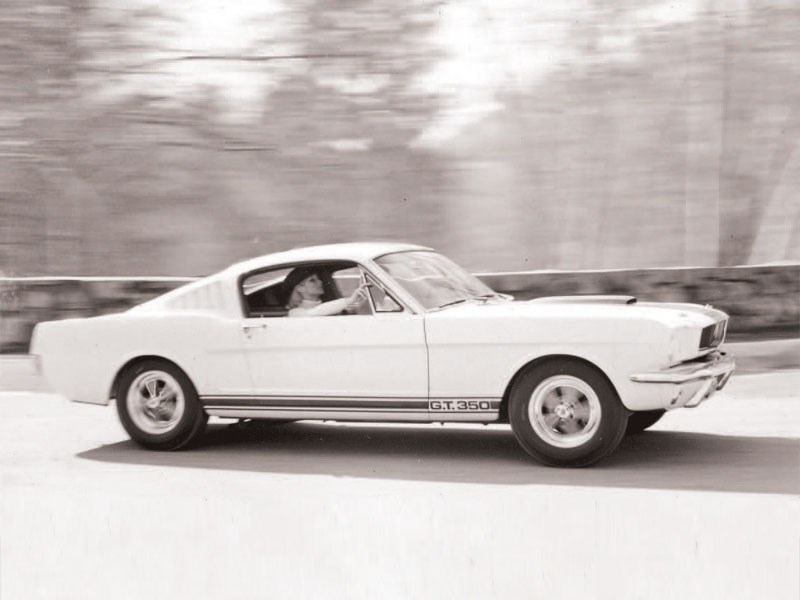 Shelby GT350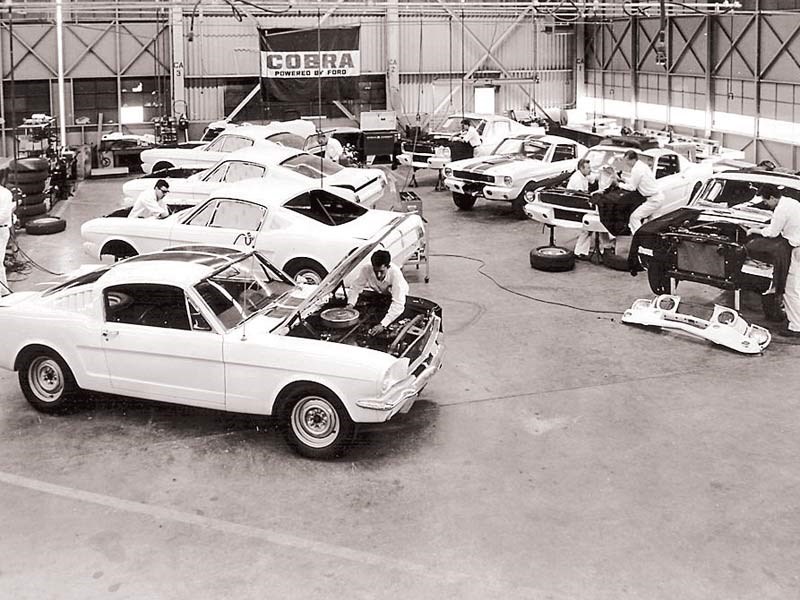 Shelby GT350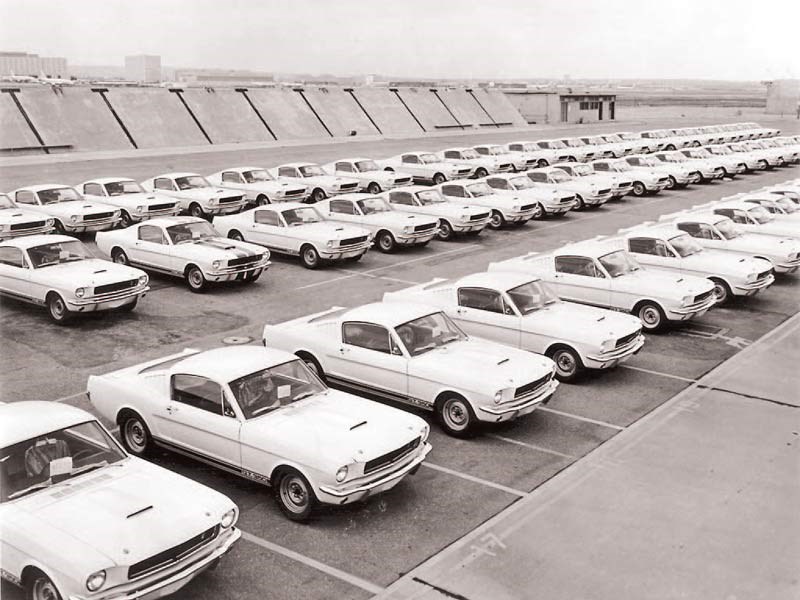 Shelby GT350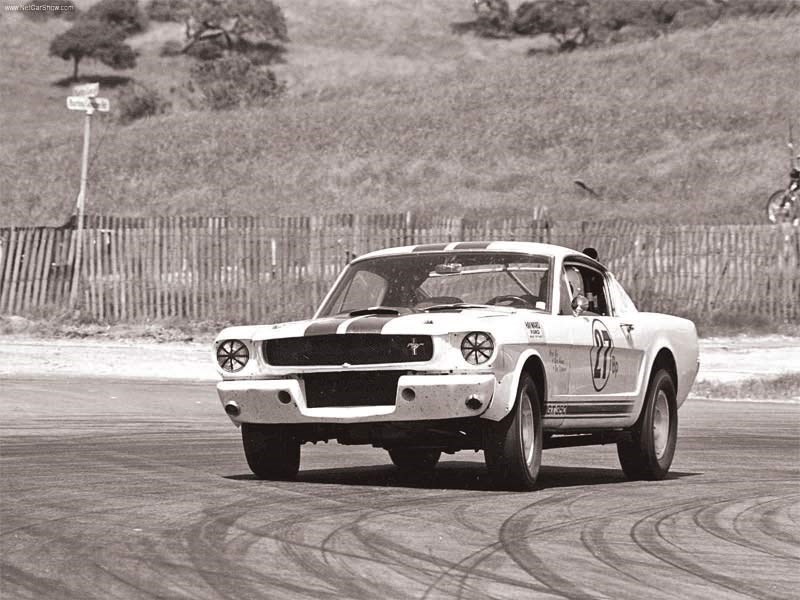 Shelby GT350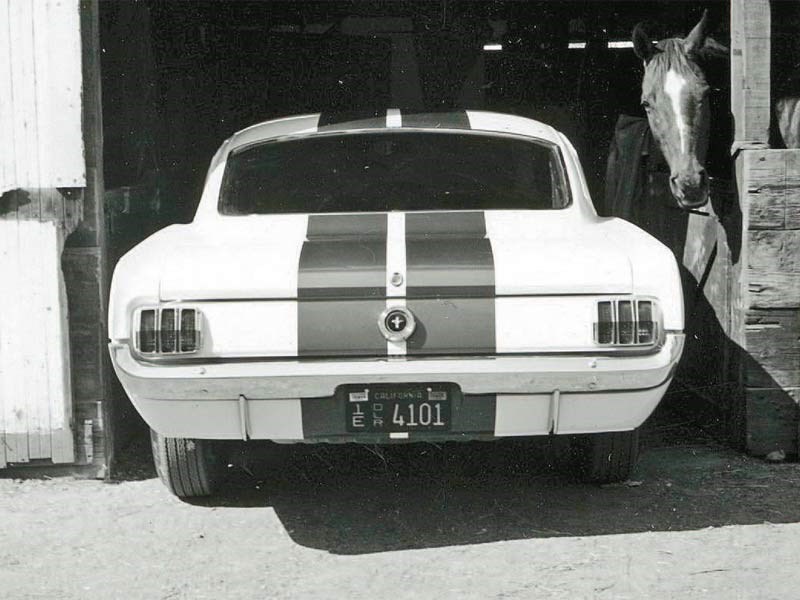 Shelby GT350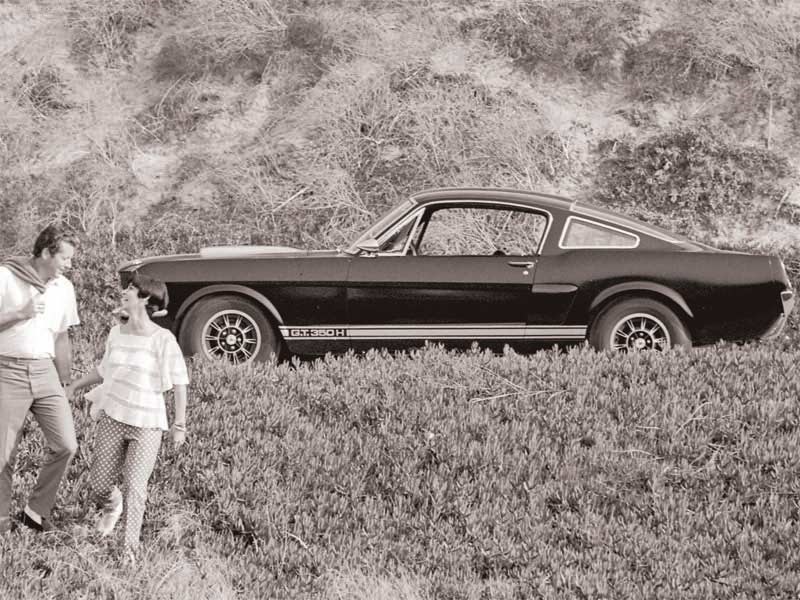 Shelby GT350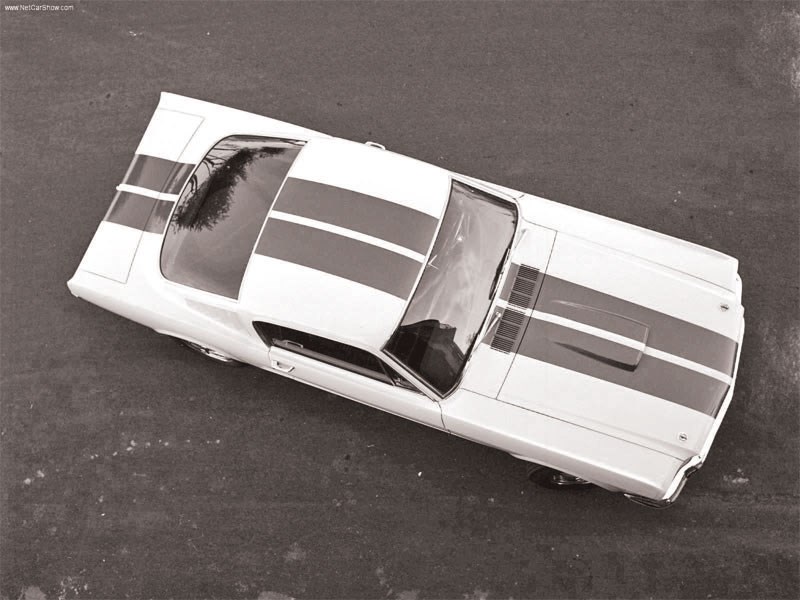 Shelby GT350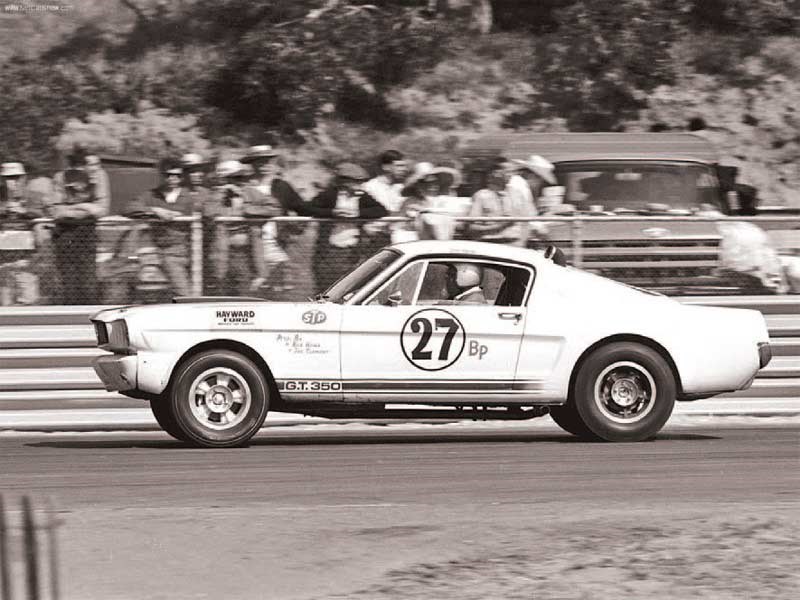 Shelby GT350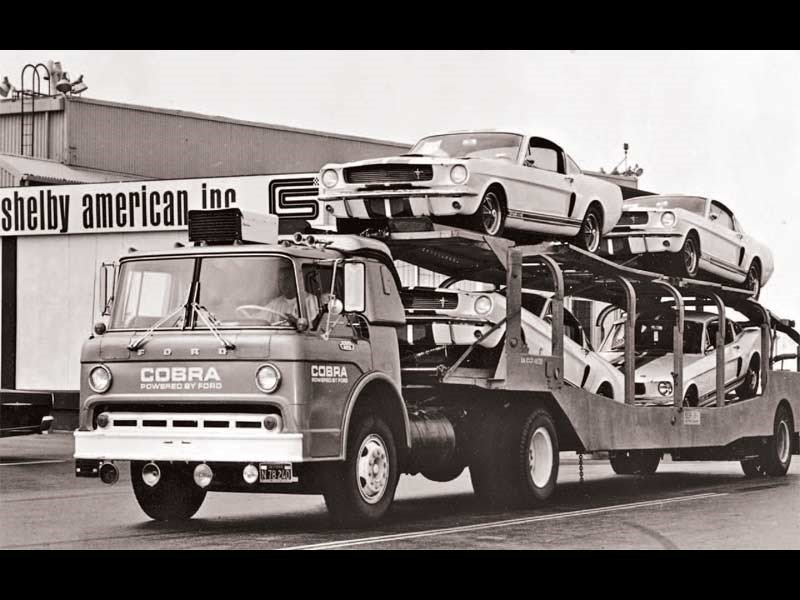 Shelby GT350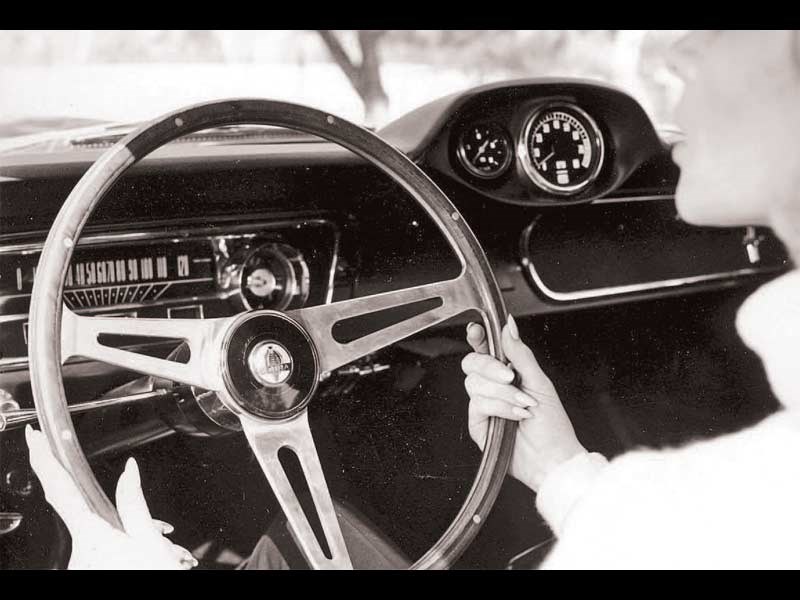 Shelby GT350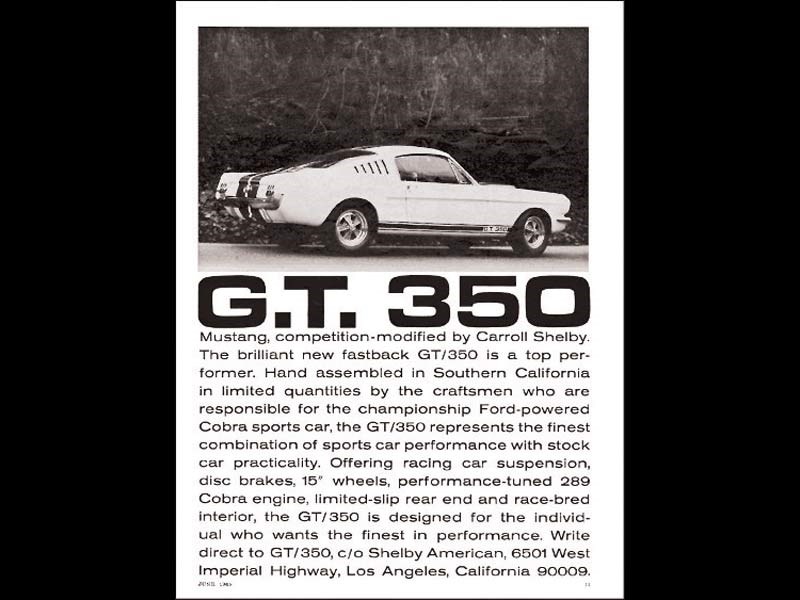 Shelby GT350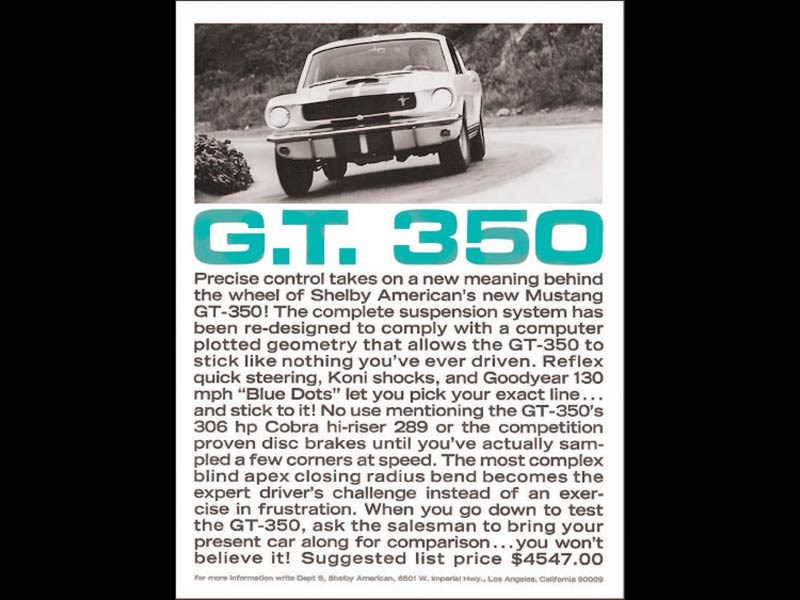 Shelby GT350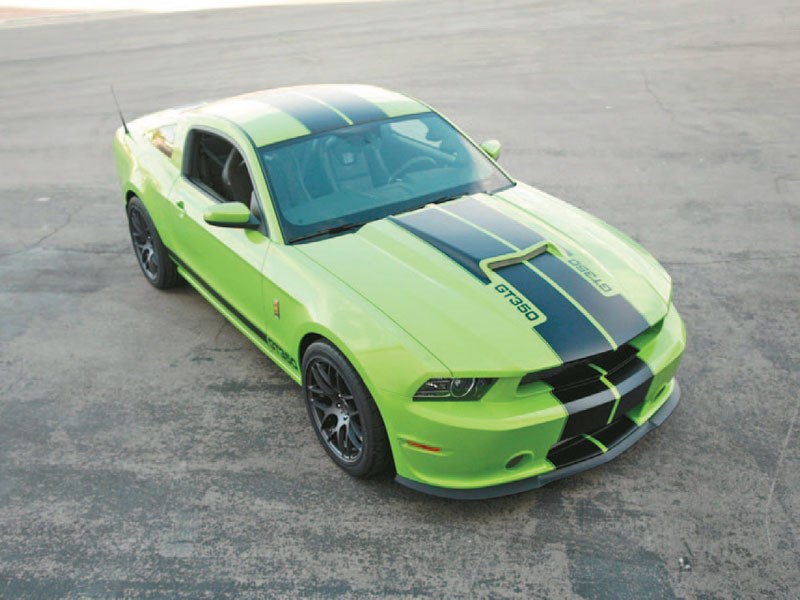 Shelby GT350

Put a famous driver and a famous car together and you get an intoxicating mix
Celebrating the 350 #3: Shelby GT350
G.T. 350
There's usually some reason for a manufacturer, no matter how big or small the factory, to include a three-digit number like '350' in the name of a car. The two most logical are horsepower, or the number of cubic inches. Carroll Shelby, the legendary racer and then car builder, clearly thought conventional logic was overrated.
The story goes that he was in the throes of switching his business focus to building hot-rodded Mustangs and called his production manager into the office of his facility in Venice, California.
"Walk down to the end of that production line," Shelby said, "And tell me how far it is." The gent did as he was told, ambled back and declared it was about 350 yards. That, devoted Shelby-ites will swear, is how the GT350 scored its designation.
Given the car has no other possible connection with the number 350, it makes sense. It in fact sported the faithful Ford 289ci V8, albeit tweaked to produce 306 horses instead of the stock 271.
What were they? Put simply, Shelby was trading on his impressive car racing pedigree (several F1 drives, and a Le Mans 24-hour endurance win, among other things), and was creating faster and better-handling Mustangs. In 1965, just 562 were built – miniscule numbers.
In addition to the more powerful engine (the visual giveaway for which was a different 'hi-riser' intake manifold), they underwent a number of chassis modifications. These included a more robust Galaxie rear axle, relocated A-arms, bigger brakes front and rear (discs on the front), plus different tyres (blue dot Goodyears) and wheels. A spare wheel replaced the rear seat in line with the race rules of the day.
Did they work? Yep.
Shelby expert and California resident, Ron Crawford, who has helped Uncle Phil source our US cars for years, recalls buying one in 1975 and being surprised at how good they were. And, for a little while, they were cheap.
"A dealer friend rang and said he had an attorney with two Shelbys – he was getting married and had to get rid of one. They were an R model (the ultra-rare stripped-down track car with plastic side and rear windows) and a road car, and I could have either for $2100. I needed something I could drive to work."
He adds somewhat ruefully that the race model (just 31 were made) would now be worth at least several hundred thousand dollars. Move on to 1966 and Shelby's company, Shelby American, was starting to get some market traction, producing 2378 units, or eight times the previous year's efforts. The underlying body and engine package remained the same, though you could tick the boxes for a Paxton supercharger (good for 440hp (328kW) and a three-speed automatic transmission.
Air scoops for the rear brakes were added, as were rear-quarter panel windows (replacing the previous vents). You could also order a fold-down rear seat.
By far the most bizarre (and inspired) move was Shelby talking Hertz into taking over 1000 of these monsters as rental cars! Yes, they actually used the phrase 'rent a racer' in their advertising. Heaven only knows how many were written off by hero hirers, though the cars (designated GT350H) were meant to return to Ford eventually before being refurbished and sold off to private owners. Uncle Phil owns one – a red four-speed beauty that we suspect he will be buried with.
In 1967 the production numbers rose steeply while Shelby's involvement was reduced. Assembly moved to AO Smith in Michigan, under Ford control, and saw the introduction of the 428-powered GT500. For Shelby enthusiasts, this generation was significant, but lacked the rarity and focus of the 1965-66 cars.
If you're ever in the hunt for one, arming yourself with knowledge, and a membership of the Shelby American Automobile Club, is essential as it's all too easy to be ripped off. Ron reckons creating fake Shelby Mustangs goes back as far as the 1970s.
"A lot of Shelbys got wrecked because of what they are," he explains. "Even in the late '70s, a front fender ID tag could sell for $5000!
"People could buy the Shelby parts to dress up their Mustang and (as Shelby did) rivet the new tag over the Ford number." However the scam came unravelled.
"Shelby had a Goodyear tyre place down in Torrance," Ron says, "and when they were clearing it out they came across some boxes in the attic. In with the invoices and receipts was a little book, where they would write down the Ford number and then the new Shelby number beside it.
"That information went to the national Shelby club. You can drill out one of the rivets and swing aside the Shelby plate to see the Ford number underneath. Then you call the club and they'll ask you what your numbers and tell you whether it's a match. They won't tell you what the numbers should be."
Prices for good early-numbered cars now regularly creep into the six figures, so there's clearly a lot at stake. Money aside, they also happen to be a good drive.
Ron Crawford knows them as well as anyone, so what does he think? "The main thing I noticed with the Shelby, it was a ball to drive on curvy roads. It was a lot of fun. I was used to having nice fast cars, but the Shelby was the first I'd driven that was a great handling car." Amen to that.
NEW GT350
While Carroll Shelby is no longer with us, the Shelby American business name lives on, in the form of a boutique car maker and modifier in Las Vegas.
The outfit has revived the GT350 badge, building a run of 350 muscle-bound cars using the current Mustang as its platform. You get the choice of 391kW (525hp) or 465kW (624hp) supercharged engine packages, backed up by more track-oriented suspension, 19-inch wheels and Wilwood brakes.
As much, if not more, effort goes into the cosmetics, with a host of alterations to make the car look distinctive. And the price? You're looking at US$27-34,000, and can of course option up from there. The catch? You need to pay for a new donor Mustang and the Shelby company keeps all the take-off parts.
SPECIFICATIONS
1965-66 Shelby GT350

Engine: 4736cc V8, OHV, 16v
Power: 228kW @ 6000rpm
Torque: 446Nm @ 3200rpm
Weight: 1262kg
Gearbox: 4-speed manual
Brakes: discs (f); drums (r)
0-97km/h: 6.8sec*
Top speed: 214km/h (claimed)
*Tested Road and Track magazine


*****

More reviews:
> 350 part 1: Chevrolet 350 V8 review here
> 350 part 2: Holden GTS350 review here
Search used:
>> Search Ford Mustangs for sale
Unique Cars magazine Value Guides
Sell your car for free right here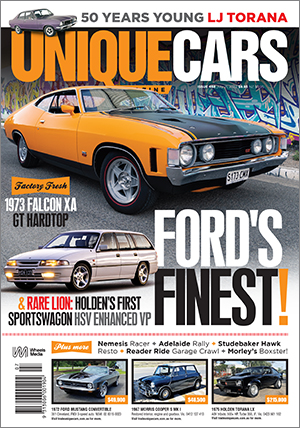 SUBSCRIBE TO UNIQUE CARS MAGAZINE
Get your monthly fix of news, reviews and stories on the greatest cars and minds in the automotive world.
Subscribe