Ford Falcon XY GT Review
---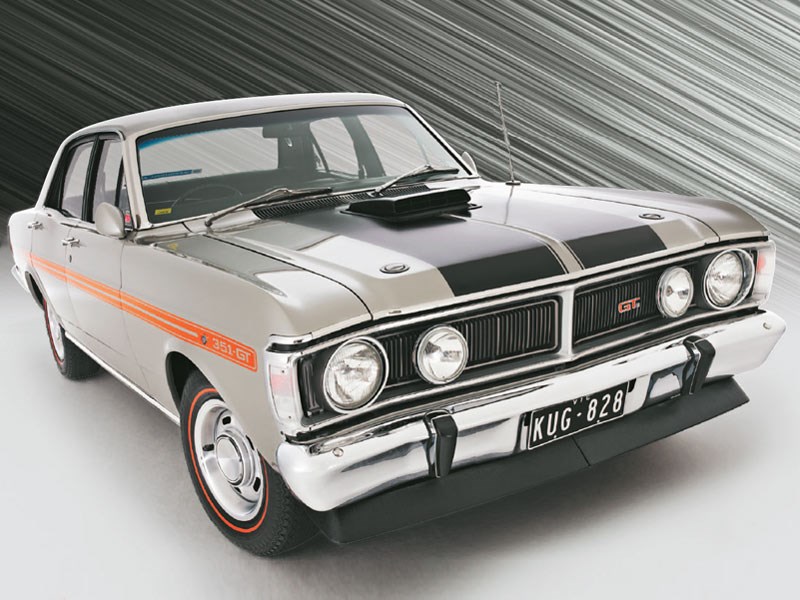 Ford Falcon XY GT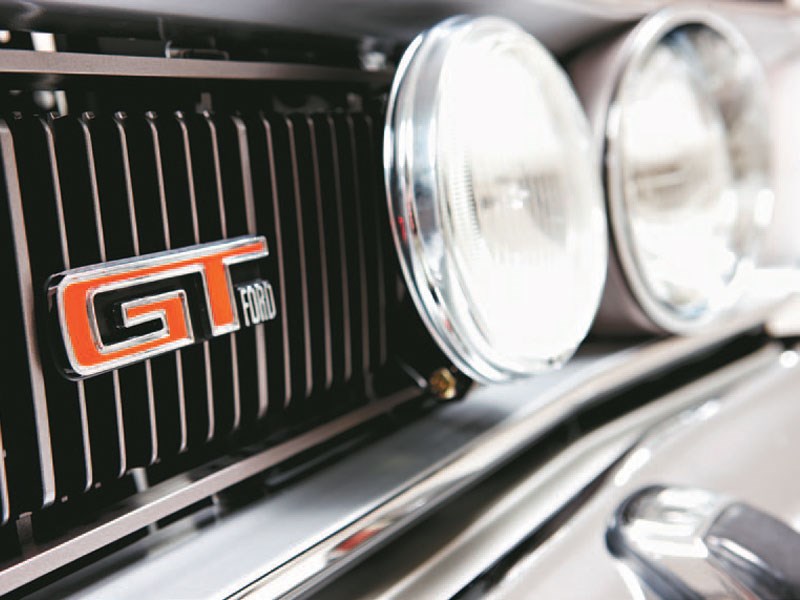 Ford Falcon XY GT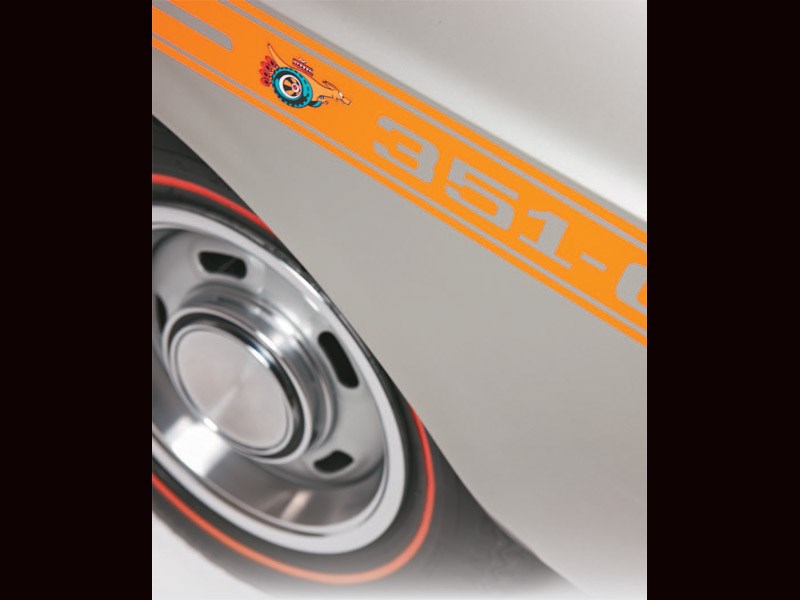 Ford Falcon XY GT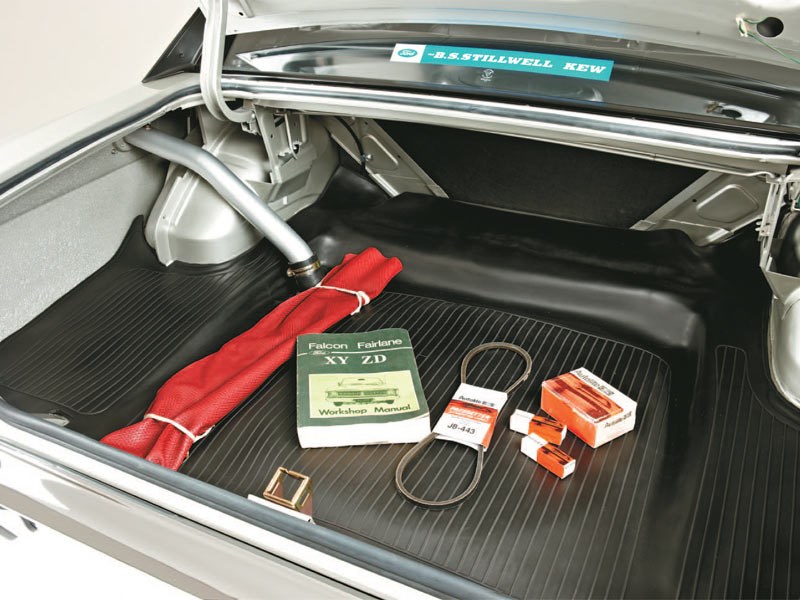 Ford Falcon XY GT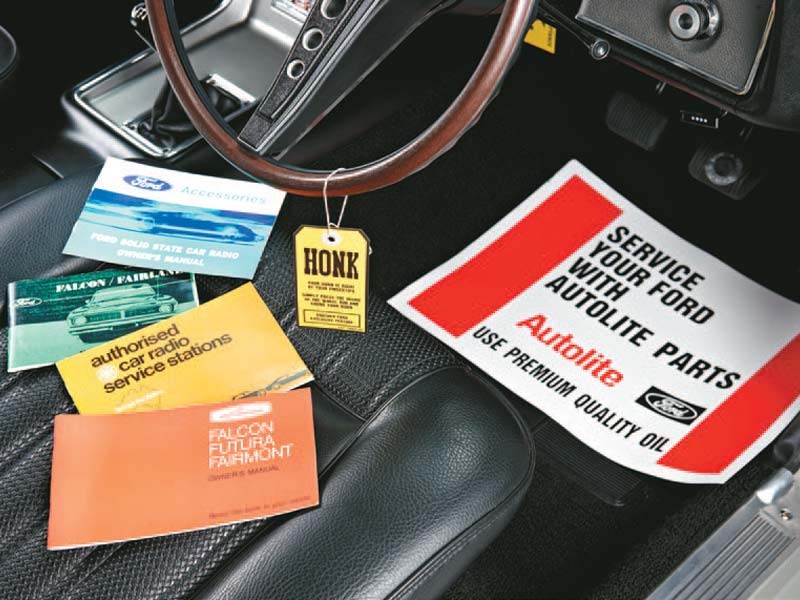 Ford Falcon XY GT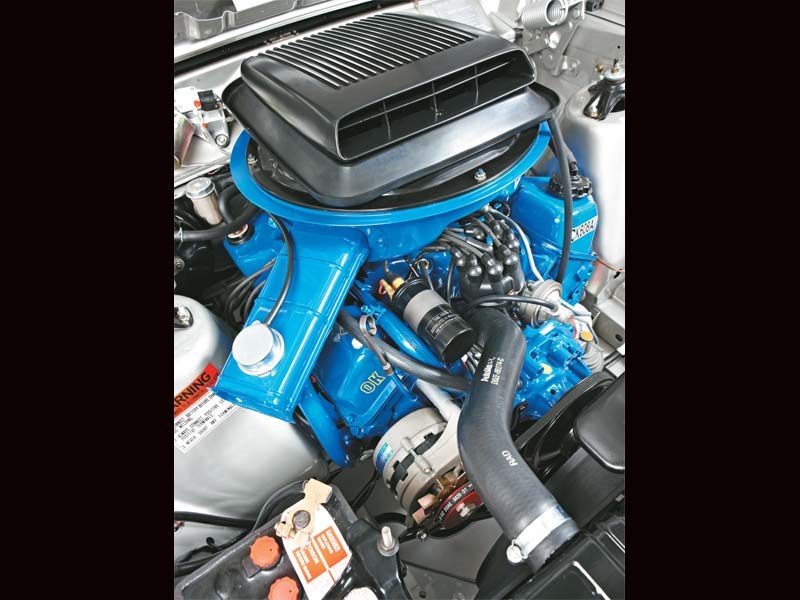 Ford Falcon XY GT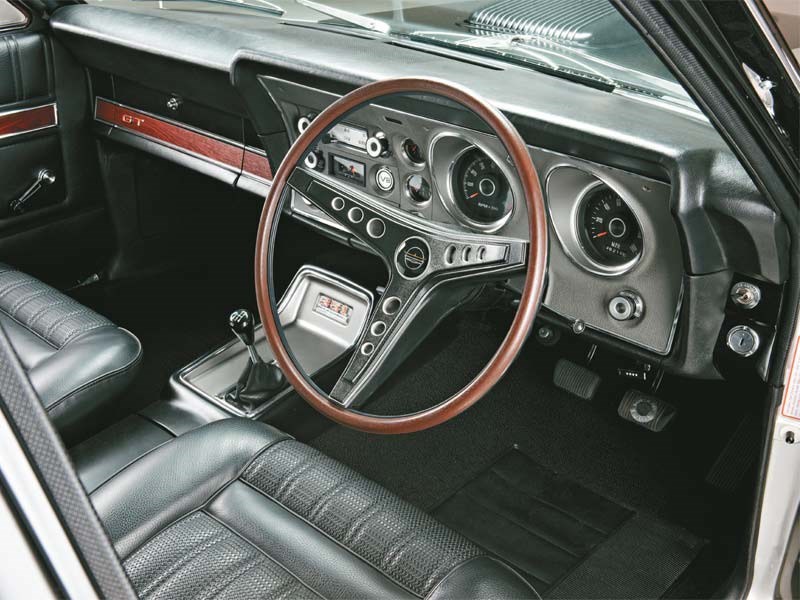 Ford Falcon XY GT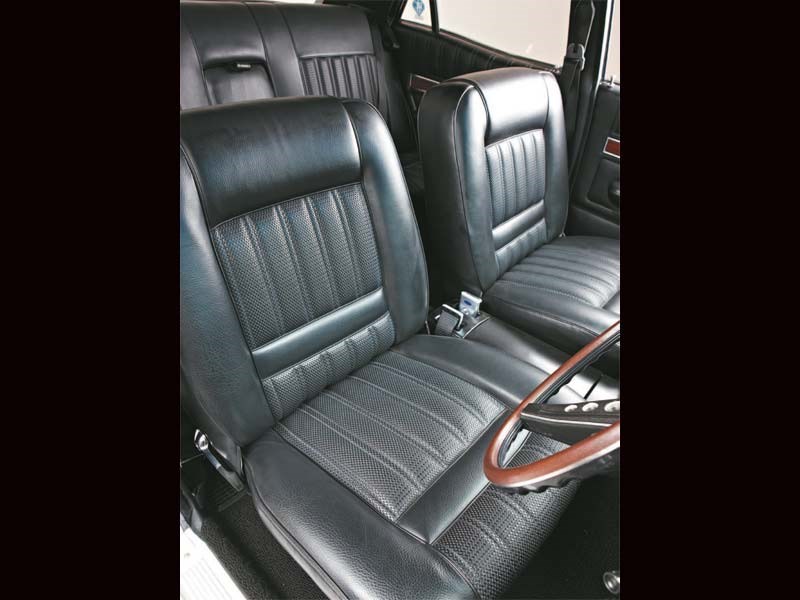 Ford Falcon XY GT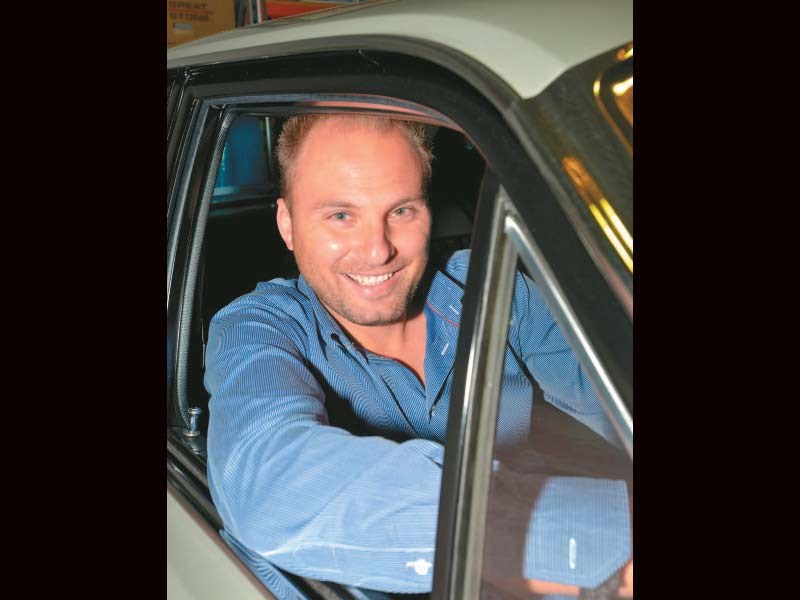 Ford Falcon XY GT

Young Melbourne architect Peter Rujanoski is sparing no expense in his quest to build the perfect XY GT
Ford Falcon XY GT
The blood runs Blue Oval blue through Peter Rujanoski's family. It all started when his immigrant father – fresh off a ship from Macedonia – got a job at Ford's Broadmeadows factory in 1971 fitting the chokes and 'shaker' bases to Falcon GTs. A few years later his mother also joined Ford and worked on the line fitting exhausts to XBs.
Standing in his Melbourne factory surrounded by his three Falcon GTs, two '66 Mustangs, (and ring-in Lamborghini Gallardo), Rujanoski recalls his childhood. "I grew up around these cars. My dad's first Ford was an XC Fairmont and my uncle still has these cars; we're quite involved in Fords," he says, but it's his immaculate restored XY GT that takes pride of place in this shiny stable. It's the culmination of everything he's learnt about restoring cars to date.
Cutting his teeth on an XD Fairmont, Toyota Corolla and Falcon XR8 Sprint during his uni days, it was a stint mopping the floors and detailing cars at Ford tuner, Herrod Motorsport, that turned him onto the value and style of Ford's immortal GTs.
Rujanoski noticed that new Australian muscle cars (HSVs, Tickfords and FPVs) devalued quickly but the old GTs he was polishing were going up in value, so he bought his first GT, an XB Coupe. Not long after, he bought his Quicksilver XY GT, right at the time when GT prices had hit the roof. A cool $100K only bought him a rolling shell and a stack of parts.
"Six years ago I was looking for an XY GT project and found this car stripped and sitting in the basement of a house," he says. "It's a November 1970 car, so it's an early build, and only 56 were painted in Quicksilver. It was first sold by Bib Stilwell Ford in Melbourne, and the original sticker is still on the back window. It had been in Queensland so the salt had got to it a bit and it  had the usual rust spots in the lower quarters and sills that had been repaired. It had never been smashed and I think I'm the fourth or fifth owner."
The successful 33-year-old architect and builder is the first to acknowledge he doesn't have great spanner skills and says he lacks the patience and the time required to restore a car, so he farmed out the work to experts while he stuck to sourcing new old-stock parts. He says that 70-80 percent of the car is new old-stock parts, like the spotlights, for which he paid $4000!
"A lot of people thought I was on drugs doing that but that's why it wins, because it's got really good bits on it. Items like the spotties separate the men from the boys in the show scene because a lot of people won't pay that [sort of money]."
While he may not be a mechanic, Rujanoski has an architect's eye for final detail and colour and he is pernickety in the extreme when it comes to his cars; he knows what he wants and pays good money to get the best craftsmen. But the elite show scene can be a little bitchy and Rujanoski has had his run-ins with trainspotters who, like him, will argue over a bolt.
"There are actually a few XW bits on it because Ford was using up XW parts when my car was built," he says. "A lot of people pick up on the bootlid because there are some different holes and brackets, and you can argue about that 'til the cows come home because one bootlid is different to another – I've seen unrestored cars built in the same month with different bootlids. People on the production line, like my old man – straight off the boat – would rather have gone to lunch than worry about a bootlid on a production car.
"My car is rebuilt exactly as it would have come out of the factory, it's 95 percent there. It won Best Restored XY GT and Best Display at the Brisbane GT Nationals and Best Restored XY GT at the Bathurst Nationals. At Bathurst someone said, 'Gosh, it looks like it was painted last week!' and I said it's been painted for six years. The car still looks fresh."
The gleaming paint was the work of the late Matt Land from Badland Bodyworks, who also did the bodywork along with Peter Tommasini from Classic Car Restoration. Carlo Laudani from Reservoir Trimmers retrimmed the interior in original vinyl, refurbished and rechromed the dash. The dash, steering wheel and console are genuine and even the windscreen is concours with the correct watermarks. Final assembly was done by the GT Shop.
Rujanoski likes horsepower and owns up to being a bit of a hoon in his youth so the stock output from the XY's 351 Cleveland was never going to be enough for him. He entrusted the big blue lump to a man he calls an "absolute magician", Danny Giggs. He was lucky, too, because when Giggs pulled the Clevo down he found it had not been opened since it left the factory, and all the original gaskets were still in place.
"Danny went 30 thou up, cleaned up the bores, installed roller rockers and a solid cam, cleaned up the heads and with extractors and a [bigger] Holley 780 it  made 520 horsepower at the flywheel on the dyno. For shows I put the original exhaust and carby back on, which suffocates the engine a bit but it's fine for shows and drives okay," Rujanoski says. The rest of the drivetrain is factory original, rebuilt and refurbished, with lower 3.5:1 gears in the diff for better acceleration.
Rujanoski is still searching for that last five percent that will make his XY GT untouchable in judging and the final 'up yours' to its detractors.
"You can always keep improving," he stresses. "Before the Bathurst Nationals I improved clips and moulds and bits and pieces here and there and out of 600 points it scored 580, so it's up there. I'm a perfectionist, everything's got to be right. I appreciate unrestored cars, and obviously they're worth more because you can't replicate that, but it does my head in when I see some pitting on chrome or a blemish here and there. I don't drive them much but when I do look at my cars I want to look at them fresh."
This beautiful Ford Falcon XY GT owes Peter Rujanoski around $230,000 and he estimates its current market value at $190,000 but he says he won't sell it unless he can get his money back. And if someone were to offer him $230,000? "I'd buy another HO," he laughs, then points to the XA GT RPO shell bolted to a rotisserie in the corner, his next project.
"The Lime Glaze RPO is going into the shop soon,' he says. "It's a pretty rare car, one of only nine, all matching numbers, all original panels, and it has to be ready by February 2014 for the All-Ford Day in Geelong. It'll be as good as the XY if not better." And that's saying something.

IT'S MINE!
Peter Rujanoski has an enviable fleet for such a young bloke: The XY GT and XW GT-HO Falcons and an unrestored XA GT RPO, a '66 Mustang convertible, '66 Mustang Fastback, Australian-delivered 356 Porsche Speedster, Lamborghini Gallardo convertible and his latest aquisition, a windowless XW Falcon panel van! His daily driver is a current E350 Merc coupe.
He's a hard-nosed businessman but is clearly emotionally attached to his XY. "I like the XY more than my XW HO, it's just a more refined car," he says. "I like the shaker, I like the way it moves when you rev it, and I think the XY is a better looking car." But, sadly, he doesn't get much time behind the wheel of his cars.
"There's no excuse, I should drive these cars now and then but I don't have the spare time," he shrugs. "The XY is not even registered. I tilt-tray it to shows and they call me the Trailer Queen. But I love cars, they're rehab for me. After a hard week's work I come in here and just switch off. I might wash them or take them 'round the block, then the boys will come over and we'll have a few beers.
"I'll probably start driving the XY after the Melbourne GT Nationals in a couple of years. [But] I'd rather drive the Gallardo, frankly. Why would you want to drive an old Falcon when you've got that (points to Lambo)? I don't have much time so when I decide to drive something, I drive it."
SPECIFICATIONS
Ford Falcon XY GT
Engine: 5763 cc V8, OHV, 16v
Power:  224kW @ 5400rpm
Torque: 515Nm @ 3400rpm
Gearbox: 4-speed manual
Brakes: discs/drums (f/r)
0-97Km/h: 6.4sec (claimed)
Top speed: 217km/h (claimed)
Price: $4250 (new)
*****
More reviews:
> Bathurst Legends: Falcon XY GT-HO Phase III review here
> Owner's Resto: Falcon XY GT Van review here
> Buyer's Guide: Falcon XY Fairmont (1970-72) review here
Search used:
>> Search Ford Falcons for sale
Unique Cars magazine Value Guides
Sell your car for free right here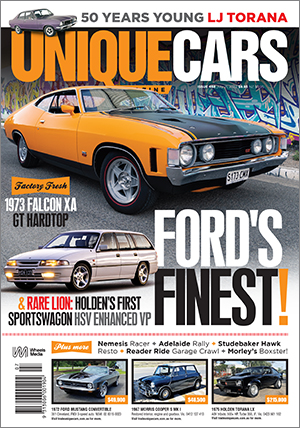 SUBSCRIBE TO UNIQUE CARS MAGAZINE
Get your monthly fix of news, reviews and stories on the greatest cars and minds in the automotive world.
Subscribe