Bathurst legends Pt.1: Ford Falcon XR GT
---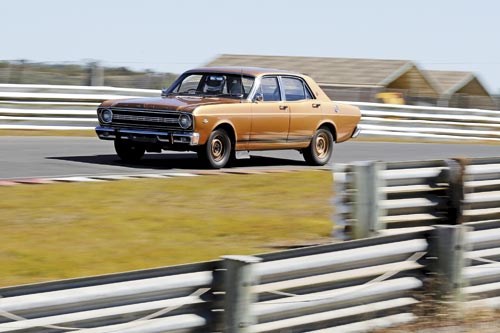 Bathurst legends - Ford Falcon XR GT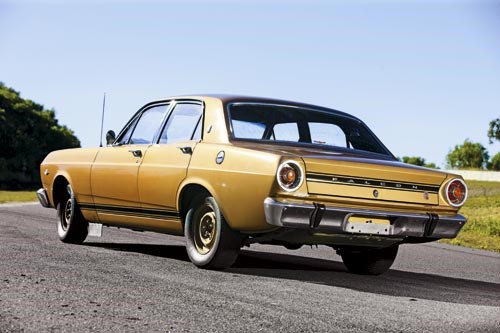 Bathurst legends - Ford Falcon XR GT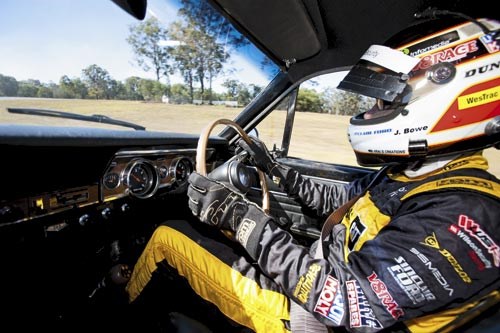 Bathurst legends - Ford Falcon XR GT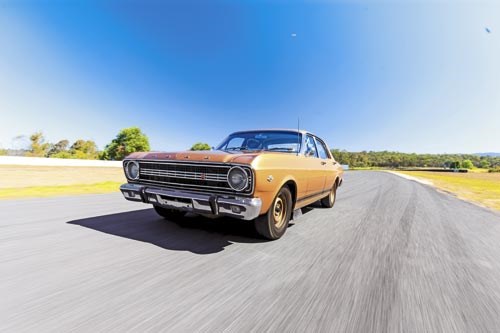 Bathurst legends - Ford Falcon XR GT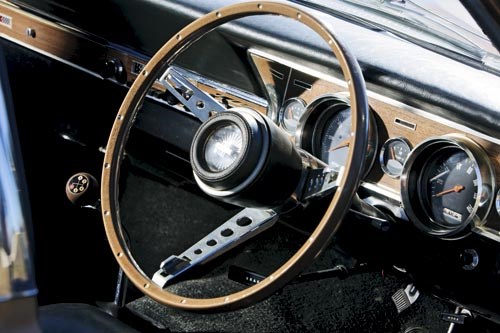 Bathurst legends - Ford Falcon XR GT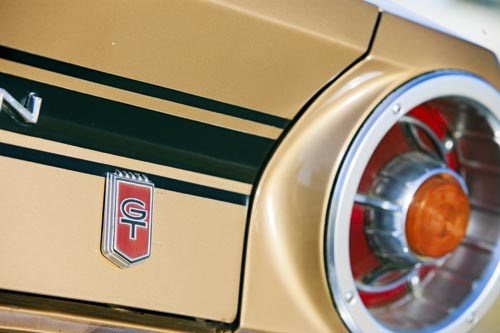 Bathurst legends - Ford Falcon XR GT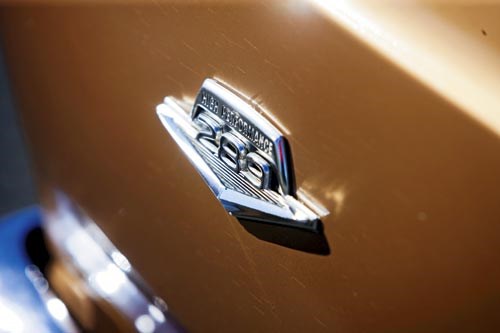 Bathurst legends - Ford Falcon XR GT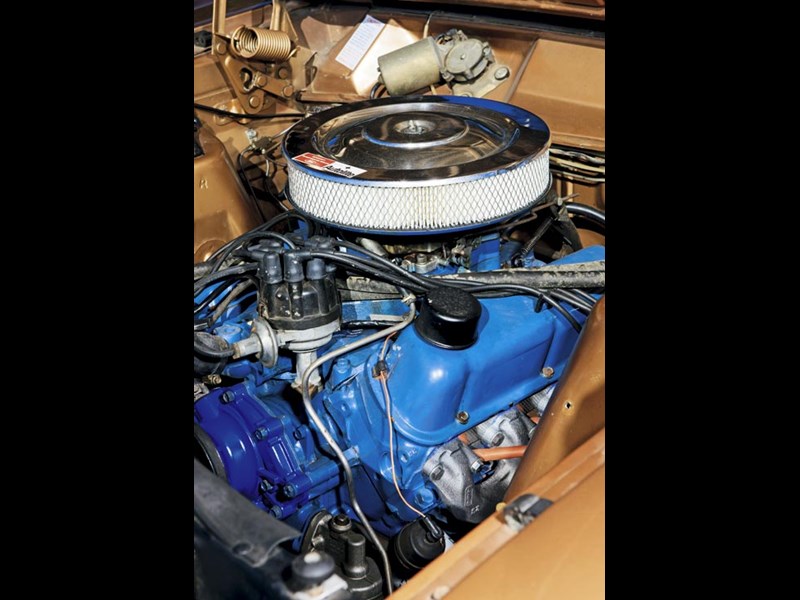 Bathurst legends - Ford Falcon XR GT

Bathurst legends - Ford Falcon XR GT: Part 1 of our series on Mount Panorama hero cars.
Ford Falcon XR GT
What's with the ring-in Ford?" The question came in response to a photo Ponch posted on our Facebook page showing our assembled Bathurst racers. It was a fair comment - in comparison to the brightly-liveried, pumped-up race specials surrounding it, the humble gold XR GT looked conspicuously ordinary.
But that's the point. Back in '67, when the XR Falcon GT made its first appearance at Mount Panorama, production car racing really was just that. The modified Group C Improved Production Touring Cars that were battling for the Australian Touring Car Championship at the time had no place on the Bathurst grid.
Bathurst cars ran under the much more tightly-controlled Group E Series Production regulations. Modifications were extremely limited and homologation requirements for 1967 required 5000 cars to have been produced internationally or 500 to have been produced locally.
Ford's new XR Falcon GT cleared that hurdle and seven examples of Australia's first hero car lined up on the grid. Leading the charge were the three cars entered by Ford Australia, driven by Leo and Ian 'Pete' Geoghegan, Harry Firth/Fred Gibson and Bob Jane/Spencer Martin.
Fred Gibson had finished second the previous year in a Mini Cooper S and now found himself in a prime position to go one better in '67.
"I didn't meet Harry until the Friday night before Bathurst,' recalls Gibson. "I met him at his hotel room and we discussed what we were going to do. One of the things I said was, 'Harry, how are we going to go? Will we be competitive?' He said, 'We'll win the race' and I thought, 'Hmmm, that's pretty confident!'"
Firth was optimistic that the power of Falcon's 4.7-litre V8 - crucial on Bathurst's long straights and steep inclines - would easily account for the challenge provided by the Alfa Romeo 1600 GTVs driven by Doug Chivas/Max Stewart and Kevin Bartlett/Laurie Stewart (although Bartlett's best qualifying effort was a mere 0.5sec slower than Ian Geoghegan's pole time). Firth also believed his car preparation skills would give Gibson and his team the upper hand over the other works Fords.
"Harry had done a lot of brake pad development," recalls Gibson. "I think the brake pads and shoes were pretty special. Even though the shock absorbers had to look stock, I'm sure Harry got shocks made by Monroe-Wylie at a lot heavier rate than anyone else would've had and I think the engines were blueprinted. They were very well-prepared."
Due to a timing error, the Geoghegans' number 53 car greeted the chequered flag first, despite Gibson having passed the finish line six seconds prior. With confusion sorted and the mistake rectified, the amended results declared Firth/Gibson the winners from the Geoghegans, with the Alfa GTV of Chivas/Stewart completing the podium.
So began a new era in Australian motoring. The XR GT's success created a template for Australian performance cars that continues to the present day. It also had a big effect on a young John Bowe. "The XR GT really moved the goal posts," opines JB, "No longer would four-cylinder Minis and Cortinas be in contention because then Holden built the 327 Monaro and it started that whole bigger engines and more power thing." A four-cylinder car would win Bathurst again, but we'll come back to that in a couple of decades.
I grab JB's thoughts as he steps from the Bowdens' XR: "Every time I drive an XR GT I think how nice a car they are," he enthuses. "It's a good thing that they didn't have much tyre grip because you would've fallen off the seat [and] I can't imagine how they stopped them because their brakes are, by today's standards, non-existent. The driving style back in those days was conservation."
"Tell Bowey to get stuffed," laughs Gibson. "We weren't in conservation mode because we were battling the other two works cars. I was driving around and thought we were going okay and Harry leant over the wooden fence and waved me on to go faster! It's amazing how you can work yourself harder to go faster and not work the car any harder, that was an important thing I learnt from Harry."
Just how radically the XR GT changed the production racing landscape can be seen in the results of the 1968 Bathurst race. Holden's svelte new Monaro GTS 327 filled every spot on the podium, with the highest placed Falcon, the XR GT of Ken Stacey/Bruce McIntyre, back in seventh after Ford's new XT GTs suffered a litany of problems.
JB sums up the situation: "Back then 'Win on Sunday, sell on Monday' actually worked. Each year, if you wanted to do well at Bathurst, the manufacturers had to do some upgrades and improvements. You can honestly say that because of Bathurst we ended up with better cars, no question."
Thanks to the Bowden Family, Terry Ashwood, and Lakeside International Raceway
1967 Ford XR Falcon GT career highlights
· 1967 Gallaher 500 - 1st (Gibson/Firth)
· 1967 Gallaher 500 - 2nd (Geoghegan/Geoghegan)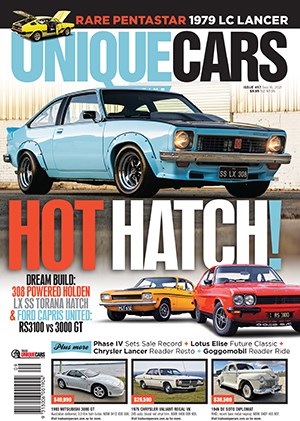 Subscribe to Unique Cars Magazine and save up to 42%
Australia's classic and muscle car bible. With stunning features, advice, market intelligence and hundreds of cars for sale.
Subscribe