Shelby Cobras: AC 289, 427 & 427 S/C
---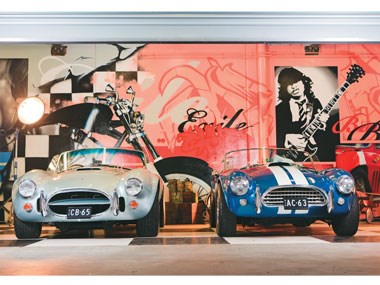 AC Cobra 289, 427 & 427 S/C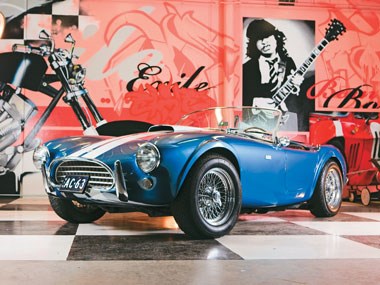 AC Cobra 289, 427 & 427 S/C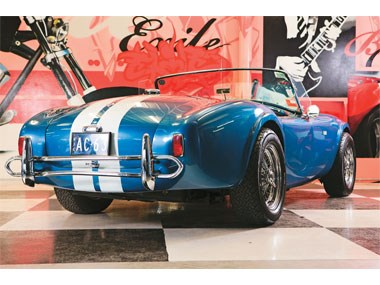 AC Cobra 289, 427 & 427 S/C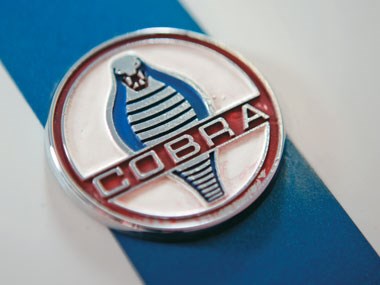 AC Cobra 289, 427 & 427 S/C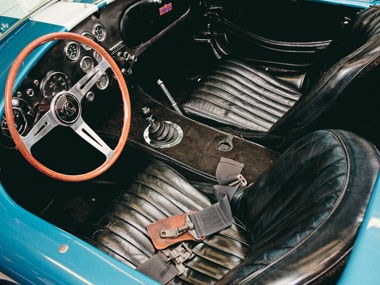 AC Cobra 289, 427 & 427 S/C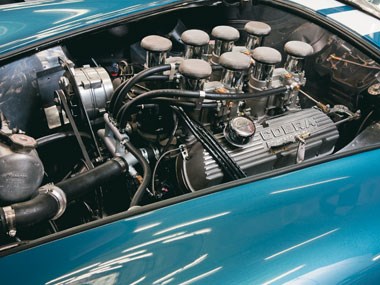 AC Cobra 289, 427 & 427 S/C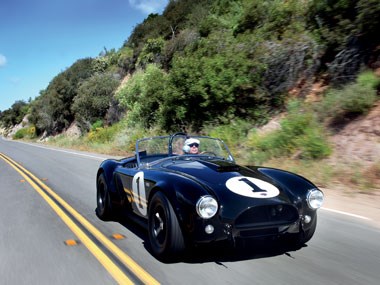 AC Cobra 289, 427 & 427 S/C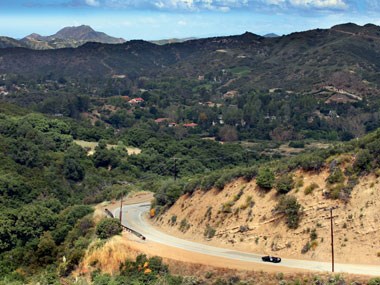 AC Cobra 289, 427 & 427 S/C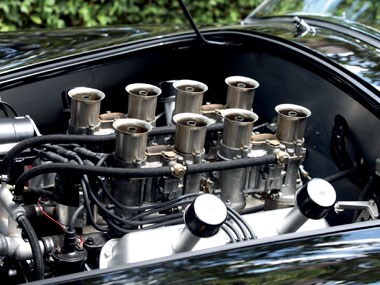 AC Cobra 289, 427 & 427 S/C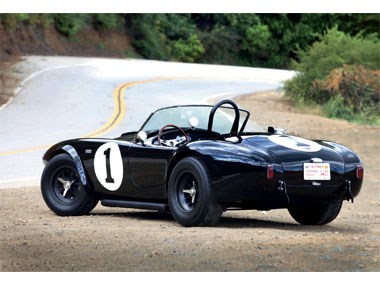 AC Cobra 289, 427 & 427 S/C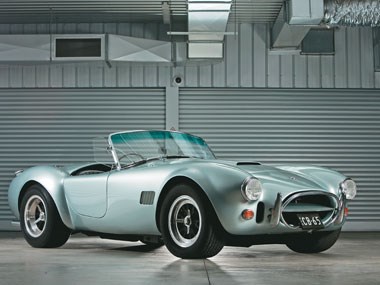 AC Cobra 289, 427 & 427 S/C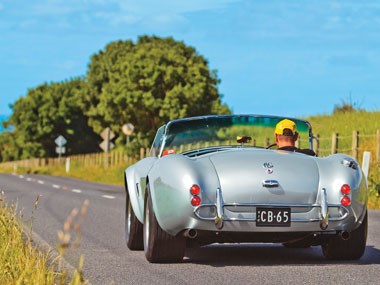 AC Cobra 289, 427 & 427 S/C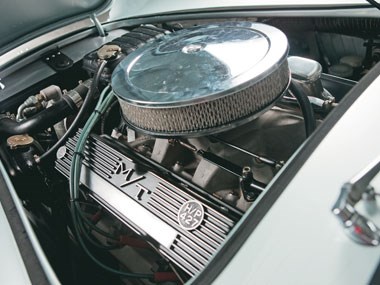 AC Cobra 289, 427 & 427 S/C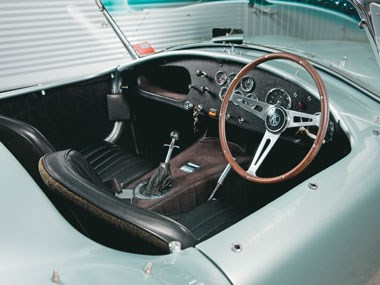 AC Cobra 289, 427 & 427 S/C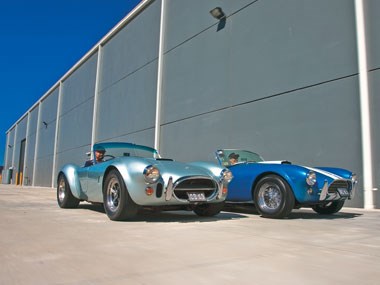 AC Cobra 289, 427 & 427 S/C

Texas trilogy: Shelby's AC cobras rewrote the rule book in the '60s by injecting yank drag-strip grunt into a gentile Brit roadster. We drive three of the best and grab race aces John Bowe and Jason Richards for an opinion.
Shelby Cobras: AC Cobra 289, 427 & 427 S/C
Carroll Shelby was well known in British racing circles after winning the Le Mans 24 Hours in an Aston Martin DBR1/300 in 1959. So when a letter from Shelby arrived at AC Cars in England in 1961 proposing he re-engineer an Ace chassis to accept a Ford V8, AC was immediately interested.
AC shipped its first modified chassis (#CSX2000) to Shelby in February '62 and a 260-cube Ford V8 was installed. Shelby had a dream about calling the car 'Cobra'.
Painted pearlescent yellow and shown at the New York Motor Show, orders flooded in - Shelby American was in business. The show car was converted into competition spec and homologated for the Over 2.0-litre FIA class and Cobras began an amazing run of racing success in the US after Dave MacDonald and Ken Miles finished first and second at Riverside in early '63, beating the more fancied Corvette Sting Rays.
A year later, Shelby American entered a 7.0-litre Cobra prototype at the Sebring 12-Hours and beat the Ferrari GTOs. This was big news. Soon after, Cobras defeated Ferrari at Le Mans, where a 289 raced by Dan Gurney/Bob Bondurant finished fourth and won the GT class. The 427 Cobra was launched at Riverside in January 1965 alongside Shelby's newest creation, the Mustang GT350. By this time, though, Shelby had a new focus - the Ford GT40 and Henry Ford II's obsession with beating Ferrari at Le Mans - so when FIA homologation problems hit his 427 Cobras, Shelby stopped racing them. He continued to build street and race roadsters until 289 Cobra production ceased in 1965 and the last 427 Cobra was built in March '67.
But by then, the Cobra legend had already been writ large. Hell, it was even blamed for the UK introducing a 70mph speed limit after a Cobra Daytona Coupe, being tested for Le Mans, was clocked at 186mph (299km/h) on the M1 motorway!
So, strap in. We're about to drive three of the rarest Cobras in the world, valued in the millions, and salute a Texas chicken farmer turned racing legend, Carroll Hall Shelby.
AC COBRA 289
Carroll Shelby's no-nonsense Texas nous resulted in a lightweight racer that burned up racetracks on both sides of the Atlantic.
The British AC Ace was a pretty roadster powered originally by AC's own, anaemic 70kW 2.0-litre straight six, which was replaced in 1956 by an 89kW 2.0-litre Bristol six, and then, briefly, a 126kW 2.6-litre Ford Zephyr-derived six from 1961. But it was a slow seller and only 37 were built over two years. Enter Shelby and his idea about dropping a V8 into the Ace.
Powered by Ford's compact 289 cubic-inch Windsor V8, Joe Calleja's 1963 Mk II Cobra mixes European style (wire wheels) with Californian drag racing grunt.
"Cobras are about my favourite things in the world. I call them MGs on steroids," Calleja beams. "I've still got a very early Robnell Cobra [Australian replica] that I bought in '93. I was building a Shelby collection [he has a '65 Mustang GT350, '66 Mustang GT350, '67 GT500 and '68 GT500 KR] and Chris Bowden, who helped me put the collection together, knew the guy who owned the 289."
Our John Bowe gets a little nostalgic as he sits in Calleja's beautiful Cobra. "I remember seeing one at Longford when I was a kid, driven by Ron Thorpe. It was the only one ever raced there in its original guise," he says. "Before the Cobra came along, early E-Types were the racing kings, then the Ferrari GTO, but as soon as the Cobra arrived on the scene, it ruffled their feathers because while it might be raw, it fair gets going!"
Calleja's car - chassis #CSX2105 - has had nine owners, the last three Australians, and it arrived here in 2003 equipped with its original Holley 715 carburettor, which Calleja has changed to a classic downdraft Weber set-up.
"These are very basic cars - they haven't got any creature comforts," JB says after a red-blooded fang. "Like all cars of the period, it's got gauges everywhere with no thought to where they are placed and they're probably not that accurate. But it has a nice driving position and the relationship to the big wood-rimmed steering wheel is good. The pedal area is quite small, though, and your feet get very hot.
"In true American fashion it starts nicely and with a pipe out each side, it sounds great. When you give it to it, I reckon you can hear it four suburbs away! You've got eight carby throats sucking and the exhaust going off, and you can imagine yourself at Sebring in 1966.
"I think the Ford small-block redefined the American V8 engine. It was compact, light, and ended up in so many great cars. 'Powered by Ford' really meant something in the '60s."
With almost twice the power of the final six-cylinder Ace, you'd expect the Cobra's chassis to be easily overwhelmed - despite suspension refinements made by AC. And pushed hard, that's exactly what happens, although it's in slow motion for someone with JB's driving skill.
"Its power-to-weight ratio is very good and it wheelspins and snakes around," JB laughs. "You turn it into a second-gear corner and it has quite a nice feel. Then it gets a bit of understeer and when you bring the throttle into play, it starts to wiggle its arse like Humphrey B. Bear. It wants to break traction really easy - not into a full-blooded slide, but the chassis and LSD are trying to cope with the traction loss."
That said, JB praises the Cobra's light steering, its gearbox and compliant ride and is surprised that it's so docile to drive in the 'burbs. "It's light and has a flexible engine. You could drive it every day," he says.
"The brakes are quite reassuring but I'm sure if you used them too hard for too long, they'd run out of stopping power because the discs are very small - a new Mini would have bigger brakes."
Jason Richards agrees: "Obviously, they are physically harder to drive than modern cars but it actually wasn't too bad - it's a very driveable car. I never took it to its limit so it's hard to tell about the handling, but they're famous for their engines more than their stopping ability, aren't they?"
And that's how JB likes 'em - original, with all their foibles. He doesn't rate retro-tech - old cars updated with electronic gizmos like ABS or fuel injection. To him that is bastardising the brand and his memories of classics like the Cobra."I don't see the point," he shrugs, gesturing towards the 289. "This is a genuine '60s American muscle car."
SPECIFICATIONS
1963 AC Cobra 289
ENGINE: 4728cc Ford V8, OHV, 16v
POWER: 202kW @ 6000rpm*
TORQUE: 365Nm @ 3400rpm*
 
GEARBOX: 4-speed manual
BRAKES: disc/disc
WEIGHT: 920kg
0-97km/h: 5.7sec
0-400m: 14.0sec
TOP SPEED: 224km/h
PRICE: US$5995 (1963)
* Holley carburettor
AC COBRA No. 2
It's early on a Sunday morning and Bruce Meyer's mean black Cobra roadster is tucked away in his Beverly Hills garage. It may look like an FIA racer now but 48 years ago, it was finished in gleaming red with twee wire wheels and 260ci Ford power.
Continuous development and a meticulous restoration has resulted in its present dramatic, Darth Vader specification: black paint with weathered black leather and black Halibrands is the coolest look. Shelby's bold autograph on the glovebox jars, but the famous Texan is a good friend of Meyer.
It would have been appropriate to head to Shelby's first base in hot rodder Dean Moon's workshop in Sante Fe Springs, but we're headed for LA's fabled passes in the Santa Monica Mountains. Steve McQueen loved the twisty climbs of Mulholland Drive, Topanga Canyon and Stunt Road and I've dreamt of driving in his wheel tracks. And if you were a road tester in 1962 and Shelby offered his prototype Cobra, CSX2000, these were the roads to head for. This car is Cobra number two: CSX2001!
The Weber-throated 289 cracks into life but the locals are amazingly tolerant of Meyer's noisy toys. Still, he doesn't hang about. With short pipes, the Cobra sounds epic as it blasts along and we chase a group of bikers up Mulholland Highway. It's a perfect place to live out Targa Florio fantasies.
Meyer pulls over and offers me the driver's seat: "I've driven this road many times. It'll be great just to watch and hear the Cobra go," he grins.
The first impression is the heavy clutch, but that's soon forgotten thanks to the shattering performance. Most of Stunt Road is smooth, so there are no worries about unleashing its gut-jarring punch. On Avon radials, the chassis tends to buck and weave over bigger ridges and cracks, but the Cobra always feels taut and the steering is sharp and superbly weighted.
It demands respect for sure, yet with smooth direction it's an obedient beast. Under hard braking it can get squirrelly, so it's best to avoid surprises, but at least the Cobra's discs have meaty bite in an emergency. Pushed harder, I'm sure the contest between driver and chassis would demand greater nerve and stamina, but it doesn't take the talent of Dan Gurney to produce a smile as you roar from bend to bend. The straight-line traction when matching power and gears to avoid torched rubber is addictive.
Cobra chassis CSX2001 was first ordered by Ed Hugus, Shelby's first official distributor, who installed a 260ci Ford engine. The original paint scheme was red with black leather and first owner Richard Milo who "tired of having his ass frozen off" in the raw roadster soon traded it for a new Porsche. The next owner was Lloyd 'Lucky' Casner, an enterprising Florida Cadillac dealer who later founded the Camoradi race team.
Casner had the idea of racing '2001' in Europe and the Cobra was sold to French driver Jean-Marie Vincent, who was frustrated by the car's pace at a Le Mans test day. The 4.2-litre Ford engine didn't have enough grunt and the worm-and-sector steering didn't help his confidence. Vincent had heard about Shelby test driver Ken Miles testing a rack-and-pinion set-up, which transformed lap times, so he asked for a conversion as part of the car's Le Mans preparations.
Further improvements in 1964 included a race-spec 289ci engine, anti-roll bars, bigger brakes, competition hubs, Koni dampers and a long-range 136-litre fuel tank. The body was extensively modified with a bigger bonnet bulge for the Webers and a wide slot was cut into the nose to improve cooling. A meaty set of Halibrands replaced the original wire wheels.
Vincent's Cobra was ready to line up beside a full team of Daytona Coupes for the Tour de France but, like all of Shelby's squad, he failed to finish. By 1968, this Cobra was being blasted around Morocco before being returned to Europe in '74. Meyer first saw CSX2001 in 2005 and after driving it on a few European events, he shipped it home for a rebuild.
"I've loved Cobras since watching them at Riverside in the '60s," he says. "Seeing them blast round turn six left an indelible impression." Little wonder that witnessing them race fired Meyer to acquire his own dream machine.
SPECIFICATIONS
1962 AC Cobra 289
ENGINE: 4728cc Ford V8, OHV, 16v
POWER: 280kW
TORQUE: a truckload...
GEARBOX: 4-speed manual
BRAKES: discs (f/r)
WEIGHT: 900kg (approx)
 
TOP SPEED: Bloody fast!
VALUE: You don't want to know...
AC COBRA 427
Carroll Shelby's small-block Cobra had been a runaway success but by 1965, he knew the 289-cube V8 wouldn't be enough to stay competitive against Chevrolet's Grand Sport Corvette in US sports car racing and Ferrari's 250 in the FIA GT series in Europe.
Ford had the firepower in the form of its 7.0-litre 'side-oiler' V8 but in order to homologate 100 427s for FIA GT racing, Shelby was forced to produce road versions, as well as racers, to get the numbers up - hence 427 S/C (Street/Competition). But Shelby didn't meet the homologation target and his team never raced the 427, although privateers successfully campaigned them into the '70s. A financial failure, the Mk III was discontinued in '67 and the most fearsome Cobra of all became very rare.
Joe Calleja's 427, chassis #CSX3150, has an interesting history. AC built it in 1965 and shipped it to the US where Shelby fitted the 427 V8 and Top Loader gearbox and beefed up the chassis, then shipped it back to Ford Advanced Vehicles (FAV) in the UK. They painted the car red for its debut at the 1966 Brussels Automobile Show, after which it was sold. The first owner painted it green, then sold it in 1973. The new owner had the car converted to right-hand drive by Brian Angliss (of Autokraft Cobra replica fame) and repainted blue. The next owner was an Aussie who reportedly paid $35,000(!) for it in 1979. It was sold again in 2005 and returned to 'Brussels red'.
"I went to the 2011 Longford Revival and Rob Sherrard had a collection for sale," Calleja recounts. "I saw the Cobra, made an offer - it was right place, right time."
It's pretty hard to impress JB but the big-block Cobra got under his skin. "This is when Cobras turned into monsters," he grins, patting the 427's voluptuous flanks. "The minute you turn the ignition key you know it's got a big engine. It turns differently on the starter motor and when it catches, the engine note is deeper, more guttural, more racer. I've driven replicas before and some are terrific and some are terrible so to drive a real 427 Cobra was fascinating. Even though it's physical size is the same as the 289 - apart from the guards - it feels about a third as big again when you drive it, and that's down to the engine.It's got so much torque it'll drive away on idle, it's so ballsy. When you get into it, the bum squats, the nose comes up, and off it goes. It's a brute."
Built primarily to race, the 427 isn't exactly an ergonomic triumph. Its cabin is small, with tight bucket seats, the pedal area is cramped and hot, the large steering wheel cumbersome and the shifter strange.
"It's got a Top Loader four-speed and unlike the 289's, which comes straight up through the floor, the shifter is angled forward because the engine and 'box are set further back in the chassis.
"The Top Loader is an iconic gearbox but it's not easy to use. You have to pause between ratios and feel the gears - you can't slide it through like a Ferrari. You have to be precise."
Add to that a heavy clutch and steering and Bowe reckons it would have been a very physical car to race. "[Legendary Shelby driver/engineer] Ken Miles would have been in a lather of sweat after racing one at Riverside," JB says. Jason Richards concurs on the ergonomics. "It's amazing to sit in these cars, but you wouldn't want to be a big bloke," he smiles. "The steering wheel is quite big and gets in your way. You need it for leverage and you tend to shuffle it at low speeds. You can't steer it without shuffling."
Massive power and torque can magnify bad handling traits, JB says. "It's handling is similar to the 289's, just more pronounced. It understeers more mid-corner, once you get the front tyres loaded, because there's more weight over the front axle.
"And under throttle it doesn't wiggle like the 289 as it breaks traction - it slides. But it was quite progressive and goes from slightly more than moderate understeer to slightly more than moderate oversteer with a flex of your right foot.
"The fact that there's thousands of 427 Cobra replicas around the world shows how popular they are but they're a bit like copy watches - this is the real thing."
SPECIFICATIONS
1965 AC Cobra 427 S/C
ENGINE: 6963cc Ford V8, OHV
POWER: 317kW @ 6500rpm
TORQUE: 650Nm @ 3500rpm
GEARBOX: 4-speed manual
BRAKES: disc/disc
WEIGHT: 1035kg
0-100km/h: 4.5sec
0-400m: 12.2sec
TOP SPEED: 265km/h
PRICE: US$6995 (1965)
Unique Cars magazine Value Guides
Sell your car for free right here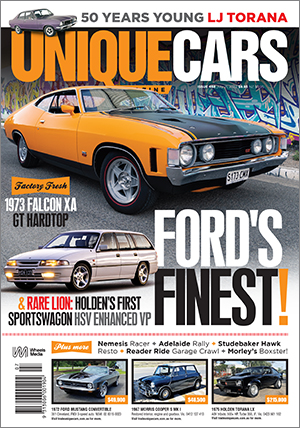 SUBSCRIBE TO UNIQUE CARS MAGAZINE
Get your monthly fix of news, reviews and stories on the greatest cars and minds in the automotive world.
Subscribe