Holden VB Commodore rally car (1979) Review
---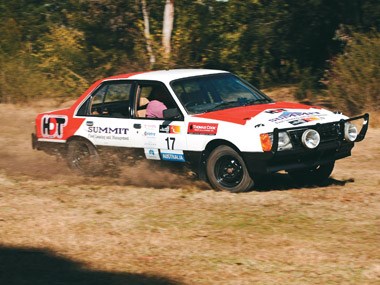 1979 Holden VB Commodore rally car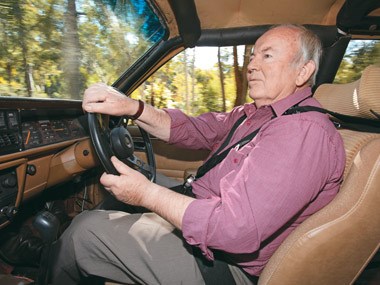 1979 Holden VB Commodore rally car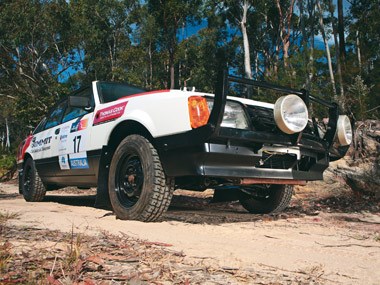 1979 Holden VB Commodore rally car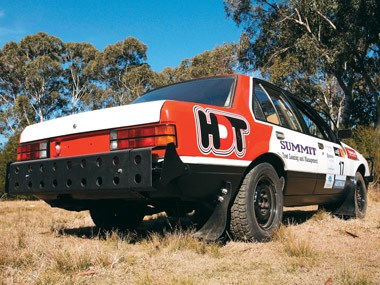 1979 Holden VB Commodore rally car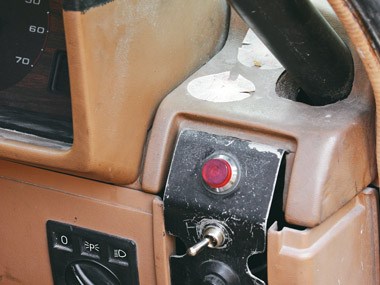 1979 Holden VB Commodore rally car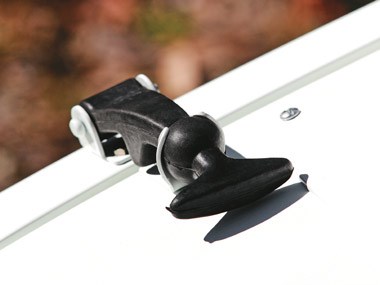 1979 Holden VB Commodore rally car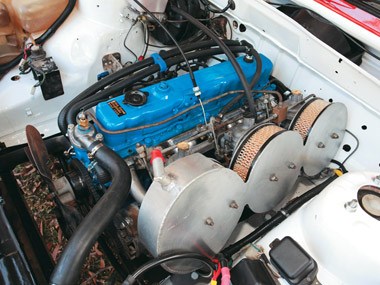 1979 Holden VB Commodore rally car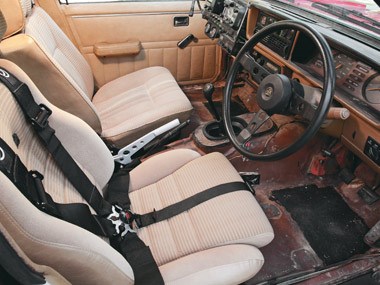 1979 Holden VB Commodore rally car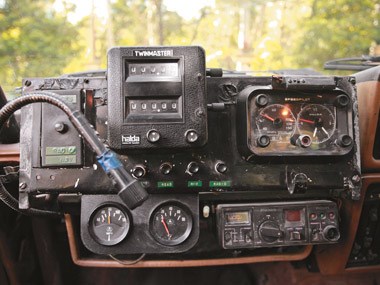 1979 Holden VB Commodore rally car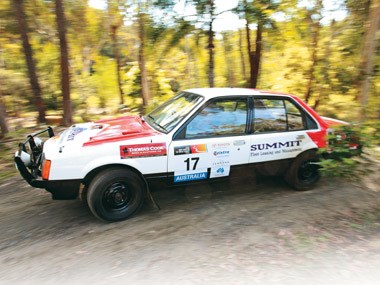 1979 Holden VB Commodore rally car

Together again: they survived Australia's toughest-ever rally together and went their separate ways. Nearly 30 years later, Barry Ferguson is reunited with a legendary rally car.
1979 Holden VB Commodore rally car 
It's rare for a rally driver to be reunited with a car he has driven, particularly when the length of the separation spans a few decades. Rally cars, more than any other kind of competition car, are disposable items, usually stripped of useful parts and consigned to the scrap heap after they have performed the job they were built to do.
Thankfully, not so in the case of nine times NSW champion driver Barry Ferguson and the VB Commodore he drove in the notorious 1979 Round Australia Repco Reliability Trial.
Ferguson, with team mates Wayne Bell and Dave Boddy, finished second in a winning trifecta achieved by Holden's newly released Commodores, headed only by winners the late Peter Brock, Matt Philip and Noel Richards. Completing the crushing 1-2-3 Holden clean sweep were internationals Rauno Aaltonen, Shekhar Mehta and Aussie navigator Barry Lake.
The Repco Trial is regarded as the toughest round Australia event ever run. Brutal roads and impossible time schedules made the two-week, 20,000km event a motoring nightmare, with only 13 of the original 180 starters completing the full course.
After the celebrations and the usual round of dealer showroom exhibitions, the Ferguson Commodore returned to Holden head office and was quietly sold off to a willing buyer who wanted to continue using the car in NSW rallies. As far as Holden was concerned Commodore no.17 had done its job, and was surplus to requirements. The winning 05 Brock car was inevitably the ongoing star of the show.
New owner Col Parry engaged Wayne Bell to drive the Ferguson Commodore in various events over a two-year period, running in Repco Trial spec. The combination enjoyed some success including a second placing in a NSW Australian Rally Championship heat.
Parry then decided to give the Commodore a performance boost by fitting an alloy Chevrolet V8 engine, which produced around 680hp (507kW) at 8000rpm. According to Bell the car was virtually undriveable on gravel. "We called it the furrow digger. All it did was dig huge trenches in the dirt roads. It was quick though, it was timed officially on Watagan Road in a rally in the forests south of Newcastle at 230km/h."
The Commodore was meticulously returned to Repco Trial spec by Col Parry, and sold to Roger Wells, who unfortunately became ill shortly afterwards and placed the car in storage in the backyard of his semi-rural property. After Wells' death it remained there, untouched, for another 19 years.
Although Barry Ferguson occasionally wondered what had become of the Commodore, it was not until 2006 that his son Peter became determined to find its whereabouts, in spite of Barry's comments that it was a waste of time.
GUESS WHAT'S IN THE SHED
Coming across the former Wells' phone number while looking through some papers, Peter rang and spoke to the current resident of the former Wells' property. When asked if there was a Commodore out the back somewhere, he replied "hang on a tick mate, I'll have a look". After a short pause, the voice said "yeah mate, she's still here". Peter hot-footed it to the property, confirmed that the car was in fact Barry's Repco Commodore, and called his dad, who lost no time in getting to the address.
Barry's reaction to seeing the car again, still in its Repco Trial Marlboro Dealer Team livery, is understandable: "For once in my life, I was speechless. Memories came flooding back, it was very emotional. The paintwork was faded, but the original Halda Speed Pilot and Twin Master were still in place, the spare tyres, brand new, were still mounted on the rear bulkhead; everything was just as it was when the car finished the Repco."
After brief negotiations with Mrs Wells, who was now living on the NSW south coast, Barry had his Repco car again. The difference was, this time he owned it.
With the announcement of the Red Centre to Gold Coast Trial, a 7500km event to be run September 8-20 this year, Ferguson decided that this would be an ideal comeback for the old Repco warrior. Barry's aim was to have the Commodore start the rally in the same condition it had been at the start of the Repco Trial.
Inevitably, the restoration of the Ferguson Commodore took more time than expected, so it was getting perilously close to the start of this month's Red Centre to Gold Coast Trial before Unique Cars had a chance to see the car and have a short drive. We arrived for the photo shoot to find the Commodore resplendent in a new coat of paint, but sporting signage from major sponsor, Summit Fleet Leasing and Management, instead of the now politically incorrect Marlboro signage.
The car is immaculate, having been taken back to bare metal before being resprayed. When the body was stripped there was minimal rust, even in the usually vulnerable side sills. Barry Ferguson puts this down to the car having stood on a concrete slab for many years in the open, minimizing the moisture that storage on grass or damp earth or under overhanging trees would have produced.
Bodywork done, the mechanicals were dismantled and inspected. The engine was in perfect condition, with no measurable cylinder bore wear, which can be attributed to the paper element air filters on the triple Stromberg CD carburetors.
The gearbox and diff were stripped, fitted with new oil seals and reassembled. Even the original shock absorbers were rebuilt rather than replaced.
TURNING BACK THE CLOCK
The interior is very much 1970s rally car, with a Halda Twin Master distance recorder and a Halda Speed Pilot (to record the average speed of the car while travelling) mounted side by side in front of the navigator. On the same panel are a fuse box, a map light and a UHF radio. Gauges for water temperature and oil pressure allow the navigator to keep a check on things while the driver is busy, although the original instruments still operate.
Surprisingly the front seats are standard VB Commodore, the Repco Trial crew having seen no reason to change them. An advantage of the relatively flat seats compared to the high sided buckets that are normal in a modern rally car is that it is easier for the navigator to slide out to open gates, a fact Ferguson took into account for the Red Centre to Gold Coast Trial, which has over 150 gates for crews to negotiate.
The proud new owner then took the wheel for a short test session on a private rally track near Sydney. This was the first time Barry had driven the Commodore on gravel in its restored form, and his comment was "this feels right".
Then it was our turn for a brief drive. Very conscious of the fact that the Trial starting date was close, and that any mishap would not be welcome, I treated the Commodore gingerly, but a brief drive was long enough to gauge its ability as a rally car. I drove a Peugeot 504 diesel, which had the performance of a tortoise on valium, in the Repco event and had memories of the Commodores occasionally flashing past on transport stages at what seemed like warp speed.
The six-cylinder engine is sweet, and pulls strongly from low revs, so it's rarely necessary to exceed the 5000rpm limit. Second gear is very flexible, the car spinning rear wheels from low speed. The Detroit Locker differential locks immediately on even moderate acceleration, giving good traction, albeit accompanied by a few strange clunks and bangs from the rear end. Steering is not power assisted - "just something else to go wrong" according to Ferguson. Although heavy-ish at low speed it feels fine on gravel.
The Ferguson Commodore gives the impression of being a simple, strong, business-like rally car. In its refurbished form it's ready to tackle its first big job for nearly 30 years. The car and its owner are ready for the challenge, and it would be no surprise to again see a Commodore among the top placings with Barry Ferguson spraying the champagne.
SPECIFICATIONS
1979 Holden VB Commodore rally car
BODY:  four-door sedan
WEIGHT: 1350kg
ENGINE: 202ci (3308cc) six-cylinder with triple 1.5 Stromberg CD carburetors
POWER/TORQUE: 135Kw @ 5000rpm/293Nm @ 3500 rpm
GEARBOX: 4 speed manual
REAR AXLE: 3.55 ratio with Detroit locker centre
SUSPENSION: McPherson strut with Bilstein inserts (f). Trailing arms, coil springs, Bilstein shocks (r)
STEERING: Rack and pinion, no power assistance
BRAKES: Discs front and rear
WHEELS/TYRES: steel, 15x6 inch, Bridgestone rally tyres
PERFORMANCE IN RALLY TRIM:  0-100 km/h - 9.6sec (est.) Top speed - 195 km/h
Unique Cars magazine Value Guides
Sell your car for free right here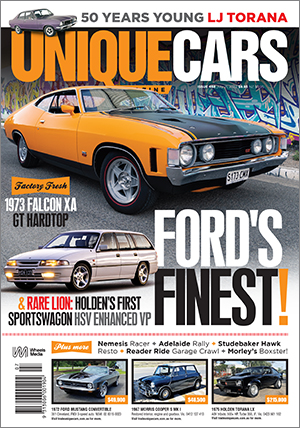 SUBSCRIBE TO UNIQUE CARS MAGAZINE
Get your monthly fix of news, reviews and stories on the greatest cars and minds in the automotive world.
Subscribe