Alfa Romeo Giulia Spider (1965): future classic
---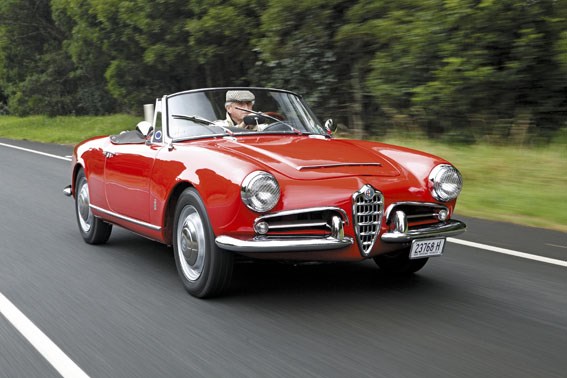 Alfa Romeo Giulia Spider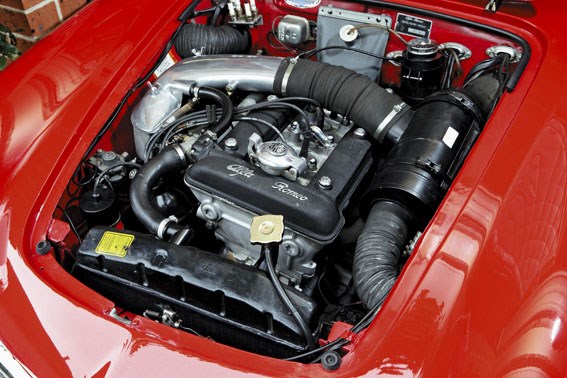 Alfa Romeo Giulia Spider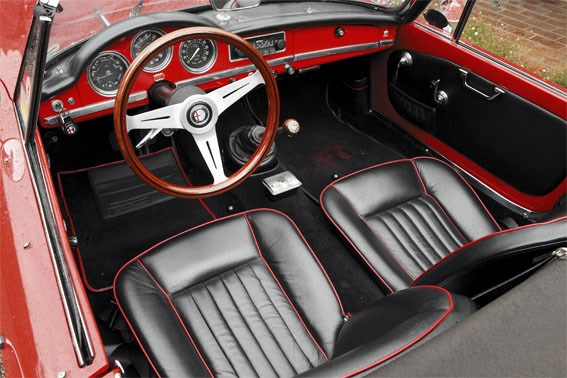 Alfa Romeo Giulia Spider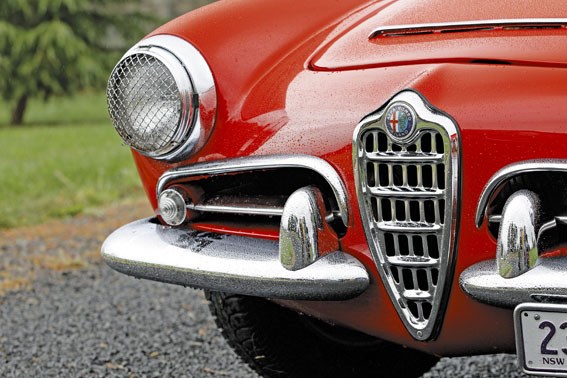 Alfa Romeo Giulia Spider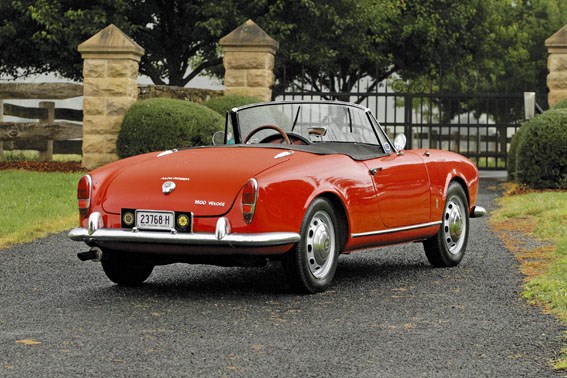 Alfa Romeo Giulia Spider

Future classic: Alfa Romeo Giulia Spider. Is this the car to draw you into Alfa's web?
1965 Alfa Romeo Giulia Spider 
After a year campaigning the world's oldest known Alfa Romeo for the company's local centenary celebrations, I've well and truly become a devoted 'Alfisti'.
The glorious and today out-of-reach Vittorio Jano-designed 6C-1750 and 8C-2300 long-bonnet cars from the 1930s are, of course, the standout collector Alfas, but the affordable models that caught my eye and grew my interest were the Giulietta and Giulia coupes and roadsters from the 1950s and '60s.
There's something delicate about these post-war cars. Lightweight, brilliant in execution with chiselled styling, they are perhaps the prettiest and most appealing of all post-war Alfa Romeos.
These thoughts were rekindled when I caught up with long-time Alfisti John Swinfield at the annual Auto Italia in Canberra and he offered me a drive of his late-series Giulia Spider Veloce.
Not sold in right-hand drive, John's car is one of four now in the country, and is a most original example - manufactured in September 1965, sold new in California the following February, and imported here in the early 1990s.
The Giulia Spider Veloce owes its lineage to the arrival of the Bertone-designed Giulietta Sprint Coupe in 1954. With monocoque construction, this 1290cc 2+2 was a breakthrough car for Alfa.
However, the arrival of the Spider roadster a year later at the Frankfurt Motor Show was sheer 'bellisimo' for Italian sports-car aficionados.
Designed by Pininfarina, the Spider shared the bonnet and front end of the Bertone coupe, and sitting on a shorter wheelbase, it utilised the same integral body/chassis design but gained its own elegant open style, hailed by many as one of the most appealing two-seaters of all time.
Available in both Normale and Veloce (meaning fast) versions, the 750-series 1290cc Giulietta Spider was lengthened by 50mm in 1958.
Then in 1962, Alfa Romeo decided it was time to freshen up the Giulietta series to make way for the introduction of the Giulia model line. The 101-series Spider received a more potent 1570cc twin-overhead cam engine, and again, was available in both Normale and Veloce versions.
Visually, this larger-capacity Giulia Spider is distinguished by a false air scoop in the bonnet, which Alfa claimed was necessary to clear the increased height of the more powerful engine, while a '1600 Veloce' script was added to the bootlid.
Mechanically, the 1570cc Giulia Spider Normale gained a bigger bore and stroke, larger sodium-filled valves, a 9.0:1 compression ratio and a single two-barrel downdraft carby. The Veloce further benefited from twin sidedraft Webers, a high-lift, longer-duration camshaft, forged and balanced conrods, and higher compression pistons.
While the Normale had a conventional cast-iron exhaust manifold, the Veloce gained free-flowing tubular headers tapering into an expansion chamber. A two-section sump with special cooling maze prevented oil starvation in competition use.
But the big stride forward with the Giulia Spider was fitment of an all-synchro, five-speed, floor-mounted ZF overdrive gearbox. A taller final-drive ratio of 4.56:1 on the Veloce also provided a leisurely 32km/h per 1000rpm and a top speed potential of 176km/h (110mph).
In 1964, the Veloce also scored beefed-up Dunlop discs and larger drums to the standard Normale's all-drum arrangement.
Between 1963 and 1965, 8950 Giulia Spider Normales were produced and just 1091 Giulia Spider Veloces. The latter today is considered the most desirable and collectable of the entire 10-year Giulietta/Giulia Spider series.
Just 150 101-series Spider Veloces are believed to have survived, however, and they're fast becoming very hot property.
So it was with much interest that I slipped in behind the wheel of John Swinfield's superbly prepared example. I'd already fallen in love and now I had to consummate the relationship.
Would it be just a one-night stand or would the relationship grow? What looked at first like it would be a most tender liaison soon completely overwhelmed me.
The twin-overhead-camshaft engine is somewhat lazy below 2000rpm but once up 'on the cams' it inspires you to push hard. This is a car that adores high revs and it rewards you with not only a wonderful sound but a surprising level of performance for a 1965 model.
The other outstanding attribute is body rigidity. It is totally free of 'scuttle shake' in a monocoque shell that's both light and strong. Suspended on each corner with coils and tipping the scales at just 860kg, the Spider Veloce maintains its delicate nature over a wide range of surfaces with a very comfortable ride. The low weight produces a 0-100km/h time of 10.5 seconds.
Push hard into corners and the 54/46 front/rear weight bias and relatively soft suspension produces a good degree of understeer, but like many cars of the era, it quickly responds with more judicious use of the throttle pedal.
This car does not feel like it is 45 years old because it is just so easy to drive, with a modern-feeling five-speed transmission and a light clutch. It has great brakes with excellent pedal feel and steering that loads up at parking speeds but gets lighter at highway velocities.
Many such open cars of this era have sporty looks but few can match the charm and charisma of this Alfa Romeo, nor its modern driving feel.
It's a very usable, collectable car and, given its relative rarity, the Giulia Spider Veloce will surely be one of the automotive investment gems of the future.
SPECIFICATIONS
ALFA GIULIA SPIDER 1965
ENGINE: 1570cc 4cyl, DOHC, 8v
POWER: 83kW @ 6500rpm
TORQUE: 133Nm @ 4200rpm
WEIGHT: 860kg
GEARBOX: 5-speed manual
PERFORMANCE: 0-97km/h 10.5sec*  0-400m: 17.4sec*   
TOP SPEED: 176km/h*
*claimed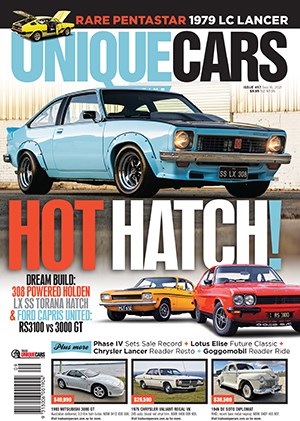 Subscribe to Unique Cars Magazine and save up to 42%
Australia's classic and muscle car bible. With stunning features, advice, market intelligence and hundreds of cars for sale.
Subscribe