1966 Lancia Flaminia GTL 3C coupe review
---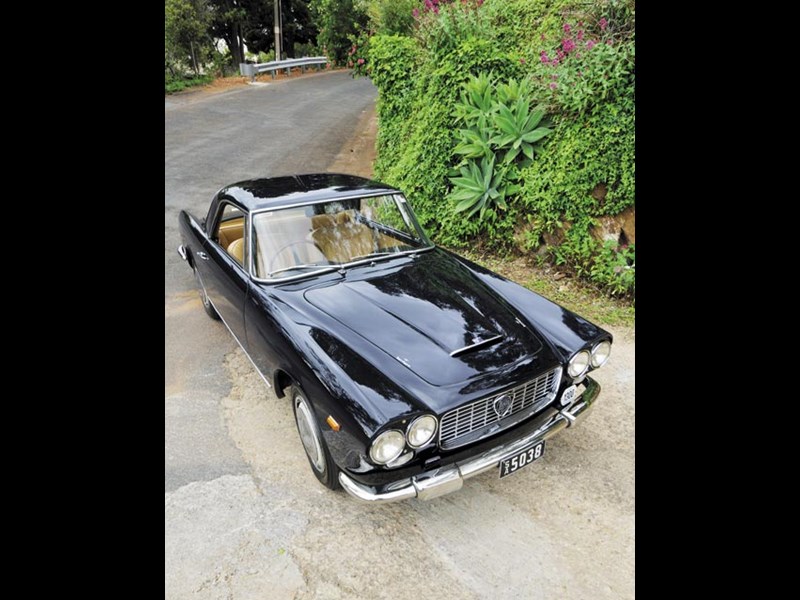 1966 Lancia Flaminia GTL 3C coupe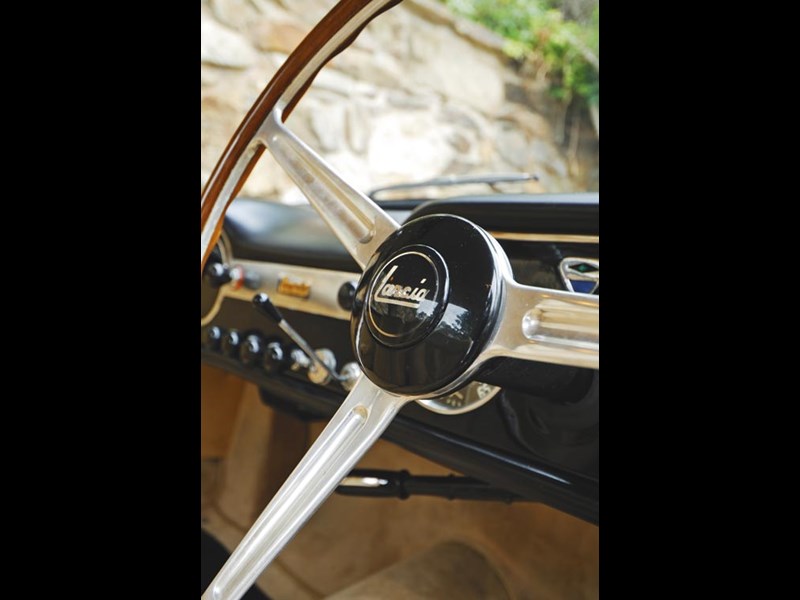 1966 Lancia Flaminia GTL 3C coupe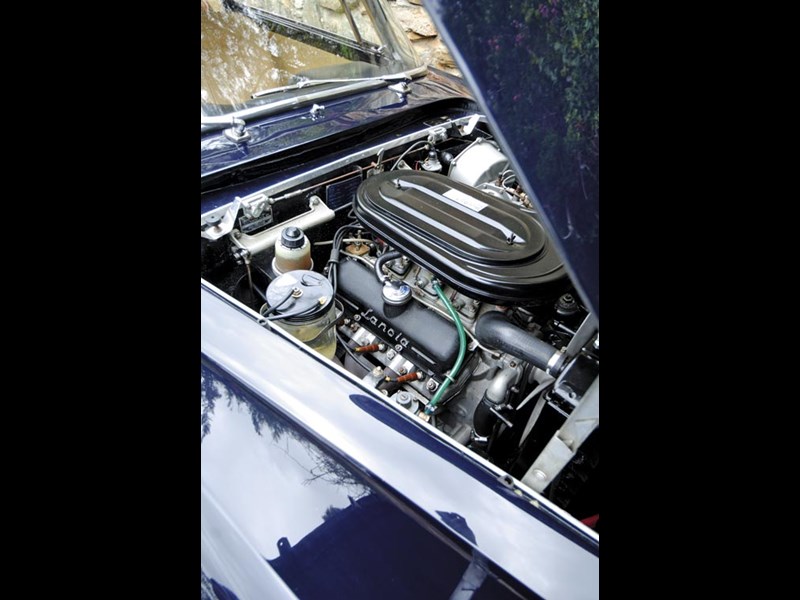 1966 Lancia Flaminia GTL 3C coupe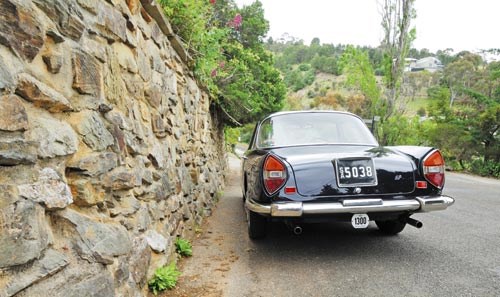 1966 Lancia Flaminia GTL 3C coupe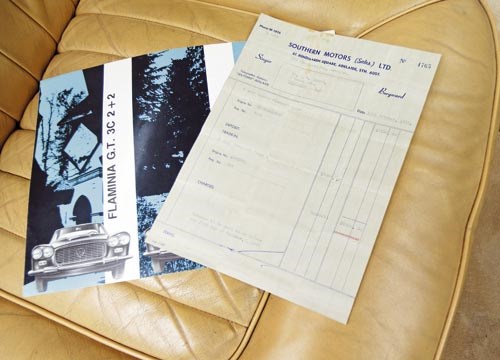 1966 Lancia Flaminia GTL 3C coupe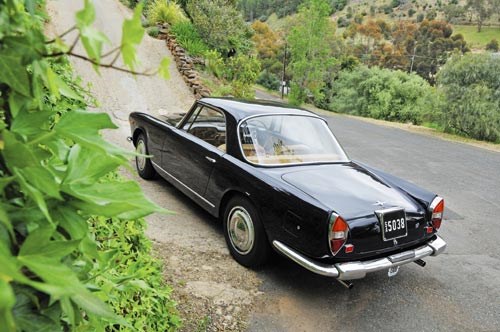 1966 Lancia Flaminia GTL 3C coupe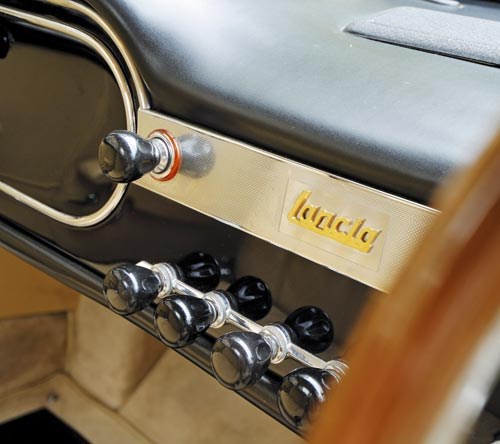 1966 Lancia Flaminia GTL 3C coupe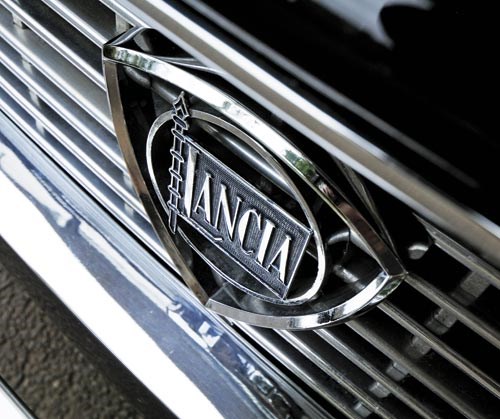 1966 Lancia Flaminia GTL 3C coupe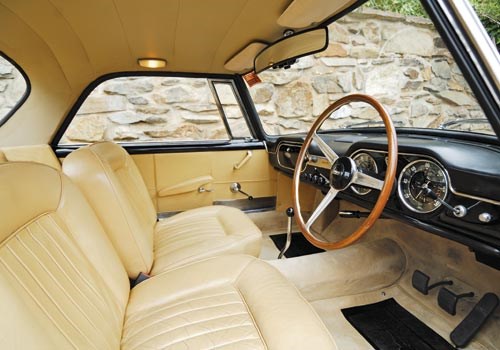 1966 Lancia Flaminia GTL 3C coupe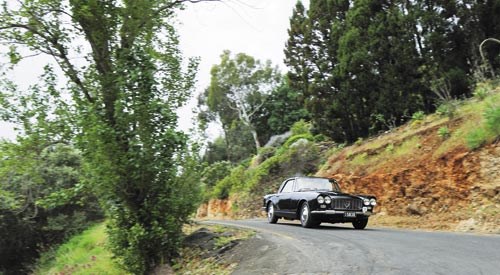 1966 Lancia Flaminia GTL 3C coupe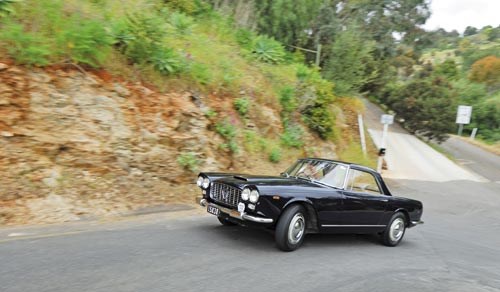 1966 Lancia Flaminia GTL 3C coupe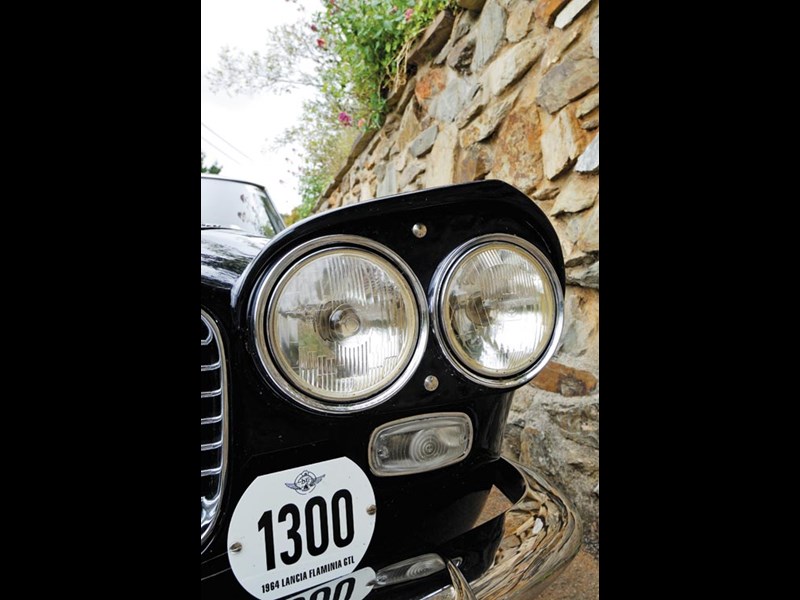 1966 Lancia Flaminia GTL 3C coupe

The 1966 Lancia Flaminia GTL 3C coupe by Touring is known as 'the thinking man's Alfa Romeo' and it encapsulates all that was great about the company
1966 Lancia Flaminia GTL 3C coupe
LANCIA LOVE STORY
A contemporary review of the Lancia Flaminia coupe in June 1961 began with the bold claim that Lancia "have never made a mediocre car". At the time, it was true. Sadly, some of the cars bearing the Lancia shield in latter years somewhat sullied the reputation.
In the 1960s, Lancia was still one of the world's great car companies with a proud history of innovation. Since its founding in 1906, Lancia had built some of Italy's finest cars including many all-time classics and ground-breaking cars such as the Lambda, the D50 grand prix car, the Aprilia, Appia, Aurelia and Flaminia.
The Lancia Flaminia was an evolution of the superb Aurelia. Intended as Lancia's flagship, it was available as a saloon, coupe and cabriolet. Unusually, the coupe outsold the saloon. Both the coupe and the cabriolet, following a long-standing Lancia tradition, were bodied by various Italian coachbuilders and named after Italian roads - the Via Flaminia was the road from Rome to Rimini. There were also four stretched limousines built by Pininfarina for use on state occasions.
The Flaminia was a departure from Lancia's standard suspension practice with more conventional double wishbones, coil springs, telescopic shock absorbers and an anti-roll bar up front rather than the sliding-pillar system used since the Lambda of 1922, while the rear retained the Aurelia's de Dion setup and transaxle.
The Flaminia was released in 1957 and was based on Pininfarina's Aurelia-based Florida I and Florida II motor show specials, which were launched at the 1956 Turin Motor Show and '57 Geneva Salon International de l'Auto, respectively. The Flaminia GT was designed and built by Carrozzeria Touring and was one of three coupes built on the Flaminia platform, Pininfarina and Zagato contributing their own versions and the aluminium-bodied two-door coupes show a marked similarity to Touring's Maserati 3500GT. Flaminias were built using superlight (Superleggera) construction methods of hanging aluminium panels off a light steel frame, developed by Felice Bianchi Anderloni from aircraft techniques and applied as early as 1937 to the Alfa Romeo 8C 2900B. 
The longer (102-inch) wheelbase of the Touring design allowed for a supremely elegant two-plus-two design with the odd triangular taillights the only slightly jarring note. Otherwise the design is beautifully simple and stylised, the simplicity continuing into the minimalist interior. The expensive, rare, hand-built coupe appealed to a select group of well heeled aficionados and Italian A-listers like Marcello Mastroianni and Sophia Loren owned Flaminias. So did Brigitte Bardot, Audrey Hepburn, Prince Ali Aga Khan (who died in his car in a fatal accident near the Bois de Boulogne) and Ernest Hemingway
Michael Wapler is a suitable custodian for this immaculate dark blue Touring GTL coupe, one of only five produced in right-hand drive (four came to Australia, one sold in Sydney, one in Melbourne and two in Adelaide). He found it purely by accident. "I was a new member of the Sporting Car Club and the car was offered for sale on the notice board. I would have bought a vintage car, a classic, whatever I could get, but when I saw the Lancia I thought 'There's my car'. But it had been posted for a while and I was sure it would be gone. I wrote the number on my hand and phoned the next day."
Of course, the car hadn't been sold; not surprising considering the engine was completely seized and filled with a crystalline deposit caused by somebody filling the radiator with water from a well on the farm. The gunmetal grey car was bought new in Adelaide by Charles South for $7100 in 1966 (when a standard Holden sedan cost $2167). He traded a Borgward (rego number 404) for $2600 leaving a balance of $4500. The selling dealer, Southern Motors (Sales) Ltd, a Singer and Borgward dealer in Wakefield Street, was part owned by South, an aircraft engineer and, according to his daughter, "a gentleman, a character and quite an eccentric".
South used the car to visit his girlfriend in Melbourne, but once the relationship ended, he had little use for a high-speed, long-distance touring car. When he offered it for sale, nobody was willing to pay twice the price of a Holden for a two-year-old European. In a fit of pique, one imagines, he bricked it up in a lean-to on his Kangarilla property, locking it away for 30-odd years. After his death, the car passed to his brother, although the executors were a little bemused about its whereabouts until it was discovered in its dingy resting place.
Wapler knew he would be taking on a challenging and expensive project, but the appeal of ending up with a unique car won him over. He made an offer and it was accepted. "The car was trailered to ItalService in Bowden where Luigi offered to make a list of the parts we would need." The list was many pages long. "I chased contacts in Holland, England, Germany and Italy and eventually ticked off the whole list,' Wapler recalls. "I went back to Luigi and said, 'Here are two big boxes with everything you said you needed. The cigarette almost fell out of his mouth!" Luigi set to work bringing the Lancia back from the dead.
As with all rare cars, Flaminia values are complicated by the fact that few come onto the market and a 1963 Flaminia 3C with an optimistic estimate of US$200-250,000 failed to sell at Pebble Beach in 2008. A number have been offered in Europe over recent years, usually priced around $32,000 for a good restored car (but such a description can be misleading). One sold for $35,240, another for $21,000 and a 1965 model sold for $17,600 in 2009. Another was on offer in Switzerland at the time of writing. Needing restoration (which would probably cost twice the asking price) it was advertised at €24,900 ($35,400) and a 1966 car prepared for regularity trials was for sale in the UK for £19,995. As you can see, the price range is broad and inconsistent.
It is unlikely that any cars will come up for sale in Australia, so importing and duty will add to the price. And, as previously mentioned, restoration will be expensive. On the other hand, prices for these magnificent cars are considerably lower than competitors like the Aston Martin DB5 (also by Touring), which was comparatively priced in the 1960s and similar in most dimensions and is today worth 10 times the price of a Flaminia Coupe.
The restoration of Wapler's Flaminia took two years and a considerable sum of money. Back on the road, its busy V6 seems to talk to itself before responding to throttle inputs and the car gathers speed with aplomb rather than drama, while the body is commendably free of flex and the chassis beautifully stable at speed.
"What Luigi and Mario of ItalService know about Italian cars is unbelievable," Wapler marvels and the result of their work confirms his opinion; this Lancia Flaminia is a simply beautiful machine, beautifully restored.
FIAT STEPS IN
Fiat's takeover of Lancia in 1969 was like the wheel turning full circle. Vincenzo Lancia had started out as chief inspector and test driver for Fiat and he was still racing for Fiat until 1908 while producing his first cars.
Fiat had no plans for a completely new car design for Lancia; instead management opted to improve or modify the existing range and increase production times. It was inevitable that Fiat parts and components were used to keep costs down, no matter how unpalatable to die-hard Lancia enthusiasts. At about the same time, Fiat's plans to go into partnership with Citroën were stymied by the French, despite a number of common models being in the pipeline. One of these was a new medium-class front-wheel drive car that ultimately became the Beta.
Critics derided the Beta as a Fiat but the only Fiat input was the DOHC engines from the Fiat 124 Sport and 125 saloons, modified for smoother performance and greater output.
It was, of course, the beginning of a long downhill slide for Lancia. Russian-supplied steel caused horrific rust problems, tarnishing the name of Lancia almost beyond redemption. The Monte Carlo was designed by Fiat and originally intended as a larger sibling for the Fiat X1/9 but severe problems with locking front brakes caused it to be withdrawn from the market then relaunched a few years later. Lancia returned to the luxury market in 1976 with the Gamma saloon, powered by a compact, light and efficient flat-four engine that was perhaps the most widely-criticised engine of the 1970s. Another sales disappointment was the Pininfarina-styled Gamma coupe; its reputation for unreliability still makes previous owners shudder.
As the Fiat influence became more widespread, Lancias such as the Delta made use of Fiat Ritmo mechanicals, with input from SAAB. The Delta managed to win Car of the Year in 1980 but Lancia's best years were behind it. Know anyone who lusts after a Prisma, the SAAB 9000-based Thema, or a Lancia Autobianchi Y10? Thought not.
PROGRESSIVE THINKER
Vincenzo Lancia was born on August 24, 1881 in the village of Fobello, the youngest of three children. He left Fiat in 1906 and set up his own company with partner Claudio Fogolin and the first car they built was the 12hp Alpha Tipo 51 in 1907. Lancia became famous for clever thinking, and the Lambda, built between 1922 and 1931, featured the world's first monocoque body to be built in production quantities.
The 1937 Aprilia featured aerodynamic pillarless unitary construction, independent suspension on all four wheels and a narrow-angle V4 engine and the Lancia D50 grand prix car was powered by a 90-degree V8 engine when most used straight-six or straight-eight engines. The engine formed part of the spaceframe and was mounted at a slight angle to allow the drive shaft to run alongside the driver, rather than under him, for a lower profile and better aerodynamics. Another innovation was fuel tanks mounted on each side between the wheels, rather than at the rear. Vincenzo Lancia died of a heart attack in 1937 just before the Aprilia was launched.
SPECIFICATIONS
1966 Lancia Flaminia GTL 3C coupe
Built: 1959-1967 (2865 total Touring Flaminias, 300 GTL, 5 RHD GTL)
Engine:   All alloy 60° V6, chain-driven central camshaft
Compression ratio:  9.0:1
Bore and Stroke: 85mm x 81.5mm
Capacity: 2775cc
Carburettors: Triple Weber 35mm DCNL double downdraught
Power: 150bhp @ 5400rpm
Torque: 22.8kgfm 165lb ft @ 3500rpm
Gearbox: all-synchro four speed manual transaxle
Suspension: Independent, wishbones, coil springs, dampers, anti-roll bar (f); de Dion with leaf springs, Panhard rod and telescopic dampers (r)
Steering:  worm and sector
Tyres: 165 x 400 (16-inch) Michelin radials
Brakes: servo-assisted Dunlop discs all round, inboard at the rear
Wheelbase: 600mm (8'6.4")
Length:  4530mm (14'10.3")
Width: 1660mm (5'5.4'')
Height: 1370mm (4'5.9'')
Weight: 1362kg (2996lb)
0-100km/h:  12.7 seconds
Top speed: 191km/h (118mph)
Fuel consumption: 14.5 l/100km
*****
More reviews:
> Past blast: Lancia Aurelia GT review here
> 1938 Lancia Astura Farina Cabriolet review here
Unique Cars magazine Value Guides
Sell your car for free right here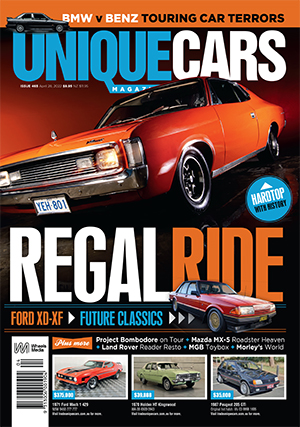 SUBSCRIBE TO UNIQUE CARS MAGAZINE
Get your monthly fix of news, reviews and stories on the greatest cars and minds in the automotive world.
Subscribe