Classic Chrysler Mopar Muscle
---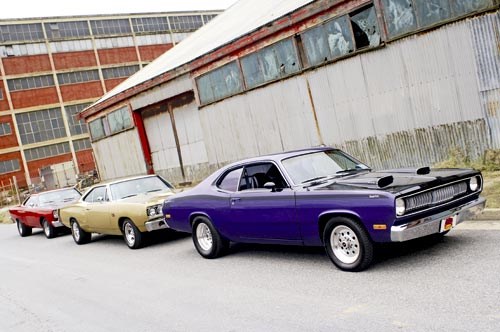 Classic Mopar Muscle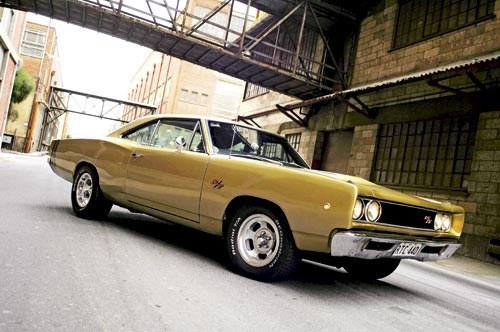 Classic Mopar Muscle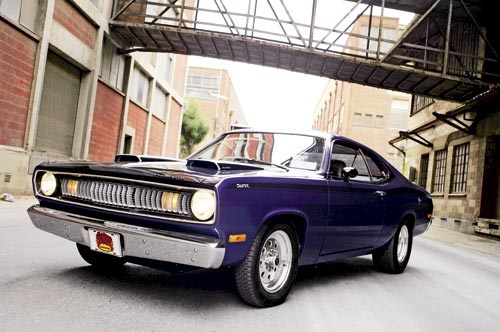 Classic Mopar Muscle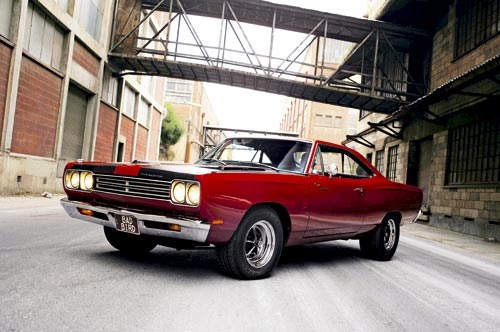 Classic Mopar Muscle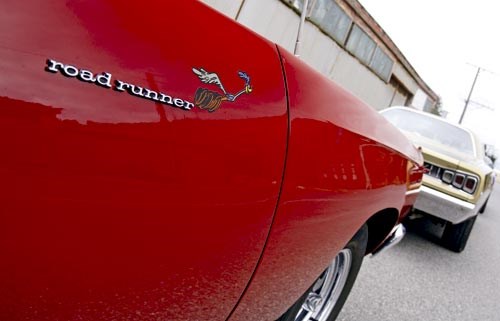 Classic Mopar Muscle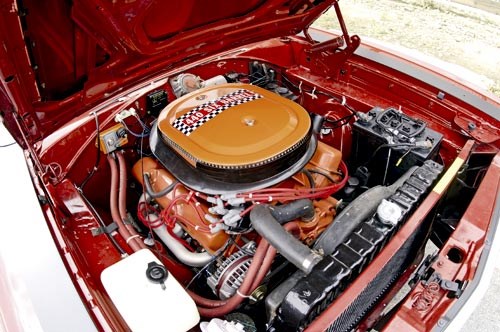 Classic Mopar Muscle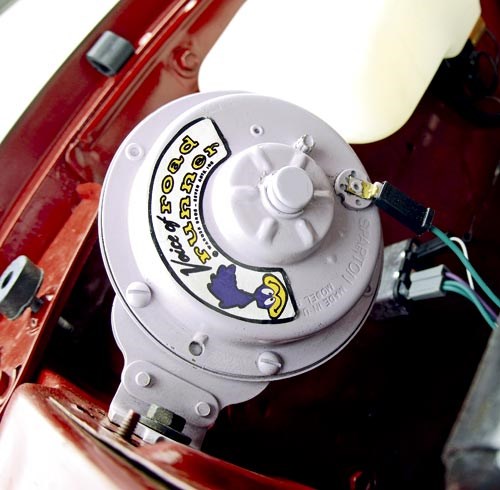 Classic Mopar Muscle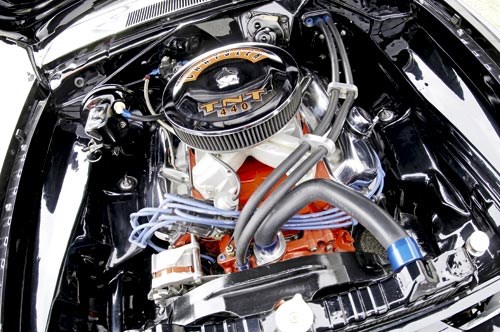 Classic Mopar Muscle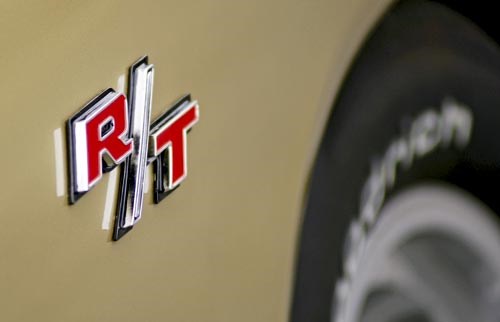 Classic Mopar Muscle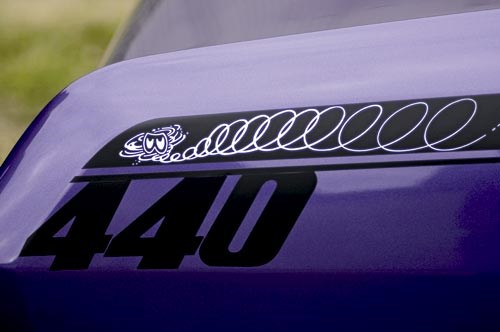 Classic Mopar Muscle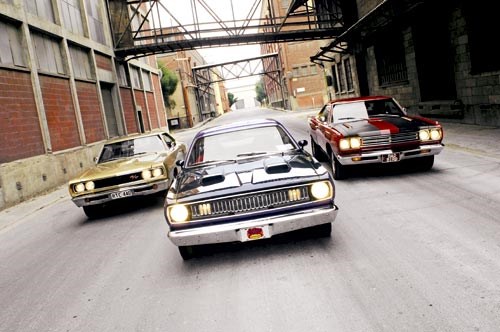 Classic Mopar Muscle

With their bright paintwork, grunty engines and cartoon graphics, Mopar muscle cars are worthy alternatives to more popular GM and Ford offerings
First published Unique Cars magazine, #262 Aug, 2006
Chrysler Mopar Muscle 
There's something special about Mopar muscle. Sure, Chrysler's product from the 1960s and early-'70s shared many attributes of its Ford and GM competitors, producing models from sloppy family hack to outrageous big block icon car. But nearly 40 years down the track, there's an added and growing appeal in much of the Chrysler range, thanks to the styling, the performance, and the retro cool detail that comes with having cartoons stuck on the bodywork.
In the US, the interest is as big as the sheetmetal for Chargers, 'Cudas, Super Bees and that ugly duckling turned financial swan, the 1970 Road Runner Super Bird. These have been pricey for years, but the lesser-known Yankee iron may be an option for those seeking classic muscle, and maybe the occasional bargain.
Three potential alternatives to the higher profile hero cars are the Dodge Coronet, Plymouth's Road Runner and its smaller cousin, the Duster. All are from the Chrysler stable, none were sent here new, and each cuts a mean profile.
DODGE CITY
Although originally built from 1953 as a rounded sedan before departing as a finned coupe in 1957, the Coronet re-emerged as Dodge's 'B body' mid-sized performance car in 1965, beginning a new life for the two-door model that continued to 1970.
Nick Tucker's '68 Coronet R/T represents the first of the more aggressive 'Coke bottle' styled cars, powered by the 440ci Magnum V8 found on all Road/Track variants and rated at a healthy 375hp (280kW). This was mated to the standard four-speed manual or optional 727 TorqueFlite auto. The manual 440 cars received the 9¾-inch Dana 'diff, noted as one of the toughest ever to be put into a production car, while the autos came with the 8¾ version.
The '68 Coronet R/T was one of the Dodge factory Scat Pack trio of models – joined by the Dart GT and the famous Charger R/T – all recognisable by the bumble bee stripes covering the flank.
For customers wanting a harder-edged experience, a Coronet could be selected with the optional 426ci Hemi with 425hp (317kW). Only around 200 of these left the factory compared with just over 10,000 of the 440 Magnums in that same year.
Although most buyer attention since has centred on the Charger, a Coronet became a good option for Nick who sourced his from the US via an American Mopar magazine.
"I was looking around for a '68 R/T Charger and they were just getting so hard to find for reasonable money in reasonable condition," says Nick. "This was just the right car.
"It was a complete four-speed R/T that wasn't a rust bucket. I've ended up with a '68 Charger now sitting patiently in my shed, but I'm having too much fun driving this around."
Nick's car has matching numbers and is original-spec, with heavy duty suspension, truck-based 15x4-inch drum brakes up front, bucket seats and the genuine R/T Rally Dash with the 150mph (241km/h) speedo. Nick admits however, it would be difficult to hang on to it at that speed.
"It's a real grin-maker. It also makes you realise how far cars have come since!
"The handling is really quite good. It's smooth and surprisingly stable on the road because of its long wheelbase, although I haven't driven it too much through the hills and it's a bit tricky on narrow roads."
Approaching $1.50-per-litre for 98 Octane juice, the 440's veracious thirst delivers 40 l/100km when pushing hard, and 25 l/100km when cruising. "The factory spec was 28-30 l/100km, so I'm doing alright!" he claims.
Compared with the typical specification of Australian cars in 1968, the Coronet is advanced, with air-con (and accompanying green-tint glass), three-speed wipers, electric windows and cruise control.
Plans for the car don't go much beyond new paint, and between cruising duties it will have to find a space alongside a '68 Charger, a mint '69 Coronet, and the car that started Nick's Mopar following, a 360 VJ Charger cloaked in Plum Crazy.
BIG BIRD
The Coronet almost looks subtle compared with the '69 Plymouth Road Runner of Peter Aubert, despite sharing the same wheelbase and similar dimensions. The Road Runner represented Plymouth's B body performance aspirations at the time and was more of a stripped-out muscle car, based on the Belvedere with fewer frills and less weight than its direct competitors. Arriving in 1968, the base V8 car had the family 383ci engine mated to either the 727 TorqueFlite auto or four-speed manual transmission.
Once again, serious moonshiners could option up to the 426ci Hemi and 9¾ 'diff.
In mid-1969, the uprated 440ci Magnum V8 was available, and has subsequently been fitted by Peter in 6-Pack form, referring to the triple two-barrel carby set up. Originally the 440 6-pack would also have meant the lift-off fibreglass hood, painted matt black and just the thing for looking professional at drag meetings. The 383 was good for 335hp (250kW), with the 440 6-pack making a claimed 390hp (291kW), not far shy of the comparatively expensive Hemi, and reportedly much easier to live with.
Plymouth had paid Warner Brothers for the use of the cartoon bird in its marketing. This extended to decals on the car and a horn imitating the classic 'meep-meep' sound.
From 1970, the Air Grabber hood option was available across the range, comprising a dash switch to open the scoop aperture. It automatically closed when the engine was shut off. It's these details that help make Mopars of the period so appealing now.
"I wasn't originally attracted to the Road Runner," admits Peter. "I've got an R/T Charger at home, and I wanted a Plymouth. It was affordable at the time, so I purchased it. Now I like the Road Runner more than the Charger, I've fallen in love with it!"
The car was in complete original condition when bought in Adelaide by Peter, with faded paint the only real casualty of time.
Even so, a new motor, exhaust, black interior trim and fresh factory paint have been added, together with new wheels and rubber that provide the tough stance.
"That's the tyre profile," says Peter. "The whole suspension set up is completely original; it's just the higher profile tyres that do it. I wanted that old-school look. You put a big set of Mickey Thompsons on there, you can't beat it!"
According to Peter, the driving experience matches the appearance. "It's wild. You've gotta drive it, it's crazy! It just puts a smile on my face every time. I can't believe people (at Plymouth) were putting such huge engines in cars."
He notes the g-forces felt in a straight line as a highlight, but has a succinct response when asked whether it goes around corners, "No!"
Despite being a no frills, stripped-down performance model, with an absence of luxuries such as A/C, cruise, and even hubcaps, the formula obviously worked, with over 80,000 cars sold in 1969 alone. The Road Runner continued through to 1980, although by then sales had stagnated and the original inspiration for the cars was absent.
Perhaps the most outrageous design ever seen, the famous 1970 Road Runner Super Bird complete with huge wing and futuristic nosecone will forever dominate people's memories of the model, and now commands up to seven figures from collectors in the States.
WHIRLWIND
The Duster was part of Plymouth's A body compact series, based heavily on the Plymouth Valiant. Debuting in late 1969 (noted as a '70 model), the Duster was available in varied combinations of slant six, 318ci V8 and range topping 340ci V8.
By its demise in 1976, the 340 had made way for the larger 360ci V8, though real performance hadn't increased.
Dave Parman owns the immaculate 1972 Duster 340, although a trick 440 Magnum now resides up front, mated to the auto. The car looks stunning, but it hasn't always been that way in the 20 years Dave has owned it.
"I was looking around for a Barracuda, but couldn't find one," recalls Dave. "Then I found this parked behind a performance shop in Adelaide. Yellow and black, roll cage, it was rooted! I took it for a drive and it was horrible, but I'm stubborn."
The Duster was a huge seller in the States with more than 1.3million leaving showrooms over its seven-year life, but Dave had to do a lot of pre-Internet research on the model.
"I didn't even know what a Duster was, so I started reading. I saw that it was supposed to have the cartoon dust swirl, so I went and checked mine and saw it there, although faded. I fell in love with the whole tongue-in-cheek side of it."
Like the Road Runner, the Duster used a cartoon link for marketing, this time the dust swirl that accompanies the Warner Brothers Tassie Devil. The name allowed for some interesting model variants, such as the Gold Duster, which included higher-spec trim options, the Space Duster, with folding seats and better use of space, and the Feather Duster – the light weight version. It's another example of fantastic detail and marketing, and when combined with the Road Runner and Dodge Super Bee, reflects a muscle car era that makes the Aussie Super Roo Falcon badging look tame in comparison.
Dave spent approximately 10 years restoring the car, which 440 aside, maintains the original specifications. This includes 727 TorqueFlite, heavy duty suspension and torsion bar set up, front disc brakes, and 8¾ inch diff – all in a comparatively light 1300kg package which contributes to decent handling, as Dave explains.
"It's actually pretty good. I've let a couple of people drive it and they've been surprised how light it feels and how good it is to drive. And it brakes really well. I can't really say anything bad about it, although going around tight corners, you can feel the skinny 3½ inch front rims don't like it!" The striking paint is factory Plum Crazy, reapplied after Dave had to get a sample sent over from the US to try to match the original colour. Once put into the computer, he found it's the same as on the '74 Australian Galant.
The Duster is spectacular, yet unknown over here. "It turns heads," says Dave. "It's like putting on a Tom Cruise mask for the day. People go mental over it and almost have accidents. It's funny, as nobody knows what it is, even though it's got the factory stickers all over it saying exactly what it is – you couldn't advertise it better if you tried!"
"It's the compact muscle car, when you want a big car that's small enough or a small car that's big enough. Everyone over here thinks it's massive, but compared with US cars, it's not."
Unique Cars magazine Value Guides
Sell your car for free right here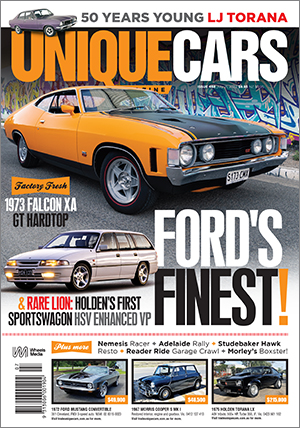 SUBSCRIBE TO UNIQUE CARS MAGAZINE
Get your monthly fix of news, reviews and stories on the greatest cars and minds in the automotive world.
Subscribe