Chevrolet Corvette L88 review
---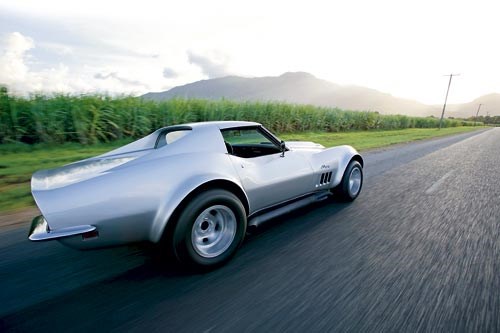 Chevrolet Corvette L88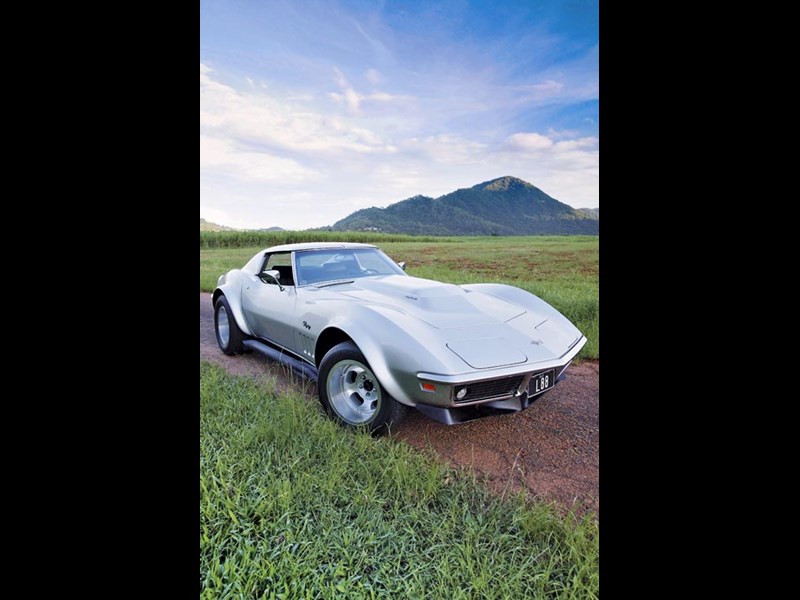 Chevrolet Corvette L88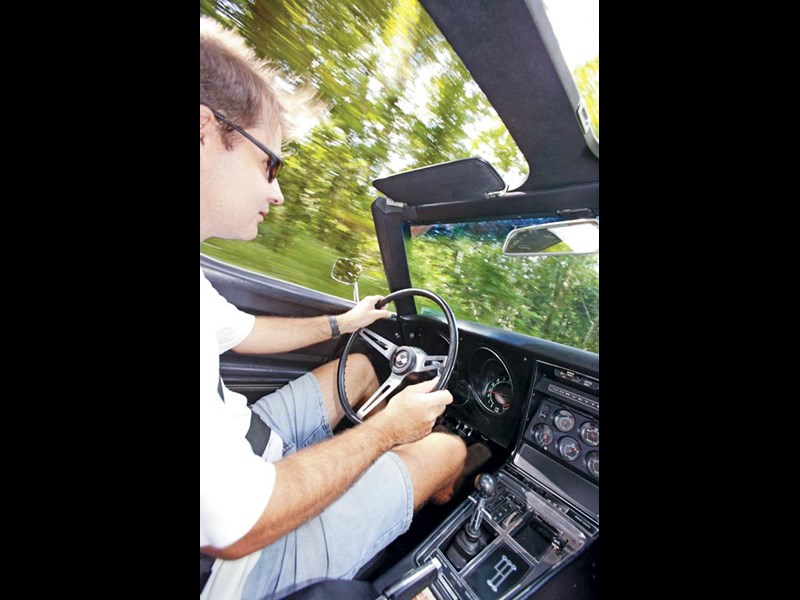 Chevrolet Corvette L88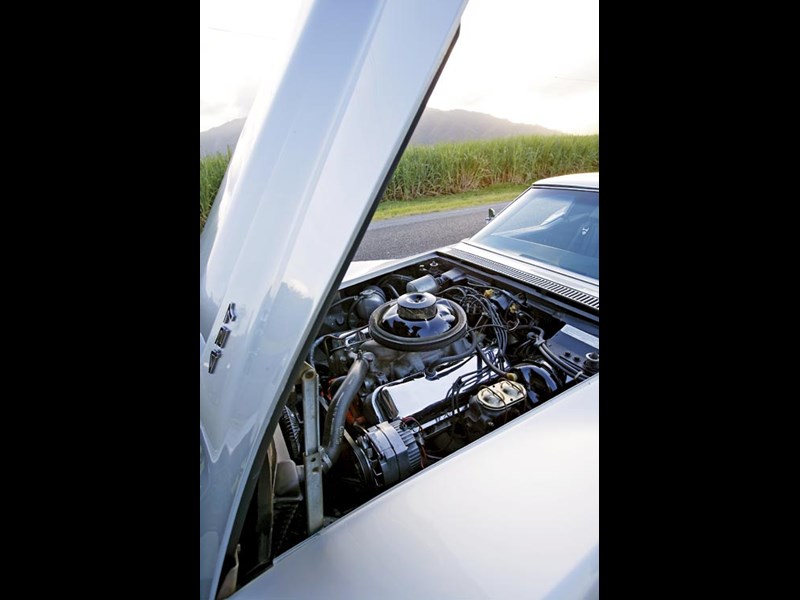 Chevrolet Corvette L88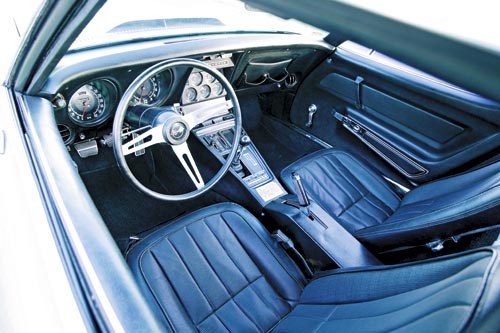 Chevrolet Corvette L88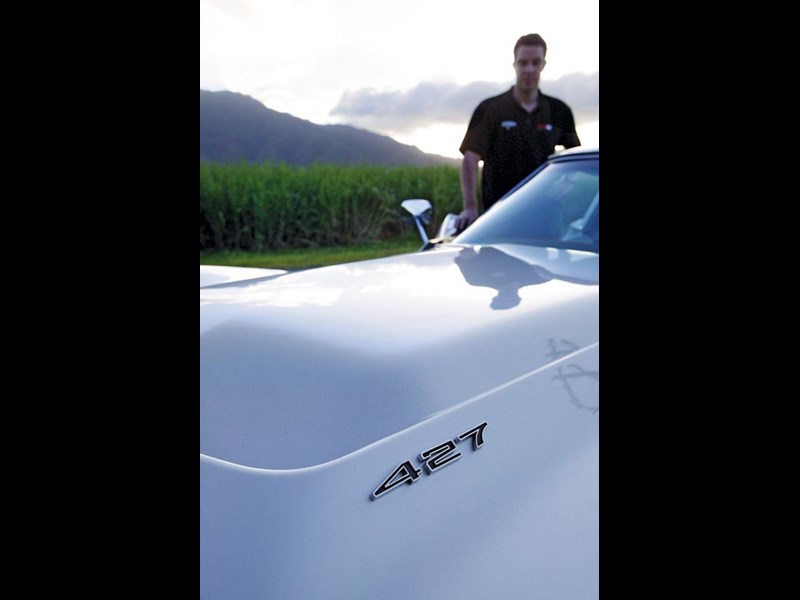 Chevrolet Corvette L88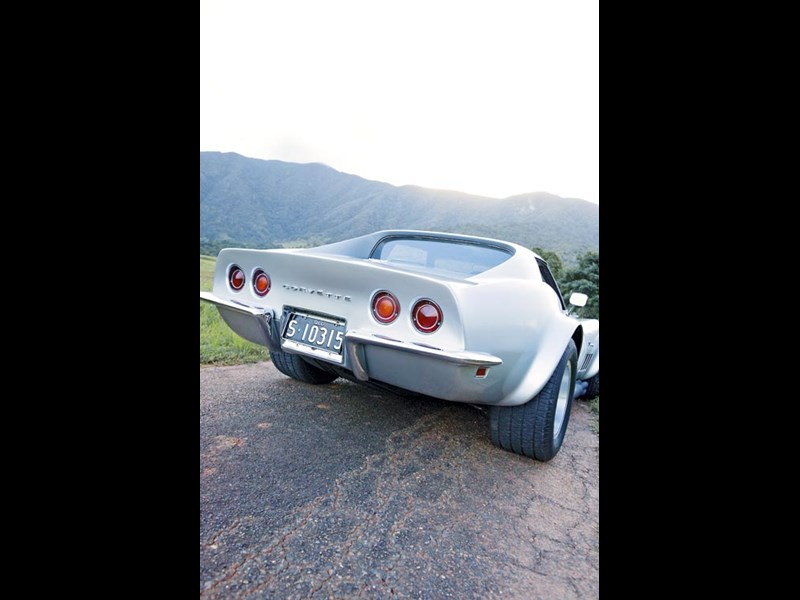 Chevrolet Corvette L88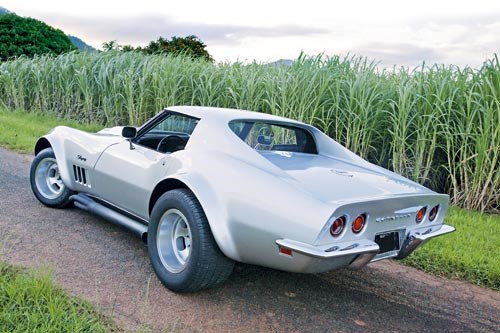 Chevrolet Corvette L88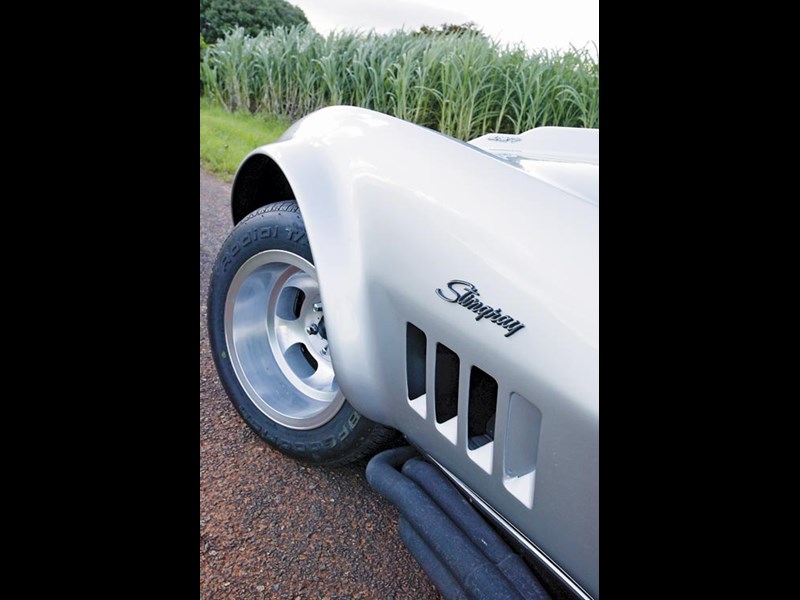 Chevrolet Corvette L88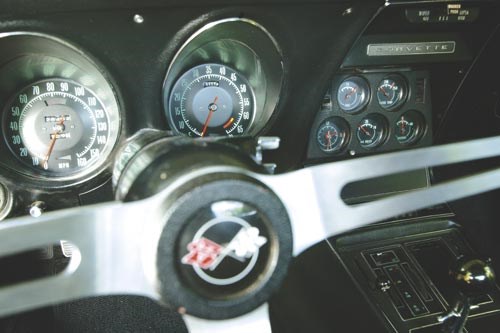 Chevrolet Corvette L88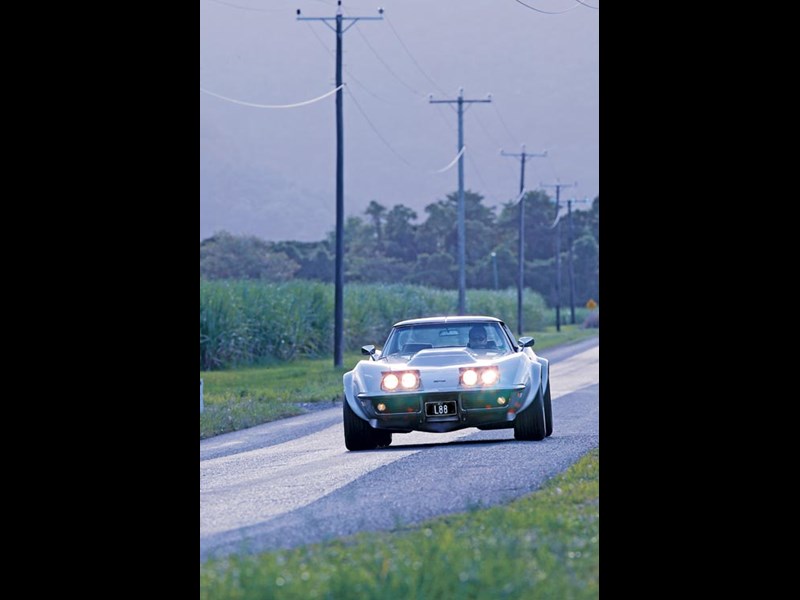 Chevrolet Corvette L88

When it comes to tyre-shredding, big-block '60s American muscle nothing can compare to the fearsome L88 Corvette...

First published Unique Cars magazine, issue #234 (April-May, 2004)
Chevrolet Corvette L88 
One peek at Andrew Meikle's Corvette collection will have fans of America's favourite sports car drooling with desire. Raise the roller doors at Meikle's home in North Queensland and you'll find a fully-restored '58 Corvette with rare fuel-injected V8, and an immaculate '66 Sting Ray convertible with red-hot 427cu.in (7.0-litre) engine.
There's also a striking 1970 big-block coupe, fitted with a massive 502cu.in (8.2-litre) V8 and other performance mods for its role as a tarmac-tearing rally car for the 38-year-old company director.
All highly collectable examples of the 51-year-old fibreglass sports car – and that's not including the high-tech 1990 ZR-1 model Meikle sold a few years back.
But the Corvette of most envy is a seemingly innocuous silver '69 coupe sitting in the corner of the garage. Aside from the pumped-up guards, wide wheels, and big side pipes, it could be any sleek, curvy, chrome-bumpered Stingray Corvette of the late-'60s.
But fire up the highly-strung V8 and it roars and rumbles and shakes the ground like no ordinary 'Vette. Drive it around town and it splutters and lurches and misbehaves unlike other road cars.
Then stamp the accelerator on a clear stretch of road and it responds with spine-snapping acceleration, virtually exploding out of corners with brutal ferocity.
For this is a very special Corvette, the only one in Australia with the factory-fitted L88 option that turned an otherwise civilized sports car into a fire-breathing monster.
Available as a regular production option from 1967 to '69, the L88 Corvette was a street-legal race car available from your downtown Chevrolet dealer. But unlike most other overpowered big-block American muscle cars of the '60s, it was never intended to be driven on the road.
Instead it was the complete racing package, powered by a fiery 427cu in (7.0-litre) V8 producing a V8 Supercar-like 550bhp (410kW), and fitted with all the race-ready parts so it could conquer the high-speed circuits of Le Mans and Daytona.
The L88 was introduced in 1967 as a means for General-Motors to bypass the Automobile Manufacturers Association (AMA) anti-racing policy at the time. By disguising the racing components as regular production options on Chevrolet's parts books, GM could homologate the parts on the L88 so that it could compete on American and European circuits.
But to ensure the L88 got into the right hands GM went to great lengths to keep it a secret from the general public. The L88 was not listed on Corvette's option list, so only those in-the-know could order one from their dealer. To not arouse suspicion the race-ready gearbox, suspension, clutch and engine were simply labelled as 'heavy duty' rather than racing parts.
To further discourage the average Joe, the L88 cost around 50 per cent more than a standard Corvette, and couldn't be had with any of the regular options like heater, radio, and power windows.
But if the stiff ride, stout gearbox and lack of creature comforts weren't enough to put off boy racers, the special aluminium cross-flow radiator designed for high-speed racing should have. With no shroud on the fan, the red-hot engine would quickly overheat if let to sit for any time in traffic.
At a time when loud, look-at-me styling was all the rage, the L88's appearance was remarkably restrained, with few clues hinting at its performance pedigree. There was no L88 badge, special colours or stripes to excite the hordes, just a lone '427' decal on the special bulging bonnet with its functional air-scoop.
The only other clues inside the no frills, all-black interior were the tacho redlined at 6500rpm rather than the usual 5200rpm, and a bold sticker on the centre console warning owners that anything less than 103 octane petrol would damage the high-compression V8.
Chevrolet was even more coy about output, claiming peak power of 430bhp (320kW) at 5200rpm for the L88 – ­5hp less than the 'range-topping' 435hp L71 Corvette!
In reality, maximum power was closer to 550bhp (410kW) at the higher 6400rpm. Peak torque for the '69 version was advertised at 600Nm at 4400rpm, although 675Nm at 6200rpm was probably closer to the mark.
Whatever the figures, the Special Turbo Jet version of the 427 was the most powerful and strongest engine ever fitted to a Corvette. It featured alloy heads, high-riser manifold, 850cfm four-barrel Holley carburettor, forged steel crank and alloy pistons and 12.5:1 compression.
Most L88s, including Meikle's, were fitted with a bullet-proof four-speed manual gearbox, coined the 'Rock Crusher' for its noisy, almost straight cut gears. The L88 also got a 10.5in clutch and lightened flywheel, heavy-duty springs, shocks and sway bar, reinforced steering, competition discs, and a full transistor ignition system to cope with the high-revving V8.
GM's low-key campaign even went so far as to restrict the availability of press cars. When Car and Life finally got hold of an L88 in 1969 it recorded a 14sec quarter mile at 111mph, and sub-7sec for the 0-60mph sprint – not bad considering the test car came with an auto, 3.36:1 gearing and defenceless F70x15 tyres!
Despite GM's best intentions, word soon got out after a series of on-track successes. The L88 finished first in class at the 12 hours of Sebring race in Florida in 1967 and '68. While at Le Mans in '67 an L88 clocked a new record speed of 171mph (275km/h) on the Mulsanne straight before its engine blew.
In the end, just 216 L88 coupes and convertibles were built – 20 in 1967, 80 in '68 and 116 in '69 ­– before the 454 big-block replaced the 427 and the energy crisis put an end to the fire-breathing muscle car era.
Meikle's L88 is remarkable for not just being the hottest, baddest and rarest factory-built 'Vette Down Under. Despite a succession of different owners that has seen it driven hard and raced on four continents, it's been well preserved and remains in mostly original condition.
The first owner, Dick Jordan, bought it new from the Circle Chevrolet Company dealership in New Jersey to compete in club level events like slaloms, hill climbs and sprints. He installed the factory-supplied racing exhaust system and flares, as well as the 10 x15-inch American Racing wheels.
Although road registered from day one, Jordan towed the L88 to the track as the racing setup made it impractical for regular street driving.
In 1970 Jordan's job in the electronics industry took him to Germany, where he enjoyed taking the L88 for joy-rides on the high-speed autobahns. He later took the car with him to Asia, adding some extra bolt-on performance parts like an oil cooler for the engine and racing the car at the Singapore, Malaysian and Macau Grand Prix events.
After clocking up 7500 miles, Jordon sold the L88 to fellow racer John Smith, who worked for the Australian High Commission and was posted in India. The L88 was shipped to Bombay and then railed to New Delhi, where Smith drove the car, complete with racing slicks and bellowing open exhausts, on the local streets on weekends, much to the surprise of the locals.
When Smith moved back to Australia in 1977, the car went with him and it resided in Canberra for a number of years. Another two owners later, Meikle bought the L88 in 1997 and it's now done just over 28,000 miles.
According to Meikle, the L88 has retained all its original features and amazingly for a car of its type and age, has never been smashed. Not surprisingly, high-wear items like the clutch and brakes have been regularly overhauled over the years, and it was resprayed in its original colour but apart from that, little has been done to this rare racer. Even the original exhaust system supplied by GM, and which eventually rusted out was replaced with an identical aftermarket system from another company.
"It's fully documented and due to its early departure from the US, it has retained all its original factory parts," Meikle explained. "The few bolt-on racing oriented upgrades were all reversible, and the original parts were always kept with the car."
The L88 remains one of the most savage street-legal racers ever unleashed on the American public. But what's it like to drive?
"Compared to stock Corvettes it's just mind blowing," Meikle said. "The fact that you could just potentially go into the dealer and buy one of those and drive one home is astounding, because it's so fast. I don't think there's been anything like it, bar the 427 AC Cobra."
Set up for circuit racing, the tall first gear runs all the way to 70mph (112km/h), while the close-set ratios are designed to keep it in the power band from 4000 to 7000rpm.
"Most American muscle cars are measured down the quarter mile; the L88 however was never intended as a drag racing car," Meikle said. "With its close-ratio gearbox, very tall first gear (equivalent to second in most cars) and a small clutch, it could not cope with drag launches."
Not surprisingly, the L88 is more than a handful around town. Idle speed is a teeth-rattling 1000rpm, and its big, lumpy cam ensures that any low-speed co-operation is sacrificed for all-out rpm performance. During our photo-shoot, the L88 guzzled 'racing fuel' at a prodigious rate while threatening to overheat at every intersection.
"You couldn't drive one of these on a daily basis, they were basically race cars," he said.
"It's not a pleasant car to drive on the street because there's too many things that get in your way."
In stark contrast to its hectic racing days, the L88 now enjoys a more leisurely existence, only getting out occasionally on the weekends for
some exercise.
"It handles well. I've had it through corners at reasonable speeds, and the brakes are excellent. The suspension is set up relatively hard for circuit work, and on rough roads it's not ideal. We've got a couple of mountain ranges here which I've driven up; as a hillclimb car you couldn't go wrong!"
Clearly he'd love to explore the full potential of his 410kW Corvette in a competitive environment, but due its rarity and irreplaceable components, Meikle is understandably reluctant to put it at risk of damage.
Instead, he's built up his 1970 coupe to similar specs to the L88, and raced it successfully at club events and Targa Tasmania rallies.
"I'm going to hold onto (the L88) for now, although I've had a few tempting offers," he said. "It's a great car to own, and it would benefit from being used on the track, but it's now historically too valuable to do that."
Unique Cars magazine Value Guides
Sell your car for free right here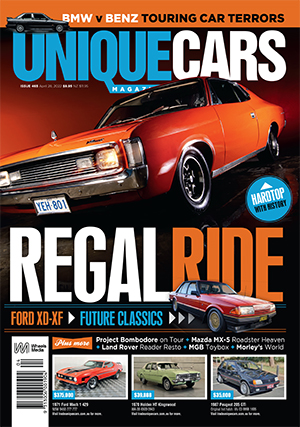 SUBSCRIBE TO UNIQUE CARS MAGAZINE
Get your monthly fix of news, reviews and stories on the greatest cars and minds in the automotive world.
Subscribe