Gallery: Winton Historics 2016
---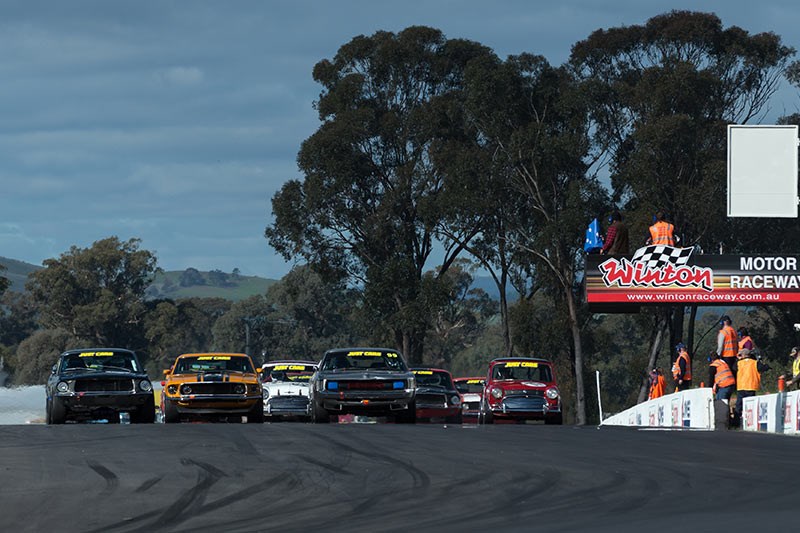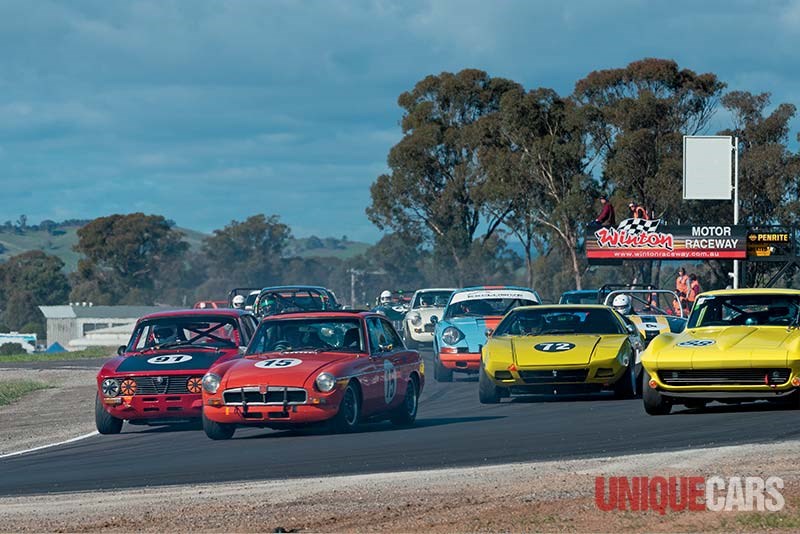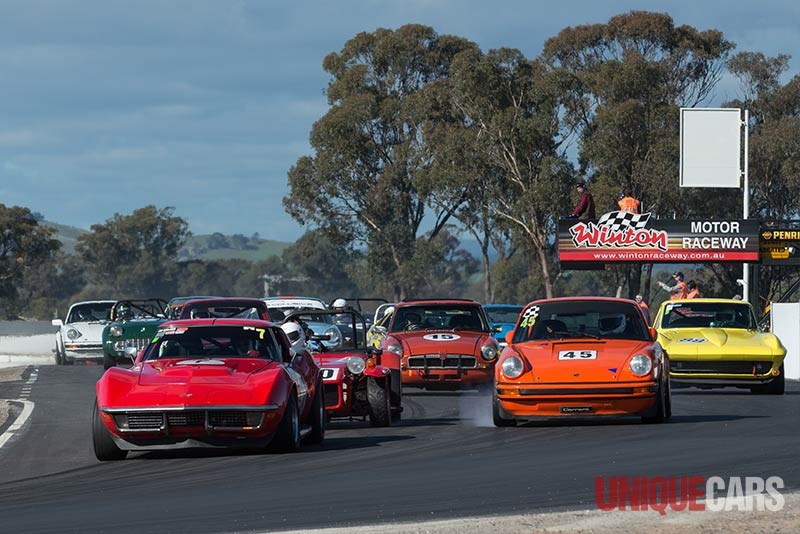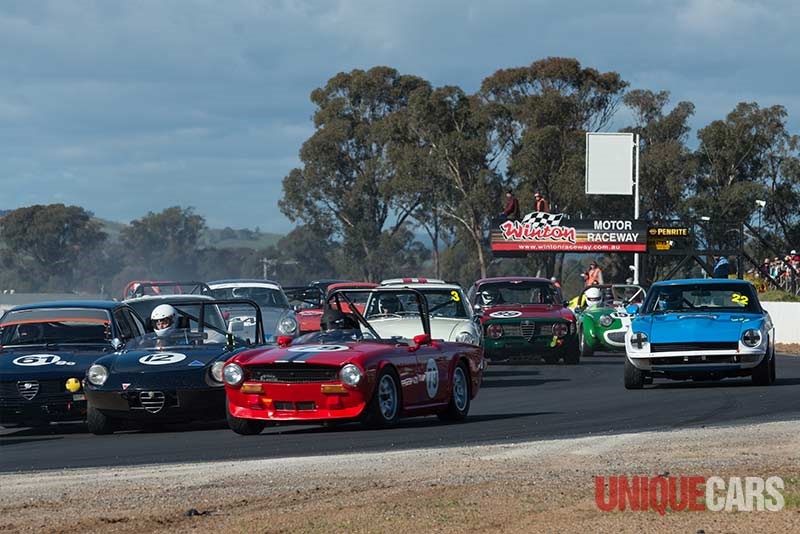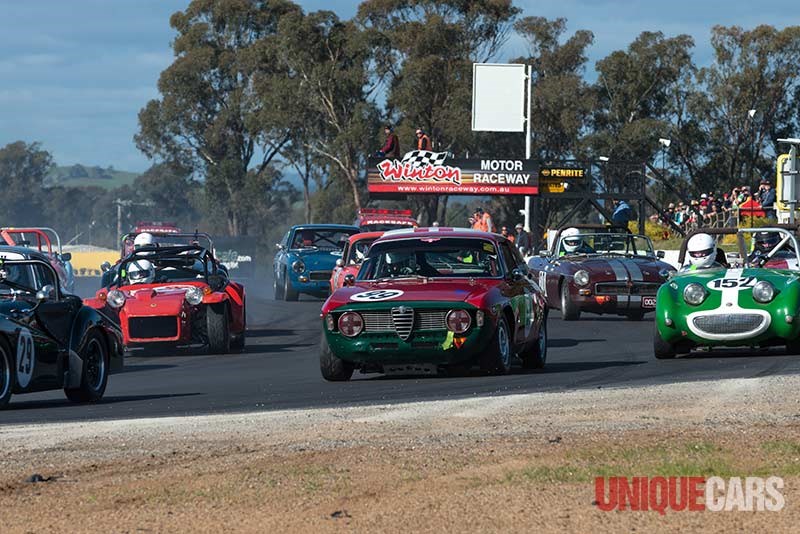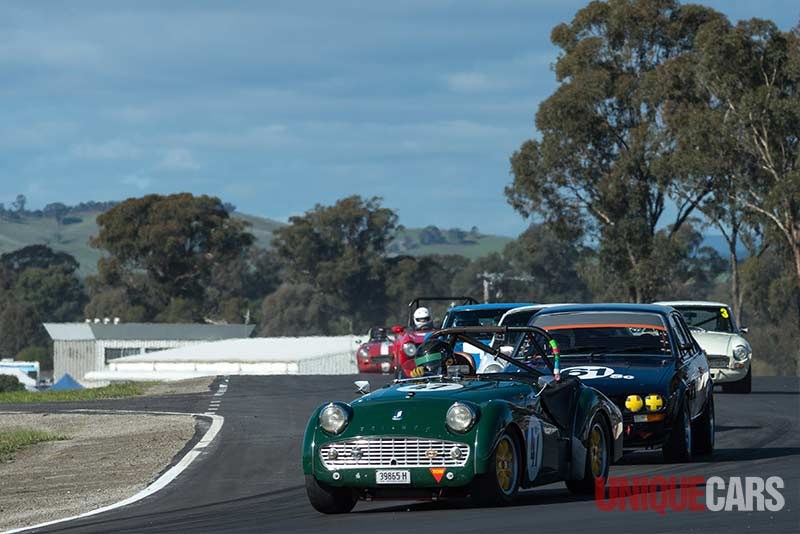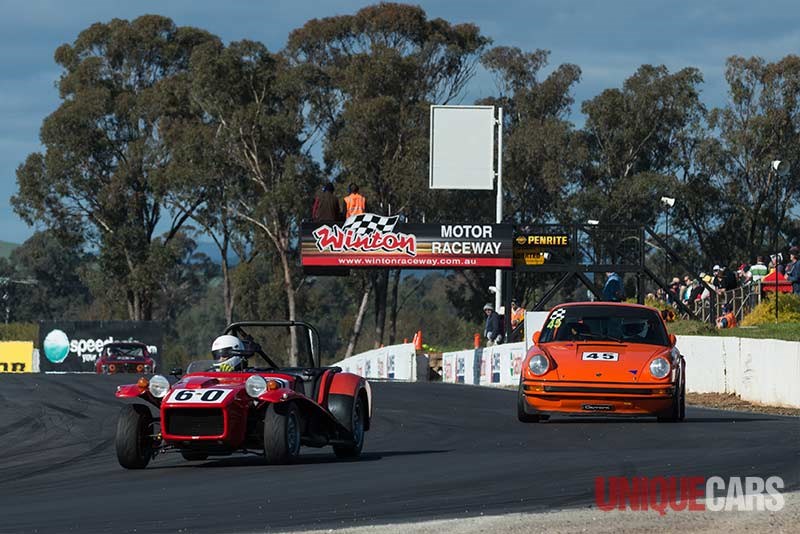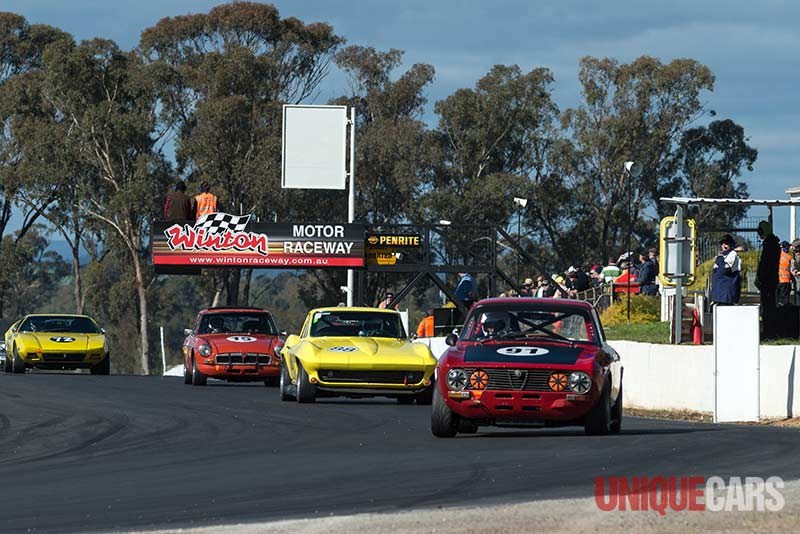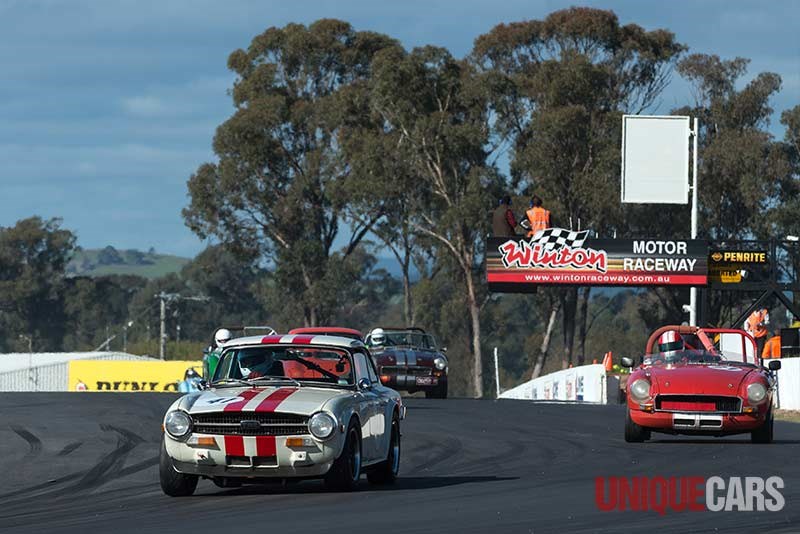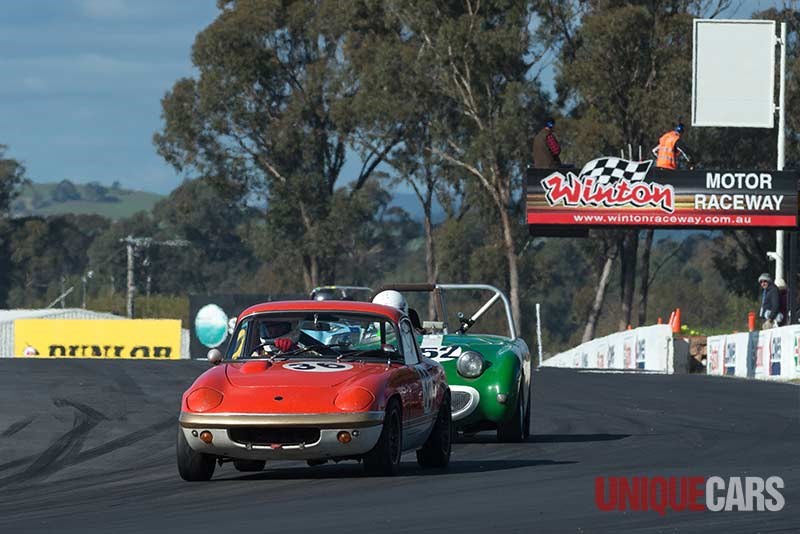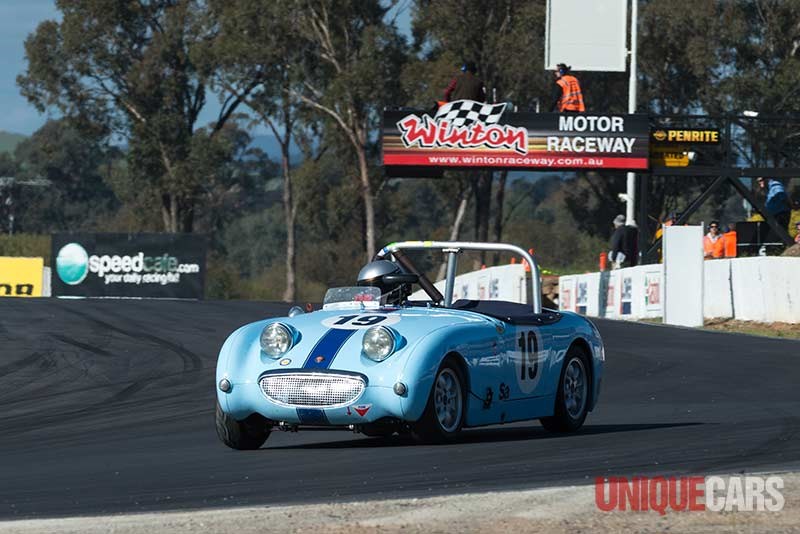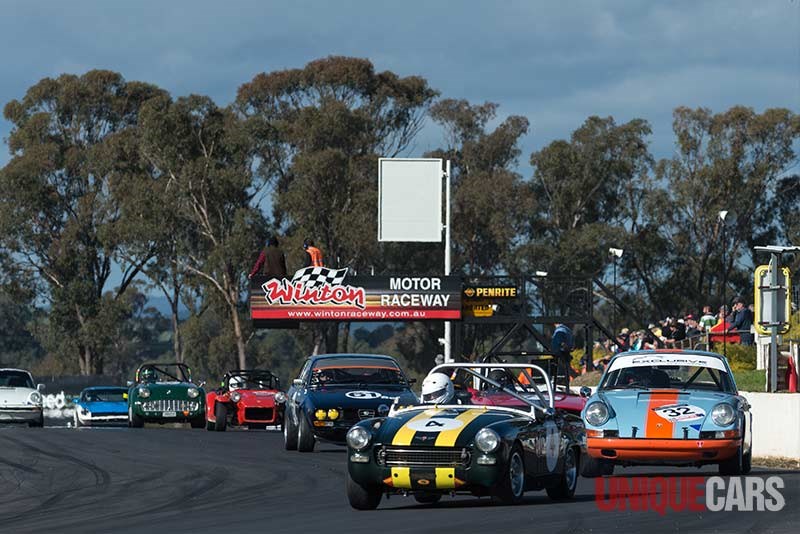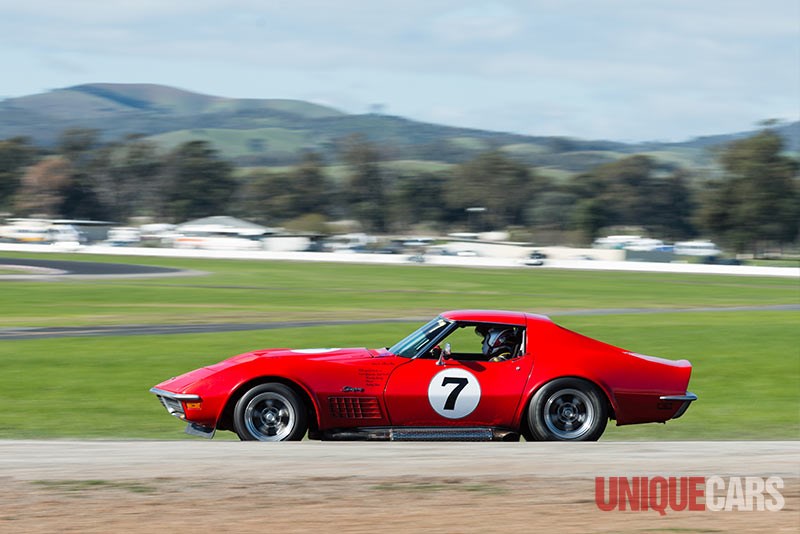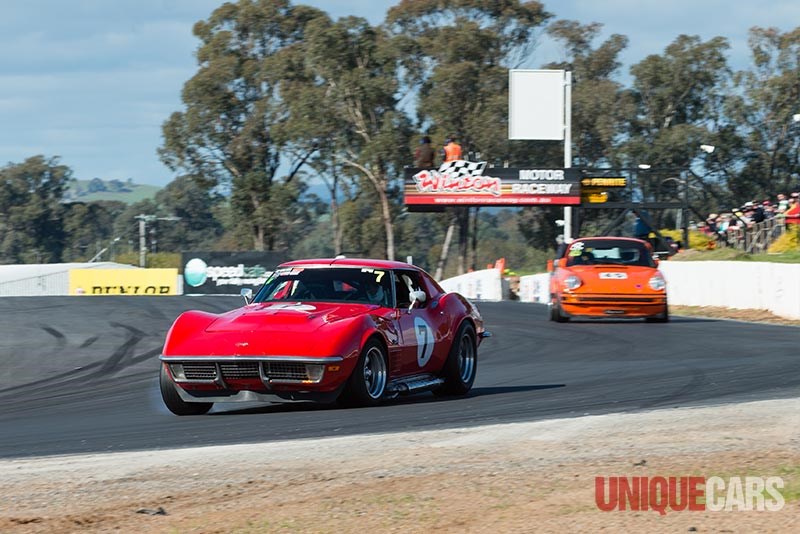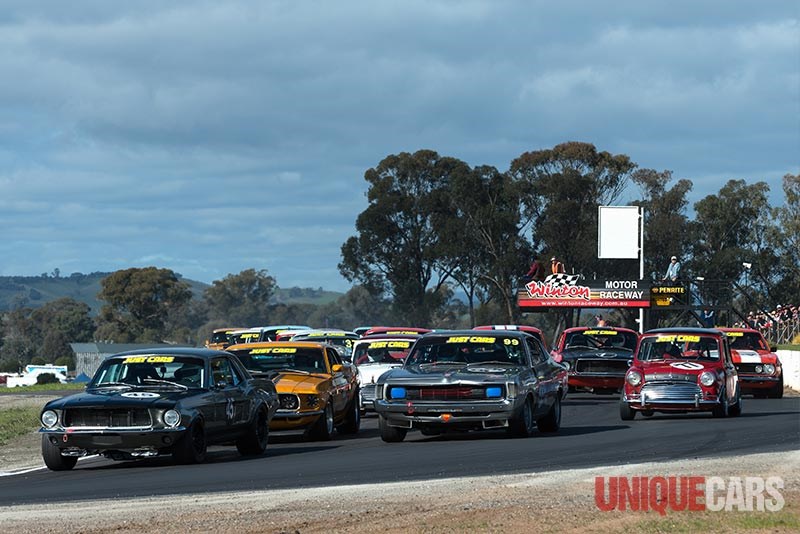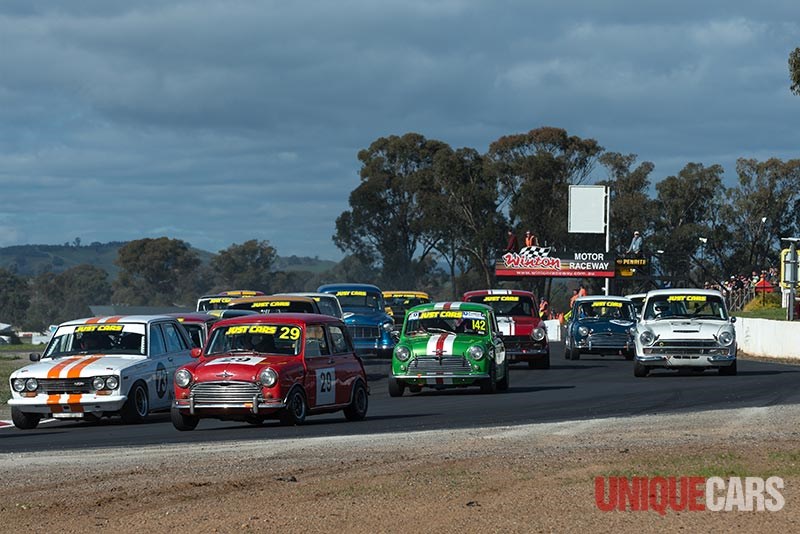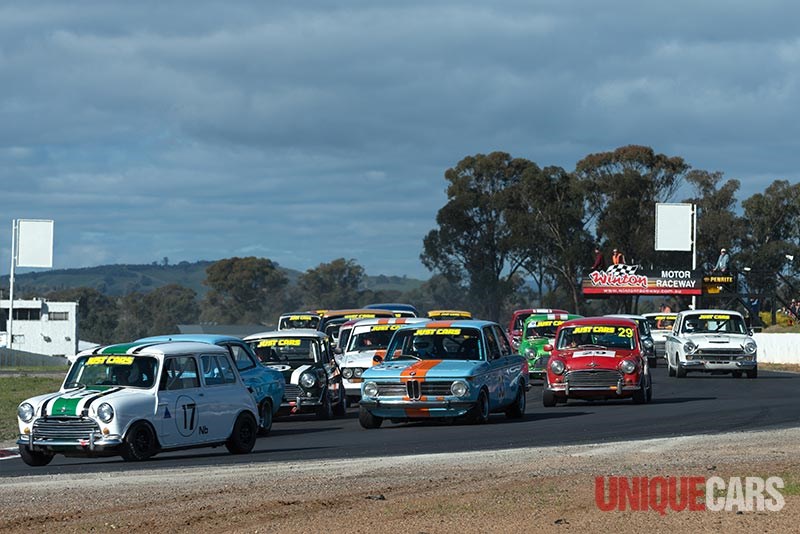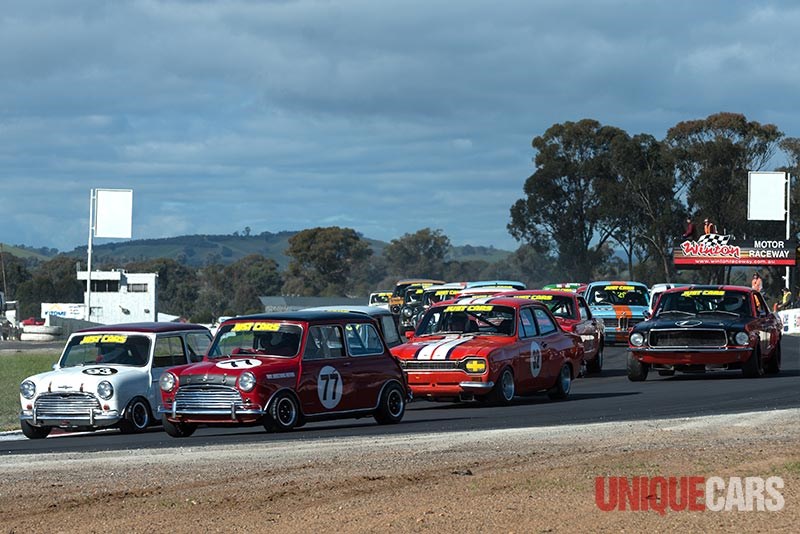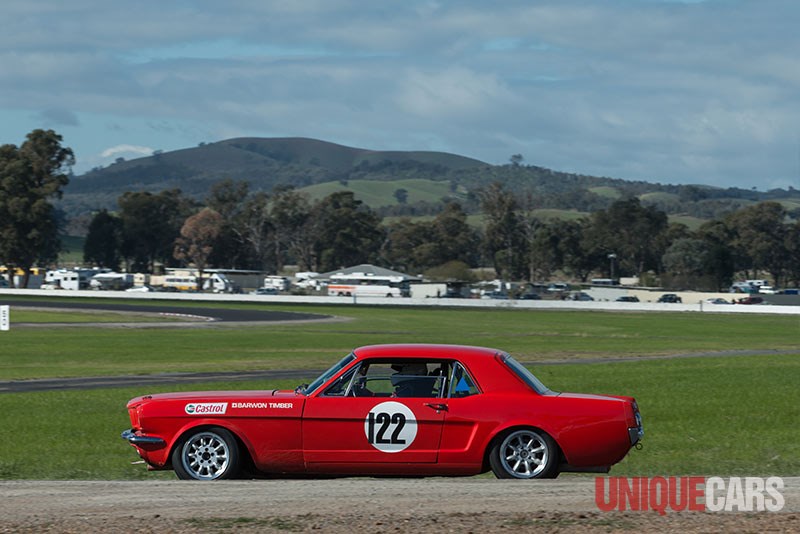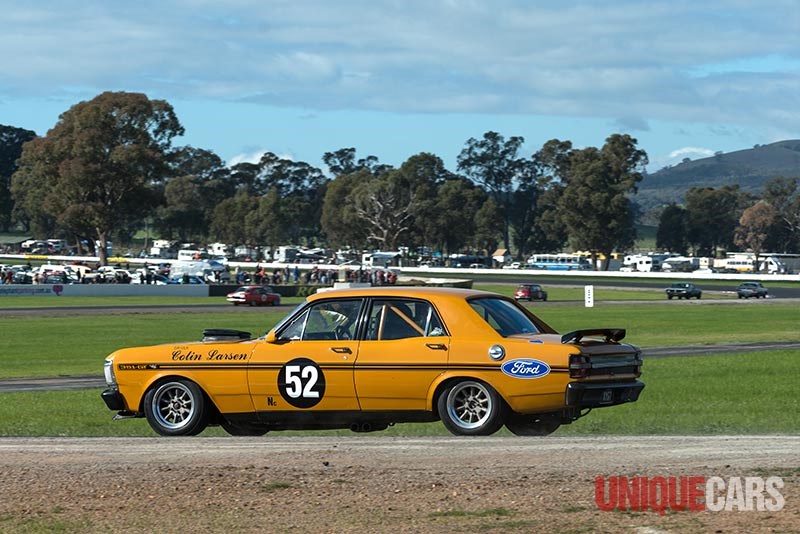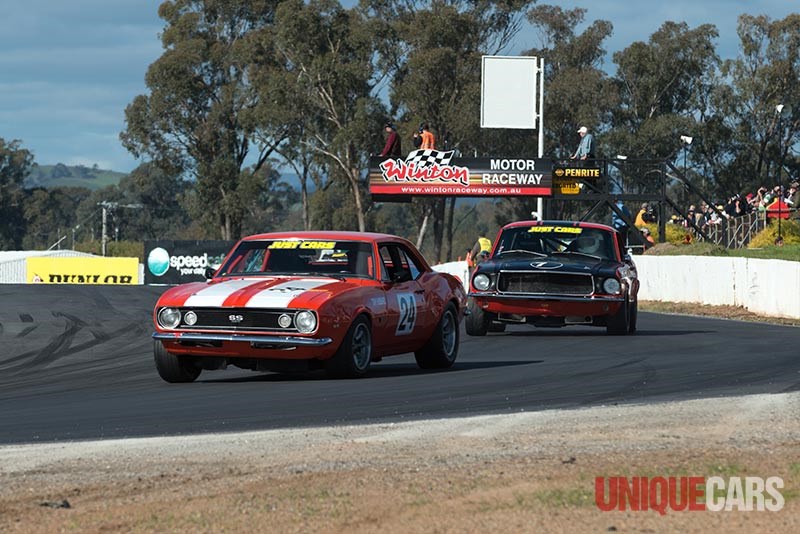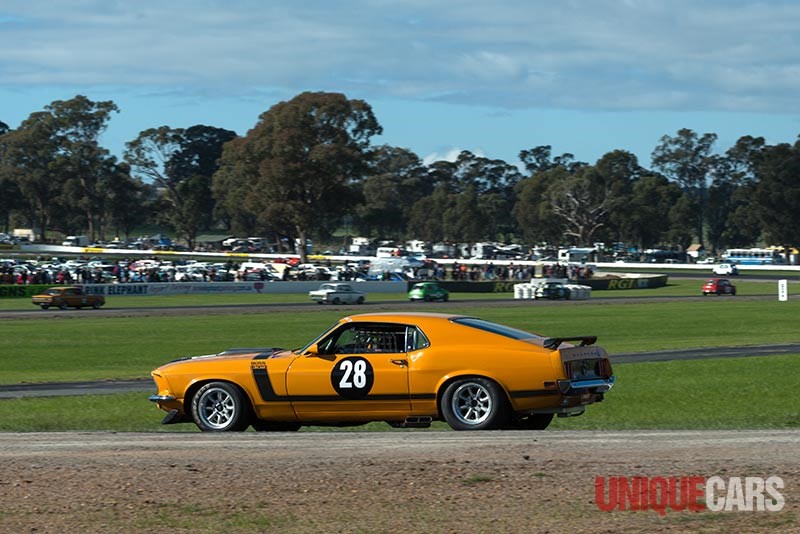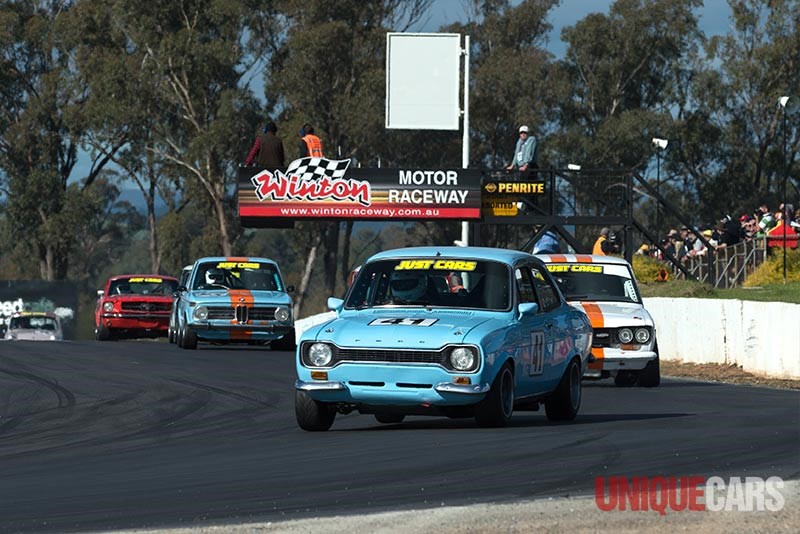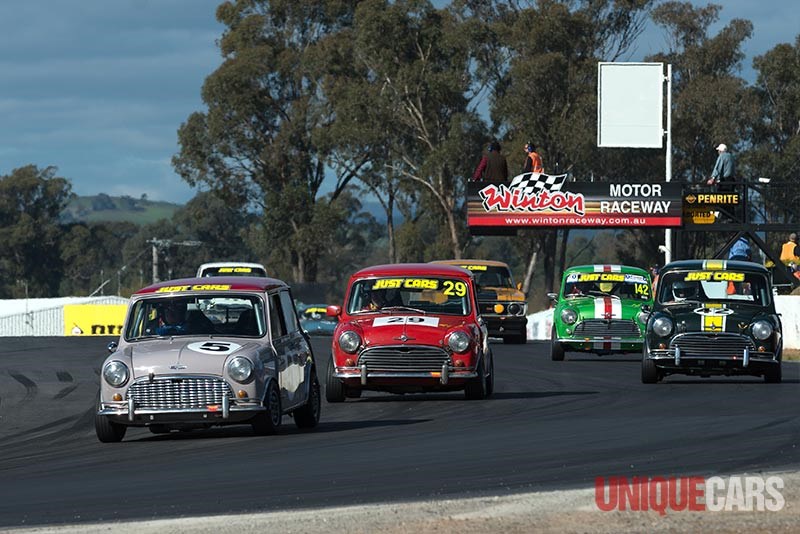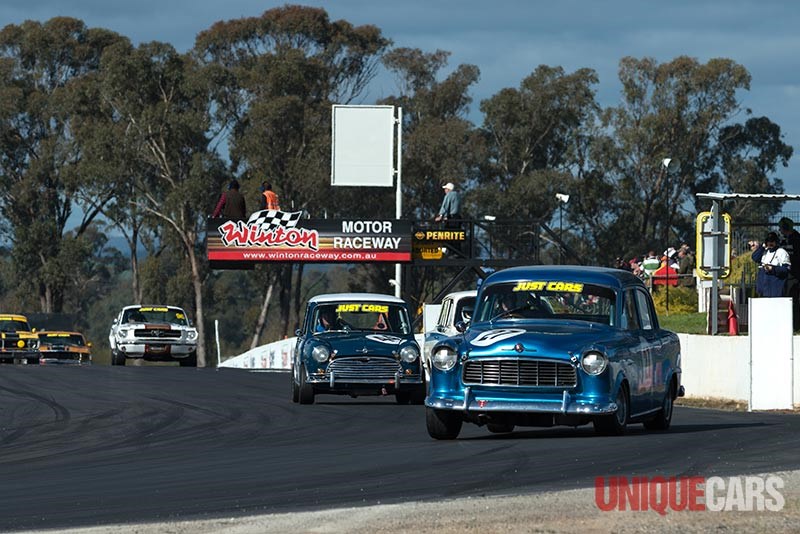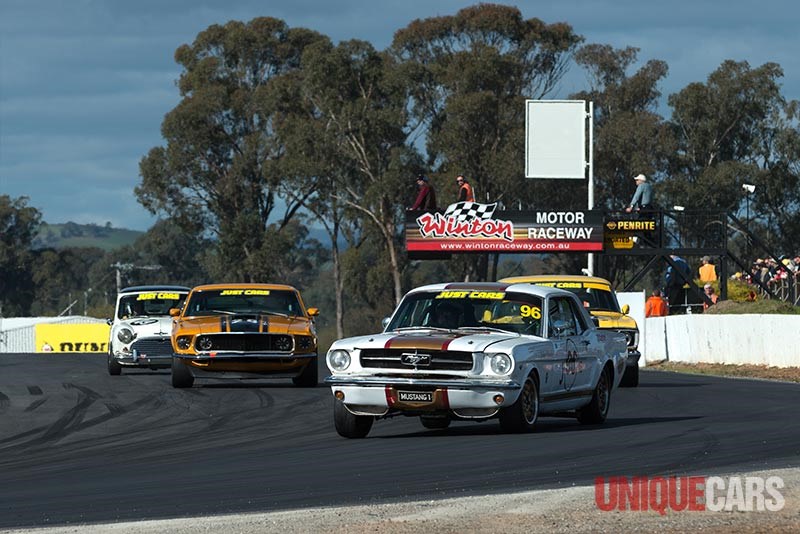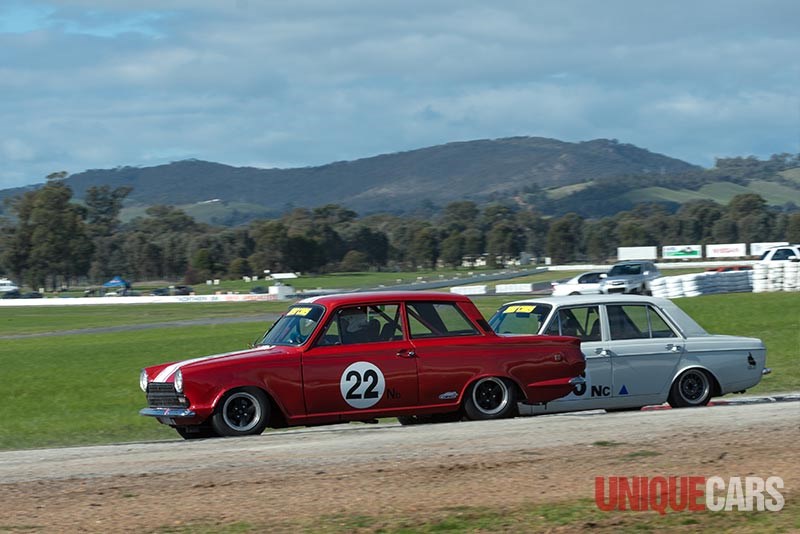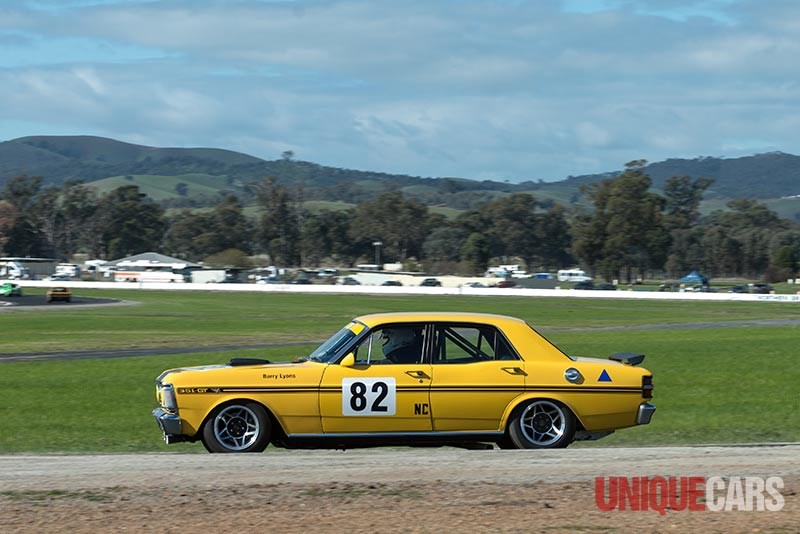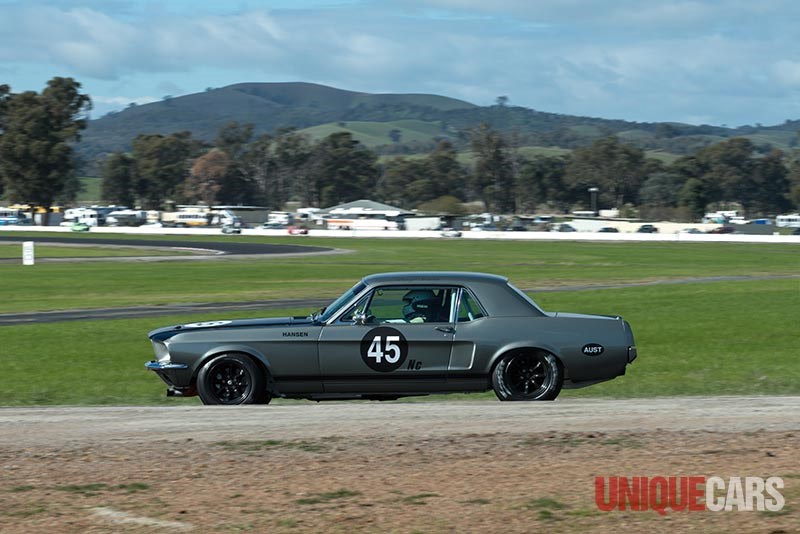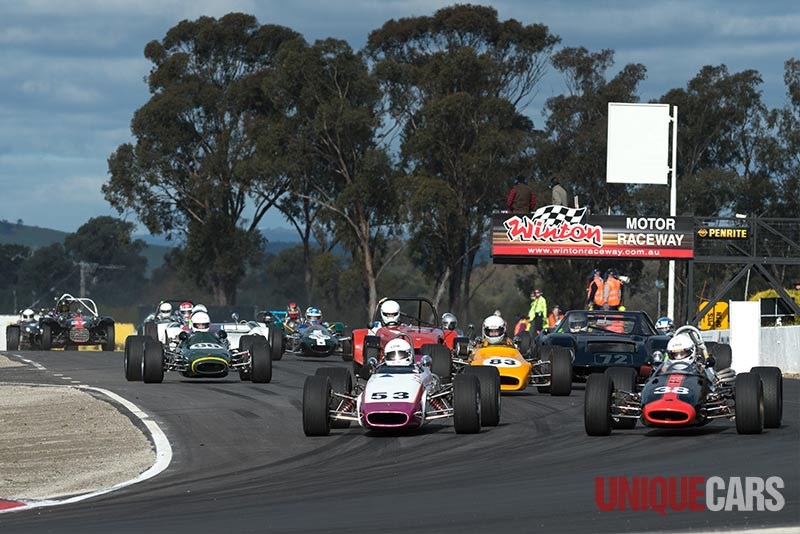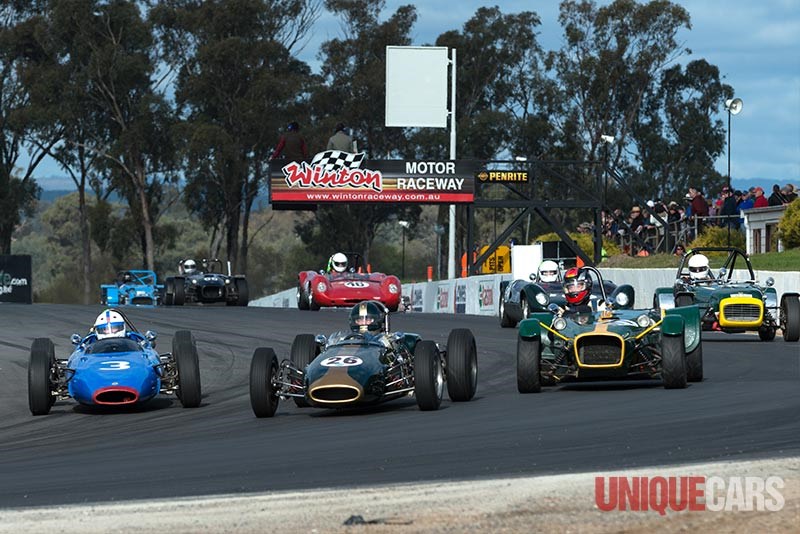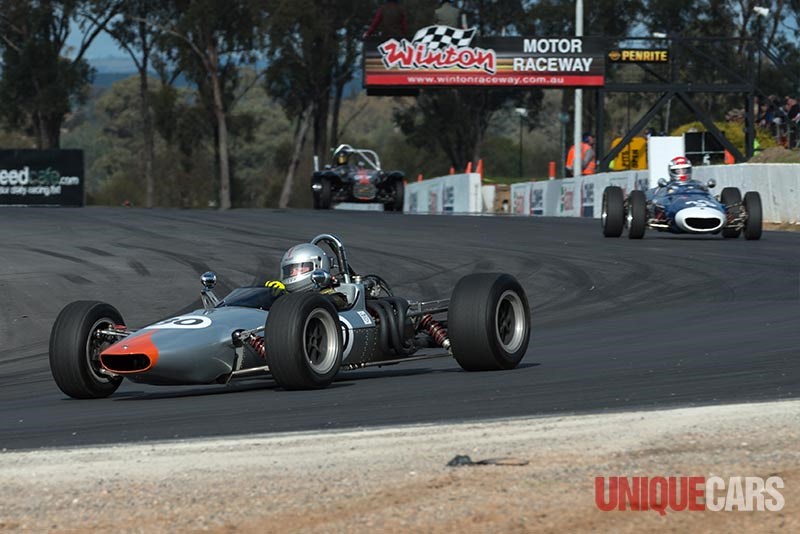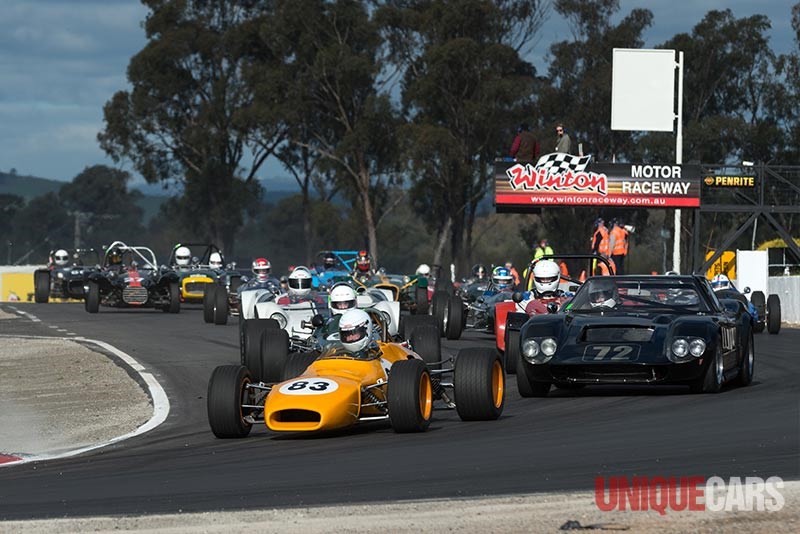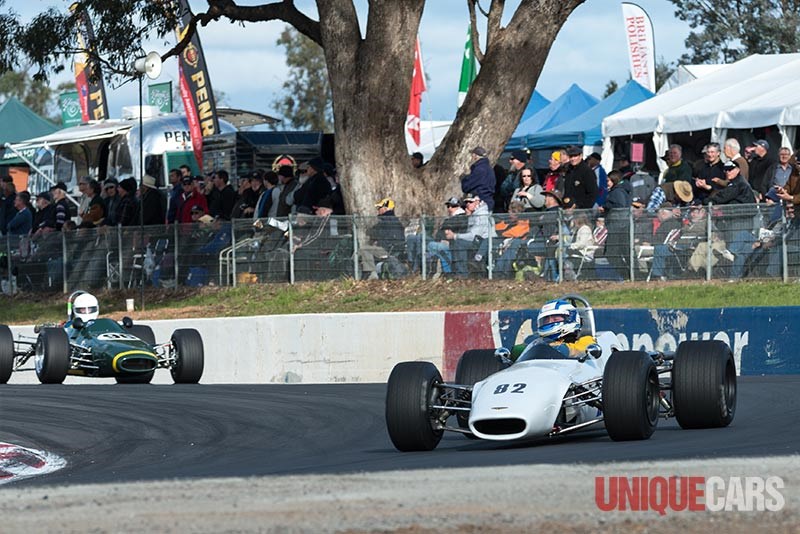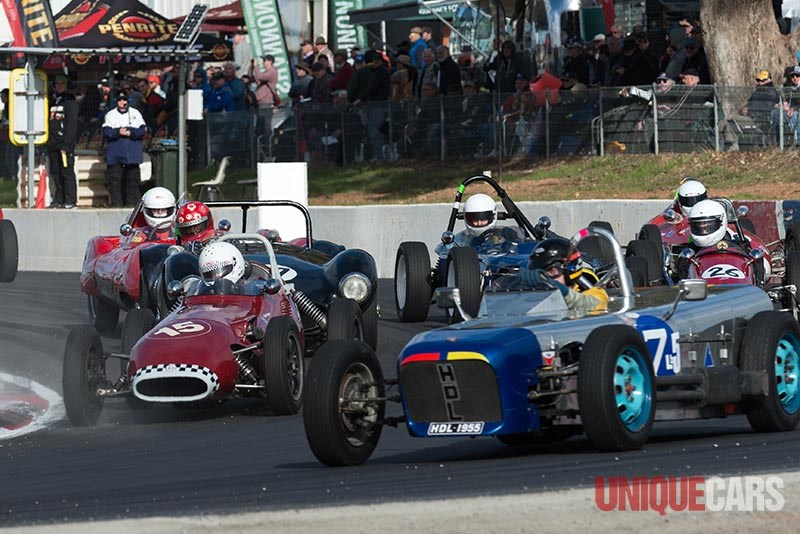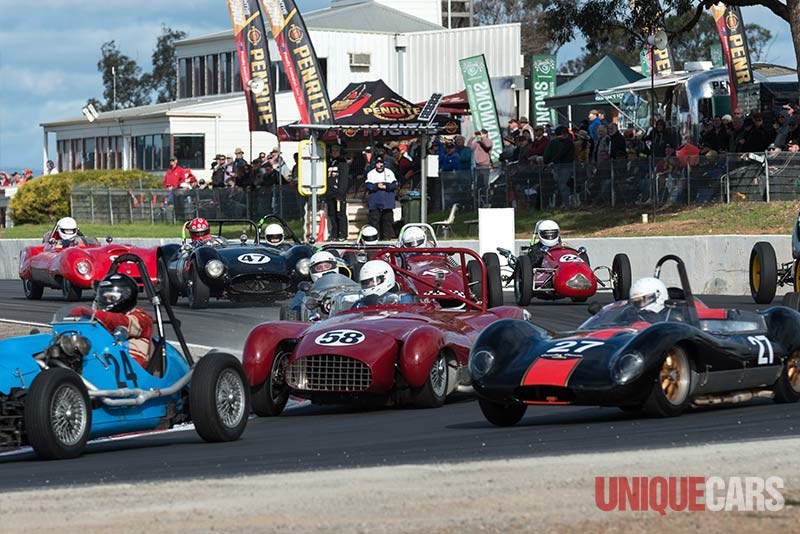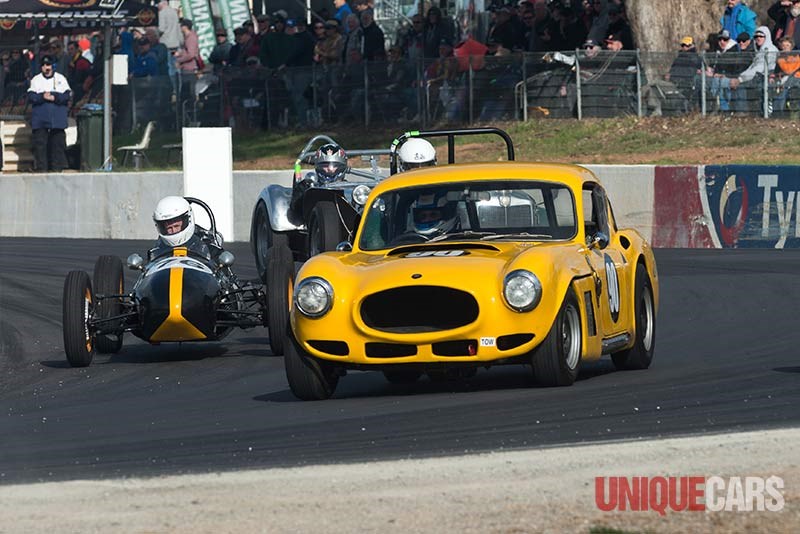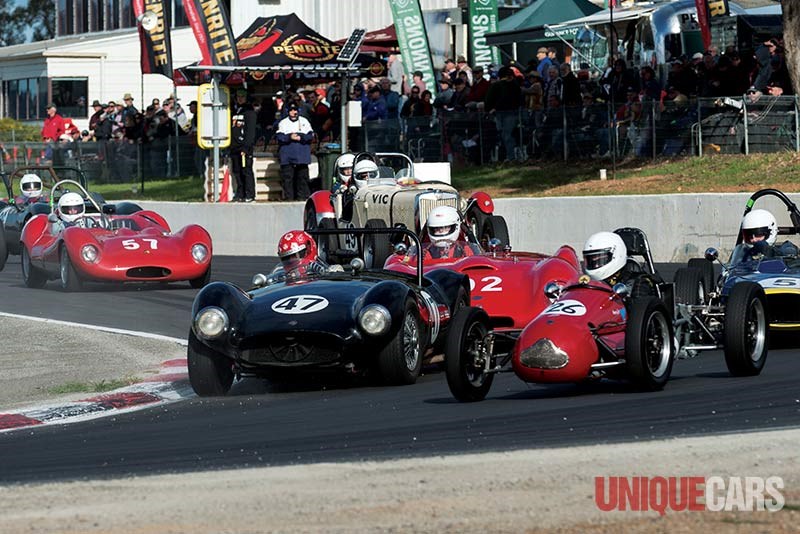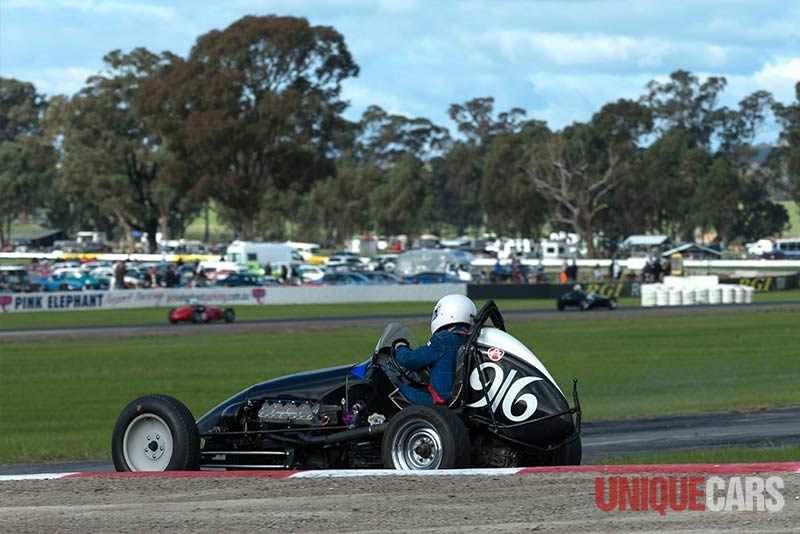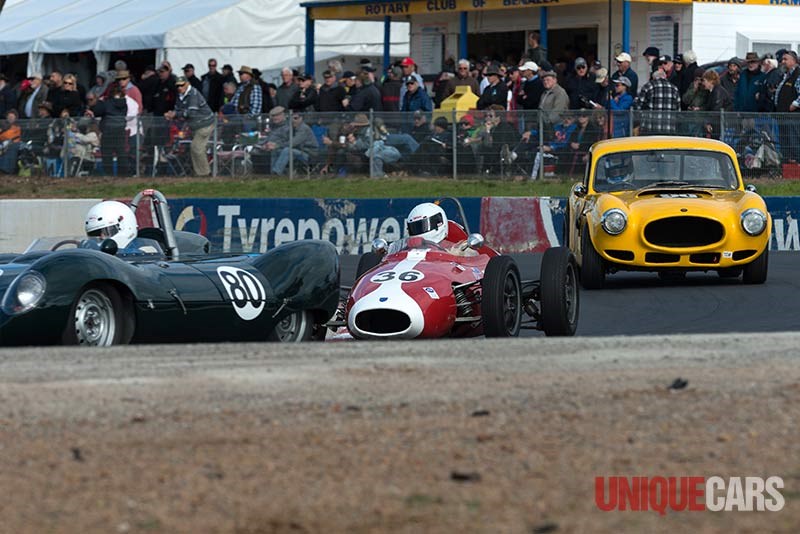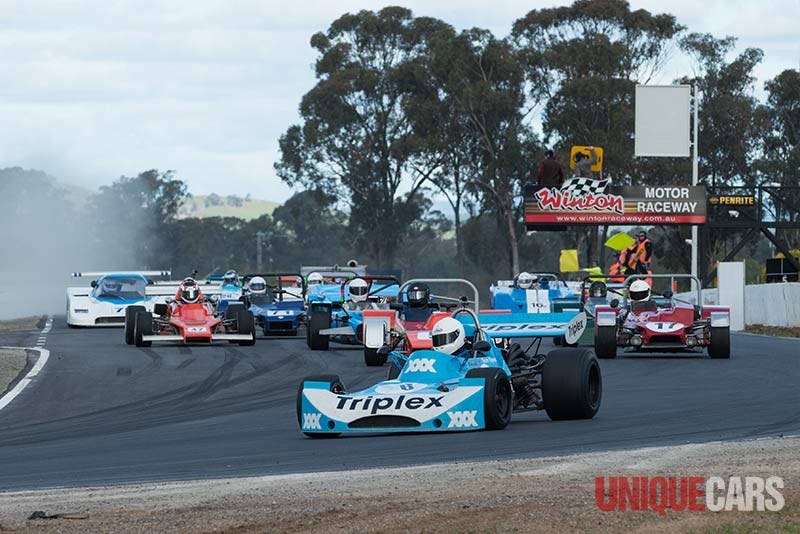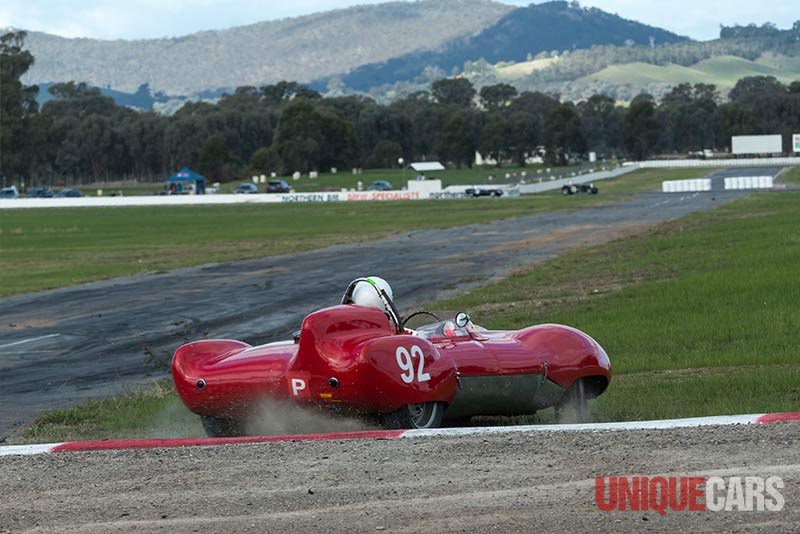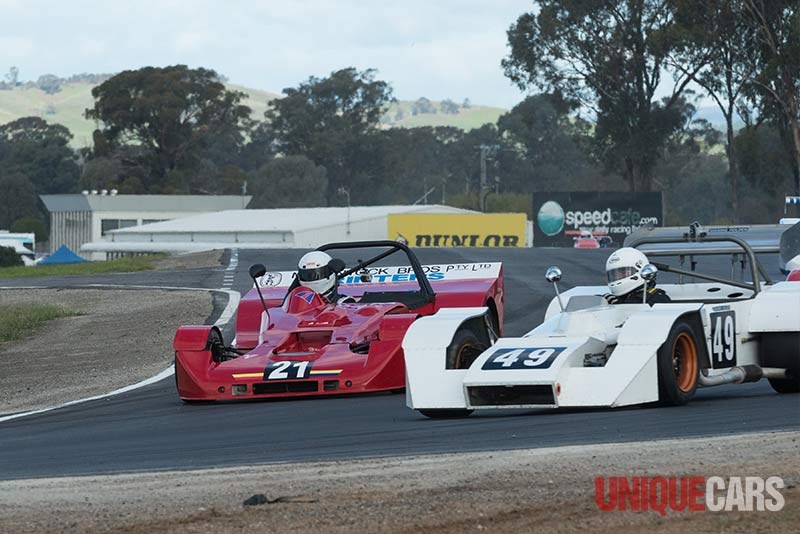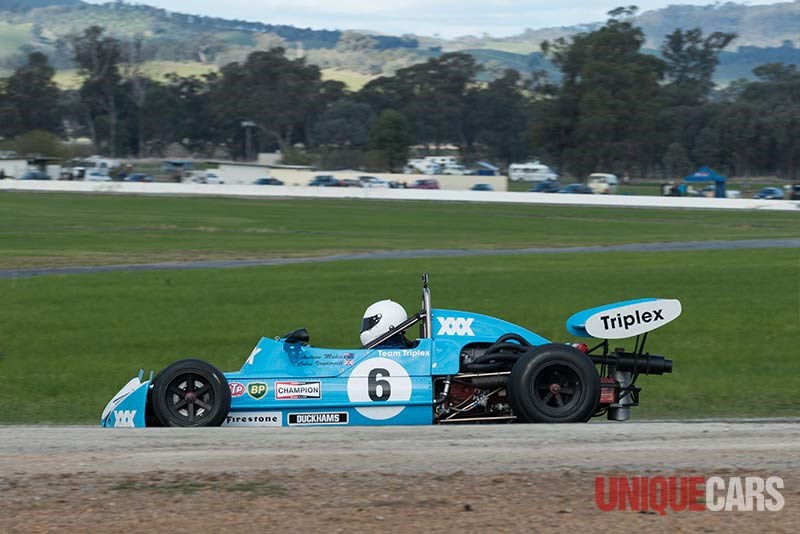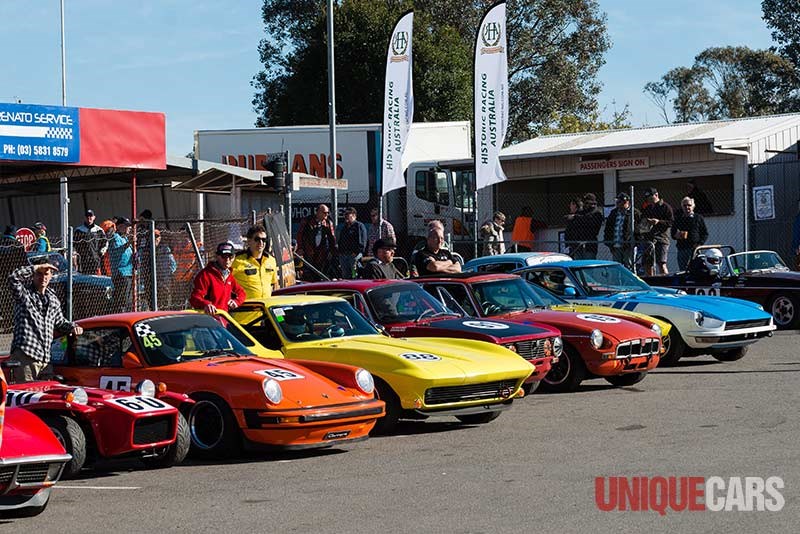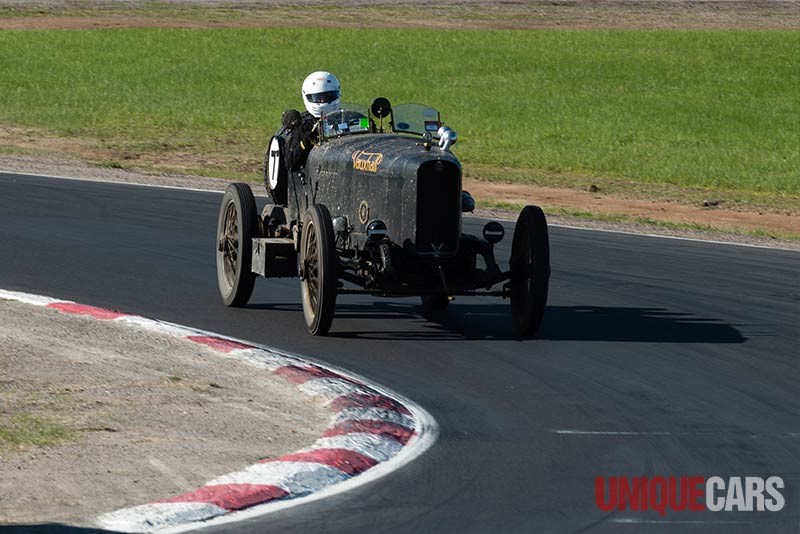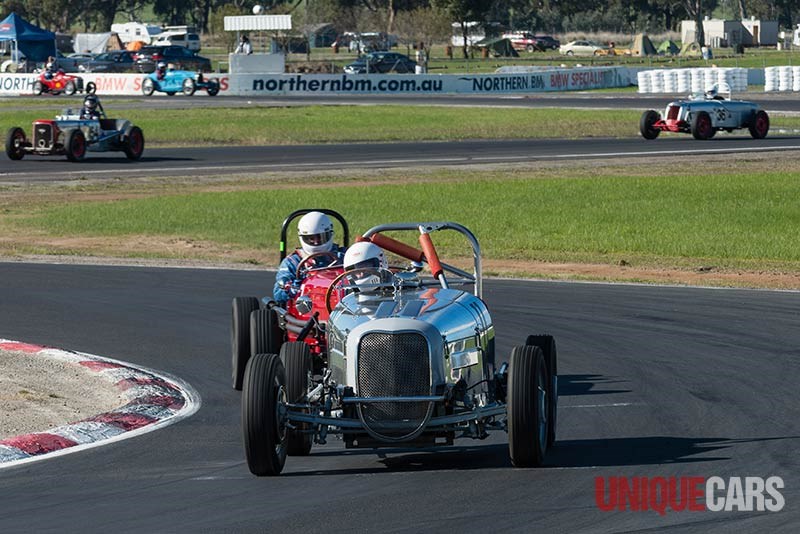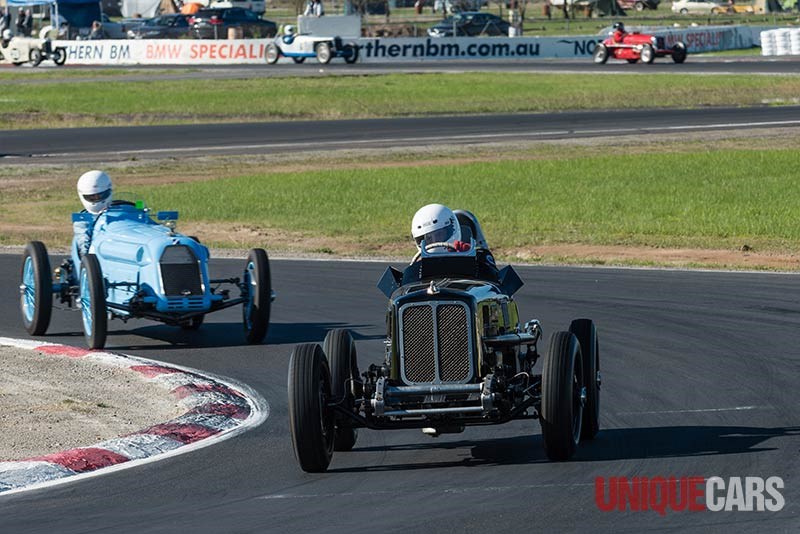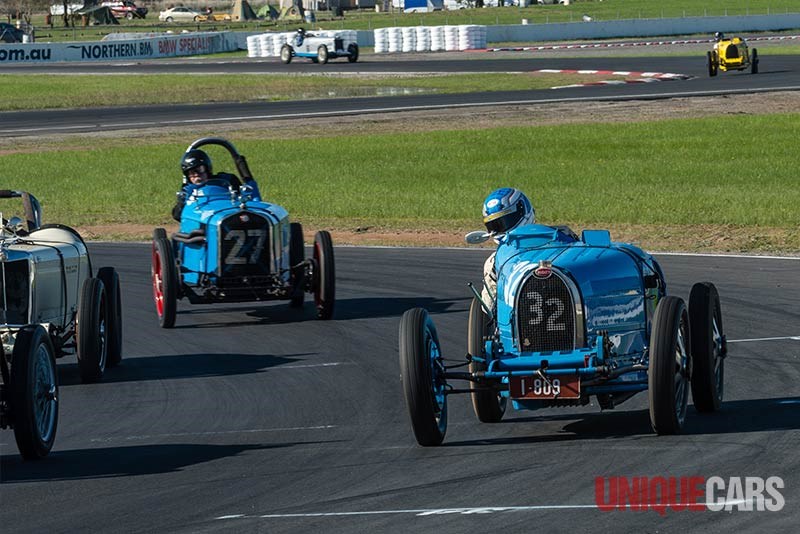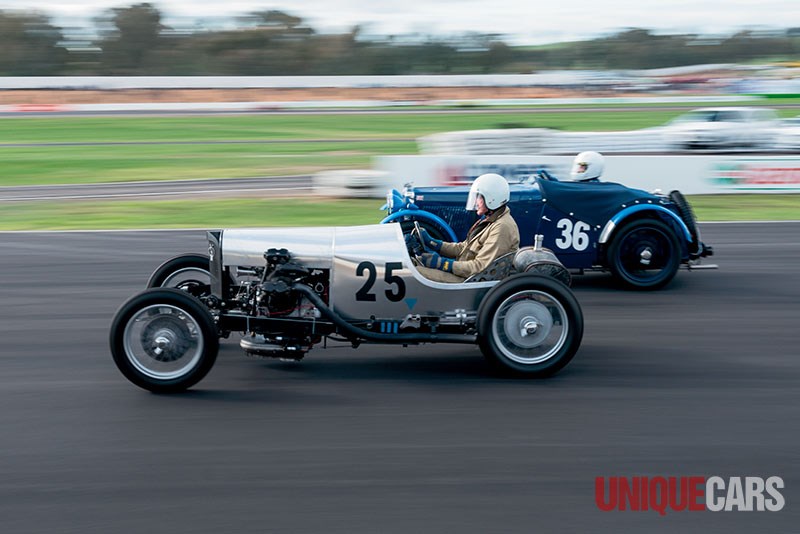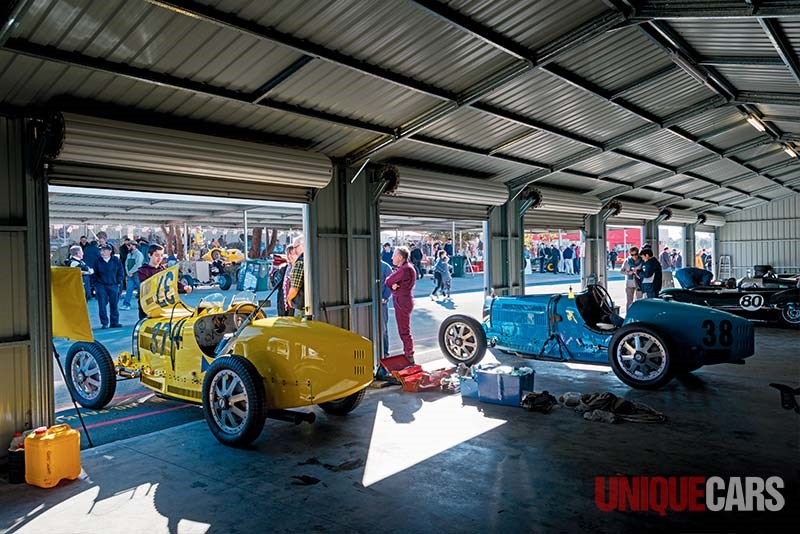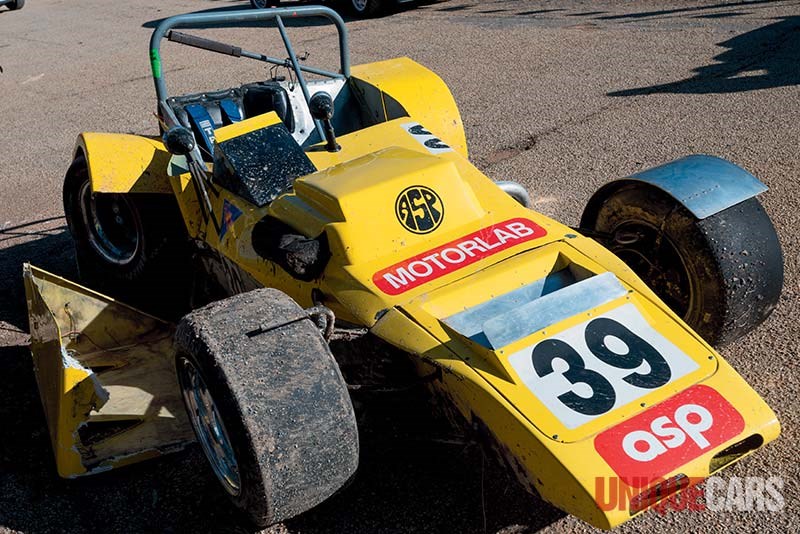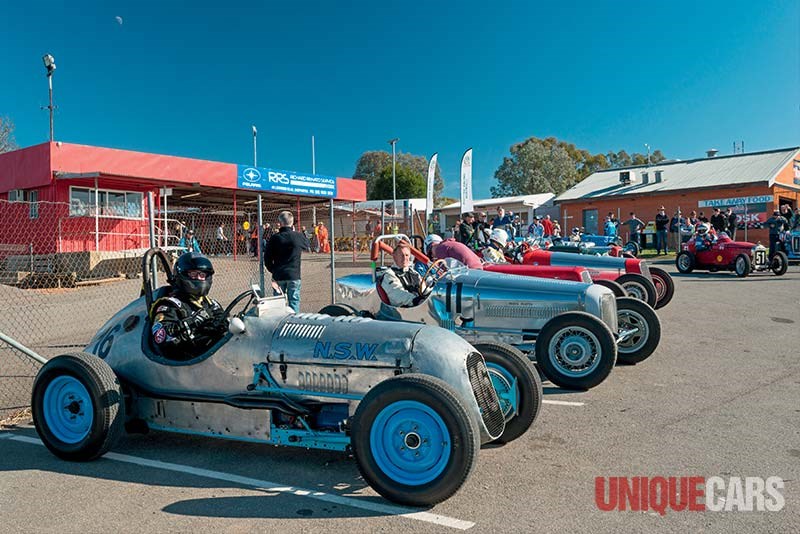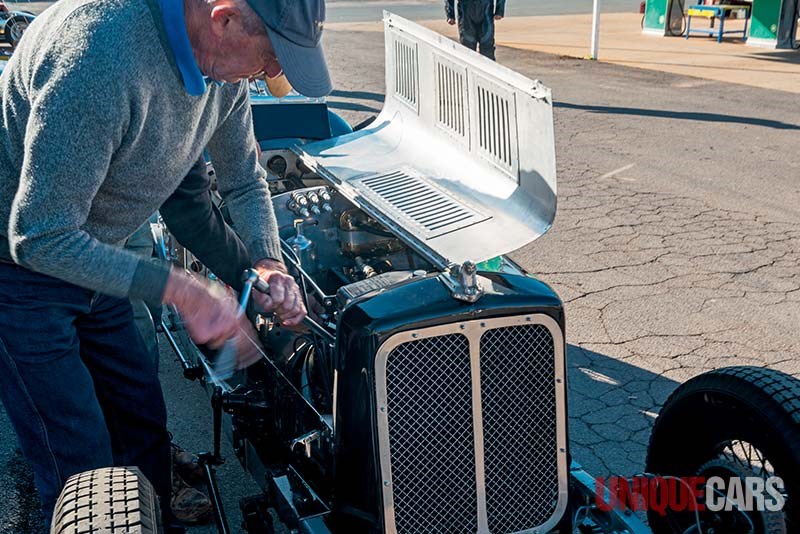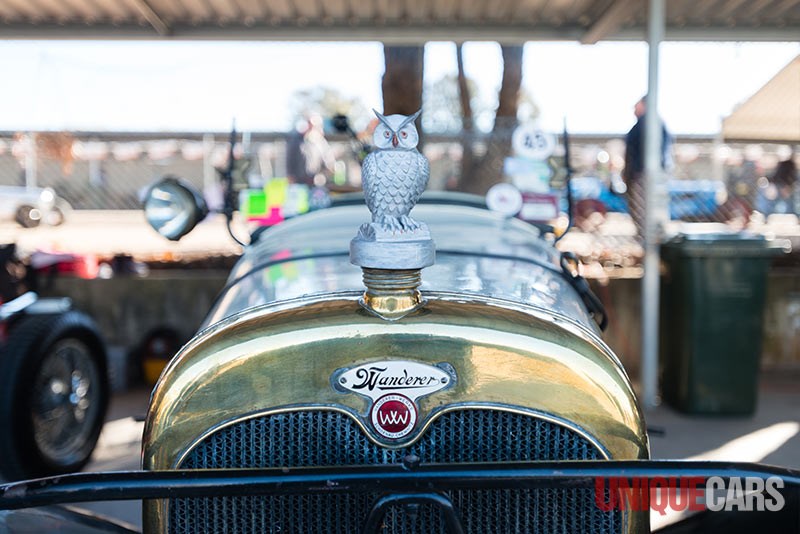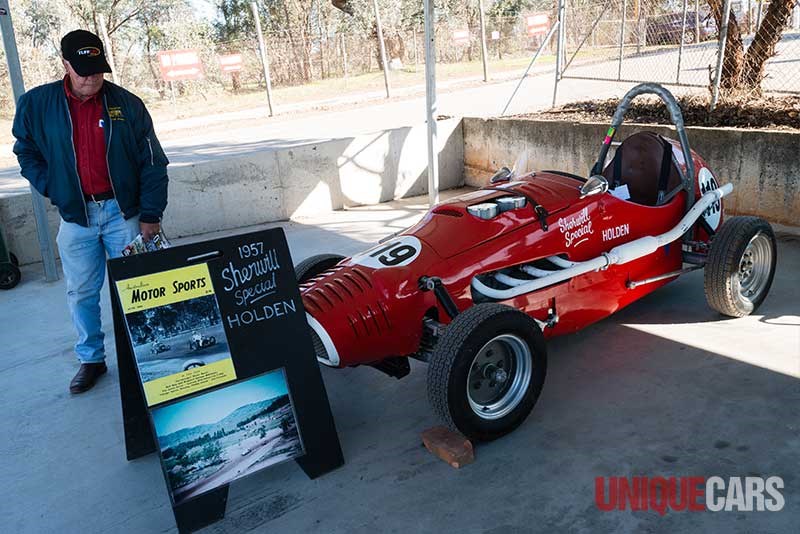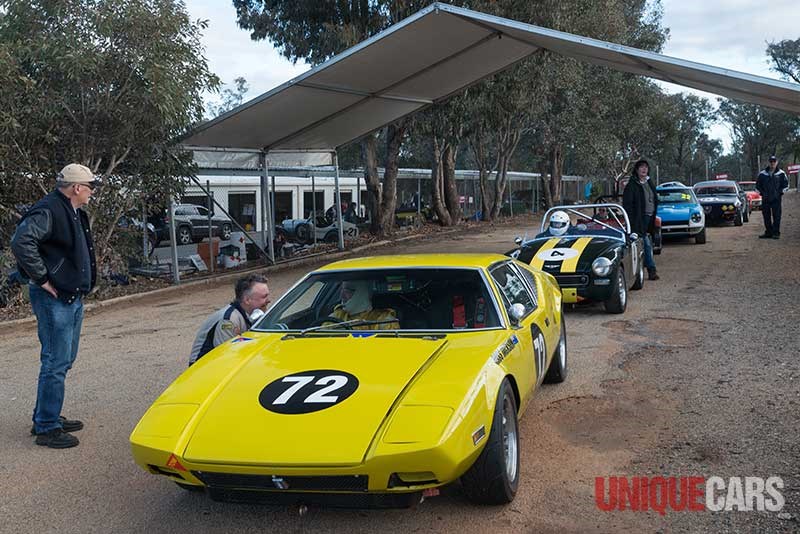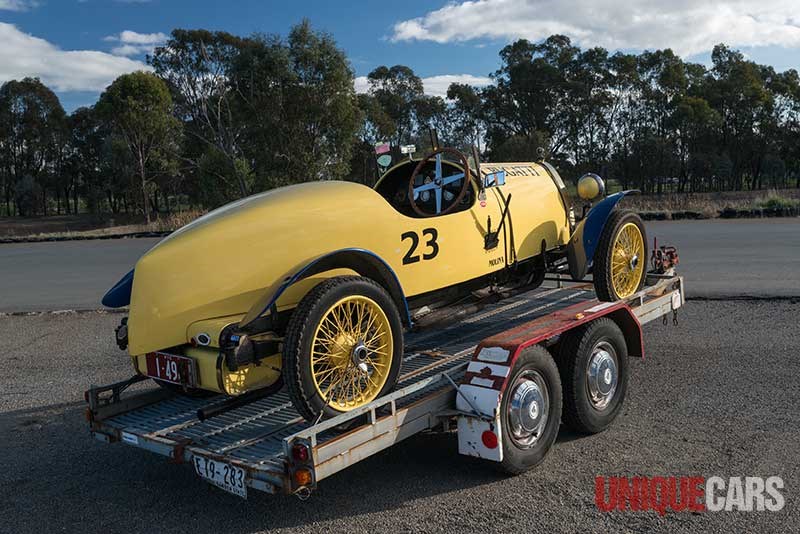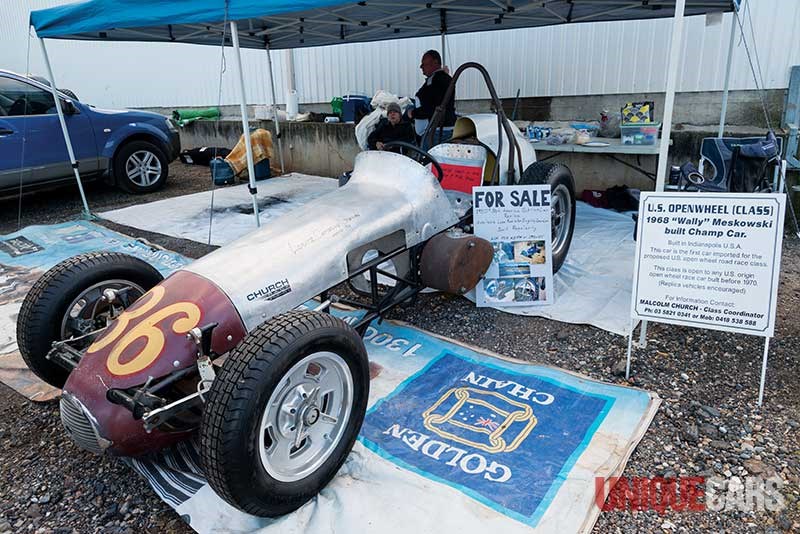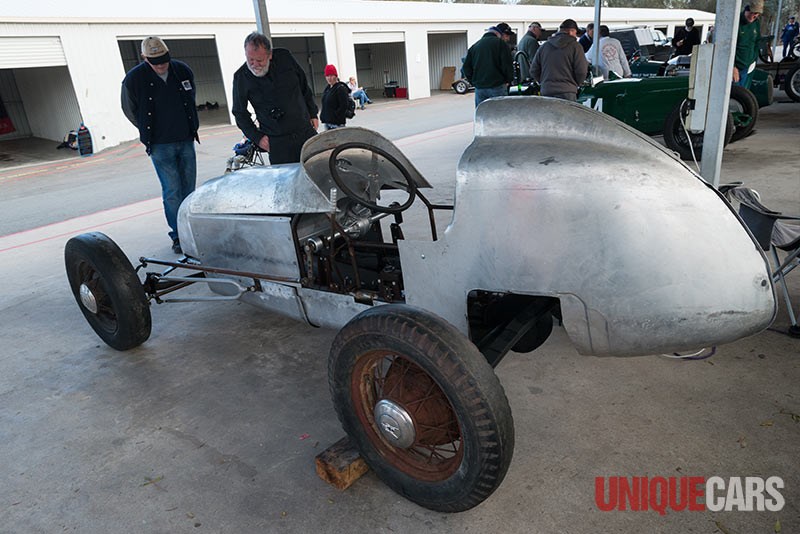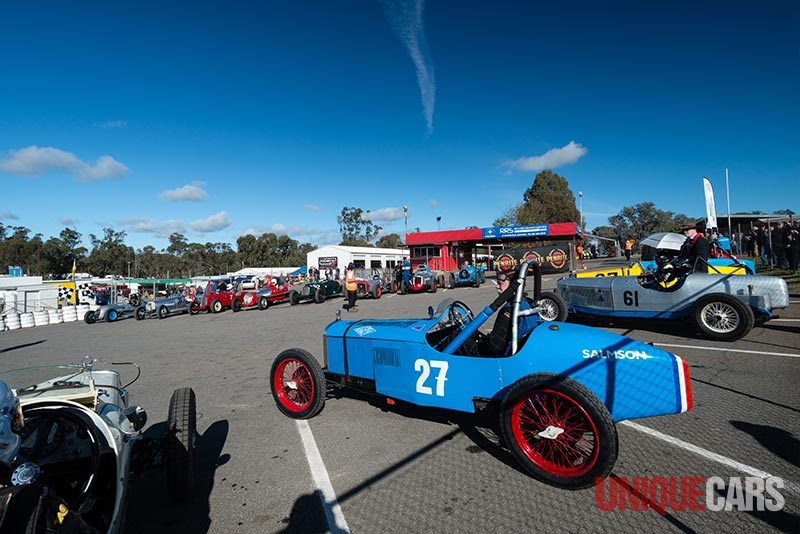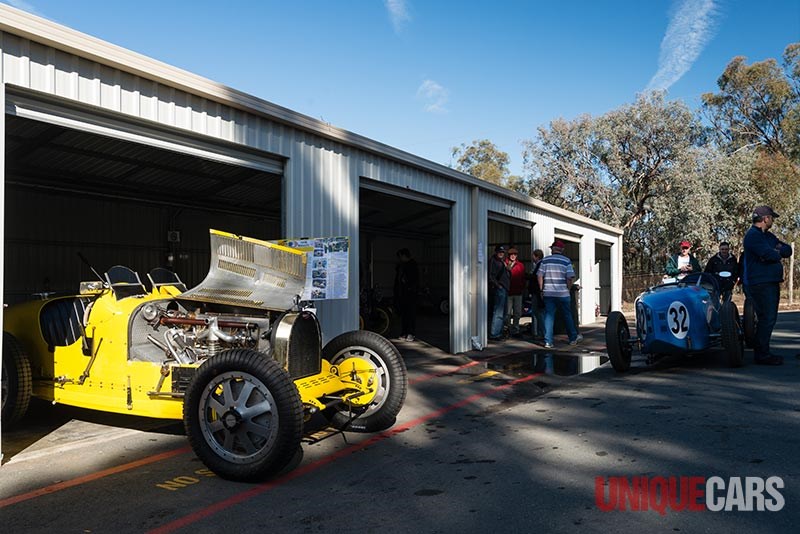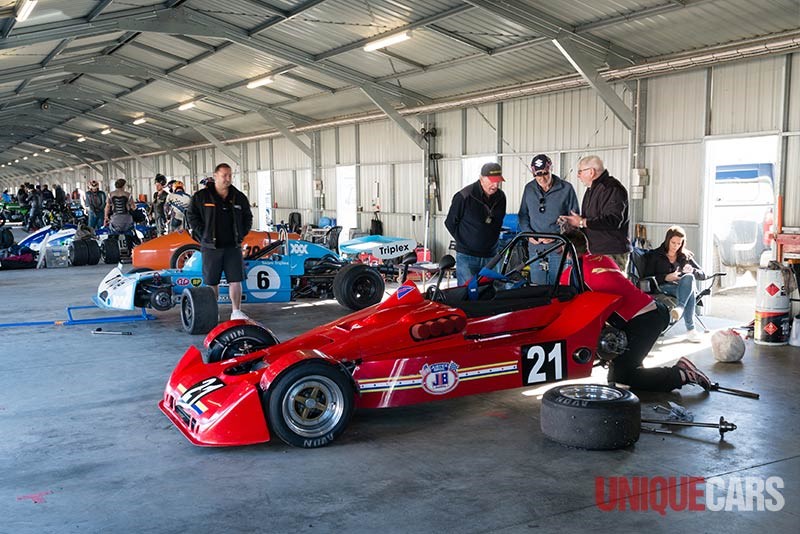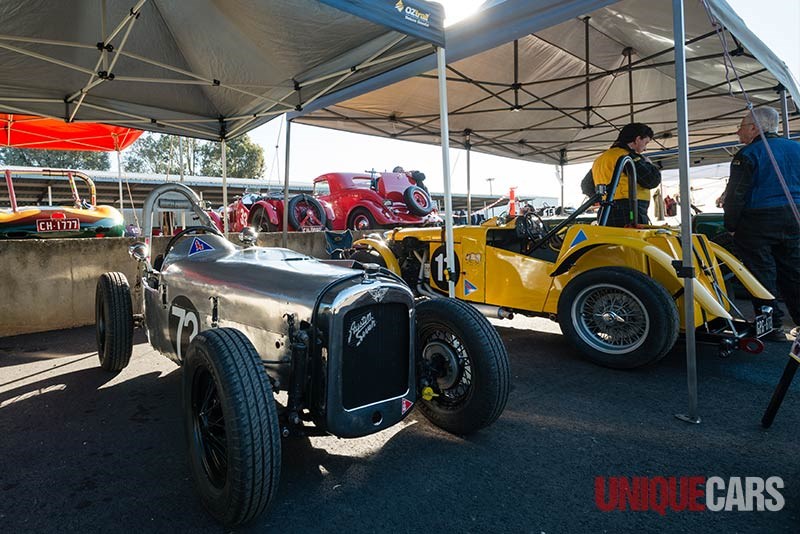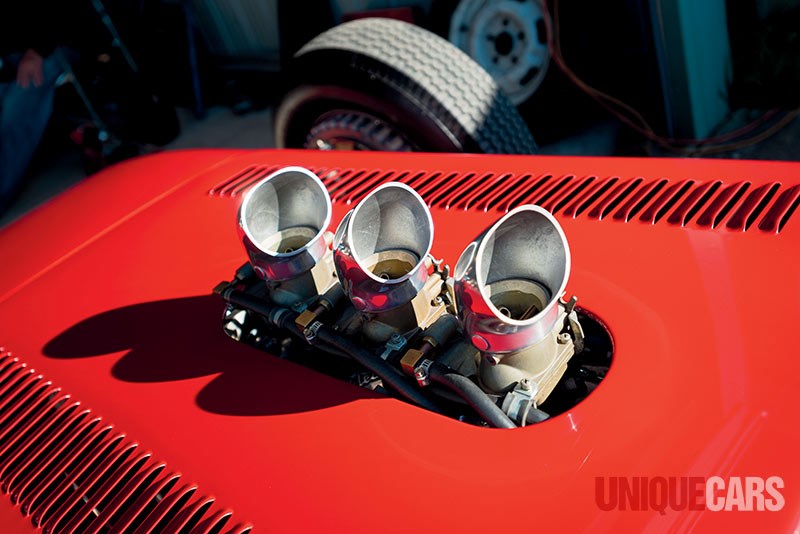 All the on-track action from the 2016 Winton Historics
Winton Historics 2016
Where were you in 1977? That was the year Niki Lauda won his second Formula One world championship in a Ferrari 312T and Allan Moffat won the Australian Touring Car Championship in a Falcon XB GT Hardtop and the Hardie-Ferodo 1000 (with Jacky Ickx), in a Falcon XC GS500 Hardtop.
It was also the year that the Austin Seven Club of Victoria held the first Historic Winton four-plus-two meeting. Forty years later, Historic Winton is a landmark event on the historic and classic car (and motorcycle) calendar and is still promoted by the Austin Seven Club in conjunction with Historic Motorcycle Racing Association of Victoria.
Held on the last weekend in May, on the brink of winter, this year's event was luckily run under clear skies for most of the action-packed two days. The format was familiar to anyone who has been to previous Historic Winton meetings: non-stop racing on track, and pits, paddock, and car parks crammed with club displays, collectable cars, and people soaking up the atmosphere of bygone eras.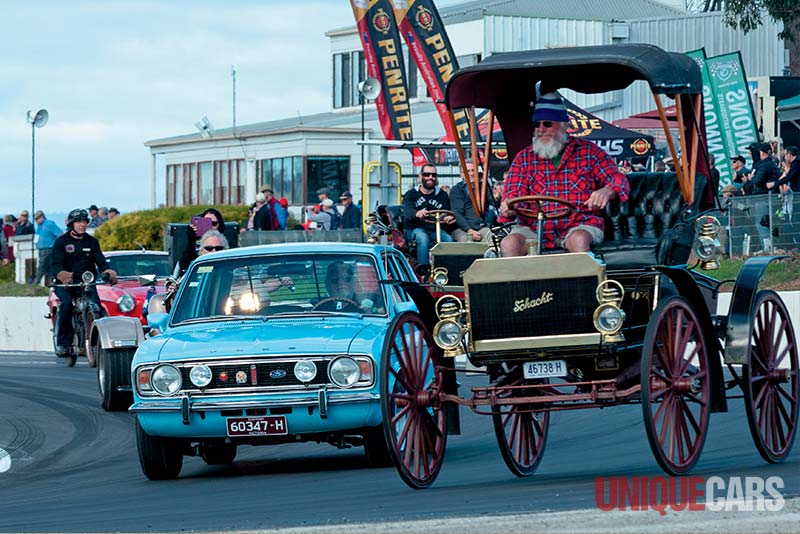 As always, Historic Winton paid tribute to many motoring milestones, especially during the popular lunchtime parade, which proceeds at a leisurely pace in deference to the age of some of the machinery doing laps of the traditional Winton 'short' circuit.
The esoteric cavalcade ranged from a tiny Heinkel H-I 'enclosed motorcycle' to wooden-wheeled 'horseless carriages' and massive Foden and Diamond-T trucks, with classic caravans thrown in for good measure.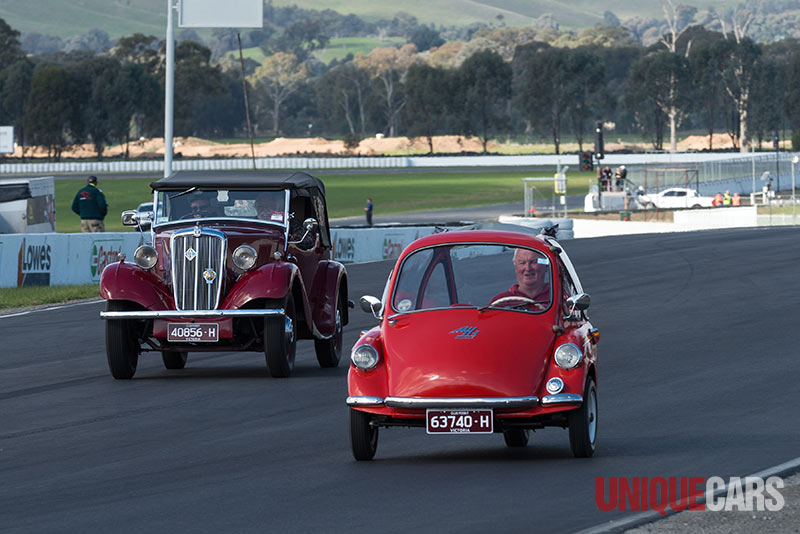 This year Winton recognised the 110th anniversary of Austin and Lagonda, 90 years of Pontiac, Daimler-Benz, Morris Oxford, Chrysler Imperial, and the Bugatti Type 35's world championship win. As well 80 years of the SS Jaguar 100, the MG TA, BMW 328, Fiat Topolino and the first diesel car, the Mercedes 260D.
The American Jeep was born 75 years ago, 70 years ago the Cooper 500, Renault Dauphine, Triumph Roadster, and Singer Gazelle were launched. And 60 years ago the Holden FE, Austin 35 and Morris Minor 1000 hit the streets. And can it really be 50 years since the Toyota Corolla, Chevrolet Camaro, Holden HR, Fiat Dino, XR Falcon and Lotus Europa debuted? It's enough to make one feel very old.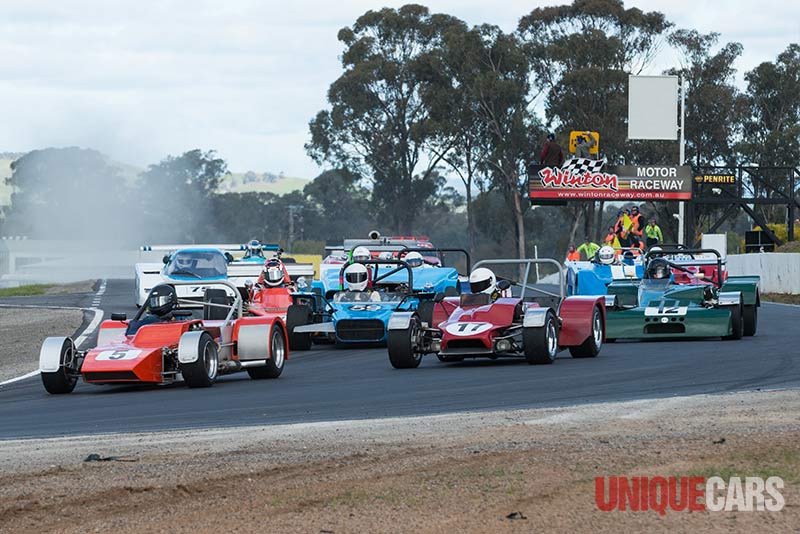 As always the racing was competitive and it always surprises just how hard some owners push their rare old cars. From Bugattis, Brabhams, and even Model T open wheelers to sleek Elfin and Lotus sports racers, snazzy Triumphs, MGs and Alfas, myriad 'specials' and the brawling Group N touring cars, the racing was willing but largely without incident.
Who would have thought way back in 1928, when a diminutive Austin 7 won the first Australian Grand Prix at Phillip Island, that it would spawn a club that would create the Winton Historic tradition. Long may it continue.

MEET SOME OF THE DRIVERS
John Brooks
Heinkel-1
This car was first registered in 1960 in Bournemouth in southern England. I was at school at the time and it was registered about two kilometres from my parents' house. The next time I saw it was two years ago on eBay and we bought it.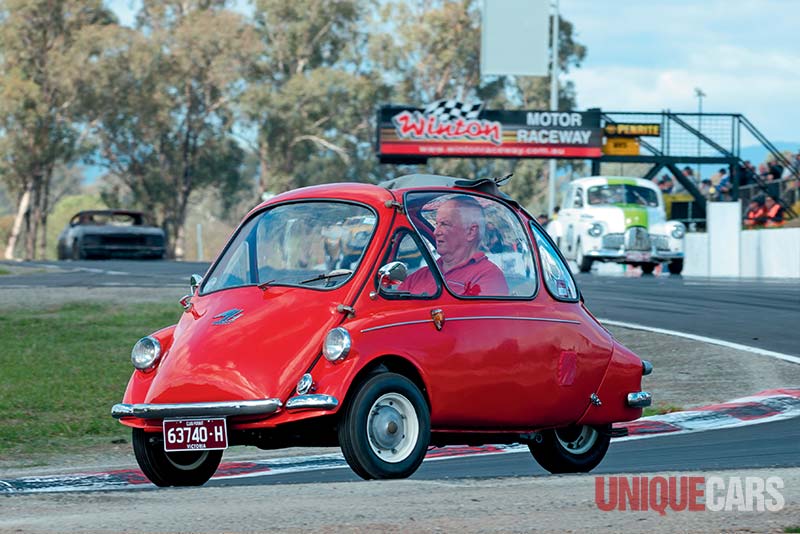 We flew to London and took a truck to Lands End to pick it up. It was supposed to have been nearly restored but that was rubbish. It had holes all over it, it was terrible. We've done a lot of work on the body and the engine since we brought it back to Australia. It was a greeny-blue colour and we've repainted it in Spartan Red, which was one of the standard original colours.
Heinkel made bombers during WWII [which bombed England] and after the war they weren't allowed to make planes so they made scooters and if you wanted an upmarket scooter you bought an enclosed scooter, which is what this is. Heinkel pinched the idea from the Isetta, which was made by BMW.
The Heinkel Kabine was built from 1956-58. When Heinkel was allowed to start making planes again they transferred production to a railway workshop in Ireland in 1958 because the Irish government wanted jobs for the boys; hence the I for Ireland in the badge. But because of poor quality control, production was transferred to England where they were made by Trojan Cars from 1960-66 and called Trojan 200s.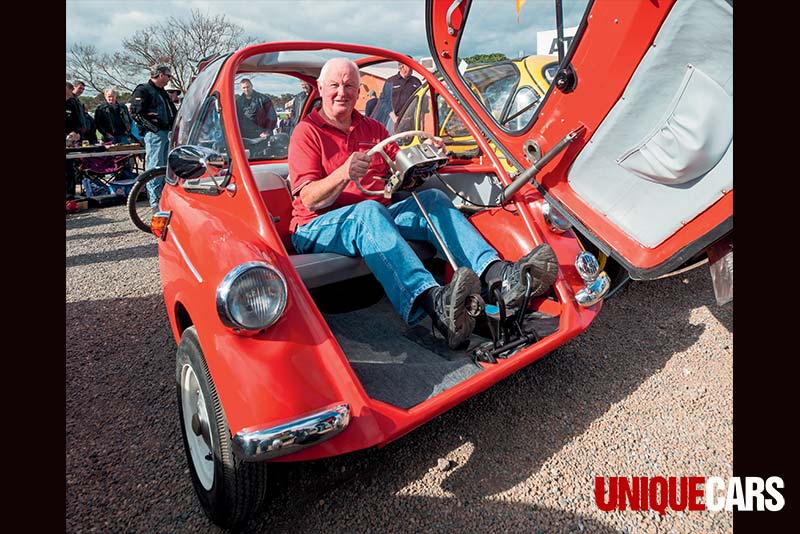 It has a metal tubing frame for the body and a square metal integrated frame underneath. It's a three-wheeler with the engine hung on a T-frame at the back and that's it. It's a basic car.
It's meant to be a four-seater, the rear seat flips up. The engine is a 198cc air-cooled, four-stroke, single-cylinder bored out to 205cc and it makes about 7 kilowatts. It's meant to do about 75-80km/h. It has a four-speed motorcycle gearbox with reverse. The clutch and the steering are very light.
This is the first time I've driven it, we only got it back from the mechanic a couple of days before Winton. With the door closed it gets very hot because all the windows are plastic and the quarter vents don't stay open, but if you open the 'sunroof' it's quite good. There are only about four in the country and all were private imports.

Kevyn Brown
1915 Model T Racer
THIS IS a circa 1915-16 'brass' Model T racer. They stopped making the brass Model Ts in 1917 and used tin instead and that's why they called them 'tin Lizzies'. I built this car up out of rusty parts that I bought at different swap meetings, it took me about five years to collect all the parts, not that there's much of it.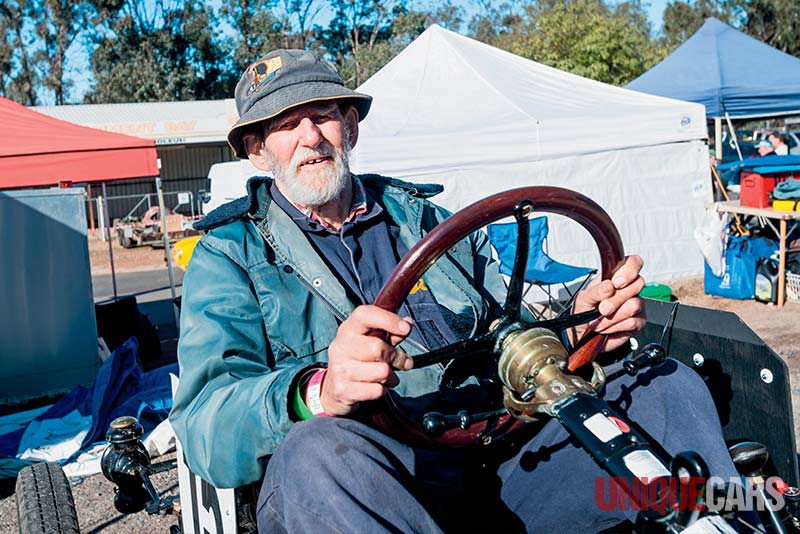 The engine block is from 1915, it's a whisker under 3.0 litres. It's a side-valve with a single Tillotson side-draught carburettor, which was an accessory you could buy. The engine cost about $12,000 all up and it's got a balanced crankshaft. New parts for the Ruckstell two-speed axle cost about $2000, so the car probably owes me about $20,000. These days you can buy any wearing Model T parts remanufactured new from America and there are four or five companies that specialise in Model T parts.
It's got the standard two-speed gearbox and the Ruckstell axle, which is a bit like having four gears. It's like starting a modern car in first then putting it into top gear. Ford could get away with it because the body was very light and the engine has a lot of torque.
The clutch housing has a starter motor fitted to it because I couldn't crank it at one stage and to start the car the handbrake has to be vertical. It holds the transmission in neutral and doesn't operate as a brake until you pull it back. When you want to go, you push the clutch in all the way which engages low gear and then you slacken off the throttle and let the clutch come all the way back and you're in top gear.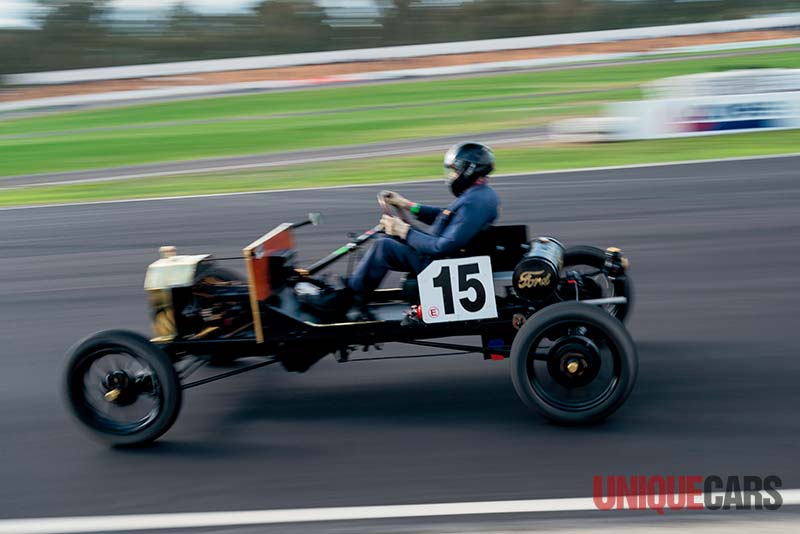 It has four pedals: a clutch, reverse gear, brake and throttle. You need the foot throttle so you can change the rear axle ratio as you go without using the clutch. It only has brakes on the rear and mine are operated by a pedal but they never used to be like that. The foot brake used to work on the transmission.
It takes a while to get the knack of driving it. The steering is very direct and if you try to do a panic stop and push the clutch in, like you would on a modern car, it won't stop because that engages low gear and the engine is stronger than the brakes! You scare yourself the first time you drive a T Model.
It's good to drive on the track, though. The only thing wrong with it is the nut behind the steering wheel, me, but I'm getting used to driving it. I built it just to do hillclimbs and quarter mile sprints so it's a little low-geared for Winton but I'm having fun.
Unique Cars magazine Value Guides
Sell your car for free right here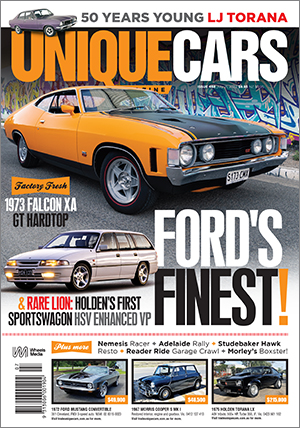 SUBSCRIBE TO UNIQUE CARS MAGAZINE
Get your monthly fix of news, reviews and stories on the greatest cars and minds in the automotive world.
Subscribe