Events: Summernats 29, 2015
---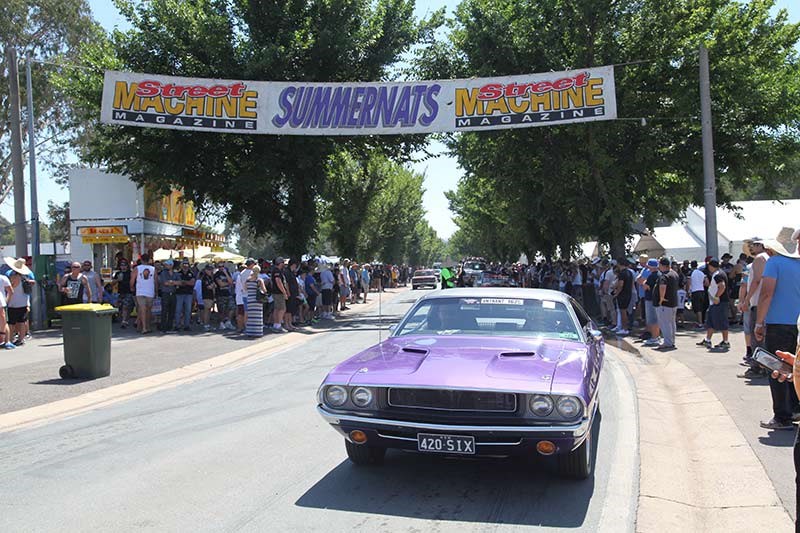 If you're a car nut and you've never been to Summernats, put it on your to-do list says Glenn Torrens
SUMMERNATS has been a part of many Australian car enthusiasts' life for nearly three decades. Its long-weekend format of show 'n shine, street- and elite-class show car judging, dyno comps, driving events, cruising – plus almost an overload of burnouts, and evening sideshows of great Aussie bands - within the confines of Canberra's Exhibition Park is one of the world's greatest car parties. Around 1800 street machines and classic cars entered and another 100,000 spectators paid at the gate to see, and be a part of, Summernats' four days of action.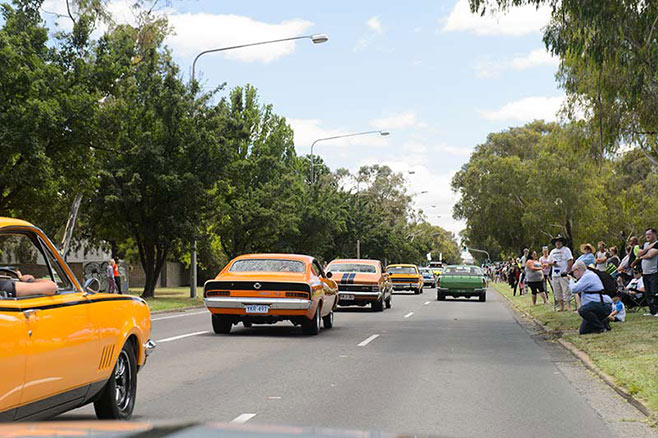 Officially, it all kicks off mid-Thursday, with the Summernats Street Cruise where invited entrants cruise their cars from Exhibition Park to the CBD of Canberra and back again, under special permit and with police escort. This terrific cruise puts a smile on the faces of not only the cruisers, but thousands of spectators on Northbourne Avenue, many of whom wouldn't otherwise bother stopping to take a quick look at 'our' hobby.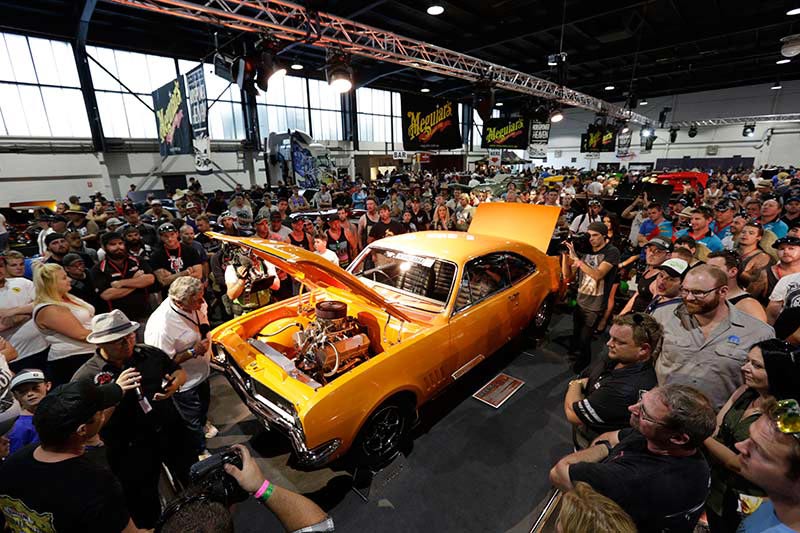 As always, the Elite Top 60 show is an absolute eye-opener. Commencing on Friday night after the two days' formal inspection process by the Summernats judging team, this is where we find the pinnacle of Australia's internationally reknowned street machines. Adding to the razzle-dazzle is the Great Meguiar's Uncover, where a handful of freshly completed street machines are debuted to the keen, shiny-hungry crowd. With the high-class debutant cars, plus those judged as Top 10 and Top 20, this hall is just about the best inspiration and lesson a car restorer or modifier can have in high-quality body work, paint, trim and construction.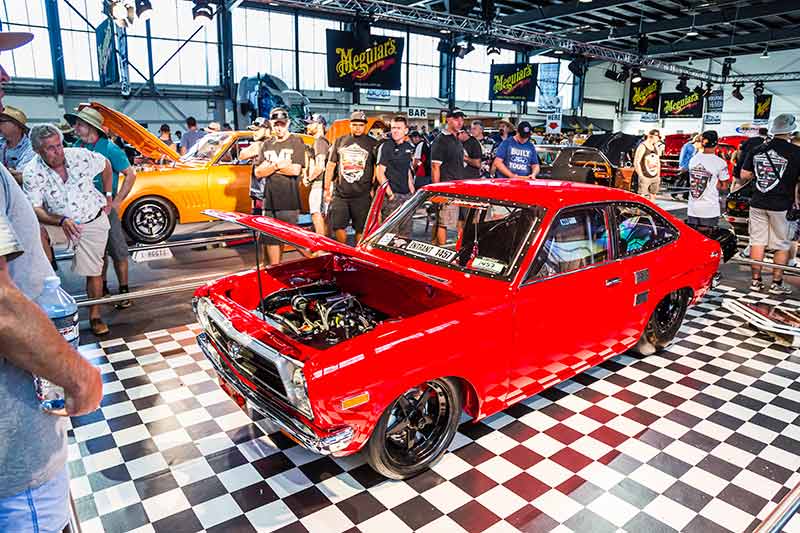 The range – Holdens, Fords, Chevs, Mazdas, VWs, Ramblers, even a Fiat Bambino this year – and construction quality of these top-level cars is enough to overload your brain. But jeez, it's busy in there. Backing-up his effort of last year, this year's Elite Top Judged winner was John Saad and his highly modified Mazda RX-3. He added the highly coveted Grand Champion award (judged as a mix of craftsmanship and driving ability) to his trophy haul this year, too.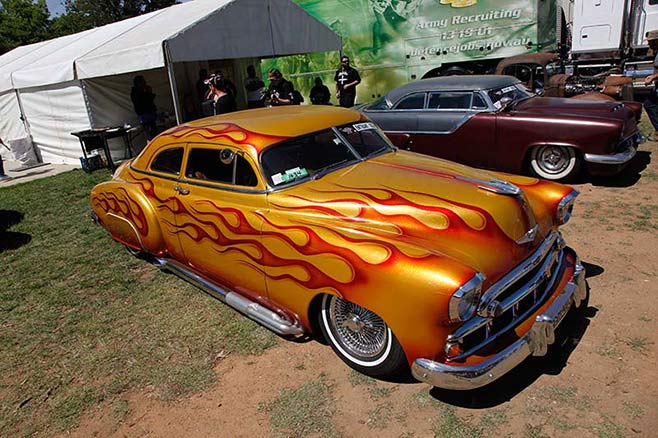 For many others, the street-class cars are as good as life gets; this is mainstream and achievable Aussie street machining and classic cruisers at their most honest-to-goodness best, displayed on the Exhibition Park mid-field oval for an enormous show and shine on Saturday. You'll see plenty of interesting stuff out here; from paddock- and shed-find farmers utes to original and restored Aussie family- and muscle-car classics and a scattering of cool American, Pommy and Japanese tin.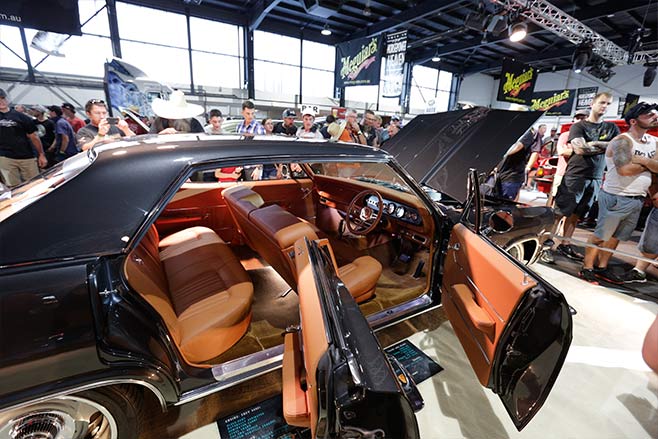 For Summernats prizes, the street-class cars are judged by the same team using all the same criteria: quality of body and paint, trim and engine bay - except for the undercarriage. A sprinkling of the top contenders are invited to participate in the Elite show, such as Glenn Southern's Top Judged Street '65 Chev Impala. Built by CAD Design in Melbourne, this freshly completed car (it was one of the Meguiar's Great Uncover cars) features one of the sharpest bodies even seen in Aussie street machining,  all wrapped in a gorgeous skin of Majorca Black paint. With big-block Chev power and a classy leather-trimmed cabin, Victorian farmer Glenn had it built to cruise with his family but the Street trophies he collected are a bonus.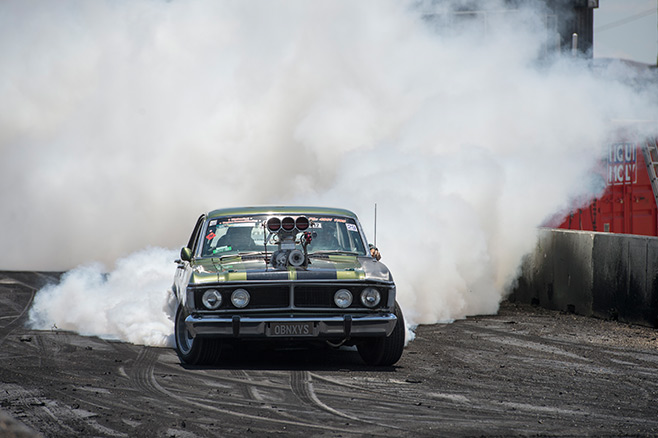 The burnout comp might make a few classic car freaks cringe – as with most aspects of the street machine hobby, a lot of the cars are now-classic 60s-to-80s Holdens and Falcons - but there's no doubt it's something a lot of us really get a kick out of.  Summernats was a pioneer of the burnout comp scene with a dedicated bitumen burnout pad built in the event's early days and the grandstands are packed with spectators to see the dozens of competitor cars – some street cars, but many built exclusively for burnouts – pulling big revs and producing big noise in their quest to win.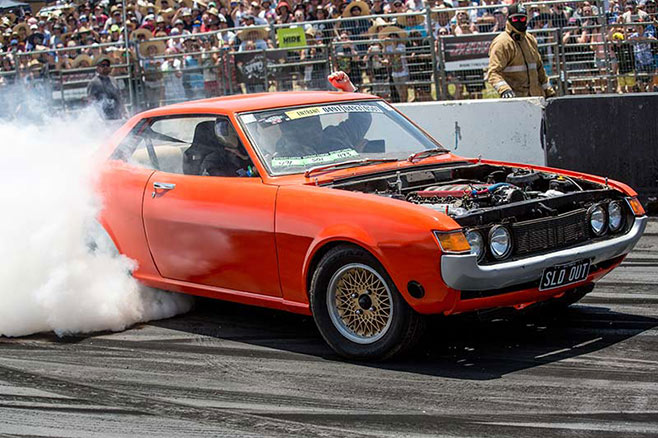 Competitive judging is based on criteria such as instant and consistent smoke, car control/driver skill and if the tyres – some of which are specially constructed to burn with various bright colours of smoke – pop in unison. Yeah, it might sound a bit ridiculous if you've never been, but with some of the engines (many of which are supercharged big block V8s in excess of 500 cubes) shrieking beyond 8000rpm, Summernats' burnout ballet is worth watching! When the smoke – and in some cases, flames - had cleared this year, Andrew Pool in his VB Commodore had out-manoevred last year's winner Brett Battersby and his Hilux to win the Liqui-Moly Burnout Masters.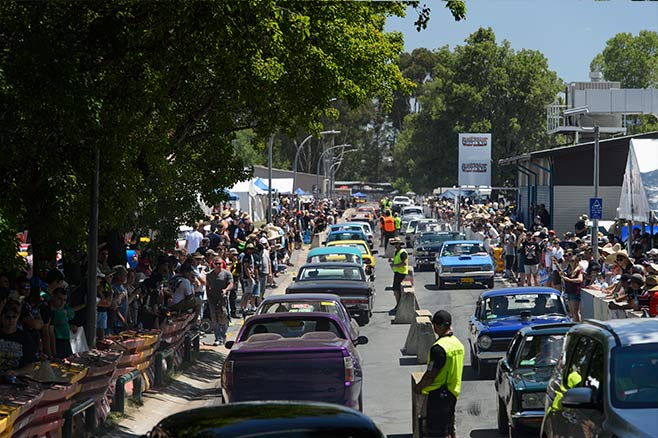 Sure, Summernats has a reputation for being a wild event and there's no doubt some punters 'do' the event to excess. But if you're a car nut and you've never been, put it on your to-do list. It really is that good.
Unique Cars magazine Value Guides
Sell your car for free right here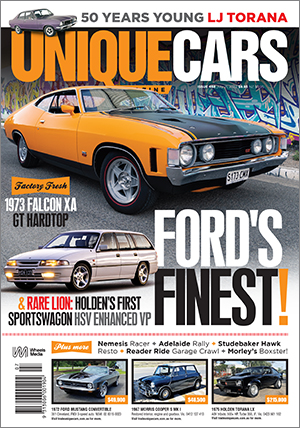 SUBSCRIBE TO UNIQUE CARS MAGAZINE
Get your monthly fix of news, reviews and stories on the greatest cars and minds in the automotive world.
Subscribe