1973 Coupe Comparo: HQ GTS 350 + XA Falcon GT + VH Charger E55 + Leyland Force 7V
---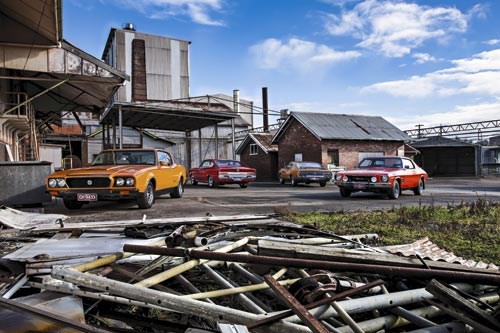 1973 Coupe Comparo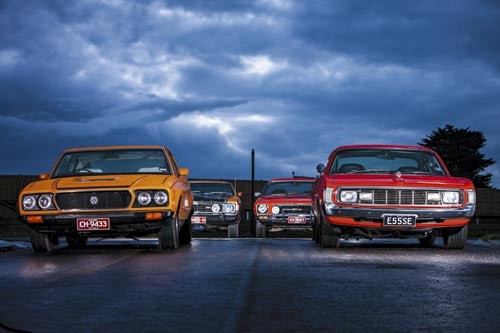 1973 Coupe Comparo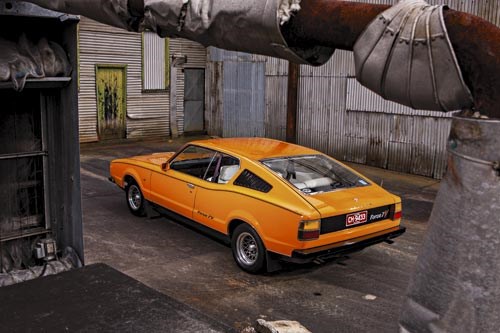 Leyland Force 7V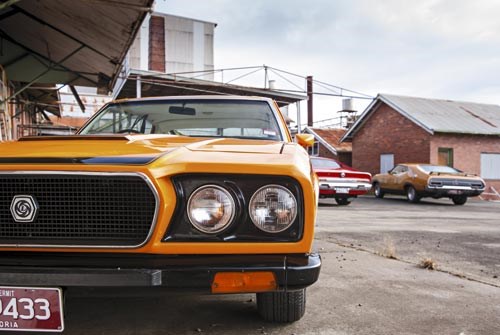 Leyland Force 7V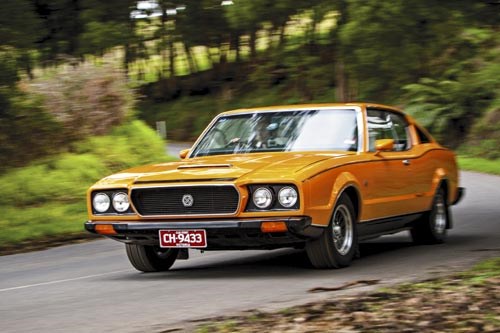 Leyland Force 7V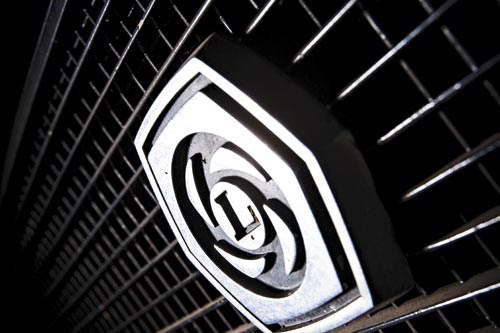 Leyland Force 7V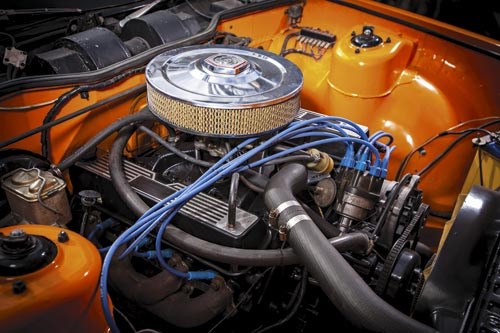 Leyland Force 7V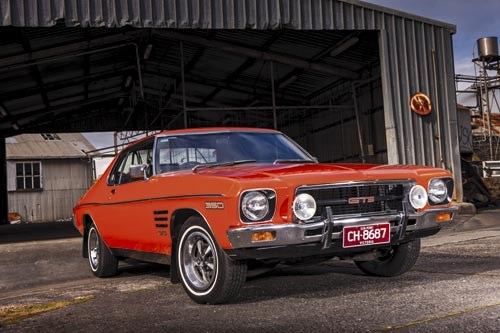 Holden HQ GTS 350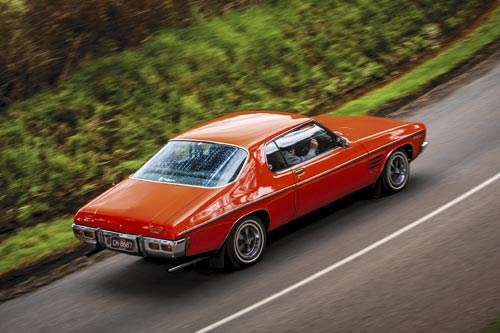 Holden HQ GTS 350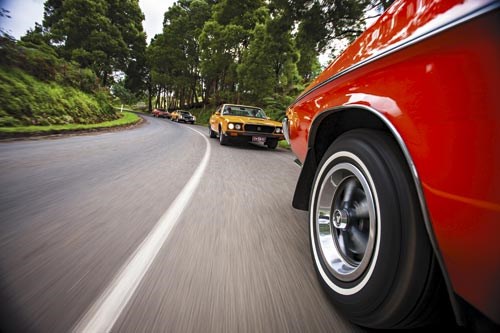 Holden HQ GTS 350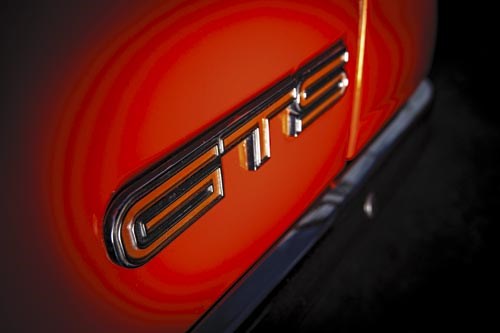 Holden HQ GTS 350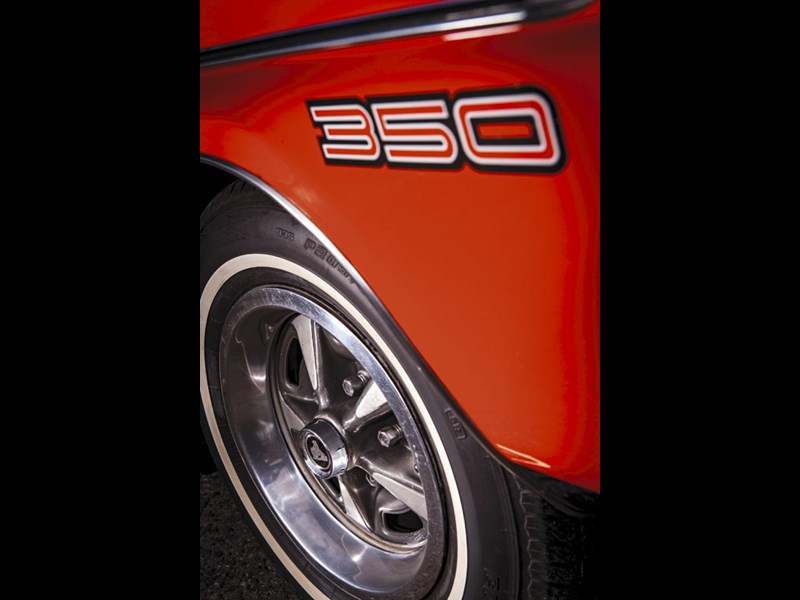 Holden HQ GTS 350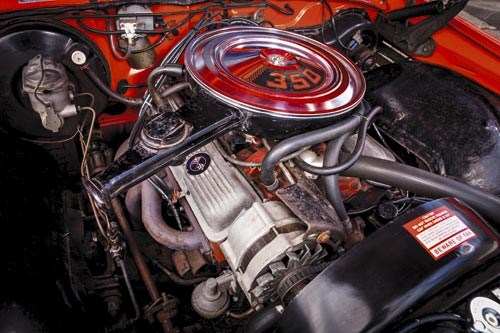 Holden HQ GTS 350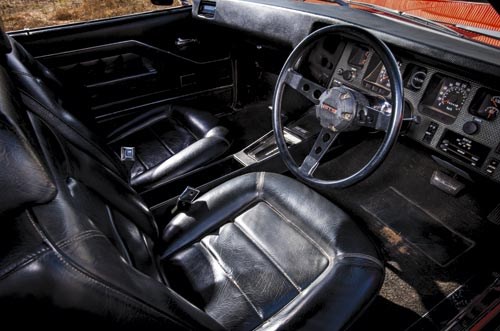 Holden HQ GTS 350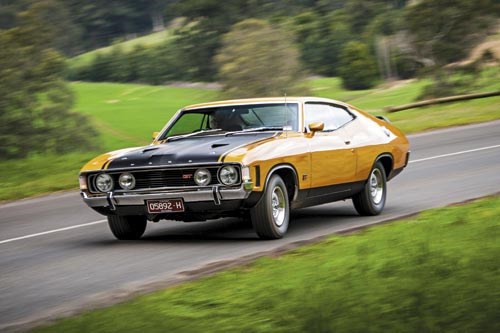 Ford XA Falcon GT Hardtop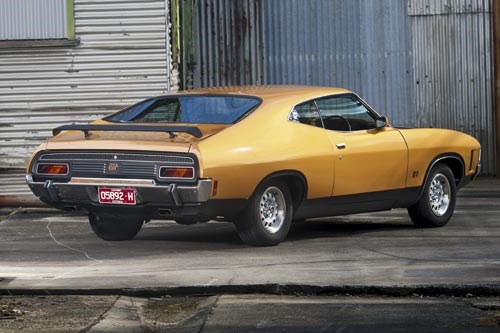 Ford XA Falcon GT Hardtop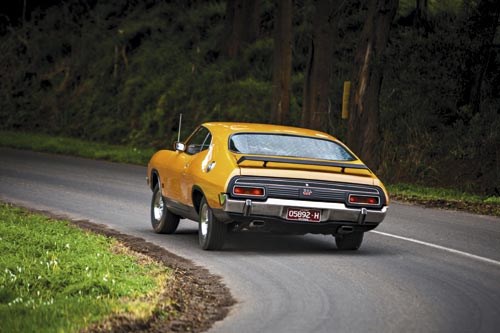 Ford XA Falcon GT Hardtop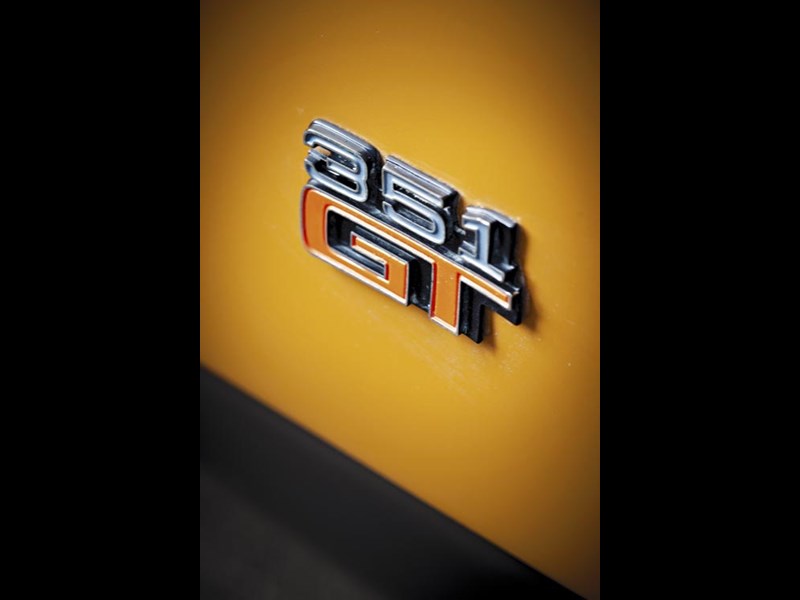 Ford XA Falcon GT Hardtop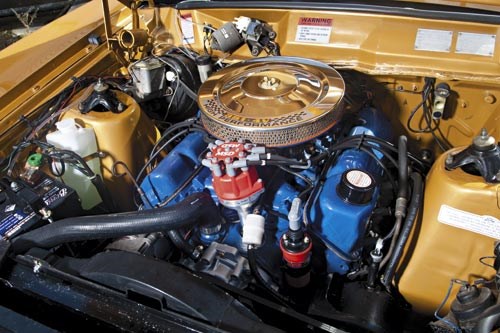 Ford XA Falcon GT Hardtop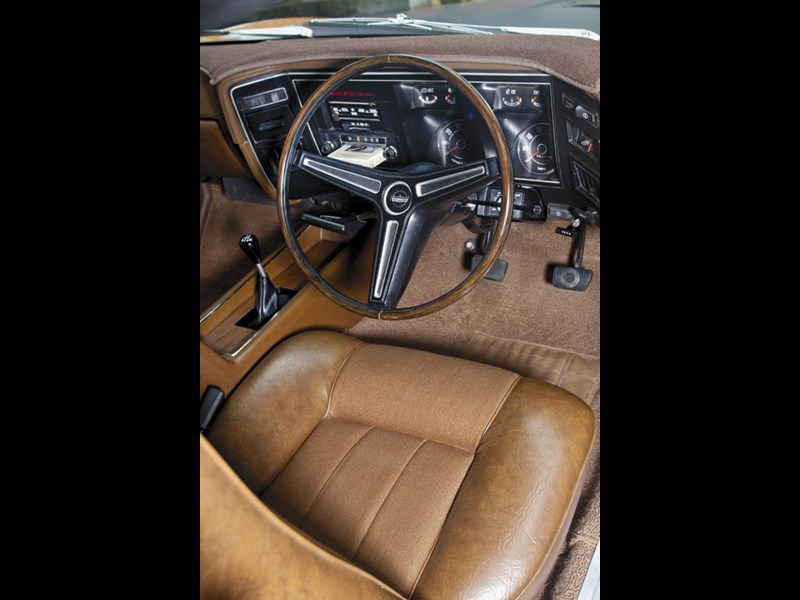 Ford XA Falcon GT Hardtop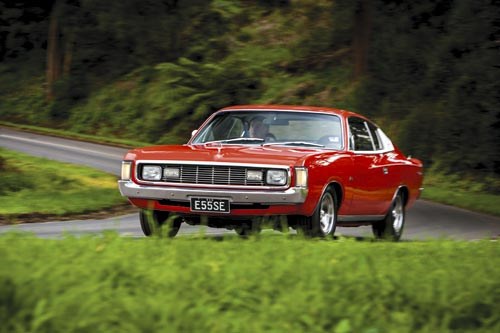 Chrysler VH Charger 770 SE 340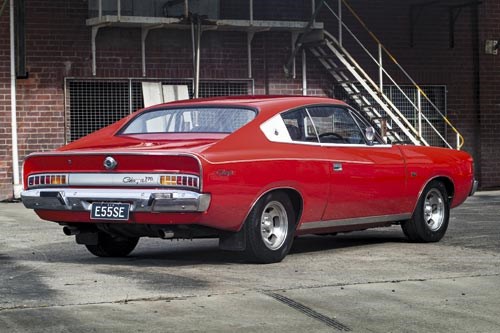 Chrysler VH Charger 770 SE 340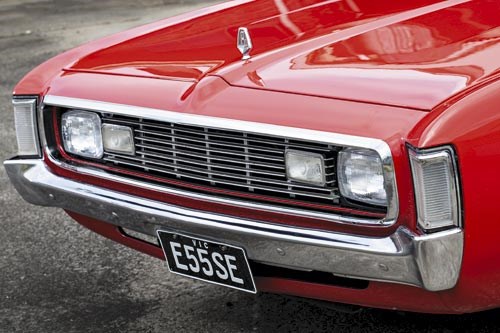 Chrysler VH Charger 770 SE 340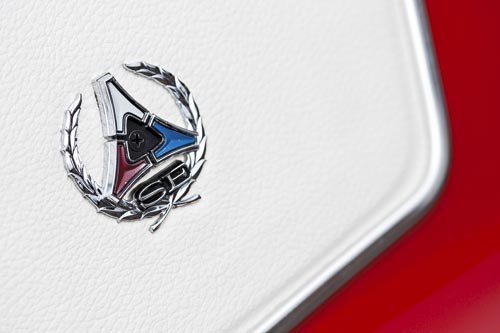 Chrysler VH Charger 770 SE 340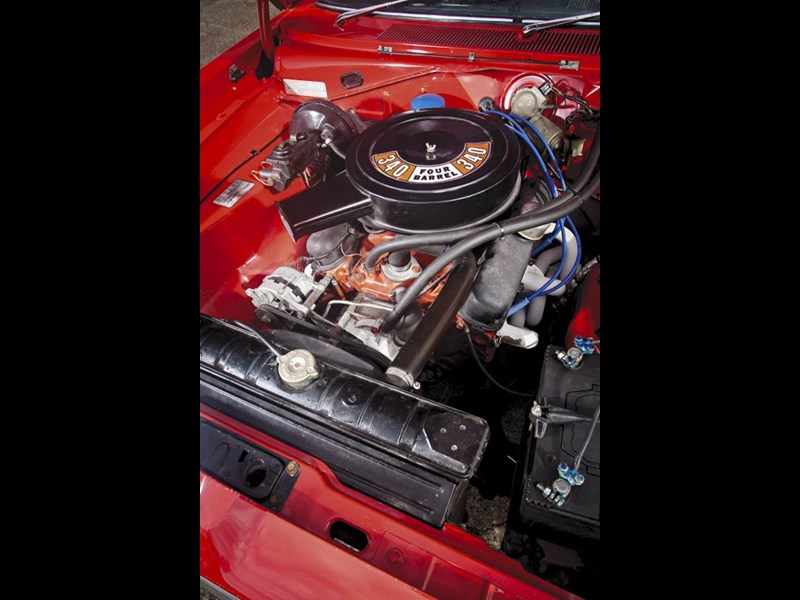 Chrysler VH Charger 770 SE 340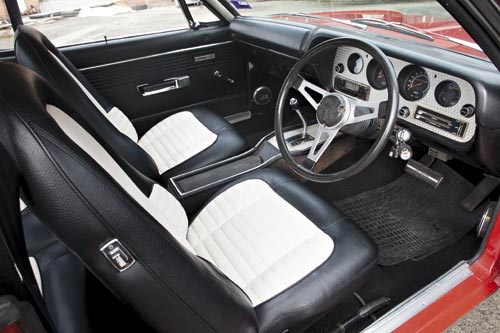 Chrysler VH Charger 770 SE 340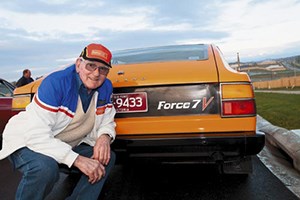 Ray Ikin and his Leyland Force 7V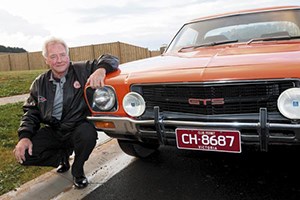 Barry Hayson and his HQ GTS 350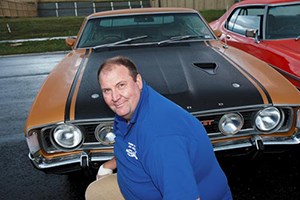 Rodney Hansen and his XA Falcon GT Hardtop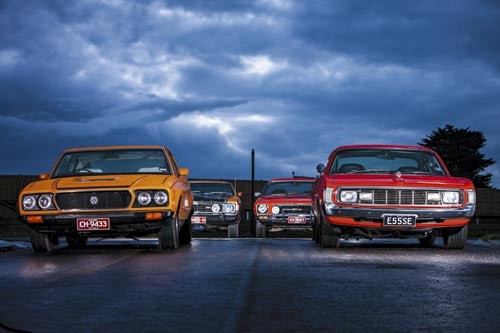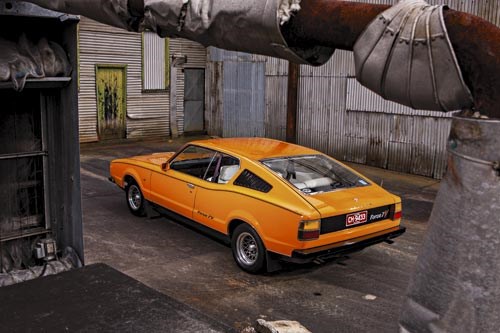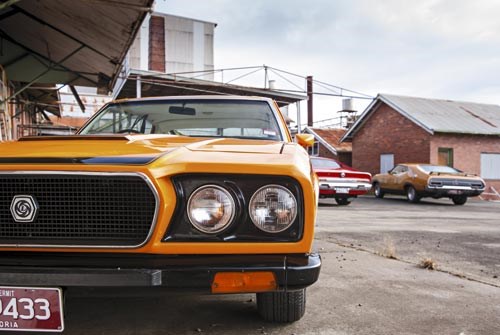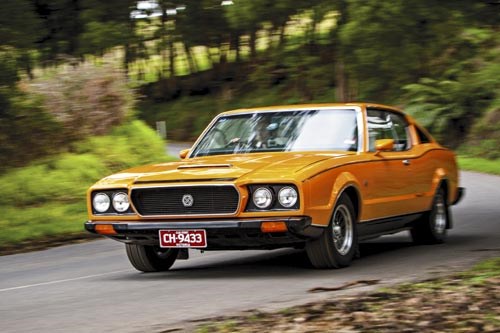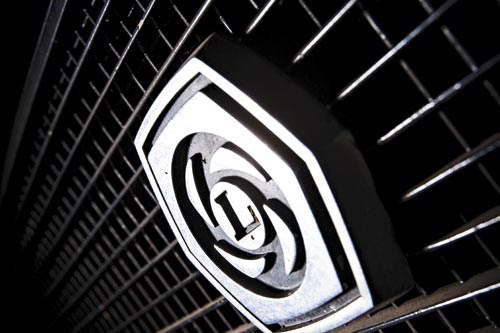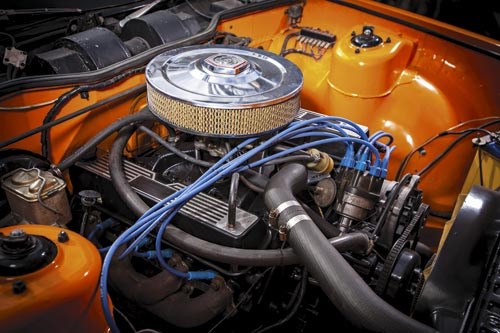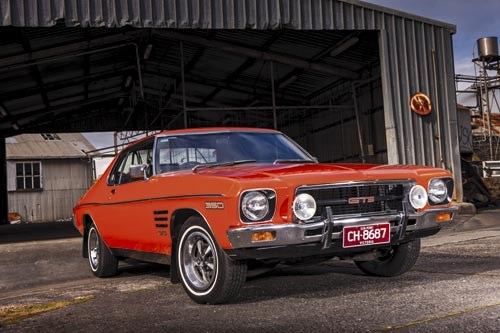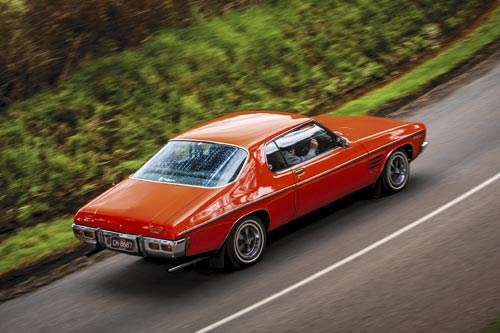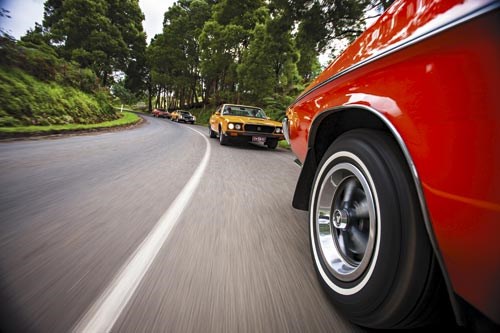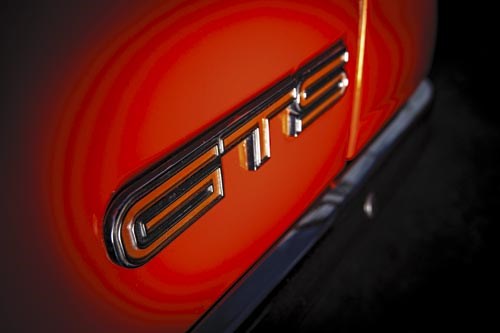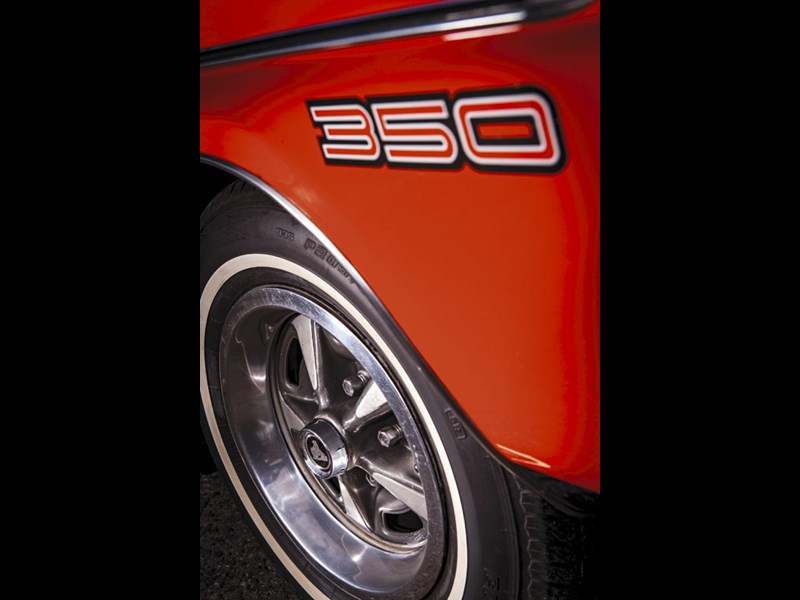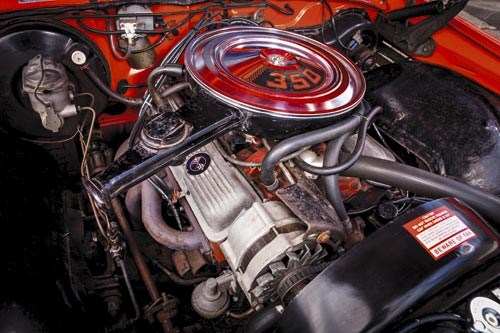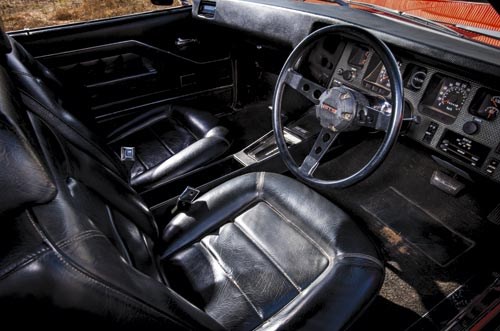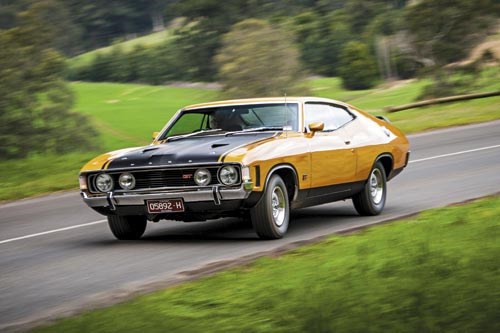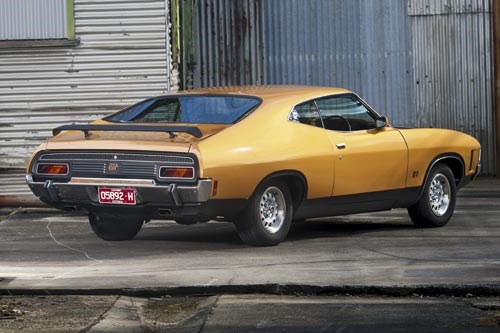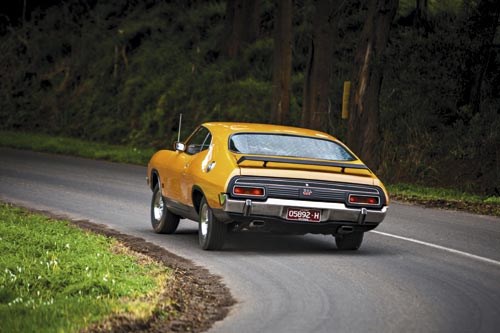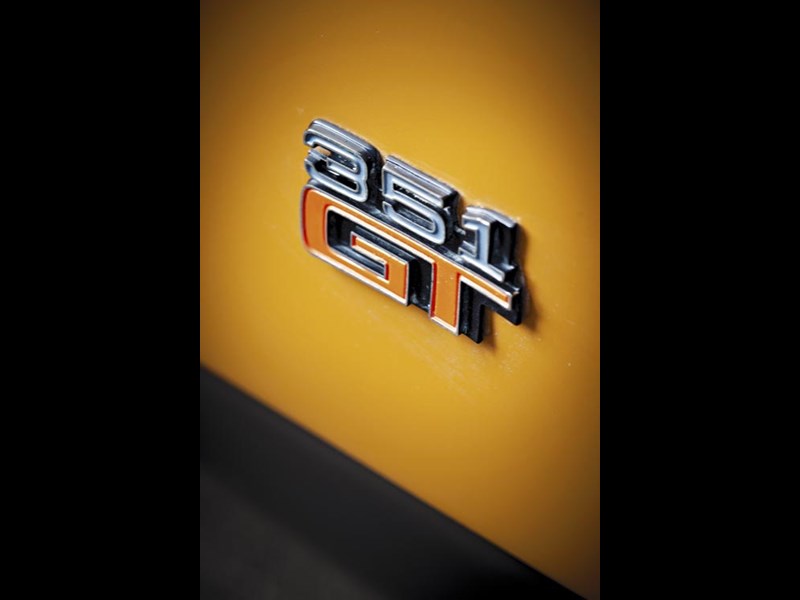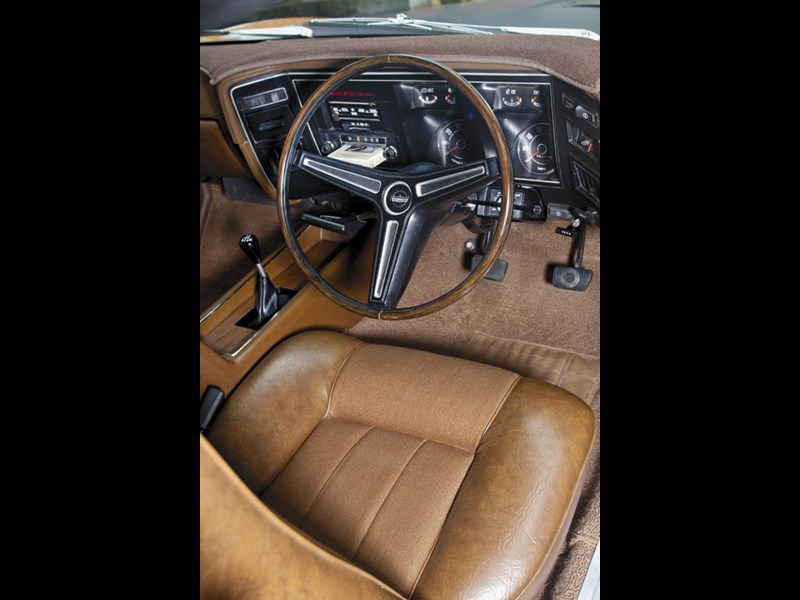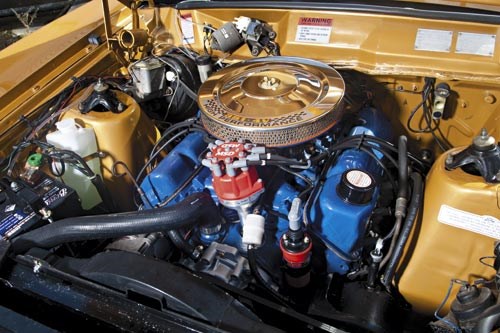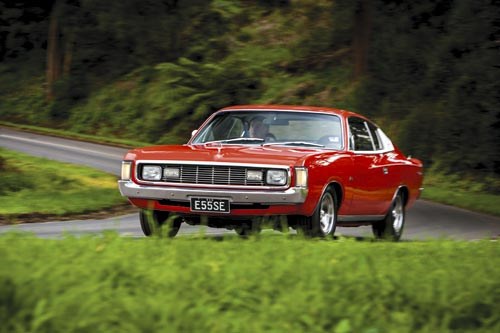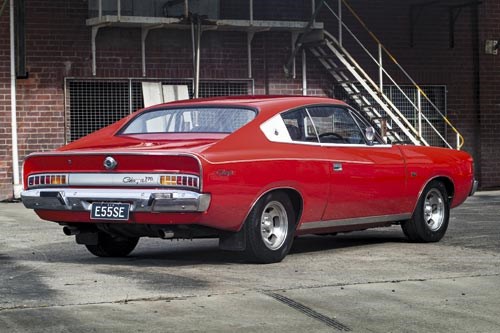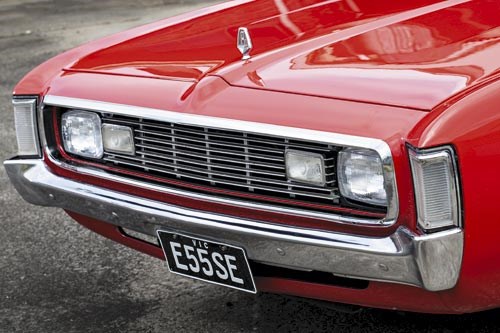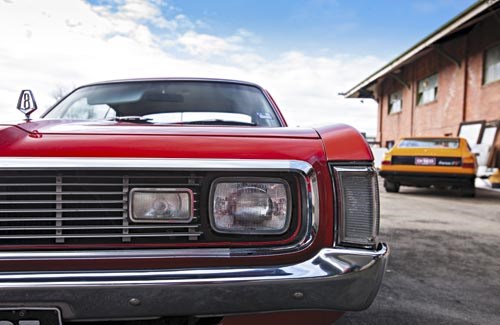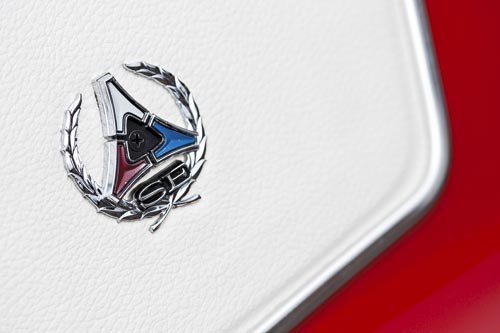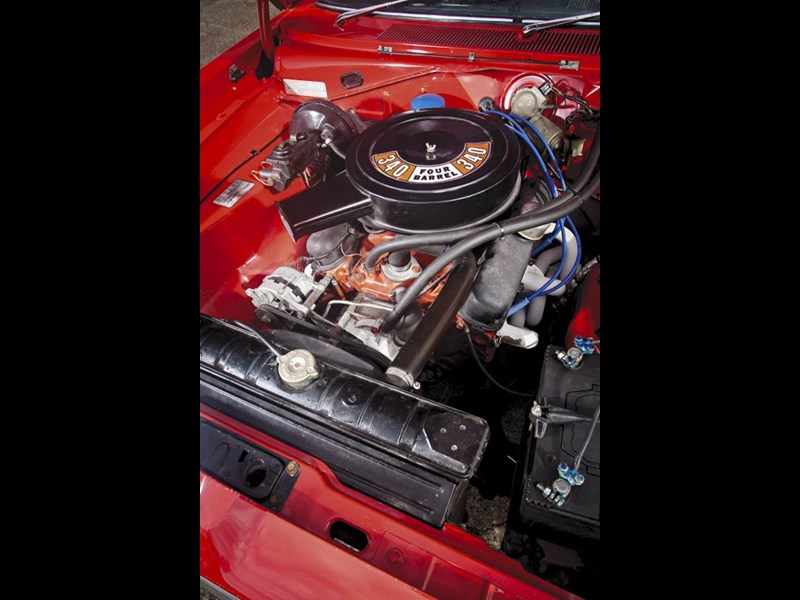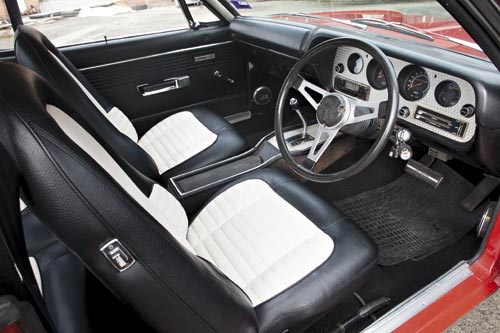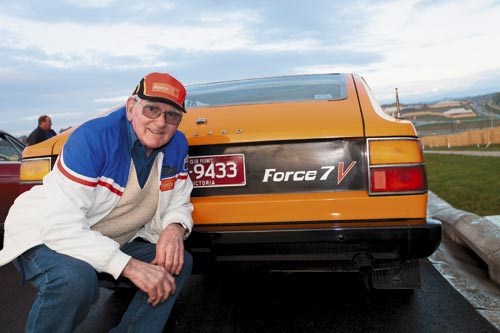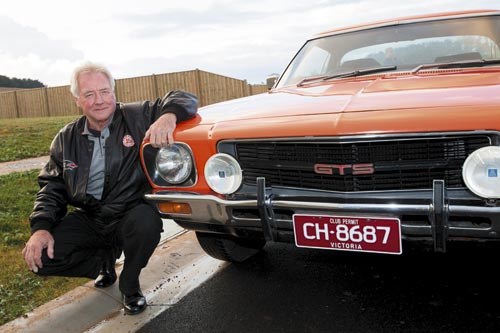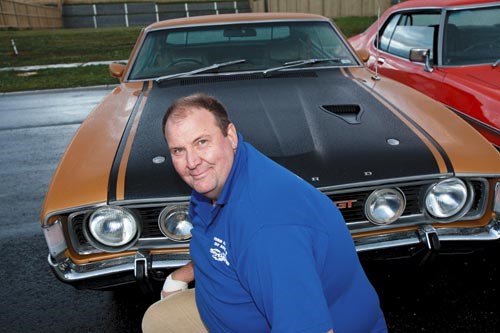 From the archives: Holden HQ GTS 350 v Ford XA Falcon GT Hardtop v Chrysler E55 VH Charger 770 SE 340 + Leyland Force 7V...
From Unique Cars magazine #342, October 2012
1973 Coupe Comparo: HQ GTS 350 + XA Falcon GT + VH Charger E55 + Leyland Force 7V
In a world-first, we tackle the coupe comparison that never happened ... until now! Would Leyland's stillborn Force 7V coupe have had the smarts to out-muscle the 'big three'?

1973 SHOWDOWN
The year 1973 was a great time for the Aussie muscle coupe, with three choices packing V8 engines greater than 5.5-litres. But the large coupe scene was about to fall on hard times.
Ford's fresh new XA Falcon GT Hardtop wasn't even a year old, and the striking HQ Monaro and VH Charger coupes were yet to celebrate their second birthdays. The Leyland Force 7V was still under wraps.
At the top level, these coupes were as competent as ever. All three could top 120mph (192km/h) – more than enough for a relaxed 160km/h cruise, even as an auto. Quarter-mile times in the 15 to 16-second range meant there was no shortage of mid-range grunt.
Yet Holden's basic HQ SS extra-value special (1972), based on the Belmont sedan, had created such a sales frenzy that the company had to build repeat batches. So why the shift?
The first Aussie coupes, the XM/XP Falcon Hardtops (1964-66), with their compromised cabin space and access, were a little premature. Because of their practicality limitations, they struggled during a period when single-car ownership in this country was still high.
But the wildcard was the 1968 HK Monaro's success. It challenged Australians of all ages to throw off the shackles and drive a coupe. Holden tapped into two US segments, as defined by Chevrolet's Impala Hardtop and Camaro coupe, with a single body based on its mainstream family car that boasted Bathurst credibility.
By 1973, the local coupe market had splintered into two levels along US lines. Young buyers were migrating to a huge range of affordable imported alternatives, and the LJ Torana GTR and XU-1.
The XA Falcon GT's sales figures tell the story – 1868 sedans versus 891 Hardtops in 1972-73. Would those Hardtop buyers have bought the four-door GT if the Hardtop wasn't available? Highly likely, said the Ford suits at the time. Only 402 HQ Monaro GTS 350 coupes were sold, although the Aussie V8 versions accounted for another 2536 sales.
But by 1975, it was over. Just 606 HJ Monaro GTS coupes were sold, compared to 4574 HJ GTS sedans!
 
The Charger's smaller, Mustang-sized dimensions made it the Chrysler V8 enthusiast's choice, and a more agile Valiant alternative for the young and young-at-heart. Although VH E55 Charger 770 SE 340 was code for 'Charger GT auto', the 124 VH E55 examples announced in August 1972 were not cleared until after the VJ arrived in April '73.
Even within the projected late-1973 release, Leyland knew that Australians had moved on from a full-sized coupe that looked too much like a family sedan with less space. It had to deliver another short-wheelbase Charger rival or something entirely different. The compact P82 range also on the books narrowed this down to the latter.
By combining the front of the P76 sedan's floorpan with the rear of the wagon, no coupe rival could match its long-distance comfort for all occupants with such generous luggage capacity, a fold-down rear seat and liftback access.
Leyland aimed the Force 7V at the top Aussie V8 coupes, but its Trans-Atlantic style and dynamics were far more European. Given it didn't dictate a second car, it had every chance of succeeding.
Thirty-nine years later, that's what we're here to find out!
STYLING
By 1973, all large local family sedans, including the P76, had faster rear rooflines than most 1960s coupes. Turning these sedans into a coupe and making each look different enough to justify losing two doors was no easy feat.
The finished XA Falcon Hardtop clay in 1969 had a special centre grille and extra detail that was later deleted for a cheaper, basic front to allow extra differentiation for Fairlane and LTD models. The entire rear section behind the doors was bulged to house fat racing rubber. On standard wheels, every XA Hardtop looked like an undernourished XA sedan that had backed into a coupe rear section from a much wider model.
Ford designer Allan Jackson's sleek, chopped windscreen and wild coupe roofline were wasted on the production XA Hardtops. What was left only really came together in the racing XB and XC Hardtops with their guard-filling rubber.
The HQ Monaro was not much better, despite its fresher, more cohesive style inspired by the abandoned third-generation Corvair. Local Holden designers wanted a four-headlight front or at least driving lights in the grille like a Falcon GT.
Even in premium GTS 350 trim, it looked too similar to the base HQ sedan from most angles, with only subtle changes around the rear side glass, rear pillars and screen to differentiate it.
Withdrawn from race duties, there were no track additions to enhance the coupe's credibility either.
In 1972, the Charger rated highest on the X-Factor scale. It was a do-or-die effort after local management knew the bloated, US-imposed Hardtop would fail. Stuck with the plain VH Valiant front, management opted for a shortened wheelbase and unique rear section to appeal to a wider audience.
 
Even if the Charger can also look like two different models joined together from some angles, it was a gob-smacking effort given the budget and time frame. Chrysler also fitted the extra lights to premium Chargers that the HQ Monaro needed.
The Force 7V came from a different culture. Listed as an Italian Michelotti effort at the time, it was actually started and completed by the local Leyland team – with Michelotti influence – so it could share showrooms with Michelotti's Rover P10 and the Triumph Lynx proposal for the GT6/TR6 replacement. The local team combined the Rover P10's sedan front and roofline back to the rear pillars with the fastback extensions of the Lynx coupe, hence the Triumph GT6 DNA in the rear section. Michelotti's front tweaks led to the pioneering plastic nose extension to give the high cabin area some proportion, except lowering the P76 windscreen was what Leyland's coupe really needed.
Leyland then dumped the Michelotti proposals for internal Rover SD1 and Triumph TR7 designs. The Force 7V's acreage of wasted space ahead of the engine, the Pope mobile cabin, tall hind quarters and the tiny stock wheels lost in oversized wheelarches were all for nothing, even before it was due for release.
If there was a common theme in the demise of the Australian coupe after 1973, it was the imposition of outside compromises that diluted or removed the emotional appeal fundamental to a coupe's looks. Yet it wasn't until Australians lost all of them that the coupe's frivolity, excitement and exuberance were missed, including the compromises!
PERFORMANCE
Only one of our contenders was on the Bathurst grid in '73, but the large capacity bent-eights under their bonnets – and the resulting performance – were still a big part of these coupes' appeal.
Not surprisingly, the car with the most of everything is the most impressive, but only just. The XA GT has the biggest engine here and, with 224kW/515Nm, also has the most power and torque. Our feature XA has a few choice engine tweaks, which undoubtedly helped it feel superior to the other cars, but period road tests confirm that the XA was the fastest of our quartet over a quarter mile (15.1sec). That the Ford is the only car on test with a manual gearbox is telling, as it's the one car in which changing your own gears feels most appropriate.
To drive the HQ immediately after the XA is to wonder if these cars could even be considered rivals. Smooth and relatively quiet, the GTS 350 is happy to ride a wave of torque, its three-speed auto 'box slipping seamlessly through the gears. The figures confirm that, if required, the HQ could lift its skirts and sprint with the best of them, recording 0-97km/h in 8.0sec and 0-400m in 15.8sec, but the refinement of the drivetrain also means that it doesn't feel particularly inclined to engage in anything as juvenile as traffic-light drags. It's obvious that the last remnants of Bathurst breeding had been eliminated from the Monaro's gene pool by 1973.
Refined isn't an adjective that the E55 Charger brings to mind. The 340-cube V8 was chock full of racing hardware, but castrated by the factory so as not to cause rear tyre failure on the cars, and heart failure in the owners when the short-wheelbase Charger spat sideways on a wet road. The E55 convincingly beat the next-best XA GT in the 0-97km/h sprint (7.2 vs 7.7sec) and the crucial 80-110km/h overtaking test (4.4 vs 5.1sec). This mid-range punch was evident on the drive back to Melbourne from our Gippsland shoot location, a flex of the throttle at 100km/h causing the E55's nose
to rear up and the car to roar forward. Epic. Only the wide ratios of the three-speed Torqueflite auto stopped it hunting down the XA GT over the quarter mile (15.5sec v 15.1).
And the Leyland? Well, the phrase 'knife to a gunfight' springs to mind. With only 4.4 litres to play with, the Force 7V is over 60kW down on its nearest rival. All things considered, a 16.5sec quarter mile is quite impressive given its power deficit and auto 'box, but there is no hiding from the fact that stepping out of any of the other three cars, the Force 7V feels a good deal slower.
The smaller Leyland V8 has other tricks up its bore sleeves, however. At only 163kg, the all-alloy unit was only 2.2kg heavier than Leyland's six-cylinder engine and a whopping 54kg lighter than Holden's 308. It gave the Force 7V great weight distribution, but that counts for naught in a straight line, and the Leyland finishes last here.
DYNAMICS
Compilations from the prolific Modern Motor comparisons in 1972-73 are remarkably consistent. Peter Robinson's landmark test in Wheels, January 1975, immediately after the Force 7V's demise, provides the only period assessment of that vehicle. On the road they were all on top of their game, albeit in different areas. None were show ponies.
Here's what they said back then about the XA Falcon GT Hardtop: "Although the biggest and bulkiest in appearance, the Ford handled like a small car."
"It is precise, light and fast with only light understeer and plenty of trailing throttle oversteer."
"The Ford highlighted its race breeding in all aspects of its performance."
"Although quiet and well-isolated in the cabin, the general ride was harsh."
Today, you can feel the race-tuning as the XA GT is still quite sophisticated and fast by modern standards, even if the tough, truck-like engineering surfaces from time to time. The Falcon is both a GT and a track car, even if it doesn't have the all-road invincibility of the GTS 350. The XA Falcon GT would make a long drive fun, whereas the GTS 350 would make it undemanding.
In 1973, the HQ Monaro GTS 350 was seen as more of a cruiser than a bruiser: "The Monaro was the only car that had an acceptable suspension on dirt roads where it reigns supreme for cool, calm, collected handling and could not be matched by either the Ford or Chrysler."
"The Monaro was the best stopper all round." But when the road turns tight and twisty: "the Monaro must be rated bottom of the list here because of its heavy feel and tendency to understeer in all situations."
What still stands out today is the HQ's beautifully-refined drivetrain and outstanding isolation of road shock. No wonder it was the coupe of choice for the unmade roads of 1973. Without RTS, Holden's old-school understeer philosophy has left it a little too uninvolving and unresponsive for a hero Monaro on today's better roads. It's such a sweet car, though – even if this one's white-walls are more applicable than its GTS badge.
Chrysler's flagship VH E55 Charger 770 SE was a little hit-and-miss back in '73:
 "It handles well through fast sweeping corners but misses out badly in a tight situation. In tight corners, the car suffers from extreme understeer and a totally neutral reaction to any attempt to induce power-off oversteer."
"When we first drove the E55 we thought it had a superb power-steering set-up. A quick check under the bonnet revealed otherwise but the beaut steering remained. It is light enough for any woman driver."
"And lastly as far as ride was concerned came the Charger. Unfortunately, the ride characteristics of a Chrysler have improved little since the harsh feel of the AP5 models."
But the E55 Charger's big-hearted power delivery and smooth auto transmission, agile short-wheelbase chassis and go-kart feel make it ideal for a short point-and-squirt blast or an easy cruise on today's roads. A more discerning driver would soon miss the thoroughbred handling and balance of an E49, however.
Finally, the lightweight, smaller-engined Leyland Force 7V:
"The new steering wheel also serves to highlight the genuinely fine roadholding and handling of the P76/Force 7V running gear and suspension. The ride/handling compromise is excellent with body movements well controlled so the car corners flat."
"The initial deadness when steering the P76 into a corner has gone and the Force 7V steering feels more responsive."
Being the only one in this group without a big lump of all-iron V8 over its front end, the Force 7V feels discernibly lighter and better balanced. The smaller V8 is off the pace, but the Force 7V might be the quickest A-to-B as it holds its line without having to back off and allows you to brake much later. Only the old Borg-Warner auto lets it down. Otherwise, it could have set a new benchmark.
INTERIORS
In terms of interior packaging, the Leyland Force 7V is streets ahead of the opposition. It offers limousine levels of leg and headroom in a body no bigger than the cramped, claustrophobic XA. Then there's the Leyland's trump card: fold down the rear seats and you create a Force 7V 'Shooting Brake' – a two-door station wagon with over 1000 litres of luggage space, almost double that of the P76 sedan. Only the fact that the rear passengers sit directly under the rear glass could be an issue in the heat of an Aussie summer.
All of the 'Big Three' contenders feel remarkably similar in terms of interior accommodation, if not ambience and styling. All could house children quite comfortably in the back, but adults would soon to begin to grumble on anything other than a short trip. This suggests praise to the Charger, given it sits on a six-inch-shorter wheelbase than the Monaro and the XA, but all pale in comparison to the vast expanses in the back of the Leyland.
The XA's 'cockpit' dash and high waistline give it a low, sporty seating feel, but combined with the vast side and rear blind spots, you feel a bit hemmed in. The bigger glasshouses and higher seating positions of the Monaro and Charger provide much better visibility and lighter, more airy cabins.
THE LEGACY OF '73
History has proven that 1973 was the last big year for the Aussie coupe. In 1974, XB Falcon GT sales peaked at 1003 sedans, 563 hardtops. By 1975, this had dropped to 434 sedans and 123 Hardtops.
Monaro and Charger sales also fell through the floor as their rear sections were left to fall behind sedan styling updates. It didn't help that the last of these coupes were marketed as old-school Viagra for men who didn't know better, a taint that has stayed with most of them until recently.
During 1972-73, Aussie loyalties were switching from US-inspired models to those from Europe and Japan. In this context, the XA Falcon Hardtop was seen as a flawed, old-school Monaro rival – four years too late. In 2012, it is seen as a rare and exciting muscle coupe from the 1968-73 era with a Bathurst pedigree, hence prices of $55-65,000 for a good one.
In 1971, the HQ Monaro GTS 350 was seen as a limp-wristed Holden sell-out of the hallowed Monaro GTS 350 Bathurst heritage that could only amplify the HQ's handling shortfalls. By 1973, it was automatic-only, then it was gone. Almost valueless, survivors usually ended their lives as straight-line street machines. As a result, in 2012 the unmolested examples are very rare and highly sought-after as the last and the prettiest of all GTS 350 models – fetching $60-80,000 for the best ones.
When new, the E55 Charger 770 SE 340 was dismissed as a nobbled clearance special for Chrysler's abandoned Bathurst campaign, which was incorrect. It was only ever intended to offer automatic V8 fans a Charger that could take the battle beyond the 318 V8 and give the automatic XA Falcon GT a nudge. Offered in extremely limited numbers, the best V8 Charger ever could only rise in the hierarchy to fill the gap beneath the hot six-pack Charger models for a price of $45-55,000.
The Force 7V is the biggest tragedy of all. Contrary to ignorant journalists looking for a cheap shot, the P76 was loved by those who owned them and Australians were ready for a stylish and sporty family car with European priorities. The Force 7V was far enough removed from the recycled 1960s US themes of its rivals to excite a new group of buyers. Given its rarity and unfulfilled promise, it is not surprising that owners of the best ones are plied with offers of up to $100,000.
The Lesson? Even the best coupes crash and burn after three years and if you can't make one pay in that time, you either kill it or let it wither on the vine with low-cost limited editions.
Holden's next Monaro in 2001 proved it all over again. If Pontiac hadn't come on board later, the definitive 2004 VZ update could never have happened. It is also why this comparison could only draw on such a choice of directly comparable coupes from that single window in 1973.
CONCLUSION
We can't sum up the Monaro, Charger and Falcon any better than the Modern Motor test from August '72: "The Falcon GT is unquestionably the best all-round performer; the Charger fulfils a fine purpose catering to youth markets and older drivers seeking to recapture their youth [and] the Monaro takes the role of sophisticate, with the most advanced engineering and styling, but a more subdued image."
What that verdict doesn't illustrate is the faults of each car. The poorly packaged XA Hardtop arrived too late in a fading market to be a real success, while the paranoia of GM chassis engineer George Roberts meant that the chronically understeering HQ was no driver's car. Then as now, its ride and refinement are excellent, but its handling difficulties make it a one-trick touring pony.
The E55 Charger is a fine car – fast and agile enough to excite, comfortable enough to cruise, and wrapped up in a fantastic shape. If only the penny-pinching US executives that ran Chrysler at the time allowed it to fulfil its true potential.
So where does the Leyland fit in? Could it have injected new life into a market that was fast falling from consumer favour?
The concept was sound. The Force 7V showed that it was possible to have flashy coupe looks while retaining room for passengers and luggage, if not always at the same time. It's a formula that's making a comeback with Europe's premium car makers – witness the Porsche Panamera, Audi A7 and Ferrari FF.
That said, the Force 7V still had an uphill battle on its hands. Its power deficit and its challenging looks were small hurdles compared to the supply issues, quality problems and seemingly endless litany of incidents that befell Leyland at the time (worker strikes, machinery failure). Furthermore, to cover the development costs (many of the Force 7V's panels were bespoke), Leyland would have had to sell a lot of cars in a rapidly dwindling market.
Would the Force 7V have been a success? Possibly. But it's arguably a more interesting car for never having reached production. Instead, thinking of what could've been paints a much rosier picture.
With a 5.0-litre V8, a decent wheel/tyre package and class-competitive build quality, the Force 7V could've been king.
 *****
Barry Hayson – HQ GTS 350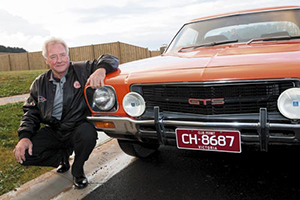 Original and stock as a rock, that's the best way to describe Barry Hayson's beautiful HQ GTS 350. Bought in conjunction with another purple GTS 350 by two brothers, Barry's car was consigned to family hauling before being stuck in a warehouse for 12 years.
The car then moved to Bendigo for a year, which is where Barry came across it at a swap meet. "I was fortunate enough to be walking around with some mates and one of them mentioned the HQ. I had a look at it and thought 'this is going to cost me money'," he grins. "One of my mates said he'd buy my other GTS as I was buying this – that was seven years ago."
"The car is unrestored, although it's had a coat of clear over it. I pretty much want to keep the car stock, unrestored, as-is, rather than get stuck into it – it still presents well. When it came down from the warehouse it'd done 144,000km, it's now got about 155,000, so it's only done 11,000 [in the seven years] I've had it."
"It's a club car, not a show car," Barry explains. "It goes out rain or shine, it's just a lovely beast to drive. There would be better, lower-kilometre ones out there, but this is my one and that's all I want."
SPECIFICATIONS
Holden HQ Monaro GTS 350
Engine: 5736cc V8, OHV, 16v
Power: 205kW @ 4800rpm
Torque: 488Nm @ 3200rpm
Gearbox: 3-speed automatic
Length: 4763mm
Width: 1880mm
Height: 1349mm
Wheelbase: 2819mm
Track: 1529mm (f); 1529mm (r)
Weight: 1470kg
Suspension: wishbones, coil springs, anti-roll bar (f); live axle, four-links, coil springs
Steering: power recirculating ball
Brakes: discs (f); drums (r)
Tyres: 205/70R14 Cooper Lifeliner Classic
0-97km/h: 8.0sec*
80-112km/h: 5.2sec (kickdown)*
0-400m: 15.8sec*
Top Speed: 190km/h*
Price: New $4840
*Sports Car World July 1972
Rodney Hansen – XA Falcon GT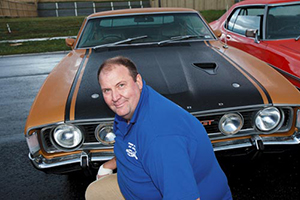 One of the best indicators of the love and attention that is bestowed on these Australian classics now is that the cars look like they were restored yesterday, when in some cases almost a decade has passed between their pristine wheels.
Rodney 'Tiny' Hansen's 'Summer Gold' XA GT is one such car: "It was restored about eight years ago. We've had it 18 months now and bought it off the third owners. We've got all the car's history and we love it.
"It's a second-month 1973 XA coupe. There were only 26 coupes made in Summer Gold – it was only offered in that colour in '73. It was an auto but it's now running a four-speed Top Loader [with a] 3.32:1 rear-end. I've kept the original wheels and tyres as I like the standard, stock look of the GT and the way it sits on the road. It's a fully-optioned car – air-conditioning, power steering, electric windows, cloth inserts, eight-track stereo – except for the sunroof. It was a Ford Executive's car back in '73."
"We're in three car clubs and someone's always got a run on somewhere. We get it out almost every Sunday and go for a cruise somewhere." – SN
SPECIFICATIONS
Ford XA Falcon GT Hardtop
Engine: 5763cc V8, OHV, 16v
Power: 224kW @ 5400rpm
Torque: 515Nm @ 3400rpm
Gearbox: 4-speed manual
Length: 4808mm
Width: 1969mm
Height: 1369mm
Wheelbase: 2819mm
Track: 1537mm (f); 1524mm (r)
Weight: 1587kg
Suspension: wishbones, coil springs, anti-roll bar (f); live axle, semi-elliptic leaf springs
Steering: power recirculating ball
Brakes: discs (f); drums (r)
Tyres: 225/65R14 96H Bridgestone RE92
0-97km/h: 7.7sec*
80-112km/h: 5.1sec (3rd gear)*
0-400m: 15.1sec*
Top Speed: 196km/h*
Price: New $4955
*Modern Motor August 1972
Barry Pipella – Charger E55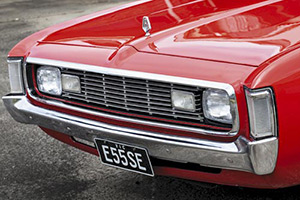 Barry Pipella may hail from the land of maple syrup and red-jacketed policeman, but since his arrival Down Under in 1983 he's had a strong love of Australian muscle cars, in particular the Charger.
"I love Chargers because they're 100% Australian, you can't see them in any other country than Australia," he explains.
His affection for Chrysler's coupe is so strong that he now has a trio of the Aussie icons in his garage. In addition to our featured E55 VH 770 SE, there's also a VH R/T E49 and one of the limited-edition (200 built) VK 'White Knights'.
"One of the first cars I bought when I came out from Canada in '83 was a Charger, they were cheap as chips back then," says Pipella. "The White Knight is the cruiser, the E49 is tough to drive and the E55 has the V8 grunt that I love – I grew up with V8s in Canada."
Barry's E55 is particularly special as it's the first E55 ever built. "It was produced in February 1972," he tells me. "In Chrysler's records it is the first production E55. The second owner, from the Gold Coast, bought the car in '75 and had it until I bought it in 2005 – it completed the collection!" – SN

SPECIFICATIONS
Chrysler VH Charger 770 SE 340
Engine: 5571cc V8, OHV, 16v
Power: 205kW @ 5000rpm
Torque: 460Nm @ 3200rpm
Gearbox: 3-speed automatic
Length: 4564mm
Width: 1885mm
Height: 1384mm
Wheelbase: 2667mm
Track: 1507mm (f); 1516mm (r)
Weight: 1462kg
Suspension: wishbones, torsion bars, anti-roll bar (f); live axle, semi-elliptic leaf springs
Steering: worm and roller
Brakes: discs (f); drums (r)
Tyres: 235/60R14 96H Kenda Radial
0-97km/h: 7.2sec*
80-112km/h: 4.4sec (kickdown)*
0-400m: 15.5sec*
Top Speed: 193km/h*
Price: New $4850
*Wheels November 1972
Ray Ikin – Leyland Force 7V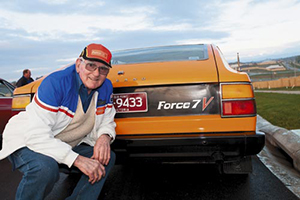 He may not have attended the original auction (see page 76), but Ray Ikin has followed the Force 7V story from the very beginning. "The first one I saw new was in Camberwell (Victoria) in about '75. I'd just finished paying for my Charger and my wife didn't want a bar of another hire purchase."
"I've always loved it since I first saw it. I bought this car about six or seven years ago. The first I heard of it was at the Muscle Car Masters at Eastern Creek, there were two Force 7Vs there and I tried to buy them both. Neither of them wanted to sell, but one said there's a guy in Lismore that might sell."
"I started talking to this guy and after weeks of negotiation I flew to the Gold Coast, friends of mine drove me down to Lismore, I paid him for it and drove it home. The original engine wasn't in it but came with the car, so I restored the original engine and put it in. I've done very little to the car bar change the wheels because I don't like the look of the Leyland wheels."
Special thanks to Ray for his tireless efforts in replacing the Leyland's starter motor the day before our shoot! Old cars eh? – SN

SPECIFICATIONS
Leyland Force 7V
Engine: 4414cc V8, OHV, 16v
Power: 143kW @ 4800rpm
Torque: 386Nm @ 2500rpm
Gearbox: 3-speed automatic
Length: 4826mm
Width: 1925mm
Height: 1370mm
Wheelbase: 2819mm
Track: 1511mm (f); 1516mm (r)
Weight: 1263kg
Suspension: Macpherson struts, coil springs, anti-roll bar (f); live axle, four-links, coil springs
Steering: rack and pinion
Brakes: discs (f); drums (r)
Tyres: 215/65R14 94H Champiro 65
0-97km/h: 10.2sec*
80-112km/h: 6.3sec (kickdown)*
0-400m: 16.5sec*
Top Speed: 172km/h*
Price: new $5270
*Wheels January 1975
*****
More reviews:
> '72 Ford XA Falcon GT RP083 vs '70 Ford Torino 429 SCJ
> '72 VH Valiant Charger R/T E49 vs '71 Plymouth Hemi 'Cuda
> Oz vs Europe: Five head-to-head battles
Search used:
>> Search Ford Falcons for sale
>> Search Chrysler Chargers for sale
>> Search Leyland cars for sale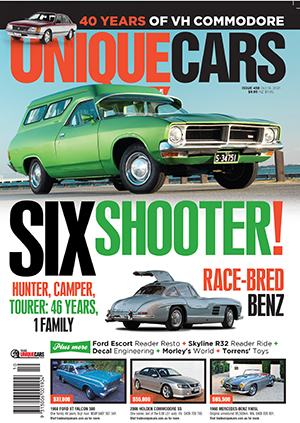 Subscribe to Unique Cars Magazine and save up to 42%
Australia's classic and muscle car bible. With stunning features, advice, market intelligence and hundreds of cars for sale.
Subscribe