Honda Integra Type R - buyer guide
---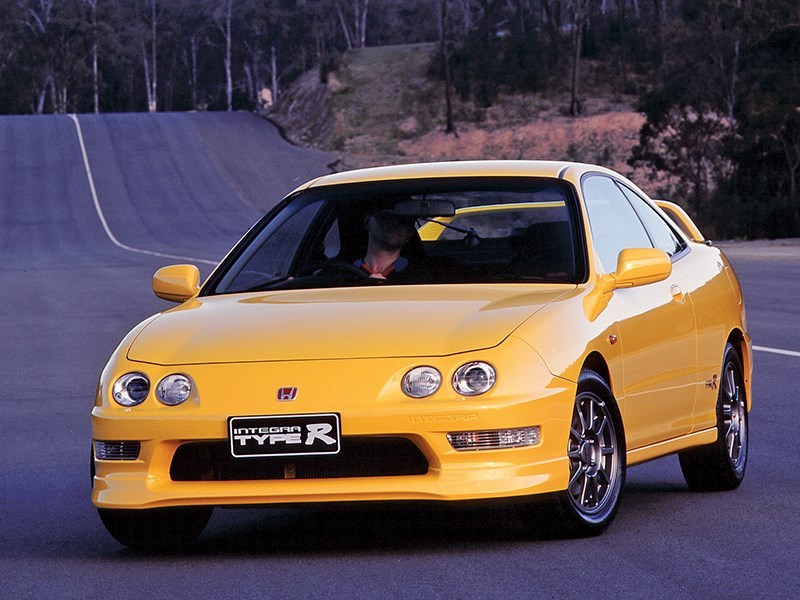 Honda Integra Type R - buyer guide

Honda peddled its Indycar success to promote its Integra Type R in Australia
Honda's Integra came to life in 1985 and did little to impress. More than a decade later came a 1.8-litre VTec version with 141kW, no turbo but a helical differential to effectively mask its front-wheel drive.
Styling changes in 1997 and again during 2001 helped freshen a shape that ranks among the longest serving of Honda body styles. Post-1997 cars with their four-lamp fronts are neat and distinctive but the profile is now showing its age.
Interior fittings and finish included everything that buyers in the then-$40,000 price bracket could desire; electric windows and mirrors, decent cloth seats and a sunroof that didn't affect headroom too drastically.
Type R versions of the VTec arrived on Australian roads during October 1999, with early cars were finished in a strident shade of yellow. Making sure nobody confused them with the ordinary version there were also 'Type R' decals, specially shaped alloy-spoke wheels and a rear spoiler.
Deleting much of the standard car's sound deadening and features like the electric sunroof helped prune weight by almost 50kg and keep its introductory price at a very feasible $39,950. Attention to body strengthening included a strut brace under the bonnet, additional supports under the floor and in the luggage compartment to provide a significantly stiffer structure. To this was added uprated springs and suspension bushings plus a pair of substantial anti-roll bars.
Competition was the Type R's intended purpose and soon they were doing battle in the hotly contested GT-Production series. While beating Subaru's all-wheel drive WRX was too big an ask, the 2000 and 2001 seasons brought consistent class victories against Celicas and 200SX Nissans.
The 2.0-litre Type R that arrived in late 2001 boosted power to 147kW and brought the major addition of a six-speed transmission.
| 2021 Market Review: Honda Integra/Prelude/Accord 1976-2006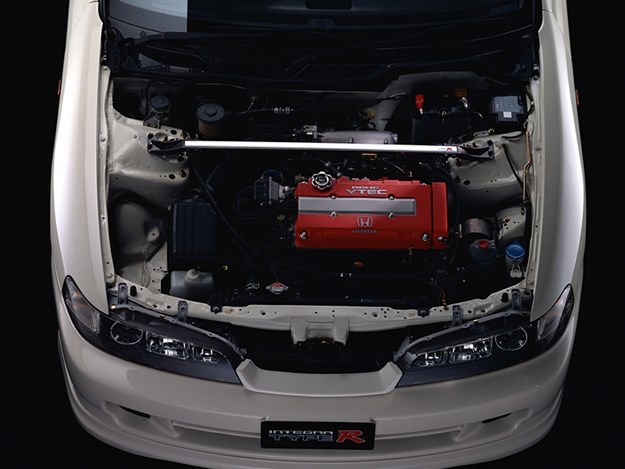 Honda engines love to rev and VTecs especially so. Between 5000 and 8000rpm the throttle pedal can also act as a second source of steering input, straightening the car as it exits one bend then encouraging the nose to tuck when the pedal is released entering the next one.
Tested under racetrack conditions, the car's only reported fits of bad behaviour came when the limitations of its relatively narrow rubber were reached. Even then, it was the rear end rather than the front that was the first to show signs of instability. Front seat accommodation in R Types is comfortable without being sumptuous, however anyone who is broad in the torso may find the grippy seats a little constricting.
Fuel capacity is 50 litres and Wheels magazine when testing a Type R in 2001 recorded an average consumption figure of 9.2L/100km, so adding 500 kilometres to the odometer reading between trips to the Premium pump – the compression ratio is 11.1 so it needs 98 Octane – is just possible.
For a car without the creature comforts of more modern European models, the Type R is holding its value remarkably well. Types R that have travelled 150-200,000 kilometres are currently available at $35-40,000, while the excellent survivors showing around half that distance are only $10,000 more expensive.
2022 VALUE RANGE INTEGRA TYPE R
FAIR: $18,000
GOOD: $35,000
EXCELLENT: $52,000
(Note: exceptional cars will demand more)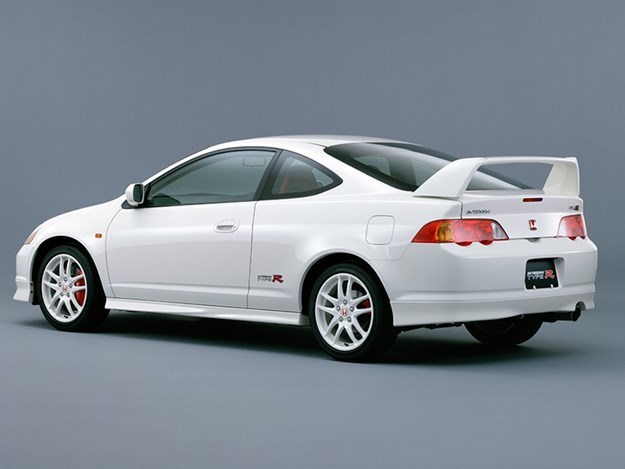 BUYER'S CHECKLIST:
Body & chassis
Accident damage is likely and with advancing age, so too is rust. Check panel gaps for consistency, front panel alignment and the front spoiler for kerb damage. Then look at floors, especially the boot, around the windows, door shells and skins. The rear spoiler's weight puts additional stress on the rear hatch supports so check it will stay up even in windy conditions. The Type R even uses a lighter windscreen than others, so breakages could be more common. Paint on a lot of Type Rs is fading and that can be a trap in a world where cars can often be bought on-line with no physical inspection.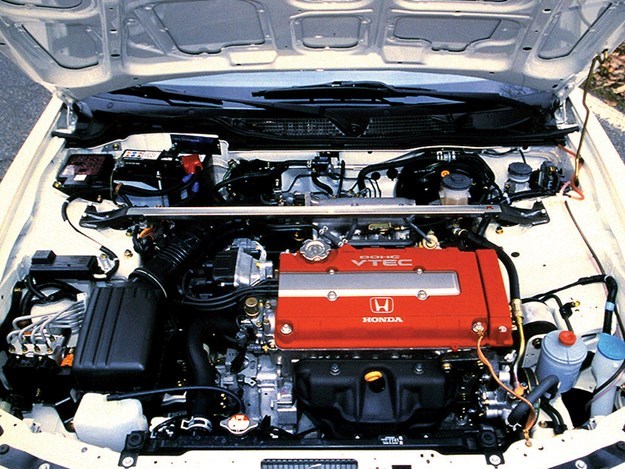 Engine & transmission
Hard use doesn't seem to faze these rugged engines, but they need to be correctly and regularly serviced. Use of recommended lubricants is essential, otherwise there exists a risk of oil sludging and upper engine wear. Overheating problems are rare but early VTiR engines did suffer from faulty thermostats that caused them to run too cold and inhibit correct operation of the variable valve timing. Rapid starts using plentiful engine revs will shorten clutch life so take note of shudder and slip under acceleration. Knocking from the front when accelerating out of tight bends usually points to worn CV joints but can indicate the more expensive prospect of a faulty differential.
Suspension & brakes
These cars need their suspension components maintained in top condition and that can be costly. Four new struts on their own costs $1400, with new bushes for the trailing arms from a UK supplier at $500 each before adding freight or customs charges. Juddering under light applications means warped disc rotors. Make sure that the handbrake operates correctly. Front tyre wear is an issue with hard-driven cars and V-rated rubber is essential. Larger, aftermarket wheels can be too big for the wheel arches so try to test drive with a rear seat passenger to ensure they don't foul the bodywork.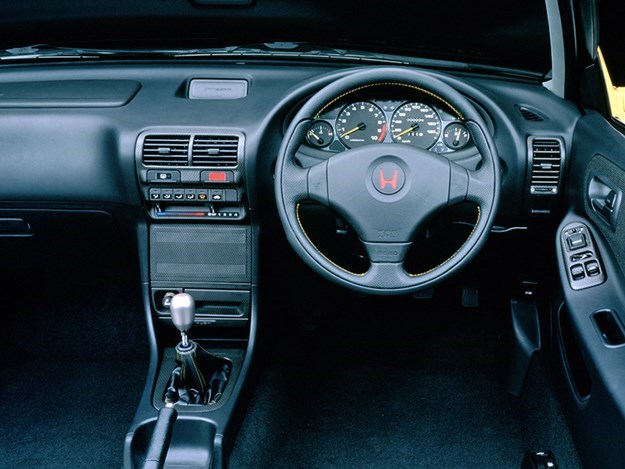 Interior & electrics
The unique trim fitted to Type R Hondas is prone to wear and fading. Owners report slow and sticky operation of power windows, so make sure that they move smoothly and without untoward noise. Any car that's travelled less than 150,000 kilometres and is showing significant seat bolster wear needs to be bought cheaply because it might be harbouring other issues. These cars have a space saver spare and owners who travel frequently outside metropolitan areas should consider acquiring an extra, full-sized wheel.
1998-2002 Honda Integra Type R specs
NUMBER BUILT: 863 (Aust. Delivery DC2)
BODY: All steel, combined body/chassis two-door coupe
ENGINE: 1797cc, transversely mounted four cylinder with double overhead camshafts, fuel injection and variable valve timing
POWER: 141kW @ 7900rpm, 178Nm @ 6300rpm (1.8-litre)
PERFORMANCE: 0-100km/h 7.4 seconds, 0-400 metres 15.4 seconds (Type R 1.8-litre)
TRANSMISSION: Five-speed manual
SUSPENSION: Independent with double A-arms, coil springs, struts and anti-roll bar (f), independent with transverse links, trailing arms, coil springs, struts and anti-roll bar (r)
BRAKES: Disc (f) disc (r), power assisted with ABS
TYRES: 195/55VR15 radial
From Unique Cars #467 Jun/Jul 2022
Unique Cars magazine Value Guides
Sell your car for free right here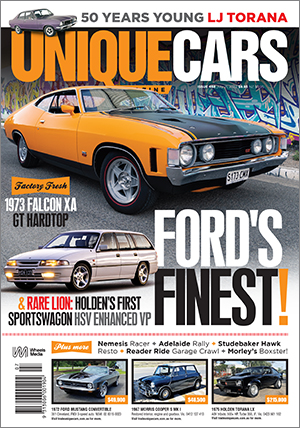 SUBSCRIBE TO UNIQUE CARS MAGAZINE
Get your monthly fix of news, reviews and stories on the greatest cars and minds in the automotive world.
Subscribe