Datsun 1600 - Buyer's Guide
---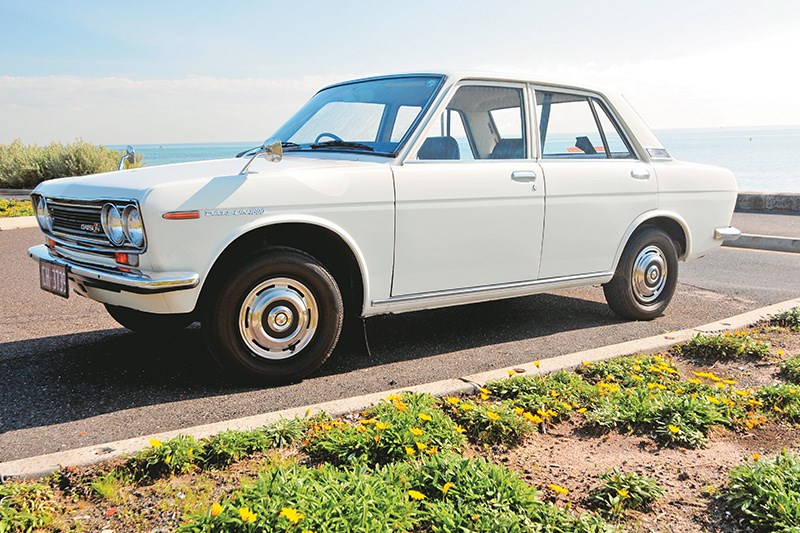 The medium car market was awash with tedium, the Datsun 1600 changed all that
Before 1969, Australia's Medium Car market was the realm of underperforming engines and beam rear axles, drum brakes and sparse interiors. Then the Datsun 1600 arrived.
The 1600 was a four-door sedan with bucket seats as standard equipment and through-flow ventilation like a Cortina but with a good heater as standard and single-piece front windows. There were NO quarter vents.
In place of overhead valves, as in the Cortina, Corona, Torana and Hunter that were its rivals, the 1600 came with a grunty overhead-camshaft engine delivering 71.5kW. It also included disc front brakes and independent rear suspension.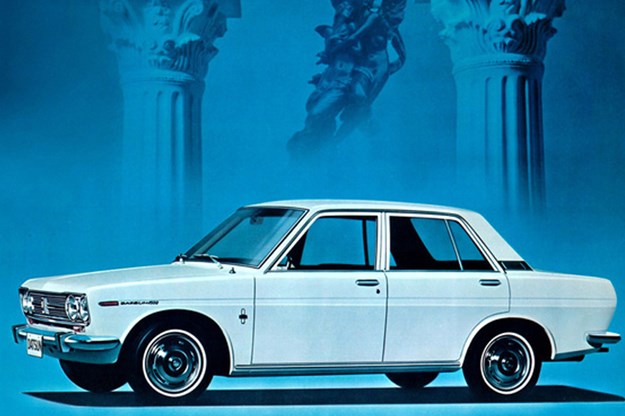 Early 1600s with distinctive 'clap hands' windscreen wipers had a final-drive ratio so tall that when revved past 6000rpm on long a downhill run - such as Conrod Straight on Bathurst's Mt Panorama – they would easily exceed 100mph (161km/h).
Dirt rally roads allowed the light but strong 1600 to write itself into the annals of motorsport, winning various State rally titles and sharing victory in the 1970 Ampol Trial. Only the arrival of Holden's potent XU-1 Torana stopped it winning an Australian Championship, but at State and Club level the 'Datto' to this day remains a serious contender.
Three-speed automatic transmission became an option in 1970, adding $250 to the basic price of $2390. Auto-tranny cars sold well but survivors have become scarce; often because they have been converted to manual using a later five-speed gearbox.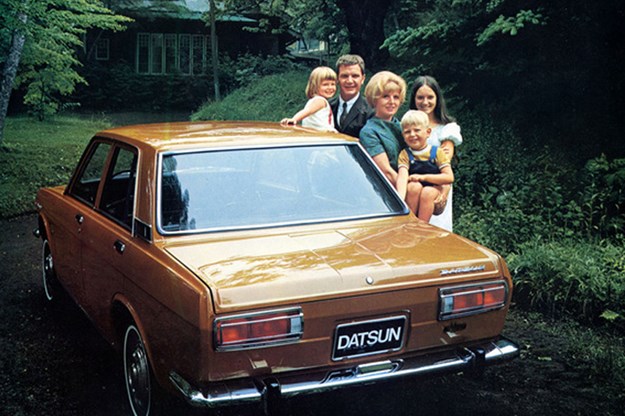 Australia missed out on SSS versions of the 1600 sedan and also on the sleek '510' Coupe. However, these do pop up for sale occasionally as private imports.
Aussies love a family wagon and in 1971 Datsun brought us a 1600 version. Due to engineering issues, the independent rear-end couldn't be accommodated so wagons made do with conventional 'cart' springs at the back. They offer lots of room for their size too and are worth a look if you want a 'family classic'.
1973 brought the 1600's new-car reign to an end but from then until the 1990s, used ones could be found haunting 'bargain' car yards across the country. If only we had thought then to hide away decent-looking survivors (and noyt turn them into rally cars) because finding a stock 1600 has today become very difficult.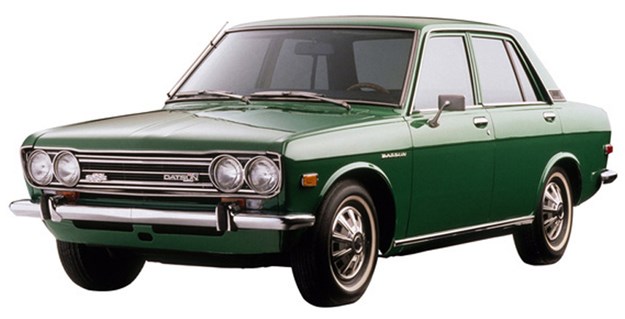 Early 1968-69 cars are the ones that enchant collectors and bring the biggest money. If you have a really good one, expect it to sell for around $40,000.
Easier to find and still costing the better part of $30,000 are notionally stock 1970s models and modified cars with bigger engines and wheels, brake and transmission upgrades. Prices can go considerably higher if the car has been prepped for competition and/or turbocharged.
VALUE RANGE: Datsun 1600 (Unmodified 1970-72 sedan)
FAIR: $10,000
GOOD: $22,500
EXCELLENT: $33,500
(Note: exceptional cars will demand more)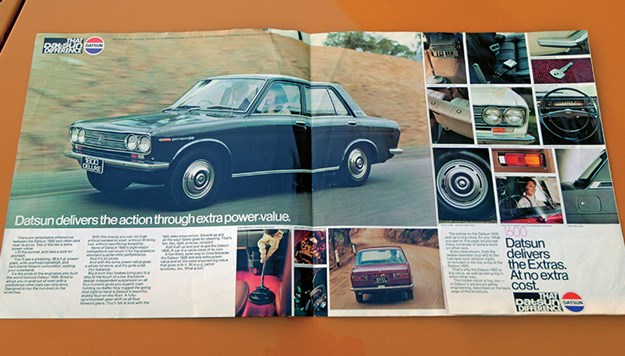 BUYER'S CHECKLIST
Body & chassis
Datsuns these days are likely to feature non-standard colour-schemes, perhaps with some of their steel panels replaced by fibreglass. That still leaves a 50-year-old structure to be checked for previous repairs and rust. Look at the base of pillars, the rear quarter panels, boot floor and firewall. Some rust repair sections are available locally but for complete panels, look overseas. A US based business was advertising front and rear bumpers at around A$650 each plus freight, which is comparable to the cost of having a damaged bumper repaired and rechromed locally. Rare Spares sells complete kits of body rubbers for around $1200, with a front windscreen surround costing $130.
Engine & transmission
With so many modified cars in today's market it is difficult to be specific about mechanical problems. Any smoke from the exhaust is bad, especially if the engine is turbocharged. Listen at start-up for rattles from the top or front of any engine, signifying camshaft or valve train wear and looseness in the timing chain. High-performance engines need an uprated radiator which can cost $600. Automatic cars use a Borg-Warner three-speed which are easily fixed if slipping or slow to change. Replacing a clapped-out manual gearbox with a five-speed isn't any more expensive than rebuilding the original and will make for quieter cruising and better fuel economy. Rear half-shafts that click when reversing need replacing.
Suspension & brakes
If a Datsun doesn't handle don't buy it. Unless a car has sat in the corner and been forgotten for a long time, the springs and shocks should be in reasonable shape. Bushings and tie-rod ends might need replacement, but those jobs aren't beyond the talents of most home mechanics. Standard 1600s use recirculating ball steering which may feel vague if you've stepped out of a rack and pinion car, but serious slop is cause for concern. Check the steering box isn't moving on its mounts. Conversion to rack and pinion is possible but not cheap and needs engineering approval. 180B style brake boosters can be adapted, new discs, calipers and brake hoses are all available.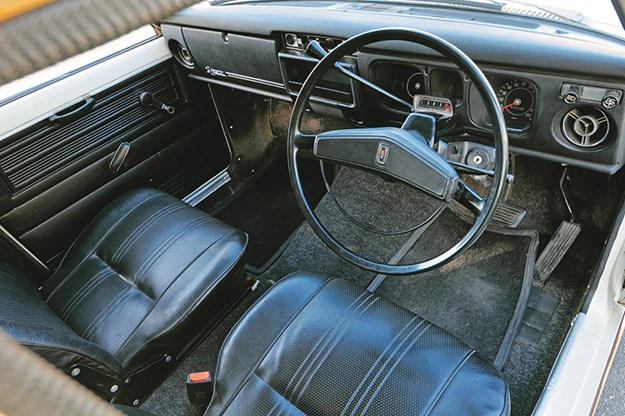 Interior & electrics
Very few cars will have the original seats and if they do, they should by now have been refurbished with new foam. Seat frames break easily and make sure the adjusters still work. Also check your indicator units and tail-lamp clusters for cracks or water entry because new reproduction items from the USA start at $500 each. Dash cracks are endemic and the only remedy will be time-consuming repairs by a motor trimmer. A US supplier was offering reproduction dash pads at $169 which were said to be suitable for RHD cars but check before ordering. Window mechanisms jam with age so make sure they work.
1968-1973 Datsun 1600 specs
NUMBER BUILT: 550,000 (approx)
BODY STYLE: All-steel integrated body/chassis two and four-door sedan, four-door station wagon
ENGINES: 1595cc in-line four cylinder with overhead camshaft and single downdraft carburettor
POWER & TORQUE: 71.5kW @ 5600rpm, 135Nm @ 3600rpm
PERFORMANCE: 0-96km/h – 12.7 seconds 0-400 metres – 19.2 seconds (manual)
TRANSMISSION: Four-speed manual, three-speed automatic
SUSPENSION: Independent with coil springs, struts & anti-roll bar (f) independent with trailing arms, coil springs and telescopic shock absorbers (r)
BRAKES: Disc (f) drum (r) power assisted
TYRES: 5.60x13 crossply
From Unique Cars #454, June 2021
Unique Cars magazine Value Guides
Sell your car for free right here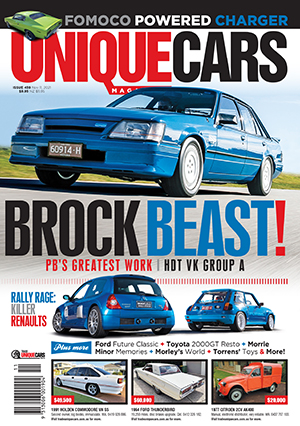 Subscribe to Unique Cars magazine for 12 months and save!
Australia's classic and muscle car bible. With stunning features, advice, market intelligence and hundreds of cars for sale.
Subscribe