Ford Falcon EB-EL XR6 - Buyer's Guide
---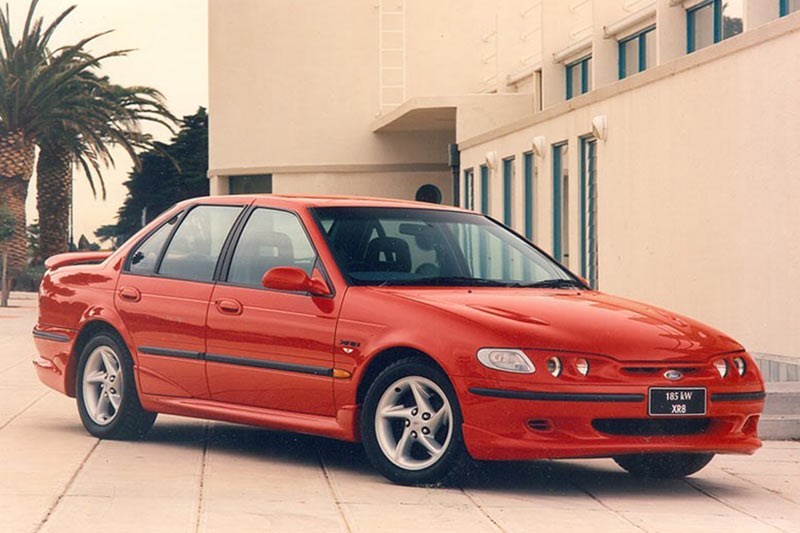 These special Fords were under-appreciated for years but now they're finding an audience
After throwing good sense out the window in 1983 and ignoring customers who for decades had bought V8 Falcons, Ford finally came to its senses in 1992 with the XR8 and EB S-XR6.
The EBs, it must be said, were little more than marketing exercises to combat Holden's Commodore S and SS but the performance was good and pricing right. Just how many – or few – of the original S-XR6 were sold is hard to discover but they have become more difficult than the V8 version to find.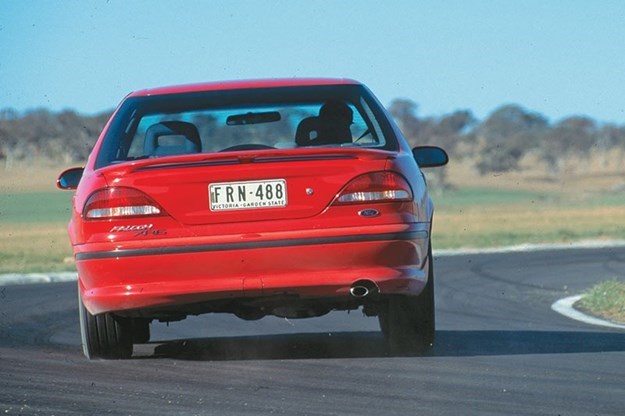 A year later the ED XR6 added a very distinctive four-light nose which would be lengthened and made more aerodynamic for the EF. The engine was tweaked a little more to deliver 164kW, with an improved exhaust and lots of low-end torque. Accompanying the ED was a bold new colour range and features such as a trip computer and cruise control.
| Market Review: Ford Falcon/Fairmont EA-EL
The seats were durable cloth and an XR6 with serious wear to its side bolsters may have done more distance than the odometer is indicating. Rear legroom and boot space are generous, so these cars really do deliver in the role of 'classic family cruiser'.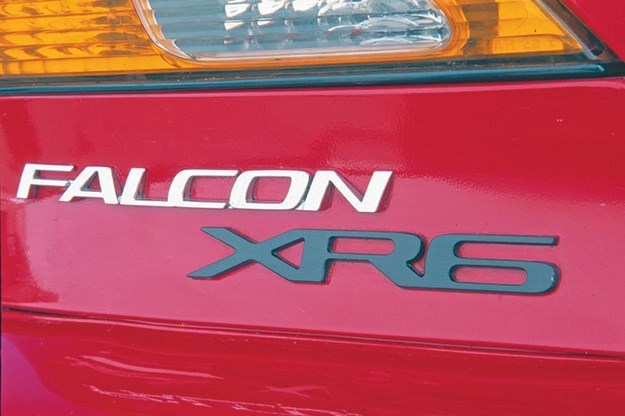 The EF in 1995 brought that longer, more aero-friendly nose and new colour-keyed bumper inserts. Adding $2100 to the purchase price was a body kit but very few surviving cars have them.
The four-light front was so distinctive that Ford was loath to admit it had favoured presence over practicality. However, the little beady lights were appallingly weak – especially on low beam – and higher wattage bulbs would get so hot they failed every few months.
| Buyer's Guide: Falcon ED-EL XR6
The EF and later EL benefit from tweaked suspension settings that improved ride, reduced harshness and helped the standard Falcon power steering deliver more detailed information from the tyres to the driver's hands.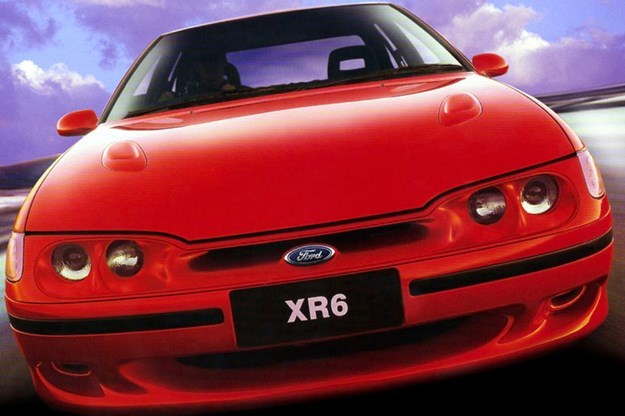 Basic wheel/tyre packages were 15-inch alloys teamed with 205/65 rubber but for a further $2000 contribution this could be ungraded to 16 inches with 225/50 Michelins.
We don't have exact figures, but informed estimates suggest that more than 25,000 of the six-cylinder ED-EL XR models, including scarce utes and wagons, were made. Where they have all gone is a mystery.
| Ford Falcon history - EA, EB, ED, EF, EL
Market apathy has certainly played a role, with myopic enthusiasts happy to pay $25-30,000 for slow and basic 1970s models while pristine XR6s sat unsold at less than half that money.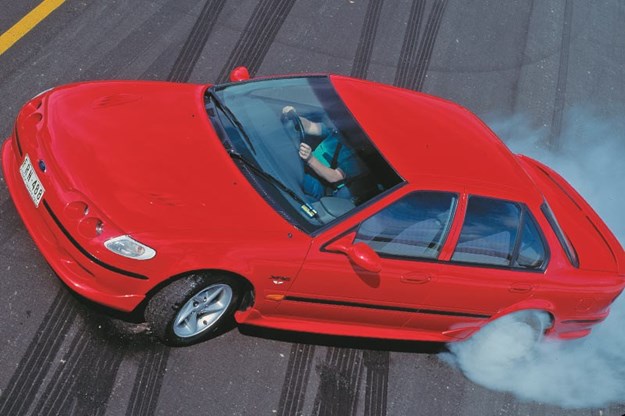 Outstanding ED-EL manual sedans were for years impossible to sell at $8000 and decent automatics were hitting the wall at $5500. Today you can spend up to $18,000 on a car in outstanding condition.
If you need more space than the sedan provides, track down one of the very scarce XR6 wagons. Only 198 EFs were made and they now bring considerably more money than a sedan in comparable condition.
BUYER'S CHECKLIST
Body & chassis
1990s Fords seem less prone than earlier versions to rust, so one with bubbling around the wheel arch edges, sills and doors or showing evidence of body filler will likely be neglected in other ways as well. Beware damage and broken locating clips on the one-piece bumper/air-dam which will manifest as uneven gaps. Look underneath for 'kerbing' as well. Boot seals can leak so check for dampness which can affect operation of the rear lights. Replacement headlights come as high/low beam pairs at around $300 each. Higher wattage bulbs will improve night vision but generate more heat and fail more frequently than the standard bulbs.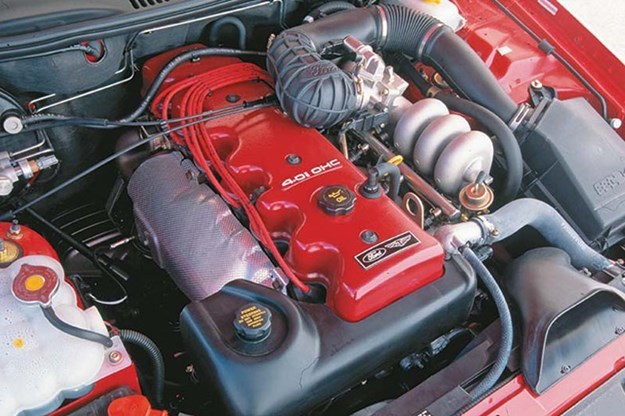 Engine & transmission
By the time EF release day rolled around, most of the bugs that plagued Ford's overhead-cam engine bugs were dead. Oil still leaked from various places and head gaskets failed but lucky owners managed 200,000 kilometres without a problem. Most common cure involves replacing the original head with an AU unit, using the AU studs and gasket set as well. EFs were the only XRs with coil packs and misfiring will likely be down to a failed pack. Specialists in Ford servicing recommend replacing all of the packs at once. The five-speed manual is rugged but can have the shift lever detach from its mounting. Four-speed autos are durable too and the first hint of trouble will come via savage thumps from the tranny when downshifting.
Suspension & brakes
Standard Falcon discs were cheap, nasty things prone to warping and wear. Most 1990s cars will by now have replacement rotors and probably a reconditioned booster but still be wary of a soggy pedal. Also check that the handbrake doesn't require brute force to release and find a stretch of empty road and try out the ABS. Look carefully at alloy wheels for cracks and bends, especially on the inner edges. The factory 16-inch rim came with different springs and bushes to the 15, so expect the lower profile tyres to deliver a harsher ride plus more road shock. Rack mountings need to be looked at on a hoist. Standard shock absorbers, especially at the rear, didn't last long but better-quality replacements aren't dear.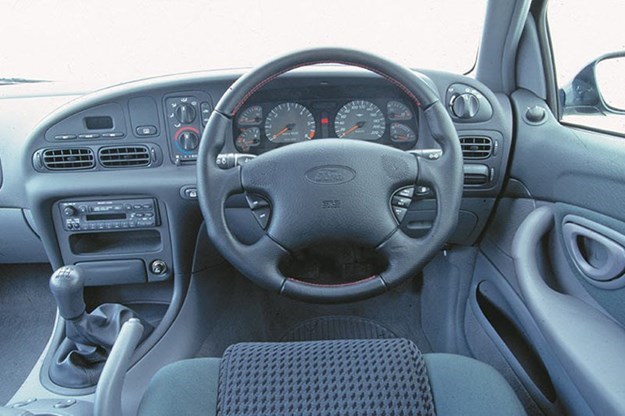 Interior & electrics
The problem which proved insoluble for many owners of 1990s Fords involves the not-so-smart Smartlock central locking system. Doors don't lock at all, stay locked when they shouldn't or even lock then unlock themselves as you are walking away from the car. Even complete system replacements under warranty didn't entirely cure the problem so check that the car locks. Also that the power windows don't screech when being moved. Seat frames will bend or crack under the weight of hefty occupants and adjusters jam so make sure all of them including the backrest angle still move. Air-conditioners need frequent attention to remain efficient and compressor failure would not long ago have sent a cheap XR sent for scrap. Less important but still annoying if they don't work are the trip computer and cruise control.
VALUE RANGE: Ford Falcon XR6 (EL Manual)
FAIR: $4500
GOOD: $10,000
EXCELLENT: $16,500
(Note: exceptional cars will demand more)
1983-1992 Ford Falcon EB-EL XR6
Number made: 25,000 (est)
Body: All-steel unitary four-door sedan, station wagon & utility
Engine: 4089cc in-line six-cylinder with overhead camshaft and fuel injection
Power & torque: 164kW @ 5000rpm, 366Nm @ 3150rpm
Performance: 0-100km/h 7.6 seconds, 15.5 seconds (ED manual)
Suspension: Independent with coil springs, struts, wishbones & anti-roll bar (f) live axle with multi-link location, coil springs and telescopic shock absorbers (r)
Brakes: Disc (f) disc (r) with power assistance and ABS
Tyres: 225/55 R16 radial
From Unique Cars #450, March 2021
Unique Cars magazine Value Guides
Sell your car for free right here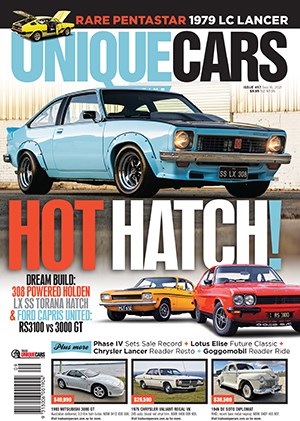 Subscribe to Unique Cars Magazine and save up to 42%
Australia's classic and muscle car bible. With stunning features, advice, market intelligence and hundreds of cars for sale.
Subscribe