1969-1975 Valiant VF-VJ hardtop - Buyer's Guide
---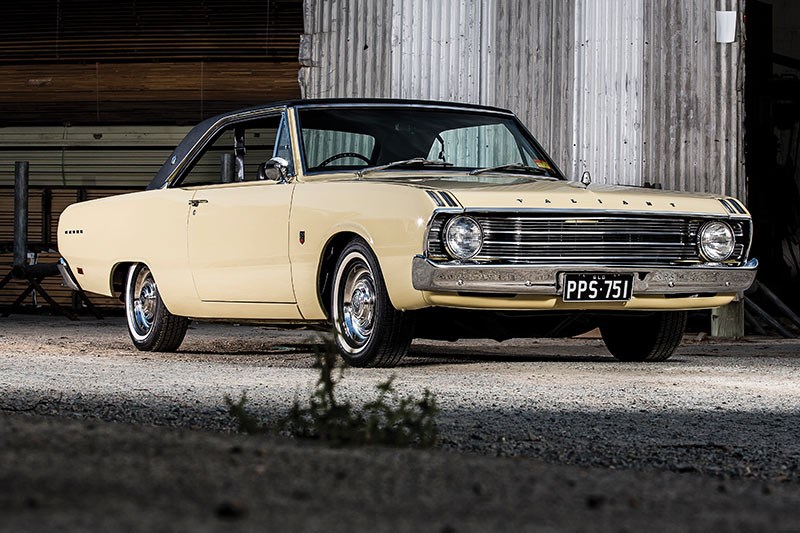 Valiant's Aussie family two-door hardtops carted the troops around in style
Always scratching for cash to develop new models and hampered by design conservatism, Chrysler Australia still managed to keep its head above water when the odds were against it.
Once rumours during the late 1960s of a two-door Holden had been confirmed, Chrysler had barely a year to find and fund a Monaro rival without spending too much money.
The USA provided an obvious solution with the two-door Dodge Dart a ready-made platform for Chrysler's proven power units. These included the 5.2-litre V8 and the 'hemi' six which was under development locally and would headline the VG model's 1970 launch.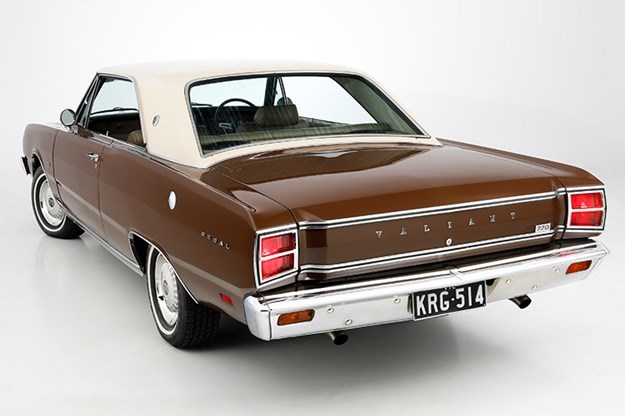 Australia's first Valiant hardtops appeared in 1969, wearing VF sheet-metal from the windscreen forward and available in basic or Regal trim. The stock engine was Chrysler's long-serving 3.7-litre Slant Six with the V8 optional.
| 2021 Market Review: Chrysler Valiant/Regal 1971-1981
The majority of hardtops were automatic and basic models came with power-assisted drum brakes. However, Chrysler wisely made front disc brakes standard on all V8 hardtops and, when the VG series appeared, across the Regal range.
Base VF-VG hardtops were basic with three-speed manual transmission and a sparse interior. However, the introductory price of $2898 was only $200 more than a base-model Monaro for a bigger and more powerful car. Adding performance and equipment added up and by the time buyers signed up for a two-door Regal 770 V8 the price had climbed to $3838.
Top-spec hardtops were impressive and stole sales from the larger Dodge Phoenix. The seats were trimmed in a high-grade vinyl called 'Buffalo Grain' and the roof was vinyl-covered. Inside were lots of armrests and ashtrays but occupants still had to wind the big side windows up and down.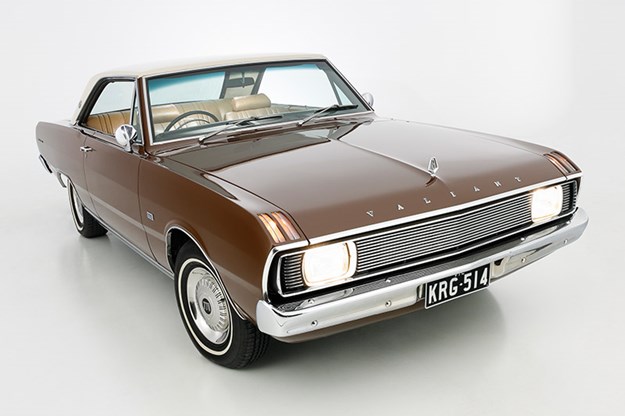 If you wanted to carry a card table and some ironing boards, the Hardtop boot was perfectly proportioned, but tall cartons or an Esky snagged the lid when trying to close it.
The hardtop doors were another matter. More than a metre long they offered easy rear seat access; for kids able to slip aboard without needing to unlatch the tilting backs of the front bucket seats.
| Read next: 50 years of Valiant Charger
For 1970 and in a serious challenge to Holden's locally made 253 V8, Chrysler introduced its range of 'Hemi Six' engines. These began with a 215 cubic inch (3.7-litre) version that was not offered to Hardtop buyers, a 245 that was and a 265 that was available in Regal versions and would provide the basis for Chrysler's extraordinary Six-Pack race motors.
For 1971, Chrysler went certifiably crazy and enlarged its VH Valiant to untenable size. Among the most imposing variants but a lousy sales prospect was the new hardtop which sold only in Regal trim and survived in showrooms only until 1974.
Handling was not a hardtop forte, abetted by unassisted steering with 4.4 turns lock to lock. It was intended to make parking and low speed turns almost effortless but at highway speeds relayed minimal information. Radial-ply tyres helped but there was only so much that could be done to stop the big two-door wallowing like a whale through bends.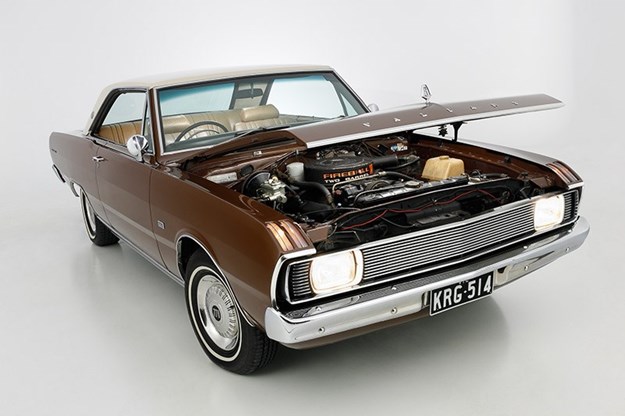 VALUE RANGE: Valiant VF-VJ hardtop (Regal V8)
FAIR: $15,000
GOOD: $35,000
EXCELLENT: $45,000
(Note: exceptional cars will demand more)
BUYER'S CHECKLIST
Body & chassis
Rust is a major concern when buying a Hardtop. Many cars have been restored but a long time ago and problems could be emerging again. The front sub-frame mounting points and chassis rails must be closely examined for rust, misalignment or poor repairs. Pay special attention to the steering box mounting point. Then check the turret, rear quarter panels, windscreen surround, sills and door skins. The long, heavy doors often won't shut without being lifted and may need new hinges which are available from the USA. Window glass isn't compatible with other Valiants but can be found in the USA. Freight can be more expensive than the window. Genuine replacement bumpers are scarce and reconditioned bars cost more than $1000 each. Replicas in fibreglass have been seen at $200 each.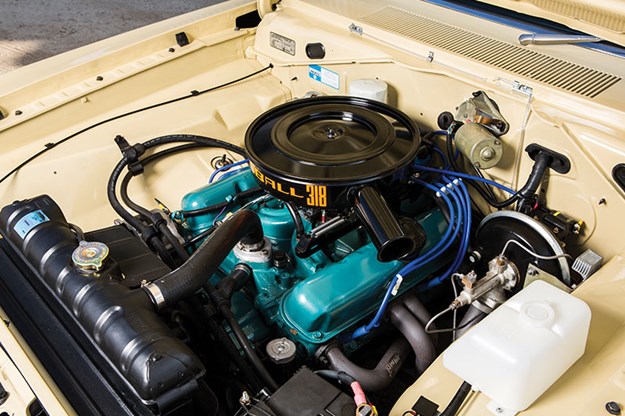 Engine & transmission
Any of the engines fitted to Hardtops will have a reputation for durability and the potential to cover big distances before a rebuild is due. Provided they haven't been overheated so seriously that rings crack and the cylinder head warps, 300,000 kilometres is possible. Even when the time for work arrives it won't be expensive. Engine rebuild kits comprising oversize pistons, rings, bearings, a timing chain and gaskets cost around $1600 and reconditioned cylinder heads run from $800-1500. Both transmissions are durable, as is the differential but listen for whining from the diff when the throttle is closed and be prepared for expense if the transmission shifts harshly or takes more than two seconds to select reverse.
Suspension & brakes
A very simple suspension design is easily improved to lessen steering effort and improve behaviour on rougher roads. Kits of new front-end components cost around $500 and make a noticeable difference. Also important is the condition of the front torsion bars which lose resistance with age and distance travelled. Replacements are available but typically cost more than $1000 per pair plus installation. Reconditioned steering boxes and complete rack and pinion conversions are available. All-drum brakes are marginal so ensure they are in good condition and the booster works properly. Converting to front discs is worth considering.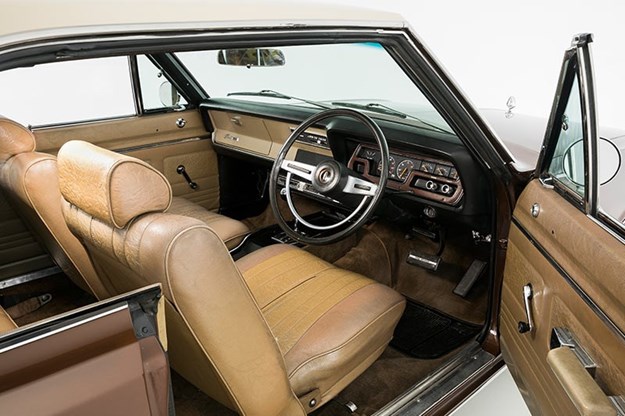 Interior & electrics
Make sure that the seat backs latch and unlatch easily and move freely on their runners. Window winders that bind can be fixed with graphite grease and adjustment but be wary if the glass is scratched and the mechanism is noisy. Very few Valiants of this age have air-conditioning but with that amount of glass it's worth having a system retro-fitted. Look at carpets for signs of water entering the cabin through perished window seals.
1969-1975 Valiant VF-VJ hardtop specs
Number built: 8000 approx.
Body: All-steel two-door hardtop
Engine: 3686, 4014, 4340cc in-line six-cylinder or 5192cc V8 with overhead valves and dual-throat downdraft carburettor
Power & torque: 123kW @ 4400rpm, 319Nm @ 2400rpm (245 six)
Performance: 0-100km/h
9.2 seconds (est) 0-400 metres:
16.7 seconds (245 auto)
Transmission: 3-speed manual, 3-speed automatic independent with torsion bars, control arms, telescopic shock absorbers, anti-roll bar (f) live axle with semi-elliptic springs and telescopic shock absorbers (r)
Brakes: drum or disc (f), drum (r) some with power assistance
Tyres: 735 x 14 cross-ply or 185SR14 radial
From Unique Cars #450, March 2021 
Unique Cars magazine Value Guides
Sell your car for free right here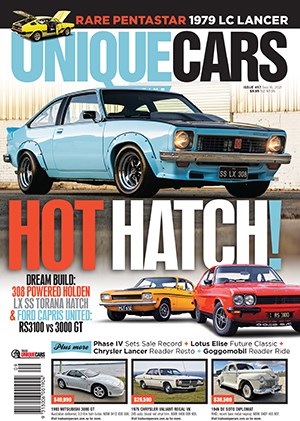 Subscribe to Unique Cars Magazine and save up to 42%
Australia's classic and muscle car bible. With stunning features, advice, market intelligence and hundreds of cars for sale.
Subscribe