Ford Fairlane ZJ-ZL - Buyer's Guide
---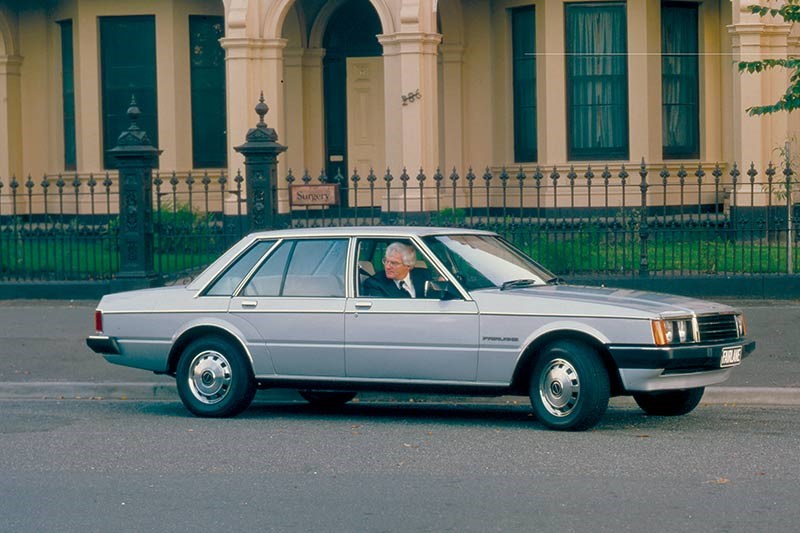 Ford's history of producing convincing high-series cars based on bread and butter models continued with these Fairlanes
Ford Fairlane ZJ-ZL
When Ford Australia gambled its future on the XD Falcon it took a re-modelled Fairlane and LTD along for the ride.
The Fairlane in ZH form had looked absolutely different from other local Fords; noticeably bigger than the Falcon with squared-off edges and a domineering look. From 1979 the bean-counters took control of the Styling Division and Fairlanes would henceforth share their general shape and plenty of parts with the lower-specification cars.
Although shorter and lighter than the previous model, ZJ Fairlanes used the same wheelbase as the ZH. It still had loads of rear-seat legroom and a long but shallow boot (still able to accommodate golf clubs). These were features that Fairlane owners valued over performance, cornering prowess or even fuel economy.
| 2019 Market Review: Ford Fairlane/LTD ZJ-BF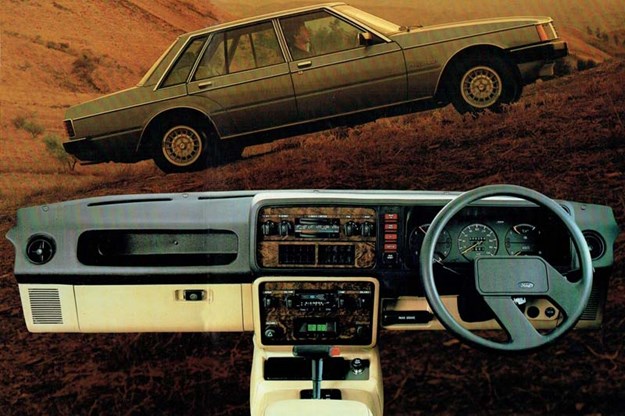 Against a background of late-1970s oil shortages and soaring petrol prices there was still no shortage of buyers who wanted their Fairlane to be V8 powered. While most used the 4.9-litre there also remained demand for the 5.8-litre, 149kW version.
By 1981 however, fuel costs had begun to bite and Ford made the fateful decision to end local production of V8 engines. When the ZK Fairlane appeared in March 1982 the 5.8 motor was gone and within six months the 4.9 had been deleted as well.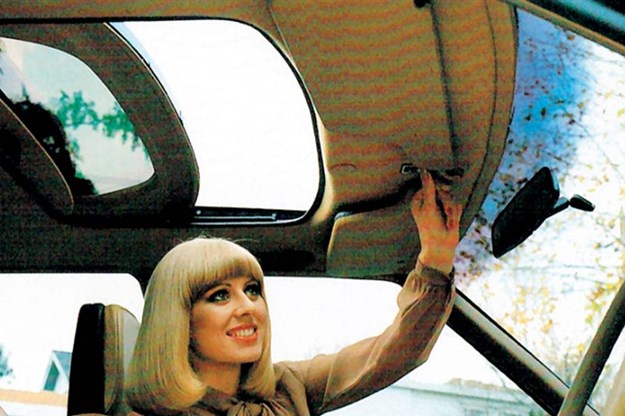 ZK styling changed hardly at all but there was a major engineering advance. Ford's 'Watts Linkage' system of rear axle location did indeed date back to the bloke who invented the steam engine but still worked in a modern context and really did make Fords from 1982 onwards feel less skittish.
The ZL that appeared in 1984 was the first Fairlane to use a fuel-injected engine and be engineered to deal with the forthcoming switch to Unleaded (ULP) Fuel. Early ZLs offered the choice of carburettor-fed or EFI engines but from late 1985 the injected motor took over. More than 26,000 ZLs were built yet surviving cars are much harder to find than ZJ-ZKs. We suspect Ford's pioneering use of a digital dashboard might have a role in the ZL's march towards extinction.  
Most people who buy a Fairlane of this age will want a V8. Most will be unaware of the appalling 30.2L/100km consumption recorded by a ZJ 5.8 in early testing and not care if they do.
These are practical, roomy and interesting family cruisers; still available in decent numbers and good ones are unlikely to cost more than $12,000. For that money you might even get an operational LPG 'dual fuel' system which will cut costs if you do want to use your Fairlane more frequently.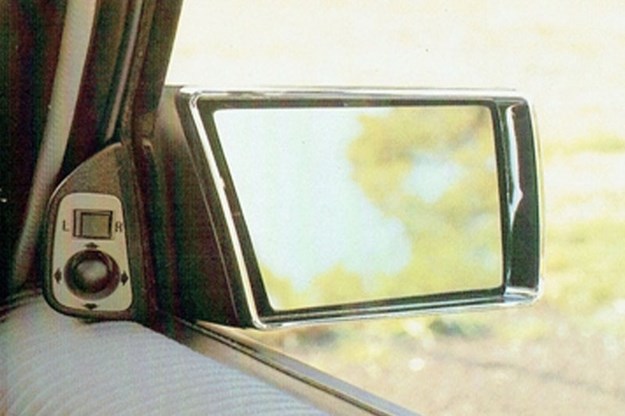 VALUE RANGE FAIRLANE (ZJ-ZK 5.8)
FAIR: $3000
GOOD: $7500
EXCELLENT: $12,500
(Note: exceptional cars will demand more)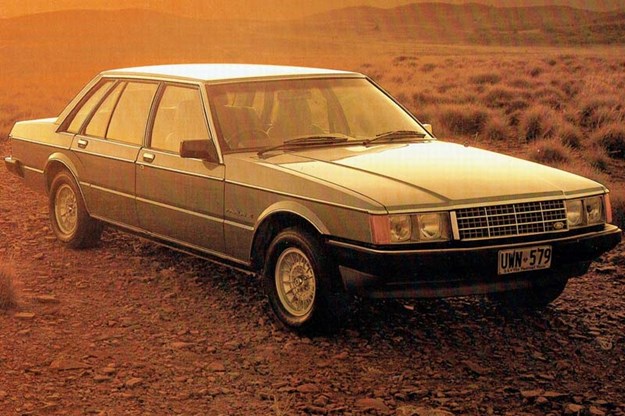 BUYER'S CHECKLIST
BODY & CHASSIS
Rust attacks virtually everywhere but is most devastating in the lower firewall, rear suspension mounts, inner sills, floors and under the vinyl roof. Also have a good look at the steering box attachment points for rust and cracking. Front mudguards and brightwork must be in good condition as finding replacements is difficult. Not so kits of body rubbers at cost $800-1000 from several suppliers. Doors sag on their hinges and can be difficult to close but you can buy a hinge repair kit. Cars that have been used for heavy towing can stretch, so look for inconsistent rear door gaps and cracked paint between the back window and boot-lid.
ENGINE & TRANSMISSION
Six and eight-cylinder Fairlane engines are durable and relatively cheap to rebuild. Oil leaks around the timing cover, from the rear of the engine block and cylinder heads are common but can be ignored unless severe. Power steering pumps can be reconditioned but a complete new one costs $350-500. Soft or broken engine mountings will cause vibration under heavy acceleration. The heavy-duty transmission and differential are very tough and, if serviced regularly, can last for decades without an overhaul. Be wary of a transmission that is slow to select reverse or shudders when accelerating.
SUSPENSION & BRAKES
Noisy, creaking front suspensions are typical of older Fords but shouldn't eliminate an otherwise good car from contention. All of the parts needed to return these front ends to excellent health are available and affordable. Rear leaf springs that sag can be reset but cracked leaves need to be replaced. New complete spring sets are less than $400 per side. These heavy cars are hard on brakes; squealing and a pulsating pedal denoting worn pads and warped disc rotors.
INTERIOR & ELECTRICAL
Low-priced Fairlanes might appear OK but living with worn trim bothers most owners. Getting tired, sagging seats re-trimmed, replacing carpets, door trims and some interior plastics can generate a $6000 bill and seriously over-capitalise the car. Electric windows that are slow or jerky when activated may need expensive ($300 per window) reconditioning or nothing more costly than some new nylon bushes. Check the headlights for cracks and tarnished reflectors as new replacements aren't available and good used light units have been seen at $100 each.
1979-1988 Ford Fairlane ZJ-ZL specs
NUMBER BUILT: 20,888 (ZJ) 16,896 (ZK) 26,195 (ZL)
BODY: all-steel, integrated body/chassis four-door sedan
ENGINE: 4089cc in-line six cylinder, 4942 or 5766 V8
with overhead valves and downdraft carburetor
POWER & TORQUE:
162kW @ 4500rpm, 429Nm @ 2700rpm (5.8 V8)
PERFORMANCE: 0-100km/h 10.6 seconds, 0-400m
17.1 seconds (5.8 V8)
TRANSMISSION: three-speed automatic
SUSPENSION: Independent with coil springs, control arms, telescopic shock absorbers and anti-roll bar (f) Live axle with semi-elliptic leaf springs and telescopic shock absorbers (r)
BRAKES: disc (f) disc (r) with power assistance
TYRES: ER70H14 radial
Unique Cars magazine Value Guides
Sell your car for free right here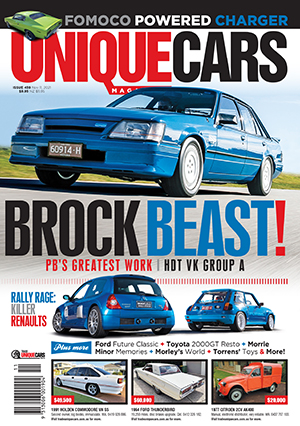 BLACK FRIDAY SALE ON NOW: Save 50% on a Unique Cars magazine subscription
Australia's classic and muscle car bible. With stunning features, advice, market intelligence and hundreds of cars for sale.
Subscribe