Ford XM-XP Hardtop - Buyer's Guide
---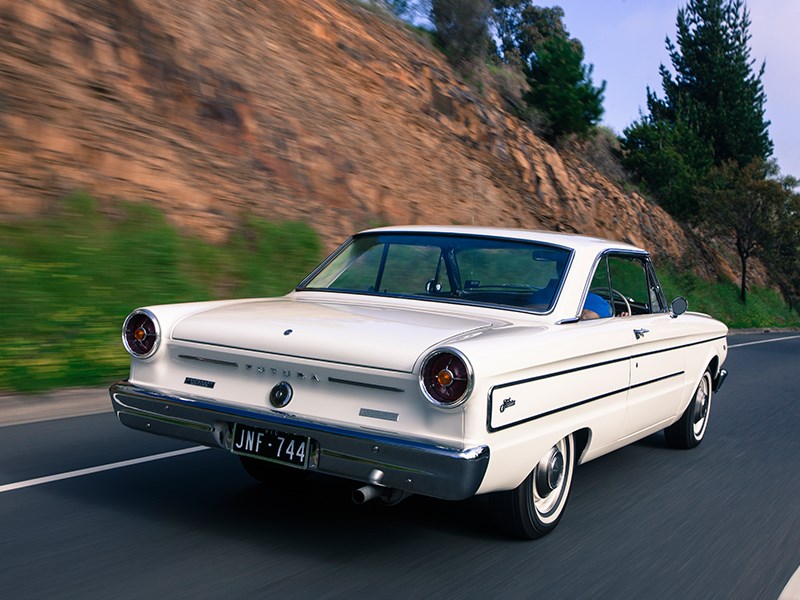 Ford's 'brave' decision to offer a two-door Hardtop was praised by enthusiasts who then lamented it's early demise
Ford XM-XP Hardtop
Ford never explained why it spent money adapting the US Falcon two-door to suit Australia, all the while knowing its 'sporty' Hardtop would be slower than the sedan.
The American version came with an optional V8 engine but Ford wasn't going to get away with that in the ultra-conservative Aussie car market. Undaunted it went ahead anyway and announced a Hardtop to lead the XM range.
Most of the extra weight was devoted to body strengthening, ensuring the pillarless cars went most of the way towards matching their sedan counterparts in body rigidity.
| READ NEXT: FORD FALCON/FAIRMONT XK-XP - 2019 MARKET REVIEW
The big attraction of the Hardtop was windows that would wind down to door level, allowing unimpeded over-the-shoulder vision for drivers and plenty of fresh air.
Deluxe two-doors offered very basic equipment, with even the heater/demister costing extra. Dash padding, which was standard in the Futura, could be added to the Deluxe for £7 and seat belts were  optional as well. Metallic and two-tone paint combinations were available across the range.
The flashy Futura was most easily distinguished by its 'turbine' hub-caps and whitewall tyres. Extra body adornment, carpets and padded door trims helped justify its place as the most expensive Falcon derivative and these were indisputably a classy looking car,
Automatic transmission was optional with the 170 cubic-inch engine but mandatory if the Super Pursuit 200 was specified. A few 'Sprint' XM Hardtops with 4.2-litre V8s were built by Bill Warner's tuning shop in Sydney and sold semi-officially but that was the closest Ford came to offering a locally-made XM-XP V8.
| READ NEXT: 1966 FORD XP 'CUSTOM' PANELVAN - READER RIDE
Performance from a manual Deluxe with the 83kW engine will be slightly better than can be expected from either of the automatics. Tests found the manual Deluxe would manage 18.8 seconds for the 0-400 metre sprint while an auto took 20.0. Top speed of the bigger-engined automatic was 152km/h, against 145km/h for the 170 manual.
Two-door cars featured prominently in Ford's astonishing 70,000 mile 'Durability Run'. This perilous PR exercise, conducted shortly after the XP's release, saw five new Falcons including two Hardtops belted (literally)around Ford's You Yangs proving ground for 8 ½ days to forever banish doubts about the cars' reliability.
People buying XM-XP Hardtops in today's market will be confronted with a difficult decision – do you buy an original car or tip slightly more money into one that has been converted to V8 power?  Both have strong enthusiast following and equal chances of long-term survival. The V8 needs to have been properly engineered but with disc brakes and the right suspension they deliver an enjoyable ride.
VALUE RANGE XM-XP FUTURA:
FAIR: $16,500
GOOD: $30,000
EXCELLENT: $45,000
(Note: exceptional cars will demand more)
BUYER'S CHECKLIST
BODY & CHASSIS
Hardtops have become sufficiently valuable to justify the cost of proper body repairs, but be wary of older, poor-quality rust work. Look at the lower sections of mudguards – especially behind the rear wheel-arches – the sills, boot and cabin floors. Some rust repair panels including replacement floor-pans are locally available and parts common to US Falcons can be imported. Full sets of body rubbers cost around $1500 and good, second-hand mudguards have sold for around $400. New reproduction tail-lights are available but it can be cheaper to recolour faded lenses using a kit from the local spare parts place.
ENGINE & TRANSMISSION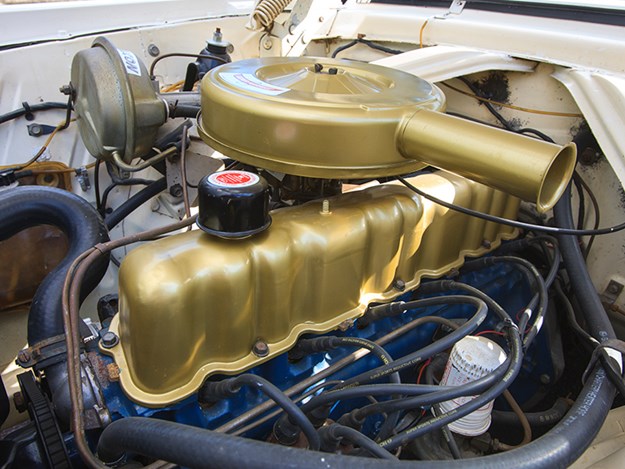 Virtually everything required to rebuild a six-cylinder Falcon motor is available and cheap. Look for blue exhaust smoke denoting piston ring or cylinder wall wear, listen for chattering tappets or timing chain rattles. Cars that have seen infrequent use may suffer coolant leaks and gurgling from a clogged radiator. Fitting a slightly larger carburettor in conjunction with exhaust extractors will deliver a lift in performance and also improve fuel economy. The two-speed transmission can be jerky on the 1-2 upchange but if the shift takes longer than a second or is accompanied by vibration there are transmission problems. Upgrading to a later three-speed auto is less expensive than fixing the two-speed.
SUSPENSION & BRAKES
XM-XP suspensions are basic and parts remain available. If the front coils have drooped far enough for tyres to foul the wheel-arches they need to be replaced or upgraded. Creaking at low speeds indicates worn ball-joints which cost about $55 each. Falcon steering, even when in excellent condition, may feel imprecise and not much can be done to improve feel except fit wider, lower-profile rubber. Rear spring leaves flatten and also suffer cracking so be wary of cars that droop at the rear. Replacement brake drums cost $160-180 each but front disc conversions using later-model Falcon parts are also worth considering.
INTERIOR & ELECTRICAL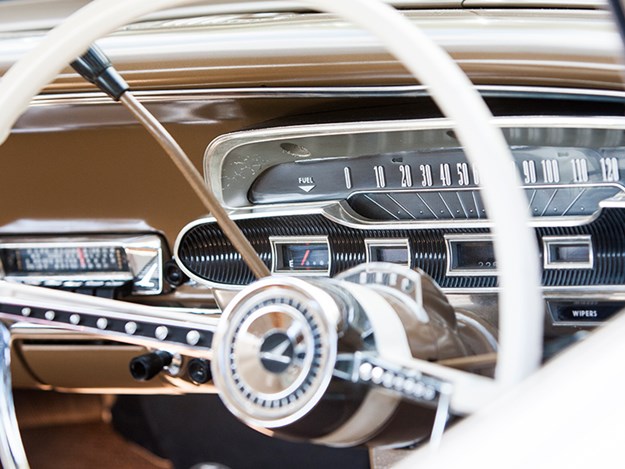 Kits of seat trim are available at around $1500. So are replacement door trims, carpets and hood-lining. Rubber kits, dash knobs, brand new door handles, window winders and horn rings are available from suppliers of reproduction parts. Doors will drop as the hinges wear. Also make sure that rear window winders haven't seized due to limited use. Late XPs came with an alternator and owners recommend upgrading rather than rebuilding the original generator.
Ford XM-XP specs 
NUMBERS BUILT: 4000 (XM) 7000 (XP) (approx)
BODY STYLE: all steel, integrated body/chassis two-door hardtop
ENGINE: 2781cc or 3285cc in-line six-cylinder with overhead valves and downdraft carburettor
POWER & TORQUE: 90kW @ 4400rpm, 251Nm @ 2400rpm
(200 Super Pursuit)
PERFORMANCE:0-96km/h 16.1 seconds
0-400 metres 20.0 seconds (200 two-speed)
TRANSMISSION:
three-speed manual, two or three-speed automatic
Unique Cars magazine Value Guides
Sell your car for free right here
Unique Cars magazine Value Guides
Sell your car for free right here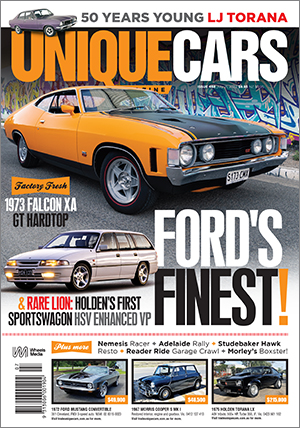 SUBSCRIBE TO UNIQUE CARS MAGAZINE
Get your monthly fix of news, reviews and stories on the greatest cars and minds in the automotive world.
Subscribe