Holden Astra Turbo: Buying used
---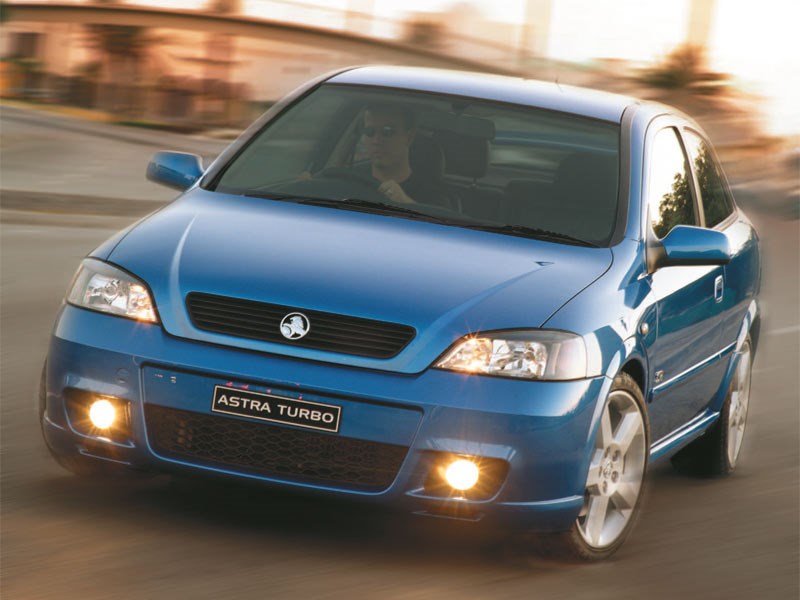 Holden Astra Turbo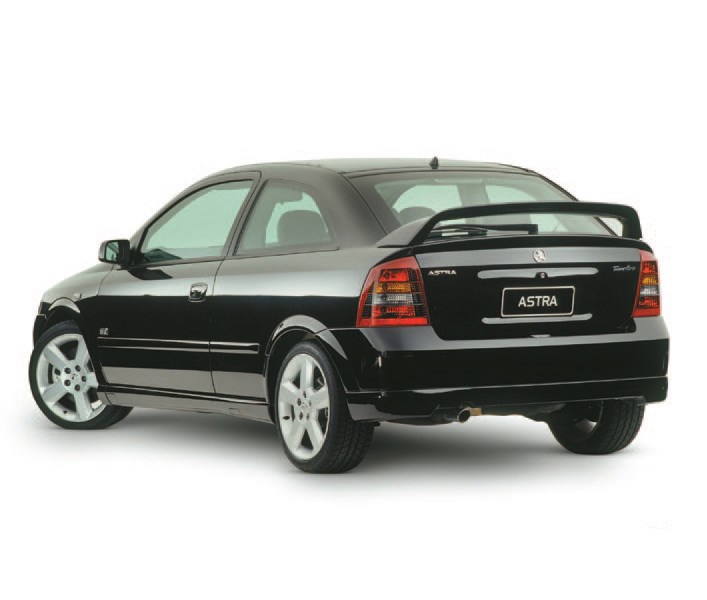 Holden Astra Turbo

Holden's Turbo Astra took the fight to Ford in the small car market
Holden Astra Turbo
HISTORY
The TS Astra SRi Turbo, launched in May 2003, barely a year before the AH Astra arrived, was priced within $10 of the Focus ST170. On sale for just 14 months, it marked another exciting round of the Holden versus Ford performance battle raging at that time.
Though smaller in every dimension bar width, the Astra was slightly heavier. The five-speed manual was one gear short of ideal, but with 147kW/250Nm, both of which arrived at lower revs than the less powerful Focus, it delivered superior performance in every increment. The Astra emerged as the better car for local applications, but thirstier. The new 2.0-litre Ecotec turbo engine, bigger brakes, sportier suspension and 17-inch wheel and tyre package were a great combination.
The Turbo cabin, with its soft leather sports seats, thick leather-rimmed steering wheel and white-faced gauges was sportier than a humble Astra three-door had any right to be. And that's the rub. Holden had already positioned the three-door body as a sub-$20,000 Astra entry point. Add extra paint, a rear spoiler and a set of alloys to the poverty pack, as so many did, and the SRi Turbo's exclusivity vanished.
Although the later AH Astra SRi version was sportier to look at, it was also heavier, leaving the rare TS Astra SRi Turbo with a stealth blend of compact size and agility, practicality and  benchmark performance.
PRICES
Most examples have crossed the 100,000km point for a price range of $7-8000. Pay up to $9000 for the best and as little as $4500 for the big-distance examples as condition seems to vary more than most.

CHECKPOINTS
¦ Walk away from neglected examples with cracked or scuffed leather, worn or marked dash surfaces and sloppy controls, as the repair costs will never add up.
¦ Usually reliable exotic mechanicals are now a decade old and can reflect later, cash-strapped owners. Turbo engine needs correct oil – frequent stop-start driving will mean changes are required more often than specified intervals.
¦ KKK turbocharger should be reliable but dirty or incorrect oil can damage seals. This feeds oil into the combustion chambers and turbo pressure into areas where it shouldn't be. Blue or white exhaust smoke needs careful investigation.
¦ Bulging coolant hoses, water pump or radiator leaks at the seams can be signs unwanted compression is entering cooling system.
¦ All Astra timing belt intervals, where fitted for engines prior to MY07, were shortened from the more common 100,000km/five years. Correct timing belt records are essential to rule out  catastrophic engine damage.
¦ Rear suspension geometry can feather the tread of some tyres to create a bearing-type rumble. Check that it is the tyre, not the wheel bearings.
¦ Faulty coil packs and plugs are the usual cause for a misfire but on thrashed engines, this could indicate broken rings or valve problems. Compression test essential on a misfiring engine. Extra  heat can cause rocker cover and sump gaskets to weep oil.
¦ Cable gearshift should be slick and smooth. Abuse can stretch cables or damage gearbox internals so walk away if notchy or sloppy.
¦ Ageing cam or crankshaft angle sensors can cause intermittent starting problems and power loss.
*****
More reviews:
> Future classic: Astra TS turbo convertible 2003-04 review here
Search used:
>> Search for a used Holden here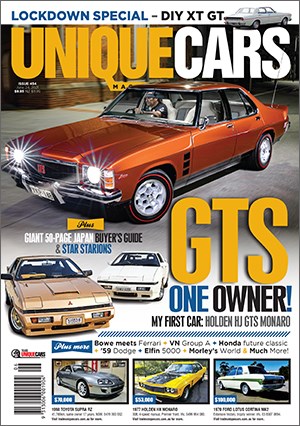 Subscribe to Unique Cars Magazine and save up to 42%
Australia's classic and muscle car bible. With stunning features, advice, market intelligence and hundreds of cars for sale.
Subscribe