Mercedes-Benz W124 Series (1986-97) Buyers Guide
---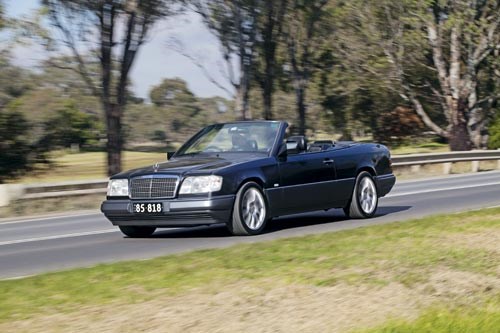 Mercedes-Benz W124 Series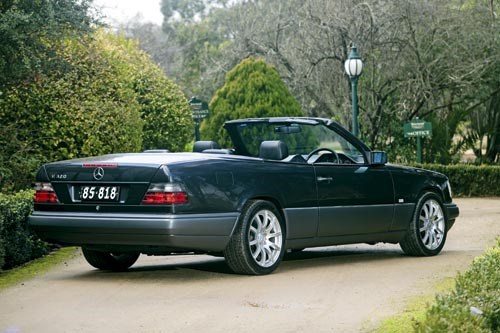 Mercedes-Benz W124 Series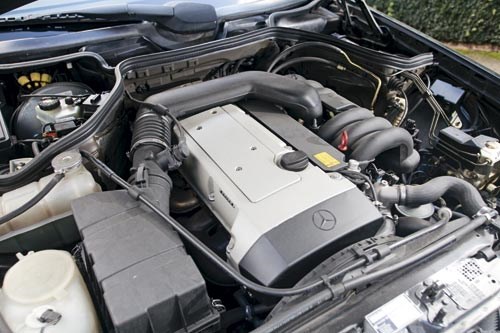 Mercedes-Benz W124 Series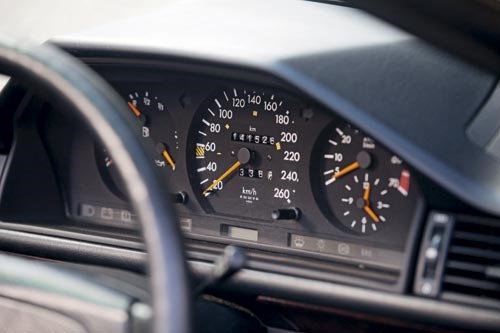 Mercedes-Benz W124 Series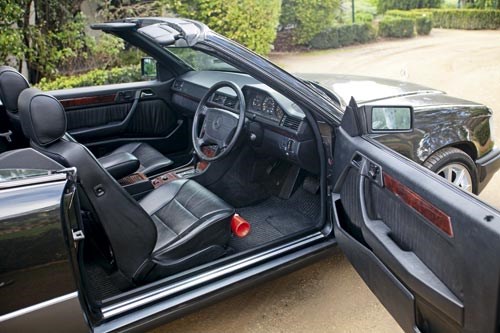 Mercedes-Benz W124 Series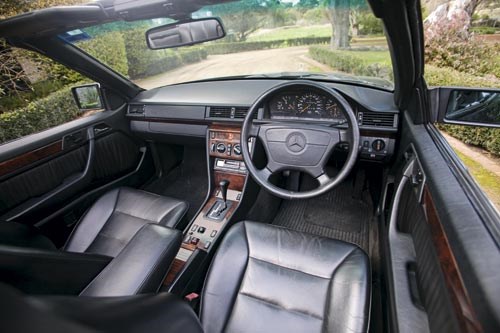 Mercedes-Benz W124 Series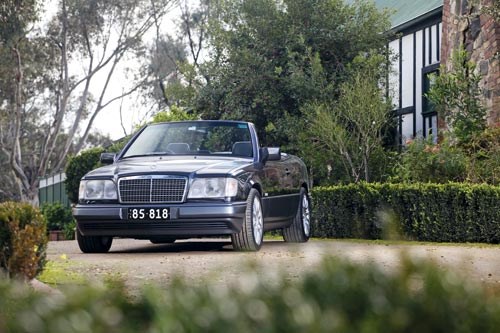 Mercedes-Benz W124 Series

Mercedes-Benz W124 : Bulletproof? Yep, mostly...
1986 - 1997 Mercedes-Benz W124 Series
The W124 Series was developed to fill a gap between Mercedes-Benz 'compact' cars that had flourished with minimal alteration since 1968, and the big, technically-complex S Class. Australia's first exposure to the new shape came in 1986 via the 230/300E sedans and a 300D diesel with only 80kW but plentiful torque.
The diesel entered the market at a value-priced $69,000 but soon surged beyond $80,000 due to exchange rate pressures. However, that jump was nothing when compared with the 'sticker shock' affecting high-end petrol versions.
The 300E was initially priced at less than $80,000 but came with a huge options list. Within two years the base car had soared to $107,000, including leather seat trim and standard ABS.
That prompted M-B to slot the less powerful but also less expensive 260E into a range that, by 1988, commenced with the insanely costly ($88,000) 230E.
The 300CE coupe (February '88) took the W124 into a new arena of the prestige market. Until that time, buyers of a sporty Benz had been forced to accept the short-wheelbase 560SL or spend $225,000 on a 560SEC coupe.  At $130,000, the 300CE packed its compact shape with features including ABS, a sunroof, power front seat adjustment and leather trim.
Whether you chose a four-door version, the TE station wagon that joined the range in 1989, or the elegant coupe, W124s offered aerodynamics bettered in their class only by Audi's 100. They were lighter than they looked, too, with the 300E pared down to a surprising 1450kg and the 300CE weighing 1560kg.
Safety was a major benefit as well. The German brand pioneered ABS braking and it was installed on all but the earliest 230E models. From February '93, a driver's side airbag became standard on 320E models and the 300D.
Looking for improved performance without increasing engine capacity led M-B to launch a 24-valve, M104 version of the 3.0-litre straight six in 1990. The extra breathing and variable valve timing lifted power to 167kW at a rowdy 6400rpm and significantly improved torque delivery at mid-to-high rpm.
There was also a new five-speed automatic transmission that allowed use of a lower final-drive ratio.
Mercedes' next move was to increase the capacity of its in-line six to 3.2 litres and fit the enlarged engine - which developed slightly less power than the 24V - to the last of its W124 range.
Overseas markets had received Cabriolet versions of the 300CE but Australia had to wait until 1993 for the very brief appearance of a 3.2-litre coupe and cabrio. These - and a 320E four-door - sold here for only six months during 1993.
From 1993 the range expanded to include 2.2- and 2.8-litre versions. An E220 sedan and wagon cut entry costs to a more reasonable level but the Coupes and Cabriolets attracted much more interest than the costly 3.2-litre E320 equivalents.
The E280 was available as a sedan or wagon, but the wagon and very scarce E300 diesel remained available only until 1994. Revamped versions of the E320 sedan were last built in 1995.
ON THE ROAD
Although the four-cylinder 230E offers decent performance, six-cylinder sedans are no more expensive and deliver a significant edge in acceleration and driveability.
Versions with the 24V engine are a revelation and require more than a routine five-minute test drive to appreciate. These engines must be worked to deliver their best and puttering at suburban speeds won't give you an indication of its potential.
The new transmission - with four usable ratios plus an 'overdrive' fifth - was easier to use than preceding Benz autos. Kickdown should deliver an instant surge or you can flick the shifter sideways to sport mode and change manually to achieve the same result.
In road tests it was able to register 8.6 seconds for the 0-100km/h dash and did not run out of puff until showing a very illegal 245km/h on the speedo. Fuel consumption for the 24-valve car averaged a reasonable 12L/100km and light-throttle cruising can drop that below 10L/100km.
Handling isn't sporty but the mid-size Benz rides well, even on rough surfaces, and the power steering should deliver excellent feel. The steering wheel is a little large for the size of the car but most drivers should be comfortable sitting behind it.
A car that bounces over moderate bumps and has free-play at the steering wheel is due for some costly suspension work. All-wheel disc brakes with ABS are well up to the task of stopping a W124 but make sure that the anti-lock system hasn't succumbed to old age.
Sitting up front in a coupe is a sumptuous experience and even those confined to the tailored rear seats don't suffer from more than moderate cramping. The pillarless profile and big rear windows ensure outstanding all-'round vision and the boot is capacious for a car of the 300CE's size.
The leather seats may feel less comforting than those in other luxury cars but Benz maintained that their firmer seats were designed to combat fatigue on long-distance drives. Avoid cars with cracked leather and make sure that the seat adjusters still work.
Although not the prettiest car, the W124 wagon will carry an amazing amount of cargo or seven people. Check that the 'hideaway' rear seat is easy to operate.
Never buy a Mercedes-Benz without a comprehensive and current service history and invoices that show which invariably-expensive components have recently been replaced or need attention.
A car that's been driven less than 200,000km and properly serviced should be no dearer to run than lesser brands.
BUYING
Build quality and sympathetic original owners have contributed to high W124 survival rates but the majority are still ridiculously cheap.
Well-preserved four- and six-cylinder sedans from the 1980s rarely exceed $10,000, with a lot of usable cars at $4000-7000. These may have faded paint and worn seats but need minimal mechanical work. Diesels and the scarce 300TE wagon cost only slightly more than petrol-fed sedans.
Moving into the two-door market, prices do increase but only marginally. Early 300CEs with 12-valve engines and documented history rarely fetch more than $15,000 and most will be below $10,000. The 24V cars are more difficult to find and very good ones normally cost $18-20,000.
That leaves only the scarce 320CE Cabriolet, as illustrated by our immaculate feature car. It is an Australian-delivery model - one of about 30 imported in 1993 - and cars of this quality are rarely found for less than $25,000.
BUYER'S CHECKLIST
Body & Chassis
Benz bodies are well-protected against rust but those that have been poorly rust-proofed following panel repairs or neglected can be costly to fix. Most significant will be rot around the rear sub-frame mounts which must be checked on a hoist. More obvious will be wheel arches and sills that have been filled, bubbles around the windscreen and sunroof aperture, rusty tailgates on station wagons and the sedan boot lip. Ensure that the electric top on Cabriolets operates without shuddering and that it can be secured to the windscreen without excessive force. Body panels are available new or second-hand and even something like a replacement grille costs less than $500.
Engine & Transmission
These engines can cover more than 300,000 kilometres before needing significant work but a full rebuild can easily exceed the value of a low-cost car. Exhaust smoke at start-up is likely due to worn valve stem seals but a constant stream of blue means serious internal wear. Overheating is a known problem, especially if the radiator is clogged and the clutch-activated fan isn't working properly. The fan should rotate quickly when the system is hot and stop within one revolution once the engine has been switched off. Check for contaminated oil and coolant which can entail cylinder head replacement to fix. Oil leaks from the rear of the rocker cover and timing case aren't a major problem.
Suspension & Brakes
Excessive body roll is due to weakened coil springs, worn shock absorbers or both. Look for cars with sagging suspension. Rear sub-frame mountings that are worn will allow the wheels to deflect rearwards under hard acceleration - have an assistant watch for wheel movement as you accelerate the car from rest. Edge-worn tyres front or rear indicate component wear. Test, on an empty road, that ABS-equipped cars stop straight and without locking any of the wheels.
Interior & Electrics
Air-conditioning problems in these cars are very costly to fix so make sure that air is flowing from all vents and feels cold. Feel around the footwells for dampness from a leaking evaporator. Check seats to ensure the adjusters aren't jammed. Look at the hood lining in cars with a sunroof for signs of water leaking through tired seals. If the sunroof doesn't slide easily, the channels may be warped or cracked. Check electric windows operate without shuddering and that the stereo speakers' paper cones haven't disintegrated.
SPECIFICATIONS
Mercedes-Benz W124 Series (1986-97)
NUMBER BUILT: 2.58m (inc. 33,952 Cabriolets)
BODY: all-steel, integrated body/chassis 4-door sedan, 2-door coupe & cabriolet, 5-door station wagon
ENGINE: 2.3-litre 4cyl, OHC, 8v; 2.6-, 3.0- and 3.2-litre 6cyl, OHC, 12 or 24v
POWER:  167kW @ 6400rpm*
TORQUE:  273Nm @ 4600rpm*
GEARBOX:  4- or 5-speed automatic
SUSPENSION:  independent with struts, coil springs and anti-roll bar (f); independent with multi-link location, coil springs and anti-roll bar (r)
BRAKES:  discs, power-assisted, most with ABS
TYRES:  195/65VR15 radial
PERFORMANCE:  0-100km/h - 8.6sec, 0-400m - 16.3sec*
PRICE RANGE:  $1500-30,000
CONTACT:  Mercedes-Benz Clubs http://w124-zone.com
*300CE 24V
Unique Cars magazine Value Guides
Sell your car for free right here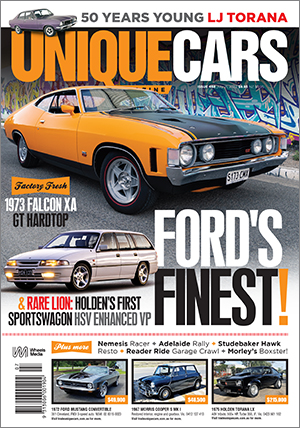 SUBSCRIBE TO UNIQUE CARS MAGAZINE
Get your monthly fix of news, reviews and stories on the greatest cars and minds in the automotive world.
Subscribe