Volkswagen Beetle Buyers Guide
---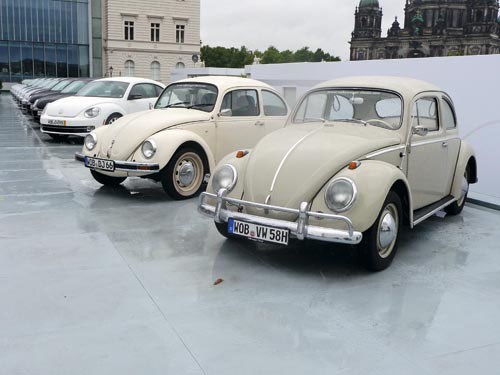 VW Beetle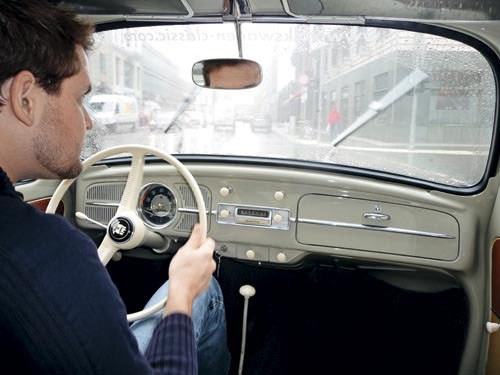 VW Beetle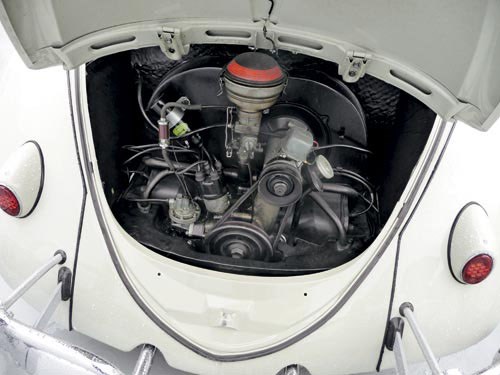 VW Beetle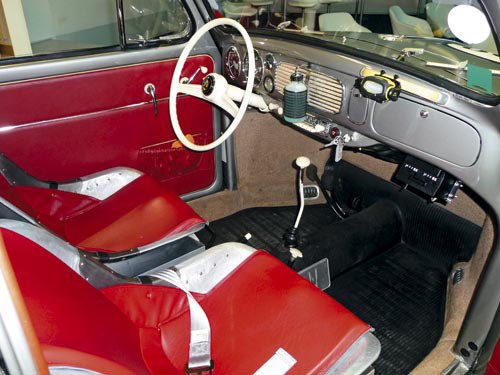 VW Beetle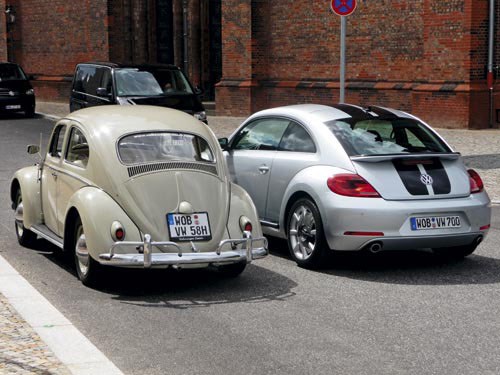 VW Beetle

Old Beetles - are they what they're cracked up to be? Join us for a quick drive to find out...
Volkswagen Beetle
They reckon there's no such thing as a time machine. They're wrong, because I've just been in one. As part of the global launch of the new Volkswagen Beetle, the nice blokes from Wolfsburg also trotted out some of their precious museum cars for us to look at and drool over. And drive.
And not on some isolated test track with a dude walking in front with a red flag, either - we're talking downtown Berlin. Thing is, I've owned old air-cooled Beetles before but they've always been four-times-round-the-clock dungers held together with tie-wire and optimism (much the same as Ponch's 1300, really). The fact that they still worked at all is testament to the original engineering, but a glimpse back into the way things were in the '50s? Er, not really.
So imagine, in 2011, walking up to a mint 1958 Export model Beetle with the key in your paw. Magic. Grab the door handle (Crikey! It still has a working spring, all mine had busted springs), open the door, and grab a big lungful of 1958. Yep, old Beetles always smell like old Beetles. It's a mix of PVC vinyl and rubber flooring (I think) and it's truly intoxicating. Left-hand drive is unfamiliar, but feeling the big, softly sprung seat give under me as I sit down is not. Mother, I'm home. The odo shows just over 50,000 kilometres.
The key slots into the ignition barrel and feels like it'll stay there (you could start my cars with a Paddle Pop stick, so worn was the mechanism). The engine cranks with the characteristic six-volt asthma-gasp but fires quickly into the bouncing rhythm we air-coolie nuts know so well. A quick jab on the throttle reveals the engine is fit and sharply tuned but, lord, it's noisy. I'd forgotten how much racket something that has just 40hp can make.
The spindly gearstick slots easily into first and the clutch starts to take up. But what's that vibration? I'm not sure, but I'm certain the shudder through the car as I take off shouldn't be there. If I were a betting man I'd say there's either a hot spot on the flywheel or the gearbox mounts are stuffed. But it doesn't really matter because once rolling at even walking pace, the trembles go away. In any case, it's the only flaw in the entire vehicle.
From there, all those original Beetle attributes surface. The engine is flexible down low yet still needs a rev (relatively speaking, of course) to unleash the majority of those 40 rampaging neddies. And while it's still noisy on the move, it's surprisingly smooth, although not that silky `is-it-running?' smooth of more modern stuff.
The gears slot home neatly and there's a springy, but never-stiff action to it all. And the steering! Man, you forget how direct these things were! The smallest twitch on the old Bakelite wheel has the '58 zooming off on a tangent. The performance of the all-drum brakes, meanwhile, is firmly rooted in the past. They don't pull to either side or cause a shudder but they're feeble to say the least. You can stand on the picks but it'd take a very heavy foot to lock-up the front cross-lies on a dry road. In rain-soaked Berlin, it's a different matter…
The second Beetle parked here is from 2003. Which means it's from the last batch ever made (in Mexico, actually). Its interior is a cross between a Superbug S and whatever VW was doing in the 1990s, with coarse-grained plastics and a truly awful steering wheel. And despite being a 2003 car, it has a flat dash and windscreen rather than the curved Superbug L jobs.
It has a torsion bar front end rather than the Superbug's MacPherson strut set-up but it gets semi-trailing links at the rear instead of swing-axles. Steering is via a box (rack 'n' pinion was only on 1975 Superbugs).
The biggest advance is fuel-injection, pioneered on US-spec Beetles years ago as a response to California smog laws. And being a South American model, it's designed to run on ethanol. Injection means the engine fires on the key without any throttle pumping or second-chance antics.
It also feels smoother than any other air-coolie I've sampled and has noticeably more grunt than my own carburetted 1600 twin-port Superbug. It rides well and feels tight, but how old-fashioned it must have been to drive compared with other 2003 cars. Golf GTI anybody?
But that is the reality of the Beetle: it hung on decades longer than anybody would have predicted back in the 1930s, not because it was hip or chic or trendy, but because it continued to do the job.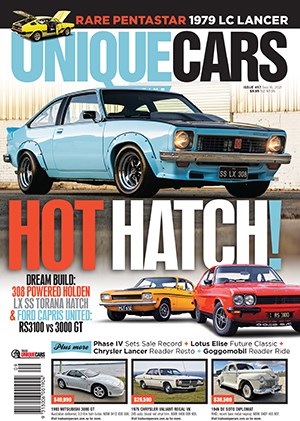 Subscribe to Unique Cars Magazine and save up to 42%
Australia's classic and muscle car bible. With stunning features, advice, market intelligence and hundreds of cars for sale.
Subscribe