MG Midget (1961-79): Buyer's guide
---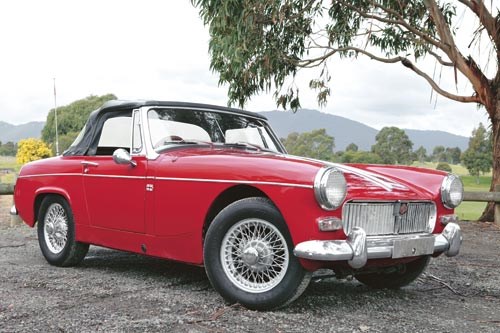 Buyer's guide: MG Midget (1961-79)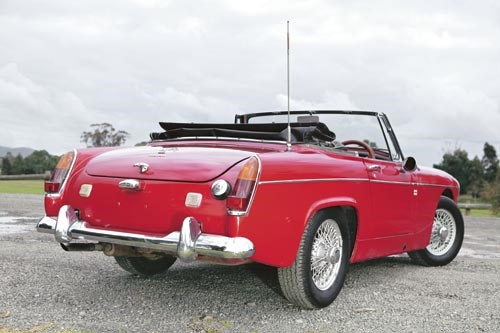 Buyer's guide: MG Midget (1961-79)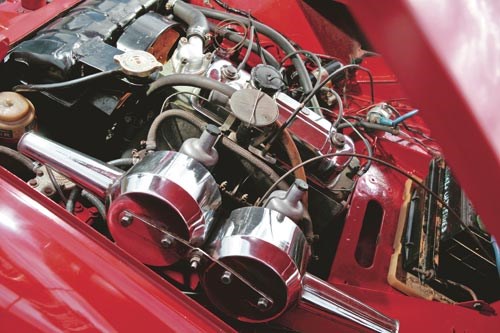 Buyer's guide: MG Midget (1961-79)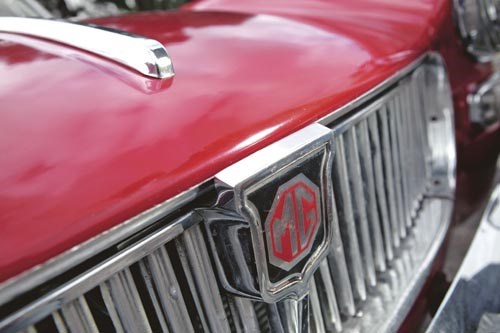 Buyer's guide: MG Midget (1961-79)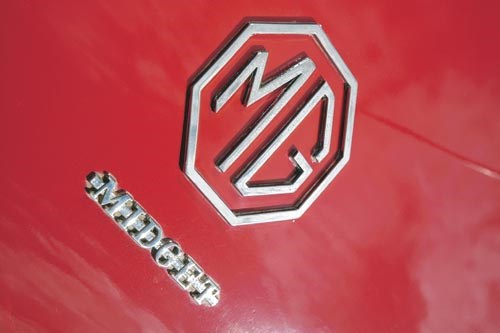 Buyer's guide: MG Midget (1961-79)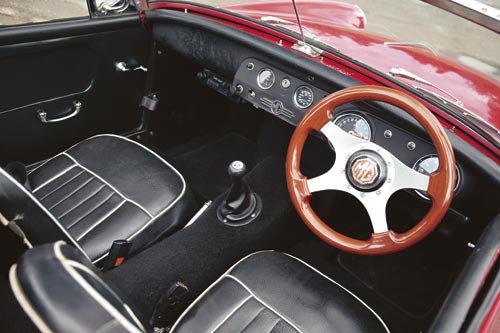 Buyer's guide: MG Midget (1961-79)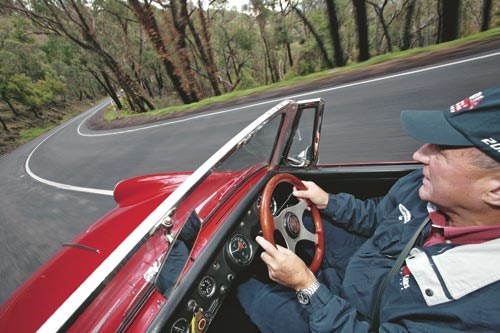 Buyer's guide: MG Midget (1961-79)

What this perennial favourite lacks in power it more than makes up for in the looks and affordability departments
MG Midget (1961-79) 
Had there been a 'World Championship of Badge Engineering' award, the now-defunct British Motor Corporation (BMC) would have won it at a trot.
Designing one car and selling it in several different guises and trim levels was a BMC forte and not even the front-line MG brand was immune.
BMC's Sprite sports car was badged from inception as an Austin-Healey but second-generation Sprites shared all but their grille and badgework with an MG that revived the pre-WWII 'Midget' designation.
Australia until 1967 saw only the Sprite version, but once BMC's association with the Healey family was terminated, Midget badging and the octagonal MG symbol replaced the 'Sprite' nameplate.
A vertically-barred chrome grille was installed in place of the cross-hatched Sprite item and wire-spoke wheels were standard. Earlier, UK-build Midgets were available with disc or wire wheels but all-drum brakes had been replaced in late-1963 by a front disc/rear drum arrangement.
Australian-delivered Midgets used BMC's willing and easily-tuned 1275cc engine with twin carburettors and 48kW developed at 6000rpm. Top speed was generally acknowledged to be around 150km/h, however a 'black grille' 1970 car with 3.9:1 final drive gearing was urged by Modern Motor to a heady 163km/h.
Early hoods were fiddly and frustrating, then in 1966 came the move to a 'single-handed' hood which allowed the top to be raised and locked in place by one person without leaving the car.
A revamp during 1970 brought a new colour range, the black plastic grille and improved interior. Local assembly ended in 1972 and the Midget was withdrawn from Australian sale soon after.
UK production at around the same time underwent a stylistic and cultural shift. Firstly the body was altered to incorporate rounded wheel arches, before reverting less than two years later to the original shape. In late-1974 came replacement of the long-serving A Series engine with a 1.5-litre unit that was thereafter shared with the Midget's deadly rival – the Triumph Spitfire.
Compliance with US 'Federal' bumper height rules required rubber buffers front and rear and the entire body raised by 90mm. Revised bumper mounts and the huge bumpers themselves added 75kg to the weight of a car that had also lost 7kW of power to emission control measures. Midget sales continued until 1979, by which time almost 225,000 of all types had been made.
ON THE ROAD
Providing the top is kept stowed behind the seats, access to the cramped-looking cockpit is relatively easy. Once inside, the big, wire-sprung wheel fitted as standard sits closer than many will enjoy and rearward seat adjustment is limited.
Driving a Midget in wet weather requires significant faith in your psychic ability; restricted rear vision with the top in place and pathetic demisting make lane-changing a risky procedure. If the car you're buying is for everyday use, it makes sense to hunt down a hardtop-equipped example and add a left-hand door mirror.
Even in standard form, the BMC engine is happy to pull 6000rpm between gearchanges and haul the Sprite from a standstill to 96km/h in a respectable 13.2secs. Extracting more power is simple and relatively inexpensive as many mechanical components are shared with the Mini Cooper S. With a burden of only 730kg before the addition of passengers and luggage, the unassisted brakes deal easily with their task.
The four-speed transmission fitted to 1.3-litre cars lacks first gear synchromesh but this won't worry most drivers as the engine will slog from very low speeds in second. Once the gearbox oil warms, shifts should be crisp and crunch-free.
Reverse can be a bugger to engage when the car is cold and even selecting first can be difficult without pulling the lever back into second before attacking the lower slot.
Handling is safe even for novice drivers with mild understeer dominant and gentle oversteer available if you lift off mid-bend. The cart-sprung rear-end doesn't take kindly to rougher roads and ground clearance with a couple of people aboard is marginal. The structure, however, is remarkably tough and Midgets enjoyed a brief but reasonably successful rally career in the early-1960s; recording class wins in several events including the Monte Carlo rally.
Fuel economy is pretty damn ordinary for a car of the Midget's weight. Local tests typically returned average consumption of 10-11L/100km, while the gentle folk who conducted road tests for the UK's Motor urged 8.8L/100km from an early 1.1-litre car. The tank holds just 28 litres, so avoid cross-country blasts in the hours when rural servos are shut.
Fittings and comforts are adequate for a car of this age and price bracket. A speedo, tachometer, temperature and fuel gauges provide basic information while a rudimentary heater/demister was a requirement on Australian cars.
Boot space is, as expected for a car of this size, minimal and bags need to be carefully selected so they slot into the space not occupied by the spare wheel.
BUYER'S CHECKLIST
Body & Chassis
Rust attacks Midgets superficially and structurally so beware the car with shiny new paint that may be concealing 'quickie' repairs. Wheel arches, lower rear mudguards and around the fuel filler cap are common locations for rot, even in well-maintained cars. Look also at the battery shelf behind the engine and under the spare wheel. Get the car onto a hoist or heavy-duty jack and examine the inner sills, rear spring attachment points, cabin floors and firewall. Check for cracking around the windscreen attachment points, drooping doors and loose bumpers. Repair sections, new panels and even complete replacement body shells are available but major structural repairs will easily overcapitalise a car that should have been left to die. The exhaust is low-slung and prone to damage.
Engine & Transmission
These are tough little engines and will soldier on while displaying a myriad of problems. Oil leaks are commonplace and some will puff smoke from the exhaust under acceleration. However, a constant haze of burned oil means an engine overhaul is imminent. Overheating needs to be checked, but don't rely on the gauge. Allow the car to idle for a few minutes after being driven then switch off the engine and listen for hissing and bubbling from the radiator. Also check the dipstick for signs of water contaminating the oil. Engines that have been adapted to unleaded fuel will save money as they won't require lead-replacement additives. Synchromesh on second gear is frequently worn and crunches when downshifting are common. The same reaction when selecting the higher gears signifies more serious problems.
Suspension & Brakes
The Midget suspension is tough, simple and reasonably cheap to maintain. The old-style lever-action shock absorbers can be reconditioned or even replaced with new items but Russell Cox recommends converting the suspension to accommodate telescopic shocks.
Rear wheel cylinders leak and affect brake performance but again repairs are simple and inexpensive. Worn splines inside the hubs of knock-on wheels manifest in clunking when accelerating or under brakes. Drive forward with someone watching from side-on to check if the wheel is slipping on its hub. New wire wheels cost $500 each, with hubs at less than $200 plus fitting.
Electrics & Interior
Electrics are Lucas so make sure lights, horn, wipers, heater and gauges operate as they should. Wet or mouldy carpets indicate dampness beneath and potential floor corrosion. Seat adjusters can be jammed and make sure the seat belts aren't frayed or damaged. Top should operate smoothly without catching or twisting. Holes in material and yellowed window vinyl are common faults but new roof covers are available at around $500.
SPECIFICATIONS
MG Midget, 1961-79
Production: 224,363
BODY: all-steel, integrated body/chassis, two-door roadster
ENGINE: 1.1, 1.3 or 1.5-litre in-line four-cylinder with overhead valves and dual semi-downdraft carburettors
POWER & TORQUE: 48kW @ 6000rpm/ 98Nm @ 3000rpm (1968 model 1.3-litre)
PERFORMANCE: 0-96km/h – 13.2secs. 0-400m – 19.1secs ('68 model 1.3-litre)
TRANSMISSION: four-speed manual
SUSPENSION: Front – independent with upper and lower wishbones, coil springs, lever-action shock absorbers and anti-roll bar. Rear – semi-elliptic springs with lever-action shock absorbers
BRAKES: disc front/drum rear
TYRES: 145SR13 radial
CONTACT: MG Car Clubs in all states.
Website: www.mgcc.com.au
Unique Cars magazine Value Guides
Sell your car for free right here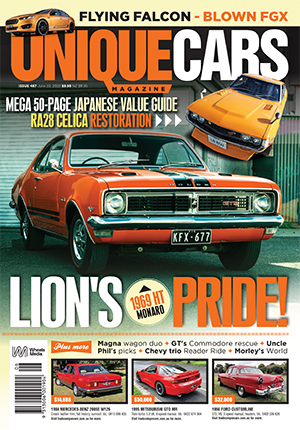 SUBSCRIBE TO UNIQUE CARS MAGAZINE
Get your monthly fix of news, reviews and stories on the greatest cars and minds in the automotive world.
Subscribe