1989 VN Calais dampers - Our Shed
---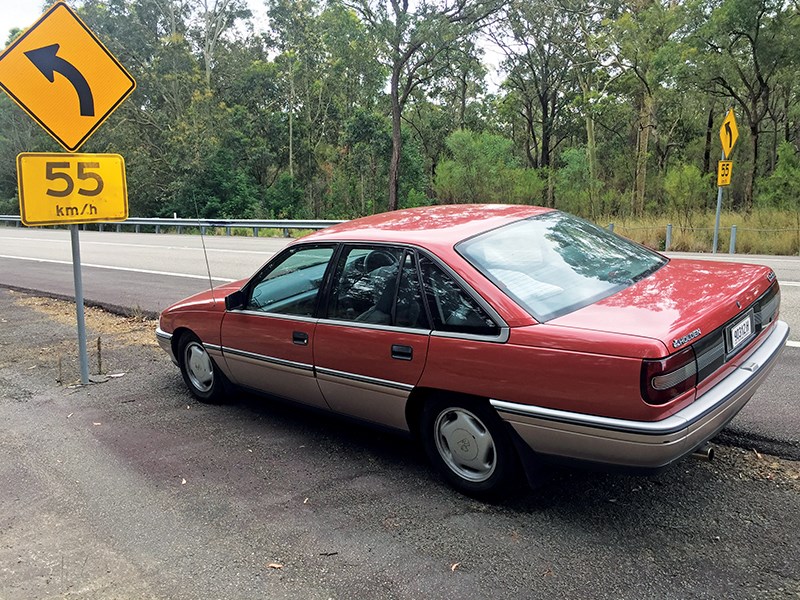 After considering the compromised corner-carving of his 1989 VN Holden Calais V8, GT does the dampers
Not too long ago, I was sooking about fuel surge in my 1989 Holden Calais V8. I was garaging the car with an almost empty tank so the fuel wouldn't go stale so my irregular but… umm… spirited driving was causing the engine to stutter.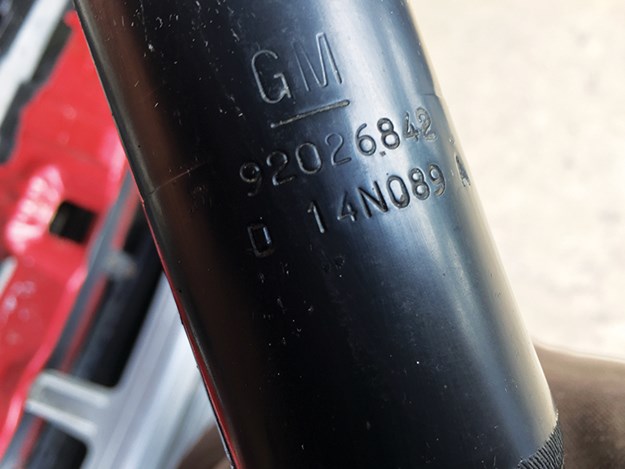 14NO89… November 1989 was a fair while ago so no wonder my Calais's shockies felt a little shitty
During those brisk Sunday cruises, I'd noticed my Calais's dampers were a bit wobbly, too. My Calais has the optional factory-fitted sports/police suspension (identified by the Holden option code FE2) and I knew the dampers were likely to be the originals. Being 32 years old, I wasn't surprised that they'd lost their mojo.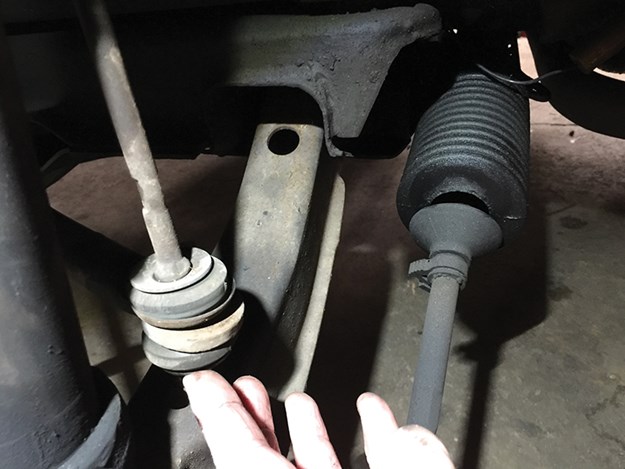 Yes, that's a horrible hole in the steering rack boot. And those sway-bar link bushes look way past their best! I replaced all
Actually, I knew the dampers were… well… stuffed several years ago, soon after I'd bought the car and driven it home from Melbourne. Back then, I drove my new-to-me Calais V8 on a road trip to the NSW rural centres of Bathurst and Dubbo to film a couple of Classic Car Hunter videos for Street Machine magazine. I'd only owned the car a few weeks prior to that trek, so with little more than smooth freeways as experience, I wasn't yet aware of the crappy dampers. But my 1500km in-a-weekend trek on central western NSW's patchy back roads revealed their poor condition; although feeling fine around town, the dampers lost control – thooonk - of the wheels/suspension on the bigger, faster bumps of rural roads.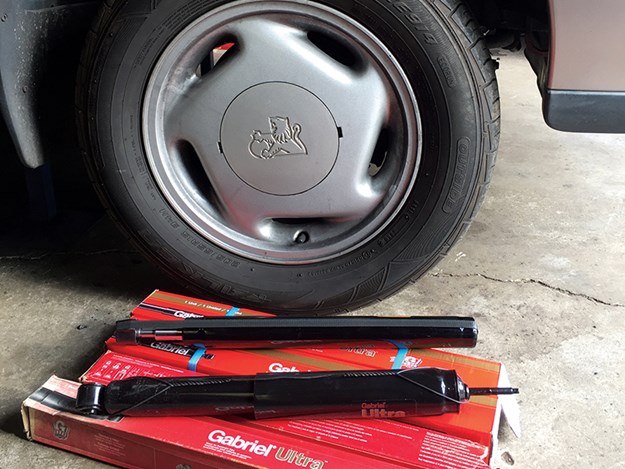 I would have loved to have installed Bilstein or Koni dampers, but these mid-spec Gabriels should be okay. Fingers crossed!
After that journey, the car spent 18 months in storage so the crook dampers weren't an issue. After another two years of a locked-down world, I was looking forward to regular road use again… and my Calais needed – and deserved! - new dampers.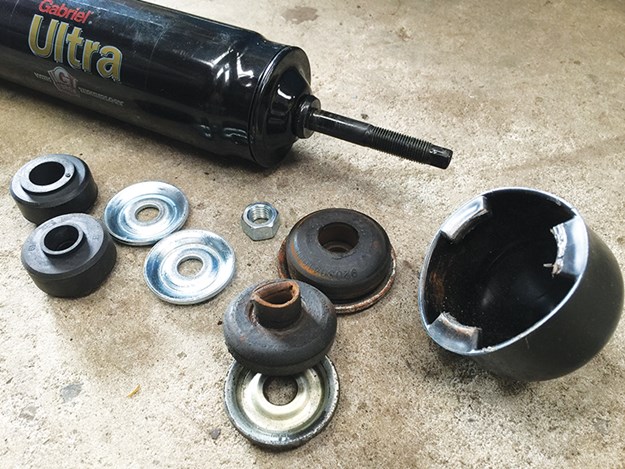 The rear dampers' original bushes are soft to transmit less noise into the cabin. I re-used them as even when I'm driving spiritedly, I don't want to hear road rumble
I wasn't chasing the ultimate handling/road holding of top-quality (and expensive!) Bilstein or Koni dampers so I bought a set of mid-price Gabriel gas dampers and got to work.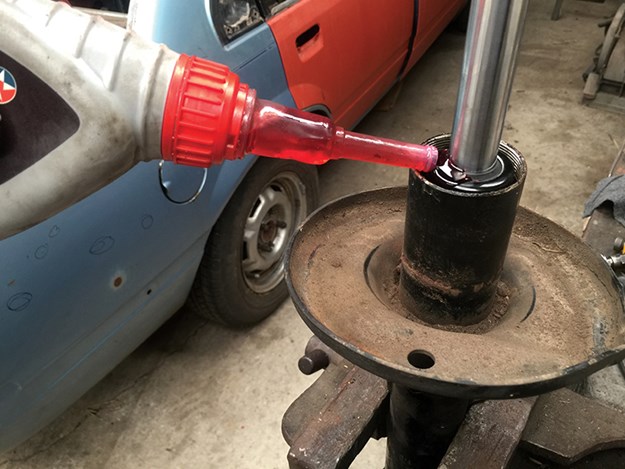 A trick I've learned is to pour-in trans fluid; it transfers heat from the strut insert to the body of the struts, which helps keep things cool in harsh conditions
The rear dampers of a Commodore/Calais are easy to replace; it's a job that can be done without even removing the rear wheels. The nuts holding the tops of the dampers are in the boot and the lower mounts are – of course – on the rear axle. I decided to retain and re-use the Calais's original rubber top bushes as they are larger and softer than the new ones; I figured they would transmit less buzz (what engineers call NVH: noise, vibration, harshness) to the cabin.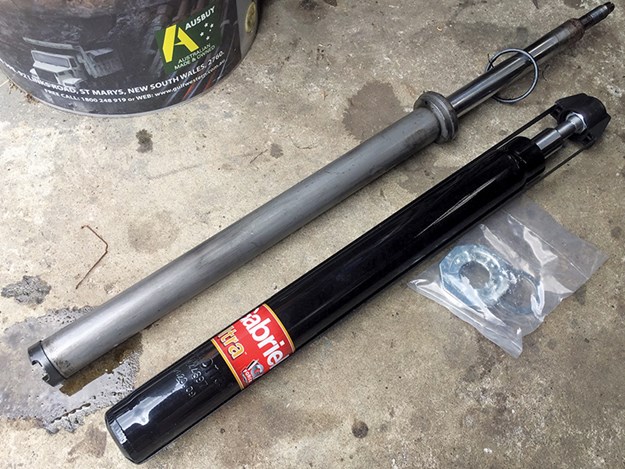 Out with the old and in with the new
The front required the struts to be removed from the car, disassembled and the new inserts fitted into the Calais's strut housings. It's not technically difficult, however the struts weigh a bit and spring compressors are required which means it's not quite a beginner DIY task. I've replaced a few sets over the years, have the required equipment and experience so had the confidence to again do this job at home.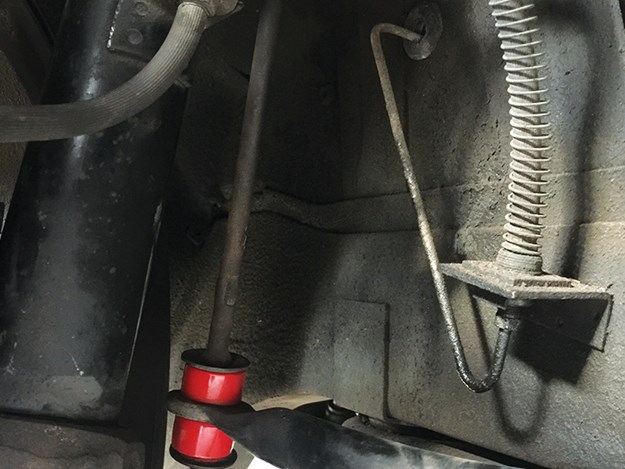 Neslted back in place and ready for work
While I was working under my car, I noticed the sway-bar link bushes (front and rear) had deteriorated and one steering rack boot had a hole in it. So, for another $40-ish and a half-hour's effort, I replaced those worn and damaged components.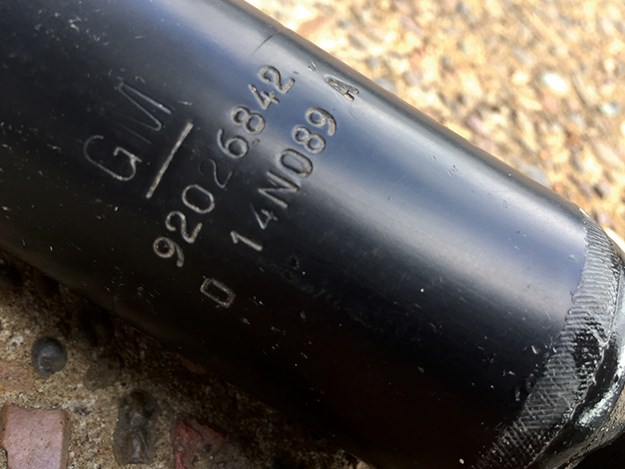 The original iron lion spec unit from 32 years ago
With fresh dampers and sway-bar bushes under my V8 Calais, I'm looking forward to again tackling the twisties on sunny Sunday mornings. 
From Unique Cars #462, March 2022
Unique Cars magazine Value Guides
Sell your car for free right here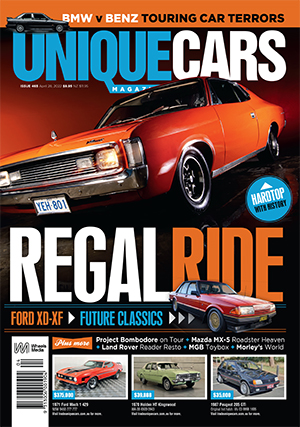 SUBSCRIBE TO UNIQUE CARS MAGAZINE
Get your monthly fix of news, reviews and stories on the greatest cars and minds in the automotive world.
Subscribe