1979 VB Commodore aircon - Our Shed
---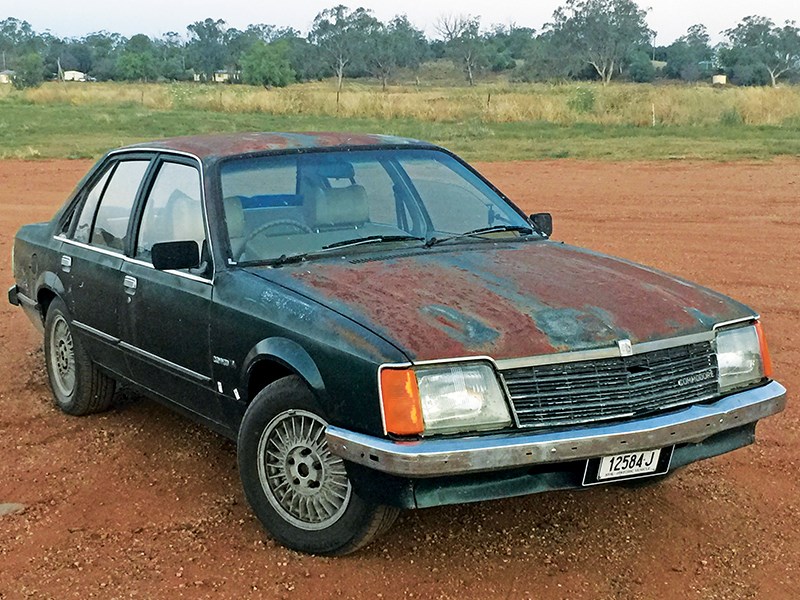 Too hot to cruise? Not for Glenn Torrens. Now he has icy-cold air-conditioning cooling his farm-find 1979 V8 Commodore
Having air-conditioning in an older or classic car is great. I put plenty of effort – and dollars – into rebuilding the air-con in my (now-sold) brown 1979 VB Holden Commodore wagon. My 1980s Mazda MX-5, Holden Calais and Mitsubishi Pajeros (new and sold!), all have working air-con, too.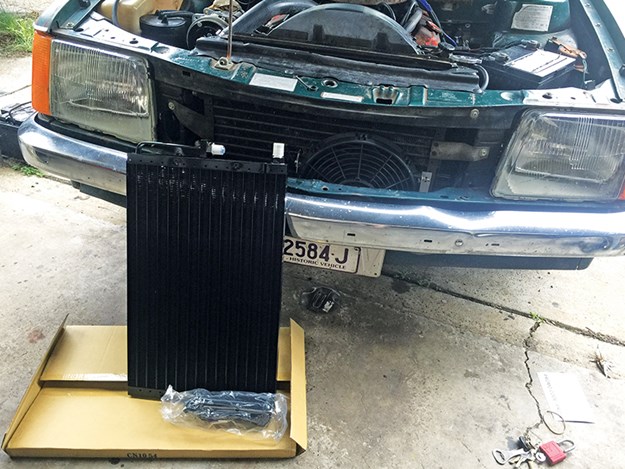 I test-fitted the electric assist fan and pre-drilled holes for the air-con pipes with an old, write-off condenser. Happy with the fit of the hardware, I installed new components
That means I can shrug-off those scorching summer days and use/cruise my cars any time of the year.
But my patina-green farm-find 1979 VB Commodore V8 sedan - that I dragged from a mate's paddock and put back on the road - wasn't built with air-con. That didn't deter me from buying the car, but as I'll be driving it lots, air-conditioning was something that I wanted to retro-fit. After the car was resurrected, running and registered, I wanted to be able to drive to the pub, to the beach – or around Australia! - without sweat.
| Read next: Glenn's VB Commodore - on the road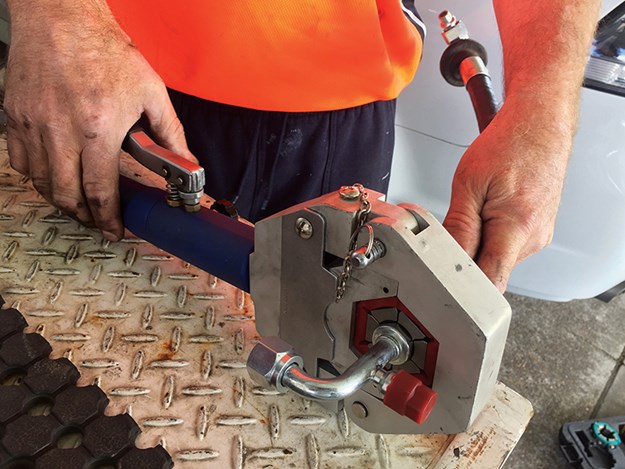 The original Holden system used 'hard' alloy lines but instead we made new hoses to plumb the system; the extra length will allow easier engine removal if required
Thankfully, many 1980s Holden Commodores were optioned with air-con – seemingly many more than the Kingswoods of the 1970s - so I acquired an in-cabin air-con spec heater/vent box with the evaporator (the radiator-like component buried behind the dash that chills the air) by raiding a car at my friendly local wrecking yard, Classic Oz Wreck. With the interior of my Commodore stripped naked during its resurrection, it was easy to install this air-con hardware before jamming all the other bits back in.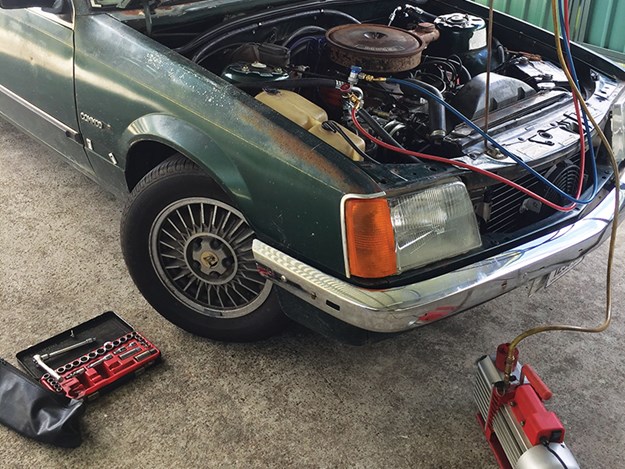 Air- and non-air cars have some different engine bay bracketry and hardware. With a bit of mucking around, my mate Chubby and I managed to get a compressor onto my motor
But I also needed some other under-bonnet components that weren't available from the engine-less car I'd stripped. After discussing things with my local air-con bloke Mark Ostermann (who has assisted me with the air-con in my other cars) my plan was to build an air-con system 'front end' using some new, some second-hand and some specially made parts.
I stumbled upon a half-price brand-new compressor being sold by a mate. My Commodore also required a condenser; that's the air-con system's second radiator thingo that sits behind the car's grille to pump away heat. This was quite easy; I bought new and installed it to the nose of the Commodore as per factory, using brackets from the wreckers.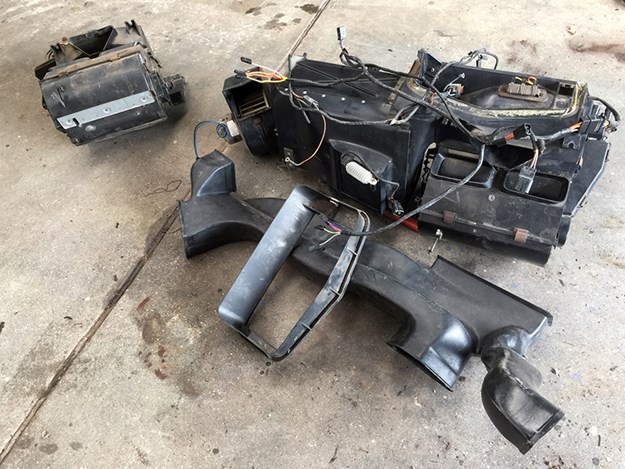 Air- and non-air cars have some different engine bay bracketry and hardware. With a bit of mucking around, my mate Chubby and I managed to get a compressor onto my motor Several types of air-con were fitted to 1978-1988 Commodores. The bigger parts pile here is the air-con parts from a later-model VH Commodore that I raided for my transplant
I also needed a second-hand Holden V8 air-con compressor bracket. But do you think I could find one?
Nope. Instead, I figured-out how the compressor could be custom-installed onto my engine, designing and making any bits 'n bobs as required. Looking closer, I saw that the dimensions of the mounting lugs on the compressor were a very close match to those on the alternator. Hopefully, the alternator's mounting bolt axis could be shared with the compressor…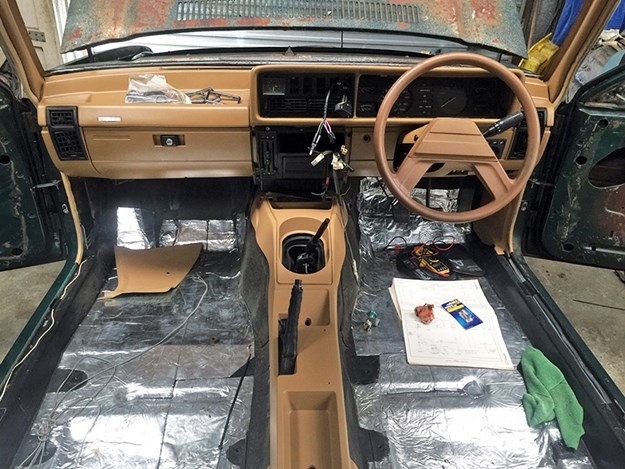 You wouldn't know it wasn't originally fitted from  new
Nope. After a few hours' mucking around, I concluded that wouldn't work. To cut a long story short, by liaising with my mate Damien Lowe – who runs Commodore custom parts fabrication specialist Chubby's Garage - we created a bracket kit that allows a Sanden air-con compressor to be installed to an early Commodore V8. That's good news for anyone who needs one!
The last part of the puzzle was an extra cooling fan. In addition to Holden's heavy-duty mechanical engine fan, Commodores with air-con had an electric extra fan, but it was configured to operate only in very hot conditions. Later-series Commodores have bigger electric fans to pump more air through the nose of the car, carry away more heat and keep the cabin colder.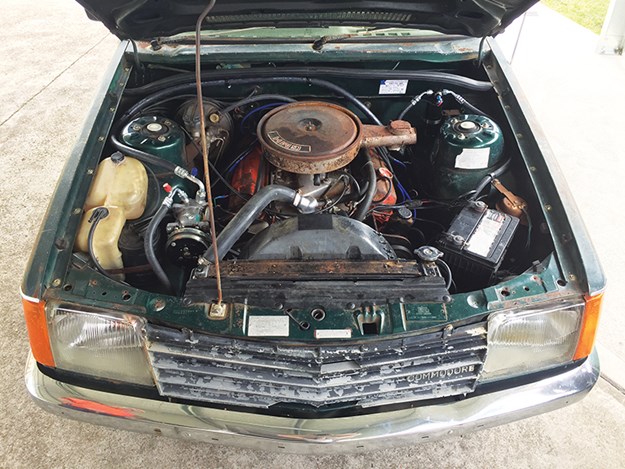 Cool cruising for GT in the heat of summer now
Following this logic, I installed the biggest electric fan I could fit behind the grille. Previously, I'd upgraded the alternator to a heavy-duty 85A unit so my car's electrical system copes with the power consumption of the air-con's assist fan and the in-cabin blower.
With all the ex-wreck/factory, modified and new parts installed, my VB Commodore's air-con evaporator was flushed, the system plumbed with new custom-made hoses, then gassed.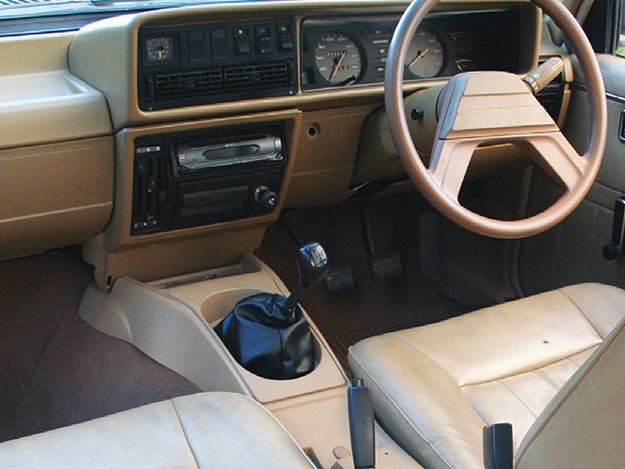 Interior is looking factory fresh
That all means my farm-find Commodore has a retro-fitted, factory-grade air-con system that makes this car super-cool!
From Unique Cars #463, March 2022
Unique Cars magazine Value Guides
Sell your car for free right here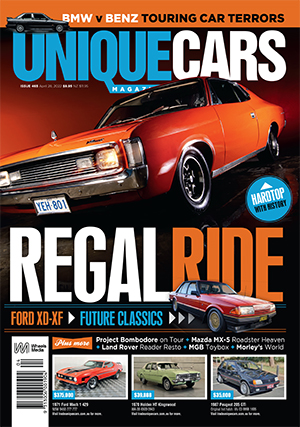 SUBSCRIBE TO UNIQUE CARS MAGAZINE
Get your monthly fix of news, reviews and stories on the greatest cars and minds in the automotive world.
Subscribe