1976 Mazda 929 project - Our Shed
---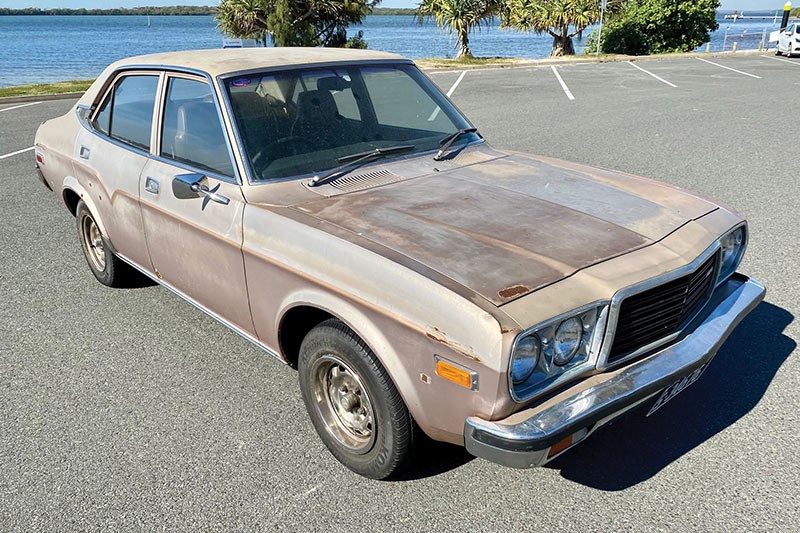 Young James has been bitten hard by the rotary bug and plans to build his own
My love affair with rotaries started back when I was 14 years old, riding shotgun in my brothers Commodore there was a small white sedan driving alongside us in traffic making all sorts of wild noises, it was loud and obnoxious, I turned to my brother and said "what is that!?" He said, "That's a rotary mate." He couldn't tell me much more about them, other than they were loud, fast and rev like crazy. I was intrigued and needed to know more about them.
I headed straight to the newsagents and found a whole magazine devoted to these wild Japanese machines and I proceeded to read it cover to cover again and again, until I got my hands on the next issue and the next and so on, I was hooked!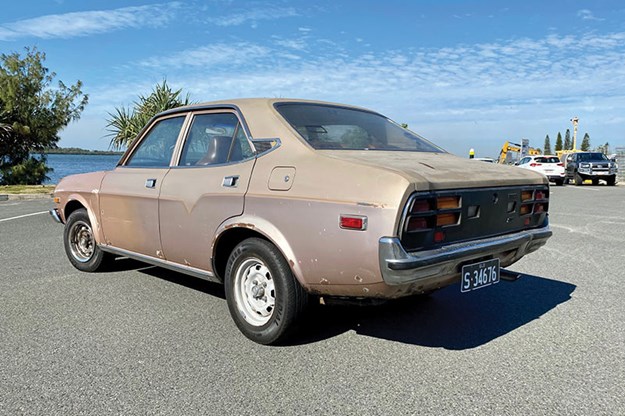 Ever since Mazda embraced the Wankel engine in the early 60s, they have been a pure enthusiast car and somewhat of an outlier in the automotive community. I've always had a soft spot for the underdogs and found Mazda's completely unconventional take on the internal combustion engine fascinating.
The sounds of the heavily-ported rotaries are like nothing else you'll hear and back n the early 90s, if you announced your enthusiasm for the Wankel engine at a pub or a BBQ, you were often met with spirited discussion and often physical threats.
| Our shed: Sorting the Mazda MX-5
Being a ginger, I'm already well-versed at dealing with both spirited debates and physical threats on a somewhat regular basis - so why not own a car that evokes the same response? Thank goodness we live in much more accepting times now, of both the Wankel engine and gingers!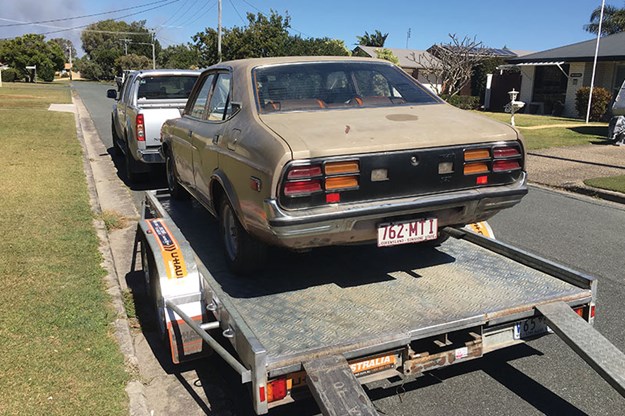 I grew up in a predominately Holden house, my dad had a Statesman, my brother had a laundry list of Commodores, we even had a Camira, but the badge loyalty was not super strong and when I was around 16 I managed to convince my brother to buy a 1985 Series 3 FB RX-7. That was actually the first rotary I ever got to drive, and it was everything I had hoped for and more, the ridiculous rev range, the noise at 9000 rpm, flames out the exhaust a completely visceral experience.
Over the years my friends and I owned a smattering of different rotary powered Mazdas, from standard 12a and 13b engines, to big port jobs and turbos. They all had their good points and bad, however the one thing that was evident across all of them was that Mazda knows how to put a car together. In my opinion, the first gen RX7s are one of the best well balanced cars of the 80s and that brilliant chassis dynamic has been carried on through each generation.
SCRATCHING AN ITCH
It has been at least 20 years since I've owned a rotary, but the little buzz boxes have always been in the back of my mind.
Countless hours wasted every other day trawling classified websites and the iconic AusRotary forum, monitoring the ever-increasing rise in prices, thus fuelling my anxiety of getting priced out of the market. Last year it got too much for me and I had an itch, and it needed to be scratched for some time.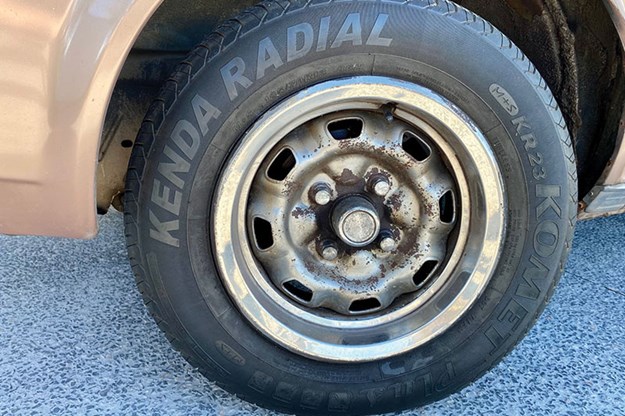 I have huge fondness for the iconic first gen RX-7s but I know from having owned one and spending a lot of time in mates' cars, there is not much room for anything other than driver, passenger and a packed lunch at best. So at this stage in life my with a wife and two squids to think about, I need a rotary with a little more leg room to drag the poor kids and somewhat understanding wife along to car shows, Sunday drives and the occasional spirited school run.
CHOOSING A CAR
The majority of early model Mazda rotaries were out of the question, the R100s, RX-2s and RX-3s are all on the small size for a man of my height and it honestly feels like they are even smaller than I remember. Or maybe I've just experienced another growth spurt in my early 40s. With all this in mind I decided an RX-4 would be the ideal family cruiser, slightly larger than the rest of the line-up and still chrome bumper. The RX-4 coupes are super cool and remind me of a miniature Charger, but believing I will pick up a point or two for Father of Year for the fact I have considered the comfort of the family, a sedan is a much more practical choice, plus significantly more affordable.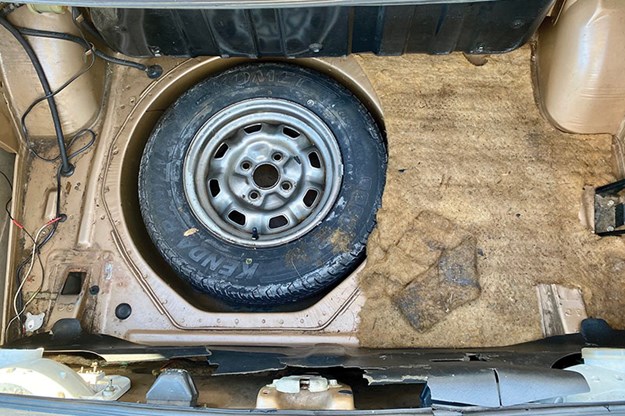 Mazda released the RX-4 in 1973 through to 1979, it came initially with a 12a rotary engine then updated with a slightly larger capacity 13b. There were three series of the RX-4 released with variations in front and rear taillights and grills. The 'pointy nose' front end are the most coveted by far, but the aptly nick named 'Mercedes' front end have gained popularity over the years and are equally cool in my opinion.
Mazda also released a piston powered 929 almost parallel to the RX-4, identical in many ways, sharing all but the engine, drive line and minor interior and exterior changes. The majority of RX-4 parts are interchangeable and it has been popular for many years in the rotary enthusiast community to pick up a 929 at a significantly cheaper price than a genuine RX-4, pull out the ever so humble piston motor, make some reasonably 'minor' modifications and slap in a smile-inducing, neighbour-annoying 12a or 13b rotary engine. Minor modifications include a new cross member, engine mounts, gear box, tail shaft, diff, radiator, oil cooler and exhaust, plus the engine and its ancillaries.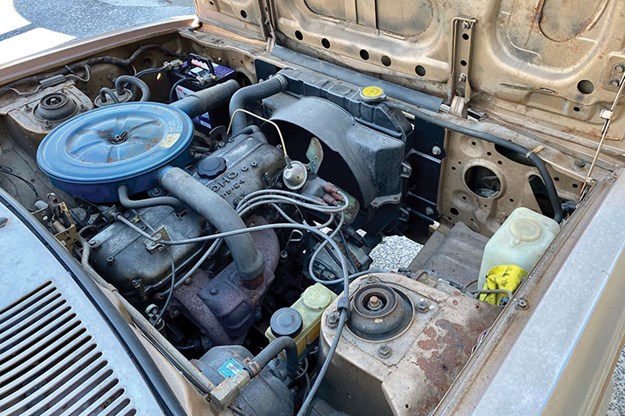 As much as I would love to buy a turnkey RX-4 or already converted 929, I want to build something myself, with the help of friends and plant the seeds of enthusiasm for these beasts with the kids. Plus, it is always easier to get smaller purchases past my extremely understanding wife than drop a whole bunch of money on another self-proclaimed family toy in one big go.
THE FIND
Early last year, pre the COVID pricing we are seeing now, I was watching the RX-4/929 market obsessively The Scotsman in me was determined to pick up something around the $5k mark. it did seem a little unrealistic at first. But every month or two one would pop up and would be gone by the time I contacted the seller. I spent way too much time going over the photos online trying to work out if they were a good buy or not. It was obvious they were a good buy and other buyers were not mucking around. I decided it was time to put my big boy pants on and just make a move.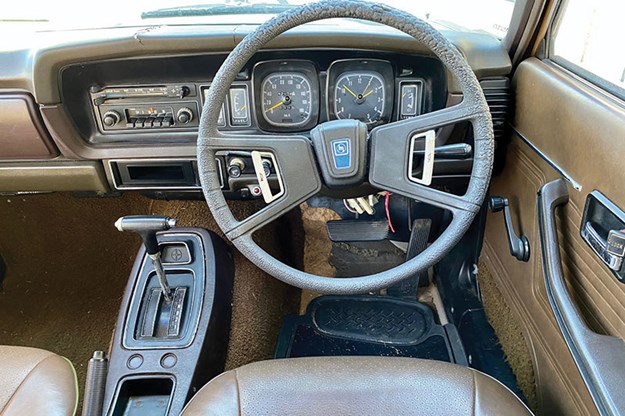 I reached out to the online Rotary community and stated I was after a 929, sedan, runner or non-runner fine, complete interior not too rusty. Behold my request was answered rather quickly. A young bloke had a 929 in pretty much the condition I was looking for. I put $100 bucks down straight away and I told him I would be there the next day to pick it up (provided it ticked all the boxes). If I didn't show, I told him he could keep the $100 bucks. In this instance – fortune favours the bold!
Upon inspecting the Mazda, it ticked a lot of boxes. It had all of its chrome (which can be a pain to piece together), all the electrics worked including the boot light, complete interior with minor tearing in the seats, the door cards were immaculate and the carpet is complete bar one square under the driver feet.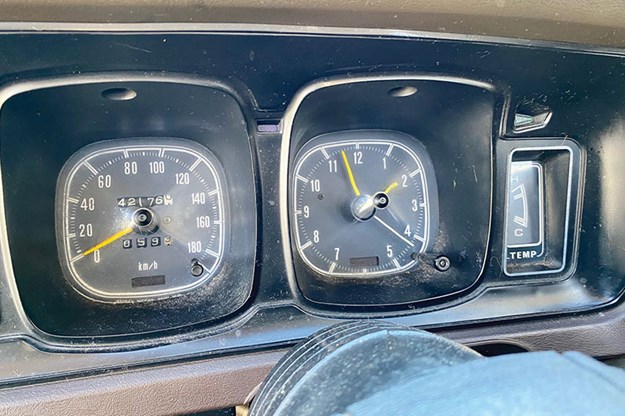 Body wise there was some rust, but it looks to be just surface except for the bottom of two doors. Most panels are somewhat straight except the left front quarter panel has taken a hit, but most importantly it was not too far off being roadworthy.
When I picked up the car I brought a mate who happens to work for Aces Garage – a restoration and panel shop at the Sunshine Coast. Meeet Jason, a Holden and hot-rod man who knows nothing about Mazdas let alone rotaries, but he was almost as excited as I was with the car and has been a great sounding board to bounce ideas off on what to do first, having just completed his own build on HQ one-tonner.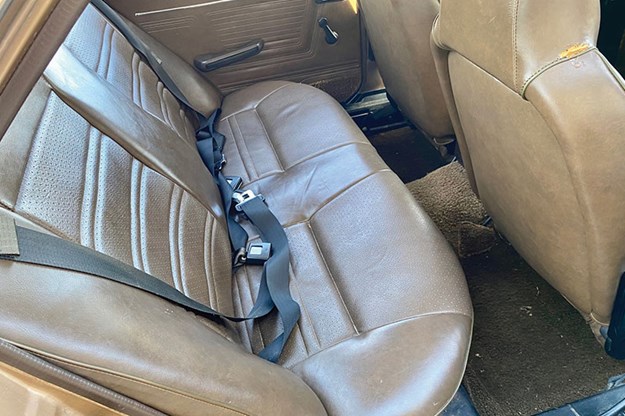 Having a somewhat reasonable mate to bounce ideas off when planning and building a car is a must and Jason's enthusiasm on how easy the body work would be helped placate any looming buyer's remorse I think we all have when spending hard earned money on barely running slightly rusty old cars. That is definitely something I love about the car enthusiast community that has changed over the years, even if it's not someone else's passion others can see the reason why you might like a particular vehicle and they are encouraging and enthusiastic about your project and the journey you're on. Just stay away from reading social media comments and you'll keep believing that.
PLANS CHANGE
From the beginning I have not been worried if I got a runner or not as my plan has always been to pull out the piston motor and replace it with a rotary. Yet with a fresh battery in it, the 929 runs, which makes it much easier to transport, even if the maiden voyage was 20m on to a car trailer. A few of my mates have been adamant from day one that I should keep the piston motor in it right up until everything is ready for the engine transplant. To me this isn't what I want to do. I want to pull the motor out straight away, so I feel like the project has begun. It does make some sense to keep the running motor in there for a few reasons; one being it makes it easier to take it to and from workshops under its own steam, meaning no need for tow trucks.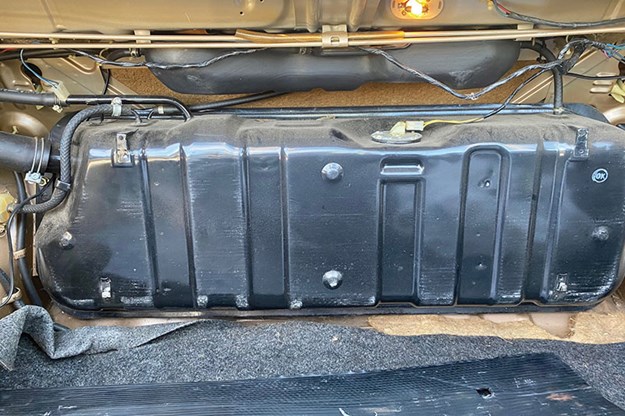 But the most important issue was something Glenn Torrens has covered a couple of times. You can take the kids for a drive. 
It doesn't sound like much, but being able to get your kids engaged in something that's not just a dusty old inanimate object in the garage Dad loves, but something they can go for drive in. It is magic to watch them looking with curiosity at all the old and switches, dials and even window winders that seem like a million years away from what they're used to.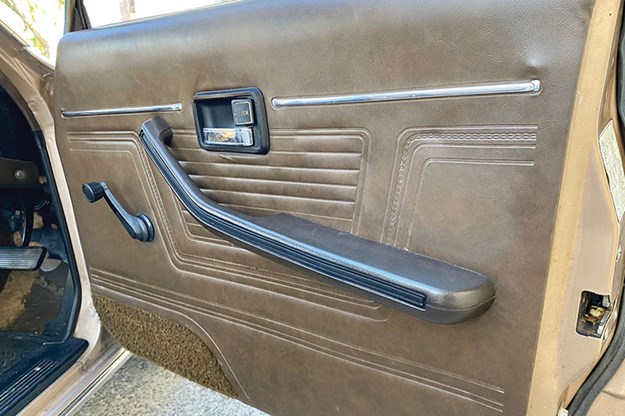 The idea of getting it roadworthy and running on the road with the piston motor still in it was further cemented when I got it home and my three- and six-year-olds went crazy over it. They opened and closed everything they could find and had all sorts of questions. Growing up with these types of cars I think it can be easy to forget how foreign they can be for youngsters. Window winders, chokes, analogue clocks in the dash and push button AM/FM radios are meet with all sorts of curiosity. They have seen all the fancy and shiny cars at car shows, but for them, this is one they can climb in play with all the buttons and pretend to drive. Take them for an actual lap around the suburb and you'd think Santa had come early, even after a few stalls and quick fixes to keep it going. My kids will jump in the car as soon as I open the door and play in it for ages. Who needs Netflix? Now I'm not saying buying a classic car will make you father of the year, but it should at least set you up as a finalist.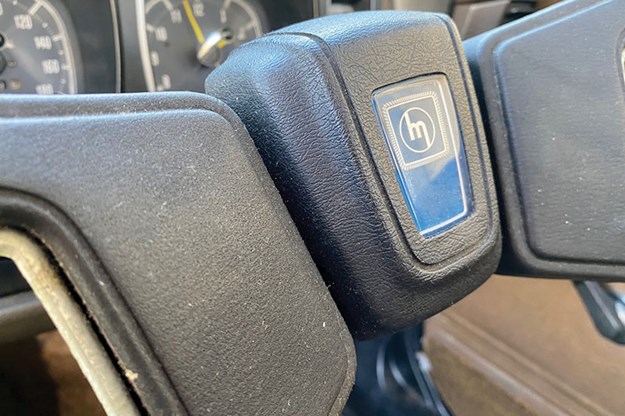 ALONG FOR THE RIDE
Owning a classic car not only scratches an itch for me and it is a great family interest, but it gets you in the club, you feel part of the car community if you've got one. It's evident now that the car community is accepting of all makes and models... you only have to rock up to one of your local cars and coffee meet ups to see a long line of old and new, chrome and plastic bumper, Euro, US, Aussie and JDM, you name it.
Over the next few months, most likely much longer, I'll be covering off the ins and outs of repairing, updating, converting and maintaining my passion project, from mild mannered piston 929 to a raucous rotary powered machine. My plan is to keep it fairly original-looking but I will also be throwing around the term "period correct" a lot during the build to get away with all the typical modifications rotary enthusiasts are notorious for.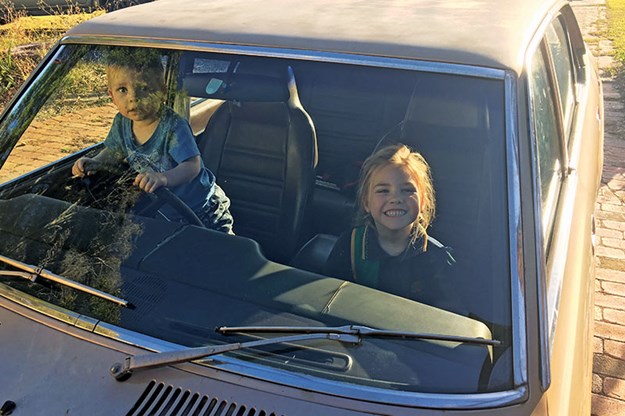 As it sits, the brakes are shot, and there is enough patchy paint and surface rust to raise an eyebrow with the local constabulary. Brakes are clearly an integral part of any driving experience and there is an inherent lack of any safety mechanisms or driving aids, as you'd expect from any vehicle of this era. First cab off the rank is a brake upgrade.
I definitely do not claim to be a rotary expert and I'm sure I'll make a few mistakes along the way, but I've joined my local rotary club (not the volunteer group) and have already found some great support and knowledge. What could possibly go wrong?

FANCY A CLASSIC MAZDA?
• Mazda RX-4 - Buyer's Guide

• 2020 Market Review

• Mazda Rotaries - Morley

• 40 Years of RX-7

• RX-7 Buyer's Guide


From Unique Cars #455, July 2021 
Unique Cars magazine Value Guides
Sell your car for free right here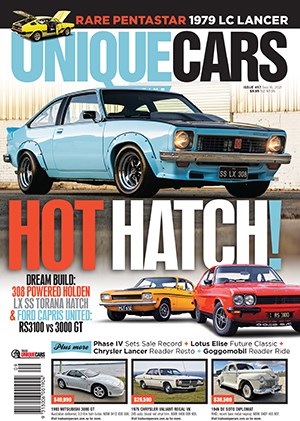 Subscribe to Unique Cars Magazine and save up to 42%
Australia's classic and muscle car bible. With stunning features, advice, market intelligence and hundreds of cars for sale.
Subscribe