1979 Holden VB Commodore Paddock-Find - Our Shed
---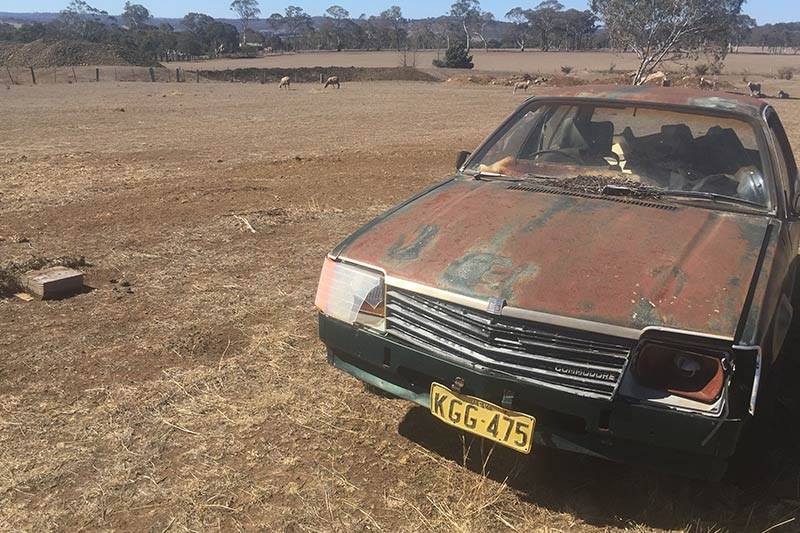 'Paddock find!' 'Patina!' 'Rare!' 'Can Only Go Up In Value!' It's in crap condition but Commodore Sport Pack V8 manuals aren't common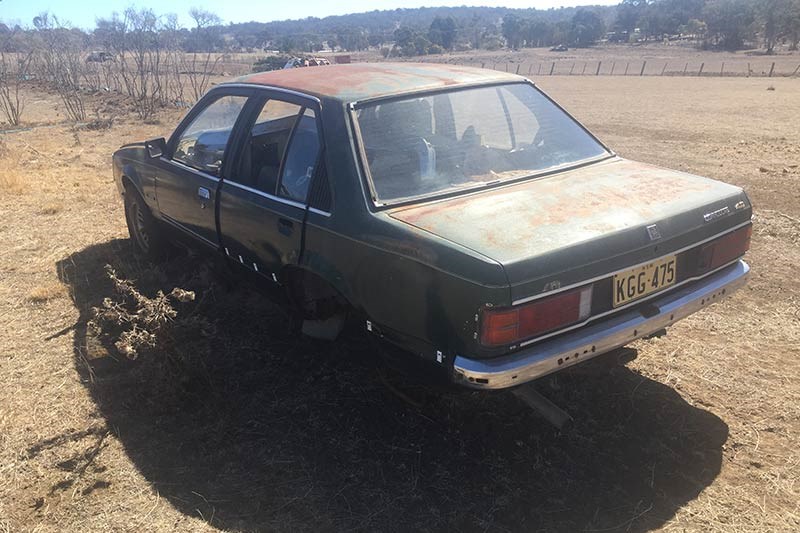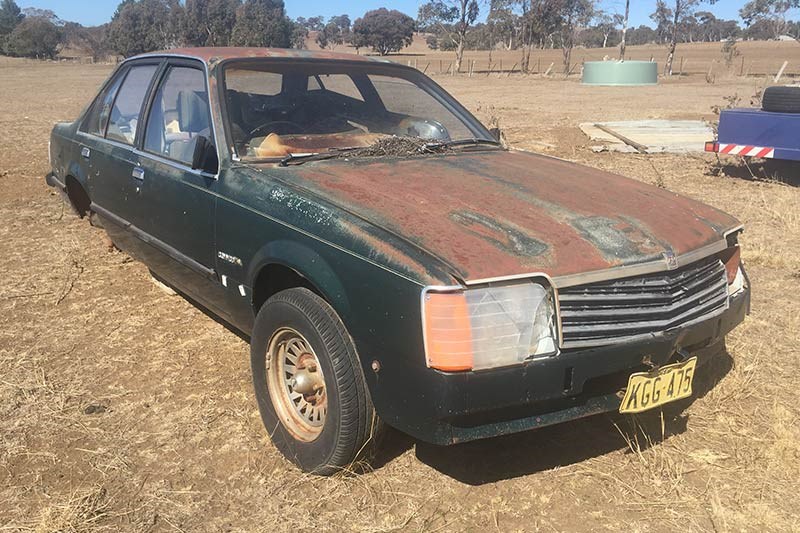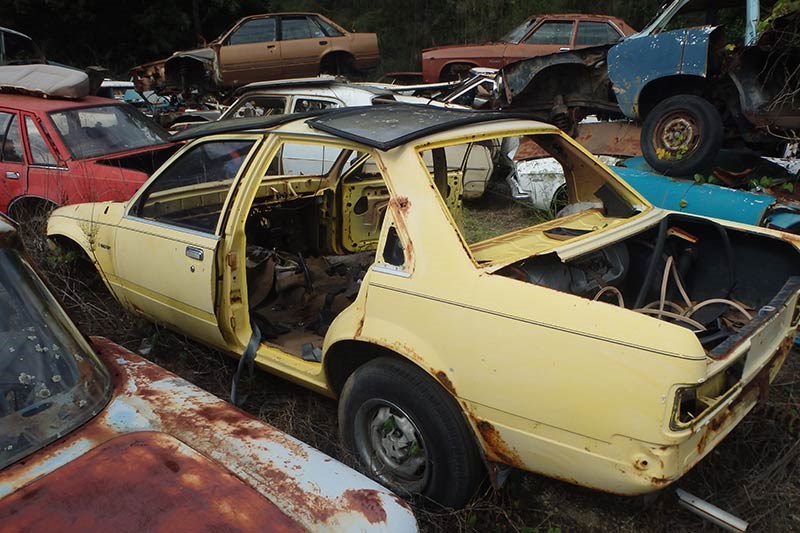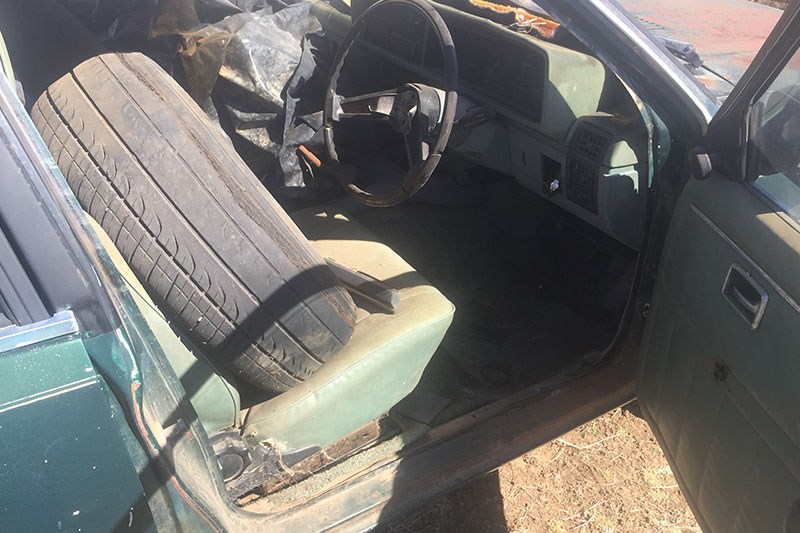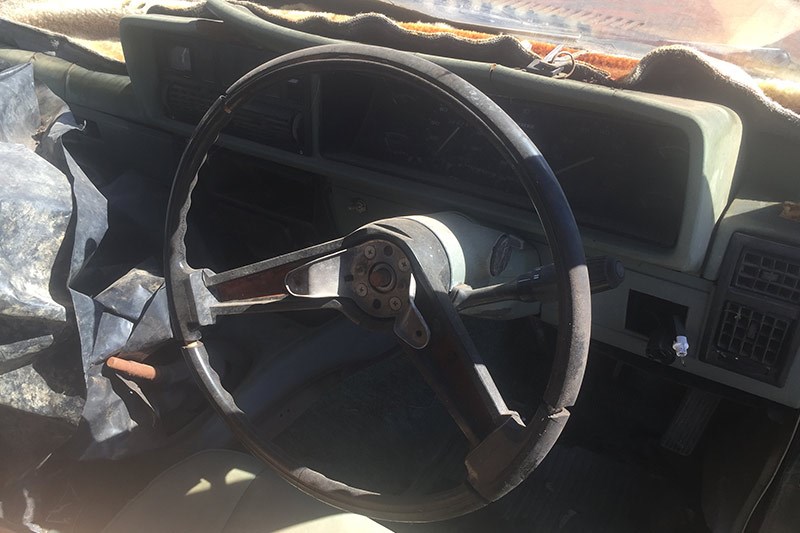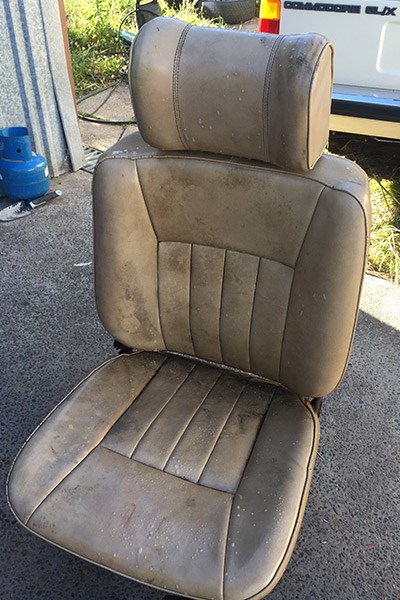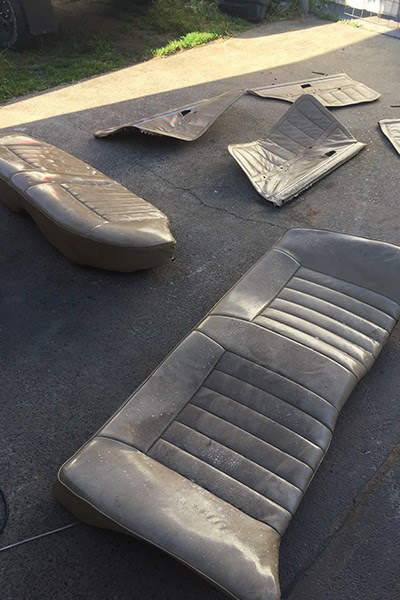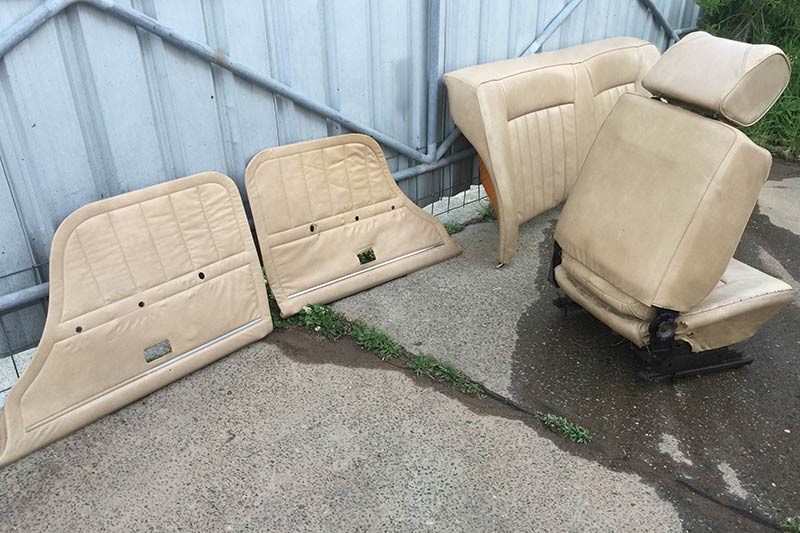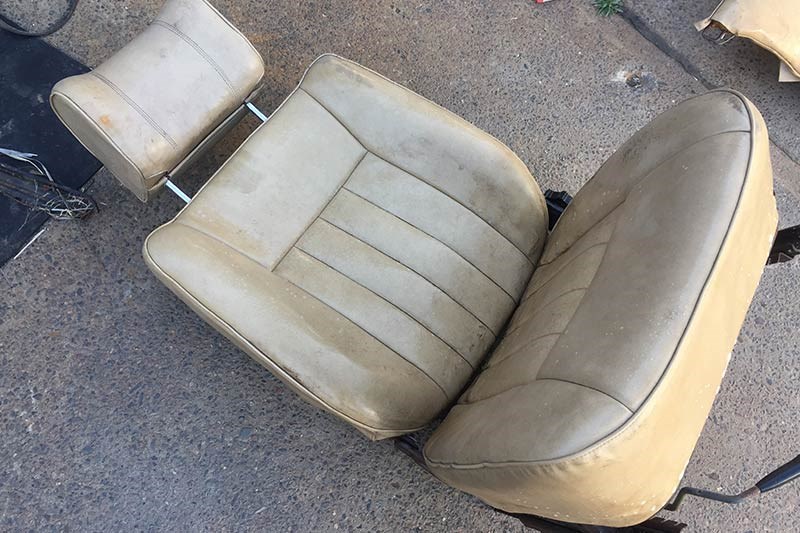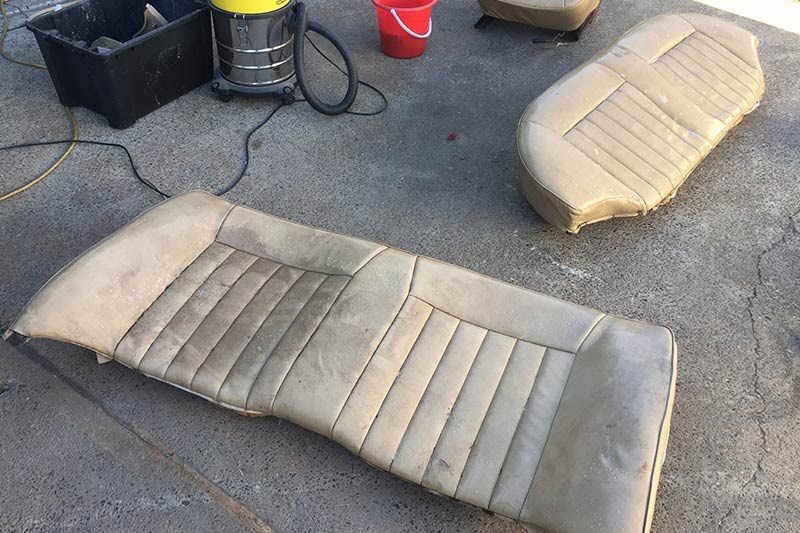 Glenn Torrens shakes hands on a Commodore paddock find
Holden VB Commodore
Don't tell anyone but I've bought another Commodore. It's a 1979 VB base-model (so badged simply Commodore) sedan that has been sitting in a paddock for years. Much of its green paint has been scorched off by 42 shimmering Aussie summers and it has rust holes in the near-side sill and both rear quarters. Plus, its back axle, carburettor and front bumper are missing. Hmm… povvo Commodore. Paddock. Tatty. Bits missing. Rust. Why bother with such a shitbox?
Because it's a V8!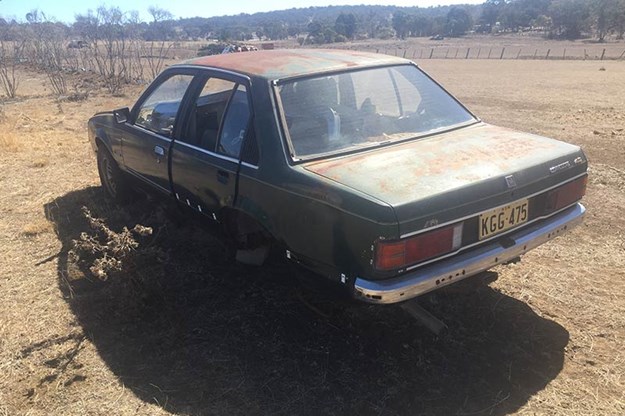 The left sill is rusty and the left rear door and quarter panel are dented. Hopefully, after I get it home, I'll discover everything else solid… fingers crossed!
I reckon with a good clean-up – replacing the missing bits, coaxing the engine back into life, rebuilding the brakes and welding-in patches to the holiest of the rust – it will be a good fun, sunny Sunday cruiser.
But right now, as I write this, the car is 500km from me and I've only seen it once. In fact, I haven't paid for it yet after shaking hands on it with my mate Paul Cundy about eight years ago!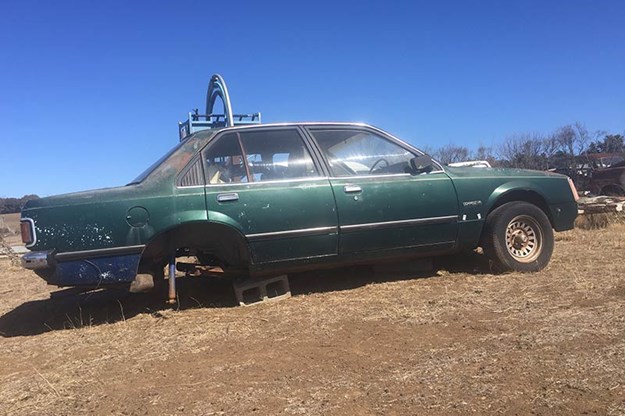 Yes, the rear axle is missing, pinched for another car years ago because of its disc brakes. Thankfully, I have one, plus the bones of a replacement factory-type dual exhaust
Jeez… look at it! As well as the blazed paint, the dash is cracked and warped way beyond being tactfully described as 'a bit worn' to any registration inspector or highway patrol officer. The remainder of the interior is rough, too…
However, I have a spare dashboard, steering wheel and instrument binnacle that I bought with a pile of other parts a few years ago. But my spares are coloured Buckskin (tan) and this sedan's interior is the less-popular Sage (green) and I reckon finding green replacement interior parts might be difficult.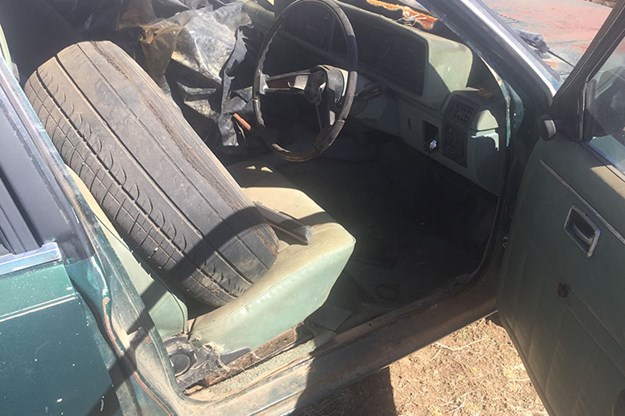 We are pretty sure Holden's designers didn't mean this area for the spare wheel
But tan is also the interior colour of another ratty base-model VB Commodore I know of at my local wreckers. Although its dash and centre console are smashed to bits and the driveline and lots of bits gone, its seats remained, as did the four door trims and armrests - including the often-missing armrest-mounted rear ashtrays. After lying outdoors for years, the door trims' backing cards were rotted and warped but I was amazed to find the vinyl facings in excellent condition. And the car's headlining was terrific!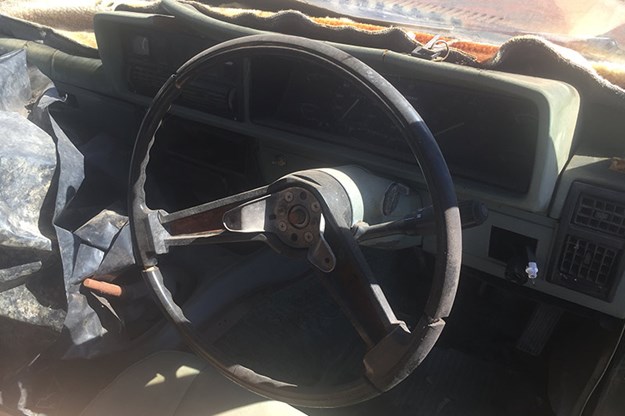 My idea? A complete replacement interior - from tatty to tidy and from green to tan – for this Commodore. I bought the lot, sweating to saturation as I harvested the tan bits from the dead yellow VB on a clammy summer day. I have a tan console at home, too, and a nice second-hand grey carpet (not the original colour but hey, I gotta stop spending somewhere) so I have everything required.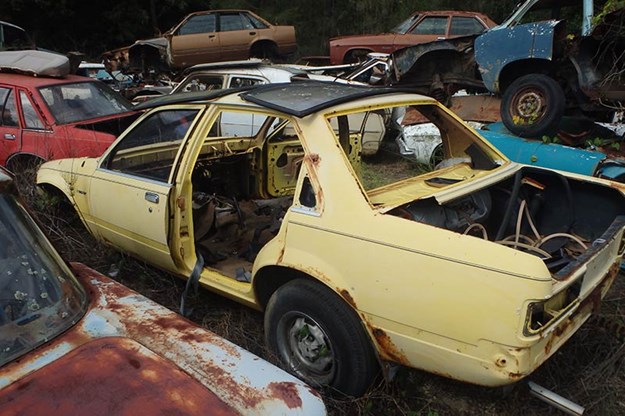 This wrecking-yard Commodore provided good tan interior parts; freshened up, they'll replace the disgraceful bits in my 'new' Commodore project
I haven't collected my 'new' Commodore yet but cleaning/restoring the seats and door cards and chasing the other parts required (such as the rear axle and a carburettor) gives me a terrific head-start to putting the old Commodore back on the road.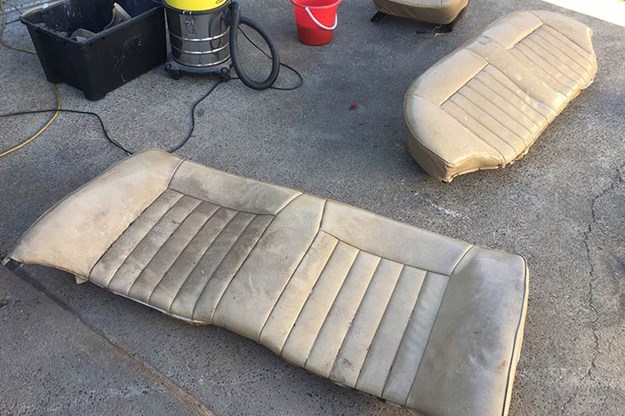 Despite being in a wrecker's yard for a decade, these seats will scrub up OK. I'll replace the door trims' backing boards with brand new so they will sit tight and right
I'm looking forward to a weekend road trip, having a few Bundies and some laughs with Paul, collecting the Commodore V8 from his back paddock and bringing it home.
Stay tuned!
Unique Cars magazine Value Guides
Sell your car for free right here
Unique Cars magazine Value Guides
Sell your car for free right here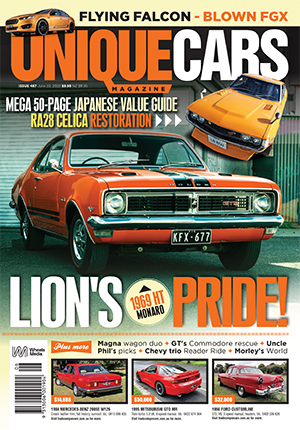 SUBSCRIBE TO UNIQUE CARS MAGAZINE
Get your monthly fix of news, reviews and stories on the greatest cars and minds in the automotive world.
Subscribe