VW Beetle Baja build - Our Shed
---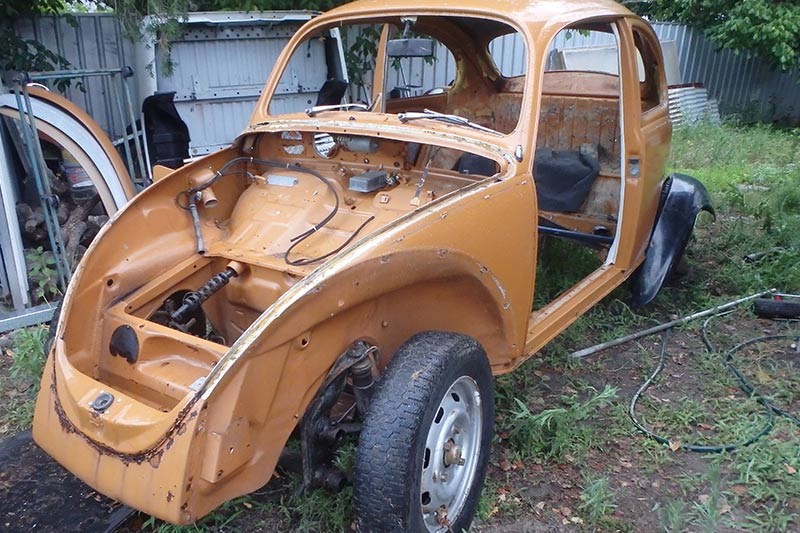 We began our Baja build with this tatty Beetle shell and chassis. Rust in the nose doesn't matter as this section of body will be cut away during the off-road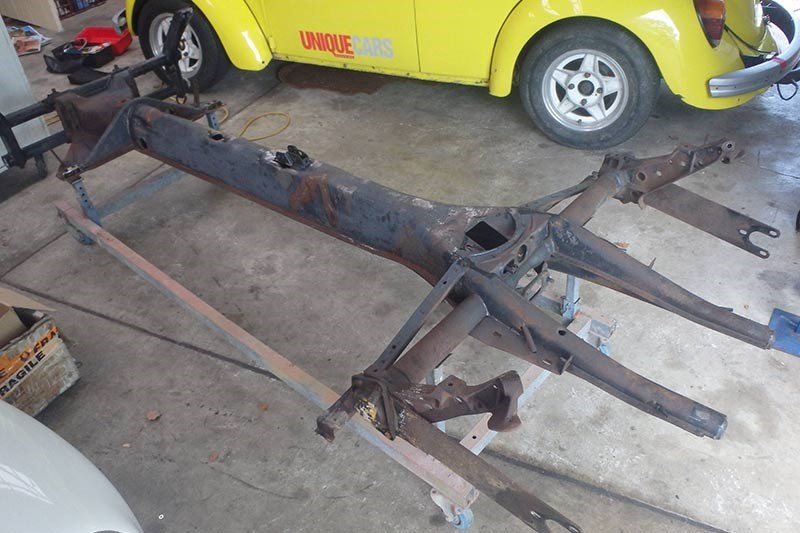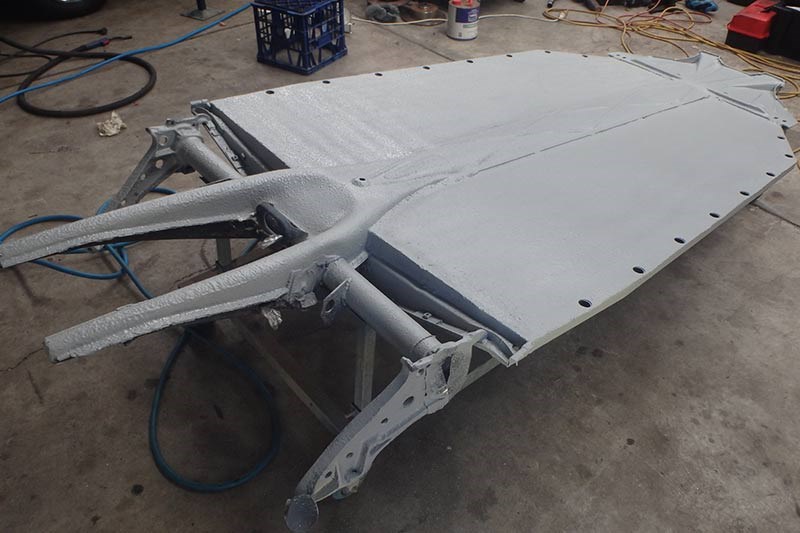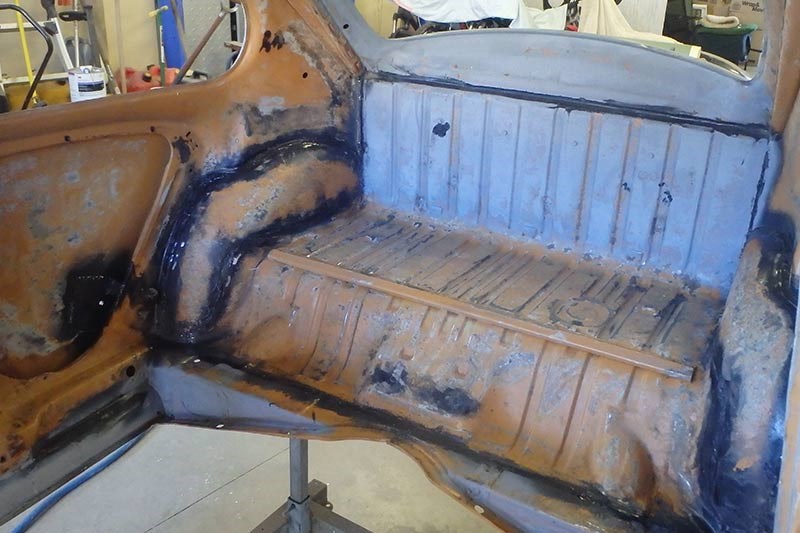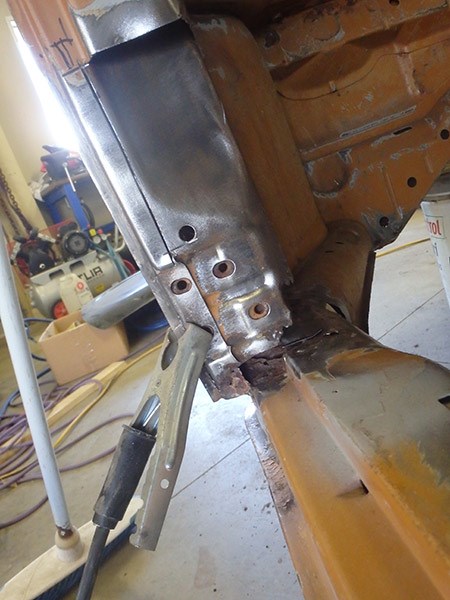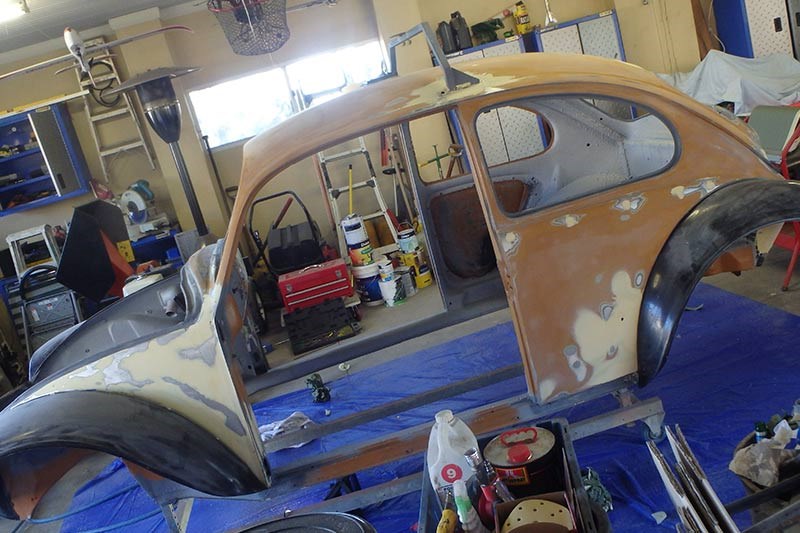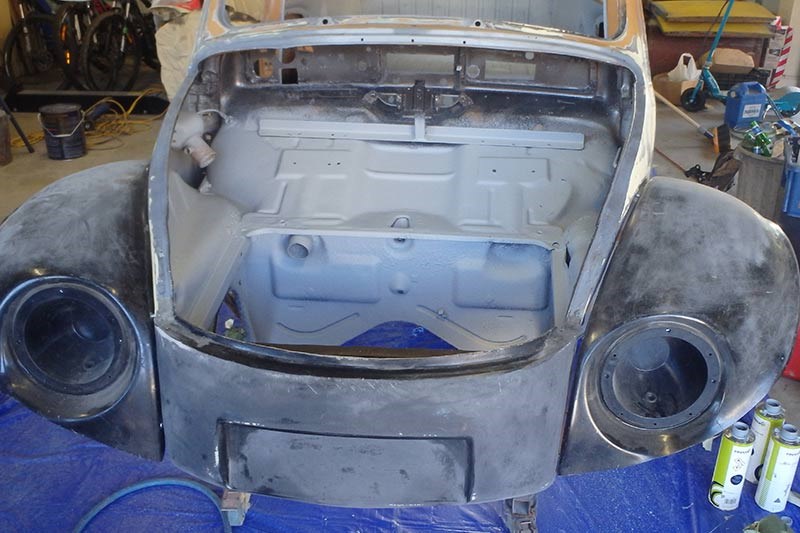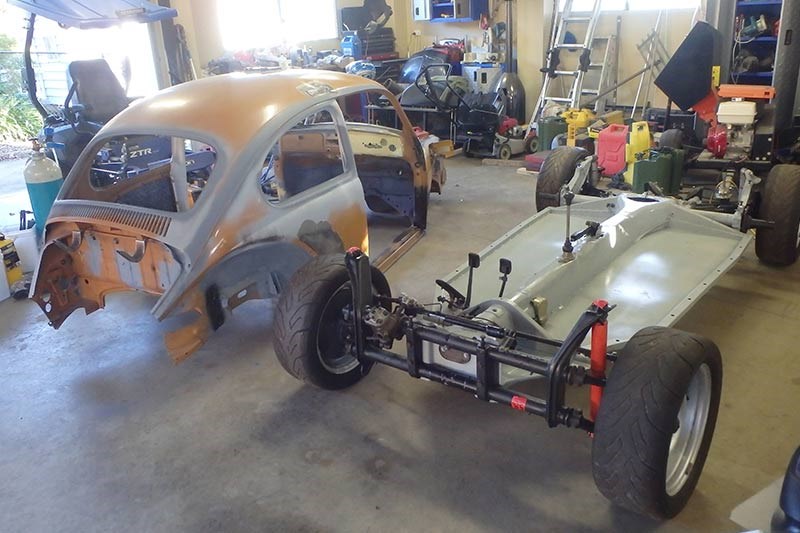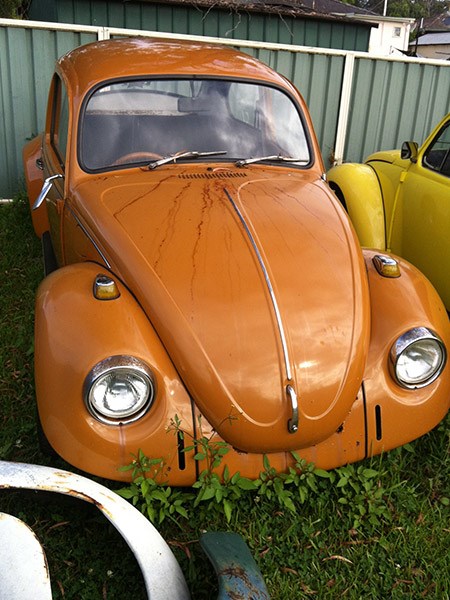 Glenn Torrens gets prepped for some off-road action with his own Baja Bomber
It's no secret that I enjoy playing with VW Beetles. The small, noisy, curvy, dak-dakky, happy, smiley-face little rear-engine car is now one of the world's most recognisable, popular and easy-to-own classic cars. As regular readers will know from my exploits in hill climbs and salt-lake racing, Bugs can be made to go surprisingly and satisfyingly fast.
But you may not realise a Beetle can be made into a formidable off-roader, too!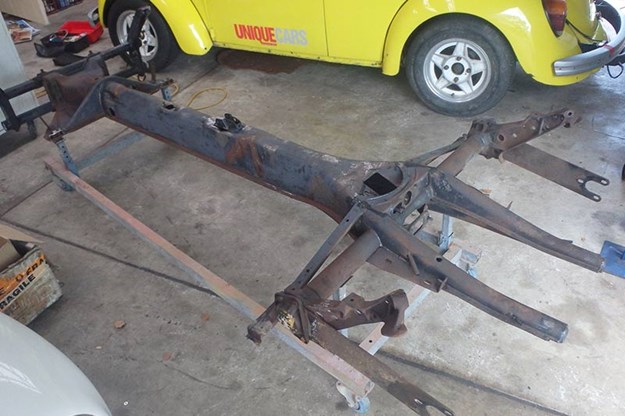 The VW's chassis was stripped down to almost nothing; just the central spine… the core of these little cars' strength 
So recently, I've been working on a terrific cross-country VW. Built to a style known as a Baja Bug, the little dak-dak has raised suspension, tough 4WD-type tyres and an abbreviated body, all to tackle tricky terrain. In fact, 'Baja' comes from an annual off-road race on Mexico's Baja California Peninsula, the Baja 1000, where Beetles modified to this recipe have been competing since the late 1960s.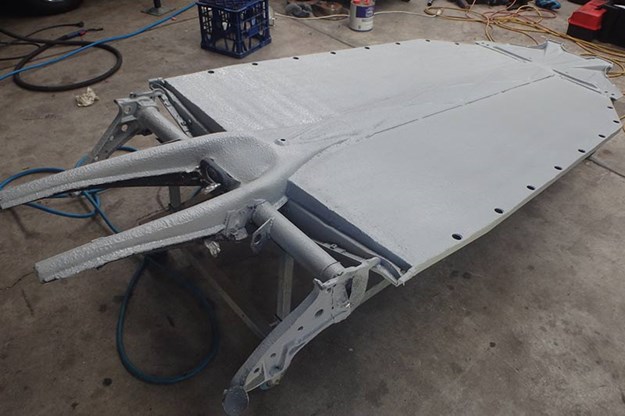 I installed laser-cut 1.5mm sheet metal floors with reinforced edges, finishing them with textured stone-guard paint. As well as being tougher, these flat sections provide more ground clearance
Actually, this Baja is not my car, but my mate Tony's. Having attended the same school as me, Tony is one of the people I can thank (blame?!) for my interest in VWs. To cut a long story short, Tony had a Baja Bug Way Back Then and wanted to build another one.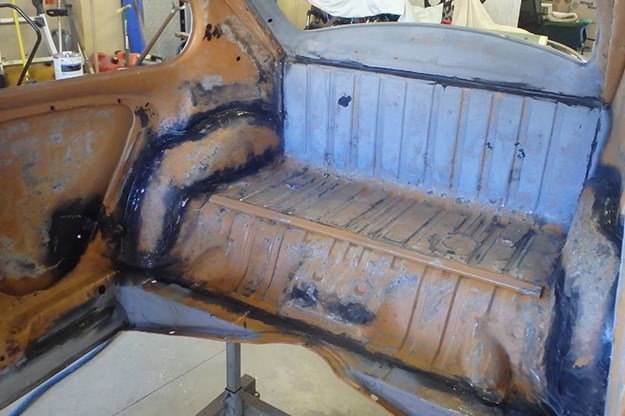 Spare wheel rack will be mounted above rear window
I had a suitable project-starter – a stripped 1968 Beetle body and chassis – so Tony bought it from me and the two of us began work. We live nearly two hours apart so the loose plan was for me to camp at Tony's for a couple of days every few weeks, with the two of us drinking beer and eating pizzas until the Baja was built.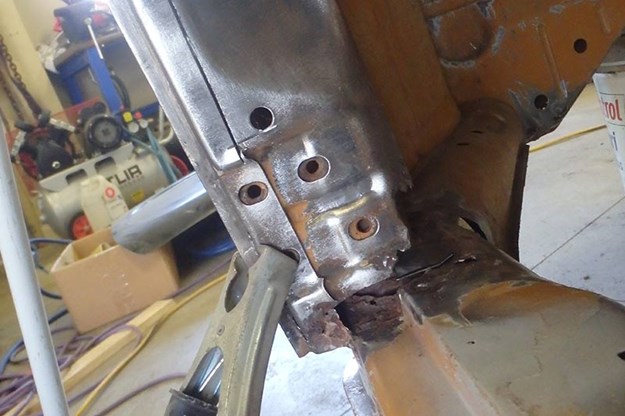 Rust in the A-pillars – a common VW problem – was fixed with commercially available repair sections
My first task was to prepare the chassis and suspension while Tony concentrated on the Beetle's body modifications. The Beetle's body-on-chassis design made this easy: Tony took the body to his house and I worked on the chassis at mine. My upgrades included thicker, laser-cut floors in the chassis, a change to VW's later-model trailing-arm type rear suspension (for longer suspension travel and better on- and off-road performance) and front suspension modifications to increase ground clearance.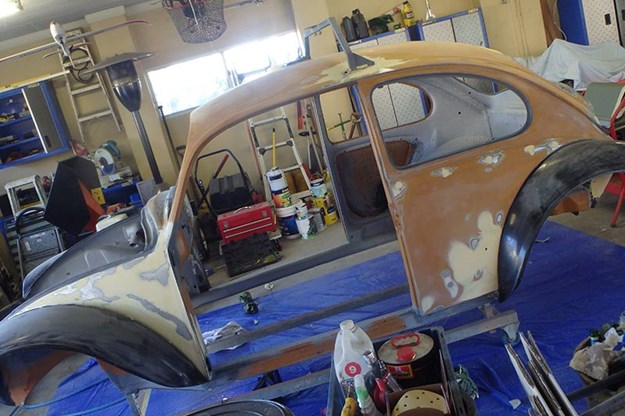 Meanwhile, Tony got to work on the body, cutting the nose and tail, stitch-welding the factory spot welds (for extra durability) and applying some dust-sealing 
Meanwhile, Tony got to work on the body: the front and rear sections were cut away ready for a new snub fibreglass nose to be bonded-on. The rear chop leaves the engine exposed so to remain road-legal, Tony bought tube-type front and rear bumpers (available off-the-shelf from some VW specialists) and a protective wire-mesh guard to keep little fingers away from the engine's moving parts. Tony also crafted a rack over the rear window, placing the weight of the spare wheel over the VW's strong – and in our case, upgraded - rear suspension.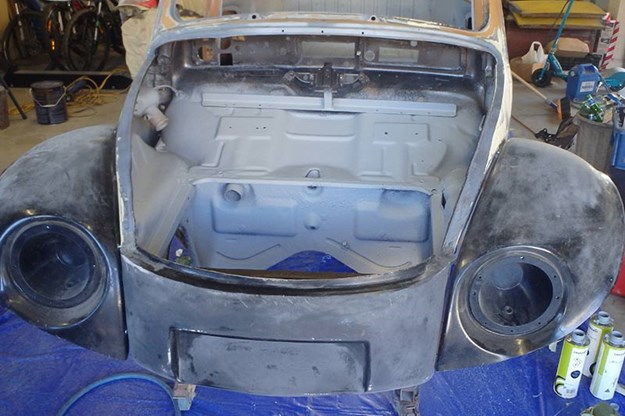 Baja kits include four fibreglass guards, a bonnet and this snubby nose that is bolted and bonded to the VW Bug's cut-down front body 
Once the chassis was rebuilt I delivered it to Tony's, ready to be eventually reunited with the Baja shell after we completed the body-work and laid-on a coat of paint. Stay tuned!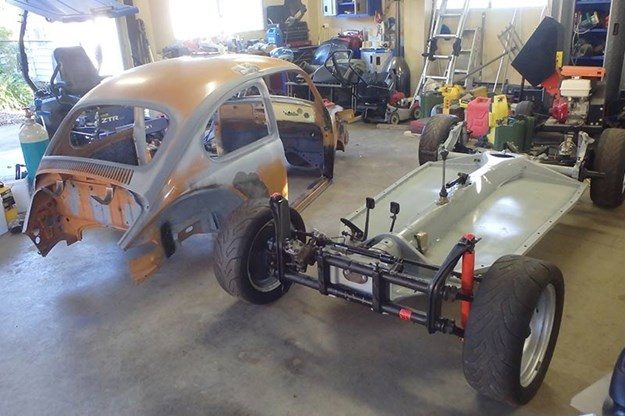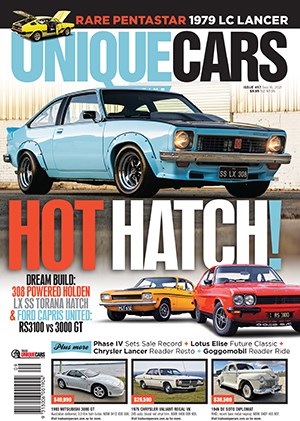 Subscribe to Unique Cars Magazine and save up to 42%
Australia's classic and muscle car bible. With stunning features, advice, market intelligence and hundreds of cars for sale.
Subscribe