1991 Lexus SC400 - Our Shed
---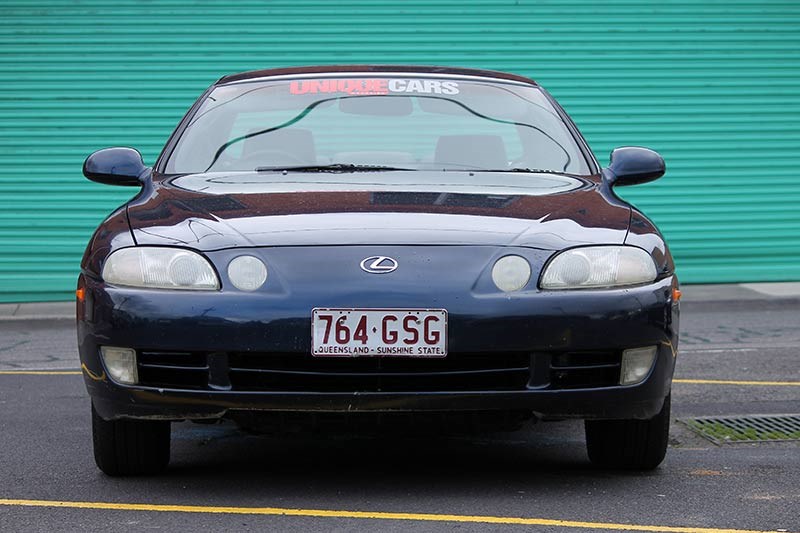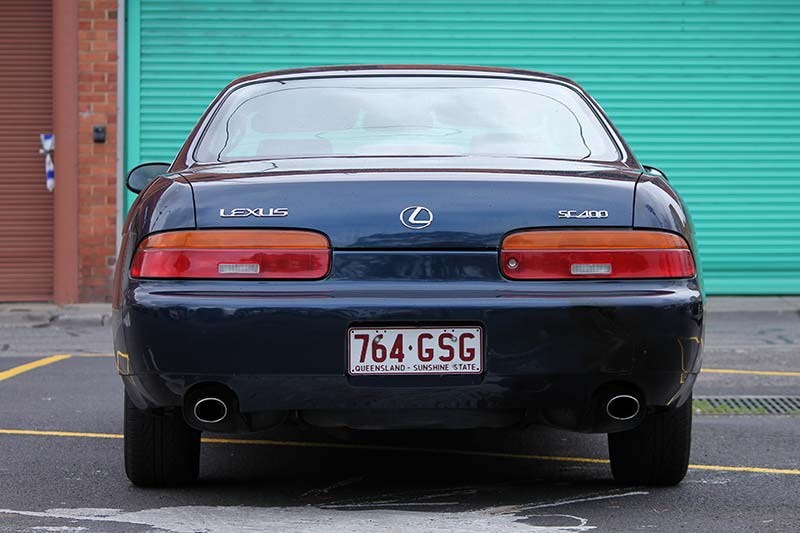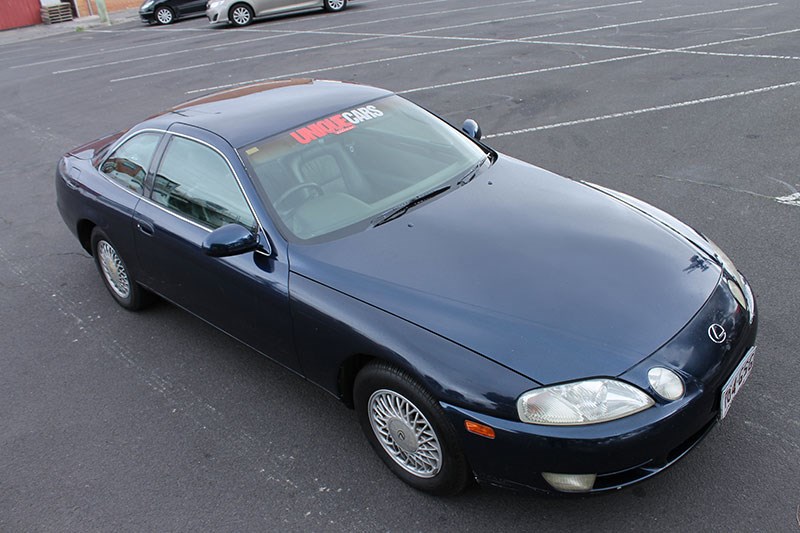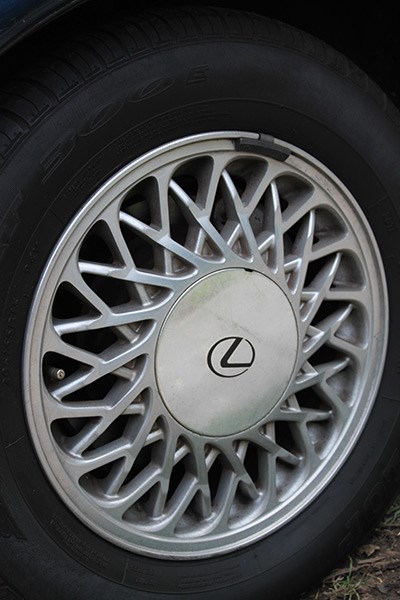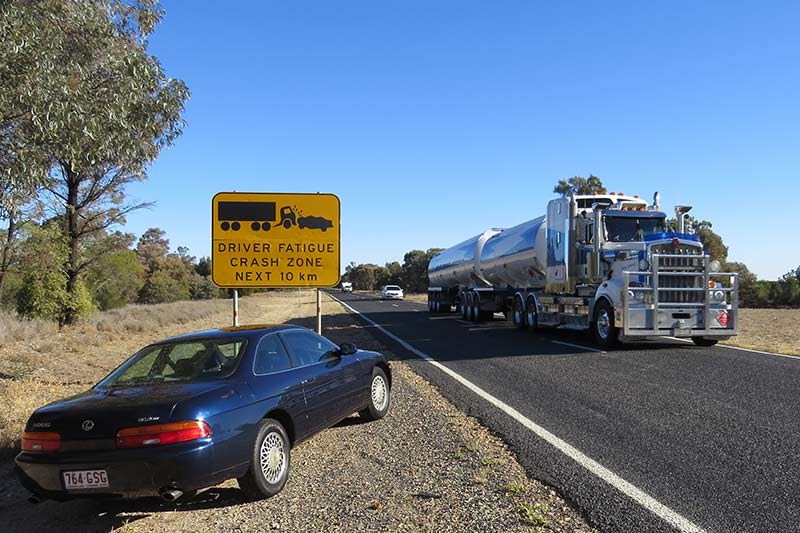 The Newell highway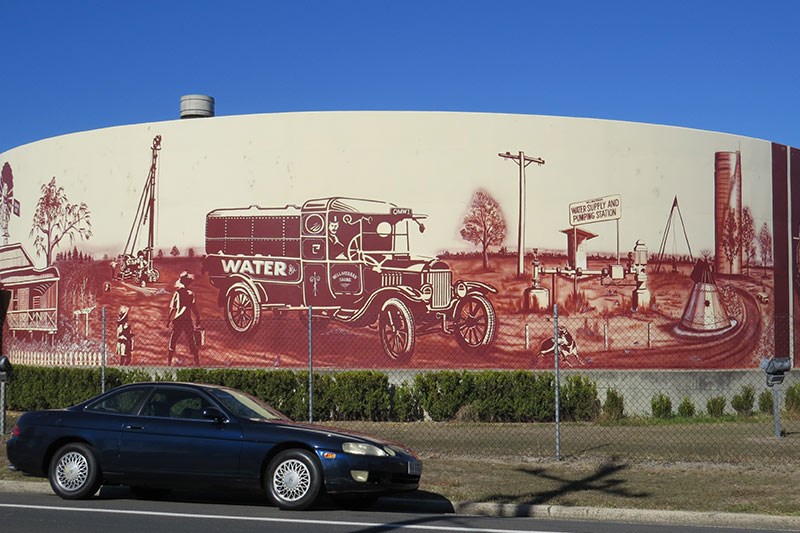 Painting water tanks and silos has become a big 'thing' across the country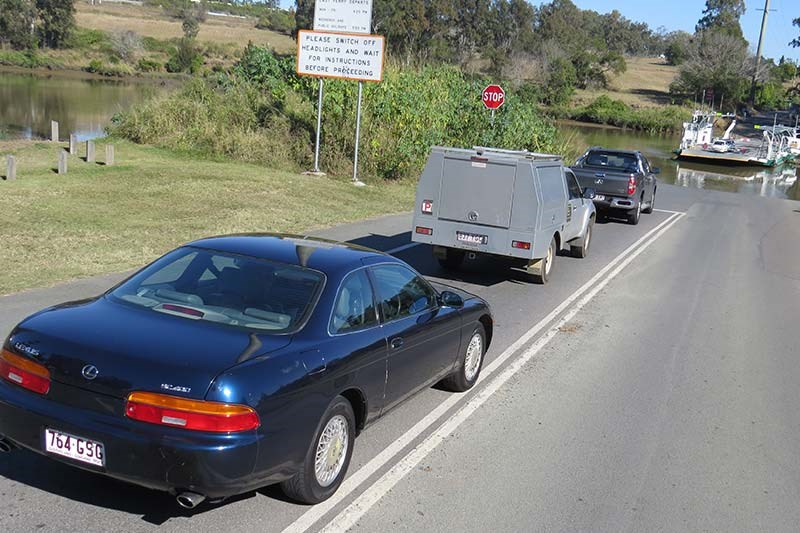 The Moggill ferry in Qld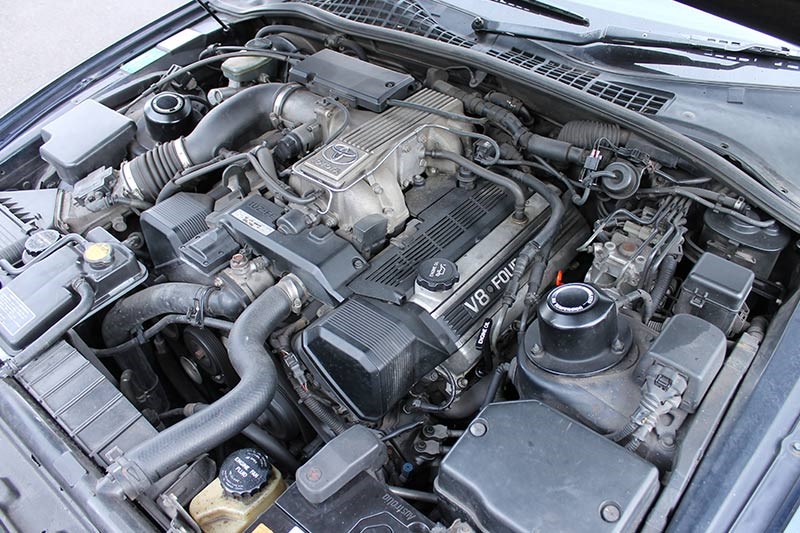 Quad-cam, four-valve, 6-bolt-mains V8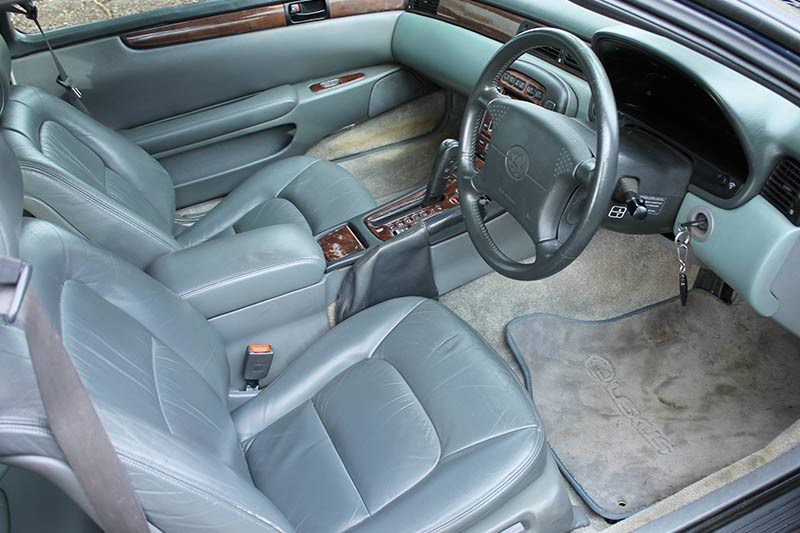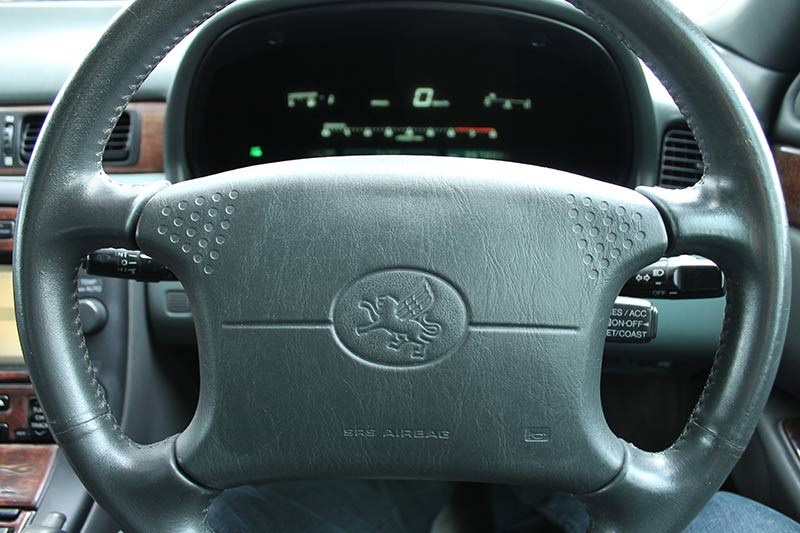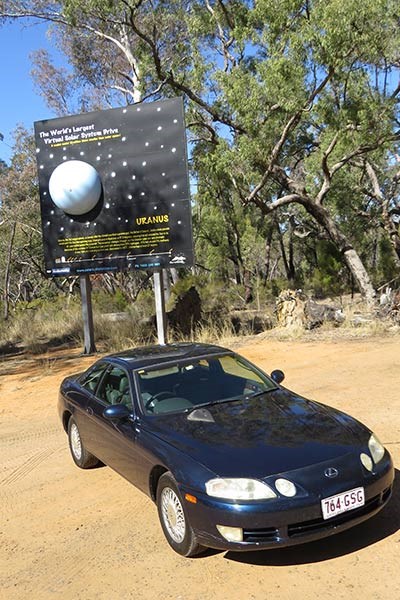 On the Astronomy Drive near Coonabarabran in NSW

Guido reckons there's always room for one more
Well, that's it, the last spot on the driveway has been soaked up by the latest car purchase. We officially have gridlock. And the culprit? A Toyota Soarer Limited (UZZ31 in factory-speak) badged as a Lexus SC400.
So how did this come about? You may recall a few issues ago we did a Japanese classic value guide – our first in a very long time and a nice fat issue to celebrate its return. It went down pretty well. However one of the risks in working on stuff like that is you kinda get caught up in the story.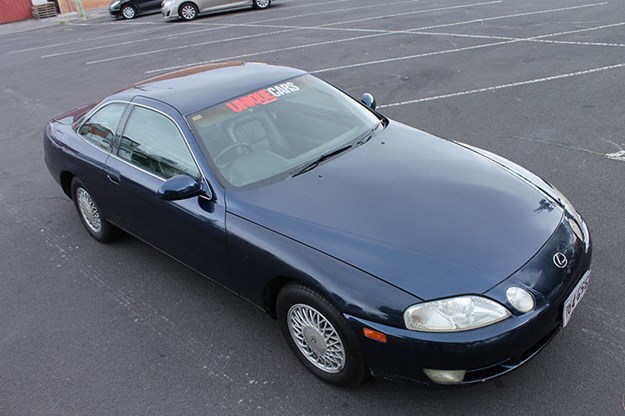 Not a lot wrong with the styling – a smart gentleman's coupe. Now all we need is a gentleman to go with it..
Almost inevitably, muggins started cruising the classifieds (yes, that's double jeopardy – we have classic car classifieds at tradeuniquecars.com.au) speculating on what it would be like to own all sorts of interesting toys. The thing is, with a very few exceptions, older and interesting Japanese cars are cheap. Sometimes ridiculously so given the technology hidden under the paint.
| Read next: Toyota Soarer/Chaser market review 2018
One thing led to another and I picked up on the fact that third-generation Toyota Soarers – the equivalents to Lexus SC300/400 series – seemed to offer a lot of bang for your buck. This series kicked off in 1991 and was available with four main engine variants: a 2.5lt straight six in normally-aspirated or turbo form, a 3.0lt straight six, or the 4.0lt V8 out of the Lexus LS400. You could get a five-speed manual with the 2.5lt turbo, which is very desirable. Otherwise you got a four-speed auto. Out back there was a Torsen variant on a limited-slip diff.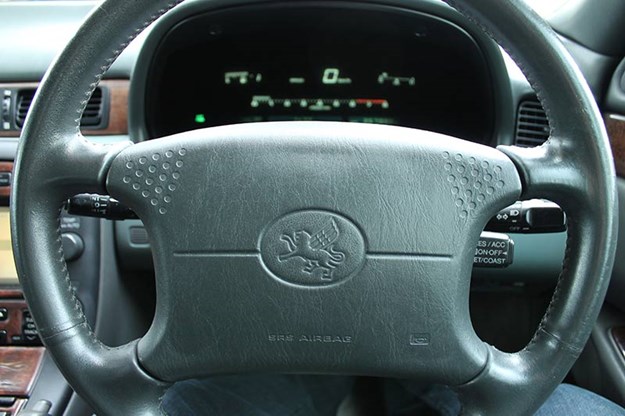 We used to pay a premium for a tiller like that
Cruising the classifieds, it was clear that a fair number of things had enjoyed colourful careers. Neither the Soarer nor Lexus was imported here by Toyota, but there was a time in the mid to late 1990s when they were popular as used grey imports. We're talking upmarket and expensive cars, but a few people made a living out of bringing them in.
After the initial local owners were through with them, they filtered down to a less cashed-up and younger crowd, who discovered there was a fair bit of performance potential locked away in both the turbo and the V8s. Inevitably a number of them got fat rubber and lowered suspension and went play-racing. Given the tough mechanicals, it was a cheap way to have some fun.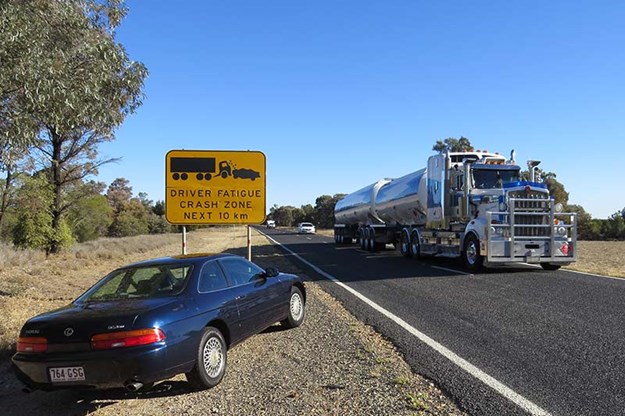 The Newell's an old-school, no bells and whistles Oz highway
As for this example, I went looking for an unmolested one, if such a thing still existed. And it did. Hidden up on the Gold Coast in Queensland was Di, who was retiring and selling her daily drive. It had been replaced with a new Lexus. The Soarer had big miles – 355,000km – but there was evidence it had been maintained and it came with a roadworthy cert. As resident workshop bloke Morley says, that Lexus V8 is a million kay powerplant if looked after, so mileage wasn't necessarily a big issue.
Priced at $3250, it didn't exactly represent the financial risk of the century. Now the easiest thing would have been to pop it on a truck and send it down to Melbourne, but where's the fun in that? Nope, spouse Ms M snr and I jumped a bomber to Qld and drove back, via the Newell, dropping in on friends in Moree and Canberra along the way.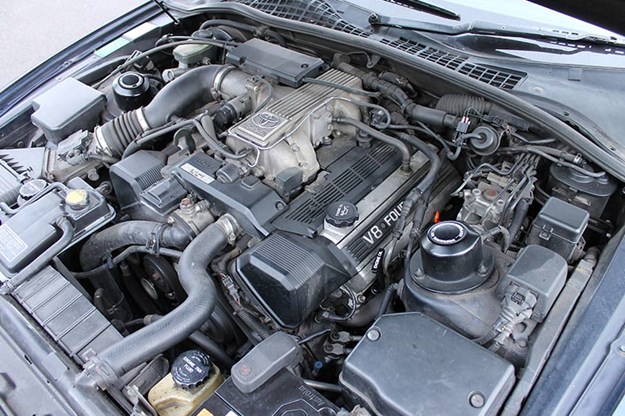 Quad-cam, four-valve, 6-bolt-mains V8. A lot to like, right there
(This was my second trip in a week down the Newell, as the Friday before I'd flown up to collect a motorcycle I'd bought in Brisbane and ride that back. It's all part of a cunning plan to empty Queensland of vehicles, one at a time…)
In the mad rush to meet the plane, I'd forgotten to bother with travelling tools, or even the little lithium jump starter battery I often take if we're going somewhere. Not to worry. The Lexus/Soarer/whatever turned out to be a gem.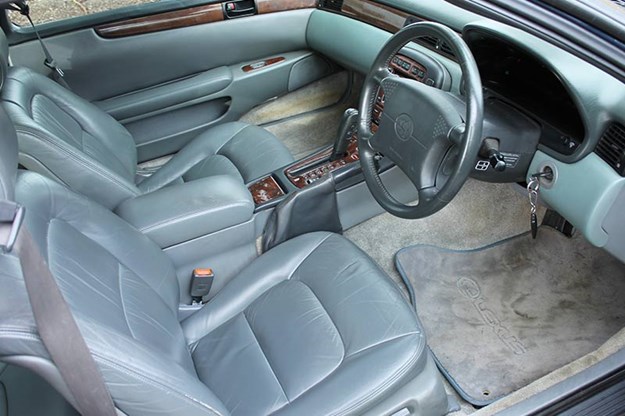 Enough leather to make the cow look like an endangered species
With around 190kW (250hp) of power claimed for the V8 and somewhere in the vicinity of 1600kg to push along, it qualifies as lively rather than seriously fast. The good news in this case was the engine feels crisp and the oil consumption across a 2000km trip was negligible. Fuel burn is about 10lt/100 on the highway, but seems to be a fair bit steeper around town. No complaints with the transmission, other than it feels like a service is probably due as it can take a second of two to engage drive.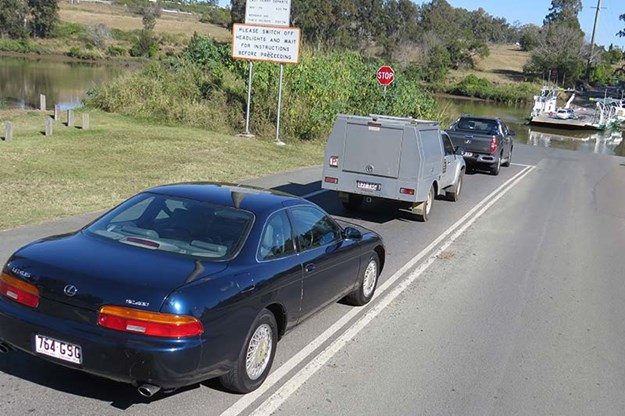 The Moggill ferry in Qld – always worth a little detour
Surprisingly, the suspension is still working okay. If you've been down the Newell lately, you'll know a lot of the surface is like a moonscape. Despite that, the car tracked fine and was remarkably comfortable.
Inside it's all leather and wood, with a spare roll of leather in the boot – compliments of the previous owner. Speaking of the boot, we had to chuckle at the little detail inside the spare wheel: matching fitted bags, one for a first aid kit and other for a 'valet kit'. The latter includes cleaners and polish, assorted cloths and (of course!) gloves.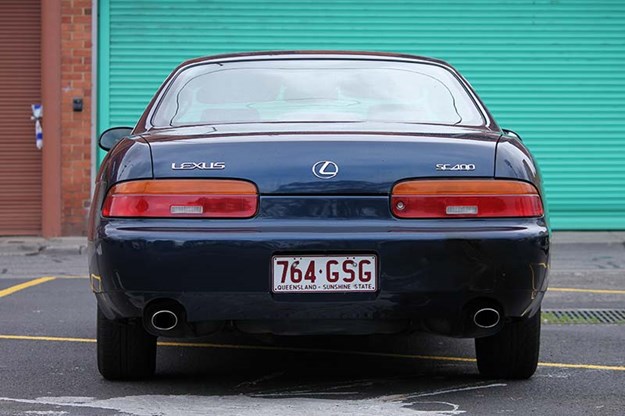 Quite a trim and tidy derriere, if we may say so
It's got more gadgets than any two other cars in our driveway, with switchable suspension, power modes, overdrive and a fancy console screen. That has the usual radios and climate controls, but there's also an early satnav on board (handy if I ever get lost in Japan…) and, believe it or not, a TV. Again, only of use back in Nippon, two decades ago. Most of it seems to be working, though the CD stacker is having a little rest at the moment.
Really, I reckon we got our money's worth. In Vic it's old enough to go on club plates, so we can play with it occasionally without spending a fortune on registration. There are lots of little areas that need a tidy-up, but the fundamentals are okay. And we should probably replace the engine belts before it's much older. Watch this space…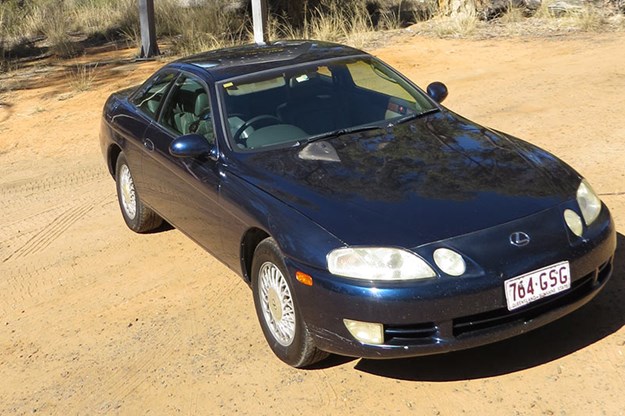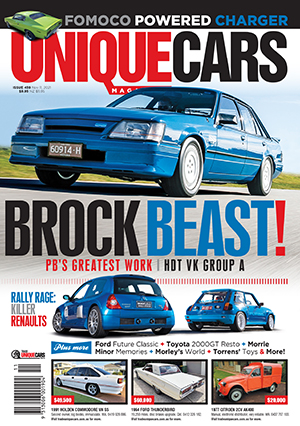 BLACK FRIDAY SALE ON NOW: Save 50% on a Unique Cars magazine subscription
Australia's classic and muscle car bible. With stunning features, advice, market intelligence and hundreds of cars for sale.
Subscribe