Mazda MX-5 Suspension + Belts - Our Shed
---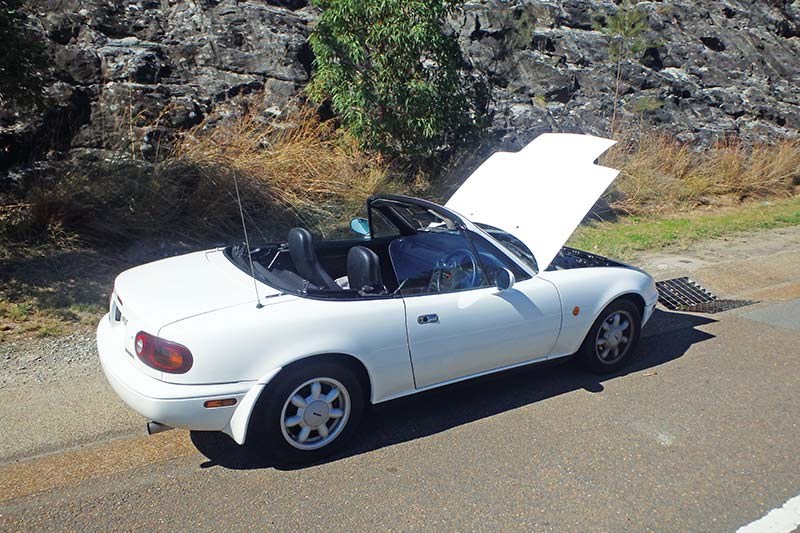 Roof down, bonnet up: You gotta take the good with the bad...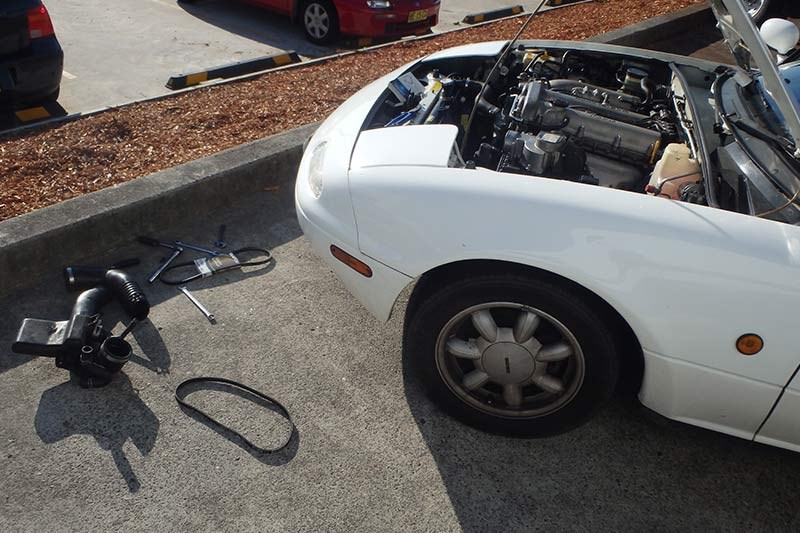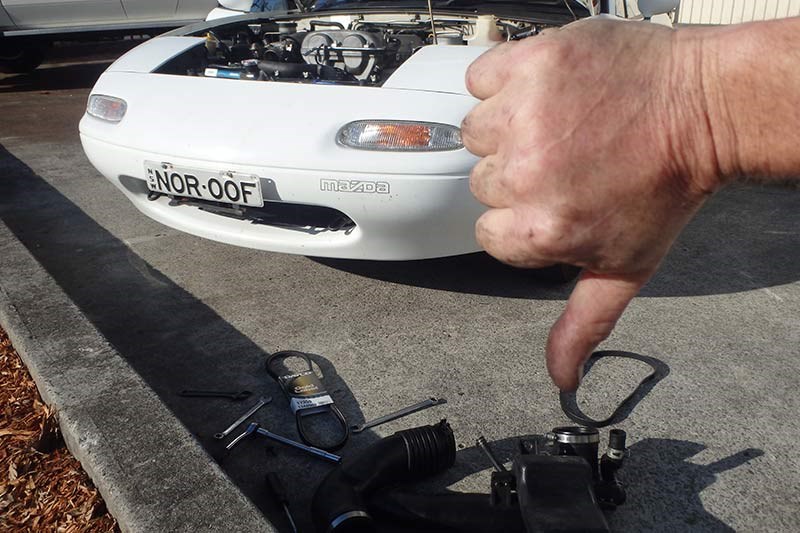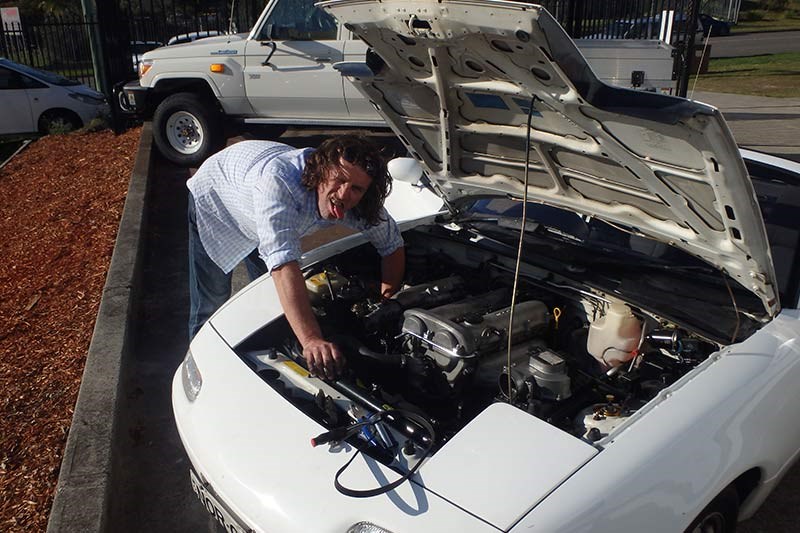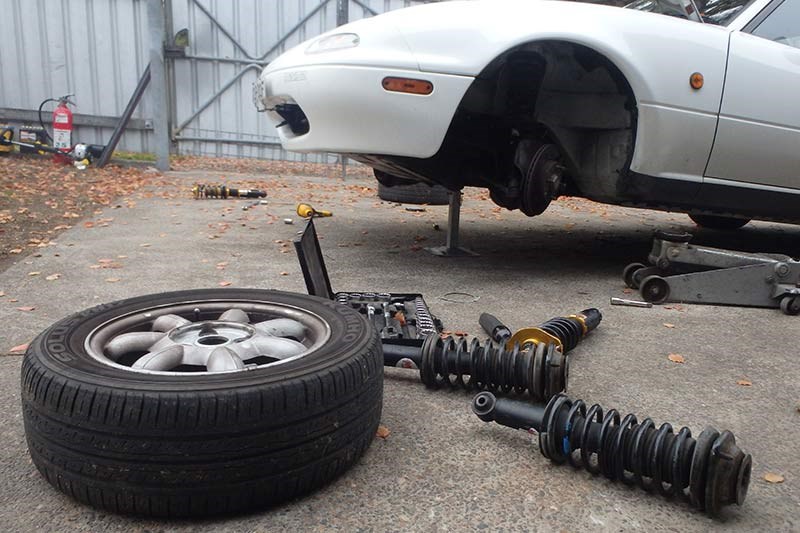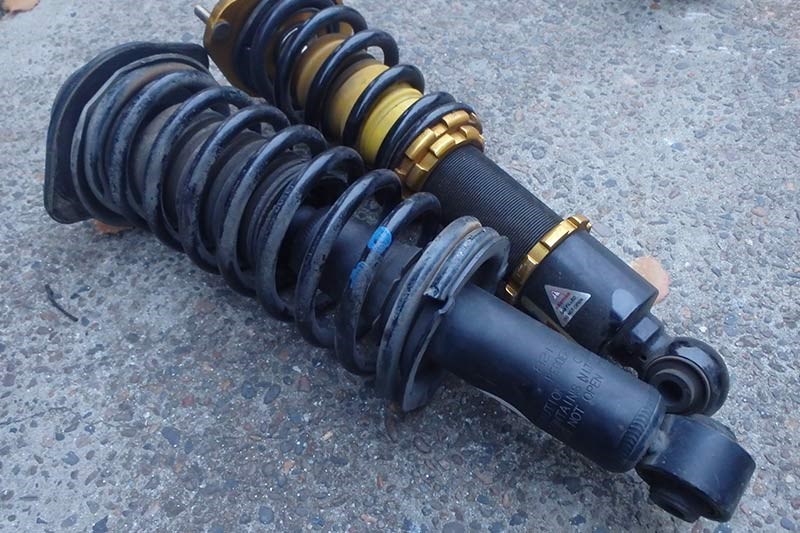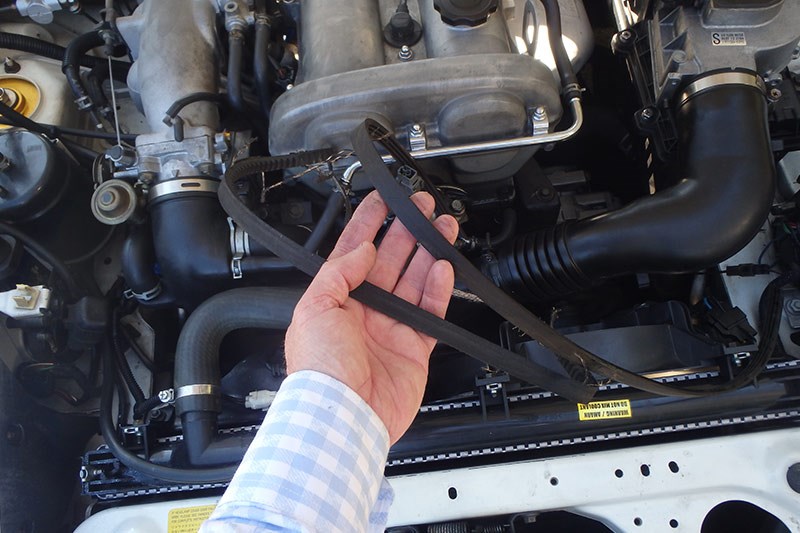 Glenn Torrens deals with two pain-in-the-bum situations with his Mazda MX-5
After six years in a Toyota Hilux 4WD, having an Mazda MX-5 as a daily driver was a relaxing and rewarding change of pace. Unlike many of my mates, I don't have a big commute each day – in fact, my work commute these days is email. But of course being a rock-star motoring writer, I have to arrive in style at photo shoots and cars shows, but dropping the top on a convertible for even a 10-minute drive to the shops to buy more noodles and on-special canned soup really puts a sparkle in your day!
However, there was one thing that was troubling me about my Mazda – the modified suspension. I live in an area known for its rough roads so the Mazda's lowered, stiffened suspension was taking the joy from the drive. You might think this reads all 'old man' but it's matter of horses for courses and I already have a race car – in fact, two – so the short-travel, jarring ride of the MX-5's track-tuned adjustable coil-overs soon became a pain in the butt. There's a bridge in an 80km/h zone near where I live with an edge so sharp that I expected the windscreen to crack every time I hit it.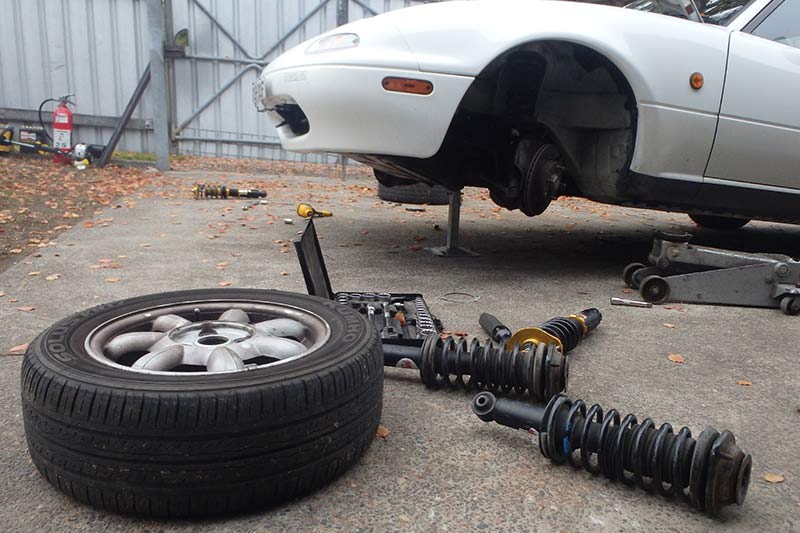 So in the months after buying my MX-5, I was on the hunt for replacement suspension. Apparently, the Japanese-market Eunos Roadster – and some limited edition Australian model MX-5s – had factory Bilstein suspension and everyone I know who owns – or has owned – an MX-5 reckons the Bilstein hardware is the holy grail of road-going set-ups. I was encouraged with assurances that I'd find good second-hand Billies from either an MX-5 or Japanese specialist importer, or from someone building a track toy from an imported not-for-rego Eunos…
But after several months of searching, I gave up! However I did find a set of four standard Aussie-spec coil-overs for $80 which means my MX-5 can now cope with Aussie goat tracks…maybe I'll find a set of Billies one day!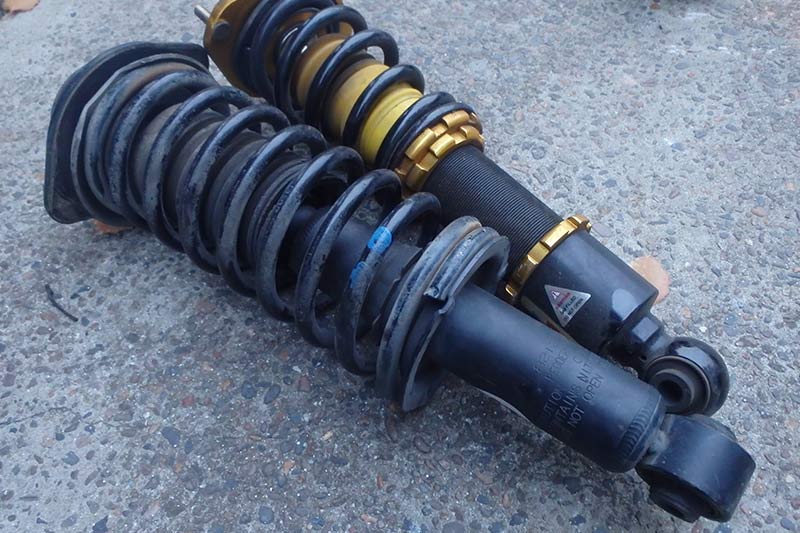 The suspension is now more suitable for track work...the goat tracks near where I live!
More trouble: to cut a long story short, one day I tapped the rev-limiter while merging with traffic on NSW's notorious M1 Motorway. No big deal, except around the time of the engine's "brrrt" there was a soft thump from somewhere around the front of the car and, in the mirror, I noticed a black shrapnel of rubber skating along the freeway behind me. I thought I'd run-over a piece of shredded truck tyre… until a minute or two later I noticed the temp gauge hard-right and the alternator warning light on. Oh shit!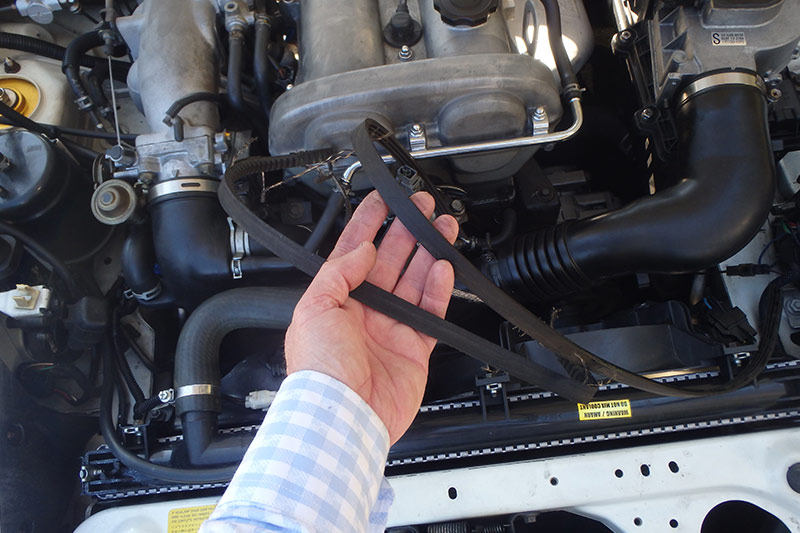 Replacing the belts required removing most of the Mazda's intake ducting...good fun on a steamy summer day
I quickly realised what had happened and, with the bonnet up, confirmed a thrown fan belt. In fact two: The A/C belt was gone, too. Luckily for me, after letting things cool down for 20 minutes or so, I limped the car a few kays to a mate's mechanical workshop, borrowed his car for a quick trip to a parts store for new belts, and using his borrowed tools, replaced the two belts in his carpark.
I was lucky that the belts broke so close to my mate's shop and I was lucky that I know how to fix things. It would have really sucked if it was a wet winter night!
Unique Cars magazine Value Guides
Sell your car for free right here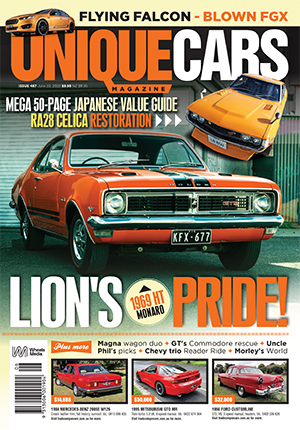 SUBSCRIBE TO UNIQUE CARS MAGAZINE
Get your monthly fix of news, reviews and stories on the greatest cars and minds in the automotive world.
Subscribe