VW Beetle Racer - Grafton Hill Climb
---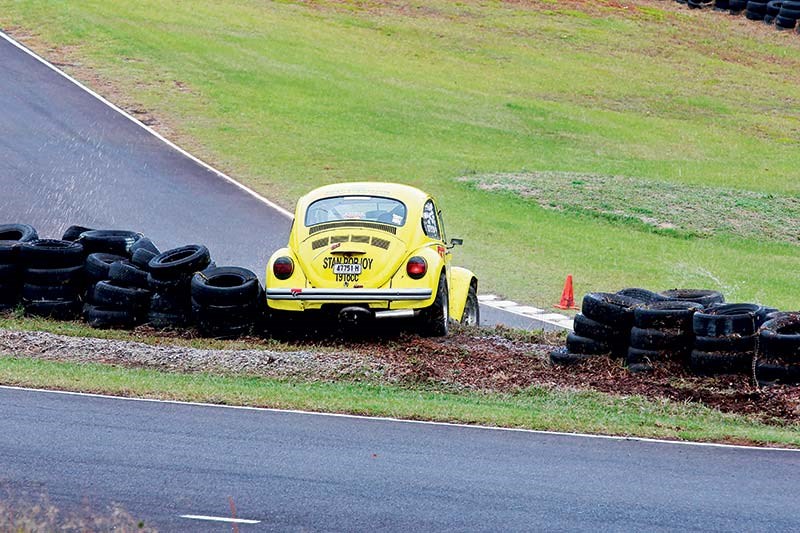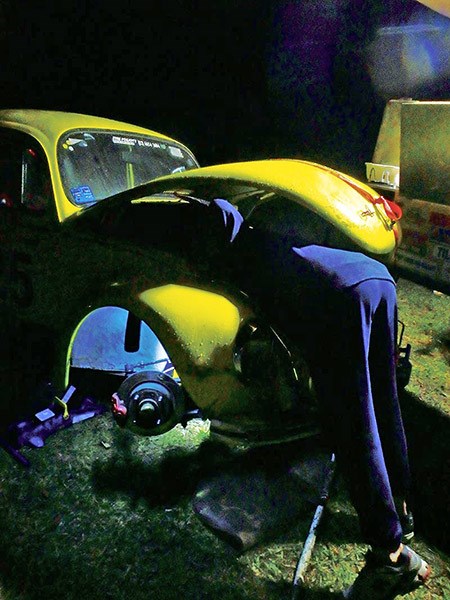 With a replacement steering box sourced, we worked into the night to get things fixed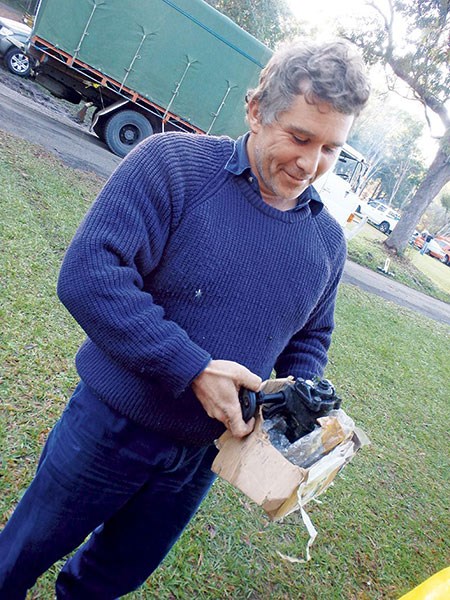 Fellow VW racer Rodney lent me a spare steering box - legend!

Belting a barrier is not the best way to start the weekend, reckons Glenn Torrens
WHOOOMP! Old tyres flew through the air as the nose of my little yellow Bug belted the barrier. Damn. I killed the ignition and battery and gave myself a slow clap before unlatching my harness and clicking open the door to be met by a concerned, but sympathetic, track official.
On my second practice run at Grafton Hill Climb, lairising around on the damp track, I'd crashed.
With my Bug towed backwards from the tyre pile by the flaggies – and me checked out by the ambos – the damage didn't look too bad. The bumper and right front mudguard were minced but air remained in the front tyres. Mindful of the mud and bark chips my car might drop onto the track, I began driving back to the pits discovering almost immediately that the car wouldn't steer properly.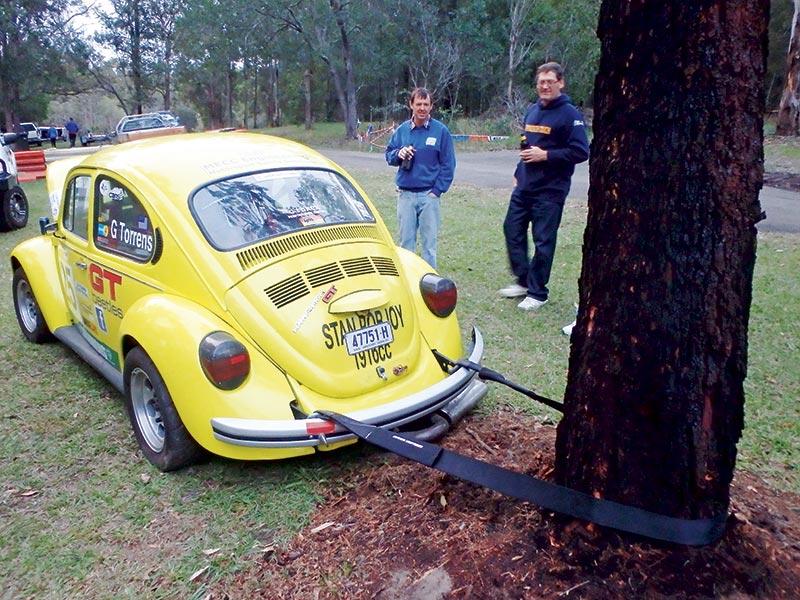 With its tail strapped to a tree, I pulled out the VW's squashed nose using my 4WD's winch
After pulling the front panels of the car straight with the winch on my Hilux 4WD, I found the suspension was bent and the steering box was damaged. I carry a few spares for my car – fuses, fan belt, ignition modules and a spare driveshaft – not suspension or a steering box.
I was in a bit of trouble!
When the practice session concluded, a bunch of other participants wandered over to have a beer, offer help and – of course! – give me a rev-up about my wall-walloping ways. Someone mentioned a local wreckers' yard… Maybe worth a call?
I phoned, but being late on Saturday afternoon, on a holiday weekend, the yard was closed until Tuesday. Someone else suggested someone else – another phone call; no luck. I rang a fellow competitor, Heath, who although he wasn't racing, lived less than an hour away from the Grafton track and said he'd take a look for a spare steering box when he got home from work. Then another bloke mentioned another bloke who was due to race his turbo VW Beetle tomorrow: I made another ambitious phone call.
"Yeah, no worries," came the reply from Rodney Bryant. "I've got a spare. I'll bring it, you can borrow it and send it back later!"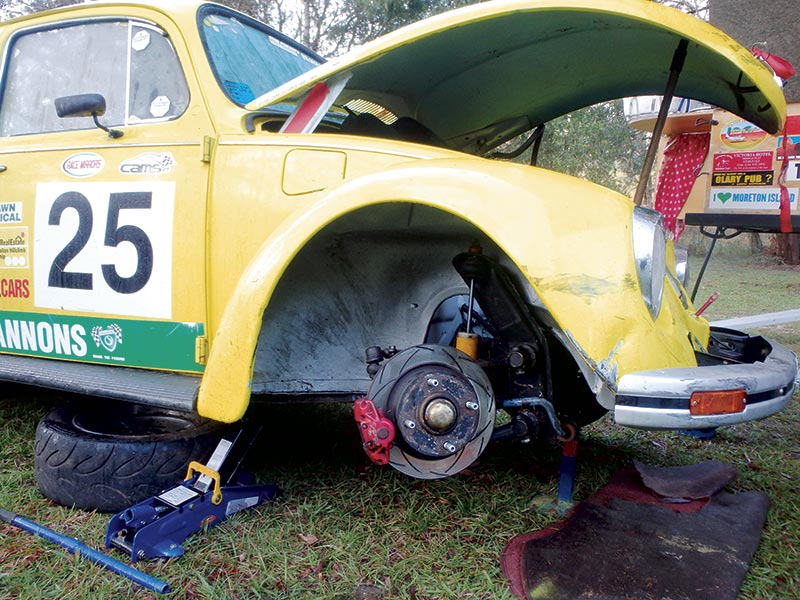 Panel damage is easily fixed - steering damage is not so easily rectified, especially track-side
Awesome! With plenty of help from the other hill-climbers, that evening I partially disassembled my Bug's front suspension in preparation for the steering box arriving in the morning.
Sure enough, Rodney arrived with the steering box and although I missed my first run, I was able to limp my car – yes, the alignment was wonky – around the track for the day's remaining four sessions, meaning my weekend wasn't a total write-off!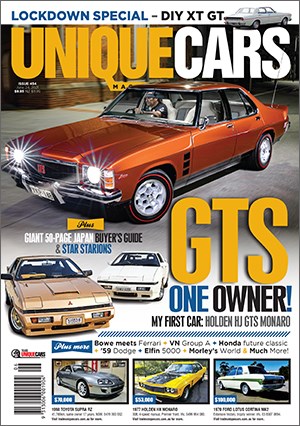 Subscribe to Unique Cars Magazine and save up to 42%
Australia's classic and muscle car bible. With stunning features, advice, market intelligence and hundreds of cars for sale.
Subscribe