Rolls-Royce Silver Shadow: Our shed
---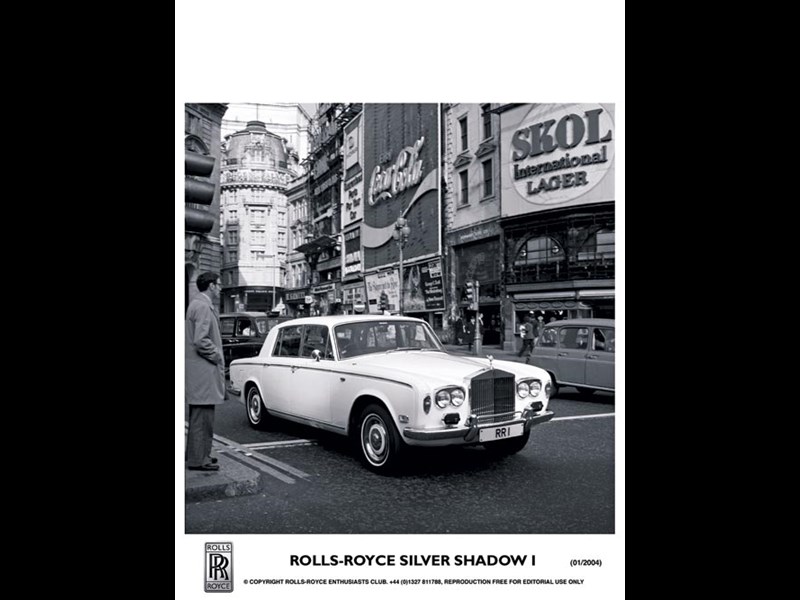 Rolls-Royce Silver Shadow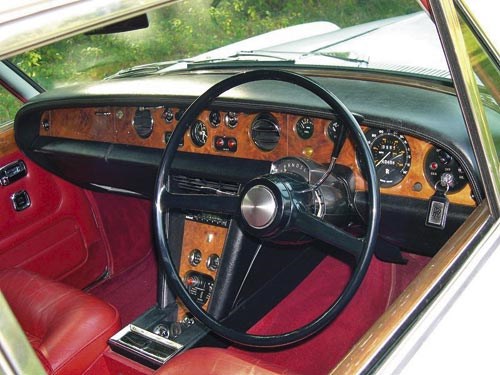 Rolls-Royce Silver Shadow

John Wright's owned hundreds of wildly different cars. Here, the Captain tells us of his dalliance with a Roller.
Rolls-Royce Silver Shadow 
It was a Roller coaster ride of short duration. I won't disclose the name of the establishment from which I purchased (because you don't 'buy') a Rolls-Royce Silver Shadow in a fit of emotional insanity sometime in 1991. I have referred to this business in my book (My Other Wife is a Car) as Just Leave Your Wallet Here Motors. But I sold it to a dealer at a loss of $10K in just a few weeks. I was, to say the least, relieved to say goodbye to the 1974 Roller, Walnut 'in colour' as dealers always say.
The salesman may truly have suffered a memory lapse when he told me the car had done 191,000 kilometres. Australia went metric in 1974 and I didn't question him until after I had agreed to buy it. Only then, for some odd reason, did I make the connection between an imperially-calibrated speedometer and the alleged mileage. OK, so it's really 191,000 miles or 1.61-something the distance. A peccadillo!
I was happy enough at first. The Spirit of Ecstasy does just that to the driver's heart. It is even difficult to avoid the urge to sight it with one's nose held aristocratically high.
And it was a good car. The only fault was a shake in the steering when negotiating bumpy corners.
My mistake was in returning to Just Leave Your Wallet Here Motors for advice and the repair. Oh, yes, I also thought that a temperature gauge might be a good idea instead of a warning light and, why not a small tachometer neatly incorporated? That came to a grand total of somewhere north of $3500, which was a fair slice in 1991.
The advice or rather the seeking thereof, constituted an even bigger mistake. I asked the technician (they don't employ mere mechanics!) what it could cost in the worst case scenario of an engine failing in mid-procession.  His answer of $50K was what sent me up the Road. Just Leave Your Wallet Here Motors bluntly refused to take the car back, doubtless embarrassed by the prospect of disclosing how much of my money they had already secured.
In retrospect, selling it, especially at that price, was probably an even bigger mistake than buying it in the first place. The full service history totalling several times the sum I paid for the car suggested scrupulous maintenance. Maybe nothing else would have gone wrong for years. Maybe.
Now you can buy a usable Shadow for $12K. But enterprising sellers will, as the English say, 'break' it. You can pay more than $2K for the Spirit of Ecstasy and close to $10K for that radiator grille. Thus the $20K I recently paid for my 1981 Silver Spirit looks pretty reasonable.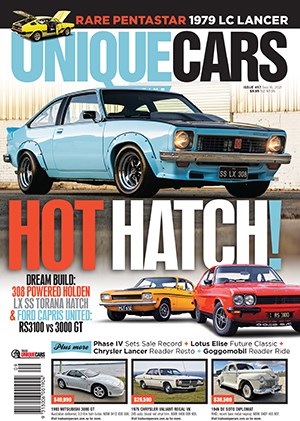 Subscribe to Unique Cars Magazine and save up to 42%
Australia's classic and muscle car bible. With stunning features, advice, market intelligence and hundreds of cars for sale.
Subscribe