2014 Maserati Quattroporte GTS review
---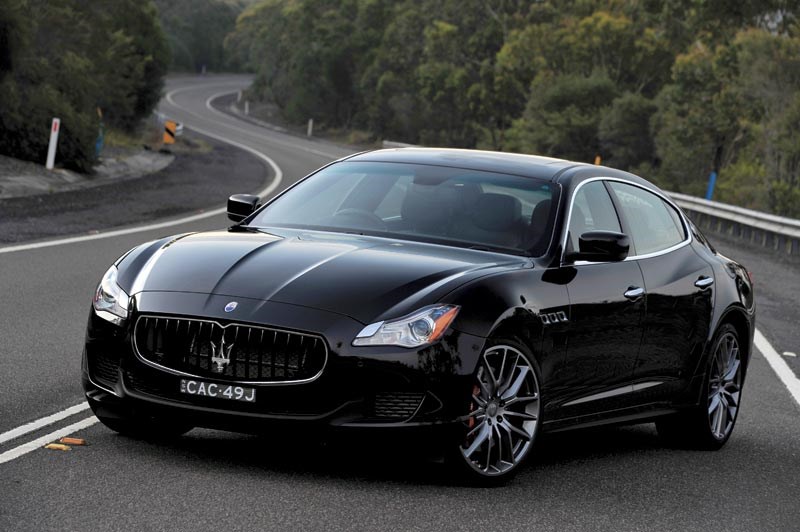 Maserati Quattroporte GTS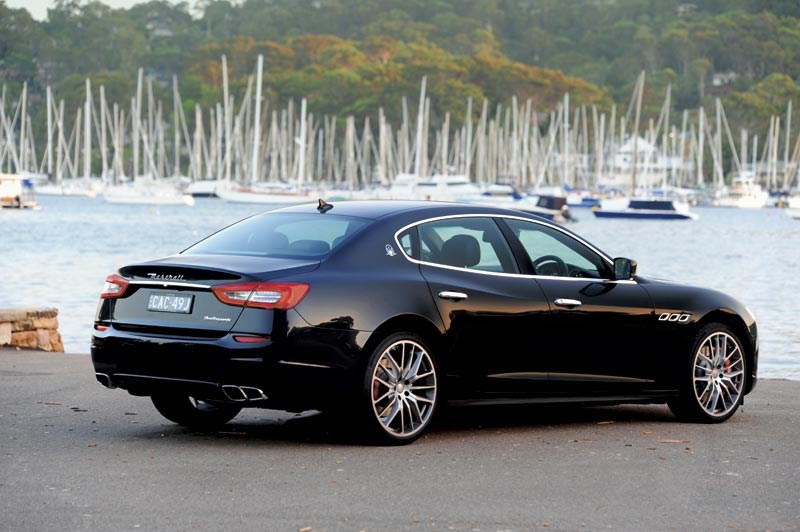 Maserati Quattroporte GTS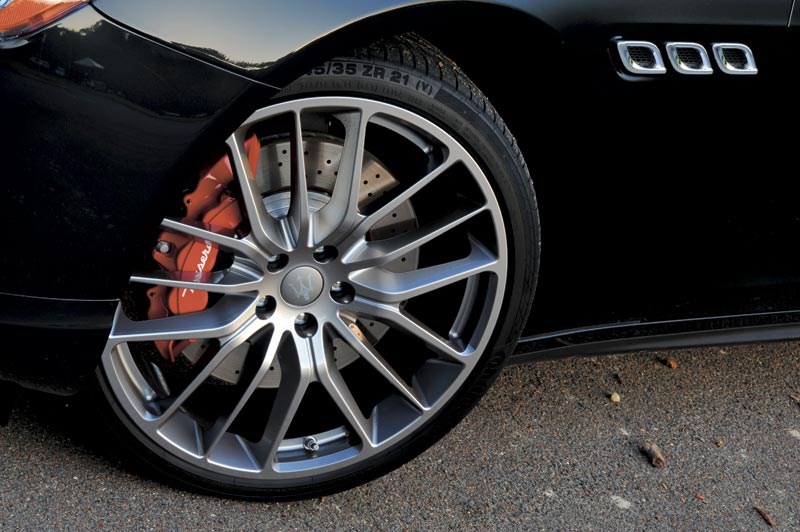 Maserati Quattroporte GTS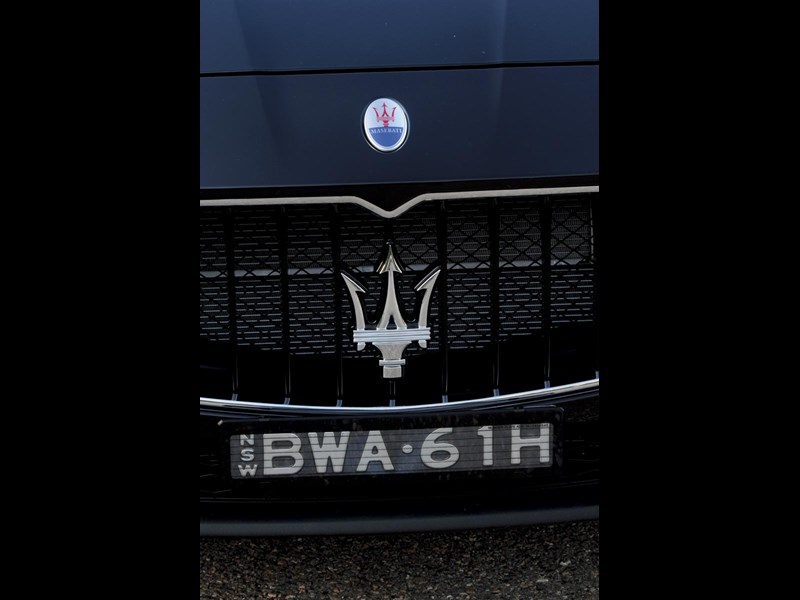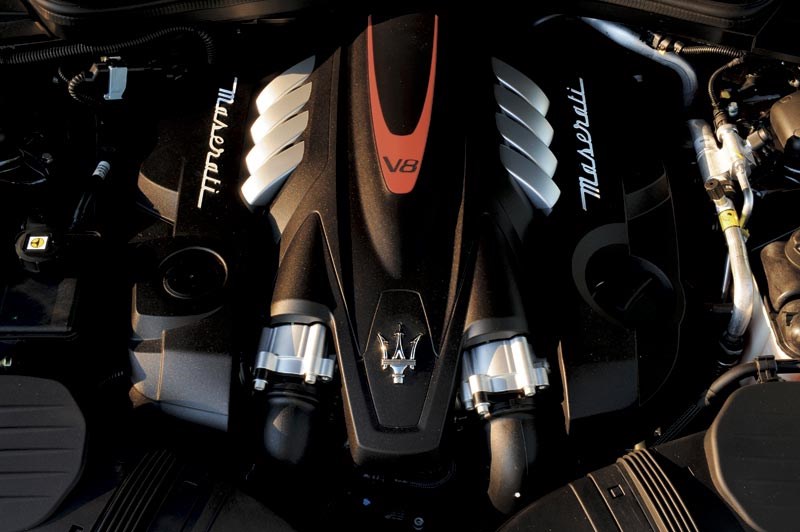 Maserati Quattroporte GTS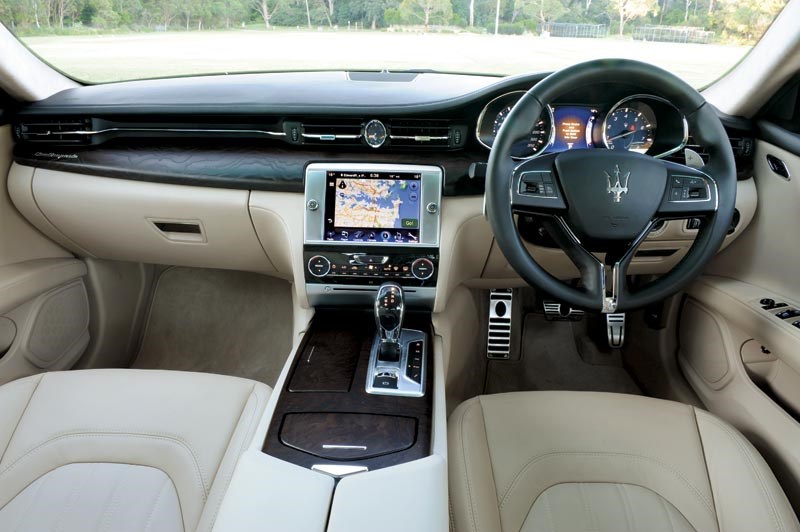 Maserati Quattroporte GTS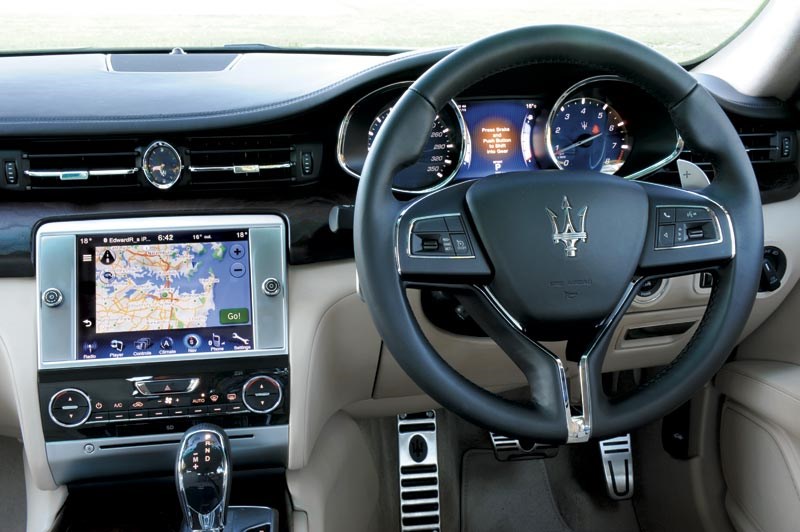 Maserati Quattroporte GTS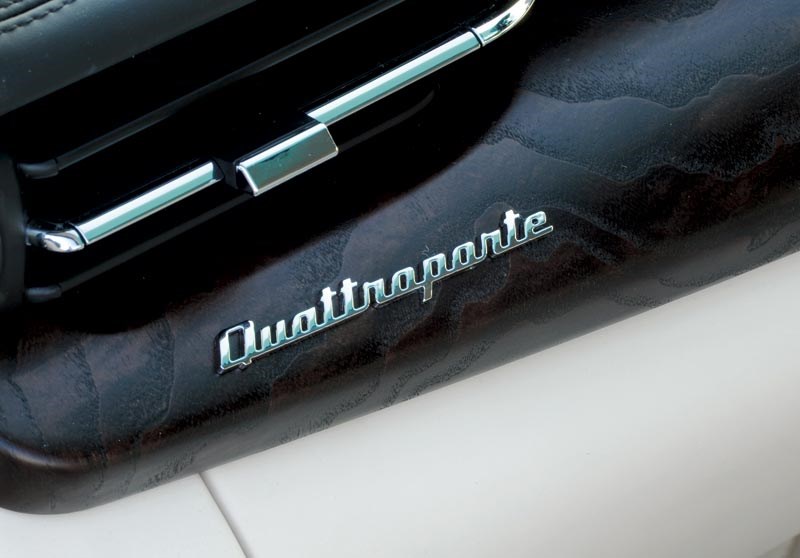 Maserati Quattroporte GTS

Four-doors, dirty big horsepower and that lovely Trident on the Grille. Just bring your wallet...
2014 Maserati Quattroporte GTS
Maserati celebrates its 100th birthday on December 1 of this very year. While making much of the company's fine heritage, it is quick to claim that it is in a 'new era' and is taking a 'new direction'. Sounds like having your cake and eating it too, but automotive PR-speak often borders on the gigglingly odd, so no surprises there.
What can't be disputed is the company's incredible racetrack pedigree. For a good portion of that 100 years, racing cars were greatly prioritised over road cars. Indeed, the 3500GT - Maser's first street car - didn't roll off the production line until 1957, the same year Juan-Manuel Fangio famously took the Formula One World Championship aboard the magnificent six-cylinder 250F.
Of course, now the reverse is true. Although Maserati has kept its modern day toe in the circuit racing water with the MC12 race cars, the focus is now firmly on building the brand's sporty road-going credentials.
In 2013 Maserati delivered 15,400 cars, 7800 of which were the predecessor of the this launch report's subject, the Quattroporte. The fifth-generation car gained great traction among the stupidly rich in the Land of the Free, with sales in that market up by more than 100 per cent. Interestingly, China was up a whopping 340 per cent; 40 per cent of all Quattroportes built went to China.
Maserati hopes the sixth-generation Quattroporte can further build on this gathering momentum.
When the good folk at Maserati claim the Quattroporte is a totally new car, they are on the money. In fact, there is no carry-over from the previous generation machine whatsoever. That represents real faith from the Italian prestige mob.
The car debuts a direct-injection engine family that follows market precedent, heading down the 'downsized forced-induction' route. The engine line opens with a 3.0-litre, twin-turbo V6 and is topped by a 3.8-litre twin-turbo V8.
Both engines are assembled by Ferrari at its Maranello factory and matched to the latest eight-speed automatic transmission developed with ZF.
Fitted to the 'entry-spec' Quattroporte S, the little V6 makes 301kW of power at 5500 rpm, and 550Nm of torque across a wide 1750rpm to 5000rpm range. The S accelerates to 100km/h in 5.1sec and on to a top speed of 285km/h. Quick? Well, those numbers almost match those of the previous range-topping V8.
The top of the range Quattroporte GTS houses a 390kW, 3.8-litre twin-turbo V8. Peak power is at 6800rpm, backed by 650Nm torque from 2000-4000rpm. Overboost function momentarily spikes the peak torque to 710Nm from 2250-3500rpm.
This grunt makes the Quattroporte GTS the fastest four-door Maser has ever built, reaching 100km/h in 4.7sec and hitting a 307km/h peak.
At launch we sample the V8-powered GTS, and it's a big car. In fact, at 3171mm, it has the longest wheelbase in its category. While it does its best to mimic a sports car, it is best described as a 'luxo-gentleman's express'. It is astonishingly quick and turn-in is neutral and predictable, but it is B-I-G and very twisty going soon has the pilot 'busy' and wide-eyed. Get it right though, and the GTS offers a rewardingly 'spirited' drive.
It's delightfully plush, if a little 'generic' now in its instrumentation and layout. In a car like this, I want to feel very special indeed, especially if I'm parting with the $319,800 asked for the GTS ($240,000 for the S). In that rarefied air, I'm not sure it hits the charismatic mark in quite the way a Bentley Flying Spur or Aston Martin Rapide does.
In short, the new Quattroporte is damned quick, very refined and, well, Italian. And that might just be more than enough for many.

SPECIFICATIONS
2014 Maserati Quattroporte GTS
Body: 4-door sedan
Engine: 3799cc twin-turbo V8, DOHC, 32v
Power: 390kW @ 6800rpm
Torque: 650Nm @ 2000-4000rpm (710Nm on overboost)
Transmission: 8-speed automatic
Suspension: double wishbone, steel springs, 'Skyhook' dampers, anti-roll bar (f); multi-link, steel springs, 'Skyhook' dampers, anti-roll bar (r)
Brakes: disc/disc
Price: $319,800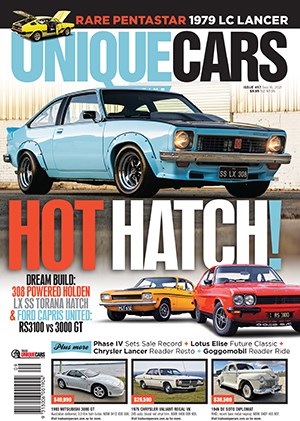 Subscribe to Unique Cars Magazine and save up to 42%
Australia's classic and muscle car bible. With stunning features, advice, market intelligence and hundreds of cars for sale.
Subscribe