Ford Fiesta ST review
---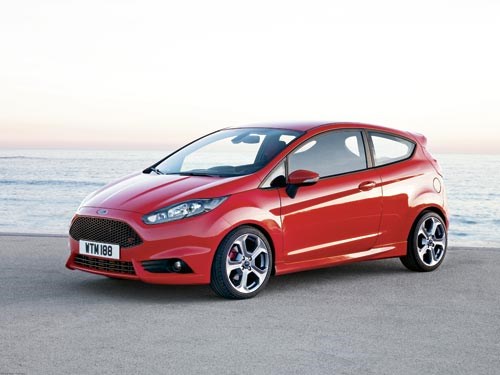 Driven: Ford Fiesta ST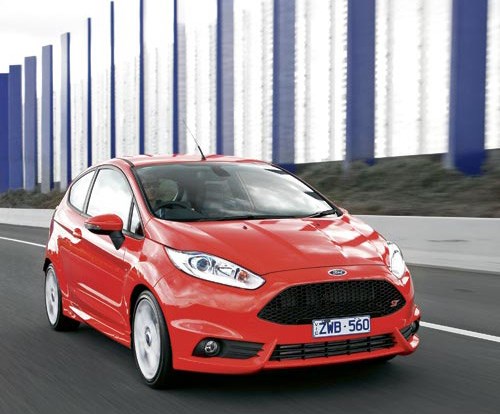 Driven: Ford Fiesta ST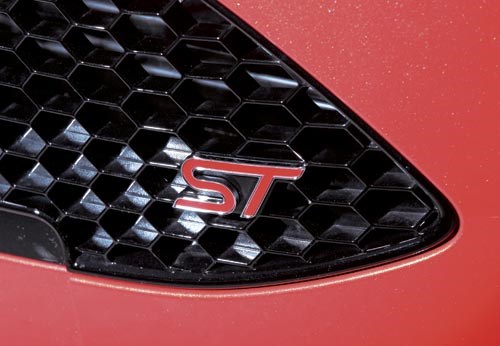 Driven: Ford Fiesta ST

Ford's Fiesta ST is a hottie that will delight the enthusiast driver for beer money...
Ford Fiesta ST
It probably goes without saying that we are 'old car guys' here at Unique Cars. Indeed, our allegiances lay squarely in the realm of chrome bumpers, toggle switches and living with a car's, err, character. Air-conditioning? Stability control? What? Check your jodhpurs; you seem to be decidedly unburdened by at least two of life's manly necessities.
Car companies recognise that most of you lot drive modern cars as well as your favourite oldies, so they like us to drive their new wares. Fair enough.
But the truth is, that finds us behind the wheel of some pretty mundane machinery, the likes of which we could never write about here. I guess it makes sense.
I grew up loving small, nimble rally cars like Escort RS2000s and Datsun 1600s. I love how they screamed, 45mm sidedraft Webers slurping the juice and air by the gallon, the delightful induction roar offering a pure, maniacal soundtrack. There have been few small, cheap cars since that offered that sort of 'rush'. But now and then a car surprises.
Enter the Ford Fiesta ST. With 134kW at 6000rpm (and another 13kW on hand in overboost mode) from the car's 1.6-litre turbocharged east-west four, pulling around just 1198kg, I'm happy to suggest there would not be much to touch it in very twisty and tight going.
Coupled to this delightful powerplant is just about the sweetest six-speed manual gearbox I have experienced. On anything.
Of course, it's the front wheels that are being driven, and there are those purists who are a little allergic to this set-up. My message to them is to get with the program.
The simple fact is, a fronty is just as much fun to punt about in quick-mode and rewards input at the tiller equally efficiently. Especially a car as brilliantly balanced and competent as the ST.
It is decidedly stiff, bouncing about like a labrador puppy at the sight of a tennis ball, but I wouldn't call it intrusive, and it makes possible mind-bendingly late braking, along with an agility that allows very early application of the strong mid-range power. Turn-in is simply sublime. Am I raving on a little?
Yep, this is a superb car. There are nice Recaro race-style seats, specific to the ST, a lovely leather steering wheel and capped pedals. And a full manual box. A clutch pedal!
You may have to explain all this to your Gen Y offspring. "Yes, Tarquin, we used to have to 'drive' our cars." The ST brings all that back for us four-pot fans.
The car is incredibly priced at $25,990. Truth is, it is quite small, and that might limit its market appeal somewhat, but anyone suggesting this is a hairdresser's car would be a mile off the money. It is a pure four-seat sports car. Make no mistake. It's a delight.

SPECIFICATIONS
Ford Fiesta ST
Body: Two-door sedan
Engine: 1.6-litre 4-cyl turbocharged
Power: 134kW @ 5700rpm
Torque: 240Nm @ 1600-5000rpm
Transmission: 6-speed manual
Suspension: Front Macpherson struts Rear Torsion beam, coil springs
Brakes: Disc/disc
Price: new $25,990
Unique Cars magazine Value Guides
Sell your car for free right here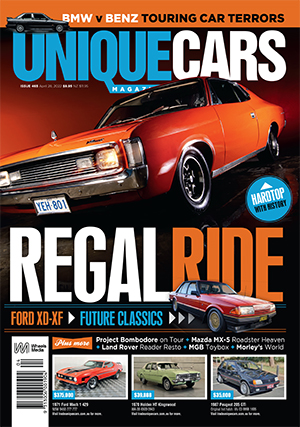 SUBSCRIBE TO UNIQUE CARS MAGAZINE
Get your monthly fix of news, reviews and stories on the greatest cars and minds in the automotive world.
Subscribe