Mercedes-Benz A45 AMG review
---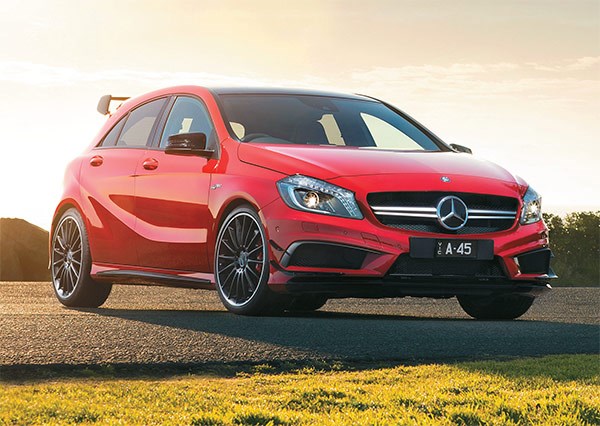 Mercedes-Benz A45 A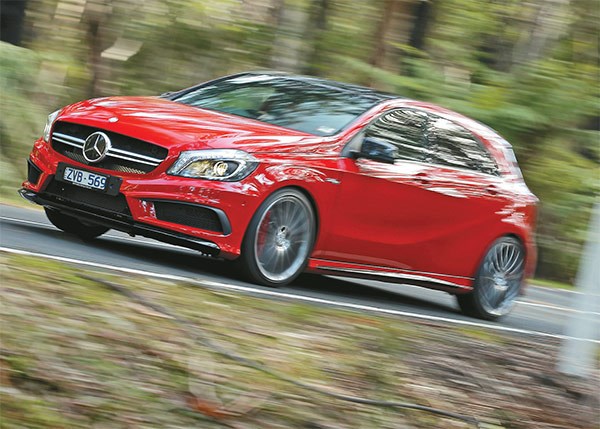 Mercedes-Benz A45 A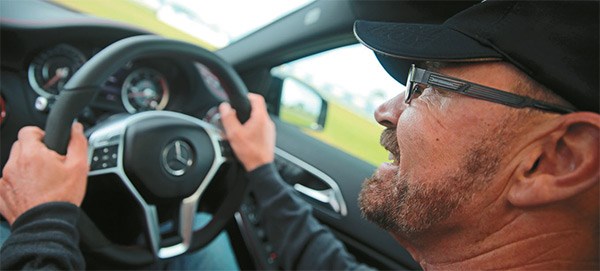 Mercedes-Benz A45 A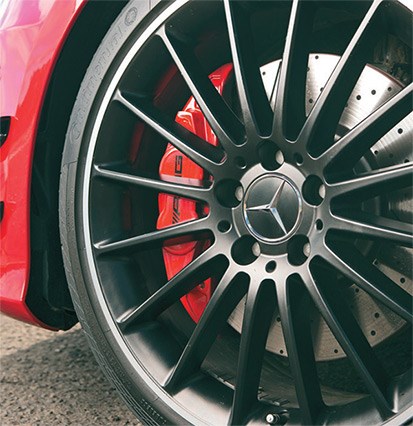 Mercedes-Benz A45 A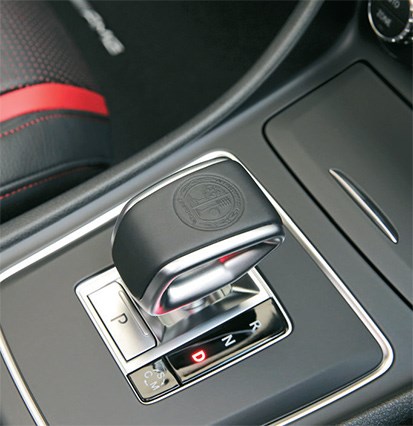 Mercedes-Benz A45 A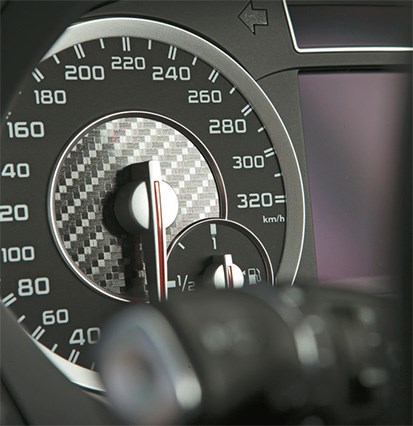 Mercedes-Benz A45 A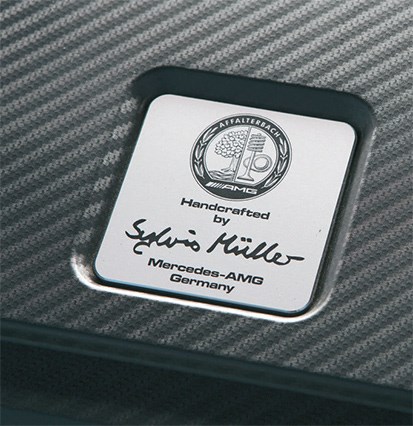 Mercedes-Benz A45 A

JB comes to grips with Mercedes-Benz's serious shot at the hot hatch hero title...
Mercedes-Benz A45 AMG
JB the journalist. 'You're kidding' I hear you say. Editor Leechy asked me to assess this new Benz because he reckons no one knows any more about performance cars than me.
While I do have plenty of experience in the area, my area of specialty is classic cars. Classics are simpler, easier to pick the eyes out of and, in most cases, loaded with character that is difficult to find in most modern machinery.
Well, let me assure you, the A45 AMG has character in spades. In fact, I am going to stick my neck out here and say that this car redefines what a hot hatch should be.
Let's take a look at the mechanicals first. For starters, the 2.0-litre turbocharged four-cylinder is the most powerful four-pot production engine in the world.
The little beast has forged pistons, a forged steel crank, sodium filled valves, super tricky Piezo injectors that deliver multiple injections and an ignition system that delivers multiple sparks.
The numbers are impressive. How about 265kW at 6000rpm and 450 Nm from only 2250rpm? Handbuilt and signed by each individual assembler, the engine receives a hefty 1.8 bar of boost from its twin-scroll turbocharger. That's 26.5psi in the old money!
Back in our Dick Johnson Racing Sierras in Group A (see the full story on them on page 68), we ran 1.8 to 1.9 bar at long races like Bathurst, but that was a full race engine with turbo-lag you could time with a calendar.

In contrast, the A45 has no discernible turbo-lag. It's amazingly driveable, helped in no small way by the seven-speed dual-clutch gearbox and a choice of mapping programs from 'Comfort', through 'Sport', to full manual operation. I normally don't like too many gizmos in my cars and when they are there I like them easily understood. The A45 achieves this – even I figured out the systems pretty quickly.
Gentle freeway running in comfort mode saw consumption numbers of as little as 4.6L/100km. Select 'Sport' mode and floor the throttle, though, and all hell breaks loose! Of course, fuel usage quickly triples (or worse) with these sorts of shenanigans.
The engine growls, I mean seriously growls, the gearshifts are rifle-shot quick and at every change the exhaust crackles and pops like a full-on race car. Performance figures are pretty wild. How about 4.6 seconds from zero to 100km/h? To put that into persepective, the 45's big brother, the legendary 6.2-litre V8 C63, isn't any quicker.
The clever all-wheel drive system obviously helps here, along with the two-stage launch control – 'normal' and 'race'. The race start mode is feral! The car launches like an electrocuted cat, all wheels scrabbling, and disappears up the road like it's been shot out of a cannon.
For people with track day intentions, there is a 20 per cent stiffer suspension package that certainly adds to racetrack poise but make sure your dentures are glued in. There is also an aero pack which may make a tiny difference at very high speed but looks a little fake in my view. Different strokes for different folks as they say!
The only other option available is black wheels which look great on most body colours. The tyres are Dunlop's latest SP Sport Maxx RT, which have real race tyre technology and absolutely amazing grip.
The interior trim offers true AMG quality and style, and the seats have lateral grip as good as I have ever experienced in a road car. There is enough adjustment in the driving position to accommodate smallish me or my mate Paul who admits to being north of 100kg. A long way north, I'd humbly suggest.
Obviously the standard features include satellite navigation, park sensors, a full glass roof and electric everything. Styling here is loaded with prestige AMG cred. I love the front with its purposeful lines, but the rear doesn't grab me in quite the same way though. It's a bit fussy and squat.
Not many road cars really shine on a racetrack, often having limited grip and generally getting way out of step when pushed hard, but the A45 was at home at Phillip Island. I was shocked at how much grip it had and how well balanced it was with just a hint of understeer.
The only criticism in this environment was that the gearbox would not always accept the downshift when I asked for it. It's no biggie, though, being there for mechanical protection to stop loonies trying to select third gear at 200km/h.
So, the A45 AMG… Seriously quick, beautifully poised and probably the performance buy of the decade at around 75 grand plus on-roads. In fact, it's so complete, I want one!

SPECIFICATIONS
Mercedes-Benz A45 AMG
Engine: 1991cc 4cyl, DOHC, 16v, turbocharger
Power: 265kW @ 6000rpm
Torque: 450 Nm @ 2250-5000rpm
Weight: 1555kg
Gearbox: 7-speed dual-clutch
0-100km/h: 4.6sec (claimed)
Top speed: 270km/h (claimed)
Price: $74,900
Our rating: 8.0/10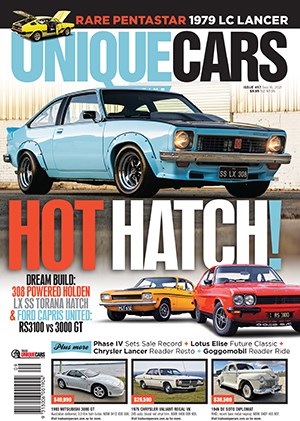 Subscribe to Unique Cars Magazine and save up to 42%
Australia's classic and muscle car bible. With stunning features, advice, market intelligence and hundreds of cars for sale.
Subscribe