Audi RS4 Review
---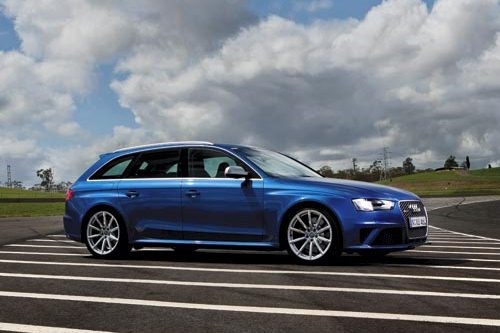 Audi RS4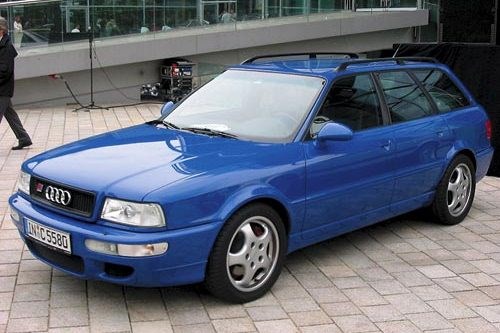 Audi RS4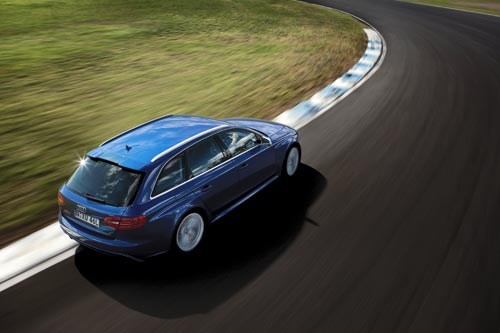 Audi RS4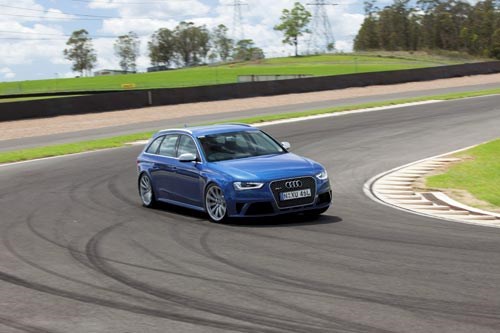 Audi RS4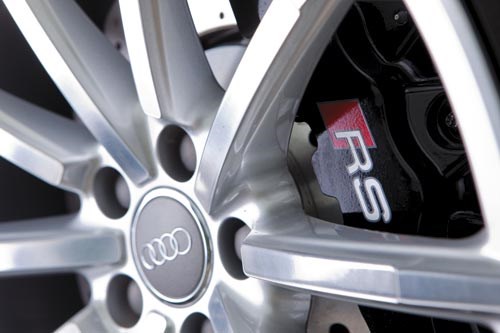 Audi RS4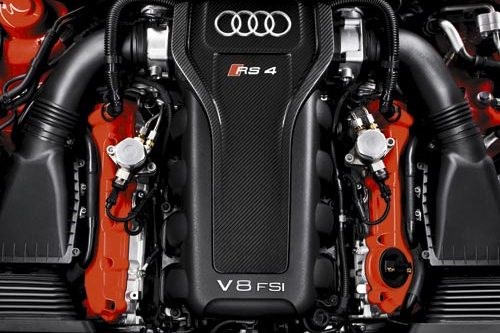 Audi RS4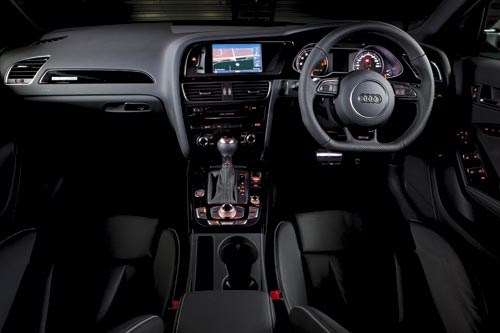 Audi RS4

Performance and practicality - what's not to like?
Audi RS4
A text from a mate outlined the problem: "What's the point of a family car with a race-car ride and a thirsty V8?" True, but with the Audi RS4 there's the counter argument that you buy a searing performance car and the fact that it can carry luggage is just a bonus.
With little extra power, more weight and a seven-speed dual-clutch the only gearbox choice, there was concern the new RS4 had taken a step sideways rather than forwards, that all the technology (adaptive dampers, torque vectoring, dynamic steering) would hinder rather than help the driving experience. Thankfully, we can confirm that this hasn't been the case.
Let's start with the RS4's party piece: The engine. The 4163cc V8 is carried over from the previous-gen RS4, but direct injection helps lift power to 331kW (at 8250rpm!) and peak torque (430Nm) is now spread over a wider range. Reduced frictional losses drop the claimed fuel consumption to 10.7L/100km, though we averaged a less impressive 17.1.
Worthy of a spot in the V8 Hall of Fame, it'll be a sad day when this incredible engine succumbs to tightening emissions regulations. How Audi gets this under-square design (84.5mm/92.8mm bore/stroke) to rev to 8500rpm without exploding is a mystery, but it means there's plenty of torque from low revs.
The real fireworks, however, happen from 5000rpm onwards. The engine note hardens from a smooth growl to a motorsport-derived scream as it attacks the redline. It's tempting to delay changing up, just to hear the wicked bup-bup-bup as the limiter cuts in.
Any thoughts the dual-clutch 'box might spoil the fun are quickly dismissed. The unit in the RS4 is very near flawless; smooth, intuitive and with lightning shifts. In fact, the new RS4 may be one of that rare breed of car (Nissan R35 GT-R, Ferrari 458) that just wouldn't work as a manual. It is so fast that the brain is flat-out just dealing with driving the car, never mind shuffling a lever around to change gear.
In a car this quick, it's comforting to know the brakes work as well as the engine. Our test car was equipped with the optional 380mm carbon-ceramic front discs and the only way to stop faster would be to use an anchor. Pedal feel, often a problem with compound discs, is superb.
With 265/30R20 tyres all 'round, there's plenty of grip, but it's what happens when grip starts to run out that's even more impressive. Just as the front begins to wash wide, the diffs shuffle power backwards (up to 85 per cent rear-drive), the torque vectoring nips a brake here and there and the car tightens its line. All you feel from the driver's seat is that a car that was understeering a moment ago suddenly isn't.
Of course, the true beauty of this performance is that it's in a wagon body with 490L of luggage space (1430L with the back seats down) and a beautifully finished interior.
That said, there are a few issues. The front seats hug you tighter than a frightened child, but are a nightmare to get in and out of every day, the ride varies from almost acceptable to appalling depending on the damper setting and a worrying amount of the gear in our test car was optional. At $149,400, the RS4 may be almost $19K cheaper than its predecessor, but our test car listed at a not-inconsiderable $178,150.
So, what is the point of the Audi RS4? Not sure. It's like the Terminator dressed as the family nanny – it looks practical but its major talent is ruthlessly destroying winding roads with little regard for its occupant's comfort. As a family car, it may be flawed, but as a driver's car, it's utterly superb.
FAMILY TREE
Audi can make a strong claim for having invented that most unlikely of niches, the high-performance wagon. When the RS2 exploded onto the scene in 1994, the fast car landscape changed forever.
Developed in co-operation with Porsche and built in Porsche's Rossle-Bau plant in Zuffenhausen, here was a car that could beat a McLaren F1 to 50km/h, yet carry your dog and your groceries.
The fast but flawed B5 RS4 followed in 2000 with a 2.7-litre twin-turbo V6, then Audi blew everyone away again in 2006 with the spectacular B7 RS4, a car that added driver involvement and a sensational V8 to the car's blistering all-weather pace.
RS2s and B5 RS4s are very rare in Australia, but you'll find one if you look hard enough. B7 RS4s are plentiful, starting at $60K for the cheapest and stretching to $100K for the very best, low-km examples.
SPECIFICATIONS
Audi RS4
Engine: 4163cc V8, DOHC, 32v
Power: 331kW @ 8250rpm
Torque: 430Nm @ 4000-6000rpm
Weight: 1870kg
Gearbox: 7-speed dual-clutch
0-100km/h: 4.7sec (claimed)
Top Speed: 250km/h (limited)
Price: $149,400
Rating: 9.0/10
Unique Cars magazine Value Guides
Sell your car for free right here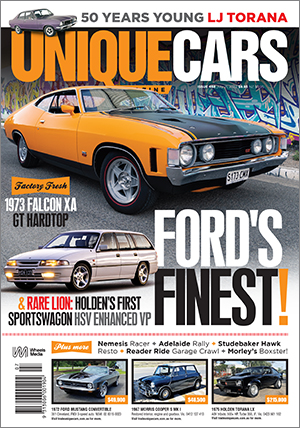 SUBSCRIBE TO UNIQUE CARS MAGAZINE
Get your monthly fix of news, reviews and stories on the greatest cars and minds in the automotive world.
Subscribe