Audi R8 V10 Plus Review
---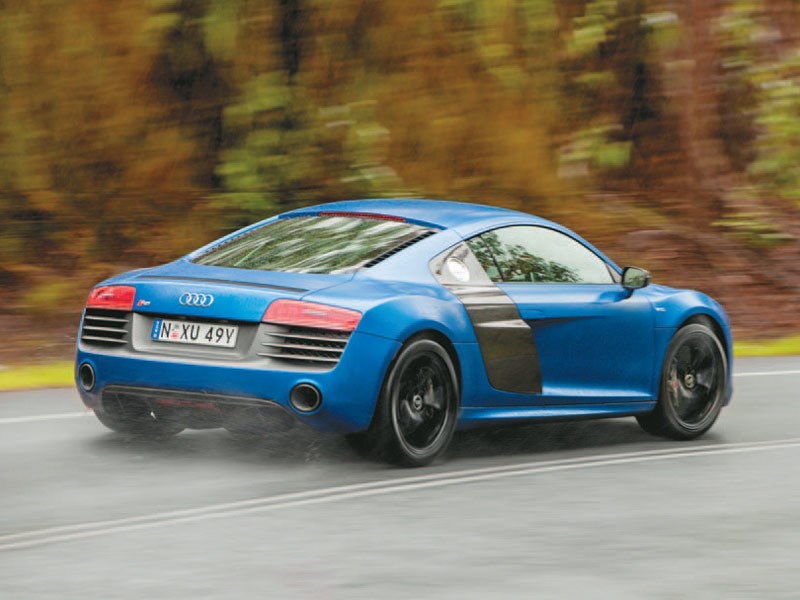 Audi R8 V10 Plus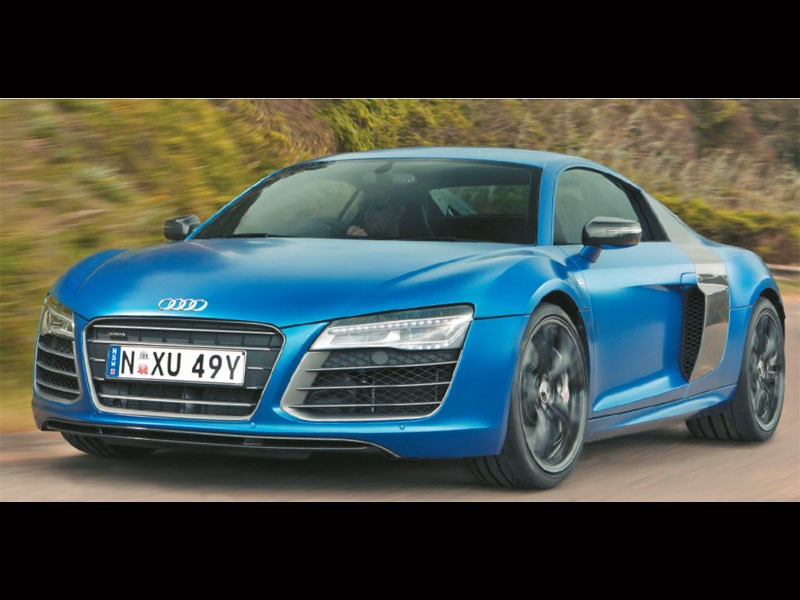 Audi R8 V10 Plus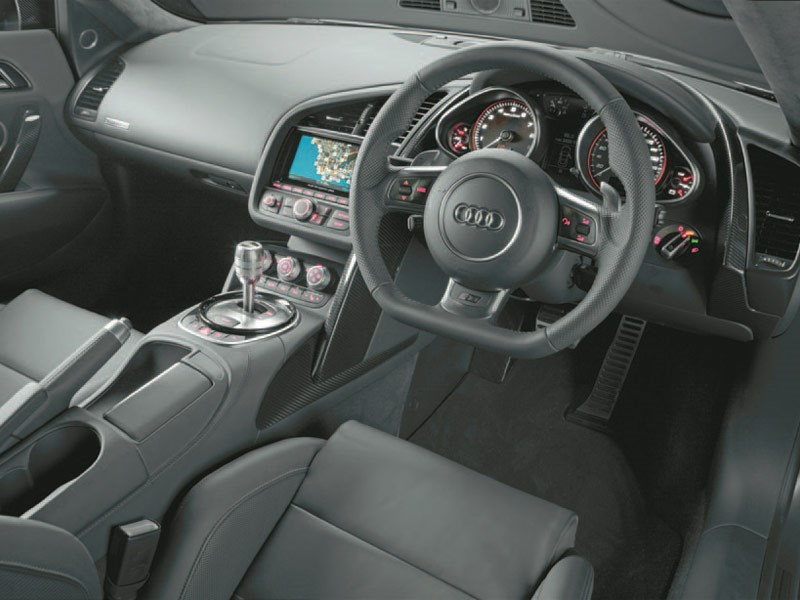 Audi R8 V10 Plus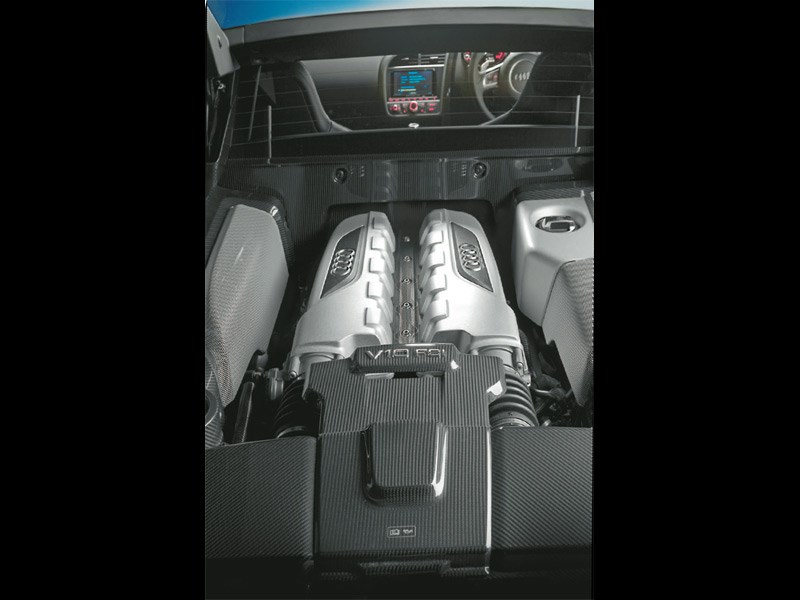 Audi R8 V10 Plus

Driven: Four-ringed supercar sharpens up its act, but is it too much?
Audi R8 V10 Plus
Objectivity be damned. When you're holding the keys to a $400,000-plus mid-engined supercar, suddenly you're eight years old and it's Christmas Eve. Audi's R8 may have been launched back in 2006, but time hasn't dulled its ability to turn heads.
Given the inherent rightness of the design, cosmetic changes for this update have been slight – a new single-frame front grille and a revised head and taillight design. Oh, and sequential indicators like KITT from Knight Rider. Very cool.
The biggest change to the updated R8, though, can't be seen at all. A new seven-speed dual-clutch gearbox replaces the clunky robotised manual, massively improving the car's day-to-day usability.
Mooching around in 'Auto', the new 'box slinks through gears, making the R8 no more demanding to drive than Audi's A1. The sole transmission for the 386kW/530Nm 5.2-litre V10, it's a $7500 option on the 316kW/430Nm 4.2-litre V8.
The V8 starts at $279,500, the V10 $366,900, and you can have a convertible version of each for an extra $28,900.
And the $400,000-plus supercar we mentioned earlier? Well, that's the R8 V10 Plus, the fastest Audi ever made, capable of 0-100km/h in 3.5sec and 317km/h flat-out. ECU tweaks lift outputs to 404kW/540Nm, weight drops 50kg to 1570kg and ceramic brakes (normally a $23,560 option) come standard. Think of it as an R8 V10 that's been to boot camp.
But don't assume any of this has harmed its 'everyday supercar' reputation. Vision is good, the ride is firm but not too taxing and it's reasonably quiet... until you press the 'Sport' button. This changes the Plus from docile to demonic, unleashing the V10's full vocal repertoire and ruining relationships with neighbours.
Power builds gradually until 5500rpm, at which point things go slightly mental to the 8500rpm cut-out. Few cars accrue speed like an R8 V10, the acceleration uninterrupted thanks to the lightning responses of the new transmission. Downchanges are just as swift, each click of the paddle accompanied by a vicious bark from behind your head.
The mid-engine layout makes it terrifically agile, but requires a certain technique to get the best out of it. Too much throttle, too early in a corner, will provoke understeer, but get the weight on the front tyres on corner entry and use the traction on exit and the R8 V10 Plus is devastatingly fast. Every bit a supercar.
So why aren't I completely sold? Well, at $408,200, the V10 Plus is Lamborghini money, and while the Audi is probably a better car, it lacks the Gallardo's sense of occasion. But I also suspect the $128,700 cheaper R8 V8 would be the more enjoyable, more exploitable car, especially in manual guise. Hopefully we can try one to find out – it'll be Christmas all over again.

SPECIFICATIONS
Audi R8 V10 Plus

Engine: 5204cc V10, DOHC, 40v
Power: 404kW @ 8000rpm
Torque: 540Nm @ 6500rpm
Weight: 1570kg
Gearbox: 7-speed dual-clutch
0-100km/h: 3.5sec
Top speed: 317km/h
Price: $408,200
Unique Cars magazine Value Guides
Sell your car for free right here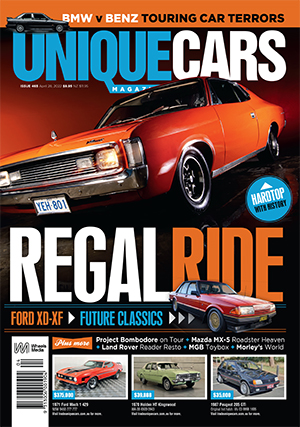 SUBSCRIBE TO UNIQUE CARS MAGAZINE
Get your monthly fix of news, reviews and stories on the greatest cars and minds in the automotive world.
Subscribe