Porsche 911 (991) Carrera S Review
---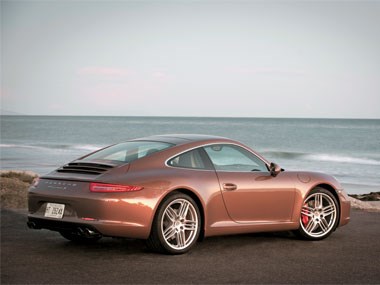 Porsche 911 991 Carrera S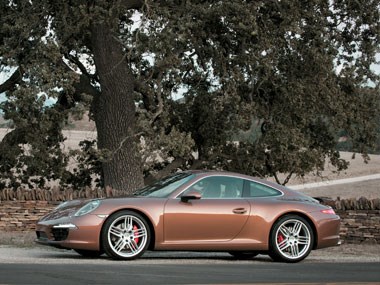 Porsche 911 991 Carrera S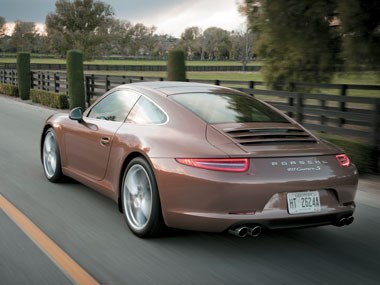 Porsche 911 991 Carrera S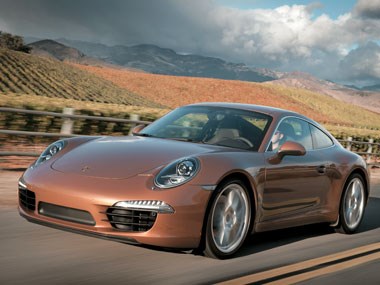 Porsche 911 991 Carrera S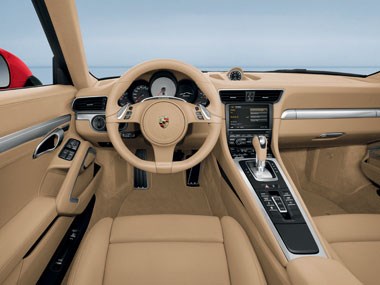 Porsche 911 991 Carrera S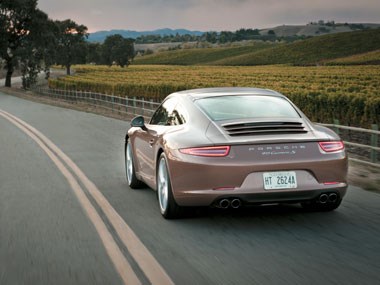 Porsche 911 991 Carrera S

All-new 991-series 911 is faster, stronger and more productive.
Porsche 911 (991) Carrera S
As plum gigs go for a motoring journalist, the international launch of a brand new Porsche 911 is one of the juiciest. Why, then, do I feel such apprehension on the bus ride north from Los Angeles to Santa Barbara?

While Porsche says the new 991-series is the seventh generation of 911 since 1963's original, it's actually only the third all-new model in those 48 years. This is a big deal.

Adding to the pressure on the Porsche engineers to get this car right is the model it replaces. The 997-generation 911 (launched in 2004) has spawned some of the greatest ever Porsches. In fact, the last two 997s I drove were the Carrera GTS and the GT3 RS 4.0. Respectively, these two models represent the pinnacle of Porsche's road and track car development.

The 991 had better be good, then.

But one chapter in the press kit has me worried. The 991 adopts electro-mechanical assistance for its steering. Along with the rear-mounted flat-six, steering feel is a 911 hallmark and electric steering nearly always ruins feel. At a reveal event at Porsche's Stuttgart museum back in September, August Achleitner, development boss of Carrera models, suggested we would not be able to pick the difference in steering feel because the 52mm-wider front track and 100mm longer wheelbase make the car so much more stable. 

The truth is that while the front-end is amazingly sharp with huge grip, the tingles through the wheel have been diluted. You no longer need to settle the nose as much into a corner, and the old porpoising motion has been largely banished. Again, though, these were 911 traits many of us loved. Obviously it all works because the Carrera S has recorded a 7:40 lap time around the 21km Nurburgring - matching the 997 Turbo and GT3.

But why adopt electric steering in the first place? Because it saves a piffling 0.1L/100km. This, along with myriad other fuel saving technologies, has contributed to impressive consumption reductions of between 10-16 percent.

The entry-level Carrera (which was unavailable at the launch as production doesn't begin until February) is powered by a downsized 3436cc direct-injection flat-six. Despite the 178cc reduction in capacity, the new 3.4 produces 257kW (up 3kW over the old 3.6) at 7400rpm (900rpm higher). Peak torque remains 390Nm but is now on tap 1200rpm higher at 5600rpm. The Carrera S keeps its 3800cc capacity but it now makes 294kW at 7400rpm (up 11kW and 900rpm) and 440Nm at 5600 revs (up 20Nm and 1200rpm).

If those numbers sound peaky, the seven-speed PDK dual-clutch or world-first seven-speed manual have got you covered. The PDK remains its brilliant, fast-shifting self. The manual's shift is slick, if lacking a fraction of the mechanical grit of the 997's six-speeder (I drove the 991 back-to-back with a series one 997 Carrera S supplied from Porsche Museum). To engage seventh you need to be in fifth or sixth, but you can skip-shift from seventh to any gear so long as the road speed matches the ratio.

The interior is more mature and very well appointed, though the electric park brake is an unwanted addition. Despite measuring just 45mm longer overall and no wider, the 991's dash is 100mm deeper - creating an impression of a larger car. But extensive use of aluminium has reduced weight by around 45kg, depending on model and spec. Vast improvements have been made in reducing rear tyre roar (one of the few bug bears of the old car) and a pleasant side effect is that the engine now sounds even more manic as you chase the 7800rpm ceiling.

After several hundred kilometres over twisty mountain passes, concrete freeways, urban streets and coarse-chip back roads, it's obvious the 991 is a better car. It's quicker, quieter, rides better, and has a more luxurious interior. But I did ask myself if it's a better 911...

The Carrera ($229,100 for the manual) and Carrera S ($263,100) will reach local dealers in March, followed a month later by the Cabriolet versions (which wear a $25,200 premium). The seven-speed PDK will be a $5900 option on all models.
SPECIFICATIONS
Porsche 911 Carrera S
ENGINE: 3800cc flat 6, DOHC, 24v
POWER: 294kW @ 7400rpm
TORQUE: 440Nm @ 5600rpm
WEIGHT: 1415kg
GEARBOX: 7-speed manual
0-100km/h: 4.5sec (claimed)
TOP SPEED:  304km/h (claimed)
PRICE: $263,100
ON SALE: March 2012
Unique Cars magazine Value Guides
Sell your car for free right here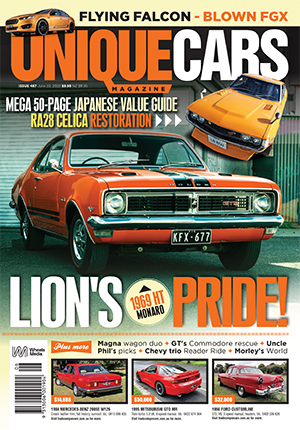 SUBSCRIBE TO UNIQUE CARS MAGAZINE
Get your monthly fix of news, reviews and stories on the greatest cars and minds in the automotive world.
Subscribe